Not over the rainbow craze? Neither are we! We're still on a colorful kick and are obsessed with getting that rainbow aesthetic. This edit puts a sweet spin (literally!) on the multicolored trend, using #RainbowSprinkles to brighten up your photos. Whether you're still feeling those rainbow vibes, or just really wish you had an #OOTD that involved sprinkles, this one is for you! Here's how to use PicsArt photo editor's custom stickers to get #RainbowGoals.
Download PicsArt

photo editor

and

collage maker

for

iOS

,

Android

, or

Windows

.

Open your picture in the

photo editor

. Tap on the Sticker icon and go to the Discover tab. Type "rainbow sprinkles" in the search bar and tap on a sprinkles sticker to add it to your photo.

Adjust the size of the sticker so that it is big enough to cover the entire shirt in your photo, and adjust the opacity to 20.

Tap the Eraser icon and erase the outer edges so that your shirt is the only thing filled in with the sticker.

Tap on the check mark to confirm.

Adjust the opacity back to 100, then tap "Apply" to save.

Go to Effects and tap on the HDR effect. Adjust the saturation to 50 and the fade to 65. Tap on the square icon at the top right corner to save recent edits, then select the Retro effect. Adjust the fade to 75, then tap "Apply" to save.

Tap on the arrow in the top right corner to finish. Save and share your photo to PicsArt using the hashtag #RainbowSprinkles!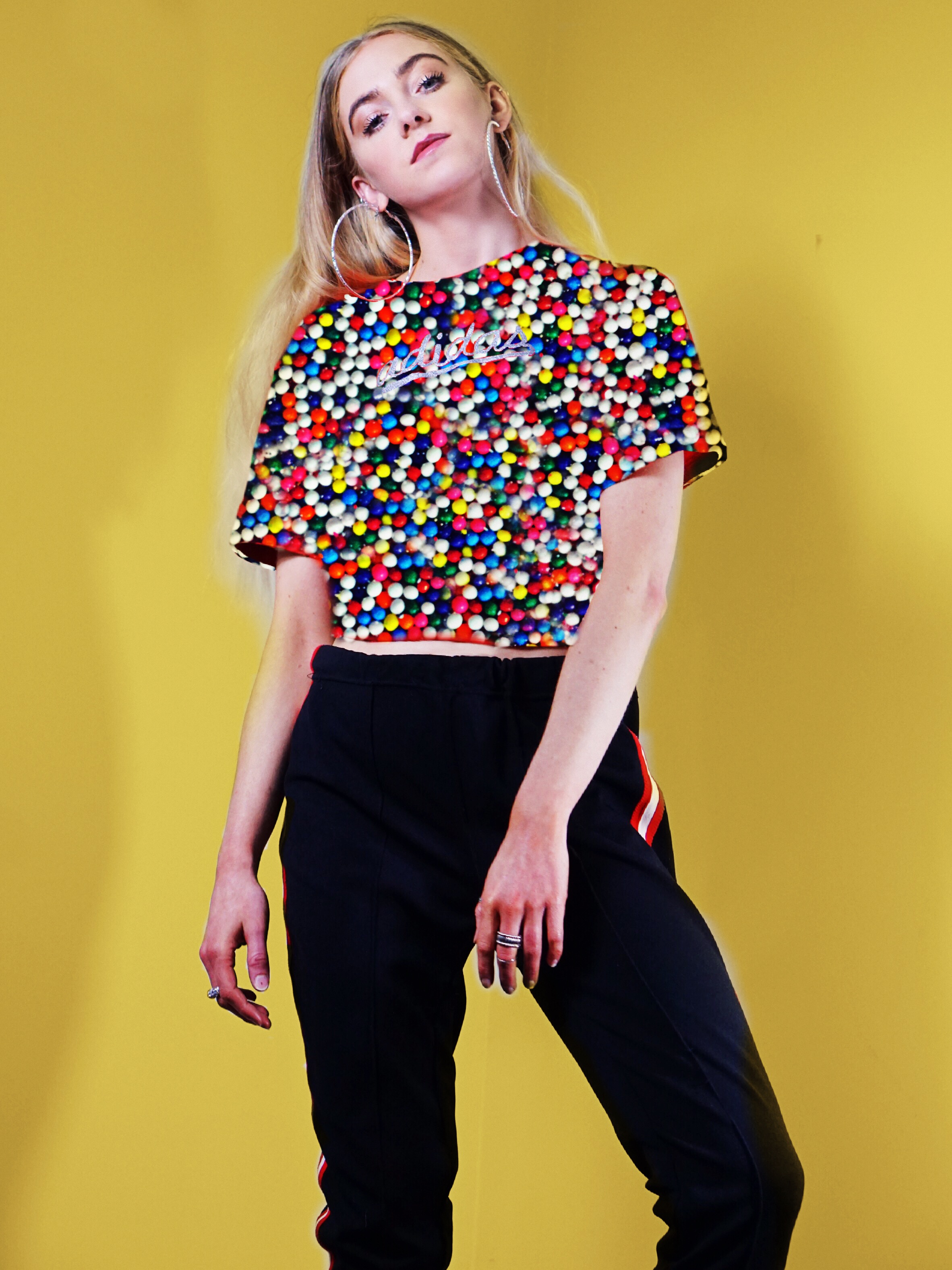 via PicsArt
PicsArt photo editor, collage maker and sticker maker is all about you. If you haven't tried it, you're missing out! Remix free-to-edit pictures into awesome collages and memes. Download the app to get in on the action.