Designing a new logo is exciting, but it can also be a little intimidating. You want something that's easy to understand and remember, but you also want to stand out with an eye-catching design that will connect with your target audience. How can you create a single, simple image that represents your brand? Symmetry design might be the answer you're looking for.
There's no question that symmetry is pleasing to the human eye. Our brains automatically look for patterns to help us understand the world around us. When we look at a symmetrical logo, we can't help but appreciate its balance and simplicity. In this post, we'll go over everything you need to know to decide whether a symmetrical logo is right for your brand. Then, we'll give you the tools to start creating!
What Is Symmetrical Design?
To talk about symmetry design, we first need to talk about one of the main principles of design — balance. Balance refers to how you distribute different elements in your image. Each part of a design (think: objects, textures, colors, fonts, and negative space) comes with a different visual weight that affects how much it attracts the audience's attention. In a balanced image, all these different elements work together to achieve a single goal instead of fighting to catch your eye. 
Balance makes a design aesthetically pleasing, partly because it makes it easy for the eye to figure out where it should focus. A balanced image is automatically easier for people to absorb and understand. Using balance can keep a design from becoming too loud and overwhelming or, on the other side of the spectrum, weak and boring. The two main types of balance are symmetrical and asymmetrical, and both concepts can be used in different ways to communicate your brand story.
Symmetrical Balance
Technically, symmetry means having exactly similar parts that mirror each other on or around an axis (an imaginary line that passes through the center of your image). Symmetry can also be used to describe something that has proportions that are pleasing to the eye. 
When we talk about symmetrical balance in graphic design, we're referring to an image with repeated parts reflected across an axis, along a path, or around a central point. This doesn't mean that each side of the design has to be perfectly identical, just that they should each carry equal visual weight. 
Symmetry designs are aesthetically pleasing, even though they may sometimes seem a little predictable. They call the audience's attention to the image as a whole rather than to its individual parts. Symmetrical logos can conjure up feelings of traditionalism, harmony, formality, structure, and simplicity.
Asymmetrical Balance
Asymmetry, on the other hand, is pretty much anything that isn't symmetrical. Asymmetrical balance means spacing elements with different visual weights throughout a composition to create an equilibrium. You can think of asymmetry like organized chaos. At first glance, an asymmetrical image may look like a lot of noise. When you look closer, you'll see that the different parts of the design balance each other out even if there's not a single distinct focal point. 
In an asymmetrical design, you can use different elements to draw the eye to certain parts of the image. This can make a design feel active, dynamic, and complex. However, it can be tricky to master the balance of visual weights to create an asymmetrically balanced image. Asymmetrical logos have the opportunity to be more creative, modern, and more visually interesting than symmetrical logos. 
What is the Importance of Symmetry in Design?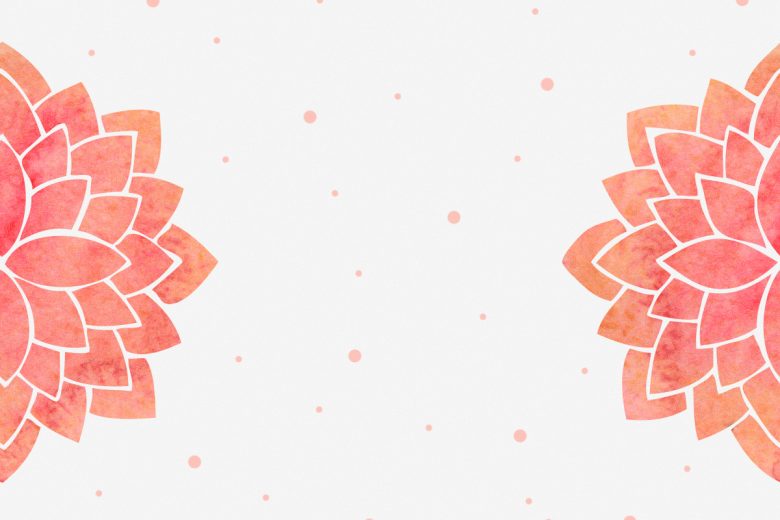 Symmetry is used to give your design a feeling of balance and structure. Humans are naturally drawn to order and harmony in the world. We're attracted to things that are symmetric because they tend to feel more organized. They have a purpose and precision that our minds automatically find enticing and interesting. 
When you look at an image, your mind has to work quickly to decipher what you're seeing. Symmetry makes it easier to visually group elements together, create order, and interpret a design. There's a certain elegance in a confidently simple symmetrical design.
As a plus, symmetrical logos can also be easier to design — and get right — than asymmetrical logos. There are fewer varying elements to balance out. Think about it: if you want a symmetrical logo, all you have to do is design one half of the logo and then mirror it.
Many well-known brands have pretty symmetrical logos, including McDonald's, Audi, Airbnb, Starbucks, Mitsubishi, and Volkswagen.
Asymmetrical designs, on the other hand, create a feeling of movement, disorder, and instability. Instead of letting the audience focus on the design as a single image, asymmetrical designs force the eye to move around to take everything in. This makes it take a little longer to understand the image as a whole. If you're new to branding, this is extra time that your customer has to spend deciphering your logo versus a competitor's at the point of sale.
This added complexity isn't necessarily a bad thing, though. Asymmetry can be used to make sure that your audience sees different parts of your image individually. It can challenge the eye to make sense of the image and get people to spend more time looking at your design and interacting with your product.
Pulling off asymmetrical designs can be difficult, but that challenge comes with more freedom to flex your creative muscle. If you're creating an asymmetrical logo, don't be afraid to use unexpected shapes and patterns, take advantage of the latest graphic design trends, and have a little fun while you're at it!
Looking for inspiration? Some brands with asymmetrical logos include Google, Nike, Fender, LaCroix, and PetSmart.
What Are the Types of Symmetry in Design? 
Until now, we've been talking about symmetry as a single concept, but there are actually different types of symmetry that you can use in your logo design. All kinds of symmetry can give your logo a comforting feeling of order and structure, but each type comes with its own additional connotations. When you're experimenting with logo symmetry, you may find that one method fits your brand voice and mission better than another. Let's take a look at the various types of symmetry.
Reflectional Symmetry
Reflectional symmetry is probably what you immediately think of when you hear the word symmetry. It goes by many names, including mirror-image symmetry, mirror symmetry, reflection symmetry, and bilateral symmetry. This type of symmetry refers to an image that's the same on both sides of a central line. 
If you draw an imaginary line through the center of your logo, either vertically, horizontally, or diagonally, you would see a mirror image on both sides. A butterfly with its wings open is a great example of an image with reflectional symmetry. So are Rorschach test images as shown below.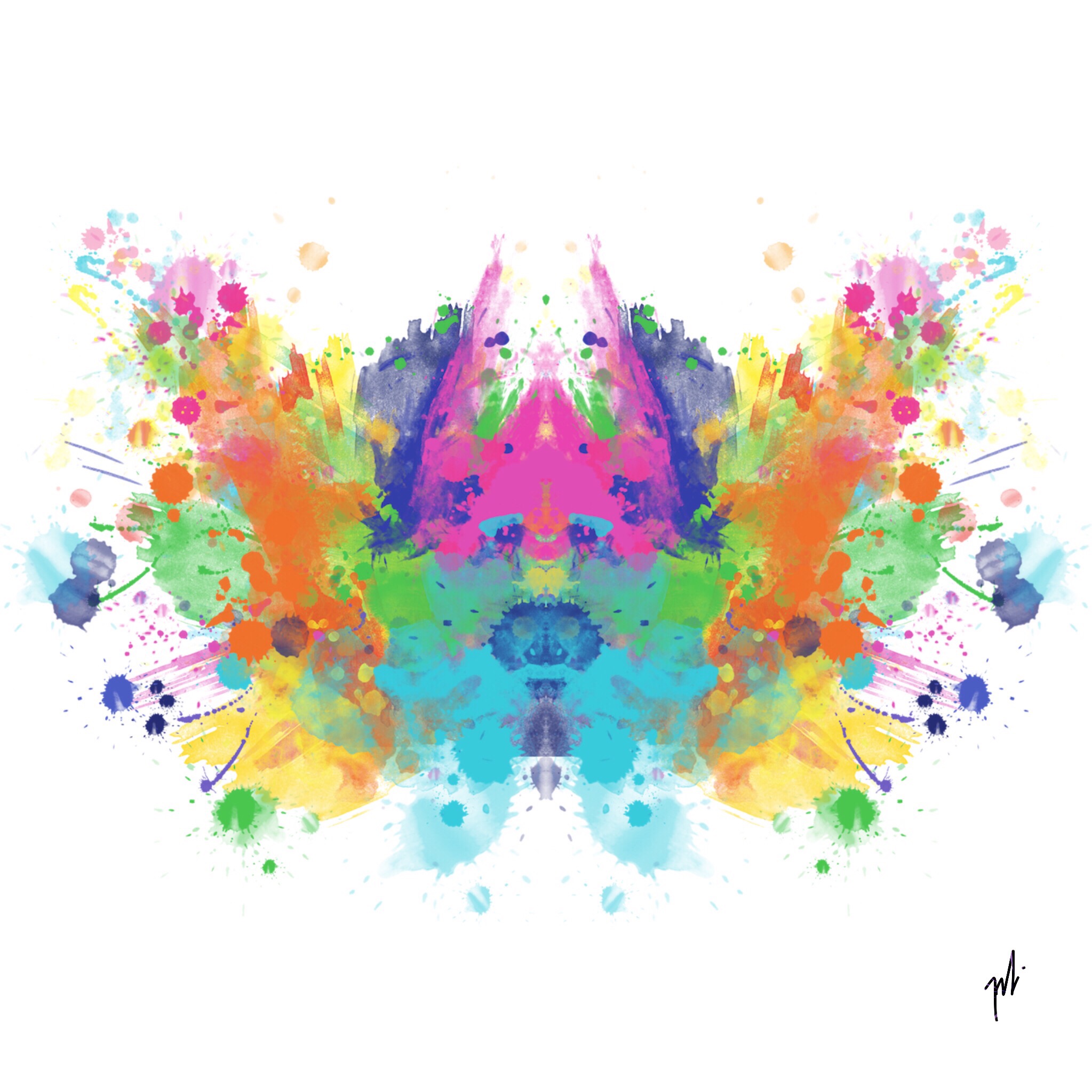 via PicsArt
But with logos and in life, symmetry doesn't have to be one-hundred-percent perfect. It can sometimes be okay if the two halves of your image aren't exact mirrors of each other, as long as they carry the same visual weight. For example, we think of human faces as being largely symmetrical, but they have subtle differences on each side. 
Glide reflectional symmetry is a play on reflectional symmetry. It uses a reflected image but displaces it slightly, which can give a feeling of movement. Think of how footsteps look in the snow. They're mirrored images of each other, but they don't reflect perfectly because they're not directly side-by-side. 
Rotational Symmetry
With rotational symmetry, an image is reflected around a single center point instead of a line. This type of symmetry is also called radial symmetry because the visual elements radiate out from the same center point, just like rays of light from the sun. You can use rotational symmetry in a logo to draw the viewer's eye either towards or away from the central point.
Think of an image with rotational symmetry as a pizza or the spinning wheel of a car. There's no clear top or bottom, each "slice" looks the same, and rotating the image won't change how it looks. Daisies and mandalas are also great examples of images with rotational symmetry.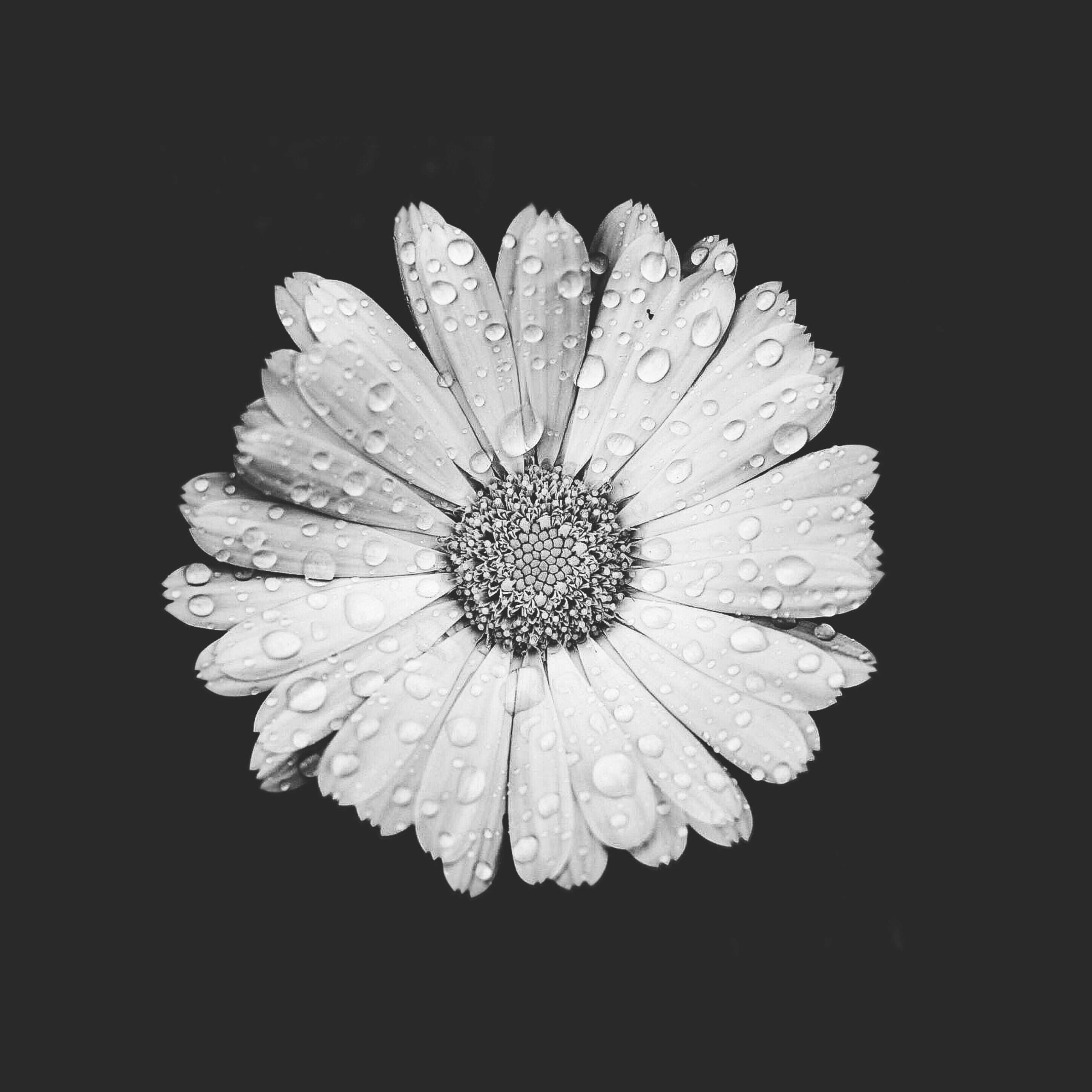 via PicsArt
In logo design, rotational symmetry can create a feeling of dynamic motion while still retaining an overall harmony and balance. You can use circles, hexagons, octagons, or multi-pointed stars in your logo to get a feeling of rotational symmetry.
Translational Symmetry
Translational symmetry is a little different than other types of symmetry. It involves taking an image and using it repeatedly across your design, like a repeating pattern of geometric shapes. In an image with translational symmetry, you could theoretically move around different parts of your image without changing the design. Think about the concentric Olympic rings or the Audi logo as great examples of a translational symmetry logo.
Like rotational symmetry, translational symmetry can give your logo a sense of rhythm and movement. It's a good option if you want to create something a little more complex than reflectional symmetry, but you still want to convey a sense of organization and structure.
8 Examples of Symmetrical Designs
There are so many options for symmetrical logo designs that the best way to show you is to, well, show you! If you need some inspiration before you start creating your own logo, look no further!
Artsy Rotational Symmetry
This logo uses a mandala against a dreamy background to create a bohemian, artsy feeling. By taking advantage of both rotational symmetry (the mandala) and reflectional symmetry across the horizontal axis, this design invokes a feeling of peaceful harmony.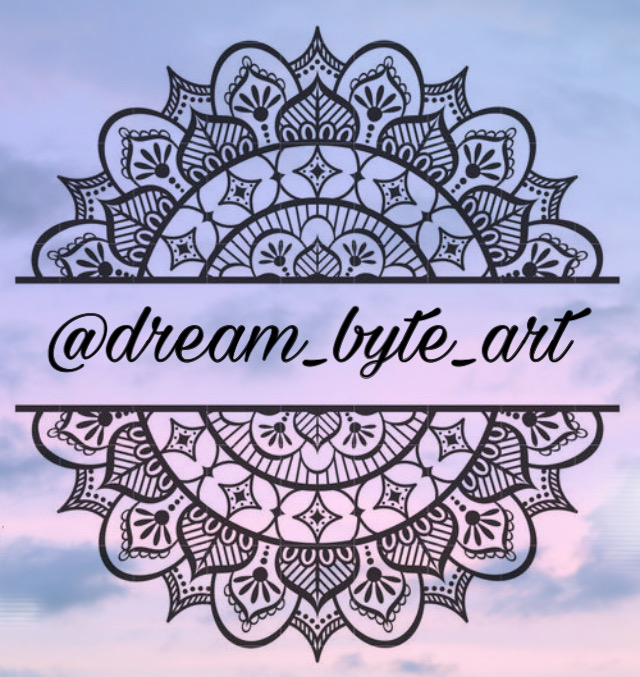 via PicsArt
Click here for more mandala inspiration.
Sweet Symmetry in Balance 
Here's an interesting example of reflectional symmetry in action. Notice how both sides of the image aren't a perfect mirror of each other, but the design still has a symmetrical feel because each side of the vertical axis has the same weight.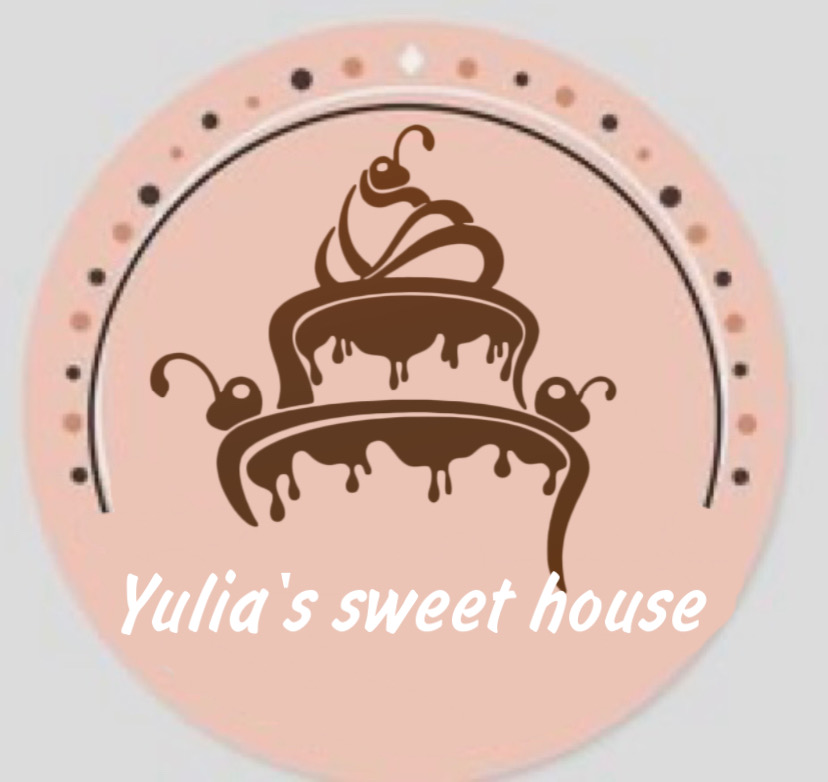 via PicsArt
Check out more #FreeToEdit dessert images for some sweet logo inspiration.
Warm and Cool Nature Symmetry
Bringing in symmetrical nature-inspired elements can create a striking effect in your design. This image uses symmetry to balance cool and warm tones, invoking feelings of harmony in nature and the comforting cyclical structure of days and nights. It also works well if you're looking for a new logo for a travel company.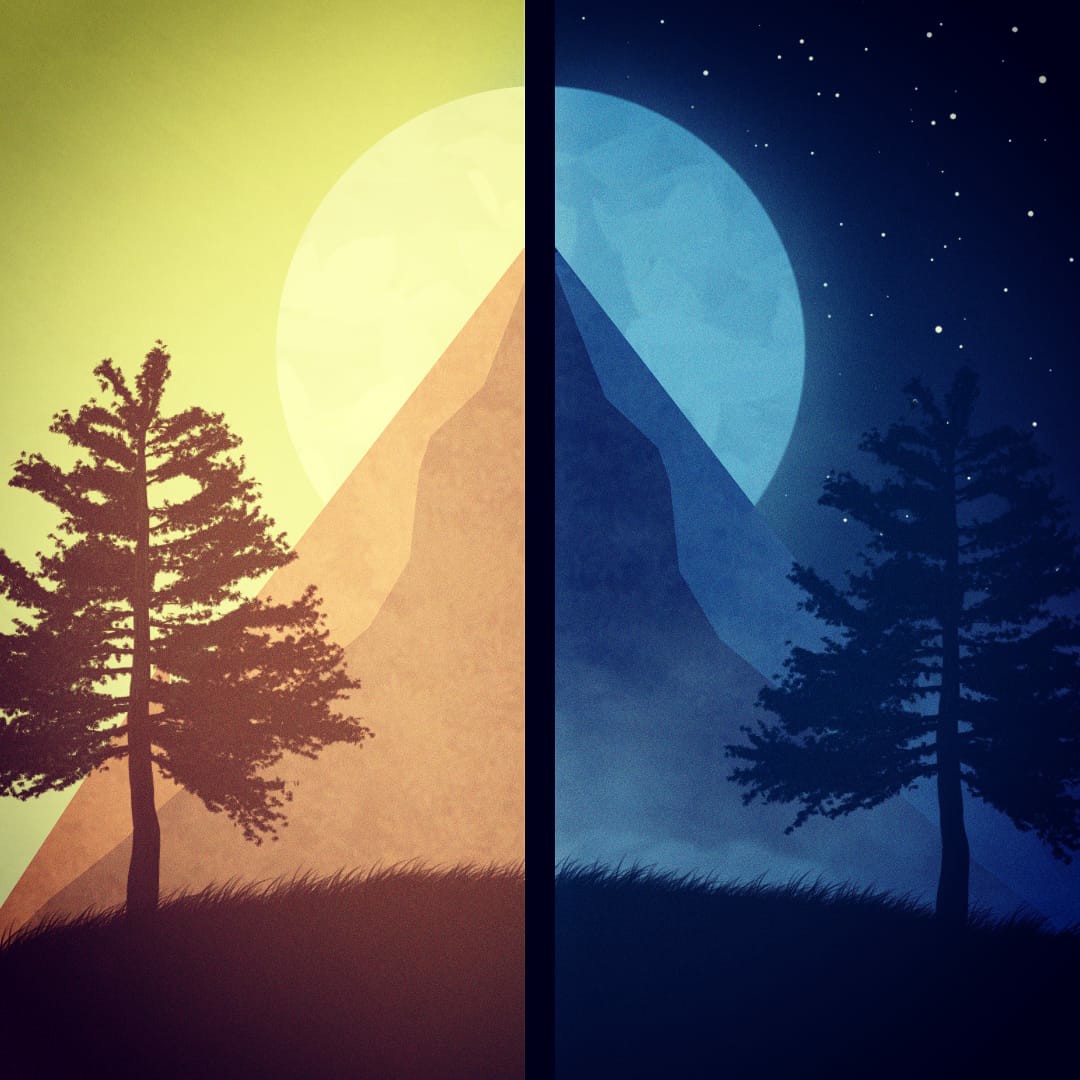 via PicsArt
Click here to look for more examples of symmetry in nature.
Dreamy Translational Symmetry
This image is a stunning example of translational symmetry. The repeated diamond shape creates interlocking lines that are interesting for the eye to trace, invoking a feeling of movement on a still screen. When overlaid on a nature photograph, this pattern adds an air of sophistication and order.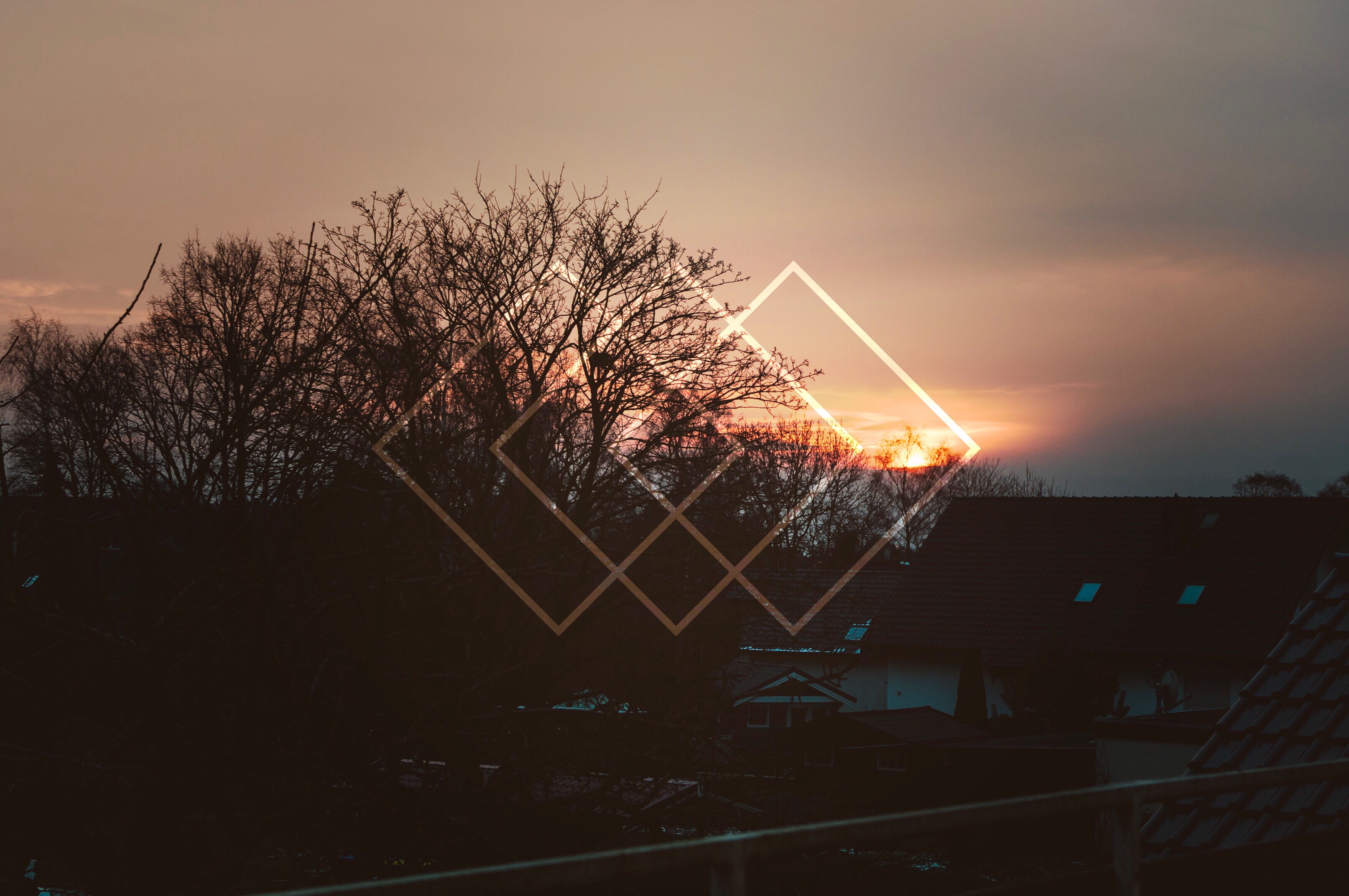 via PicsArt
Find more ways to use geometric shapes in your designs.
Surreal Radial Symmetry
This design combines rotational symmetry with asymmetrical elements to create a surreal visual that you're not likely to forget. Notice how the skyline is equally weighted around the center point, and the yellow flowers are placed strategically — not symmetrically — to create balance.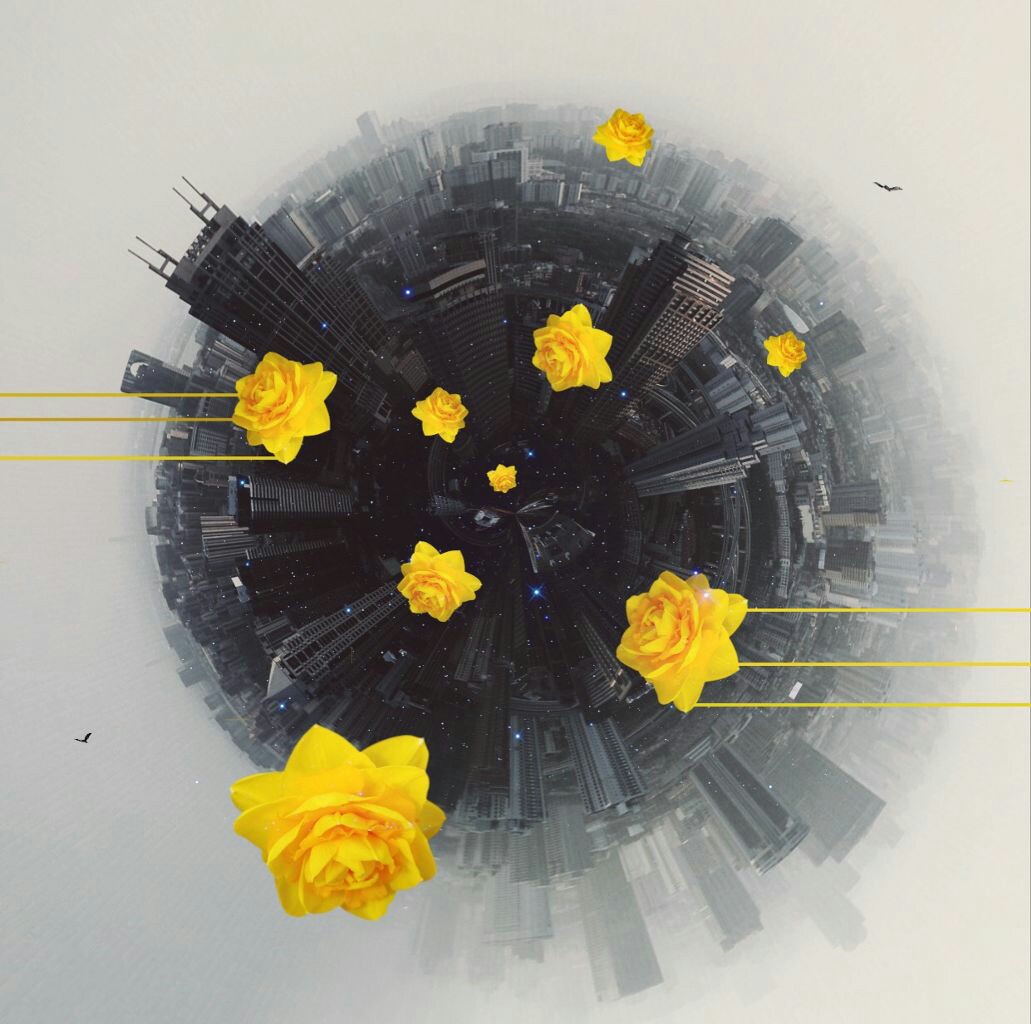 via PicsArt
Looking for surreal inspiration for your logo design? Click here.
Sketchbook Reflection Symmetry
What represents duality and symmetry more than a Gemini design? Though both sides of the image aren't perfect reflections of each other, they still carry the same visual weight. The symmetry in this image evokes a feeling of two halves working together to form a whole.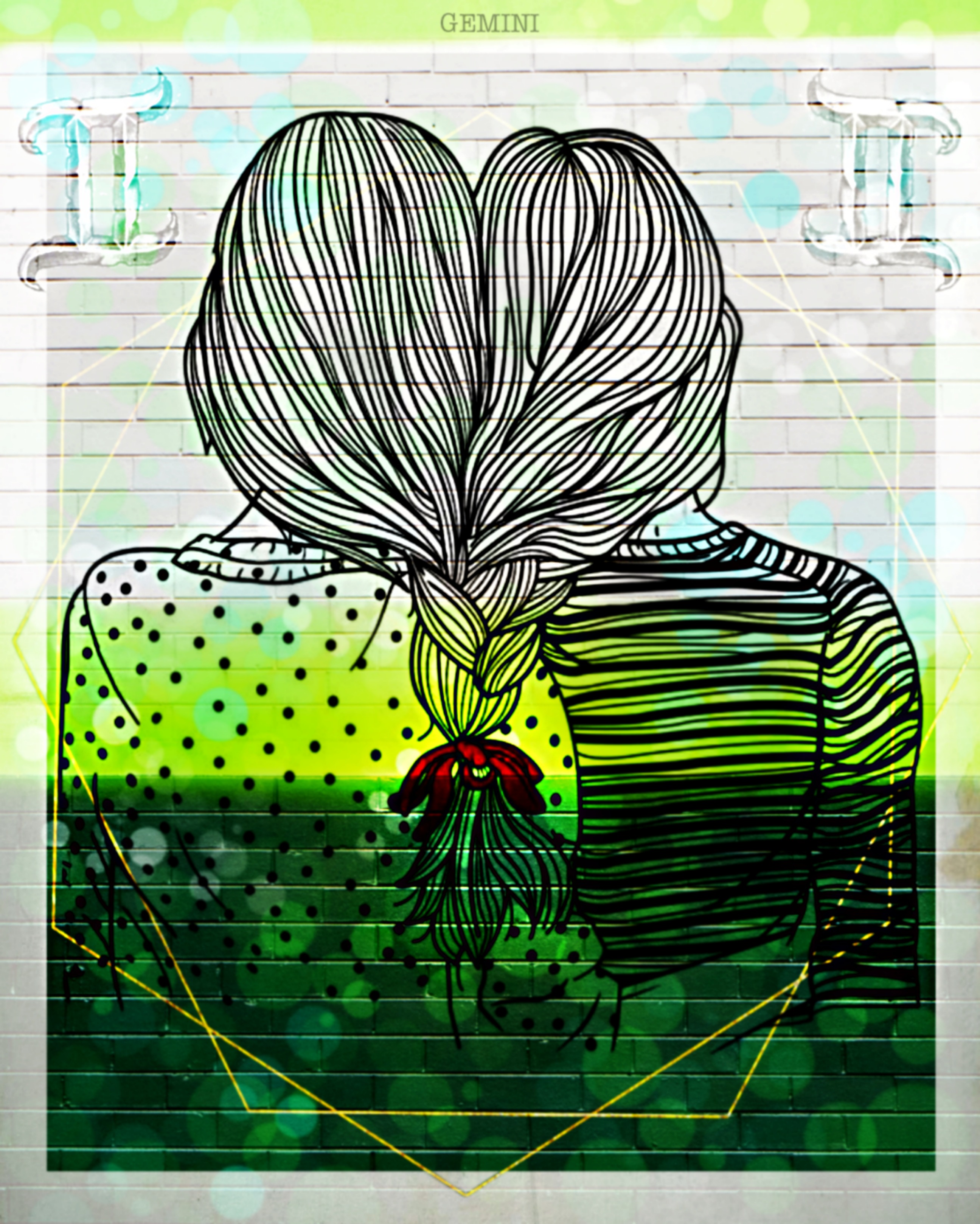 via PicsArt
Check out more line art inspiration.
Translational Stars
In our earlier example of translational symmetry, we saw interlocking shapes working together to form a cohesive design. In this example, we see separate, repeated shapes working together to achieve the same goal. A geometric pattern can be a fun background for a design, as long as you make sure that your logo still stands out.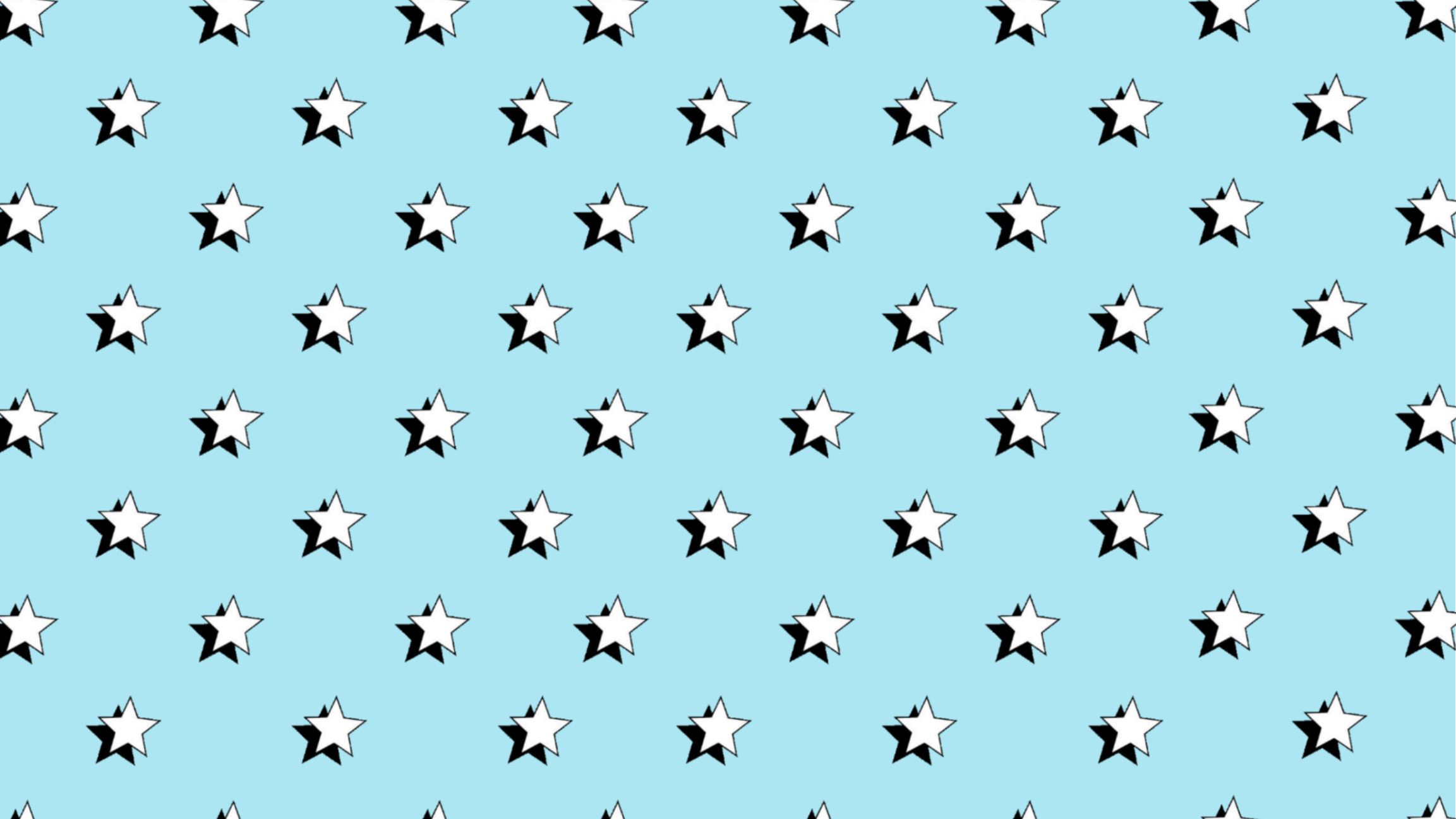 via PicsArt
Click here for more pattern inspiration.
Delicate Daisy Design
This image takes advantage of the natural rotational symmetry in a daisy to create a simple but beautiful design. The vintage font and photo filter work with the symmetry of the flower to give this picture a comforting, peaceful feel.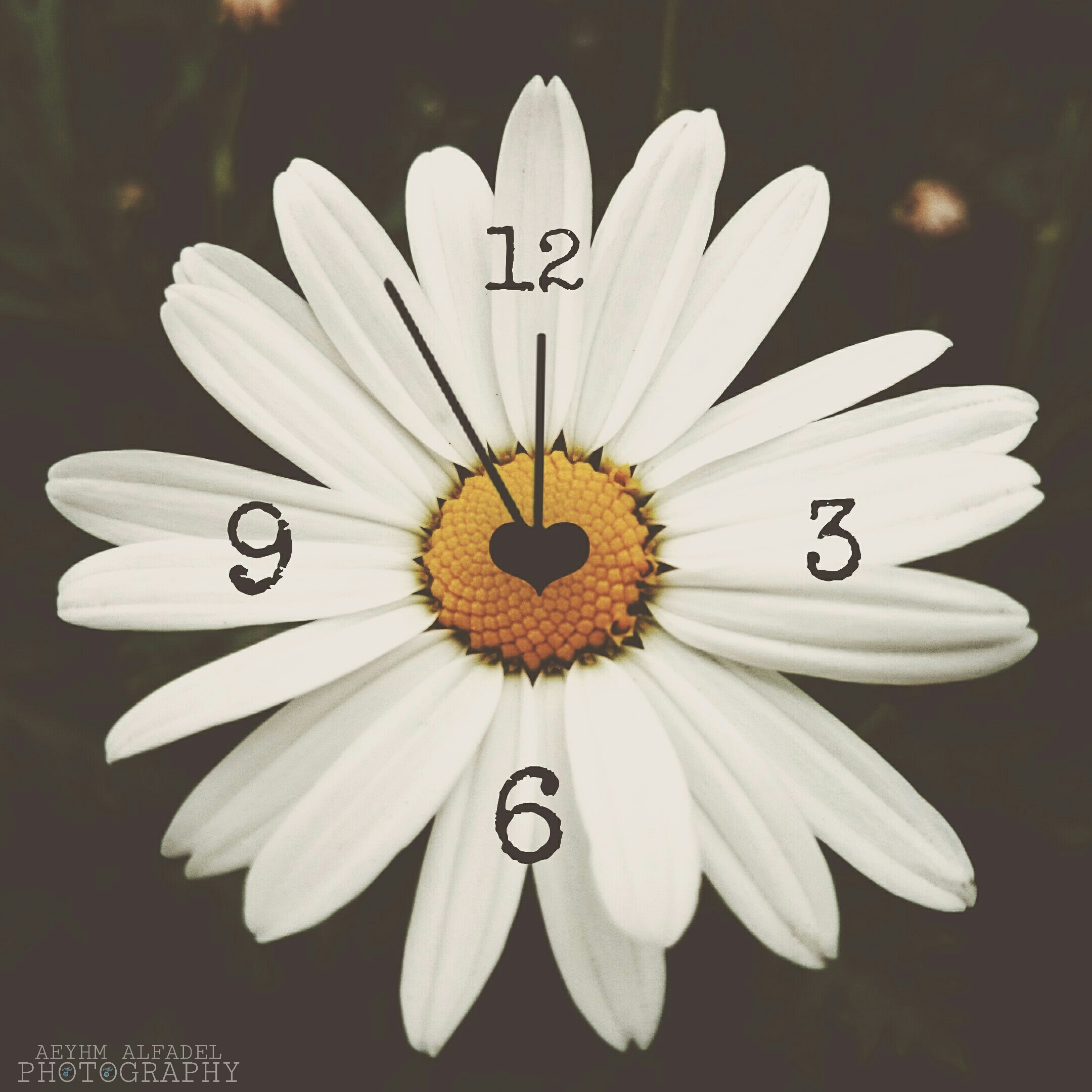 via PicsArt
Check out more ways to use floral elements in your design.
How to Create a Symmetrical Logo Using PicsArt
Your logo can say a lot about your brand. It gives prospective customers an idea of what they can expect from your business, and it can help you stand out among a sea of competitors. Using symmetry in your logo can help you achieve a more professional, polished look that's also pleasing to the eye. Plus, having a logo that's easy to recognize can help you increase brand awareness and engagement over time. 
When you design your logo in PicsArt, you have the flexibility to create something completely customized to your brand vision. You can design brand logos from scratch right in the app or on your desktop. Alternatively, you can edit an image you already have to turn it into a polished, professional logo. Follow the steps below to create a stylish symmetrical logo that you'll want to start sharing right away.
Open the PicsArt app

and tap the + icon at the bottom of your screen to create a new image.

Scroll to

Drawings

and tap on

Create New

. You can use the

Select Brush

tool to draw your own custom logo shape, or you can tap

Select Shape

to use one of the many shapes available. Feel free to play around with your design's color and size. And remember, you only need to design part of your logo. The symmetry will take care of the rest.

Tap the arrow in the top right corner to start editing your logo.

Tap

Effects

, then scroll to the Distort category. Select

Mirror

, and your image will now have reflectional symmetry!

Tap

Mirror

again to open the effect's settings. Here, you can play around with the symmetry of your image until you find a shape that you like for your logo.

Tap

Apply

to save the effect. 

Before you save your logo, you can also use the other tools to add filters, play with the color of your design, and add text.

When you're finished editing, tap

Next

at the top right of the screen to save and share your new logo!
PicsArt all-in-one Photo and Video Editor, Collage, and Sticker Maker is the world's largest creative platform with over 150 million monthly active creators and influencers. PicsArt has collaborated with major artists and brands like Taylor Swift, The Jonas Brothers, Gwen Stefani, Maroon 5, Lizzo, Meghan Trainor, One Direction, MONSTA X, Warner Bros. Entertainment, iHeartMedia, Condé Nast, and more. Download the app today to level-up your photos and videos with thousands of quick & easy editing tools, trendy filters, fun stickers, and brilliant backgrounds. Unleash your creativity with PicsArt and upgrade to Gold for awesome premium perks!