It's time to tap into your creative side. All of us have one, and if you also happen to have some extra time on your hands, crafting is not just a fun hobby but a lucrative business.
Perhaps there is a type of craft or handiwork you've always wanted to learn or perfect. Perhaps you're already an expert at an art form and it's time to share your work more widely with the world. Or, perhaps someone gave you an at-home laser-cutting machine as a gift and now you're looking for things to make and sell with a Cricut. Whatever the case, you're a good candidate for selling homemade wares.
Whether you're deeply inspired or just looking for a way to pass the time and earn some extra cash on the side, consider some easy things to make and sell for money and think about how to take this side hustle "to market." You'll become a local favorite at your nearest farmers' market or start racking up some sales online in no time.
Why Create DIY Things to Sell?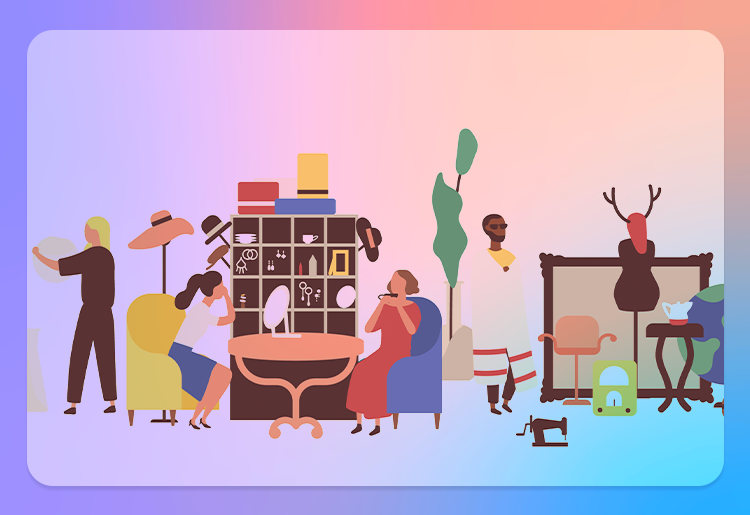 We all have special talents, and some of us have well-established hobbies. Either of these two things you could earn money if you turned this passion into items that customers would like to buy.
No matter where you are in your crafting career, you've surely familiar with handiworks. Perhaps you own a personalized mug or funky tote made by a designer or artisan. These are the special kinds of items we hold dear to us – something out of the ordinary. Use these items that are near to your heart as you try to determine what DIY things to make and sell for profit.
Now, with marketplaces like Etsy that specialize in giving creators a platform, you can take things you make at home and sell them on an easy-to-use ecommerce site (that you don't even have to create). This means you can easily get your products out to customers around the country or world, expanding your audience outside of your local art fairs (though those are awesome spaces for these kinds of products, too).
With a bigger audience, you gain the opportunity to earn more money, and perhaps a bit of fame or recognition in the art world. And who doesn't want to make a bit of extra cash on the side or have people admire their creative work?
Why sell your DIY creations? It's a way to transform your hobby into a new source of income. You won't even mind this work because you enjoy your hobby, even when you're doing it for free.
What are the Pros and Cons of Selling DIY Products?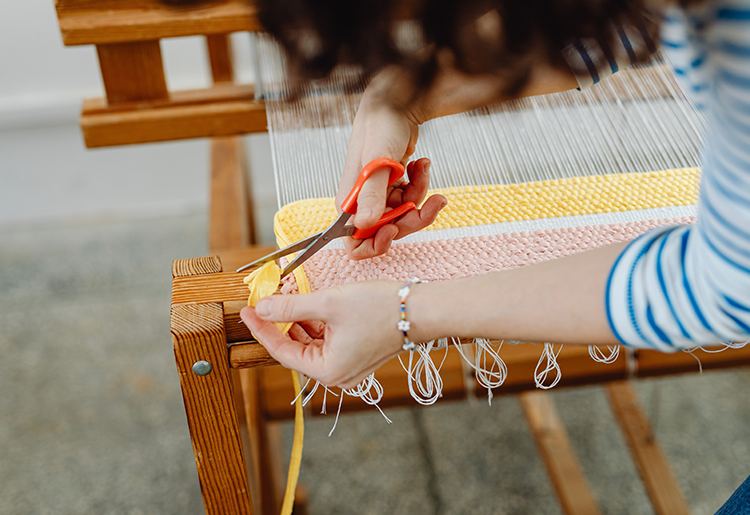 Pros
Making DIY crafts is a fun (and even therapeutic) activity.
Selling your handiworks is a way to make some extra income.
Exploring your creativity helps you grow.
Being on craft-selling platforms is a route to connecting with other artists/craftspeople.
Cons
Homemade products are often priced higher than mass-made ones, so you may have a difficult time finding the right customers for these more niche but expensive goods.
Crafts take a lot of time to make, and you will still need to invest more time in marketing and selling the goods, too.
You may not have help in your "workshop." It's likely that you'll make these goods by yourself, and this may feel overwhelming if you have a lot of orders to fulfill.
You may have to get up to speed on laws, taxes, and accounting, depending on the type of operation you plan to run.
Popular Things to Make at Home and Sell From Home
You know your talents best, but, if you need a jumping off point, here are some ideas of crafts that you can make at home. Go with your gut and your interests. If you're just starting out, try to gravitate towards craft options that you have the tools, time, and skills to create.
Greeting cards

Pillows

T-shirts

Candles

Blankets

Ceramics

Paintings

Clothing

Footwear

Toys

Jewelry

Furniture

Bath goods

Cosmetics

Stuffed animals

Hair accessories

Food

Personalized items

Gift baskets

Tote bags

Crocheted goods

Mason jars

Essential oils

Bath bombs

Handmade soaps

Coasters

Home decor

Key chains

Lip balm

Dog treats

Headbands

Wall art

Woodworking items

Stickers

Upcycled goods

How Can you Find out What Things are Trending to Sell
Stay on top of the trends by checking out what's selling best every year. You can easily search for the kind of products that have been performing well recently, and you can also peruse craft-selling sites and other creative outlets like Pinterest for inspiration from successful vendors.
Also, check out your local boutiques and shops. The owners of these spaces know what makes money as this is important to their business model, so take cues from these spaces. And see what kinds of items are missing, too. If you have a good idea for a product that fits into the trending vibe, take advantage of this hole in the market.
Where Can you Sell the Things you Create?
So, you have a unique craft that you want to sell to other people but are looking for the right platform? Luckily, you're not the first person in this position, and there are plenty of online and offline outlets for these goods. Here are a few.
Online
Shopify
Etsy
Amazon
Ebay
Bonanza
Craigslist
Facebook Marketplace
Poshmark
Ruby lane
Offline
Local craft fairs/farmers' markets
Boutiques and shops
Parties and events
Directly to friends/family members/acquaintances
How to use Picsart for your Craft Projects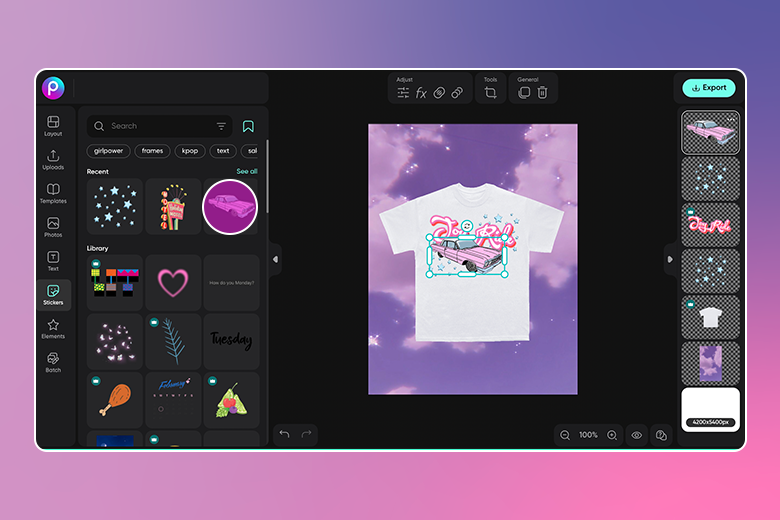 Picsart is an all-in-one creative platform, which means that you can generate all sorts of graphics for a variety of projects, spanning both digital and print universes.
If you make totes or coffee mugs, for example, you can create images on both the web and mobile applications that you can then download and have printed on the surface of your choice. If you make postcards or greeting cards, you can use Picsart templates as a starting point and print these as well.
Picsart is a full ecosystem of free-to-use content, powerful tools, and creator inspiration. With a billion downloads and more than 150 million monthly active creators, Picsart is the world's largest creative platform. Picsart has collaborated with major artists and brands like BLACKPINK, Taylor Swift, the Jonas Brothers, Lizzo, Ariana Grande, Jennifer Lopez, One Direction, Sanrio: Hello Kitty, Warner Bros. Entertainment, iHeartMedia, Condé Nast, and more. Download the app or start editing on web today to enhance your photos and videos with thousands of quick and easy editing tools, trendy filters, fun stickers, and brilliant backgrounds. Unleash your creativity and upgrade to Gold for premium perks!