If you're the type of person who finishes a document and lets the application you're using decide with which file extension to save it, there's no judgement here. With all of the easy-to-use design and editing tools available nowadays, it's normal to think that the app knows best. And, perhaps for most projects, the app or software does choose the optimal file type automatically. But, sometimes, you need to print or send your file with a certain extension or prepare a document for use in another application that won't recognize a certain file type. This is where you'll need some deeper knowledge on how to save and transfer file types. In this article, we'll do a deep dive on the different types of image and photo files and explain what all of these formats mean. That way, you'll be informed when you go to save your next project, preparing it for optimal use in the medium for which it's intended.
What are the Different Types of Image File Formats?
It's time to get technical and learn some fresh vocab that'll impress your friends (especially the artsy ones). There are two main categories when it comes to types of image formats: raster and vector.
Raster
Raster images are made up of pixels that come together to form a whole. As you can imagine, the more pixels that fill the space, the better the image looks. You can visually determine the quality of an image by zooming in on it. If the image quickly looks pixelated as you zoom in closer, it may not be a high quality image.
Raster images come in the following file formats:
TIFF (Tagged Image File Format)
PDF (Portable Document Format)
PSD (Adobe Photoshop Document)
PNG (Portable Network Graphic)
JPG or JPEG (Joint Photographics Expert Group)
GIF (Graphics Interchange Format)
BITMAP (Bitmap Image File)
Vector
Time for some math. Don't worry. You won't have to do it! Vector images are formed from mathematically-determined paths and curves found in vector design software. You guessed it: This is the handiwork of a complex algorithm.
Vectors are high quality and never start to look pixelated, no matter how wide you stretch them.
Vectors come in the following image formats:
PDF (Portable Document Format)
SVG (Scalable Vector Graphic)
AI (Adobe Illustrator File)
EPS (Encapsulated PostScript)
What Types of Image Files Exist? A Comprehensive List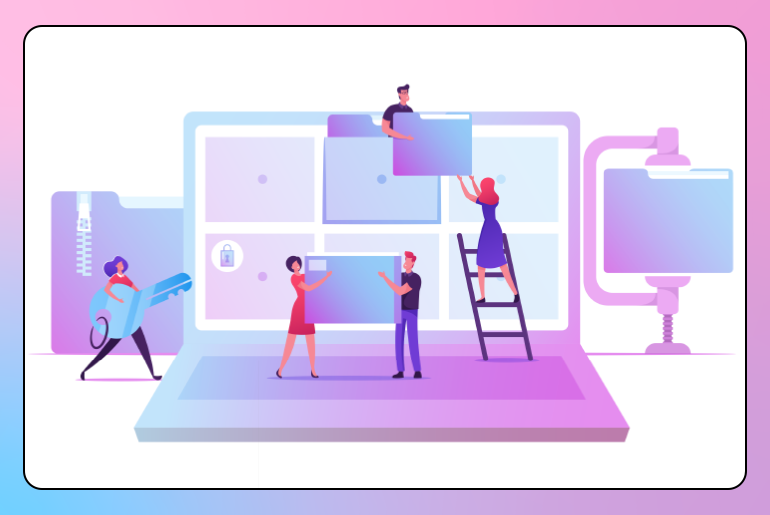 File extensions aren't just letters at the end of the title of your project. They all have certain qualities, and each has its unique pros and cons.
TIFF: TIFFs feature lossless compression and are popular for picture formats, but they're slow to load.
PDF: PDFs take the crown for versatility but not necessarily editability.
PSD: These layered documents are easy to edit but continue to be raster files.
PNG: These files are low quality and not great for print. People love them because they can have a transparent background, which is particularly handy for graphics like logos.
JPG or JEPG: These files are common and versatile but lose quality as you change the size.
GIF: These images load quickly and can feature a moving graphic, but they are limited to a certain set of colors.
SVG: This image format is scalable and printable, but it can't be used on all platforms.
AI: This image format is a favorite among designers, and it's no surprise. It's easy to edit and retains quality well. The downside is that it's proprietary to Adobe.
EPS: Planning on printing your work? This vector image file is perfect for the job. You'll likely need some design software to play around with this format, though.
File Type FAQs
Which image format is the highest quality?
The answer to this question depends on what you plan to do with the image. Refer to the pros and cons above for guidance, and keep in mind a few key factors like the software you have available and what kind of form the final product will take. That is, if you plan to print a file, stick to formats that render well in this medium.
Can I change the file type of any image?
Generally, where there's a will, there's a way, but it's unlikely that you can convert any file with just one piece of software at your disposal. There are third-party options made specifically for file conversions that can usually perform this magic trick, but individual design apps will likely limit you to just a number of options.
How to Change the File Type of an Image with Picsart
Got a file you need to change the format of? Try Picsart Quick Tools, with resources for transforming JPEGs to PDFs, PNGs to PDF, and so much more.
On the Web Editor
1. Open the Picsart web application and from the Designing For section, click on Custom Size and input the height and width values.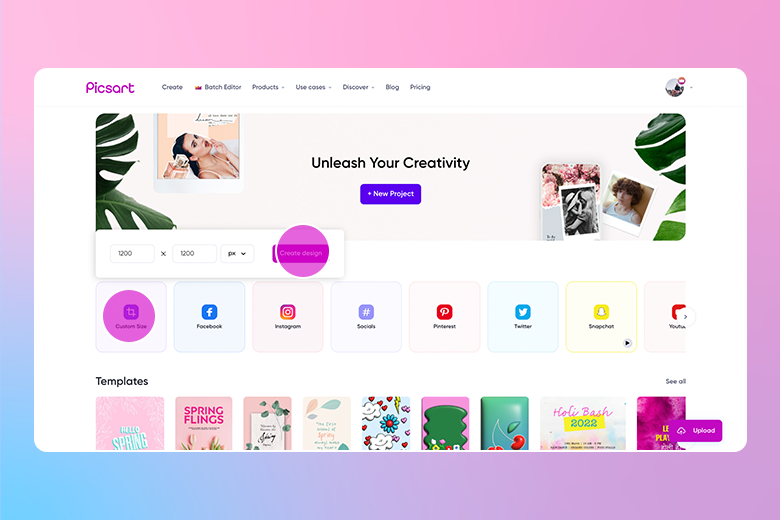 2. Prepare to fill your canvas by clicking on the Background options.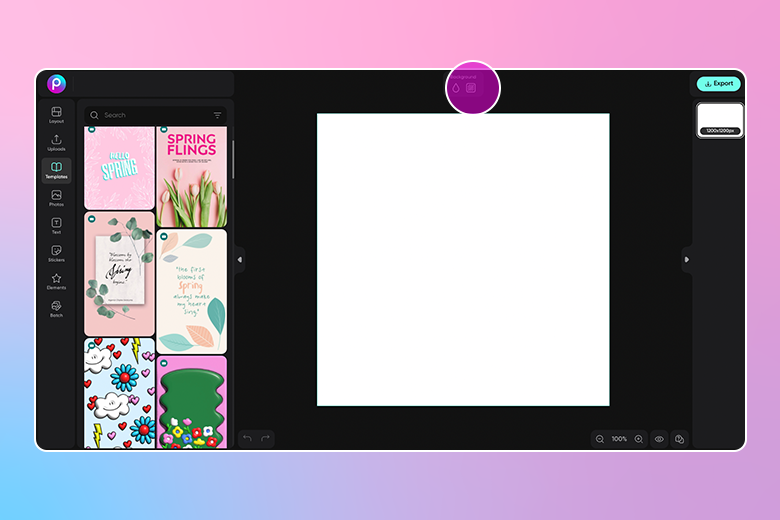 3. Choose a hue from the color picker and click on Stickers.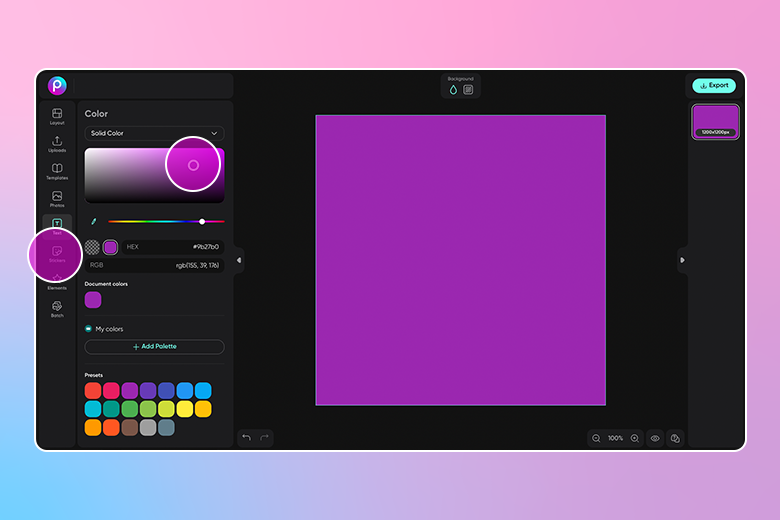 4. Browse the options and click on the sticker you like best to add it to your canvas.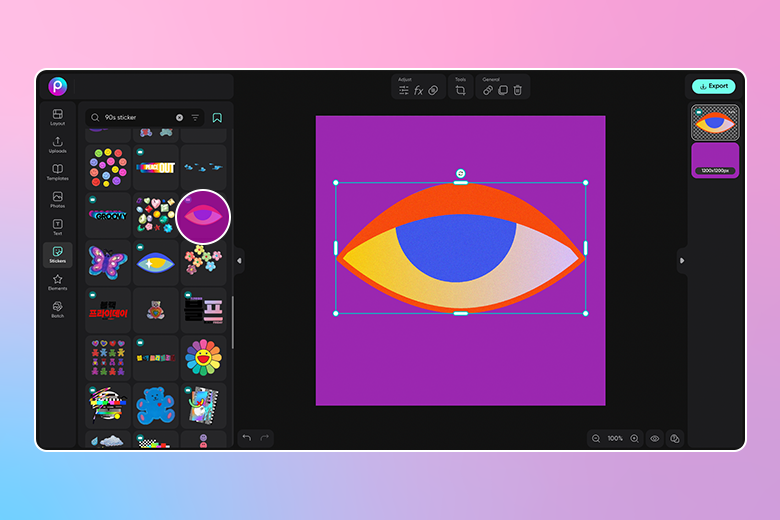 5. Add some copy by clicking on the Text button and type in your messaging and selecting the font or Text Style required.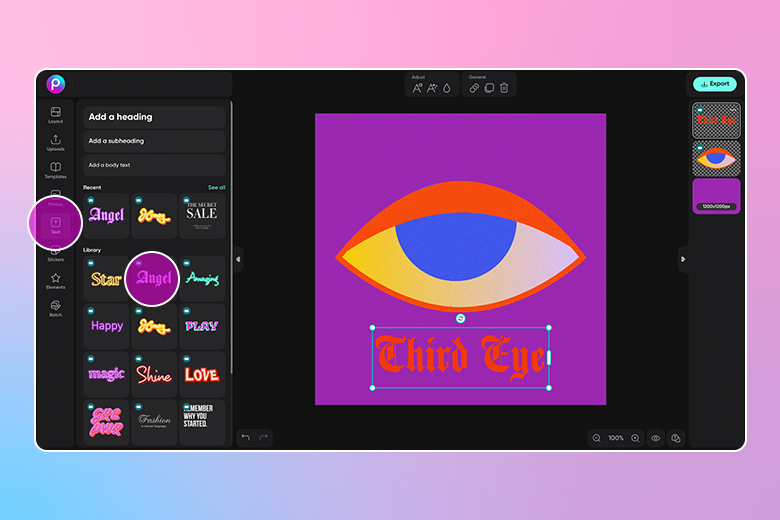 6. Click on the Export button and select the file type you'd like to save your design.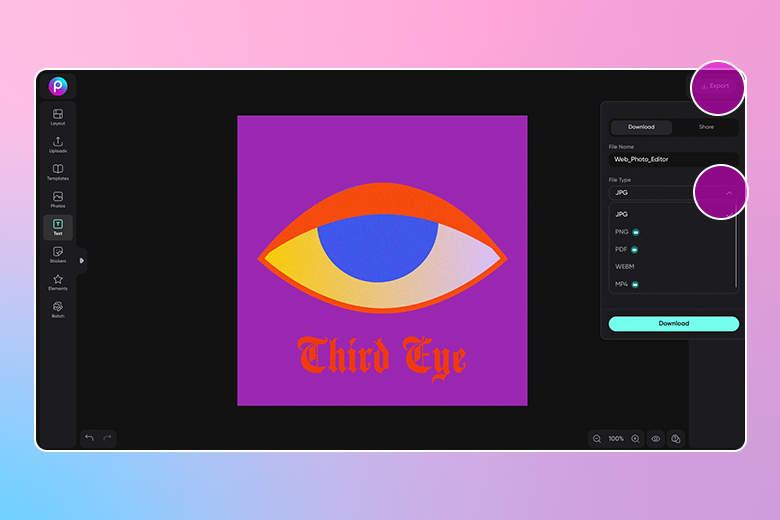 7. When you've chosen your file type, click on the Download button to finish.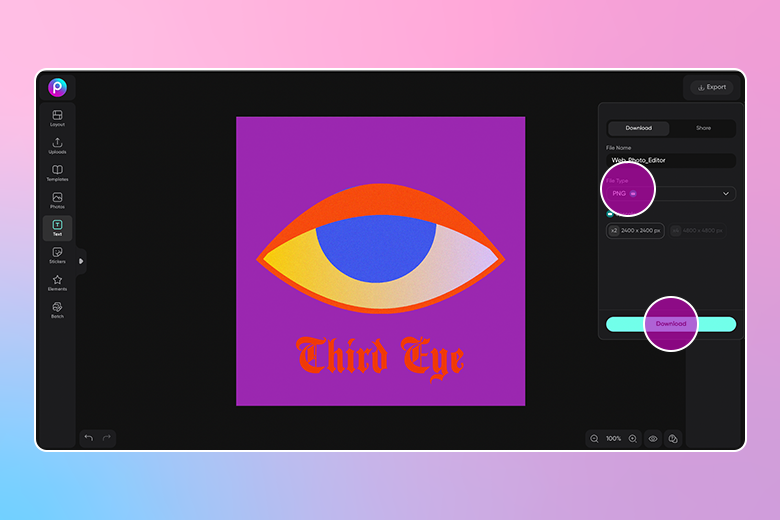 On the Mobile App
1. Open the Picsart mobile application, and click on the purple plus sign at the bottom of the screen to start a new project from a template, blank canvas, or photo.
2. Scroll to the Drawings category and select Create New.
3. From the bottom menu, tap on Sticker.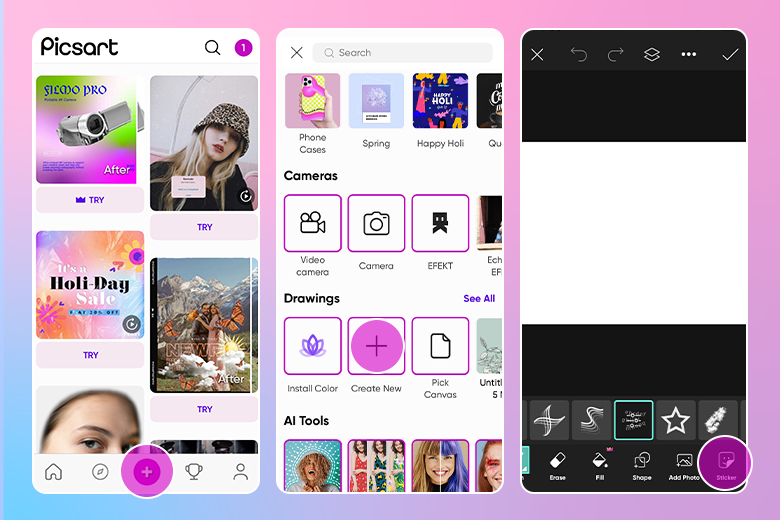 4. Browse the sticker options and select the one you like best.
5. Now scroll to the Text tool.
6. Type in your copy.
7. Now it's time to Download your file. Tap on the download symbol at the top.
8. Choose the file type you want to download.
9. Select your dimensions and tap on the Save button.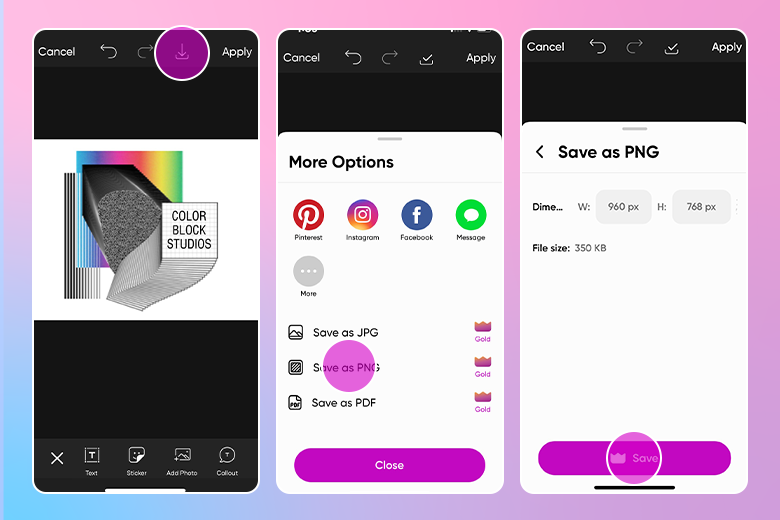 Picsart is a full ecosystem of free-to-use content, powerful tools, and creator inspiration. With a billion downloads and more than 150 million monthly active creators, Picsart is the world's largest creative platform. Picsart has collaborated with major artists and brands like BLACKPINK, Taylor Swift, the Jonas Brothers, Lizzo, Ariana Grande, Jennifer Lopez, One Direction, Sanrio: Hello Kitty, Warner Bros. Entertainment, iHeartMedia, Condé Nast, and more. Download the app or start editing on web today to enhance your photos and videos with thousands of quick and easy editing tools, trendy filters, fun stickers, and brilliant backgrounds. Unleash your creativity and upgrade to Gold for premium perks!