Transport yourself, virtually. Be it for the sake of a good joke or a change of scenery, cutting yourself out of one photo and placing yourself in the world of another is undeniably an art form in itself. 
Many viral memes come from comical edits: goofy figures cropping up in serious scenes, people superimposed on funny backgrounds, and so on. These are easy to make with the creative photo editing tools, so put your sense of humor to work. Pop up in your best friend's serious engagement photo or crop yourself into a picture with your favorite athlete or celebrity.
If what you truly need, more than just a good laugh, is a relaxing vacation, you might want to use this copy-and-paste function a bit differently. Drop yourself onto an idyllic beach scene or the streets of a quaint city. Think of it as "manifesting" your perfect trip. The resulting image could also be material for a slick joke. You could dupe your friends into thinking you took off on an impromptu vacation. 
You'll need two photos for this kind of edit: a photo of where you are and another of where you're going. In the first photo, your body–or at least your face and shoulders–should be visible and not obstructed by any items that could make cutting around your form difficult. Think of the second photo as your destination. If you're going to paste your image onto a beachy background, explore our stock image library for an exceptional picture of an exotic destination like Bali or Crete. If the "destination" is your friend's engagement photo, you can choose the image with which you wish to work from your personal library. 
Once you have two photos in mind, it's time to get to work. Essentially, this will be a 21st-century copy-paste job, and it helps to think of it as such. You'll be removing yourself from one image and pasting the cutout into another. While this does require creating two quick projects, the work itself is relatively simple.
Learning how to cut out the white part of a picture on an iPhone, Android, Mac, or PC is easy with the handy Picsart "Cutout" tool, which lets you make a near-perfect figure outline in a photo without any manual drawing or tweaks.
Open the

Picsart app

and click on the purple plus sign at the bottom of the screen to start a new project. Your photo library will appear. Select the photo from which you want to make a cutout.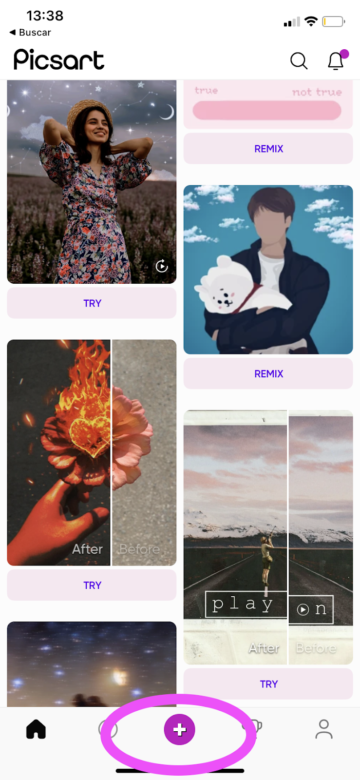 2. Scroll along the menu at the bottom of the editing screen to find the "Cutout" option.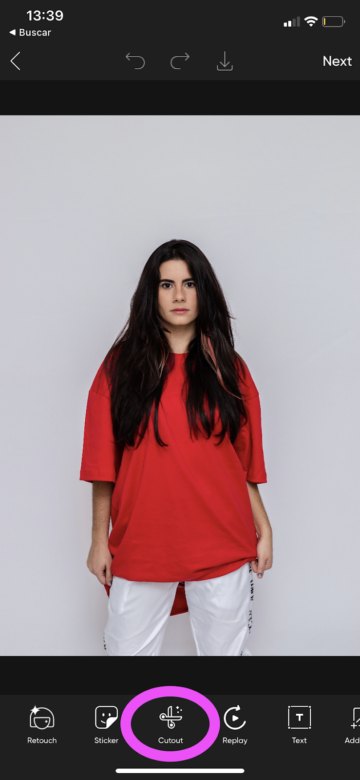 3. Upon selecting the "Cutout" tool, a menu of automated tracing options appears. Choose the one for "Person" and sit back and watch the magic happen.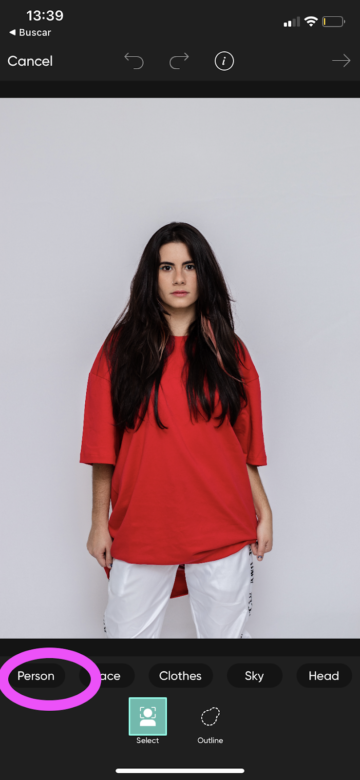 4. The selection should be pretty perfect. If it needs work, click on the "Restore" tool to highlight a larger or smaller area or the "Erase" tool to scale back. Then, click "Save" in the upper right-hand corner of the screen to isolate the cutout. A quick tip: the automatic cutout tool tends to be more exact than the human hand, so if the app's selection looks close enough, you can leave it alone.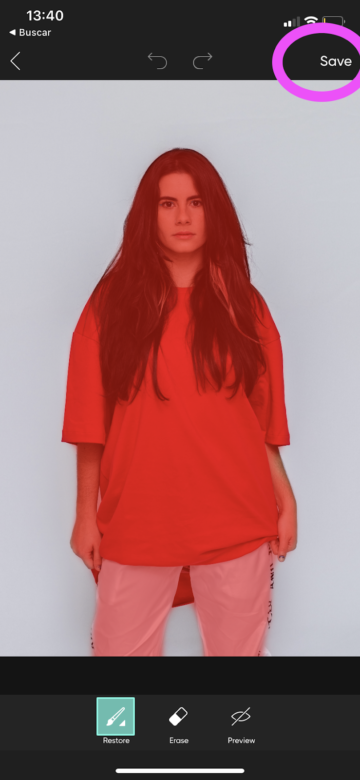 5. Download your cutout – which is, incidentally, on a transparent background – to your phone. Click on the downward arrow above the canvas to quickly save the cutout to your photo library. Now, you're an expert at extracting part of an image. You can apply these skills in other ways, too. In the future, use the same steps to remove objects or even the background and whitespace from other photos. It takes a bit more work to remove uniquely-shaped items, and you'll need to depend on your hand to draw out the area for the cutout. Once you get the hang of it, you will be able to remove even the most minute objects.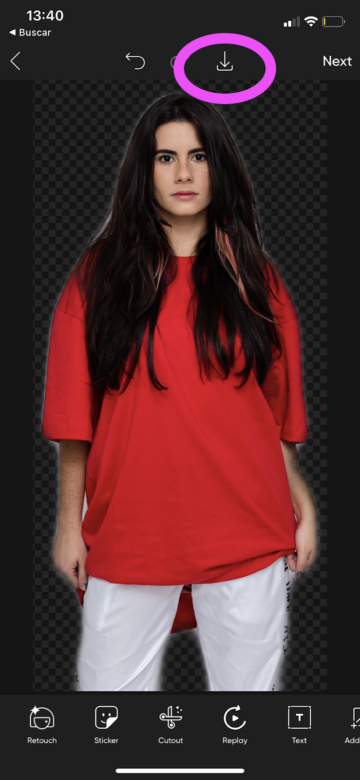 6. Now, it's time to drop your cutout into a new setting. Repeat step 1, but this time select the photo that will be your backdrop. If you want to try a stock image, choose "Free images" and use keywords to search for pictures of your dream destination.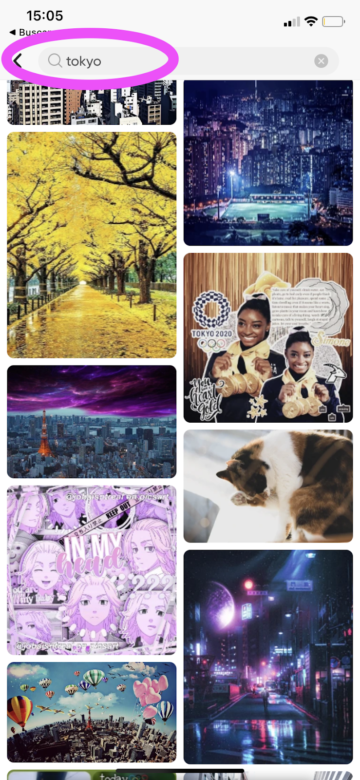 7. Once you've selected your background image, scroll along the menu at the bottom of the screen until you find the "Add Photo" option. When you click on it, the app will take you back to your photo library. Choose the cutout you just made to insert it into the new image.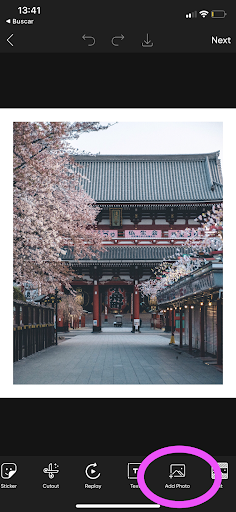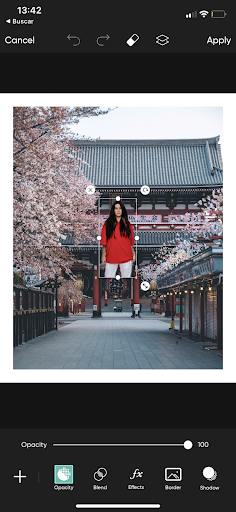 8. Now, resize and move the cutout until it looks natural in the new context. You can do this by stretching the cutout borders with your fingers and dragging the image into place. When you've finished, click "Apply" in the upper right-hand corner of the screen.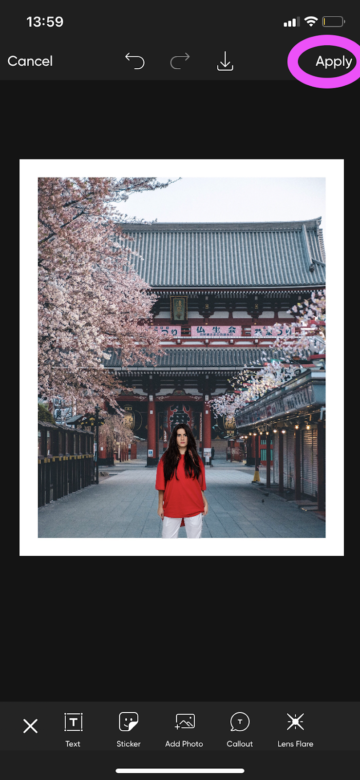 9. Finally, filter the photo to make all of the hues come together harmoniously. In our example, the background is full of hazy, cool tones, while the person in the foreground looks bold and bright. We applied the "1972" filter to even out the hues in the whole composition. To bring up our filter options, click on "FX" in the menu at the bottom of the screen and flip through the different filter libraries, like "FLTR" and "POP ART."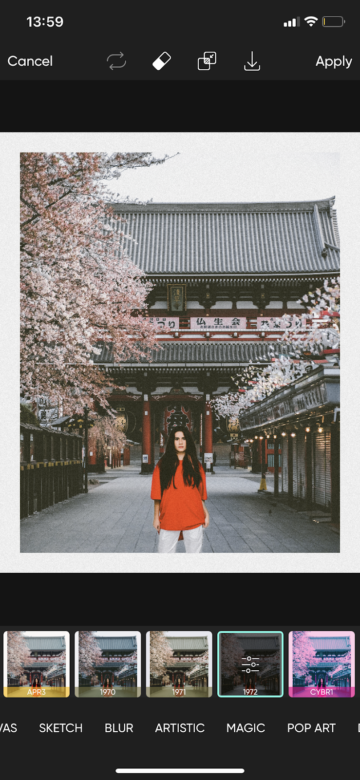 10. Download or quickly post your photo by tapping the downward arrow icon above your canvas. Doing so will save the image to your phone and allow you to open it up in social media applications. Remember to cite the photographer if you use a stock image for your background.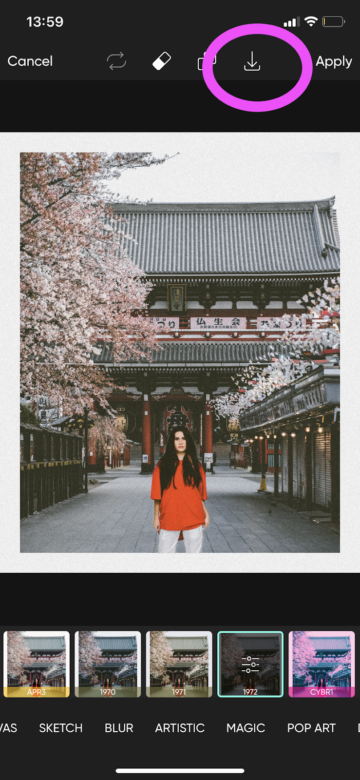 11. Keep in mind that you now have a cut-out of yourself saved to your photo library for future projects. If you're ready to try dropping yourself into a new scene, simply repeat steps 6-11 using a new background image. If you're making a funny image and want to take the humor up a notch, add in some stickers. The campier the better. Select the "Sticker" tool from the menu below your canvas, and choose a silly decal from our library. Use your fingers to resize and position the sticker on your image. Then, follow the same steps given above on exporting an image, and be prepared to get some laughs.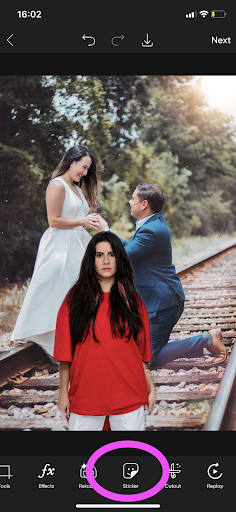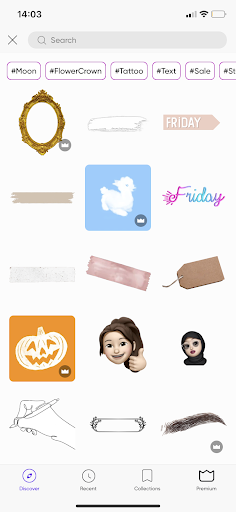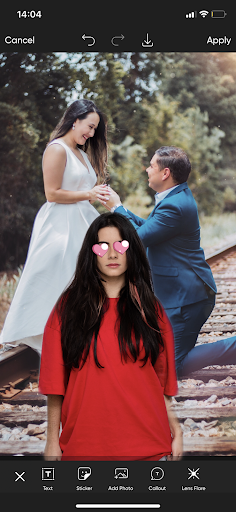 Picsart is a full ecosystem of free-to-use content, powerful tools, and creator inspiration. With a billion downloads and more than 150 million monthly active creators, Picsart isn't just the world's largest creative platform; we're also the fastest growing. Picsart has collaborated with major artists and brands like BLACKPINK, the Jonas Brothers, Lizzo, Sanrio: Hello Kitty, I am a Voter, Bebe Rexha, Maroon 5, One Direction, Warner Bros. Entertainment, iHeartMedia, Condé Nast, and more. Download the app or start editing on web today to enhance your photos and videos with thousands of quick and easy editing tools, trendy filters, fun stickers, and brilliant backgrounds. Unleash your creativity and upgrade to Gold for premium perks!