Originally from a one-stoplight town in Pennsylvania, LA-based digital artist, Anna McNaught, has been inspiring creators both on and off PicsArt. If you head over to her profile, @annamcnaughty, you'll get lost in an array of dreamlike photo edits. Naturally, we were curious about this artist's endless imagination! Check out her interview with PicsArt below, and then check out the surreal tutorial inspired by one of her images.
via PicsArt
What made you join PicsArt?  
The freedom for total creativity!
What are your favorite PicsArt features?
I love the Dispersion tool and the stickers!
What inspired your love of art?
I grew up surrounded by art – my grandfather was a children's book illustrator and art runs in the family. I always knew I wanted to pursue a creative career but it wasn't until 2 months ago that I took the leap to take my art full time. And it is SO worth it!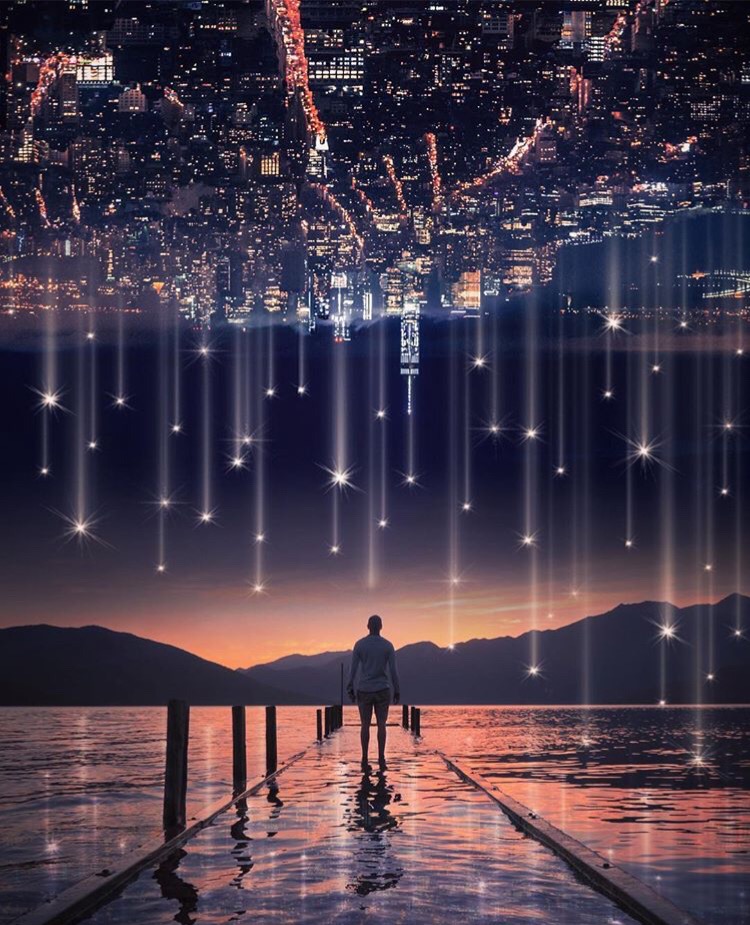 via PicsArt
When and why did you start creating digital art?
It was a little under 2 years ago. I was working as a graphic designer but missed my creative freedom. Everything I was creating was corporate and boring. My photography was also focused around jobs and not passion. That's when I started taking photos for fun and combining them with my love of graphic design. With that my surrealist style that I'm known for was born.
If you had to describe your editing/photography style in three words, what would they be?
Surrealism, Fantasy, Dreamlike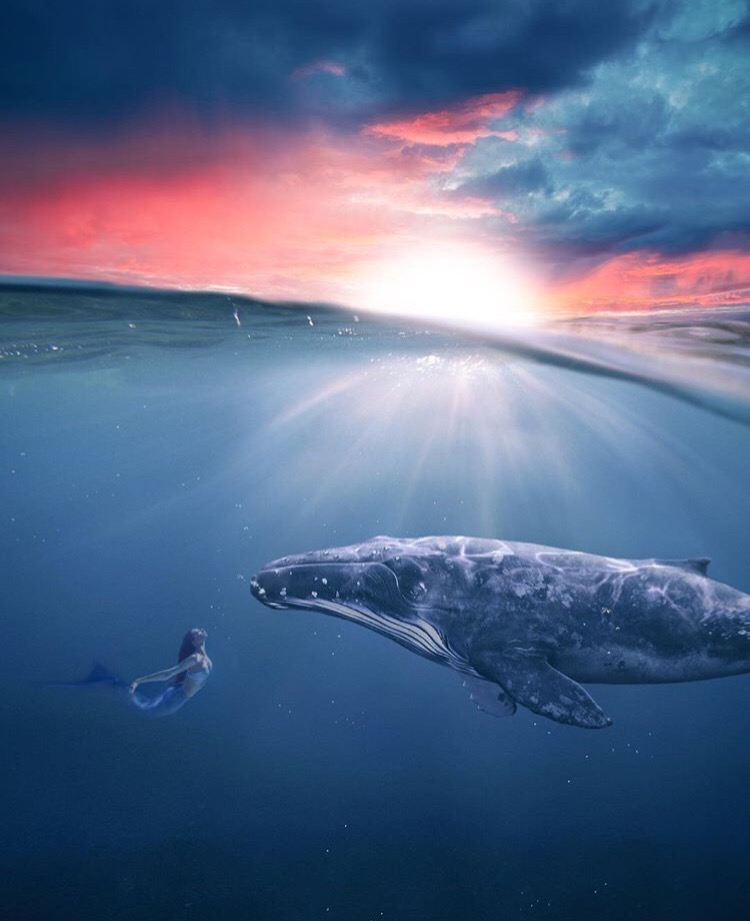 via PicsArt
What's your advice for aspiring digital artists?
Find something that is unique to you.  It's easy to get sucked into trends and do things that you see on Instagram. I do it, too. But the best thing you can do is to find something different and something that has value for you.
Want to learn to how to create an image in the style of @annamcnaughty? Check out the tutorial below!
Download PicsArt

photo editor and collage maker for

iOS

,

Android

or

Windows

.

Open your picture of a window in the photo editor (search free-to-edit photos if you need one!) and tap on the Sticker icon. Tap on "Discover" and search for "galaxy." Tap on a sticker to choose it.

Enlarge the sticker so that it covers the window in your picture. Lower the opacity a little, tap on "Blend" and switch to the "Darken" blending mode.

Tap on the eraser icon and erase the edges of your galaxy sticker so that just the window is covered. Tap on the check mark to confirm, then tap on "Apply."

Next, tap on Tools and select "Dispersion." Select the the portion on the window you would like to disperse, then tap the arrow in the top right corner. From there, feel free to play around with the settings of your dispersion. Once you are happy, tap on "Apply."

When you are done, tap on the arrow in the top right corner. Save and share your edit, and of course, don't forget to tag and follow

@annamcnaughty

!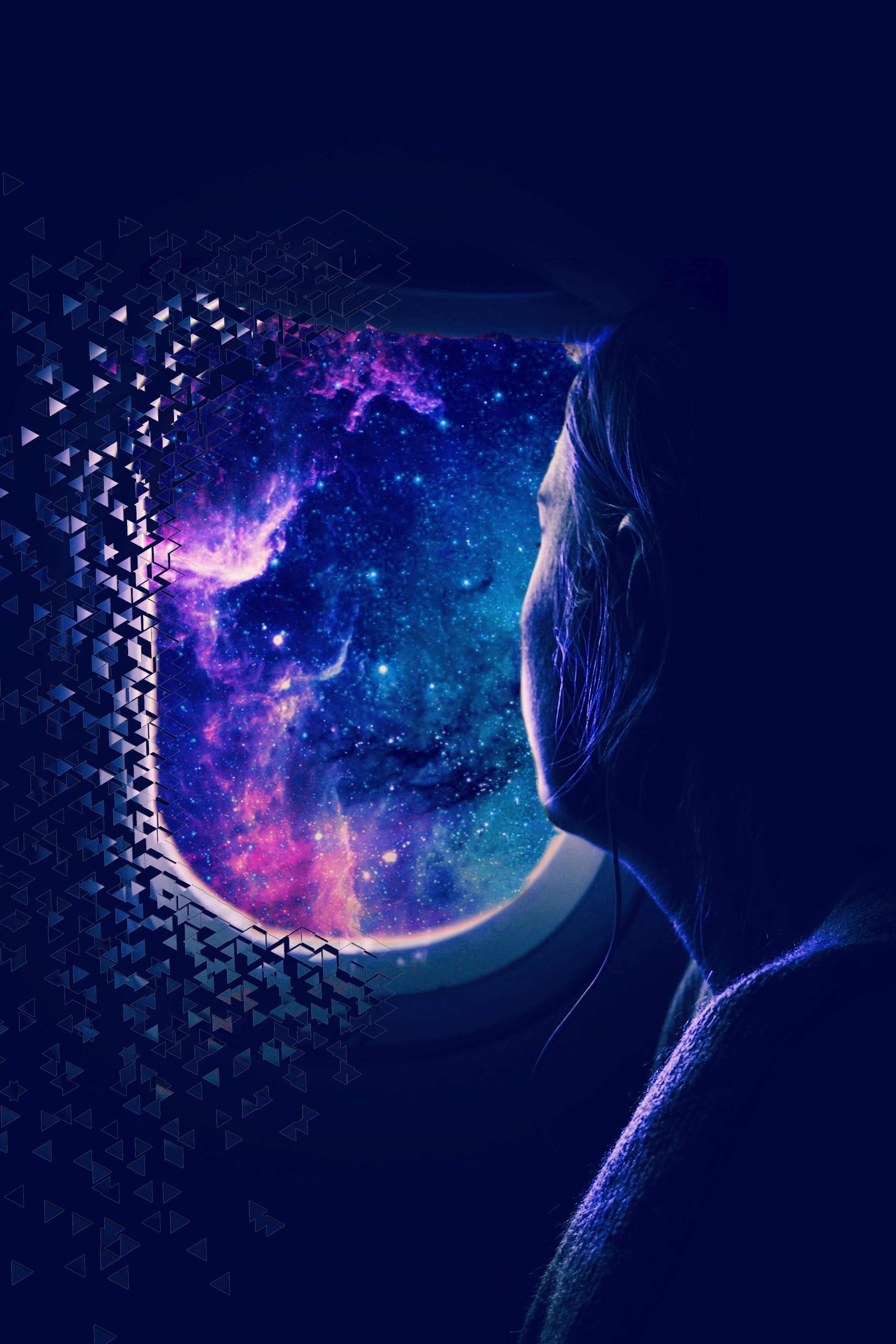 via PicsArt
PicsArt photo editor, collage maker and sticker maker is a totally new kind of creative community, with over 100M+ monthly users. PicsArt has collaborated with brands like Dior, Jared Leto's band Thirty Seconds To Mars and Lindsey Stirling. Supermodels Izabel Goulart, Doutzen Kroes, and Natalia Vodianova have shared PicsArt remixes on their social media. Download the app to get in on the action!