Our phones have become so much more than the communication devices they started off as. They're our playground for games and photo editing. They're where we go to do work. We use them to record our lives and even to start political movements. Here at PicsArt, we think of our phones as canvases. With billions of smartphones in the world today, they're the most popular canvas in the world.
But here's the thing about canvases… they're really scary when they're blank.
I know this because when I sat down to write this post after giving a photo editing master class to Social Media Week: NYC, I was greeted with a big, white, empty slab to fill. Even though I write this sort of post every week, a blank sheet is still intimidating — and I'm supposed to be a professional at this! A blank canvas, a place where you're supposed to express yourself artistically, is the same. Perhaps even more so, given how personal art is.
But hey. That's why we have #FreeToEdit on PicsArt.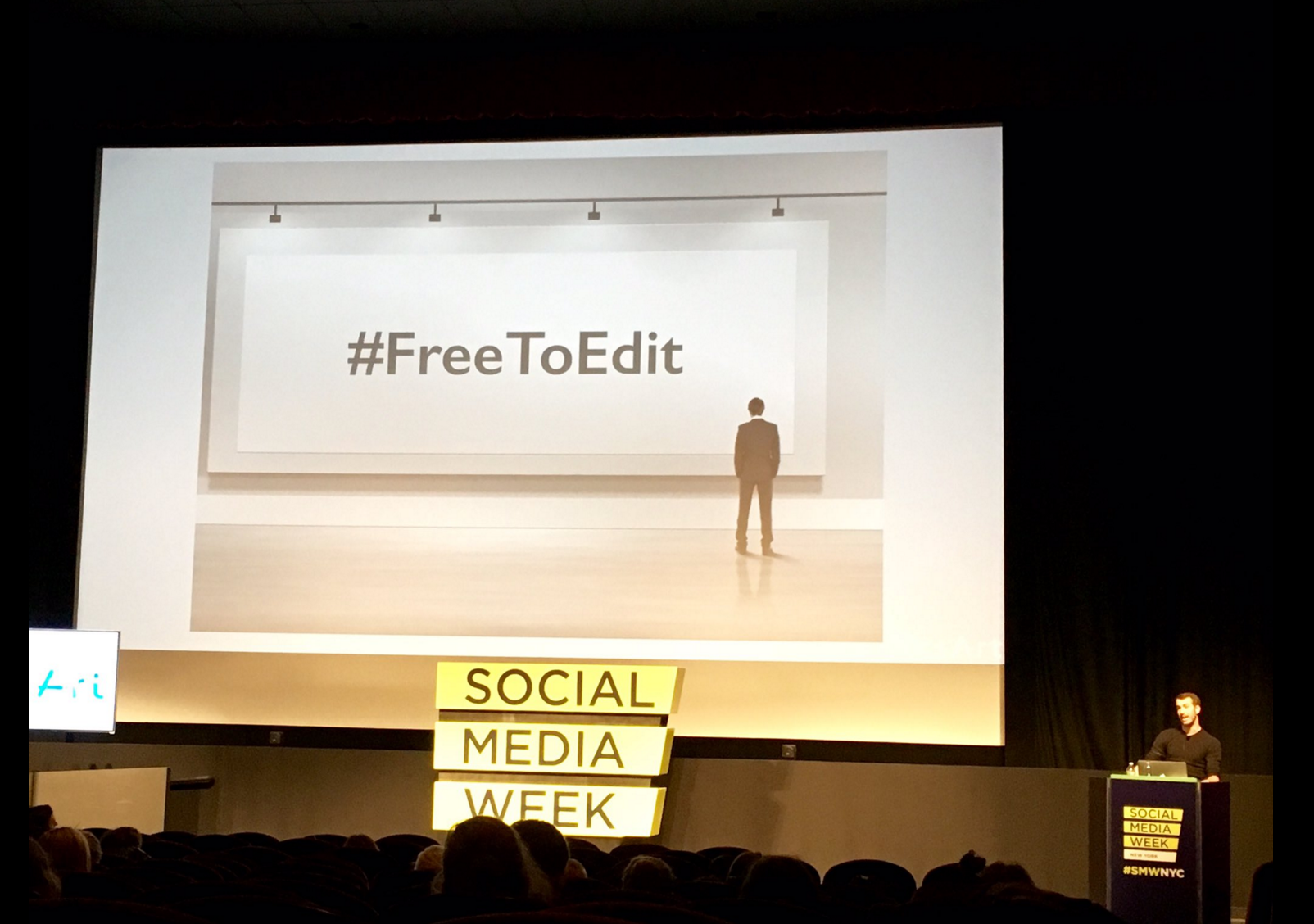 Creators in our community (just like you!) have willingly and eagerly tagged their photos with #FreeToEdit. They turn blank canvases all over the world into a repository of engaging, interesting content that can be remixed, repurposed and altered. The crippling feeling of wanting to add something specific to your photo is mitigated when you can find what you need under #FreeToEdit.
Over the past few months, we've made #FreeToEdit easier to discover when you open the photo editor and we've filled the Explore page with curated, categorized and dynamic #FreeToEdit content. What we've seen is a huge increase in the amount of #FreeToEdit images being uploaded and edited.
Since we know that #FreeToEdit makes creating easier and less restrictive, I want to hear from you about how we can make it even better! What ideas do you have that would improve your #FreeToEdit experience?
As always, thanks for making PicsArt the incredibly collaborative, supportive community it is!