If you're looking for a way to visually showcase a lot of data, tell a complex story, or flex your creative muscles, then you might want to consider creating an infographic. What is an infographic? An infographic is a multimedia graphic that helps you easily share information through a visually stimulating design. It is a way to visualize a concept or a compelling story via creative juxtapositions, graphs, diagrams, and illustrations. 
What is an Infographic?
We live in an age of constant information gathering, processing, and sharing. There are around 2.5 quintillion bytes of data created each day and they are growing at an overwhelming rate as our world becomes more and more digitalized. Infographics help us grapple with this mind-blowing amount of information and represent it in a compelling way. They're also just a great tool for content marketing.
Research has estimated that around 65 percent of people are visual learners. These people process images about 60,000 times faster than text. This is why infographic design is now a popular means to convey detailed information. 
As a powerful tool for disseminating information, infographics are widely used in science and engineering, medical research, visual communication platforms, and online learning to capture attention and aid in comprehension.
With so many visual learners, and so much data readily available, there are a ton of ways to use infographics. Scientists represent general statistical information and significant data via infographic design. Marketing strategists use infographics to increase audience engagement and build brand awareness. Educators think that infographics are a creative way to break down a complex, multifaceted topic while giving students an enhanced learning experience. Infographics are also used to raise public awareness, discuss the severity of an issue and what should be done to help. 
What Are the Types of Infographics?
Scroll down to see the most common types of infographics and choose a layout that matches your content. The actual visual elements on these different types of infographics can vary, but they'll all help you tell your story in an eye-catching way. Select which of these infographic examples will work best for your use case, keeping in mind the platforms you plan to publish it on.
 1. A data-centric infographic emphasizes multiple datasets and important statistics. This informational infographic is designed to make dense, intricate data easier to understand. Use this type of infographic to visualize survey results or represent data from multiple sources. This infographic design should focus on keeping the message clear and concise via a combination of text, charts (tree-bundles, vector illustration, diagrams, pie-charts, etc), and images.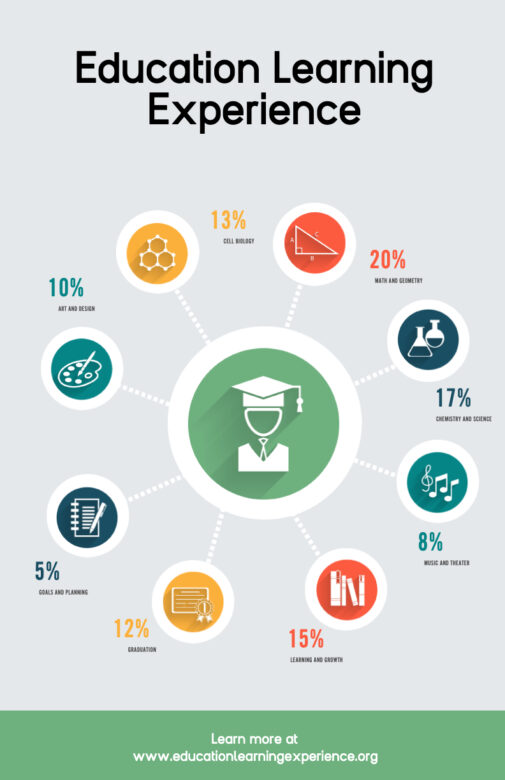 2. Timelines are very popular infographics used to visualize the history of something or explain how a topic changes over time. Timeline infographic design creates a clear picture for the viewer of what happened and when. While you can get creative with these, it's best to stick to a visually chronological ordering of your graphics. Showcase relevant events on the timeline by using lines, images, clipart, labels, curved text, contrasting fonts, and color gradients.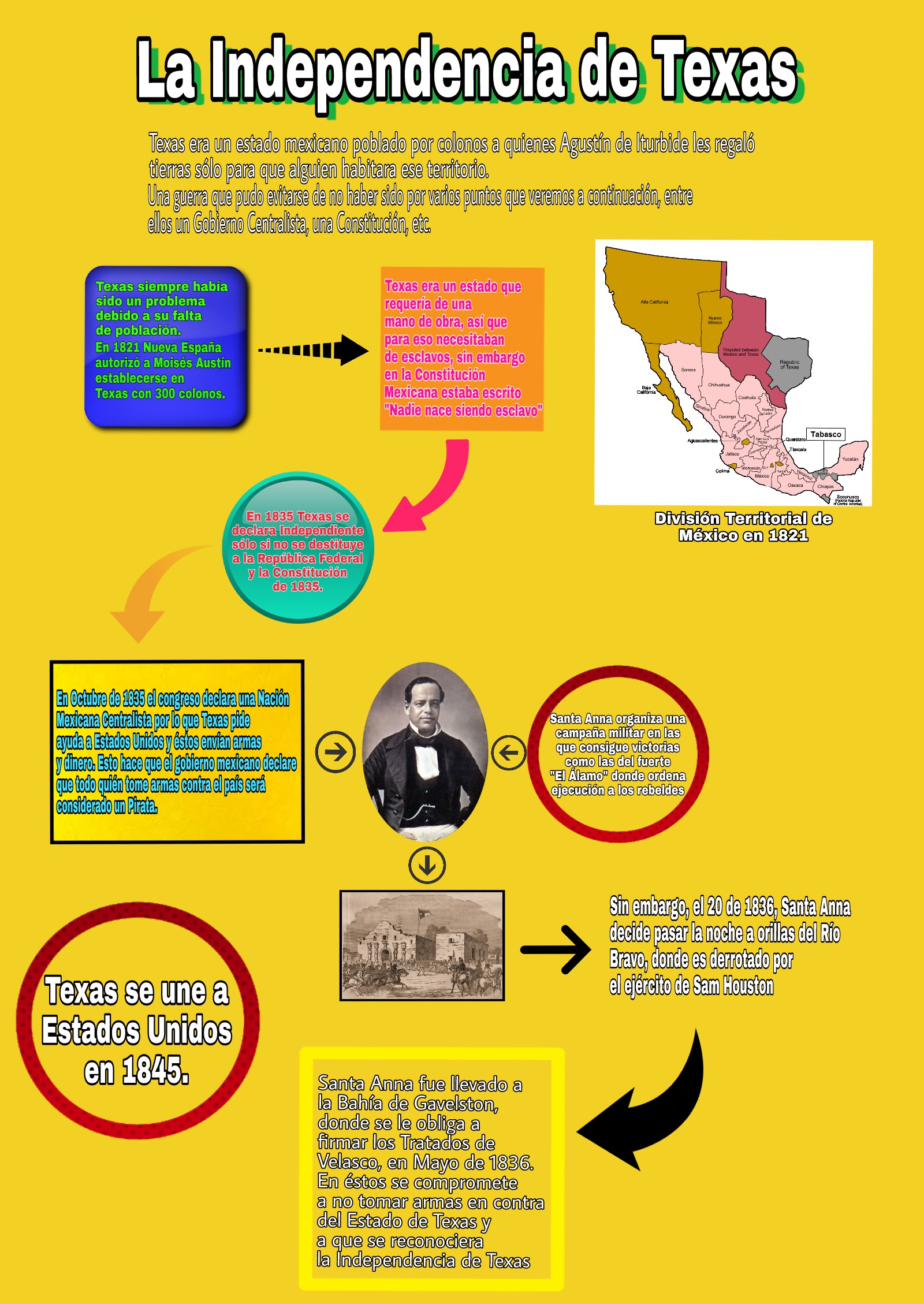 via PicsArt
3. Comparison infographics are the best infographics to compare and contrast varying topics. Typically, comparison infographics are split down the middle vertically or horizontally, with one option on each side. This enables the viewer to visually see the difference between two or more things.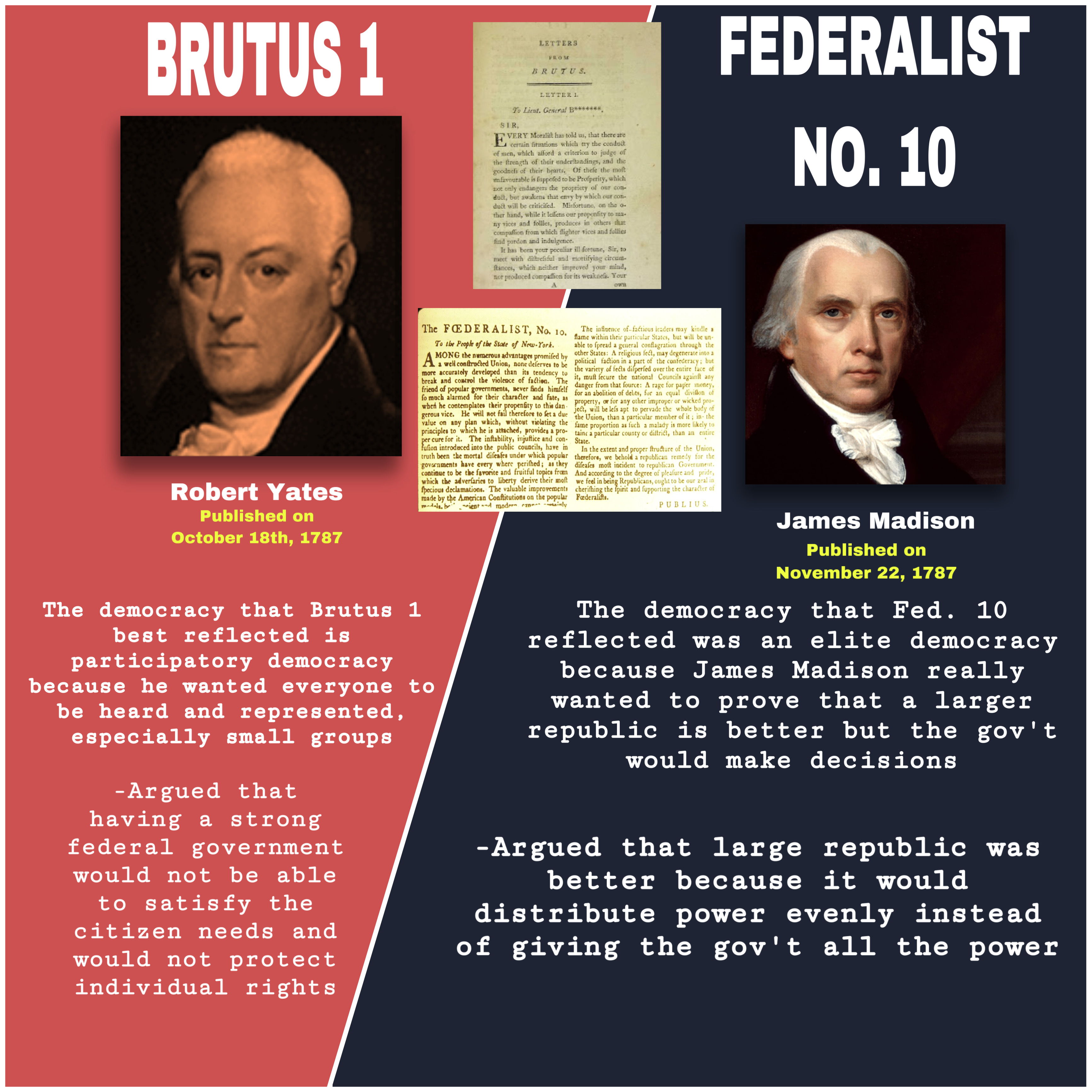 via PicsArt
4. Hierarchical infographics organize information into different levels and display the interconnectedness of these levels. Don't worry if this sounds complex – you've likely seen them before in the form of a pyramid chart or flowchart. One of the famous infographic examples is Maslow's Hierarchy of Needs which demonstrates humanity's needs by placing its most important needs at the base of the pyramid, ascending to humanity's least important needs in the smallest segment at the top. They're also commonly seen in the food pyramid.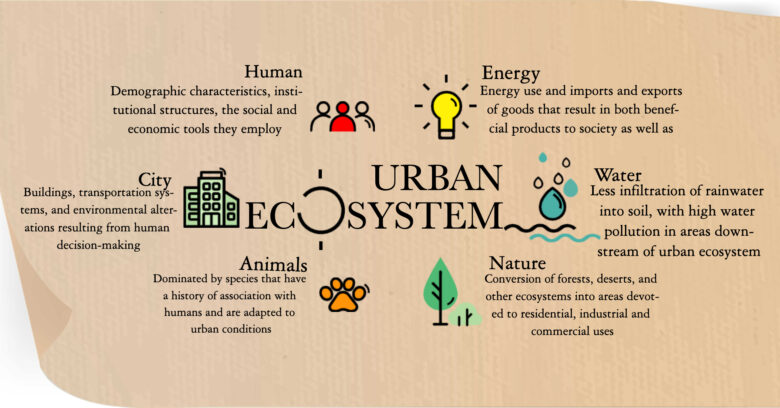 5. Infographic resumes are designed to accompany traditional resumes and are very popular. Visual resumes are the best infographics to help you stand out from the crowd by displaying your experience, skills, and goals via your customized line graphs, word clouds, images, logos, social media icons, and more. Consider using a base like the below and filling in key resume data points in the circles for an eye-catching infographic resume.
via PicsArt
6. Flowchart infographics are used to answer a specific question by displaying several options and revealing the right answer. They are also used to show how a topic splits off or grows. This type of infographic design is commonly used by educators in the classroom and in popular lifestyle magazines. Consider cropping photos and adding them into the flowchart to make this text-heavy infographic design more visually appealing.
via PicsArt
7. List infographics are one of the most popular types of infographics due to their versatility. They enable you to skim content, while still clearly displaying the overall message. Consider creating your own thematic stickers to use as icons instead of bullet points to connect your list to the larger infographic theme. You can also play around with bright colors or a festive color palette to make each number in the list visually pop off of the page. Pro design tip: It doesn't need to be numbered to be a list!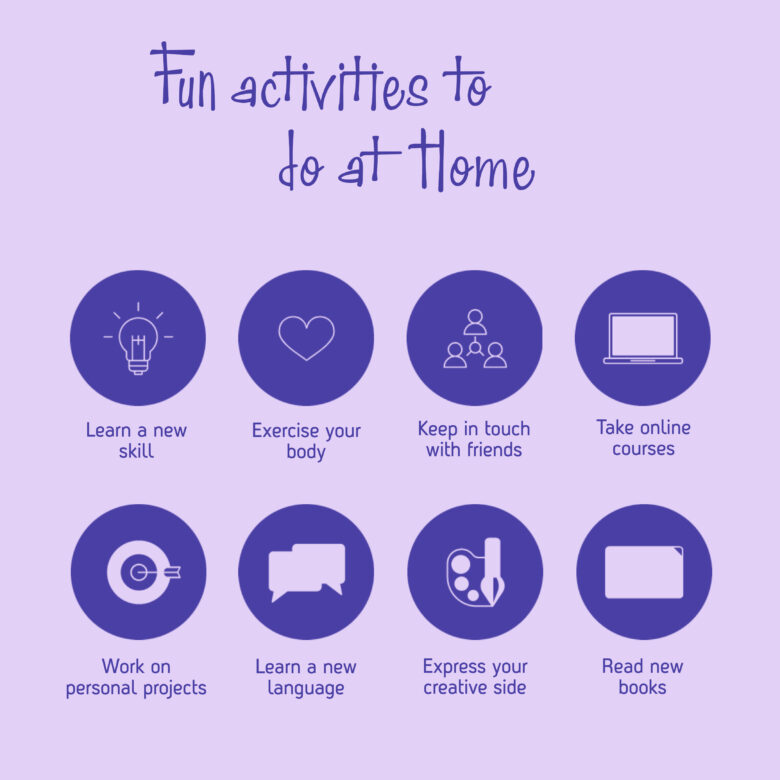 8. Process infographics show how to do something in simple numbered steps. These are the best infographics to use if you need to visualize a specific process spanning everything from DIY projects to the best way to clean up the chemistry lab. They're visually straightforward for a specific reason. Most process infographics are used to teach or reinforce a new topic and follow a top-to-bottom or left-to-right flow.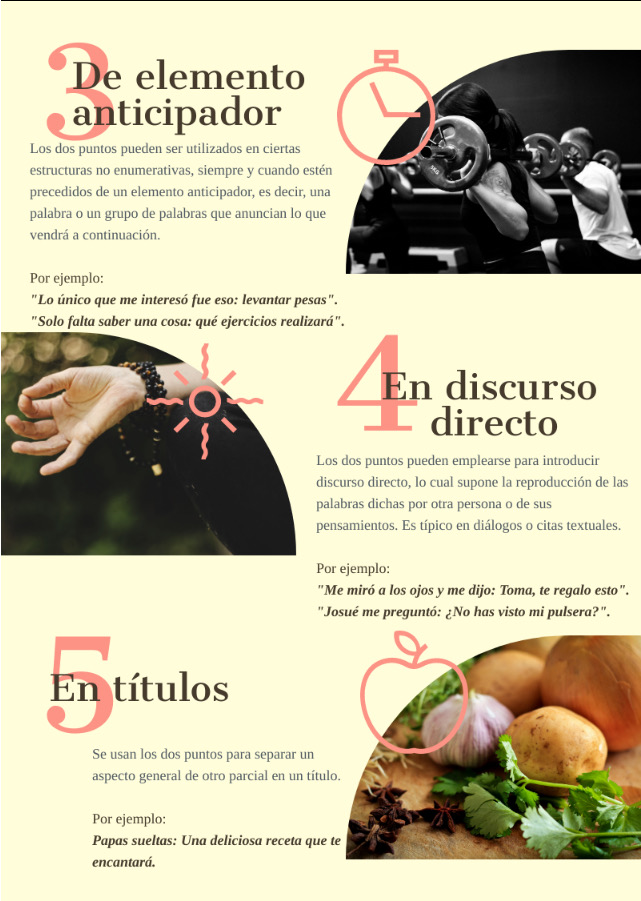 via PicsArt
9. Photographic infographics use images to visualize real-life concepts or tell a story in a memorable striking way. They can be illustration-based or photo-based. Consider these as a more data-heavy version of a text collage.

What Should an Infographic Include?
Now that you've selected the type of infographic you want to use, it's time to consider the visual theme, style, and design elements that will help make the infographic unique. Your infographic design should include unifying graphic elements such as images, icons, and recurring shapes to make data more engaging to viewers. You should also consider a uniform color scheme to tie it all together. The best infographics have a balance of visuals and text so pick them wisely. Your text should consist of carefully chosen words that emphasizes key ideas clearly and succinctly. The negative space, which is the space void of images or text, is as important as your choice of colors and fonts. Don't be afraid to use negative space on your infographic; it helps your reader focus their attention on the key visuals.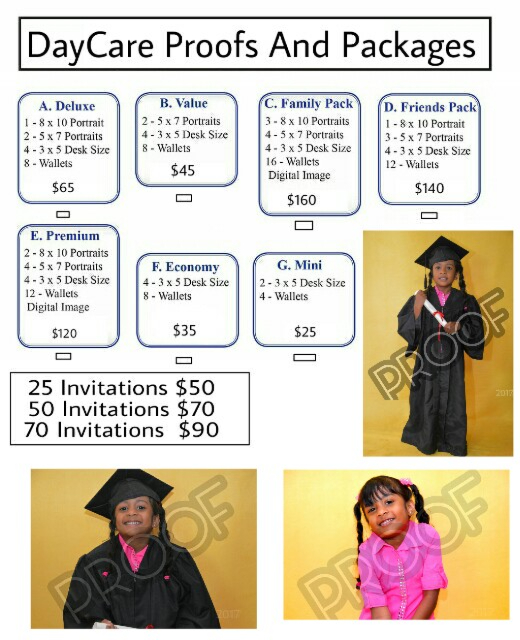 What's the Story Behind An Infographic?
No matter how spectacular your infographic design is, it is the story behind it that matters most. The best infographics combine strong visual appeal with effective presentation of information, unveiling intricate stories lurking in the data. So, the accuracy, rigor, depth, and clarity of the data – where it comes from and what it represents – should be your primary concern when creating your content. 
As Alberto Cairo, designer and visual journalism professor, famously said, "Information graphics should be aesthetically pleasing but many designers think about aesthetics before they think about structure, about the information itself, about the story the graphic should tell."
Infographic Examples
Nowadays we see infographic design as core to content marketing and graphic design. However, the general concept of finding ways to visualize data is old, dating back to maps which we had for about 8,000 years. Here are some famous early infographic examples that are sure to stump your friends at your next trivia night. 
Christoph Scheiner's study on the sun through infographics in his book Rosa Ursina sive Sol (1626-1630) is considered to be one of the earliest published infographics. 

The Scottish inventor and economist William Playfair (1759-1823) is considered to be the founder of modern infographics. Playfair's illustrations of pie charts and lines which compare the size of a particular country's population against their tax revenues or the rise of wages and wheat prices are the prototypes of contemporary

infographic design

. 
What Are Some Tips for Creating Effective Infographics?
Ask yourself why.

Go ahead – take out a pen and physically write down answers to the following questions: Why am I creating an infographic? What am I trying to accomplish with an infographic? Who is my target audience? What do I want the viewer to think, feel, and do after seeing it? On what platform will I share the infographic? 

Look into your story.

Define the so-called "burning point" at the core of your story which makes your content unique. This will likely turn in to the focal point of your infographic.Write a descriptive infographic title that ties your story together.   

Search for the data.

The cold hard data that speaks for itself and backs up your story. Remember that choosing which data to use is also a moral act. Consider your data source and only use data that comes from an unbiased third-party source. Don't forget to cite your sources in the infographic to show the credibility of your story and build trust. This is commonly done in smaller font on the bottom or top of the infographic.

Visualize your data.

Select one of the infographic types that best suits your story, data, target audience, and distribution platform. Will your story benefit from comparison, chronological analysis, or from numbered list? How can you capture and hold your audience's attention? Are you into static, animated, or interactive infographics?

Style is key. Is your infographic elegant and descriptive; informative and analytical, or humorous and playful? This will come into play when designing your visual framework or selecting a template.
Create an infographic from scratch or choose a template.

With so many

infographic examples, the world is your oyster. You can use a template in PicsArt or create a design from scratch using

charts (bubble, column, pyramid, bar charts, flowchart), shapes, pictograph, lists, tables, stickers, clip art, diagrams, lines, timelines, etc. Don't forget to play with text styles, too.

Input your data

into your infographic. Utilize alignment, repetition, and consistency. Remember to give visual weight to the "burning point" or key takeaway of your story.

Make it shareable. Consider sizing dimensions for your infographic so it can easily be viewed and shared

across the web.
Designing an Infographic in PicsArt
With the help of a rich array of graphic design tools found in creative platforms like PicsArt, there is virtually no limit to what you can do with data visualization. You can apply your favorite fonts, text styles, and create an eye-catching color palette from an image. Whether you choose a ready-made template or create your own, PicsArt offers simple, easy to use tools to transform your data into a visually stimulating, cohesive design enabling you to deliver information in enthralling ways. Consider visualizing percentages with creative pie charts and transforming numerical data into a bar graph. Use icons and custom stickers instead of bullet points, break up your story into sections with backgrounds, and play with shapes and color treatments. The possibilities are truly endless!
While designing creative and aesthetically pleasing infographics is an art in itself, the precarious balance between design and text, information and structure, beauty and truth in an infographic should always be acknowledged. To quote Moritz Stefaner, the famous data visualization specialist, "Beauty on data visualization arises from hitting a certain sweet spot between order and chaos, exactly the point where the information is really rich and seems infinite, but there is still enough structure and guidance to lead you from one interesting discovery to the next one."
How Do You Create an Infographic?
To make an infographic in PicsArt: 
1: Open the PicsArt app and tap + to open the Editor, then select Backgrounds to import a background image.
2: Tap on Add Photo to select your pie chart or other data plots. Pro tip: You can also search for templates here. There are plenty of infographic templates if you don't want to start designing from scratch.
3: Adjust the size and opacity of the picture.
4: Tap + and click on Text to add your text.
5: Adjust the placement, font, color, and opacity of your text and add stickers.
6: Save it on PicsArt and share with your community.
What Are Some Infographic Templates?
Do you want to use a ready-made infographic template? There are so many amazing design options on the web. Packed with creative design layouts, awesome vector elements, and tons of professional graphics they will help you take your presentations to the next level. You can also check out PicsArt's templates and easily customize them by adding your data. Simply follow these steps and export your unique engaging infographic.
Step 1: Open the PicsArt app, Scroll down, and click on All Templates.
Step 2: Find the template you want to use for your infographic, then click on it to customize using PicsArt's editing tools.
Step 3: Once you're happy with the final result, click Next then save it and share.
With so many awesome templates and tools to customize them, PicsArt is the best tool to craft your own spectacular infographic. 
PicsArt all-in-one Photo and Video Editor, Collage, and Sticker Maker is the world's largest creative platform with over 150 million monthly active creators and influencers. PicsArt has collaborated with major artists and brands like The Jonas Brothers, Gwen Stefani, Maroon 5, Lizzo, Meghan Trainor, One Direction, MONSTA X, Warner Bros. Entertainment, iHeartMedia, Condé Nast, and more. Download the app today to level-up your photos and videos with thousands of quick & easy editing tools, trendy filters, fun stickers, and brilliant backgrounds. Unleash your creativity with PicsArt and upgrade to Gold for awesome premium perks!