Yellow-green, also known as chartreuse, is a dynamic pigment that evokes a lot of different and sometimes competing, imagery, and emotions for different people. For some, it's the color of a Victorian-era emerald jewel. For others, it's the color of a mossy patch near a picturesque lake. For others still, it is evocative of a radioactive substance (how it is often portrayed in pop culture). The spectrum within this color ranges from bright lime to light sulphur.
In today's article, we're going to dig deeper into this mysterious color: understanding its roots, how it manifests on the color spectrum, and finally, some great applications for your designs.
Where Does Yellow-Green Come From?
The name chartreuse, which we use to refer to this shade of yellow-green, was named after a French liqueur called chartreuse, first produced in 1605 by monks in France. But there is a more controversial history behind this pigment. 
In 1775, Carl W. Scheele, a German chemist, discovered an arsenic-based pigment in Sweden. It was bright and attractive, a yellowish-green with a lovely opacity. For the time, which was characterized mostly by more neutral colors found in nature, it was really unlike anything of its kind. Mesmerized by its properties, he named it after himself, calling it Scheele's Green, and the unique color was made into paintings, candles, and even children's toys. It was also extremely popular in wallpapers. British artist William Morris, for example, created stunning designs that contained the pigment.
The only problem? Sheele's Green contained arsenic, a known poison. Its toxic properties resulted in many Victorian-era horror stories. Tales of women in green dresses passing out or factory workers that were in close contact with the poison who suffered injuries and even died of exposure to the pigment. 
What Does Yellow-Green Stand For?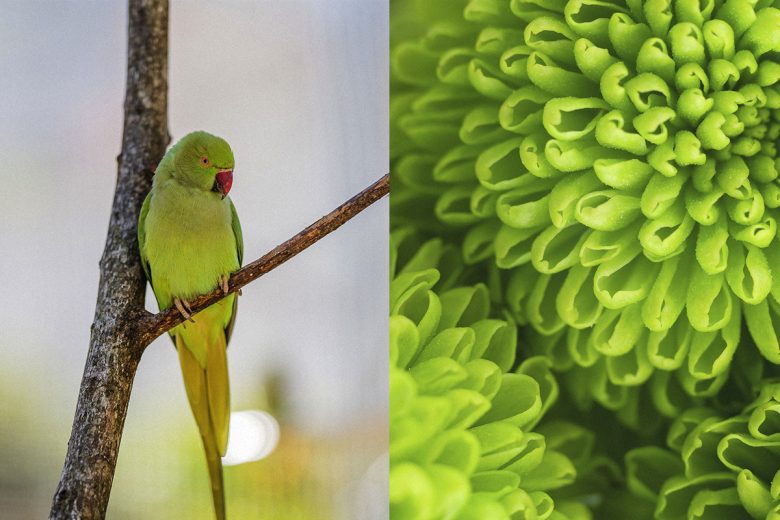 Despite its sordid past, by the 1920s, chartreuse was a very popular choice in fashion thanks to its bold and rebellious nature, which defied, well, nature. Chartreuse resurged again in the late 1950s as a common color choice for clothing and furniture, and you'll likely see lots of furniture from the '60s and '70s in this color, as well. Its boldness appealed to the radical hippie movement, and yellow-green came to be used in psychedelic color palettes, as it lent itself well to tie-dye. 
By the 2000s, chartreuse came to take on a more stodgy appeal. It was used in more corporate settings, like in offices of startups and tech companies, likely because it reflects a sense of individuality and creative thinking. Today, depending on its application, yellow-green can evoke different reactions. If used in jewelry, for example, it can harken back to the vintage feel of the Victorian-era. If used in an office, it can feel modern. If used strategically as accents in your home, it can create an ethereal, otherworldly, and even exotic vibe.
Yellow-Green Color Information
Yellow-green is a tertiary color made up of exactly 50% green and 50% yellow. Tinkering the proportions (upping or lowering the percentage of green versus yellow) will result in different hues of this color, which may lean greener or more yellow, depending on what you're going for. 
How this color turns out also depends somewhat on the medium. Hex codes define colors in RGB space, which quantifies the intensity of red, green, and blue light in the color. In an RGB color space, you can apply the hex code #9ACD32 (also known as yellow-green). This hex is composed of 60.4% red, 80.4% green, and 19.6% blue. 
In a CMYK color space, however, yellow-green will consist of 24.9% cyan, 0% magenta, 75.6% yellow, and 19.6% black. This color hex can also be obtained by blending several different hex codes: #FFFF64 (a yellow) with #359B00 (a green). And for those who are designing on the web, the closest web-safe yellow-green color hex is #99CC33. 
As for those seeking to understand the difference between what constitutes "yellow-green" versus "green-yellow," according to designer Ryan Timpe, while green-yellow is closer to being a true combination of the colors green and yellow, yellow-green is a yellow tint of an unidentified shade of not-true green.
via PicsArt
How To Use Chartreuse in Your Designs
Now that you've got a good handle on this mysterious and electric color, yellow-green, it's time to put what you've learned to use with PicsArt's photo & video editing software. Here are some tips to get you started. 
Combine It With Other Colors
Yellow-green can really shine depending on the other colors that surround it. It looks wonderful when paired with contrasting colors, such as reds and orange, but it would really pop against a neutral like slate. Create a more muted color scheme by combining with those nearer to it on the color wheel, like turquoise and cobalt. 
Use It as a Backdrop
Bright chartreuse can make for a very striking background color against which to layout your other design elements. As a background, chartreuse would work well with a collage, something quirky and individualistic. It could also lend itself to a more organized, natural palette.
Create a Texture With It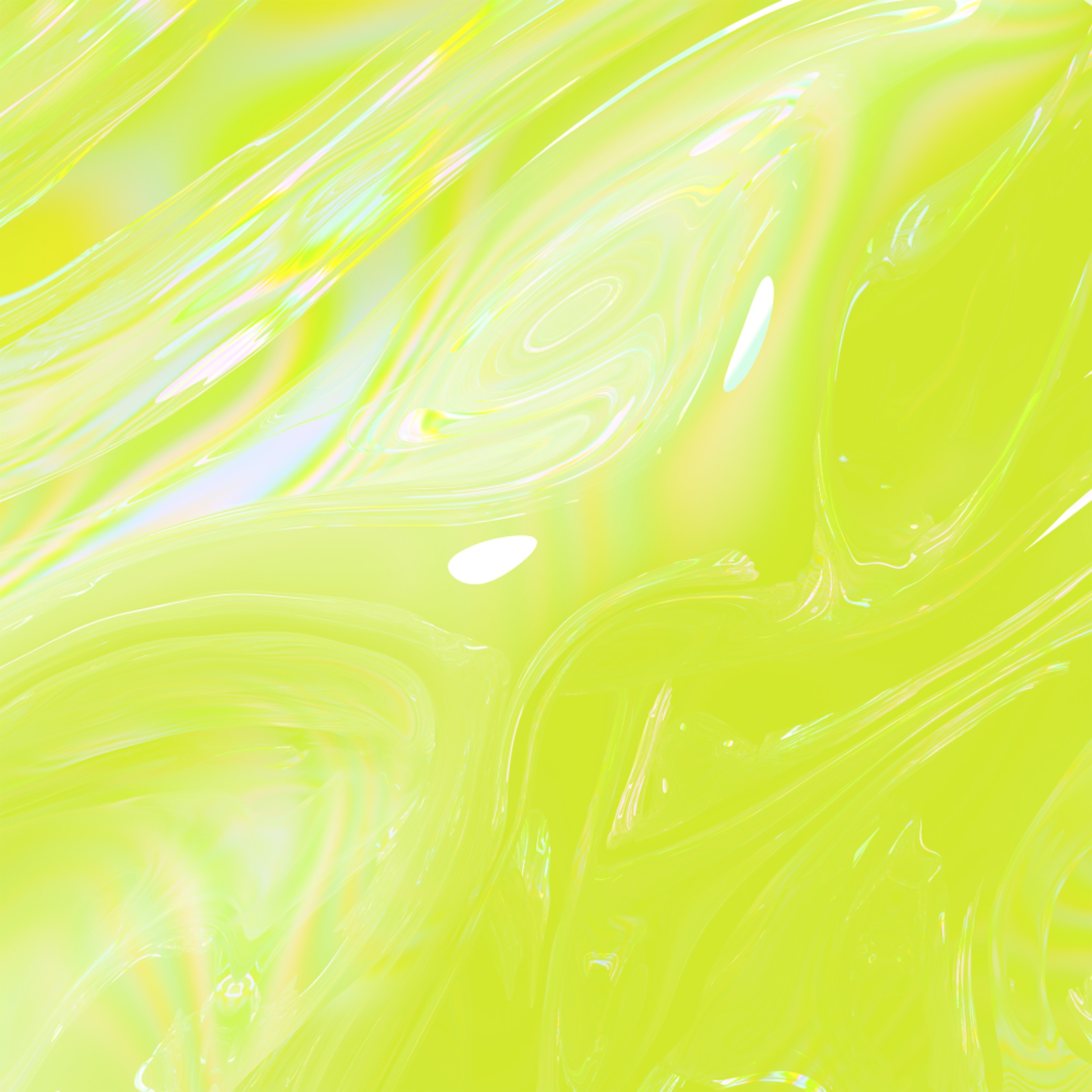 via PicsArt
A tint of yellow-green can offer a lift to an otherwise banal texture or background, which you can then apply to other works. As this photo shows, chartreuse works well with psychedelic-looking textures, like swirls, that are evocative of tie-dye or outer space. Get creative!
PicsArt all-in-one Photo and Video Editor, Collage, and Sticker Maker is the world's largest creative platform with over 150 million monthly active creators and influencers. PicsArt has collaborated with major artists and brands like Taylor Swift, The Jonas Brothers, Gwen Stefani, Maroon 5, Lizzo, Meghan Trainor, One Direction, MONSTA X, Warner Bros. Entertainment, iHeartMedia, Condé Nast, and more. Download the app today to level-up your photos and videos with thousands of quick & easy editing tools, trendy filters, fun stickers, and brilliant backgrounds. Unleash your creativity with PicsArt and upgrade to Gold for awesome premium perks!