The yellow orange color is situated on the color wheel between the primary color yellow and its adjacent secondary color orange. As you might have guessed, it's a mixture of both. While yellow and orange have rich histories of their own, yellow orange was likely first used in Medieval times in illuminated manuscripts. This deep yellow-orange color was called saffron, however.
Van Gogh famously contrasted yellow and orange colors with blues and purples. He was so fascinated by the many shades and tints of yellow in Southern France that he expressed it in a letter to his brother, "The sun dazzles me and goes to my head, a sun, a light that I can only call yellow, sulphur yellow, lemon yellow, golden yellow. How lovely yellow is!"
Yellow Orange Color Codes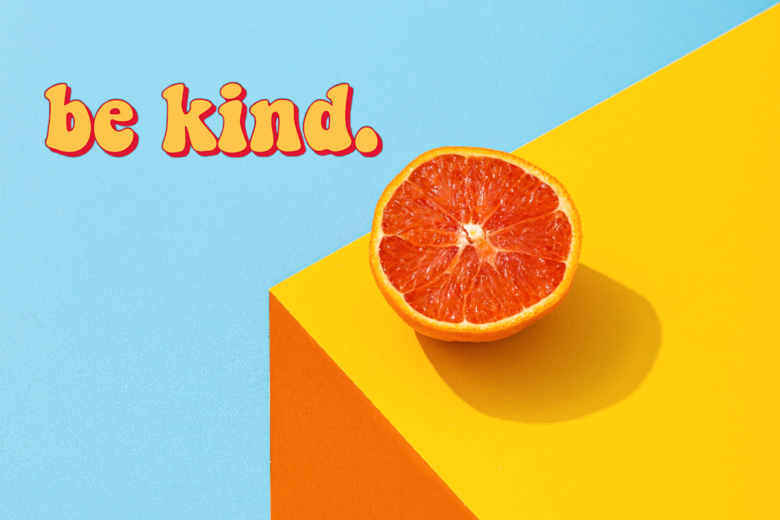 The yellow orange color code is #ffae42. In a RGB color space, it's composed of 100% red, 68.2% green and 25.9% blue. In a CMYK color space, it's composed of 0% cyan, 31.8% magenta, 74.1% yellow and 0% black. It has a hue angle of 34.3 degrees, a saturation of 100% and a lightness of 62.9%. Yellow orange has RGB values of R:255, G:174, B:66 and CMYK values of C:0, M:0.32, Y:0.74, K:0. Its decimal value is 16756290.
What Colors Make Yellow Orange?
As the name suggests, yellow orange is made by mixing yellow with orange. Simple, right? Yet, there are other ways to get your favorite shade of yellow orange. Try mixing Cadmium Red with Cadmium Yellow or Cadmium Lemon for a bright, saturated version. You can even mute yellow orange by adding the complementary color blue. Try Ultramarine Blue or Cobalt Blue for a muted shade or Cadmium Yellow for a brighter hue.
What Does the Color Yellow Orange Represent?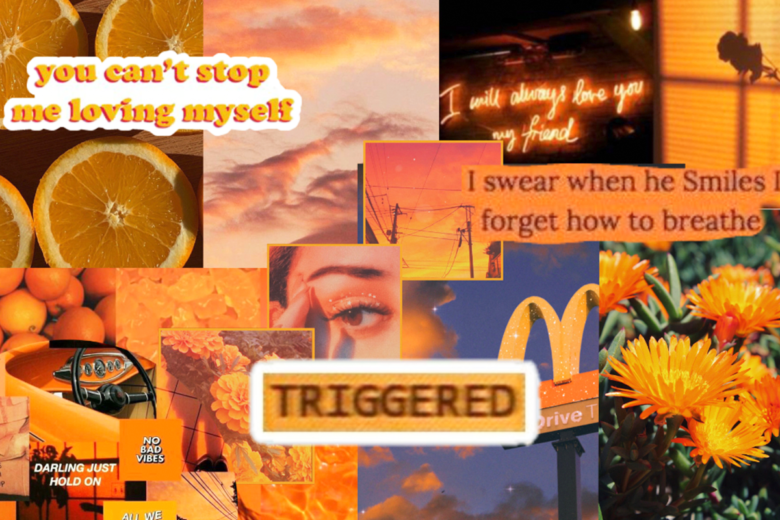 As a blend of orange and yellow, it's a color associated with positive feelings. Orange is described as evoking feelings of joy, warmth, vitality, and enthusiasm. Yellow elicits happiness, energy, and optimism.
It's only natural then that yellow orange gives off a fresh, summery feel. As a citrus color, yellow orange is associated with fresh fruit, health and promotes a sense of general wellness. It's also reminiscent of autumn leaves, Thanksgiving pumpkins, and Halloween, when combined with black.
As a color it conjures up feelings of heat and fire and offers emotional help in times of grief and disappointment. Because it's a combination of orange and yellow, it uplifts spirits, awakens confidence, and creates a positive outlook and enthusiasm for life.
Yellow Orange Color Palette Ideas
Here are some useful color palette ideas to inspire your designs.
Tangerine Fields and Marmalade Skies
River Blue (#38afcd), Palm Leaf (#5F9C3F), Bud Green (#7BB662), Marmalade (#C16512), Yellow orange (#ffae42), Banana Yellow (#FFE134) and Lemon Yellow (#FFF347).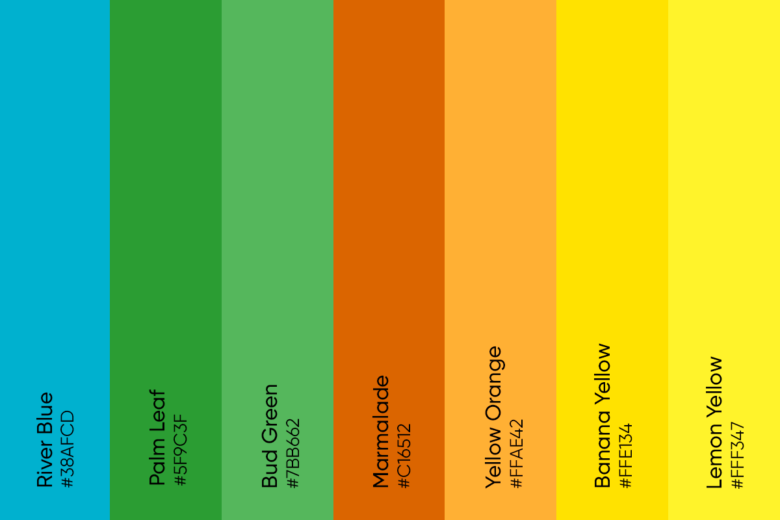 Ancient Egyptian
Yellow orange color (#ffae42), Lotus Norfolk Yellow (#dd4f00), Egyptian Red (#983f4a), Brown Sugar (#B0744A), UCLA Gold (#FFB301) and Egyptian Blue (#1135A5).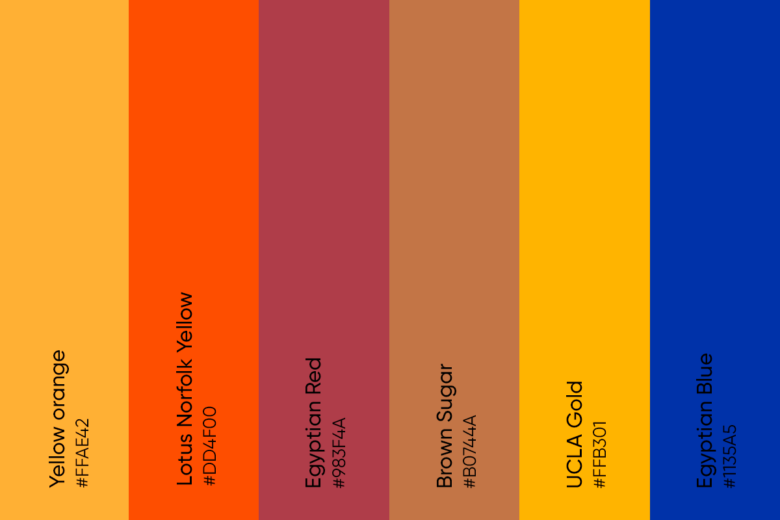 Sandy Beach Sunset
Ruddy Brown (#C36721), yellow orange color (#ffae42), Sandstorm (#F3D643), Sunglow (#ffcc33), Catalina Blue (#073376), Sea Blue (#046E94), and Light Sea Green (#29B2A0).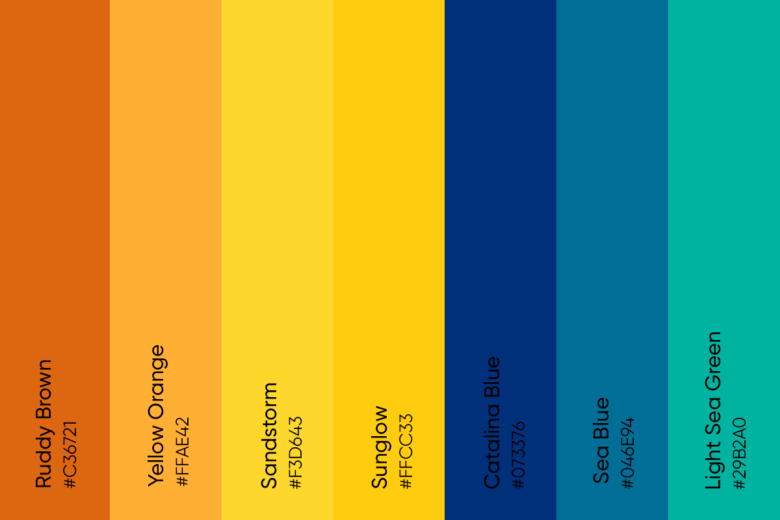 The Girl with the Flaxen Hair
Yellow Orange, Flax (#E7D889), Goldenrod (#D3A923), White (#FFFFFF), Coral Reef (#FD7C6E), and Lapis Lazuli (#2F62A2).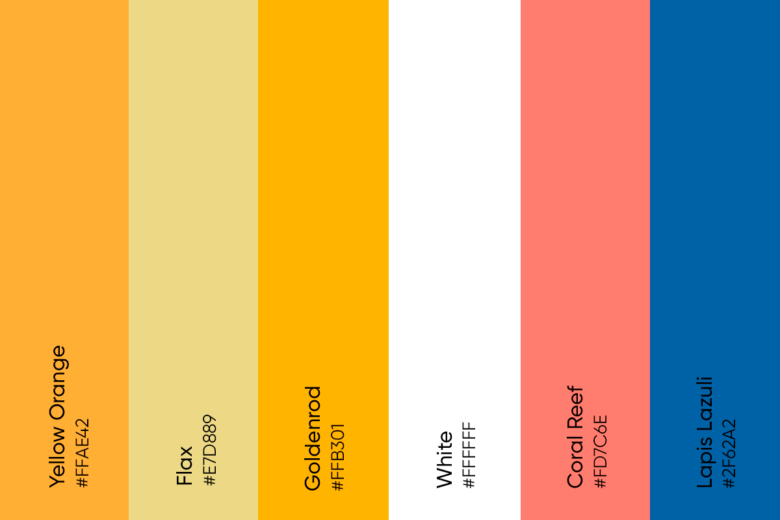 Autumn Leaves
Yellow Orange, Carmine (#930717), Ruby Red (#90171F), Goldenrod (#D3A923), Pumpkin (#F87D18), Citron (#9FAA13), Avocado (#5A7C00) and Cologne Earth Brown (#673C24).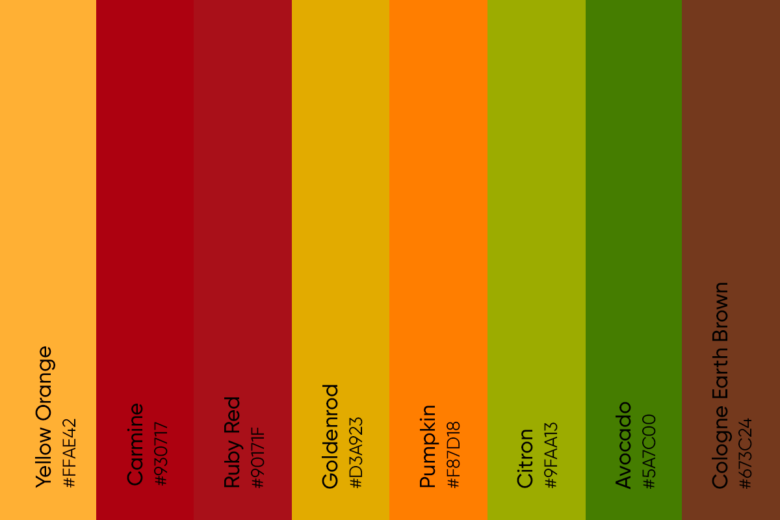 Yellow-Orange Floral
Yellow orange, Dandelion (#ecd330), Coral (#F37F58), Floral White (#FFFCEF), Tea Green (#D2EBCD), Midnight Green (#155263), Rhythm (#70739E), Gainsboro (#D6E4E5), B'dazzled Blue (#27598E), and Mountbatten Pink (#97709D).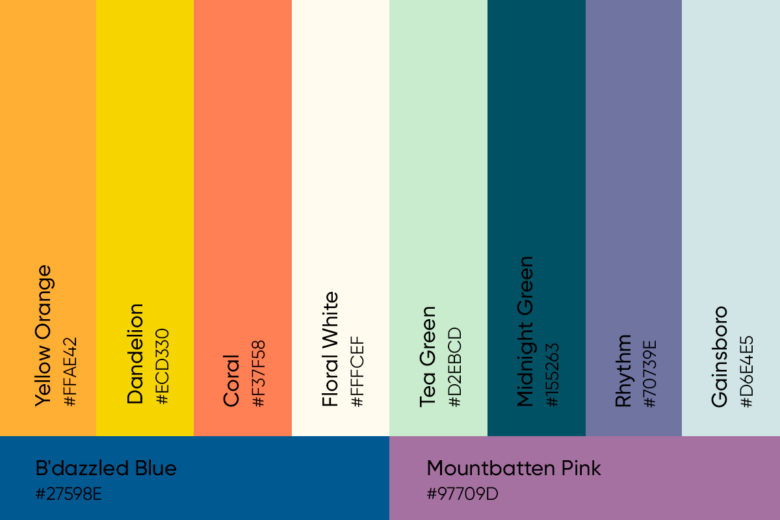 Rhythm of the Night
Yellow orange, Rich Black (#010B12), Navy Blue (#000082), Cetacean Blue (#010F42), Yale Blue (#0F4D91), Naples Yellow (#FADA5F), Metallic gold (#D4AF37), Light Silver (#D4D5D9), and Platinum (#E2EBE3).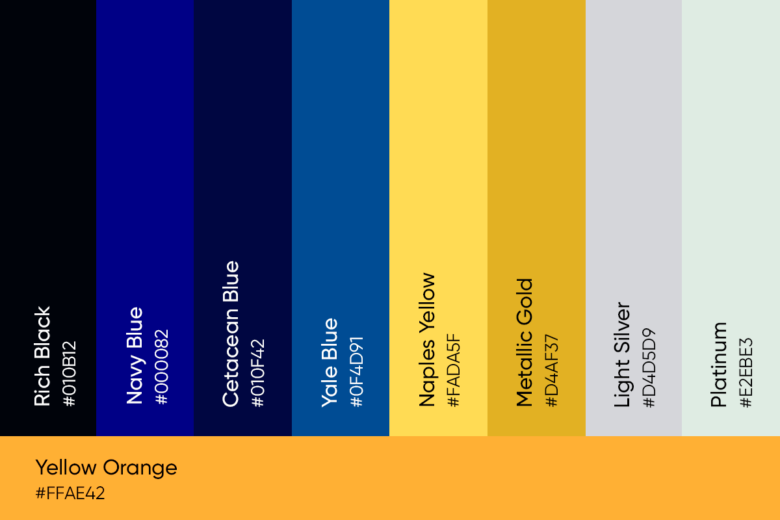 Create Fantastic Photos Using this Color
Armed with all you need to know about yellow orange, it's time to start creating designs using Picsart. Ready to dive in? Read on for some ideas on how to incorporate this sunny hue into your designs.
On the Web
1. Open the Picsart web editor and click on New Project to get started.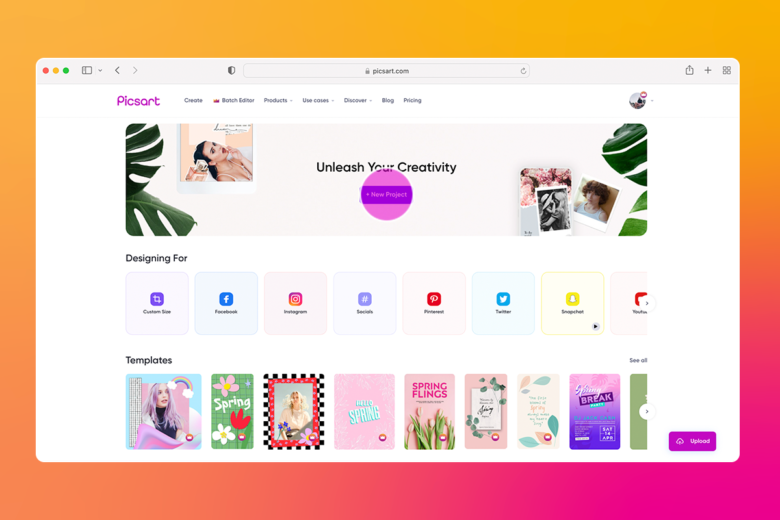 2. From the left-hand panel, choose the Layout tool and click on the Instagram Story option. Don't worry if you're designing for another platform or purpose, this is just for reference by example.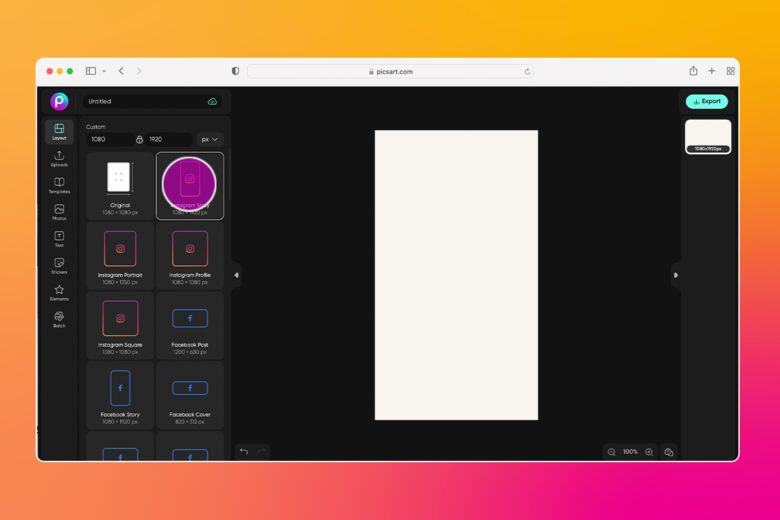 3. Now it's time to fill your canvas. Click on Background section above and in the left-hand panel input the HEX code for yellow orange.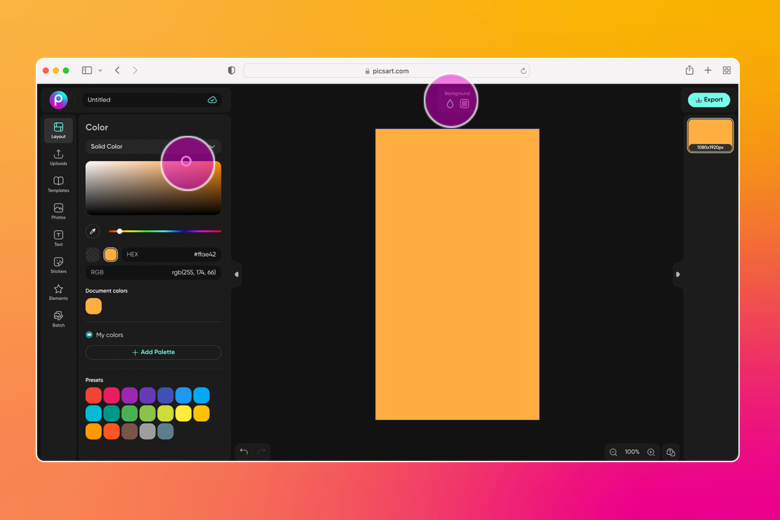 4. Add a themed sticker to your canvas by clicking on the Stickers tool, inputting your search and selecting the one you like best.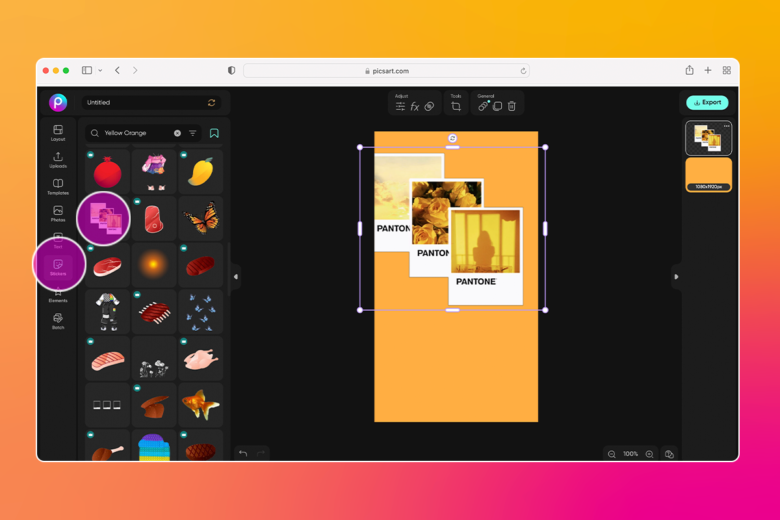 5. Likewise with copy. Click on the Text tool, choose your font or text style and type in a message.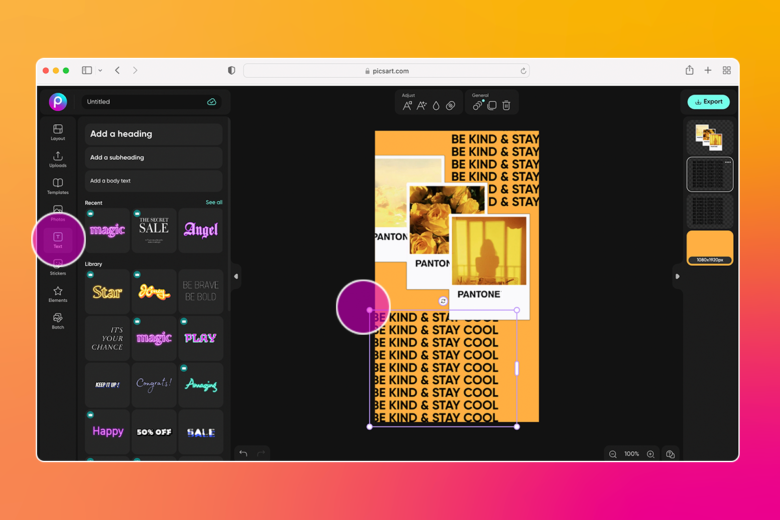 6. You can make all kinds of extra edits and tweak the design as much or as little as you like, but once you're happy with your work click on the Export button and download the finished file.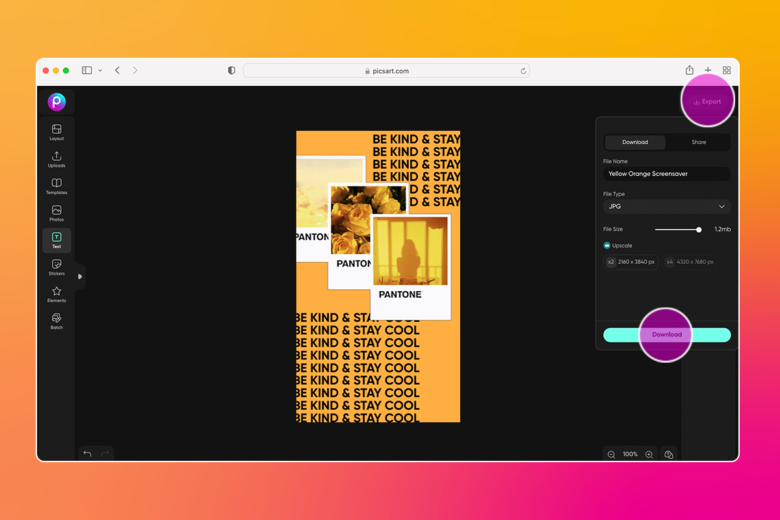 On the App
1. Open the Picsart app and tap on the plus sign (+) at the bottom of the screen to start your design.
2. Tap on Drawings, and then Create New.
3. With a blank canvas set up and ready to go, tap on the Color tool.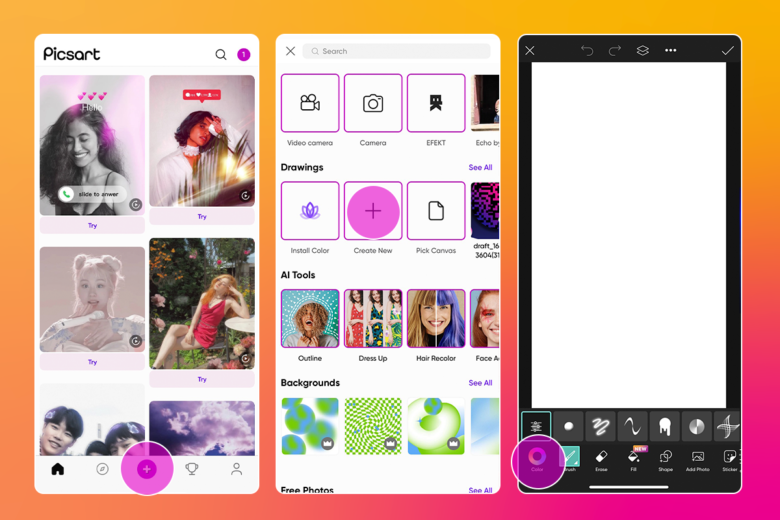 4. Set your background as yellow orange using the color wheel and tap on the checkmark in the top right-hand corner.
5. On the bottom of your screen tap on Sticker.
6. Search for your theme (in this case yellow orange') and browse the collection of stickers.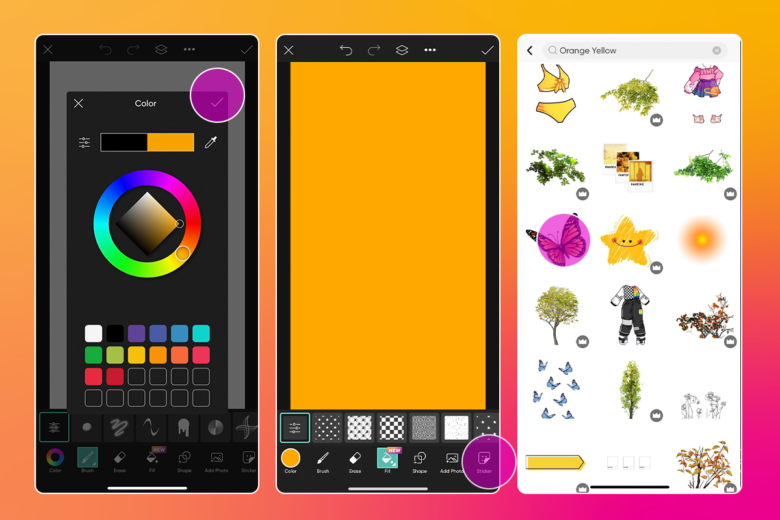 7. Using the same method as applying a sticker, you can add images, text, effects, filters, and so much more. Just experiment and explore the Picsart creative tools until you find the finish you were looking for.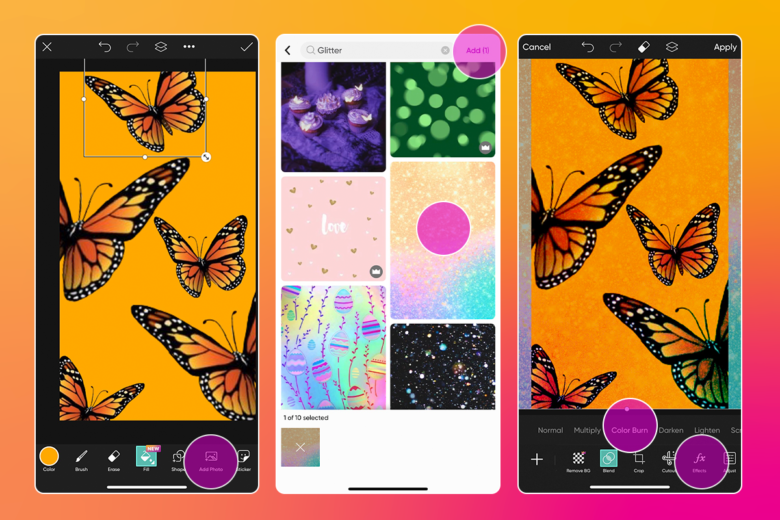 8. When you're finished editing, confirm your selections by tapping on the Next button to save or post your work to the wider Picsart creative community.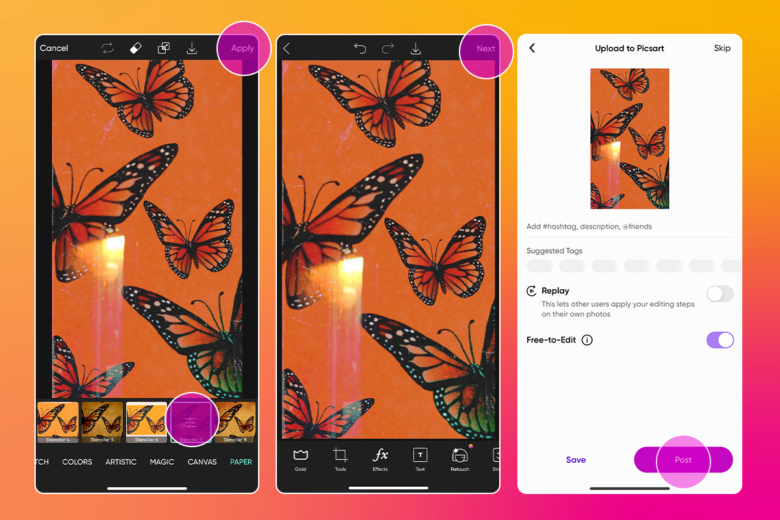 Picsart is a full ecosystem of free-to-use content, powerful tools, and creator inspiration. With a billion downloads and more than 150 million monthly active creators, Picsart is the world's largest creative platform. Picsart has collaborated with major artists and brands like BLACKPINK, Taylor Swift, the Jonas Brothers, Lizzo, Ariana Grande, Jennifer Lopez, One Direction, Sanrio: Hello Kitty, Warner Bros. Entertainment, iHeartMedia, Condé Nast, and more. Download the app or start editing on web today to enhance your photos and videos with thousands of quick and easy editing tools, trendy filters, fun stickers, and brilliant backgrounds. Unleash your creativity and upgrade to Gold for premium perks!