Creating an imaginary world takes a huge imagination — and Niel (@niel86) definitely has it in bounds. His profile is filled with fantasy-like edits that will transport you to another realm, including this cloudscape edit, featuring a man walking down a pier toward the light with contrasting dark clouds high above.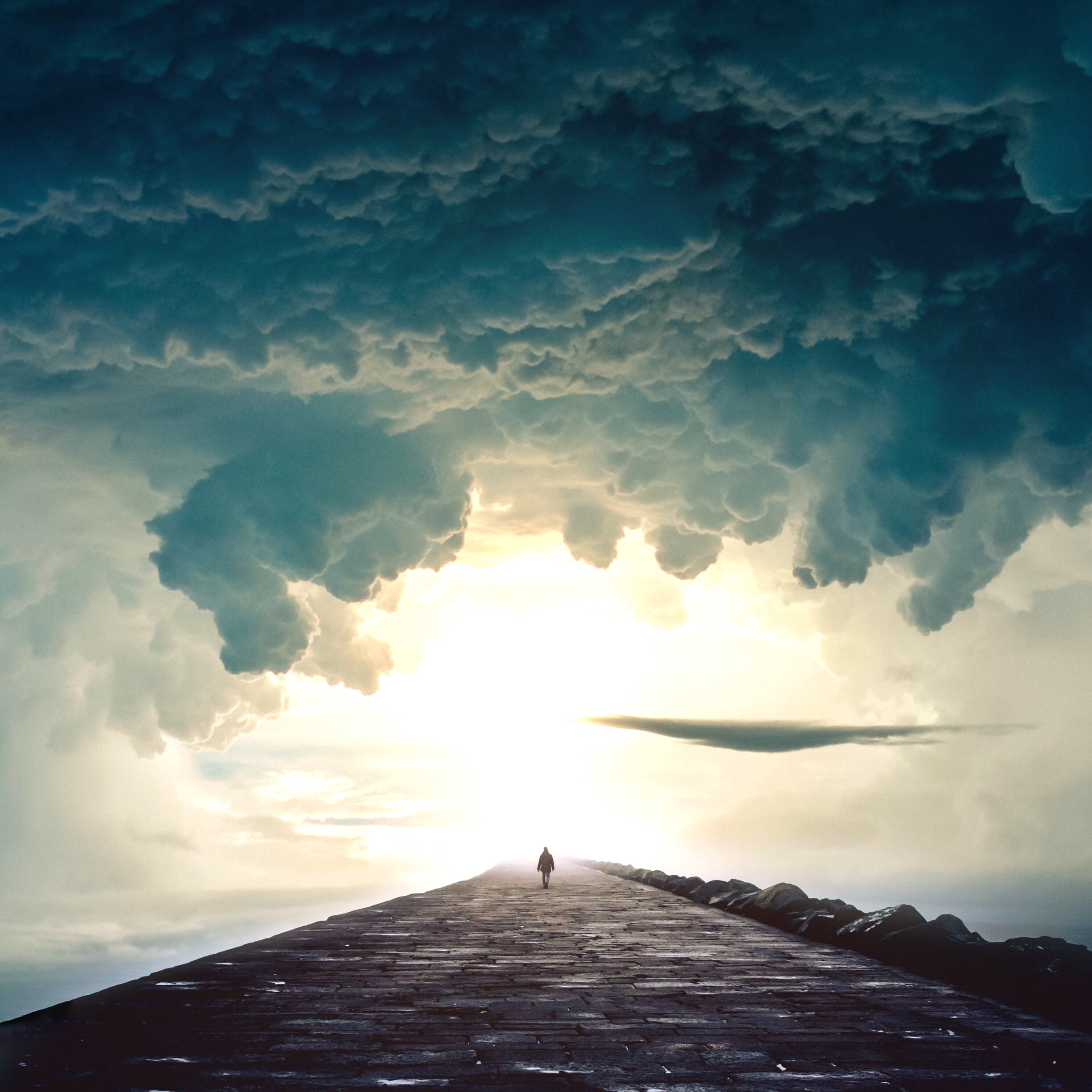 via PicsArt
So what is it about surreal edits that speaks to Niel so much? "I love the way I can create my own world with one person always being part of the picture. I also try to project how everyone wishes for something, yet they drag themselves to do things completely opposite of it. My images speak to those secret wishes."
Niel credits PicsArt as his medium to be able to create his work. "When I got PicsArt, I got a chance to see a different creativity and how there were endless ways to experiment with photos." And he recommends you do the same: "With PicsArt there are endless ways to bring one's imagination to life." As for his favorite feature, he loves the Dispersion Tool, since it can cut an image in half and spread it in pixels.
Some of his favorite users are @bzein (for surreal art), @dasuniversum (for double exposures), @minthuyen (also for surreal art), and @anooshn (for levitation and photography).
His step-by-step tutorial is below, but first, here are some fun facts about Niel: He began painting at a young age and loves to use watercolors; he runs his family business; and he enjoys being in nature.
Download PicsArt photo editor and collage maker for iOS, Android, or Windows.

Open a blank white canvas in the photo editor. You can create one by tapping on the pink plus sign > Draw > Draw > Create New, and selecting a plain white background. Tap on the arrow in the top right corner and select "Edit Image" to open it in the photo editor.

Tap on the Add Photo icon and select the photo for the bottom half of your image. Enlarge it and place it on your canvas, then tap on "Apply."

Tap on the Add Photo icon again and select your clouds photo. Enlarge it and place it so it covers the whole canvas.

Tap on the eraser at the top of the screen, then tap on the eraser at the bottom of the screen to open the brush settings menu.

Select a large, soft brush and then start erasing the cloud photo on the bottom half of the canvas.

Tap on the check mark to confirm, then tap on "Apply."

Tap on the arrow in the top right corner to finish. Save your edit and share it on PicsArt with the hashtag #Cloudscape!
PicsArt photo editor, collage maker and sticker maker is a totally new kind of creative community, with over 100M+ monthly users. PicsArt has collaborated with brands like Dior and Jared Leto's band Thirty Seconds To Mars. Supermodels Izabel Goulart, Doutzen Kroes, and Natalia Vodianova have shared PicsArt remixes on their social media. Download the app to get in on the action!