First impressions are everything, especially when online! If you have a YouTube channel, you know that your main account page needs to be attention-grabbing so you can grow your following and rake in the views! But there are so many YouTube pages out there, so how can you differentiate yourself? One way to do this is with a cool YouTube banner.
Benefits of Having a Cool YouTube Banner
A YouTube banner is the large image that goes across the top of your channel page. Unlike YouTube thumbnails, which are for individual videos only, YouTube banners are larger and represent your entire account and top of your main account page. Cool YouTube banners not only grab the attention of people visiting your channel, but they also act as a way of signaling to them what to expect in your videos. The best YouTube banners show off your personality, what your channel is all about, and help establish account credibility. 
When it comes to YouTube banner ideas, you can have cool YouTube banners or cute YouTube banners, but the best YouTube banners are the ones that help signal to viewers exactly what your brand and channel are all about. That's why we've pulled together some of the best YouTube banner ideas and YouTube background templates to help inspire your channel's next and best-yet banner design!
What Should I Put on My YouTube Banner?
Before you start designing your YouTube banner, you should sketch out an outline of what you want on it. Remember, you have just a couple of seconds to grab the attention of people landing on your channel, so you want the visuals to be as impactful as possible! We've broken out below a few elements to consider from some of the best YouTube banners around.  
A Tagline or Slogan
Your YouTube banner is a great place to instantly get your brand's message and personality across. If you have a catchy tagline or slogan, you can easily incorporate it into your design in a fun and eye-catching way. Text doesn't have to be boring! Have fun playing with different branded fonts and color combinations to create a unique, one-of-a-kind text design. 
Consider something catchy and relevant to your user's mood when coming with your account like this coffee shop example. Before you know it, your tagline or slogan will be getting stuck in viewers' heads!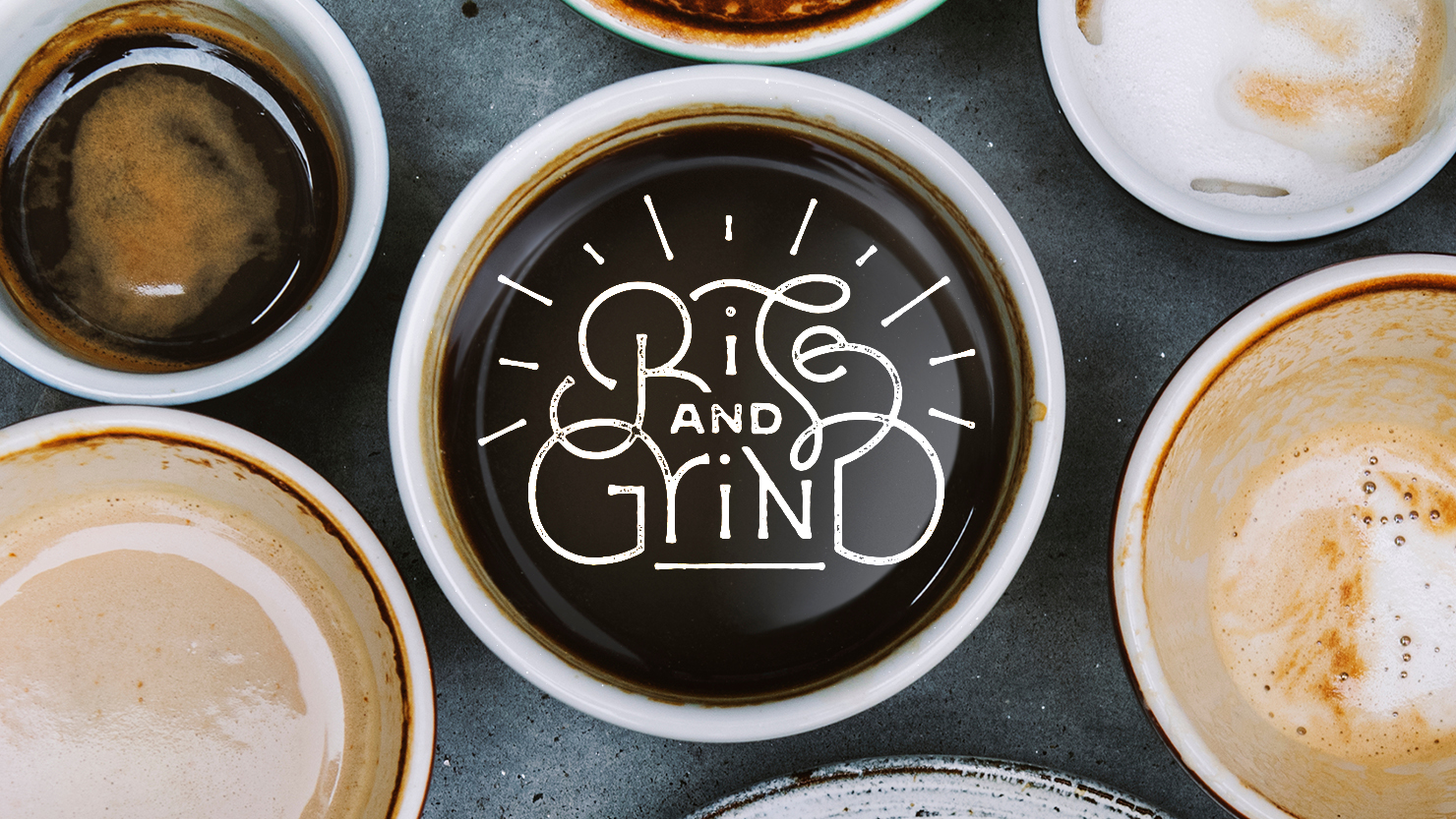 Give Updates
YouTube banners are a valuable piece of digital real estate. After all, they're the biggest piece of static imagery you have on your account! Take advantage of this by creating a YouTube banner using a template that you can easily update with news for your channel. For example, if you are a travel vlogger, you can easily signal to your viewers what your next series of videos will be about. Or if you are a baking vlogger, you can let your viewers know what your next collection of recipes and demos will be. Whatever the purpose of your channel, you can use your YouTube banner as a way to give updates without people having to go too deep into your channel for them. That way they'll know exactly what to expect from you and when keeping them excited and coming back for more!
Consider using a cool YouTube banner to not only show off your brand name but also to let your subscribers and new viewers know when they can expect new videos and what the latest videos will entail. Layer it all on top of a cool image and BOOM! You've turned a big blank banner need into an eye-catching and informative piece of social media real estate!
Get Creative With Shapes and Colors
People are less likely to subscribe to accounts with a boring YouTube banner! This is your time and space to get creative. Shapes, colors, and unique designs can be used to create a dynamic and engaging look. Not only do you want people to stop on your channel, but you want them to subscribe and return, too. So, take advantage of the tools that are right at your fingertips with PicsArt and have fun getting creative with geometric shapes and colors.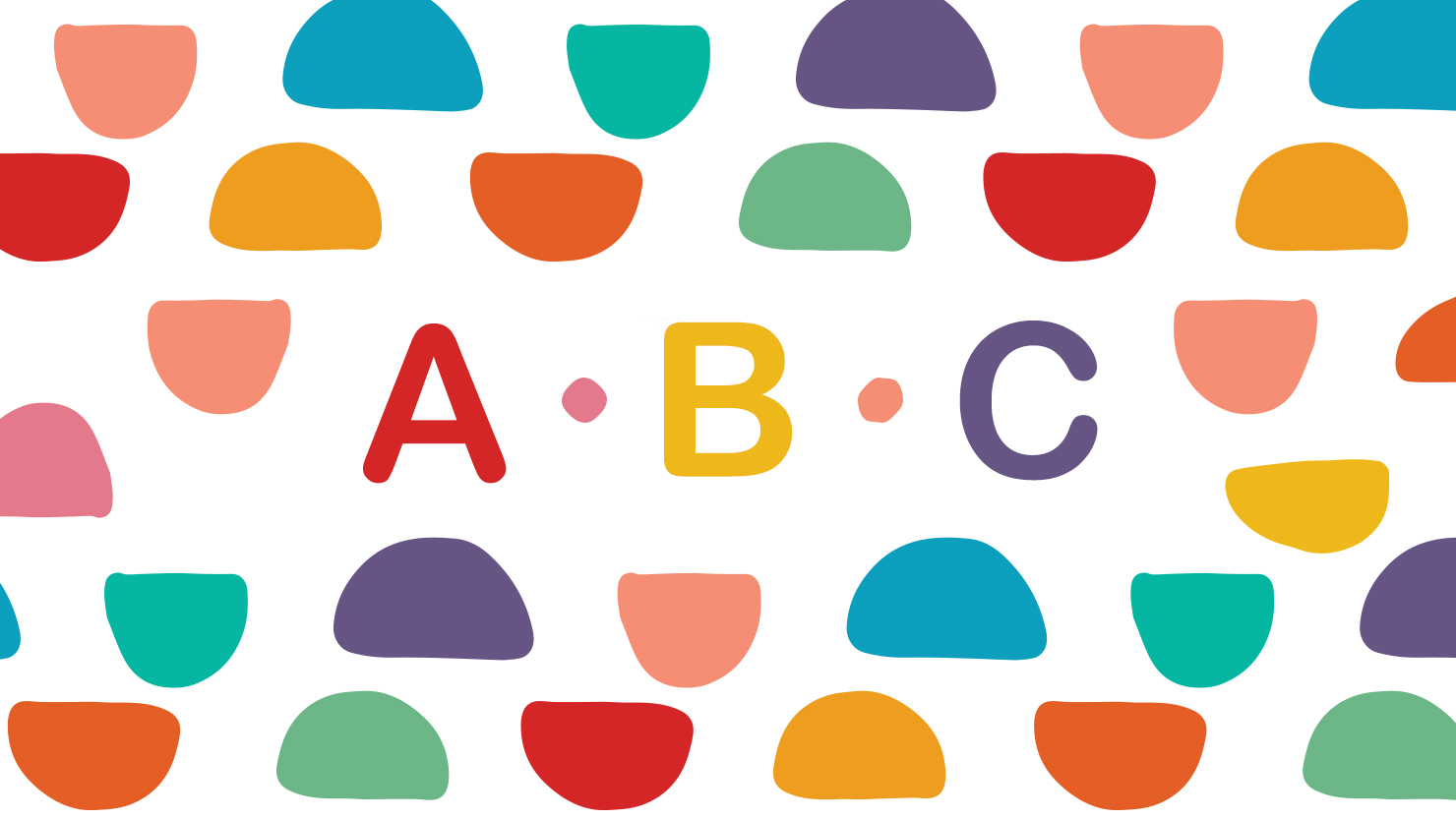 Have fun with shapes! Consider leveraging an eye-catching geometric pattern on your YouTube banner and make it stand with a fun color palette representative of your brand. Sometimes even the simplest of shapes can come across as playful and memorable. Play around with Prism masks to add a splash of rainbow color or create your own custom stickers to top it off! 
Add a Call-to-Action
What do you want your viewers to do when they get to your channel page? Consider adding a social media call-to-action (CTA) to your YouTube banner ideas, encouraging viewers to follow you on other social media platforms. You can also use CTAs to drive fans to your blog or website or to watch specific videos that can help them learn even more about your brand and page. You can even use the space to give people a friendly reminder to subscribe to your channel! 
Think about it – you invest so much time in creating unique content across platforms. You should be leveraging your YouTube banner to let new viewers know all about it! Text is not necessary for a YouTube banner CTA. You can just include social media icons! 
Consider using the space on your YouTube banner to let viewers know that you have streaming videos available on other services as well. In this example, you're using a call-to-action to drive traffic to a specific initiative.
On the PicsArt YouTube account, you'll find our banner leverages a few of the above ideas. Our brand slogan acts as a call-to-action for viewers to head to the app or online editing software to exercise their creative muscles. It encourages viewers to start editing, putting their own spin on the tutorials that they're watching on our YouTube account. You'll also notice the embedded social media icons which are direct call-to-actions for people to follow along on other channels.
Have Fun With Text Styles
Take your words to the next level with graphic art by making slight adjustments to complement your design, or by turning the words themselves into a work of art. Consider using the letters in their name as frames for images behind them that perfectly capture the mood of your brand. It's like a collage and ripped paper effect combined.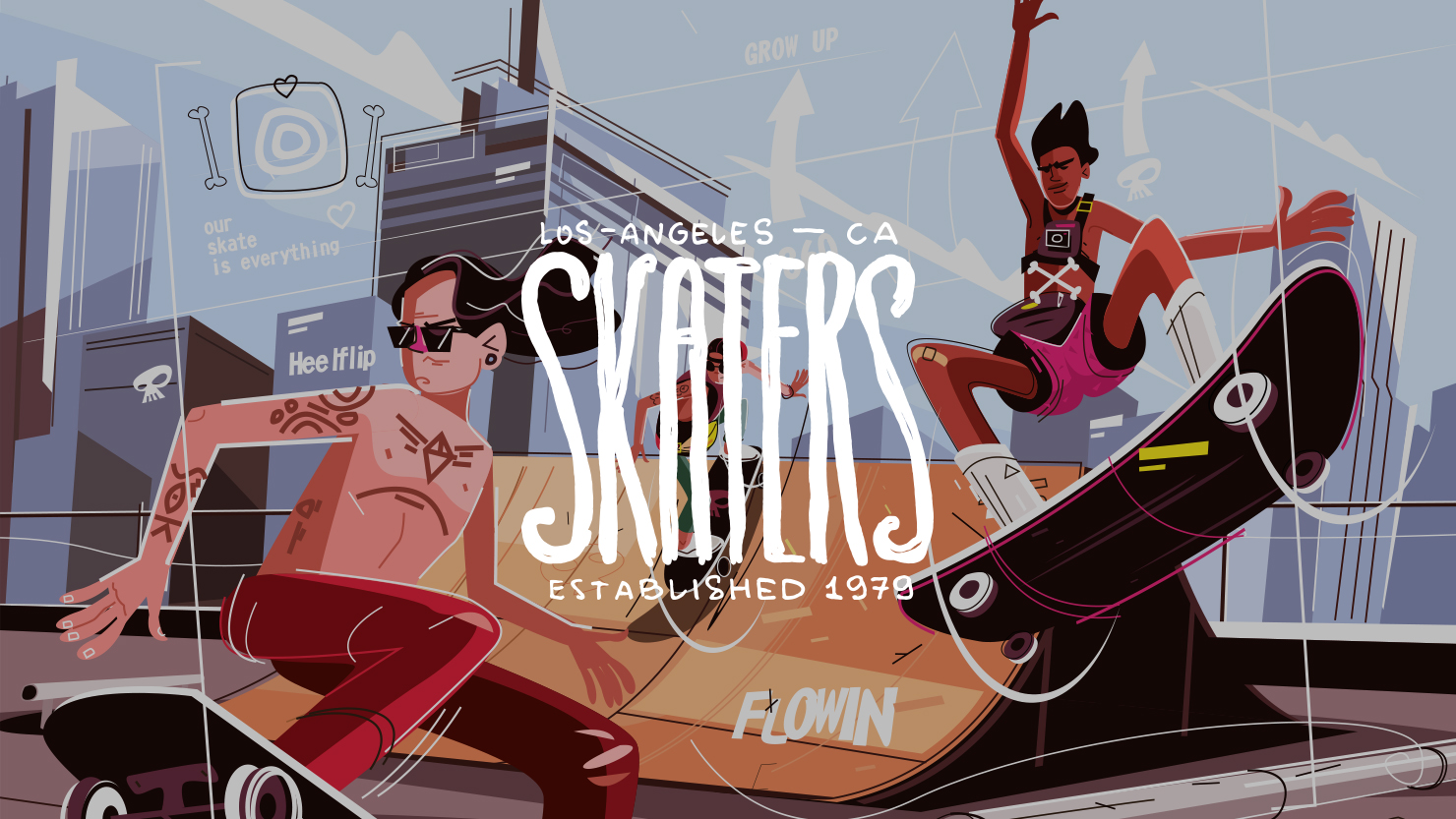 In this skateboard shop example, we use text in a way that makes it part of the overall design and contributes to the mood of the graphic. Rather than just writing the brand name, the name here contributes to establishing an overall brand and channel vibe. It makes for a cohesive YouTube banner for an account that viewers will be sure to remember.
How Do You Make a YouTube Channel Banner With PicsArt?
Now that you have all of the inspiration you need for creating an eye-catching, effective YouTube banner, it's time to get designing! Regardless of your design experience, with PicsArt's editing software you can easily make the best YouTube banner. We even have a YouTube background template that you can easily use to resize your banner in the right aspect ratio – all in one click! Here's the step-by-step guide on how to use PicsArt's YouTube Banner Maker to help your page stand out when editing online:
Step 1)  Open the PicsArt Editor online. Scroll across the template preset sizes and select the YouTube Cover option to get started.
Step 2) In the left panel menu, play around with template themes, stickers, fonts, effects, and shapes. You can adjust the colors and opacity of the background by selecting between the editing layers on the right panel. 
Pro tip: to customize your banner with an image, click Photos from the menu on the far left. Choose from a free-to-use image from the PicsArt library, or upload your own. If you already have a banner and you just need to resize it for YouTube, this is the place to do it!
Step 3) When you are happy with the look and feel of your YouTube banner, click Download in the upper right corner to save to your desktop and upload to your YouTube channel. You can also click Share to share it with the PicsArt community and inspire other PicsArtists!
Save your YouTube channel banner on your PicsArt account so you can have it readily available for easy updates and edits in the future. If you choose to announce new videos and change your CTA, this saved file will be incredibly useful to you! You can customize it and switch up the look, content, and colors to your liking until you get the perfect YouTube banner. 
You're going to have an incredible YouTube banner for your channel in no time. If you are still looking for more inspiration, check out our other favorite YouTube banner templates below.
More YouTube Banner Ideas
Fashion YouTube Channel Banner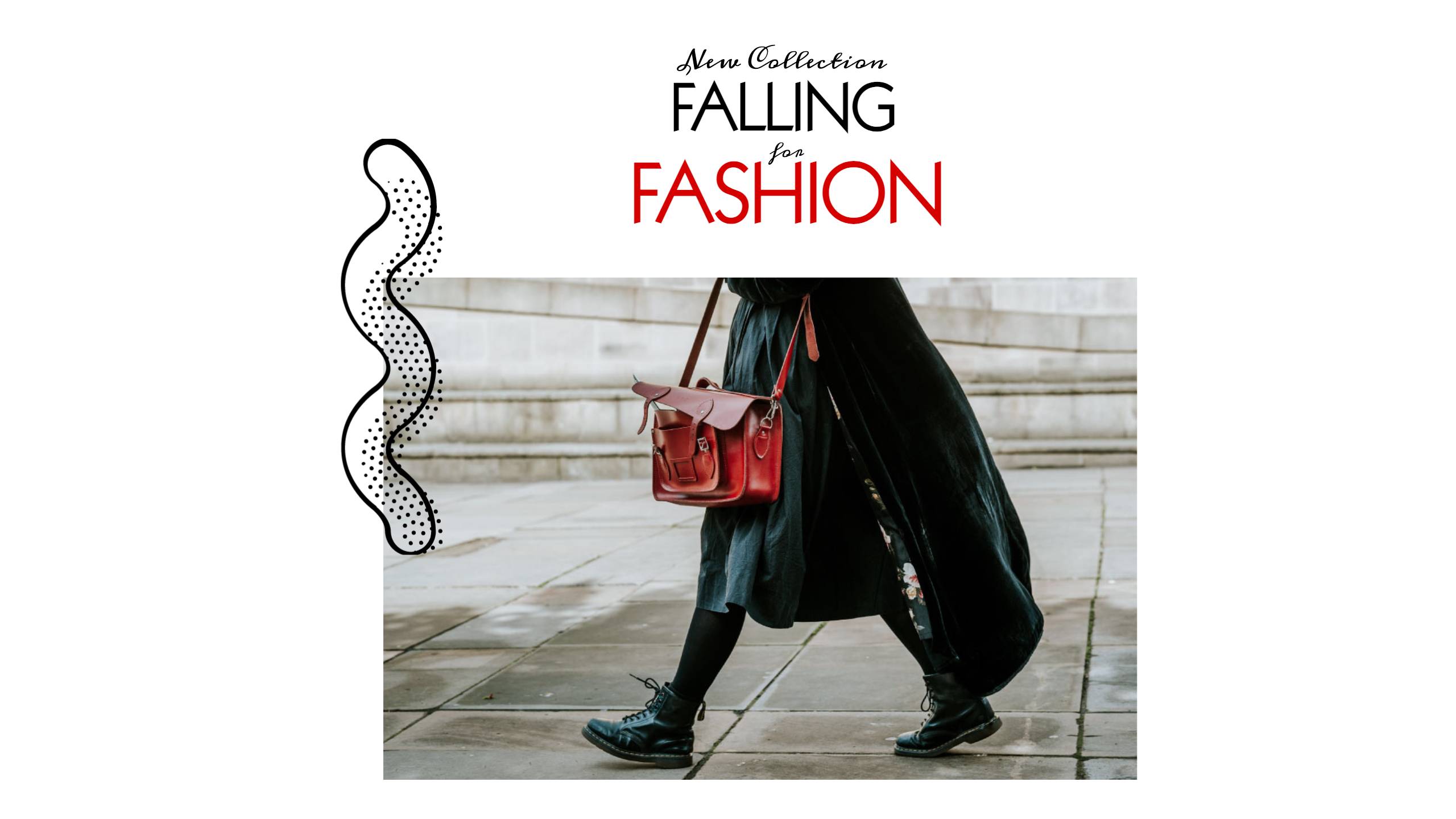 This YouTube banner is perfect for a stylish, fashion-forward channel. Customize it with your own images and text to create a unique look. Just make sure to click on the Fit tool on the left panel and size it for YouTube before downloading! 
Editorial YouTube Banner
Simple yet impactful, this template takes notes from magazine cover styles to create a sleek look for your YouTube channel.
Modern Art YouTube Banner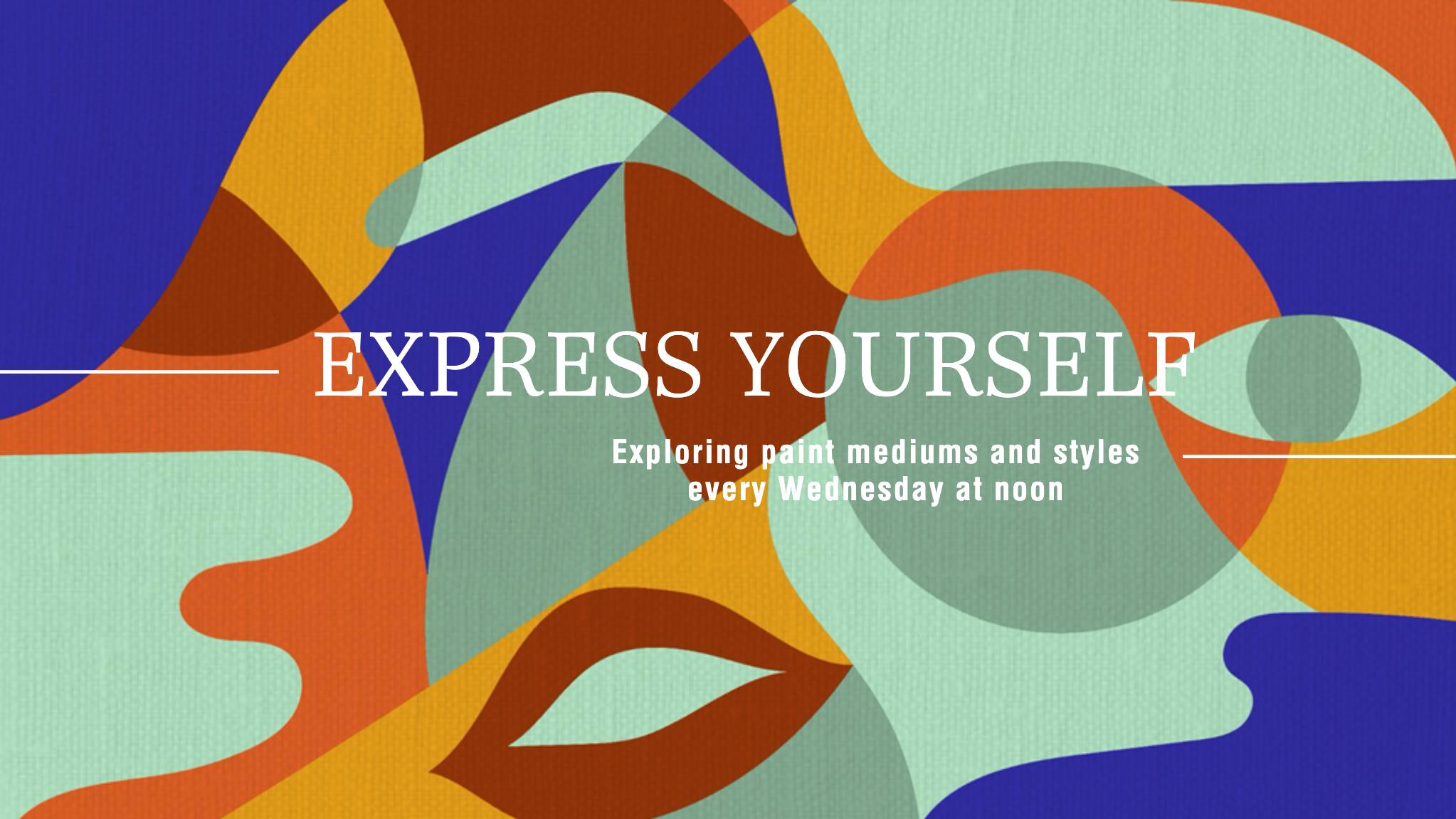 Is your channel modern yet artistic? Give a modern design with clean, neutral-colored lines and geometric shapes a try! You can even use the Sticker Maker to create your own model cutout.
Simple YouTube Banners
Simple templates can still stand out in a sea of other YouTube banners thanks to the variety of fonts used in the text. Switch up the fonts and colors to add a dynamic touch without taking away from your image.
Travel YouTube Banners (PicsArt)
A travel Youtube banner should signal to viewers that your channel is the online destination for a virtual escape. Use a pre-sized template then incorporate eye-catching photography with bold, clean text signifying the journey ahead.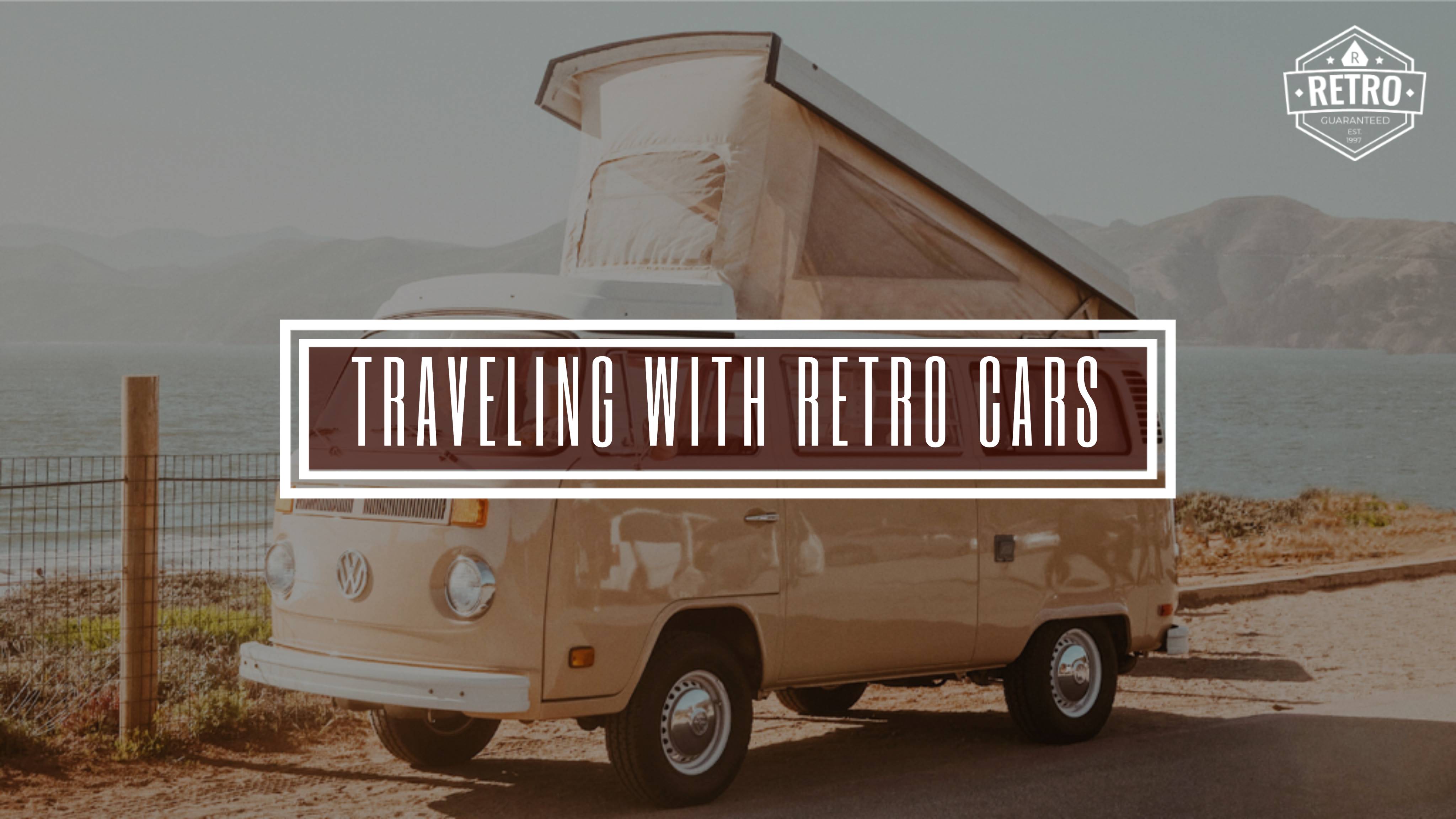 Retro YouTube Banners
If you're ready to break away from the modern mold, have some fun with retro YouTube banner templates! If you are in need of cool throwback graphics, search PicsArt for #FreeToEdit images and stickers to start creating with. Don't forget to include retro filters for that throwback vibe your viewers crave!
Artistic YouTube Banners (PicsArt)
Doodles, lines, and variety in shape and fonts create a fun, artistic looking YouTube banner.
Magazine Layout YouTube Banners (PicsArt)
Viewers won't want to figuratively flip the page when they stumble upon a YouTube banner that uses this magazine-style template. Consider weaving in a variety of shapes, pops of color, magazine style fonts, and an eye-catching headline that's front and center..
Minimalist YouTube Banners (PicsArt)
Minimalism is all the rage now! Ask yourself how much you really need and what you truly need to convey on your banner. Then create it! A minimalist YouTube banner is great for when the background image is strong enough to speak to your channel's content on its own.
Cooking YouTube Banners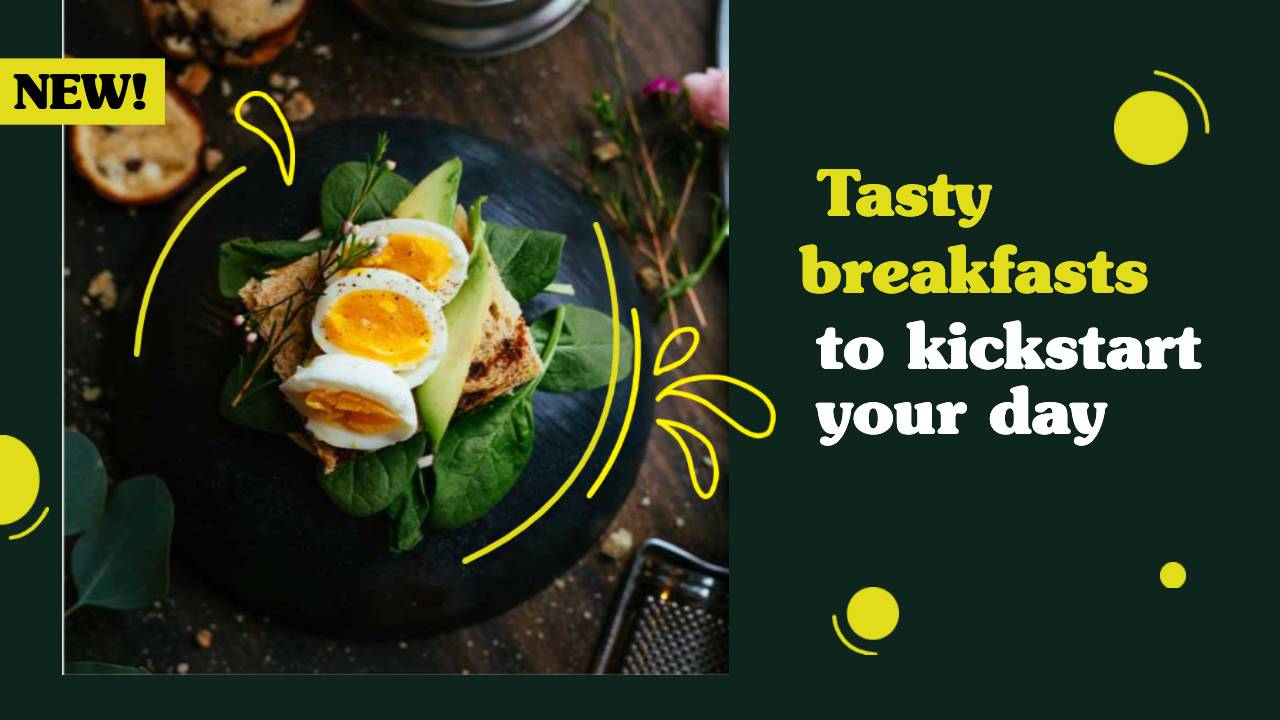 Do you have a food blog and want to make a YouTube channel showing videos of your newest recipes? Don't forget to include strong food photography in your YouTube cover or some spicy text that mouth-wateringly good!
Corporate YouTube Banners 
When creating a YouTube banner for your company, don't forget to include your business' name, colors, or brand logo on the banner. Keeping it front and center will help establish credibility in your brand and authenticity in your channel. Don't forget that this should reflect a level of professionalism that viewers can expect from your brand.
Photography YouTube Banners
If your channel is all about photography, use a simple YouTube banner template that lets your photos speak for themselves!
Gaming YouTube Banners
Calling all gamers! A catchy YouTube banner template for you! Pull screenshots from your favorite games to let viewers know what kind of content they can expect to find on your channel.
Fitness YouTube Banners
Get ready to flex your creative skills! Include photos from your fitness classes in your YouTube banner! After all, viewers have come to your channel for your workout! Don't be afraid to give them a glimpse into what kind of workout they can expect.
We can't wait to see what YouTube banners you design! 
PicsArt photo and video editor, collage and sticker maker is the world's largest creative platform with more than 100 million monthly active users and influencers. PicsArt has collaborated with several brands and artists, including Disney, MTV, Dior, DJ Snake, Gwen Stefani, Maroon 5, 30 Seconds to Mars and more. Step-up your photo editing with thousands of tools, edits, backgrounds, stickers and filters. Awesome starts here! Download the app today, and upgrade to PicsArt Gold to unleash your creativity!