April showers bring… a million May flower photos. And we love macro shots of raindrops on roses as much as the next person, but this season, we want to take a slightly different approach to flower photography.
We've searched high and low in the app and picked out some of our favorite photo editing techniques inspired by our very own community members, so if you're looking for some tips for flower photos that are anything but ordinary, read on to see what's been inspiring us lately.
1) Do Something Unexpected
Let's start with a little non-traditional inspiration. For this edit, Anton Square (@antonsquare) used the Floating Flowers package to create a surreal storm of rose petals. The finishing touch? A bit of the Zoom Blur Effect for an enhanced sense of motion. Brilliant.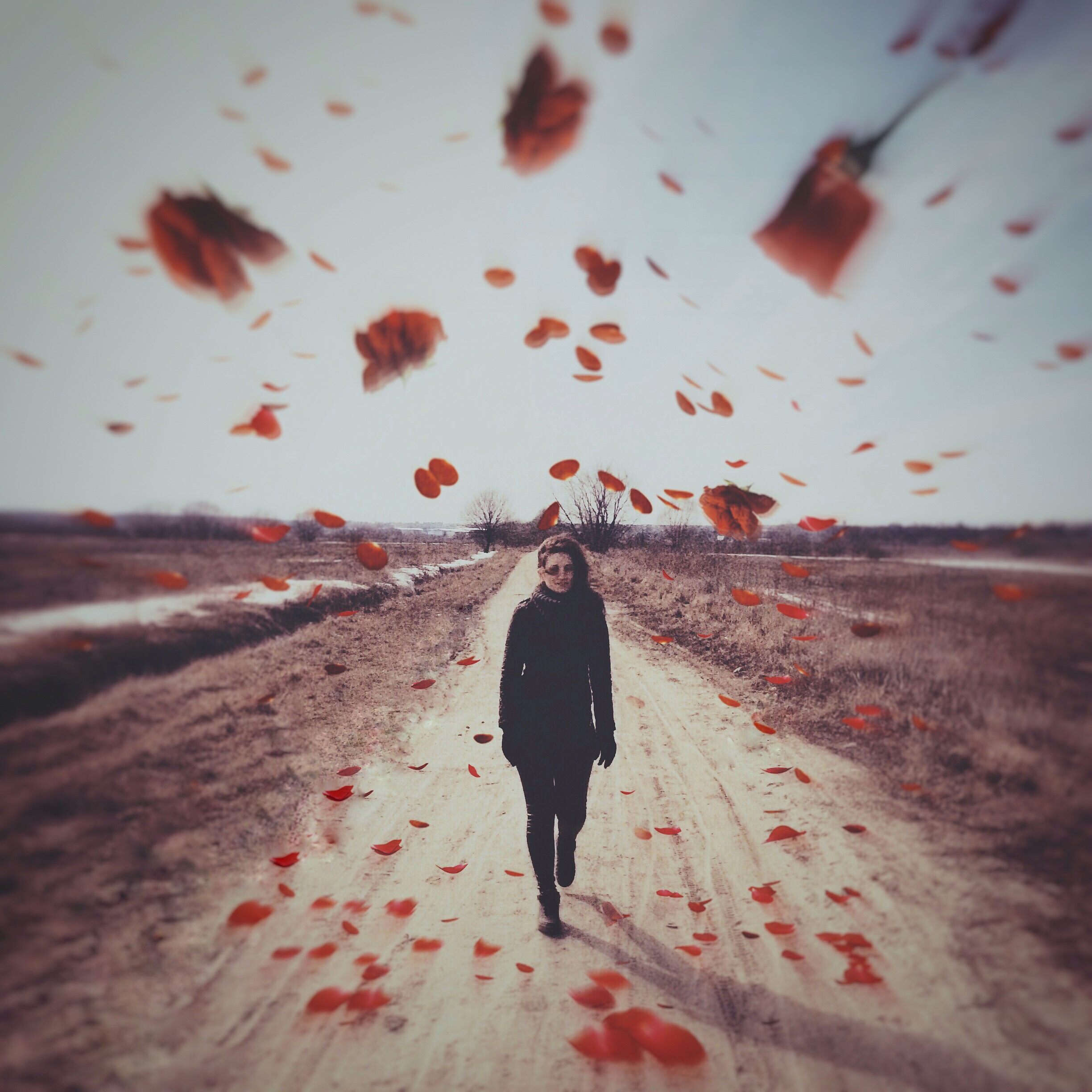 2) Get Your Proportions Wrong
You can create some pretty whimsical landscapes simply by playing with the proportions of added photos or Clipart. Try using Clipart or the Add Photo Tool to create a forest of towering flowers.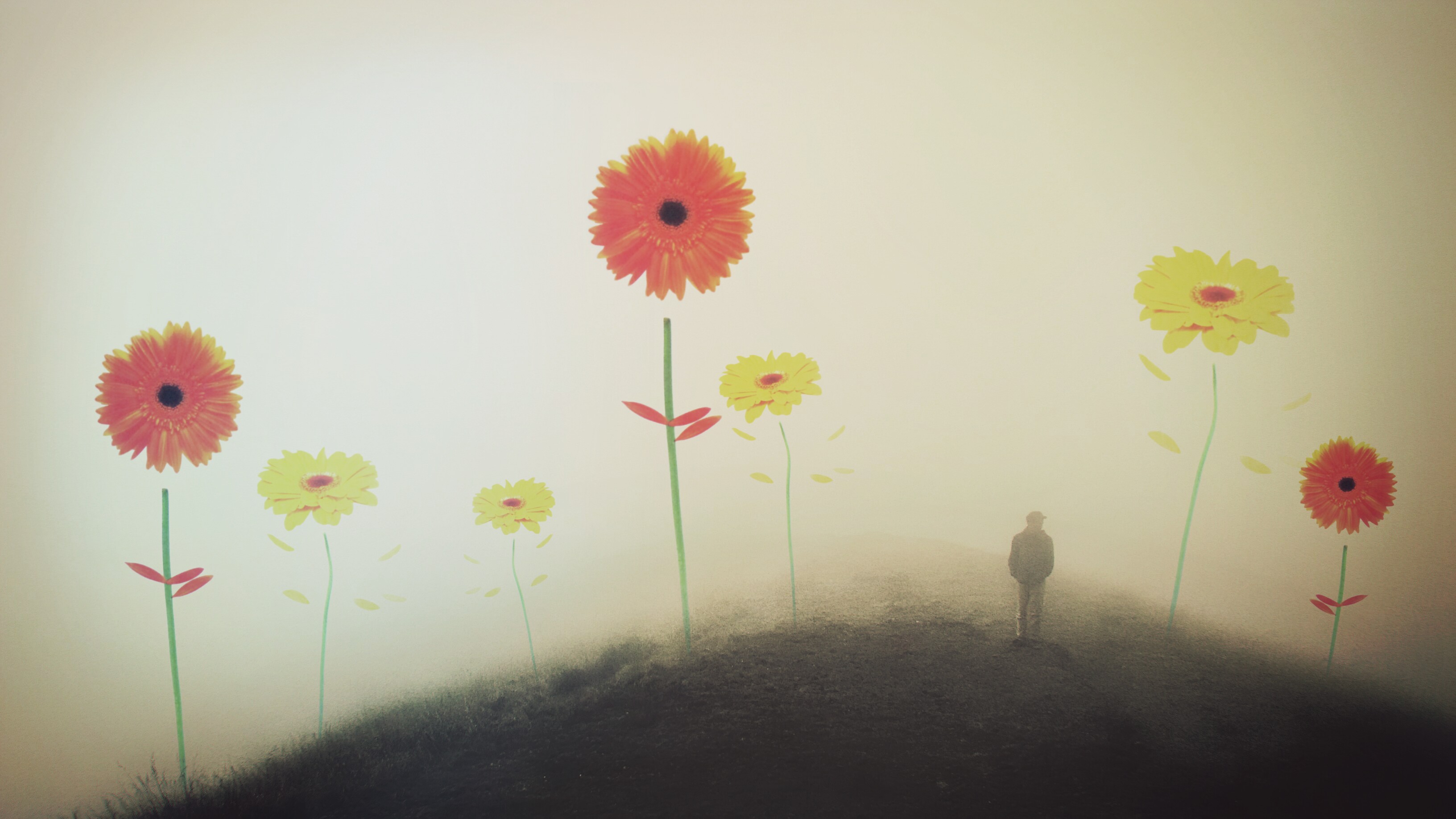 Pro tip: Here's a super simple trick for overlaying images: take a shot of a flower against a white background (we nabbed this one from @smalld1171) and save it to your device. Open a landscape photo (the @freetoedit account has tons of cool ones for you to play with) and use the Add Photo Tool to overlay your flower photo — but before you confirm, select the Darken blending mode. Your white background will completely disappear and the flower will blend seamlessly into your shot! Voilà. No tedious erasing necessary.
3) Keep It Simple — Ridiculously Simple
A great edit will make you say, "why didn't I think of that?!" And sometimes, the best thing to do is to keep it simple. When we saw this image on @freetoedit, we knew exactly what to do with it. A little bit of Clipart and the soft tones of the Vintage Ivory Effect, and that's it — almost too easy.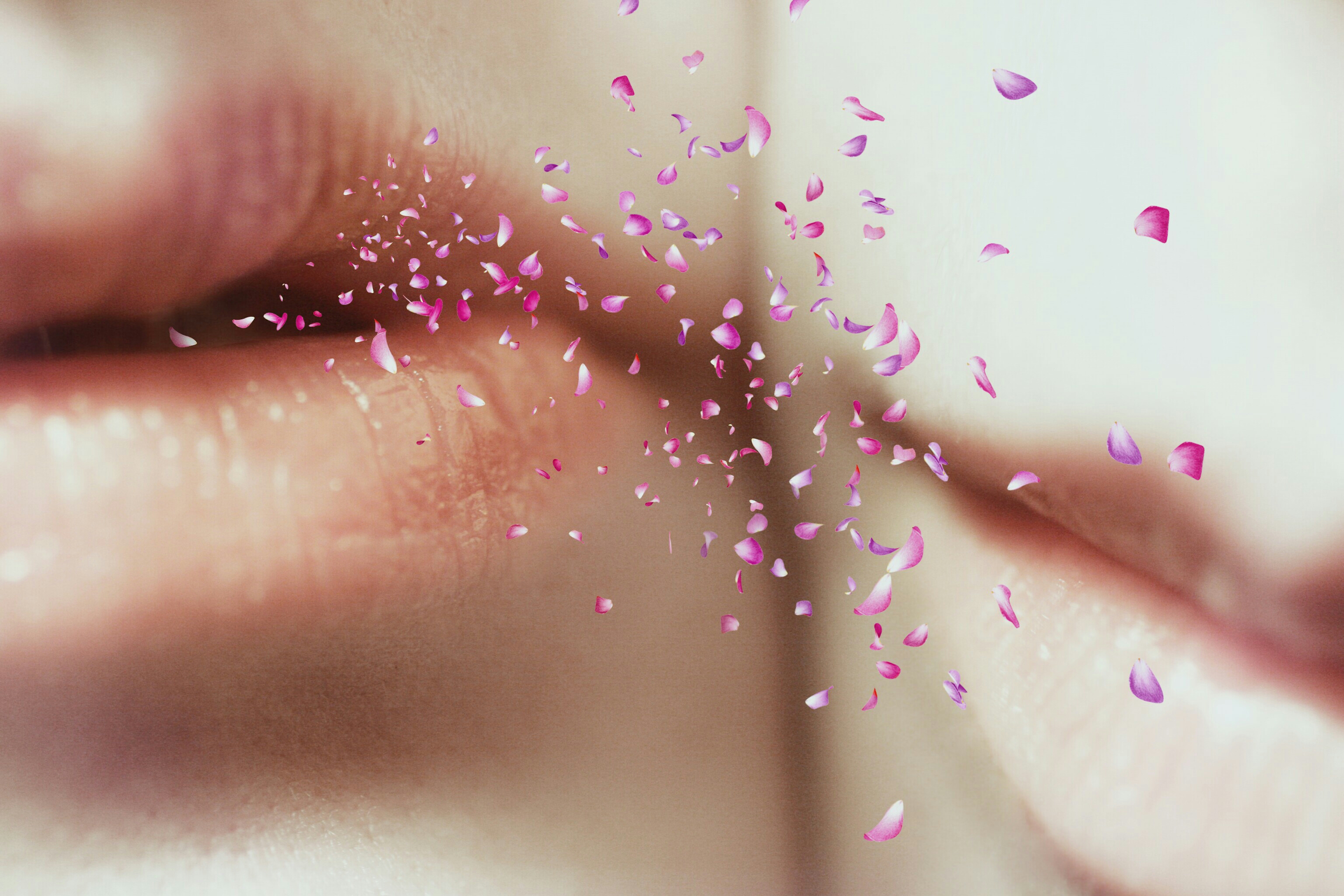 Pro tip: When you're applying Clipart, you can always erase parts of it to make it blend into your image. For this edit we erased a few stray petals around the lips on the left to make it really look they were coming out of the mouth.
4) Remix Your Flower Fields
A field of flowers can be the perfect backdrop for a dramatic landscape. To create this edit, we grabbed a couple of #FreeToEdit images and used the Add Photo Tool to combine them. The original cloud photo is actually taken from a plane above the clouds — we flipped it upside down when we were adding it.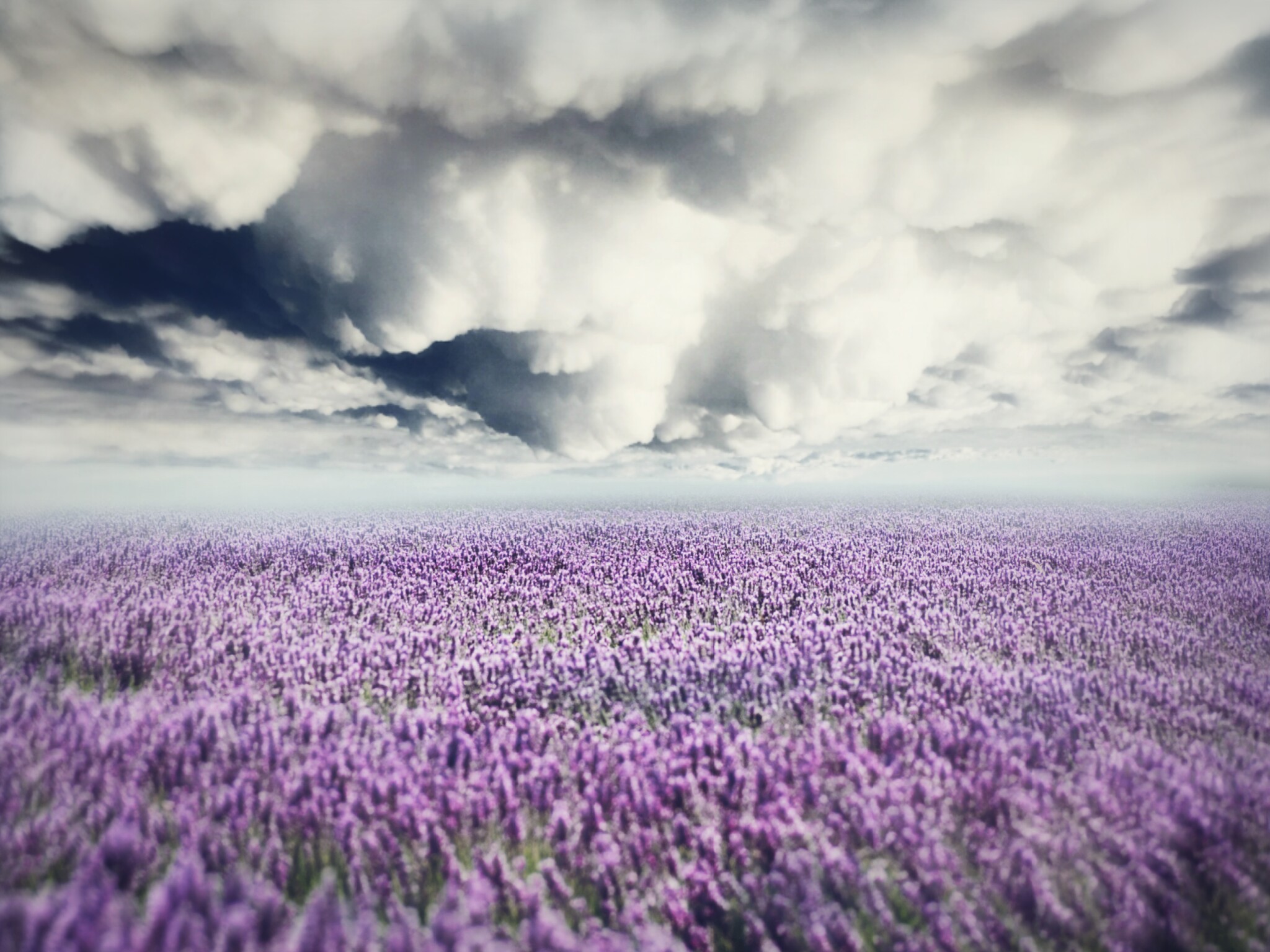 Pro tip: Images with a centered horizon like this run the risk of appearing flat (we totally disregarded the rule of thirds, after all), so we added a little bit of drama with the Zoom Blur Effect to draw attention toward the center of the frame. Much better.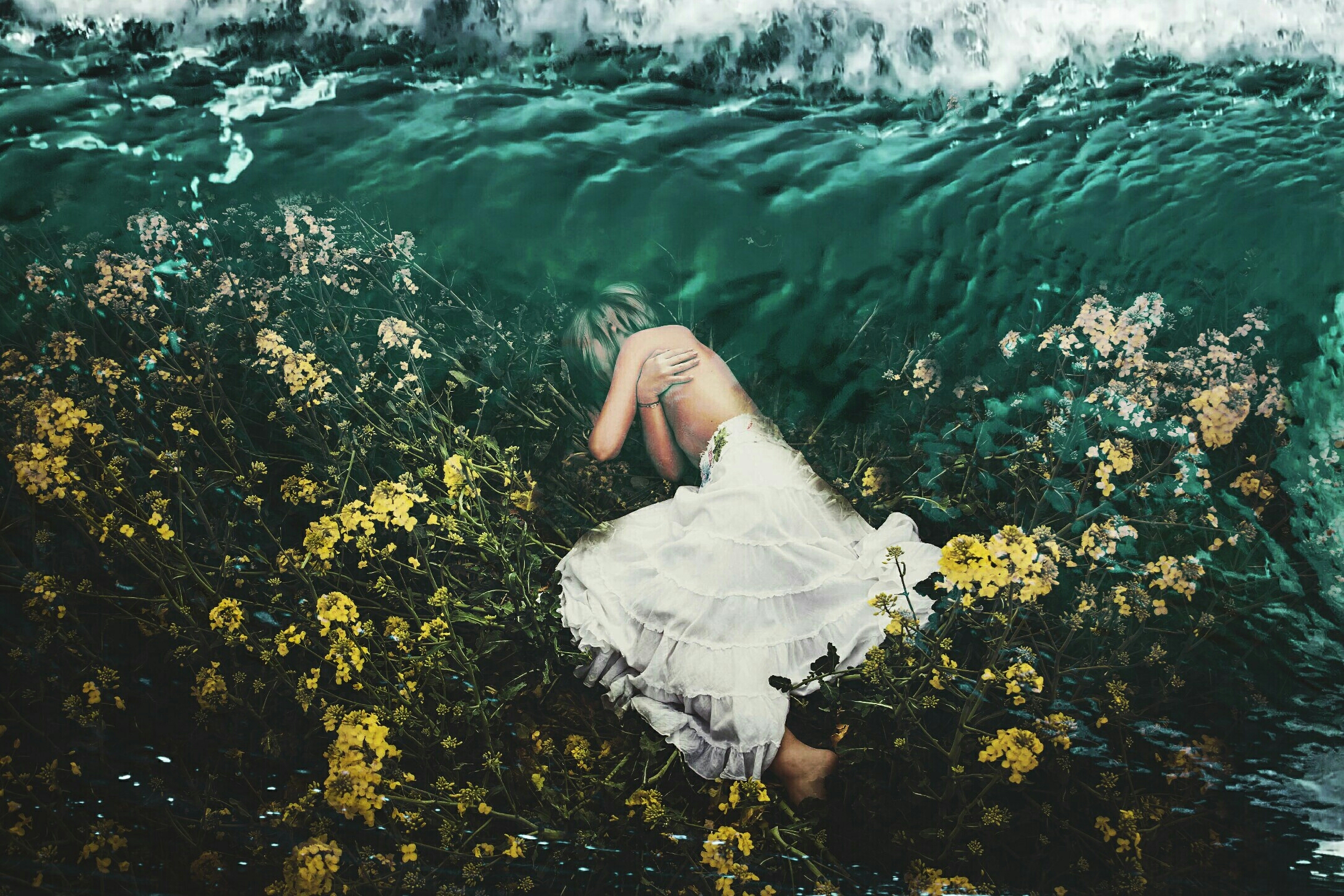 5) Play With Your Portraits
This is a super simple edit with a big effect — just grab a portrait and add some cleverly placed Clipart. We took a cue from the #AntiSelfie trend to create this image, but don't be afraid to experiment with other unexpected combinations.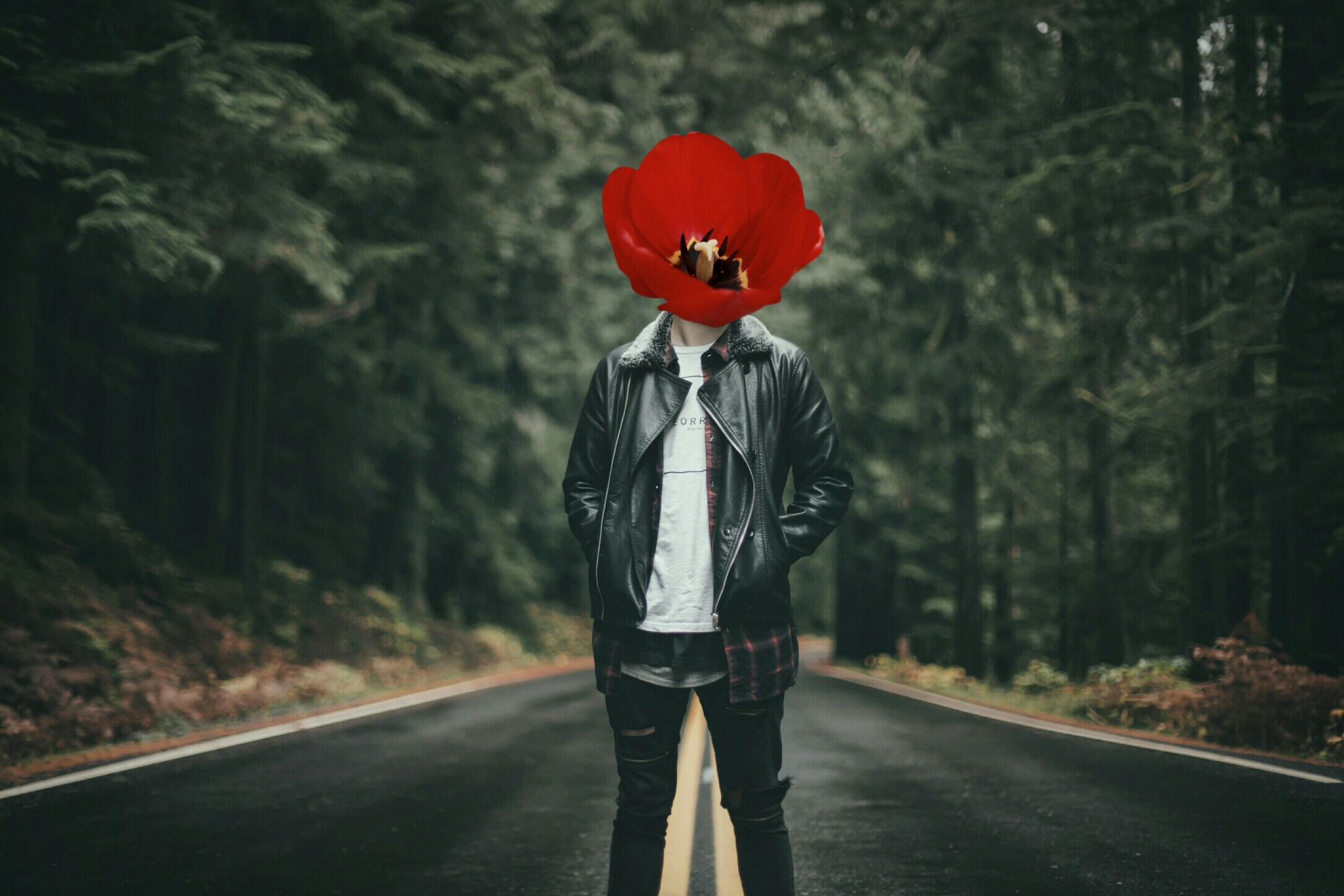 Pro tip: When you're overlaying photos or Clipart, it can be tricky to make the color tones consistent on your whole image. That's where the ability to brush on and off Effects comes in handy. For this edit, the flower Clipart image was a lot brighter than the soft tones on the rest of the image — and a quick filter wasn't enough to fix it. So we painted the B&W Effect (with a very low opacity) over the flower to tone down the vibrant red color. Phew — disaster averted.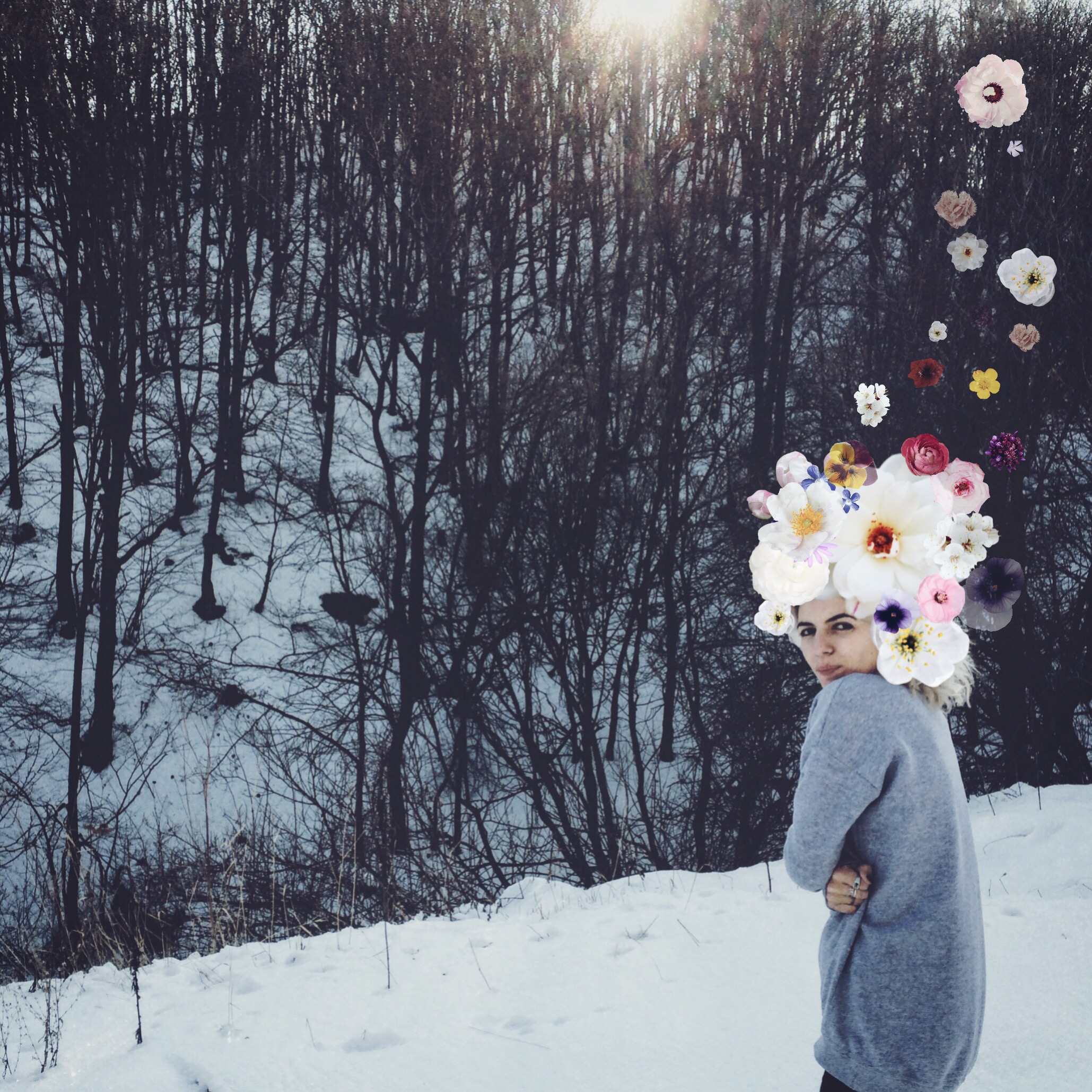 6) Double Up on Photo Effects
We picked this tip up from @ibukihara and couldn't resist giving it a try. Geometric angles may not be the first thing you associate with flowers, but that's what makes this trick so eye catching. To achieve this edit, we doubled up on photo effects by applying the Polygon Effect, followed by the Neon Effect, onto the flower.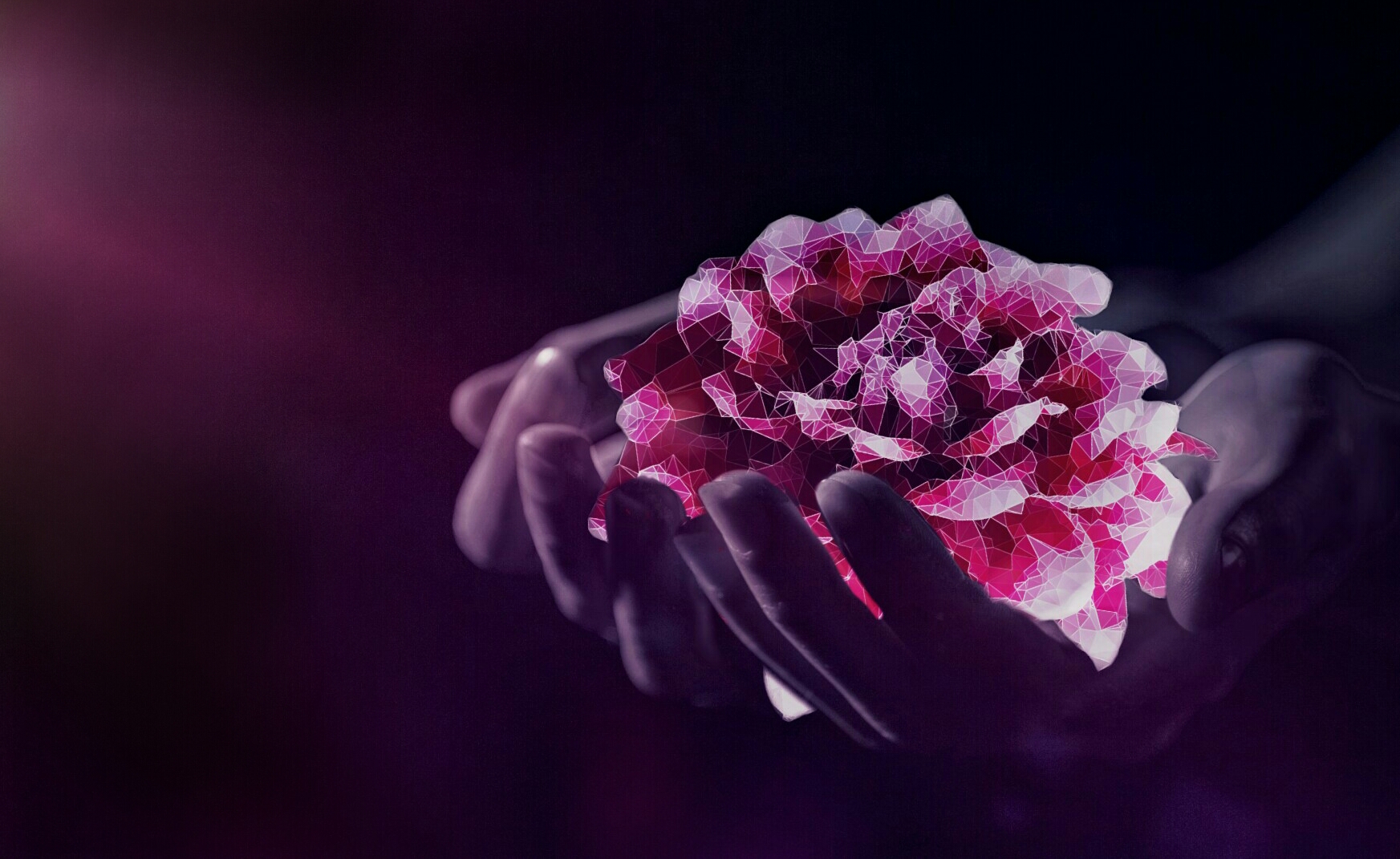 Pro tip: the Neon Effect tends to darken images, so switch to the Screen blending mode and and tap on the gear icon to view the Effect settings menu. From there, bring the Lines and Brightness sliders up to 100%, and you're good to go!
Now it's your turn — what are your favorite techniques to make your flower photos anything but ordinary? Share your tips in the comments below, and of course, share your edits on PicsArt photo editor with the hashtag #FlowerEdit!