It happens to the best of dads.
The convertible. The guitar. The "edgy" mustache.
Call it a midlife crisis, a stage in dad-olescence or just one of the symptoms of growing old, but it happens. Because let's face it — deep down, all your dad wants is to be cool.
If you're still looking for the best Father's Day ideas, the search ends here. Because for Father's Day 2017, your dad doesn't want a personalized shaving kit or a case of artisanal beer (we promise).
What he wants is a Porsche. A Harley. An excuse to wear Ray-Bans and a leather jacket.
And while you probably can't afford any of those things, you can help him dream — and that's where PicsArt photo editor and collage maker comes in. Today we're showing you how to make a one-of-a-kind photo collage that will bring his dreams to life (and possibly help him bypass the unfortunate mustache phase). So snap a shot of your dad and grab a picture of that fancy car you know he wants, and let's get started!
Download PicsArt photo editor and collage maker for iOS, Android, or Windows.

Open a picture of a fancy sportscar. Tap on the "Add Photo" icon and open a photo of your dad.

Tap on the Cutout icon and outline your dad. Tap on the arrow in the top right corner to continue. Make any necessary adjustments, then tap on "Save" to save your selection as a sticker.

Place the sticker on the photo. Tap on the plus sign at the top of the screen and select "Sticker."

Search for "bow" and add a bow sticker onto the car to make it look like a present. Tap on "Apply."

Tap on the Add-Ons icon and search for "Father's Day." Download your favorite sticker pack (we used the

Awesome Dad

pack).

Choose a sticker and place it on the photo. Choose a color and then tap on "Apply."

Save your

photo collage

and share it on PicsArt with the hashtag #CoolDad!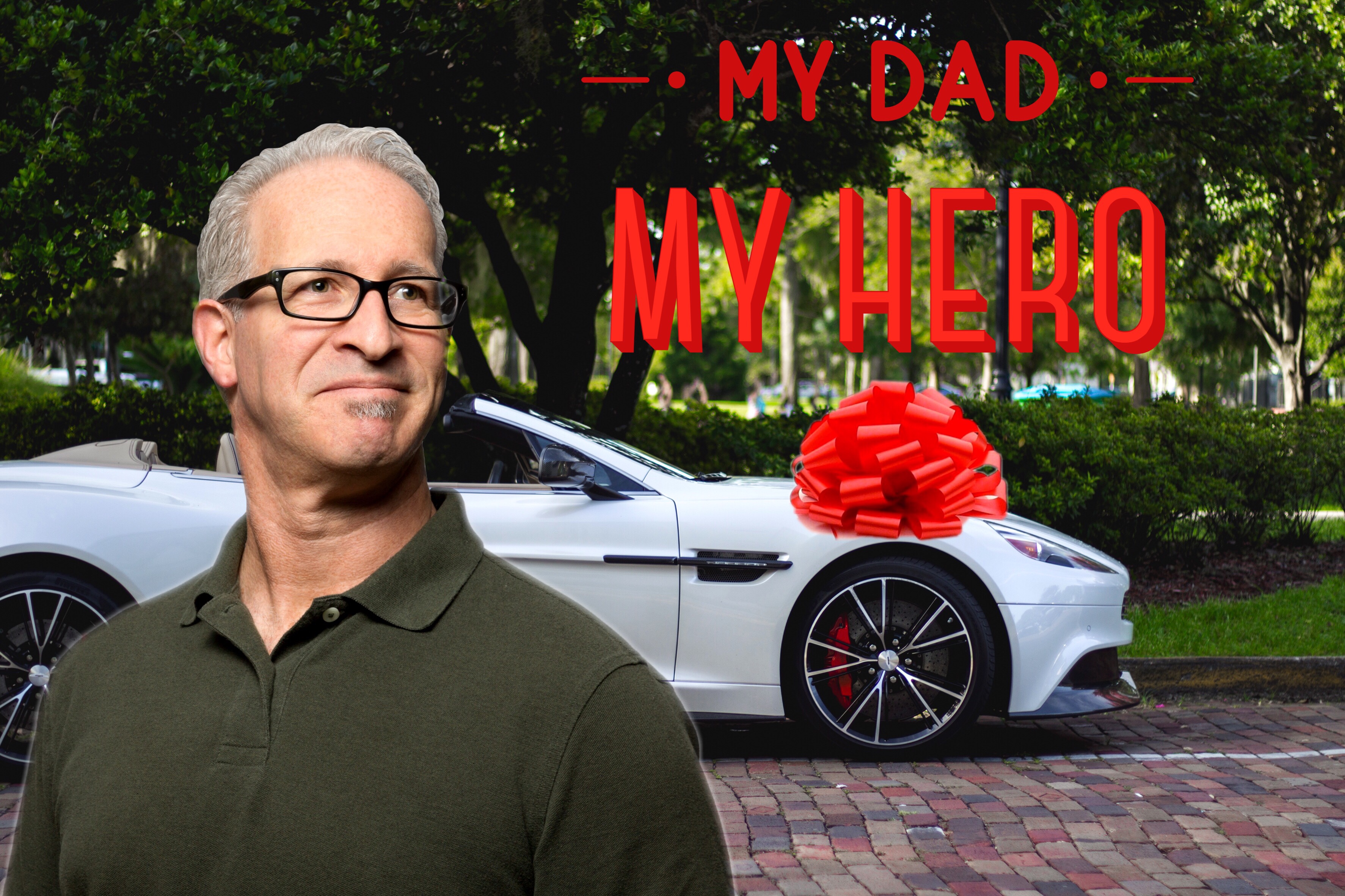 If you're looking for more Father's Day frames, stickers and quotes, be sure to check out the PicsArt Store in the app! We've stocked it up with tons of items you can use to make the best photo collages and photo gifts for Father's Day 2017.
PicsArt photo editor, collage maker and sticker maker is all about you. If you haven't tried it, you're missing out! Remix free-to-edit pictures into awesome collages and memes. Download the app to get in on the action.