Let's be real, we all want our photos to be aesthetically pleasing. There's nothing more satisfying than getting all of our photos to be a visually cohesive masterpiece! If you can relate to our obsession with finding a visual aesthetic for photos, we just found your new go-to photo edit. Read on to learn how to color match photos, then use this knowledge to learn how to make a color code photo collage.
How to color match photos
Color matching photos can be a helpful tool to making a design palette. If you have a specific photo that you want to get a color code from, or you're just interested in making a color code collage, here's how:
Open the Picsart mobile app and tap the plus sign (+) to start a new project. Select an image from your photos folders to open it in the Editor

.

Scroll across the Editor toolbar and tap on the Draw icon, then select the Shape tool. Select a square shape and the Fill option, then tap the checkmark to continue.
Now, tap on the color chooser in the bottom left corner. Tap on the Eyedropper icon and drag the cursor over the part of your image that has the color you want to highlight, then let go.

Use your finger to draw a square in that color. Repeat this step in other areas of your photo until it has 3-5 different color-matched squares.

Tap on the Shape tool again and select the Stroke option to adjust the thickness for the outline. Tap on the color chooser and select the color white.

Create an outline around all of the different colored squares.

Tap on Apply when you're done to save your work, then Next, and Save your edit or Post it on Picsart with the hashtag

#ColorCode

!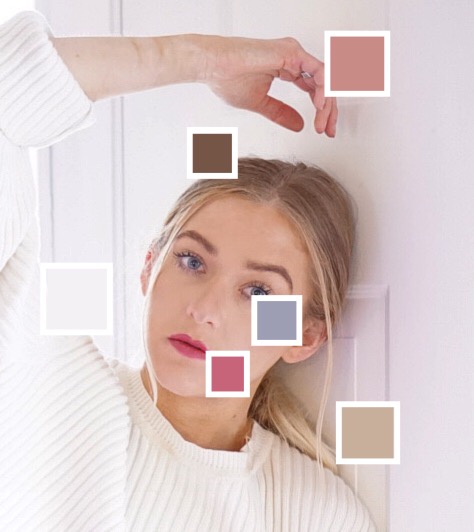 Picsart is a photo and video editing platform and creative community. A top 20 most downloaded app worldwide with over 150 million monthly active users, its AI-powered tools enable creators of all levels to design, edit, draw, and share content anywhere. The platform has amassed one of the largest open-source content collections in the world, including photos, stickers, backgrounds, templates, and more. Used by consumers, marketers, content creators and businesses, Picsart tools fulfill both personal and professional design needs. Picsart has collaborated with major artists and brands like BLACKPINK, Taylor Swift, Lizzo, Ariana Grande, Warner Bros. Entertainment, iHeartMedia, Condé Nast, and more. Download the app or start editing on web today, and upgrade to Gold for premium perks!