Designing ads is easy. But before we get into the nitty gritty of it all, let's start at the beginning.
What is advertisement marketing? An advertisement promotes a product or service. We see ads every day in a variety of mediums, whether between posts on our social media feeds, on the billboards on the side of the highway, or in the breaks during our favorite TV shows. The idea of an ad is to reach a target audience with your product or service, to encourage engagement and sales. Ads are a core piece of a solid marketing strategy. Read on to learn all about how to make an ad of your own.
Designing Ads: Why is it Important?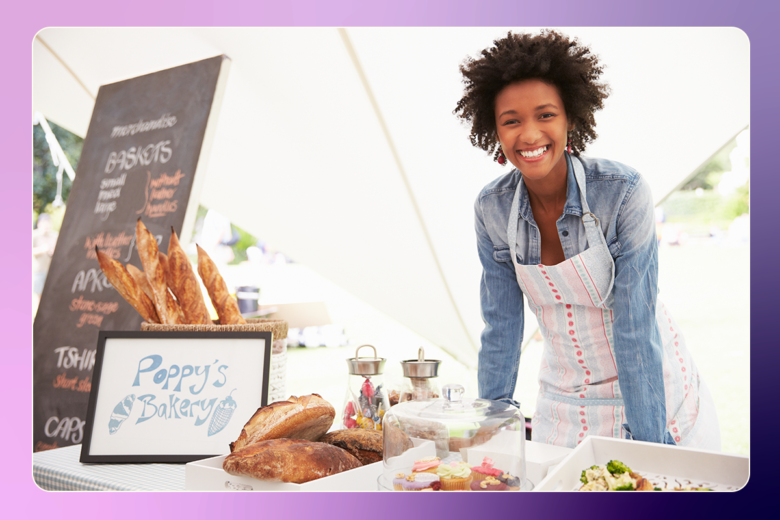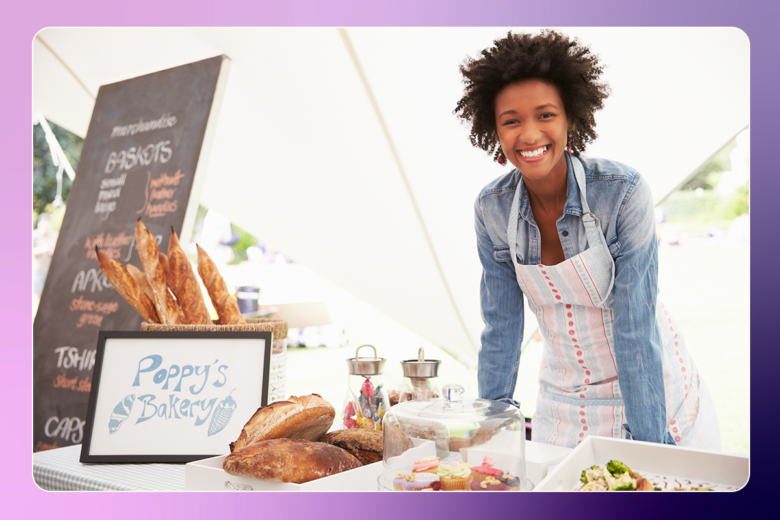 Designing ads that work give you a better chance of connecting with your target audience. You want to get their attention and increase interest in your product or service. Because we're bombarded with advertisements everywhere we go – from our phones to our TVs and our daily commute – you need an ad that stands out.
There are a few components of good advertisements. The first is a clear message that represents your brand well. Perhaps the most important concern for any advertisement is helping a viewer quickly grasp what it is you do or sell. From there, you can imbue that message with the spirit of your company. That's where using the right voice comes in.
And, since ads are largely visual, you want to make something eye-catching. This doesn't mean that your advertisement has to be busy. In fact, overwhelming the viewer is not recommended. The ad should be clean and well designed, with graphics that don't distract from the message. They should add to it.
What's the Importance of Design For a Good Ad Campaign?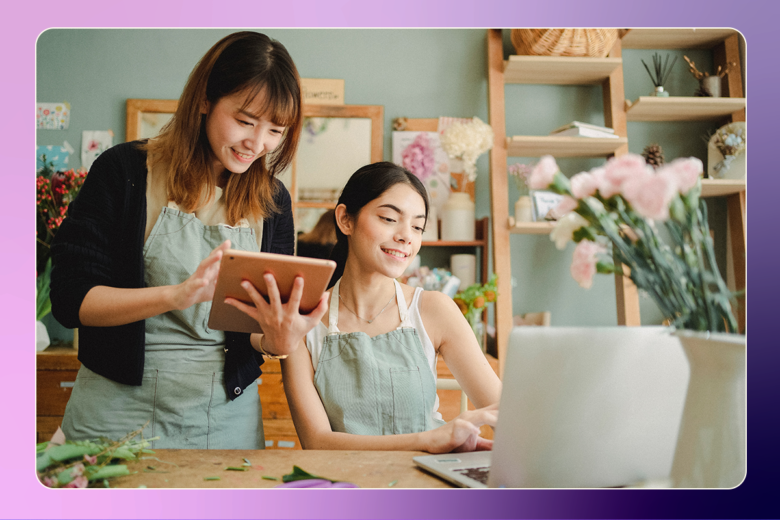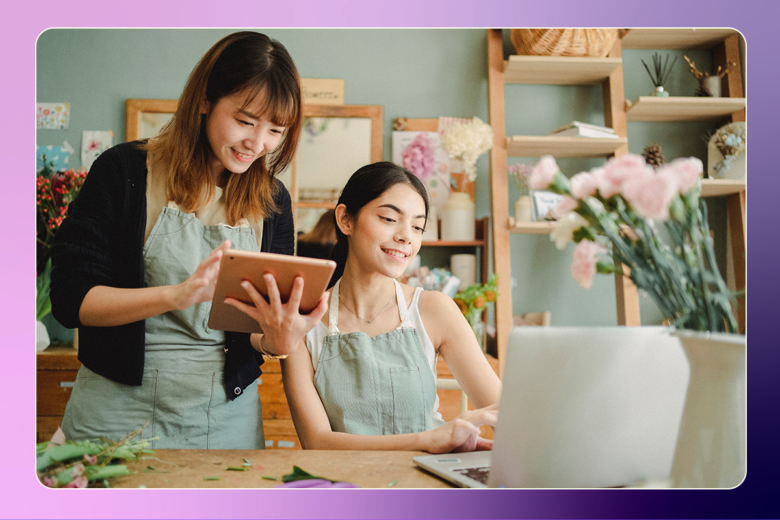 In the digital age, your ad is likely to be in a space where it's competing with other images. Take social media platform Instagram, for example. This has become a popular advertising space, but ads have the unique challenge of appearing between tons of visually-appealing content, whether that's photos or other advertisements.
The same logic applies for print media. You're unlikely to have the only ad, let's say, in a magazine or a standalone billboard.
The take-home point is that the design of your ad can help determine whether or not people see it. And, if you get the advertisement design right, your audience may even connect with it. That's the goal anyway.
So, part of good graphic design for any advertisement is getting that design to speak about your brand. If you're a luxury brand, then a refined color scheme and typography should do the trick. If you're a trendy tech company, perhaps your design is all about modern lettering and hip hues.
What Types of Ad Design are There?
There are several different types of ads, and marketers are getting more creative every day. You've probably seen ads in places where you've least expected to recently.
Video Ads and Other Recorded Content (TV, web, and some social media platforms)

Social Media Posts and Stories

Direct Mail and Email Blasts (print and virtual, respectively)

Outdoor Ads (billboards, bus stop ads, etc.)

Print Ads (magazines and newspapers)
10 Tips for Designing Ads Well
The best ad is one that gets your message across in a way that also represents your brand. Easy enough, right? Read on for some advertisement tips that will help you stay on track.
Keep it simple, straightforward, and to the point visually and text-wise.
Know your audience, write in their voice, and design in their style.
Use a call-to-action (CTA) to get people engaged.
Use creative graphics that combine a message with an image.
Stay coherent with your branding (stick to brand colors, fonts, and other graphic elements).
Beware of scale (if you're designing for a billboard, for example, don't use tiny letters).
Consider the media format, and be honest about its limitations and potential.
Don't underestimate the power of white space (busy ads are rarely effective).
Check out the 7 principles of design and apply them when creating.
Have a sense of humor and get your audience's attention.
Start Designing Ads with Picsart
Ready to start designing ads and apply everything you've learned so far? Great. Picsart can help with that. Here's how:
On the Web
1. Open the Picsart web editor, and click on New Project.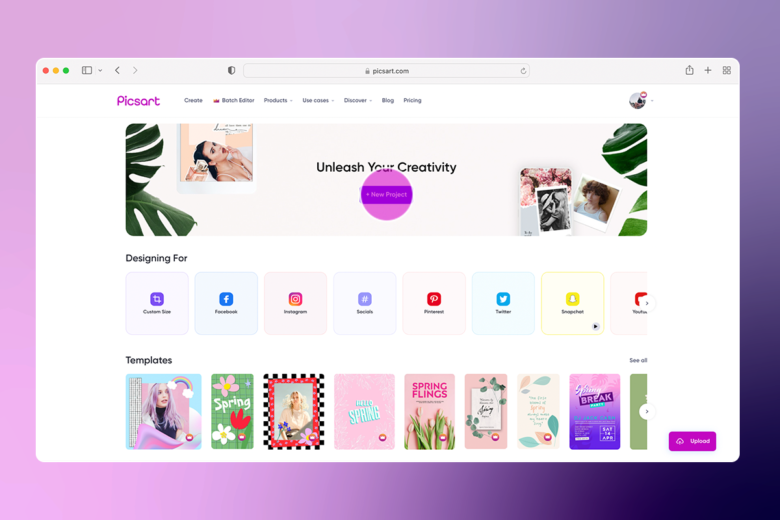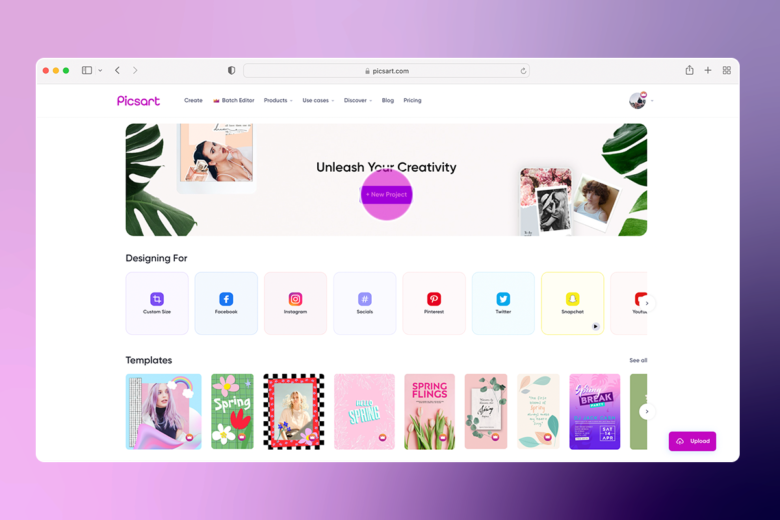 2. From the left-hand panel, click on Templates and choose your medium from the list available under All Templates. You can of course also design in bespoke shapes and sizes, if you know the dimensions.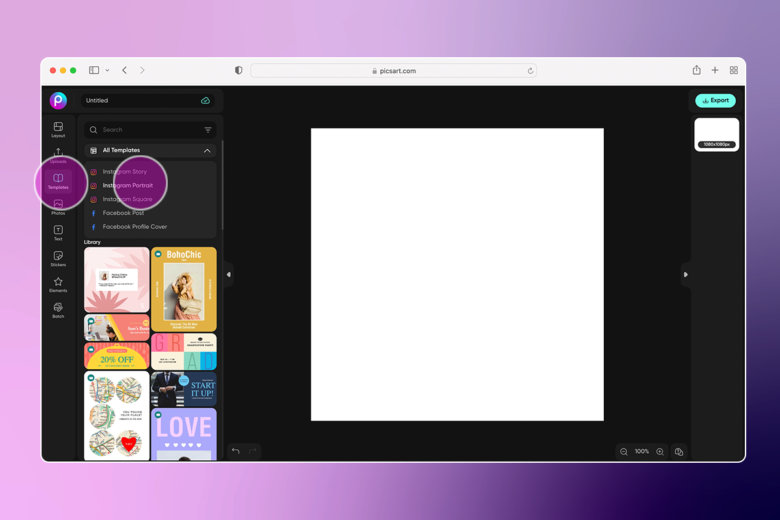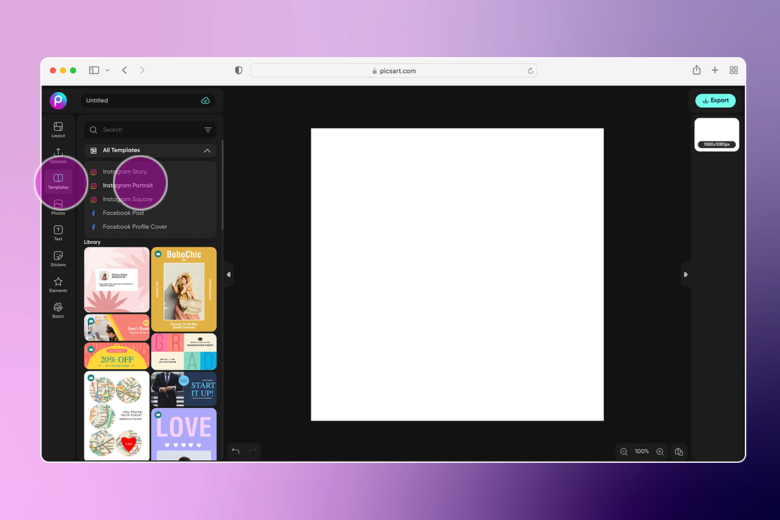 3. Choose the template you like best. Remember that you can customize any element.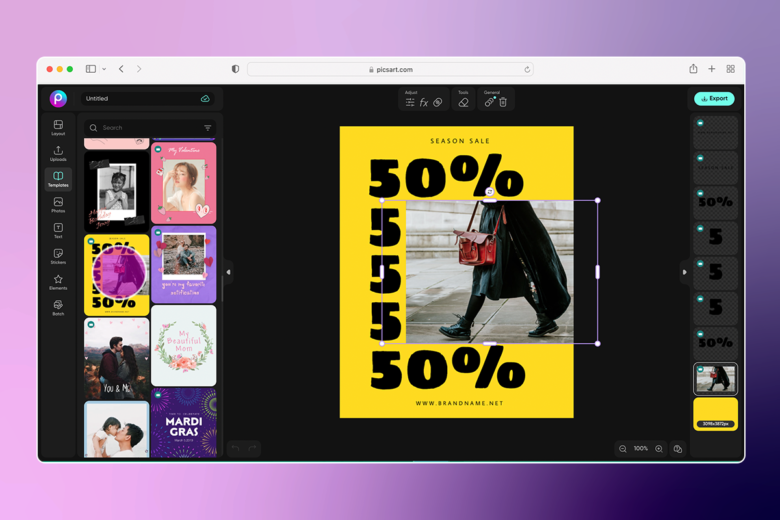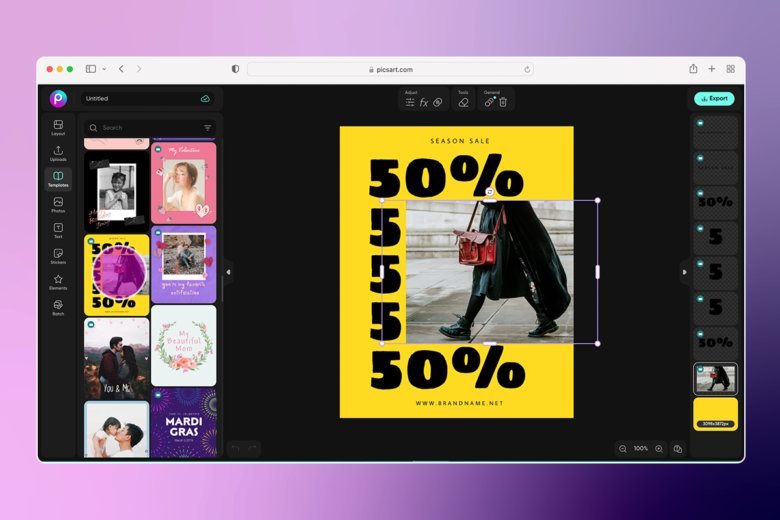 4. If you want to use your own images, or simply replace any on the template with a more suitable stock option, you can. Click on Uploads to select your own.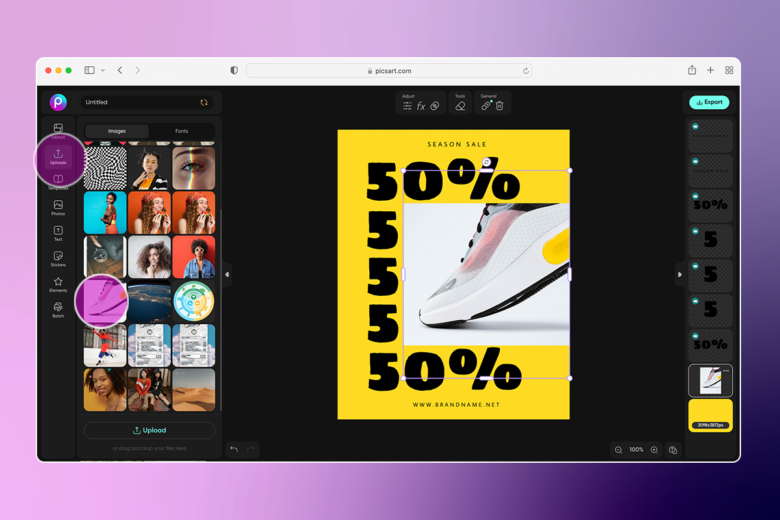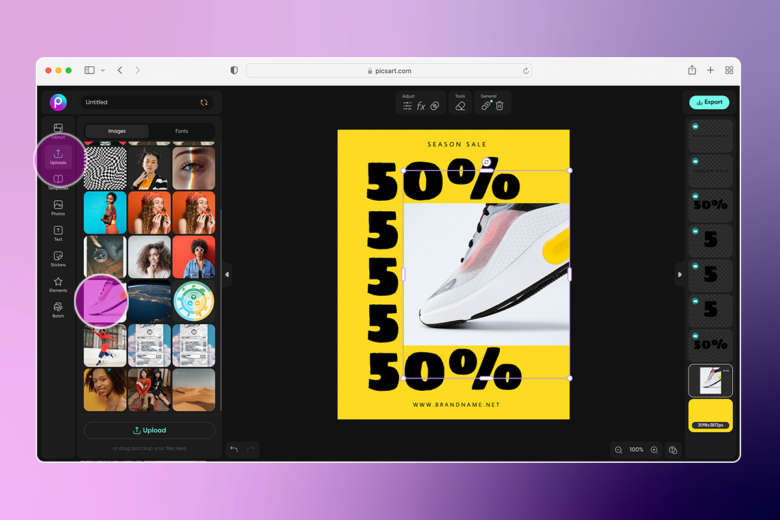 5. Customizing the messaging is easy too. Just click on the Text tool and choose a font or Text Style that works for your ad and type in your messaging.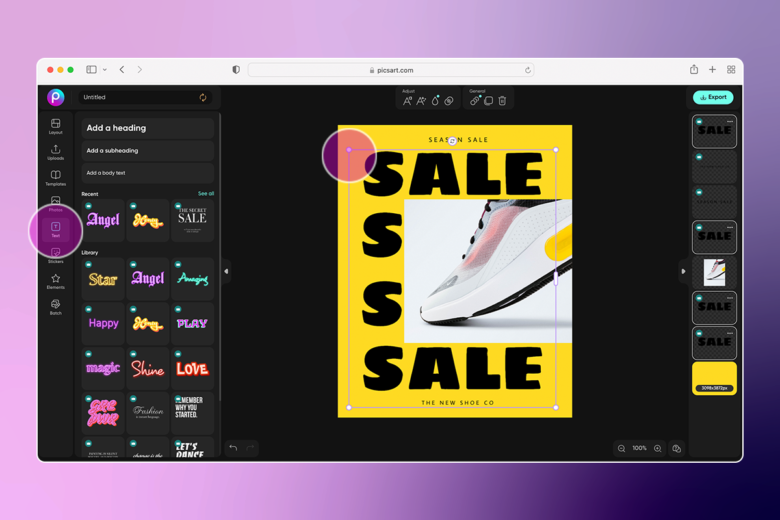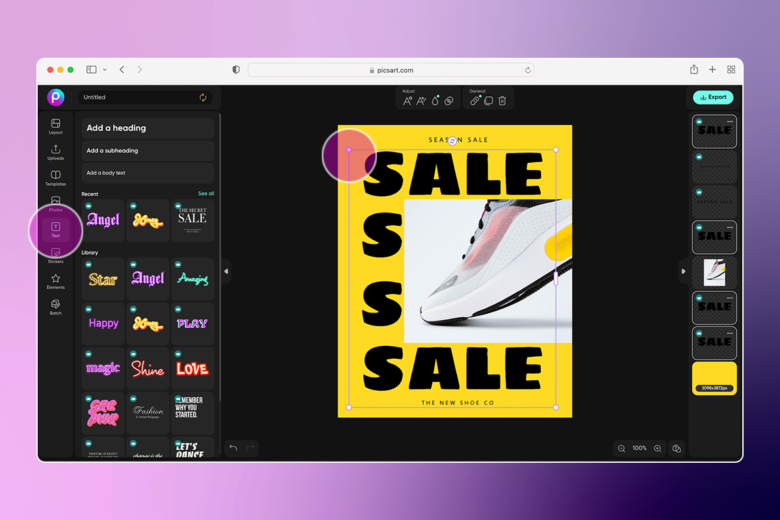 6. Once you've made all necessary adjustments, click on the Export button and download your edit.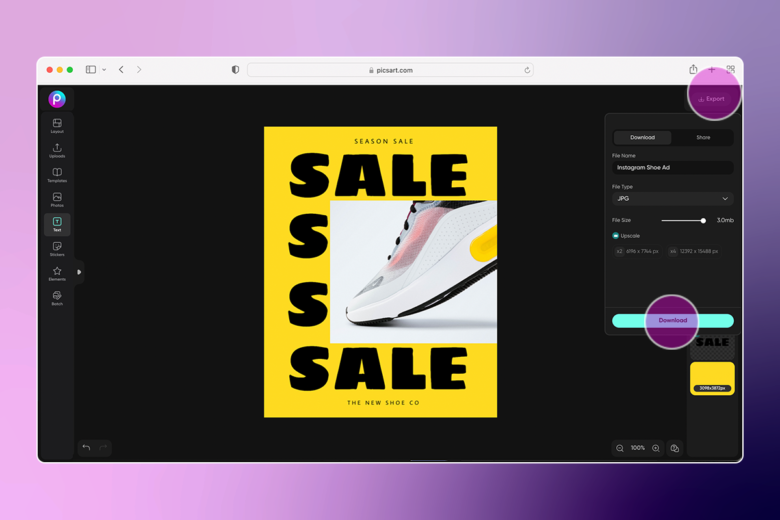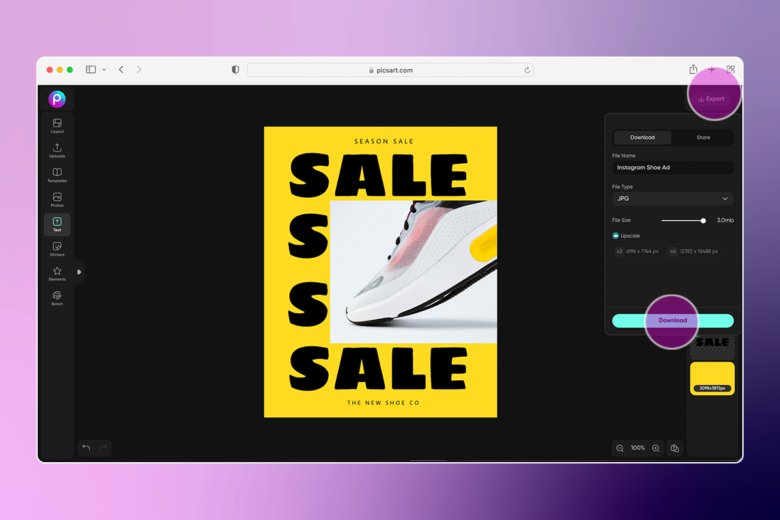 On the App
1. Open the Picsart mobile application, and tap on the purple plus sign at the bottom of the screen to start a new project.
2. Scroll down to Templates and tap on All Templates.
3. Choose the size of canvas you want your ad design to live on and select a template you'd like to work with.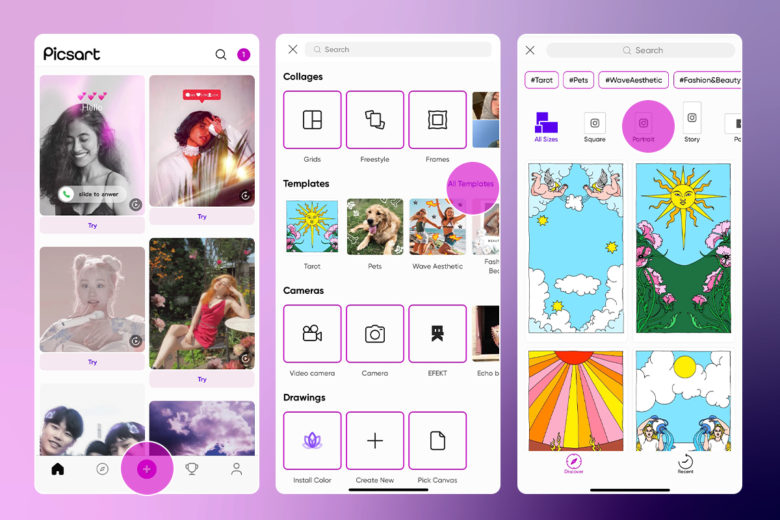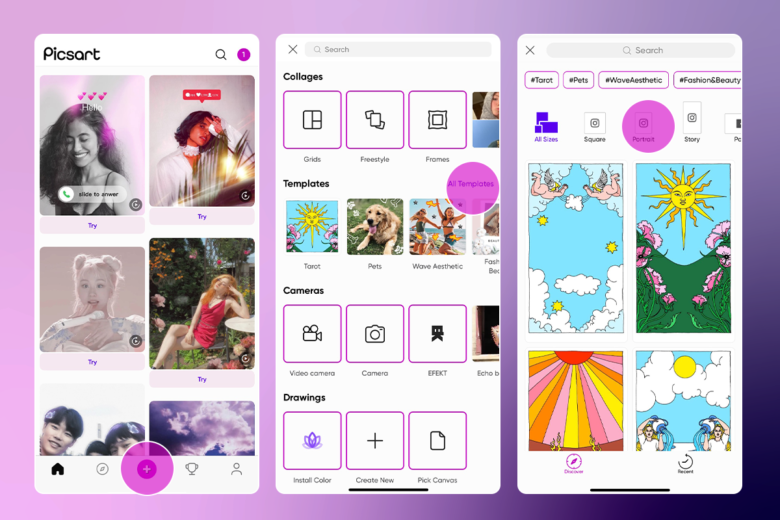 4. Browse the selection of templates and choose the one that you'd like to customize.
5. Long press the part of the template you'd like to update and tap on the Replace tool.
6. Search for a suitable stock image and select the one you like best.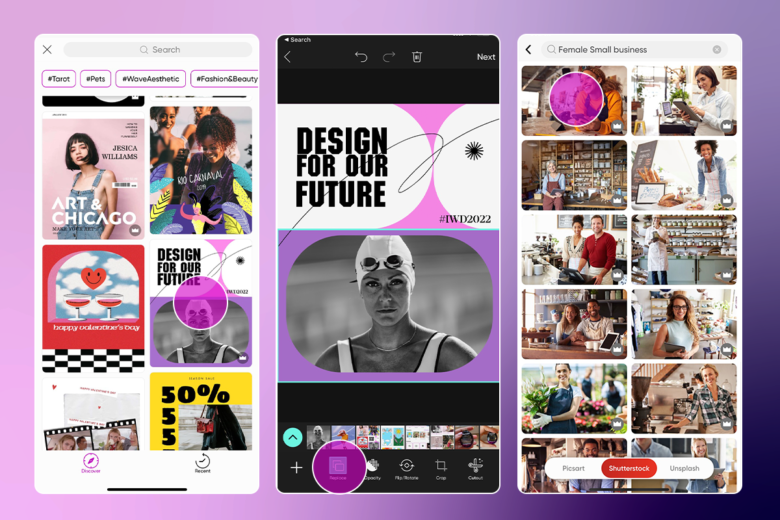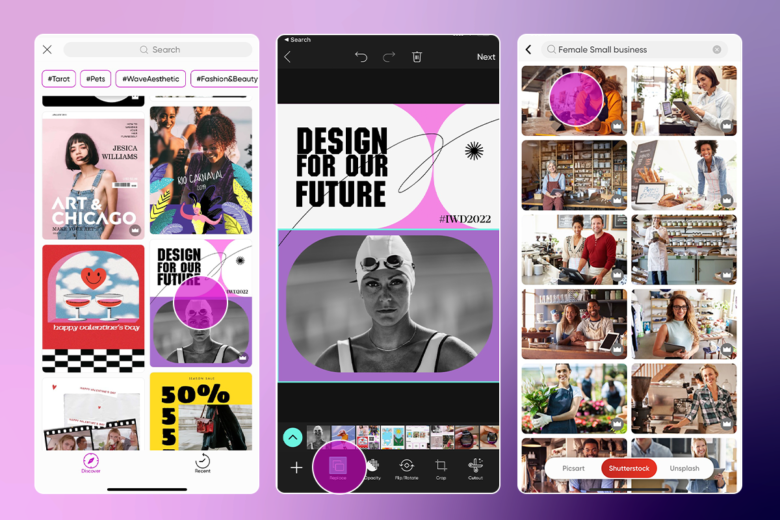 7. You can do the same with the text on the template.
8. Input your messaging and change the style, size, or font, if you wish.
9. You can add any extra elements, shapes, stickers, text, or other customizations required too.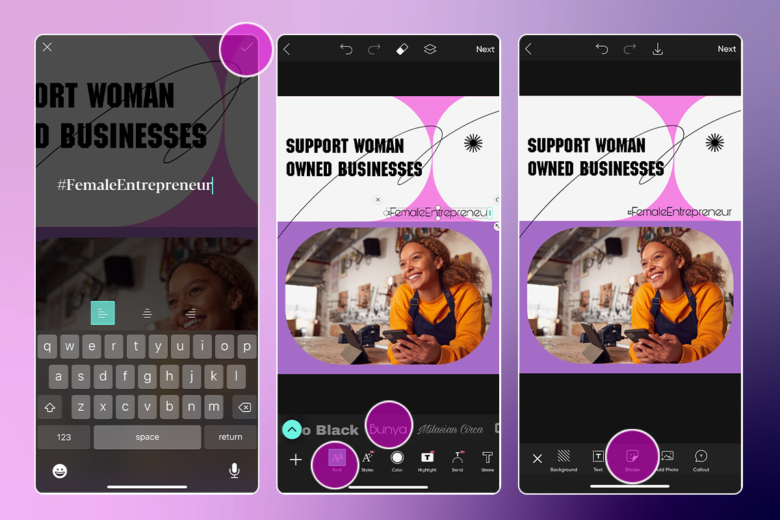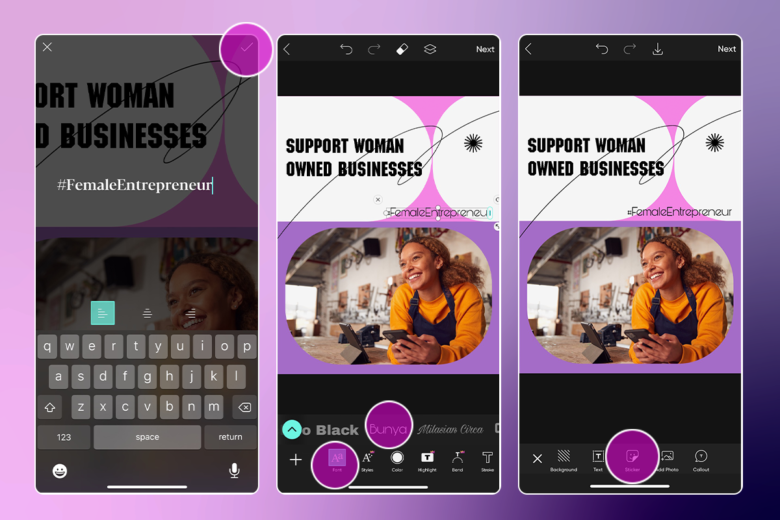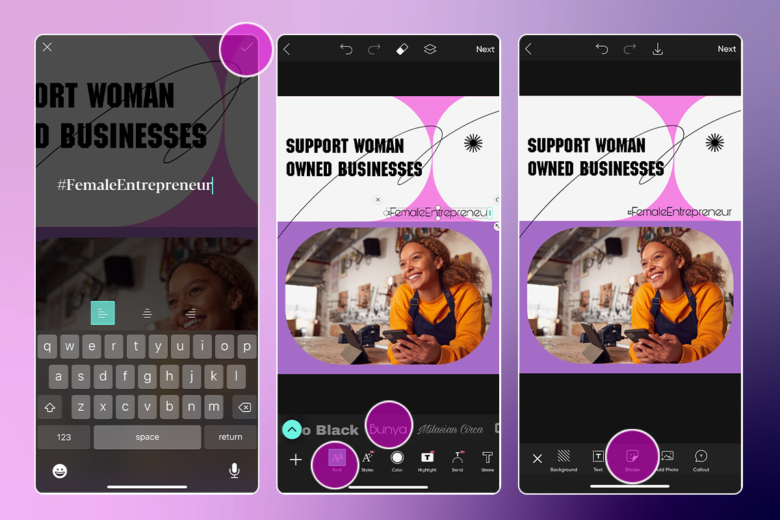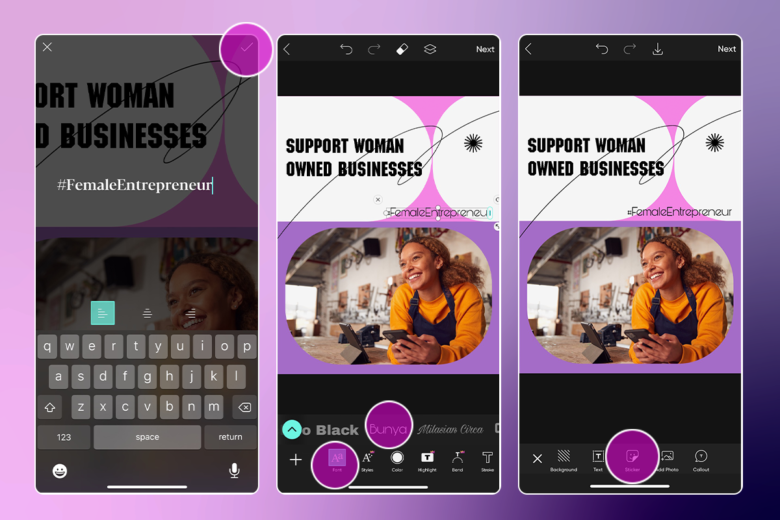 10. With all edits complete, tap on Next and save your ad design in whatever file format you need to finish up.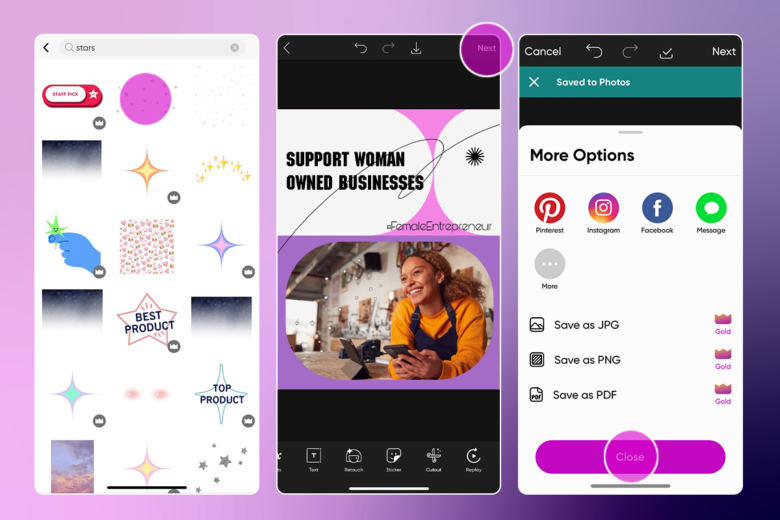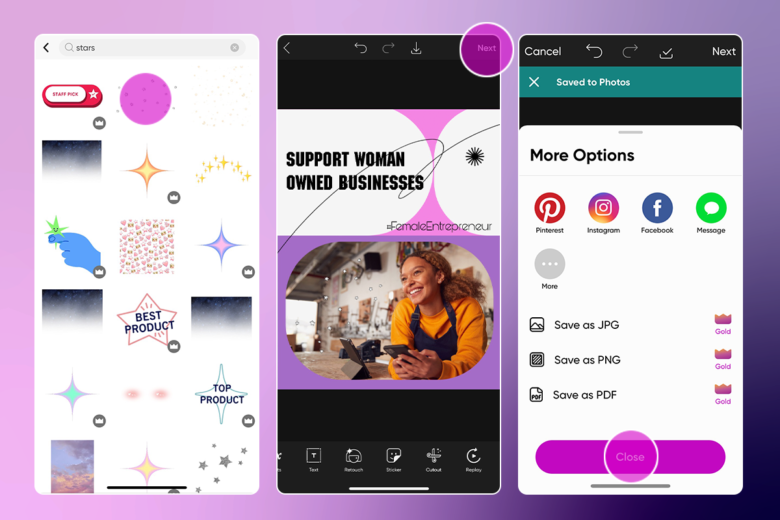 Picsart is a full ecosystem of free-to-use content, powerful tools, and creator inspiration. With a billion downloads and more than 150 million monthly active creators, Picsart is the world's largest creative platform. Picsart has collaborated with major artists and brands like BLACKPINK, Taylor Swift, the Jonas Brothers, Lizzo, Ariana Grande, Jennifer Lopez, One Direction, Sanrio: Hello Kitty, Warner Bros. Entertainment, iHeartMedia, Condé Nast, and more. Download the app or start editing on web today to enhance your photos and videos with thousands of quick and easy editing tools, trendy filters, fun stickers, and brilliant backgrounds. Unleash your creativity and upgrade to Gold for premium perks!