Nothing denotes fame more quickly than that coveted little blue checkmark next to someone's name on social media. This instantly-recognizable graphic is traditionally associated with celebrities, politicians, and other public figures, and you may be wondering how these individuals get this Instagram badge. Does Instagram find these people or is it something for which they have to apply?
In this article, we'll answer those questions and break down how to get verified on Instagram. If you're on the path to becoming a celebrity at whatever you do – from influencing to community organizing – getting Instagram verification can be an important step.
What is an Instagram verification?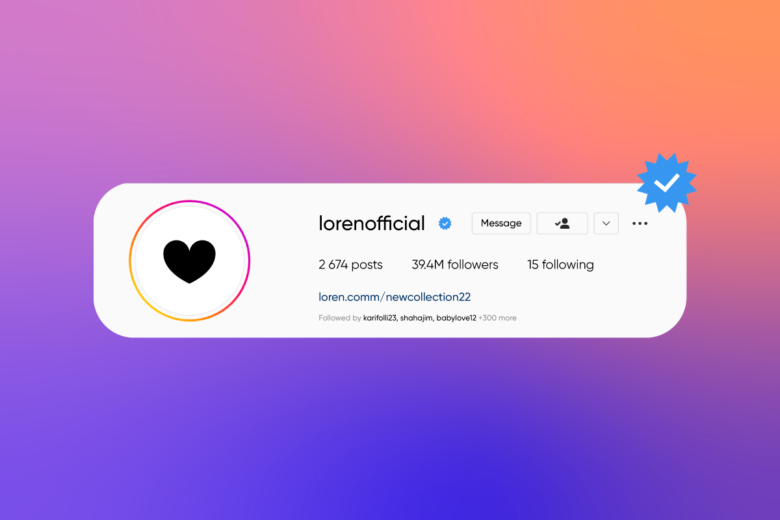 What is a badge on Instagram? It's that blue tick normally associated with celebrities and public figures. The team over at Instagram describes their verification badge a bit more clearly and with more nuance. They refer to verification as a method of validation that helps assure users they're following real people. They iterate that Instagram has no opinion on these accounts. Rather, it's all about making sure that people are, let's say, really following that politician they support or actress they admire.
What Does Instagram Verification Mean?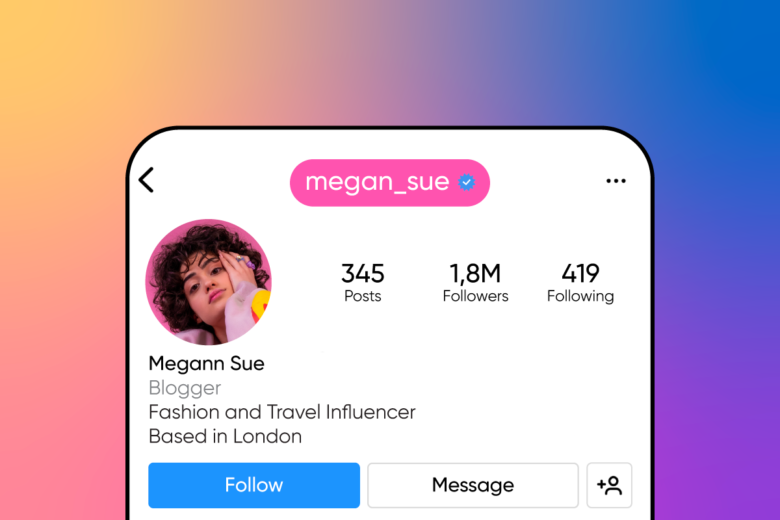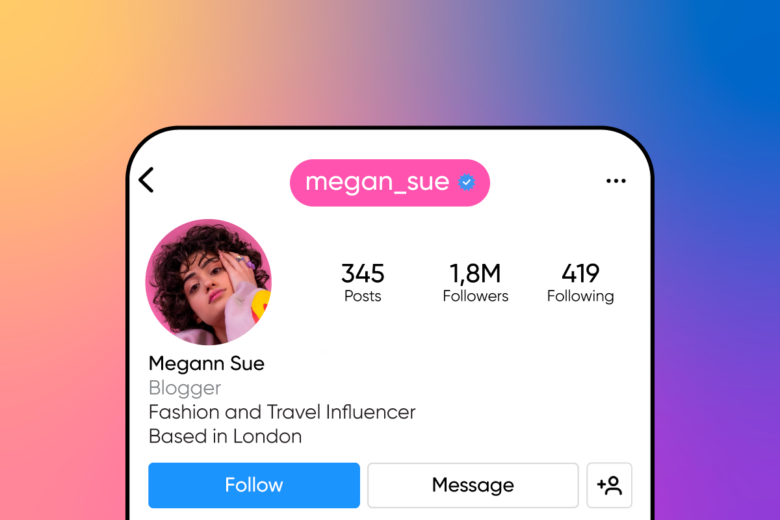 To many minds, to get verified on Instagram is to become famous. At least on the internet. But, as described above, the team over at this social media app doesn't necessarily see it that way.
Of course, there are a ton of celebrities with that blue checkmark because they want to separate their authentic account from any fakes. But Instagram has recently become more transparent on their verification process in the hopes of not making it look simply like a mechanism for endorsing celebs.
What are Some Benefits of Being Verified?
If you're not sure why you'd try to verify your Instagram profile, check out the following benefits.
The obvious answer: We won't beat around the bush. Being Instagram verified looks good. That blue check is associated with fame, authority, and trust, so whether you're an influencer or a business, it helps your audience know you're serious.
Protecting your authenticity: If you've worked hard to build a company image, protect it. Having that blue badge makes your project look every bit as legitimate as it really is and will deter people from trying to pass it off as their own.
Special perks: Instagram will let you in on new beta features, so you'll know what's up before anyone else does.
Who Can Get Verified on Instagram?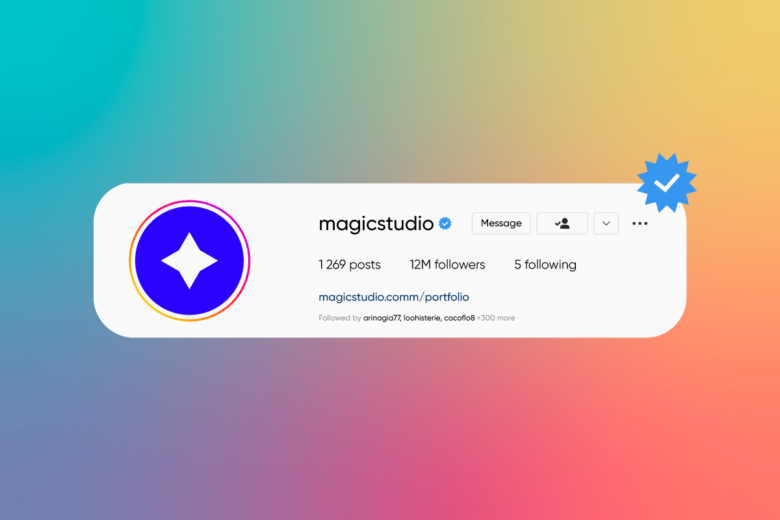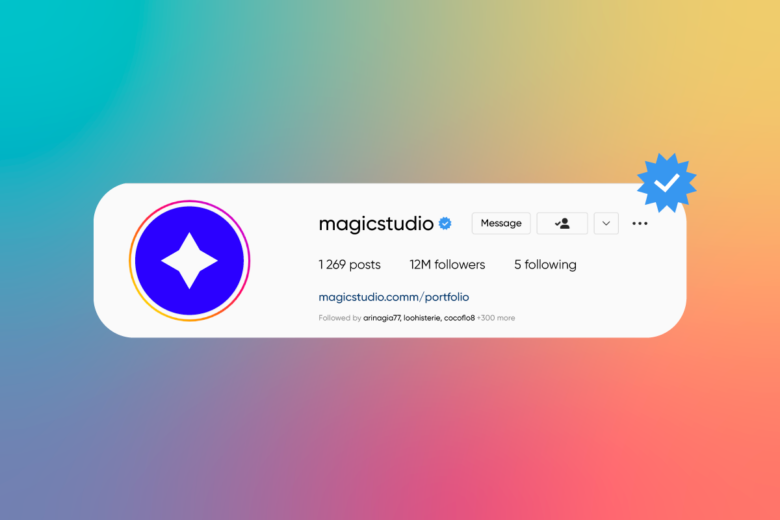 Technically anyone can get verified on Instagram. But that doesn't mean they will. Remember that Instagram looks at verification as a kind of security filter, making sure that notable or famous people are not represented by fake accounts and information. This means that if your account is not at risk of impersonation, you may not be eligible.
There are some hard and fast elibiility facts, though. To be eligible you must meet Instagram's terms and guidelines. Your account must actually represent you, and you can only have one verified account. Plus, your account must be public.
How to Get Verified on Instagram
How many followers do you need to be verified? You may be surprised to know that the criteria isn't really about follower numbers.
If you're ready to try your shot at getting verified at Instagram, what better way to figure out what this app is really looking for than going straight to the source? Here is what it takes, according to the folks over at Instagram themselves.
Meet the prerequisites: Your account be bust be real and unique (that is, you must only have one). Remember that your account needs to be set to public as well.
You must be well-known or "highly searched for."
You should be Google-able. That is, there should be organically-occuring information about you around the internet like press releases or articles in sites like news sources. You can share this information with the app so that they can more easily find it.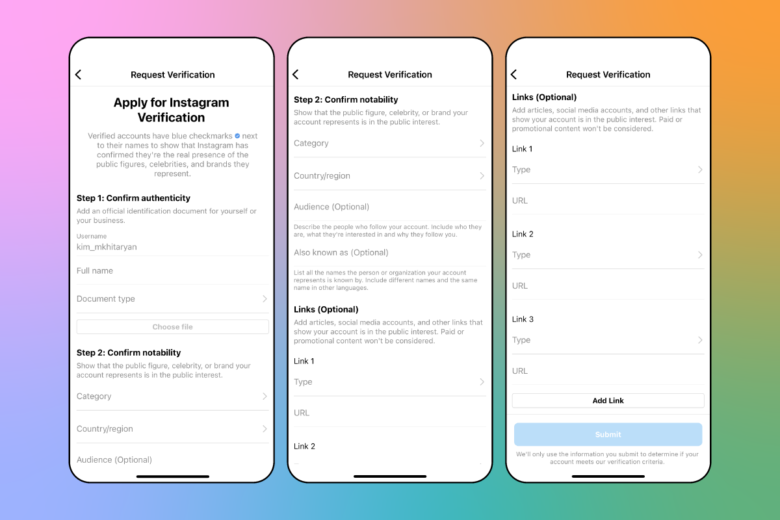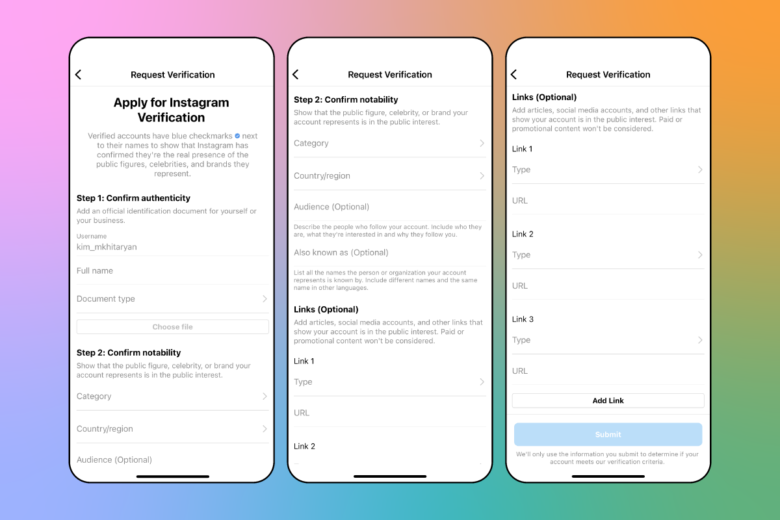 How to Stay Verified on Instagram
The answer to this question is pretty simple: play by the rules. Follow Instagram's policies and community guidelines, and don't use your account to cross promote. You don't want to make yourself look like a scam.
How to Step up Your Instagram Content with Picsart to Get Followers
The best way to get organic followers is with interesting content, so use Picsart to make curated, professional-looking posts.
On the Web
1. Open the Picsart web application, and from Designing For, choose Instagram. Then, from the pop-up menu, choose the type of shape post you'd like to make (i.e. feed post or story, etc.)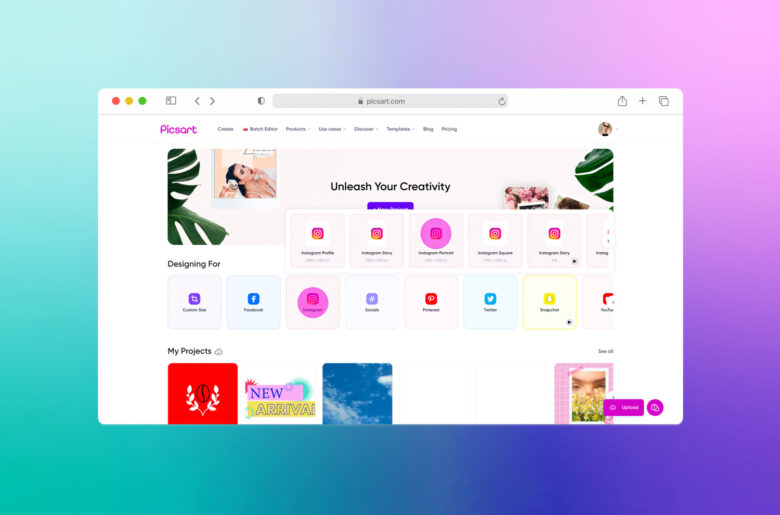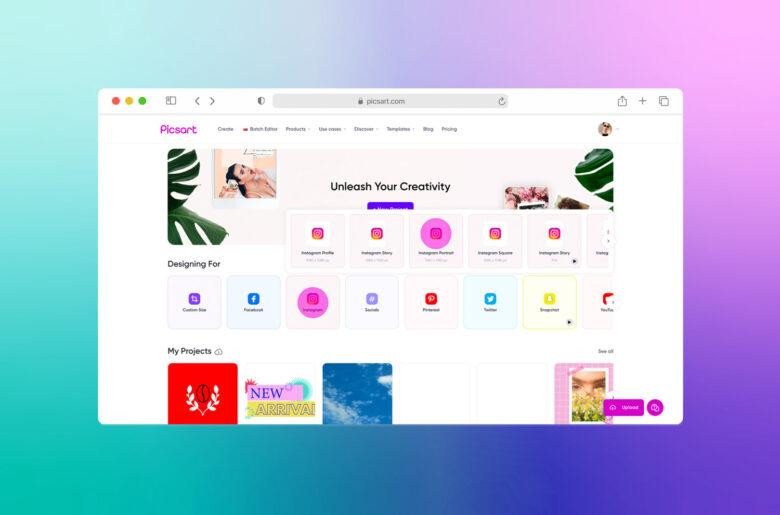 2. Upload the image you'd like to edit. From here you can add elements like photos, stickers, and text to it.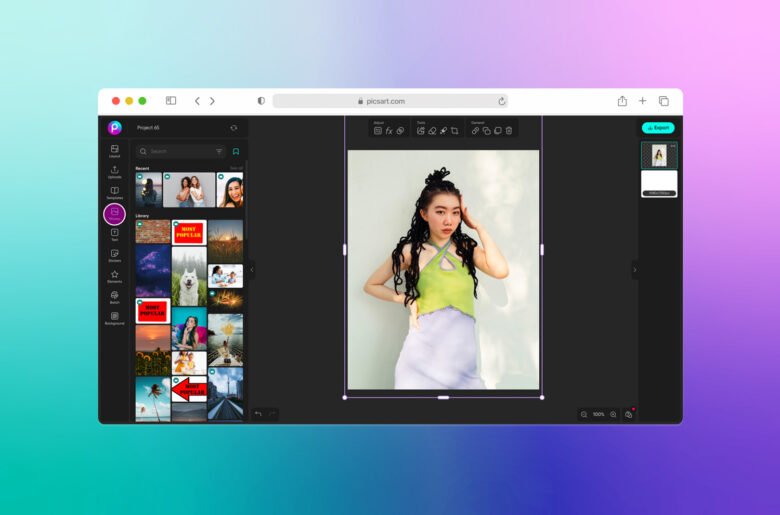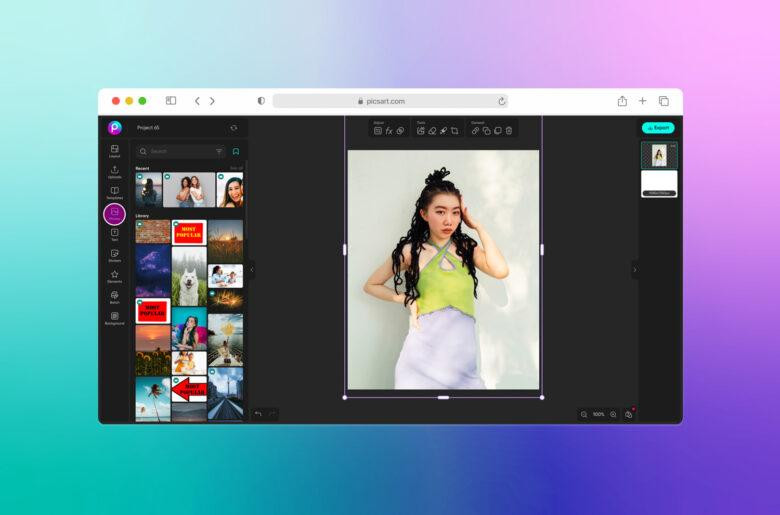 3. You can fine tune the image with tweaks to light, colors, and other details.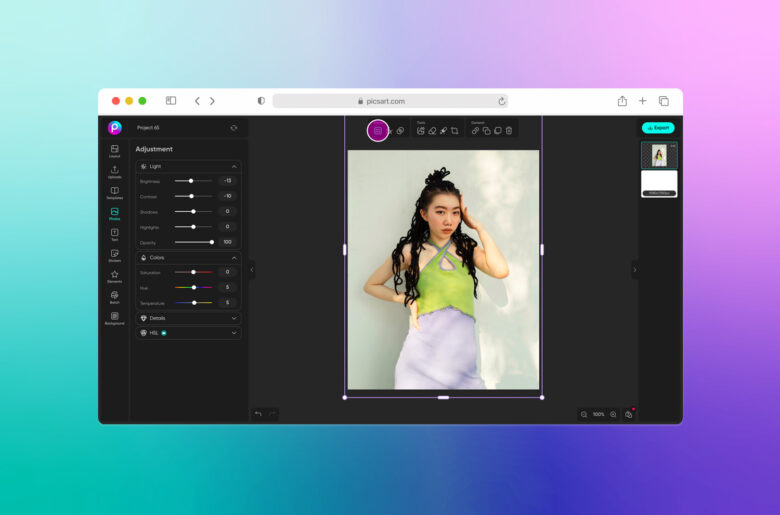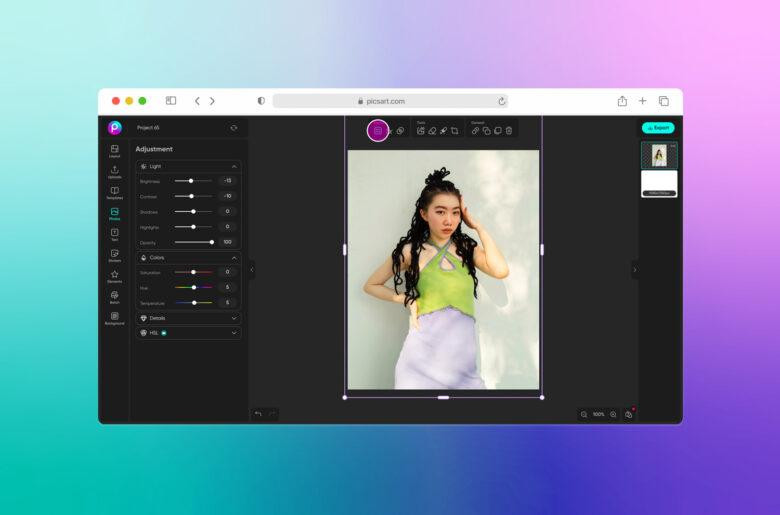 4. Using filters and effects are another great way to customize the aesthetic of your post.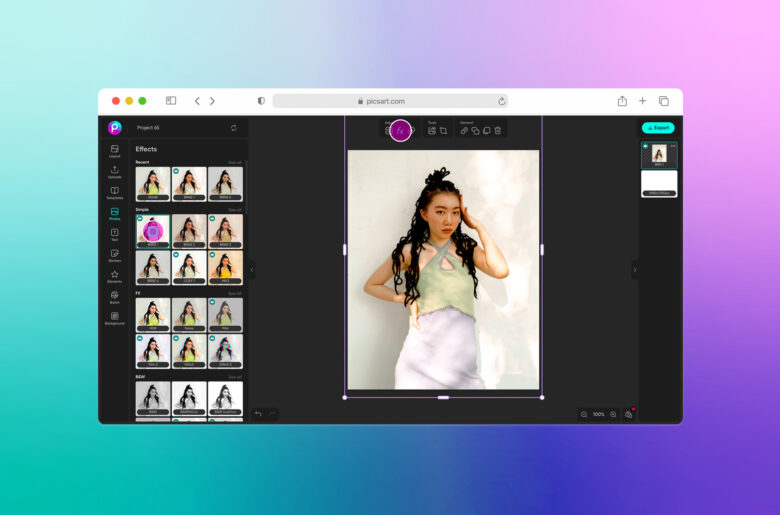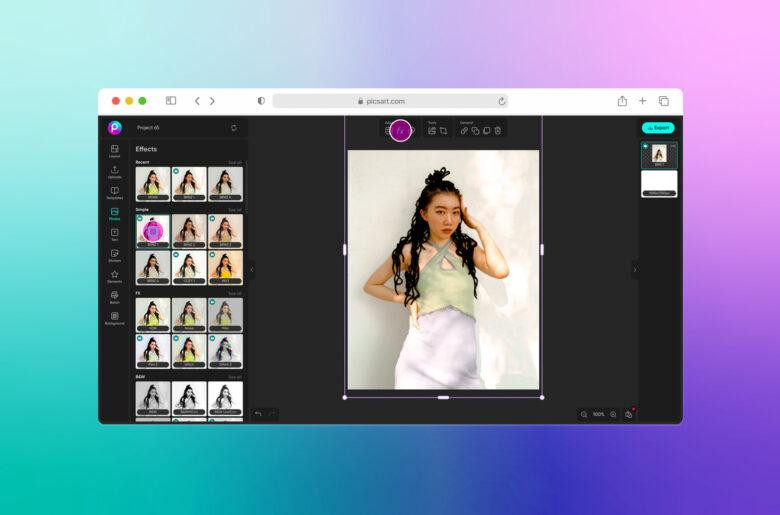 5. When you are satisfied with your edits, download your photo using the Export button in the upper right-hand corner of the screen.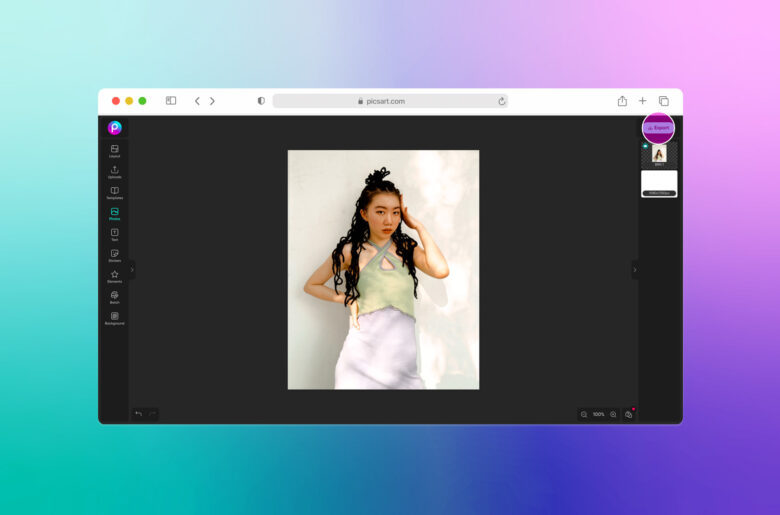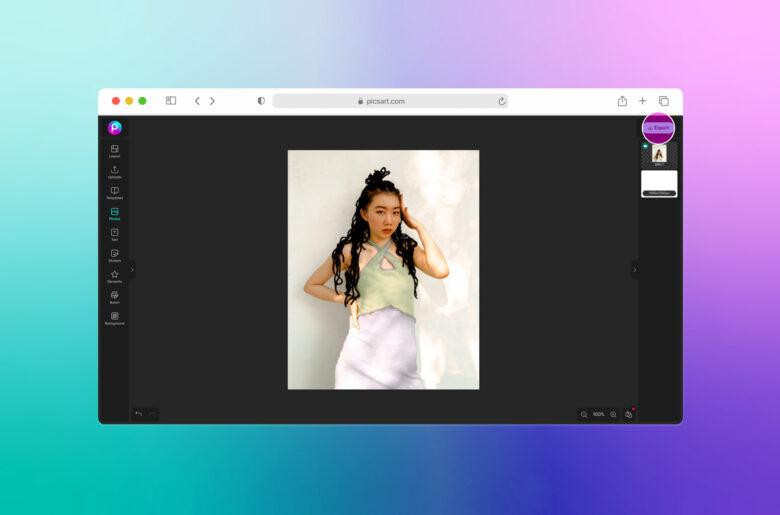 On Mobile
1. Open the Picsart mobile application, and click on the purple plus sign at the bottom of the screen to start a new project.
2. Choose the photo with which you'd like to work.
3. Once on the editing screen, use the tools in the menu below your photo. You can apply filters with the FX tool or use the Retouch tool to smooth out wrinkles, make blemishes disappear, and relight your photo. When you're finished, click Apply in the upper right-hand corner of the screen to get your changes to stick.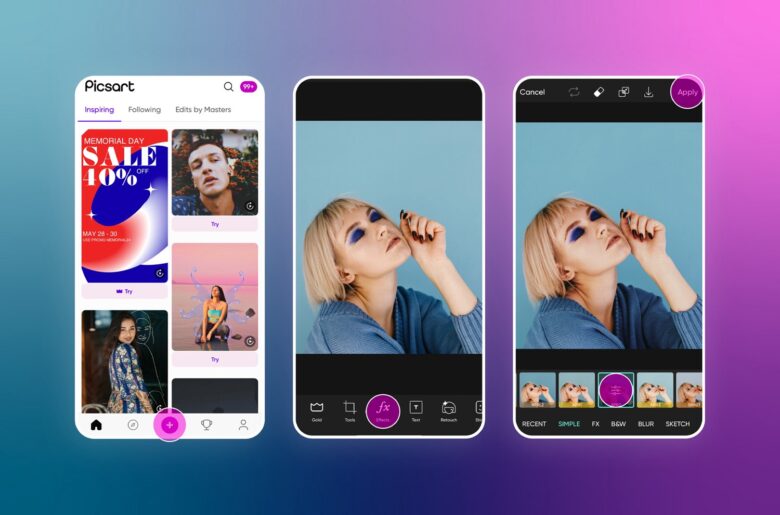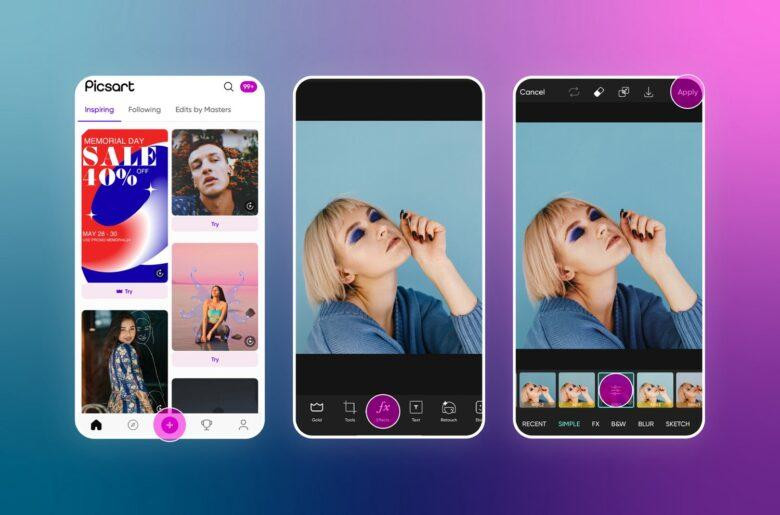 4. Stickers are another great way to add a personal touch to images.
5. As is the addition of text and custom messaging or branding.
6. Be sure to save your edits by tapping on the Next button in the top-right corner.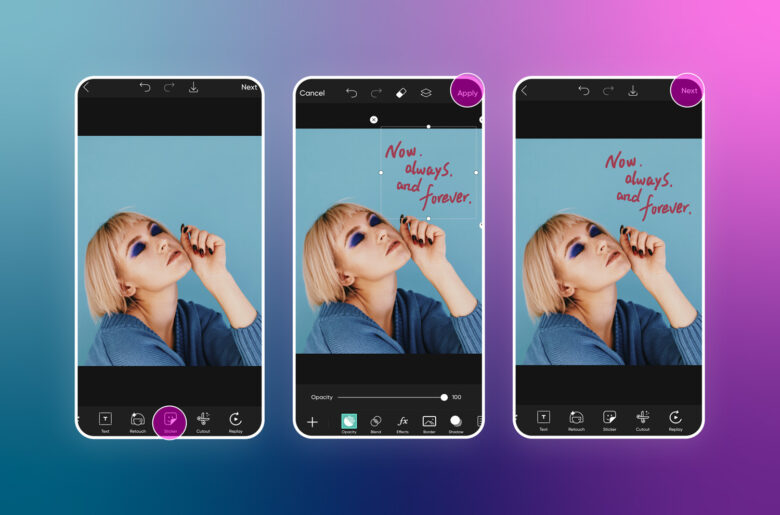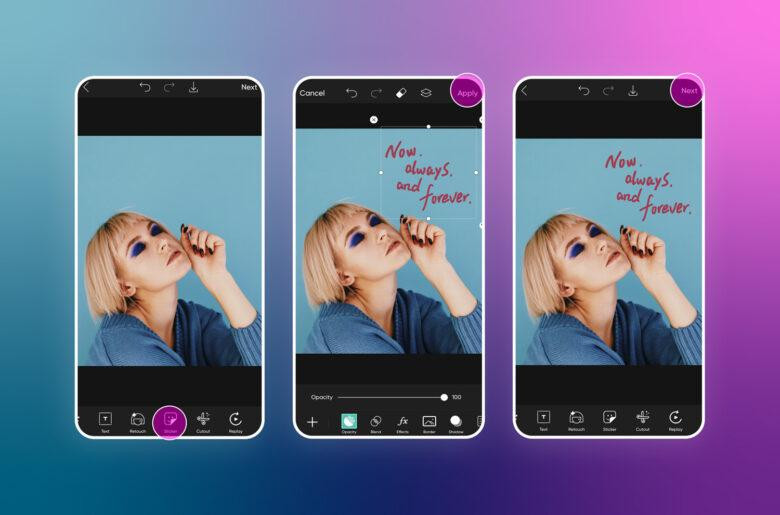 7. When you are satisfied with your edits, save or post your image. From there, you will be able to make further edits in the Instagram app as needed.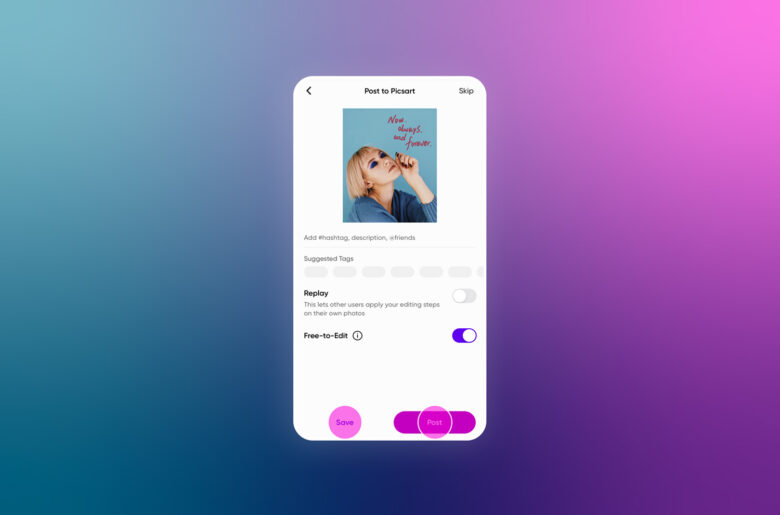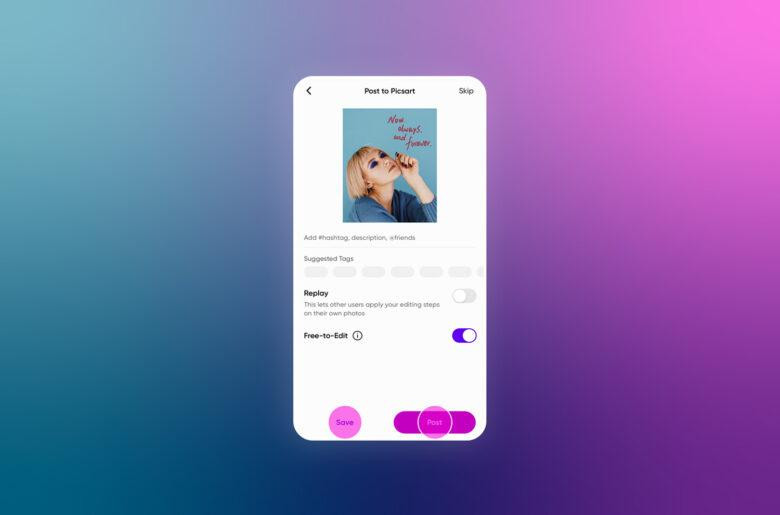 Picsart is a full ecosystem of free-to-use content, powerful tools, and creator inspiration. With a billion downloads and more than 150 million monthly active creators, Picsart is the world's largest creative platform. Picsart has collaborated with major artists and brands like BLACKPINK, Taylor Swift, the Jonas Brothers, Lizzo, Ariana Grande, Jennifer Lopez, One Direction, Sanrio: Hello Kitty, Warner Bros. Entertainment, iHeartMedia, Condé Nast, and more. Download the app or start editing on web today to enhance your photos and videos with thousands of quick and easy editing tools, trendy filters, fun stickers, and brilliant backgrounds. Unleash your creativity and upgrade to Gold for premium perks!