2020 was anything but a normal year. Even the way we use Instagram changed. So what are some of the top trends on Instagram that we'll see carry over into 2021 and beyond? While the way that we engage with brands, influencers, and our friends on social media has fundamentally changed, there are a few key Instagram trends that we predict will stick around. So what can you expect in Instagram story trends, feed posts, Reels, and more in 2021? Below, we dive into the big changes from 2020 to 2021 and predict what visual trends are here to stay this year.  
Instagram in 2020 vs Instagram in 2021
What were some of the top trends on Instagram to come out of 2020? Let's break them down and see how they have helped shape what is popular on the platform in 2021. You'll see these Instagram trends take form across multiple parts of the app, including what is served in your Explore tab.

The Rise of E-Commerce
Shopping on Instagram is here to stay. Additional e-commerce tools were introduced to the platform last year, making it easier for consumers to shop while they scroll while giving small businesses additional sales outlet opportunities. The new ease of click-to-buy online shopping, coupled with a rising consumer desire to support small businesses hurting during the COVID-19 pandemic, has contributed to steady growth in more shoppable posts and features. This year, we expect Instagram to continue to make its native e-commerce tools more robust and accessible. 
Influencers Driving Sales
With Instagram's new e-commerce features, we think it's safe to say that Influencer marketing is not going anywhere. The new e-commerce tools will allow Influencers to better track their influence on sales, enabling influencers to develop stronger relationships with brands and more immediate feedback from their fans. 2020 saw a decrease in traditional ad spend, as brands shifted their budgets to more social marketing strategies. In 2021, we can expect these Influencer-brand relationships to continue to grow with more data-based sales tracking. 
Unpolished Short Form Video
TikTok saw viral adoption in early 2020 and Instagram launched its version of short-form video content on a global scale in August, aka Instagram Reels. While the rollout for the feature was slow, we can expect popularity in Reels to pick up in 2021 as Instagram builds in more discoverability features and user capabilities. This form of 15-second short video content opens up new avenues for information sharing and the chance to easily get discovered. Instagram Reels are more easily discoverable than Instagram Stories, so it's probably safe to say that Instagram Story trends from 2020 will be applied to making viral content on Reels in 2021. 
Sharing and Saving Information
Last year, use cases for Instagram dramatically shifted as a need to quickly share visually-forward information became more and more apparent. The world turned to social media to share and explain complex stories and topics, leveraging Instagram Carousels to make the complex simple and shareable. Here, hashtags just weren't enough to get eyes on Instagram accounts. Carousel posts and memes took the spot of some of the most trending Instagram posts. Not only are text-based visuals a great way to share important updates and information, but we predict that in 2021, brands will also take hold of this Instagram trend more. As Instagram puts more value on saveable content, using carousels and tutorials to drive saves will help fuel your success on the platform.
Meme-tastic Posts
Memes are here to stay. 2020 desperately needed some comic relief, and Instagram memes are how we all found it. In 2021, we can expect more brands to apply memes to their social strategies, too. For marketers, it will just be a matter of finding and creating your own memes that stick to your brand voice while still appearing at the top of the Instagram algorithm. 
Authentic Copywriting
Prior to 2020, Instagram captions were pretty catchy and to the point. Users would skim a post's copy, spending more time visually taking in the aesthetically pleasing Instagram photos and videos. In 2020, however, we saw a rise in lengthier captions that get across more personal, authentic stories. In 2021, we can expect this shift towards authenticity and transparency to continue to grow, with users leveraging all parts of the platform (post copy included) to tell their true stories. 
Caption lengths on Instagram have more than doubled since 2019. In 2020, we saw the rise of micro-blogging and Instagram Guides and we can expect to see that trend stick around in 2021. Longer captions increase the amount of time spent on posts and also encourage communities to comment with their own experiences, thereby driving up post engagements. Instagram Guides, which were introduced to the platform last year, may continue to grow in 2021 as people start traveling and sharing more out-of-home experiences in the form of these micro-blogs. 
Live From the Living Room
In 2020, pretty much everything went virtual. Brands and users alike shifted their plans to Instagram when it came to connecting with their audience. Instagram Live saw a huge spike in usage and we expect that to continue to be one of the top trends on Instagram in 2021.
10 Current Instagram Trends
1. Social Causes Drive Content
This trend aligns with carousel posts and informational memes. With social justice movements coming to the forefront of social media conversation recently, creators and activists are taking to Instagram to share information and stories that were not commonly told on mainstream media. This helped create online communities and offline movements beyond just trending Instagram posts. We can expect to see these Instagram trends continue into 2021 as more people desire to connect with other users working towards the same social justice goals.
View this post on Instagram
2. Going Live
Going live on Instagram isn't just for influencers! We're seeing more and more users, brands, and community groups connecting with their friends and family on Instagram Live. The feature creates more opportunities for direct engagement and interactions in real-time. Think about it – you can host everything from a guided meditation for your friends to a community yoga class now online from your phone via Instagram Live. This is one of the Instagram trends that is here to stay!
View this post on Instagram
3. IGTV in Your Feed
It's been around for a while now, but the COVID-19 pandemic caused IGTV to grow in popularity as users looked for a way to share more long-form content on the platform. Instagram has made it easier to share and discover IGTV content, incentivizing creators to save their Lives as an IGTV. Videos are now easier to create and edit than ever before via PicsArt's video editor. Even better, you can now upload both vertical and horizontal videos to IGTV.
View this post on Instagram
4. Scroll and Shop
There are so many ways to shop on Instagram right now! Gone are the days of just using Instagram for product discovery. Now, with shoppable posts, story stickers, and other e-commerce features on the platform, we can expect the Instagram shopping trend to remain popular through 2021 and beyond. Instagram has already mentioned rolling out new shopping features like Instagram Shops and Instagram Live Shopping. We can't wait!
5. Guides Are the New Way to Make Recommendations
Instagram Guides are one of the latest visual tools supporting the shift towards micro-blogging. Beyond just trending Instagram posts, we're already seeing brands and influencers using Guides as a way to give recommendations. This is a much more comprehensive feature than what's been available in the past. Typically, users would drop information in post comments, on colorful Instagram stories, or on story highlights, but now, they are able to keep all of the information in one, organized place, similar to a blog post.
View this post on Instagram
6. Authenticity Over Everything
Authenticity started with influencers, but now we are also seeing it as a call for all users, brands included. Users are asking accounts with a lot of likes and followers on Instagram to use their platform for good and be transparent in their values and operations. In response, brands and influencers are taking to Instagram to share their values, stance on social issues, causes to support, and more. The ultimate goal of these authentic posts is to create a sense of trust and understanding between consumers and brands.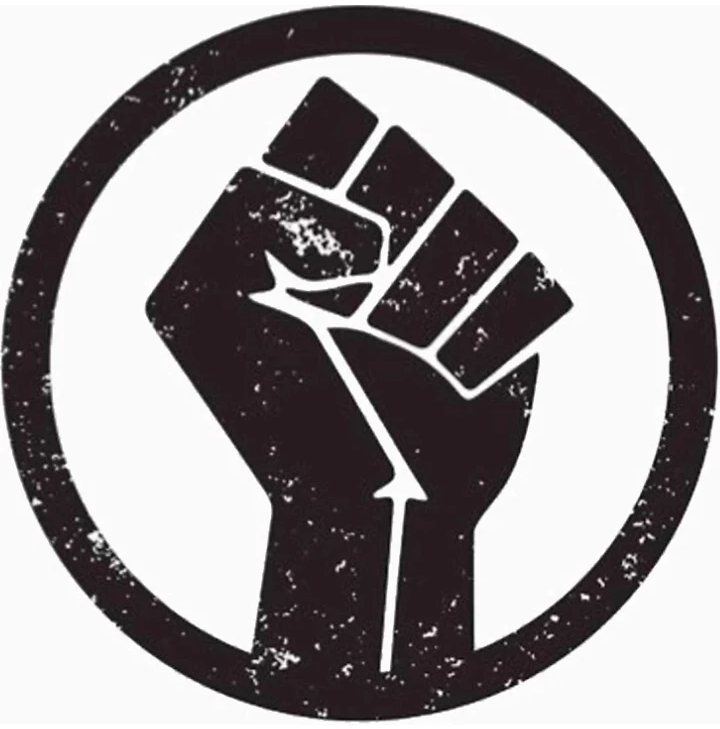 via PicsArt
7. Cross-Platform Posting
It's now quite common to find TikTok videos, Twitter screenshots, and Giphy gifs in trending Instagram posts. Users are asking themselves, if content is relatable or laughable, then why not share it with my friends on Instagram? The acquisition of Giphy and features that make it easy to share TikTok videos and tweets will make it so that we continue to see a rise in cross-platform posting. At the same time, Instagram is rolling out new features quickly to continue to compete with these outside platforms. Either way, we're seeing an uptick in Instagram content under the hashtags for #TikTok and #Twitter. Due to the rise in content recycling, you'll also see trends from TikTok later shared on trending Instagram posts. Case in point, the Renaissance Trend:
View this post on Instagram
8. Carousel Posts Make Info Sharing Easy
Carousel posts increasingly get users to stop mindlessly scrolling and start engaging. Gone are the days of sharing multiple photos like a photo album on Instagram carousels. Now, it is all about telling a story that can be educational and/or inspirational. Whether you are explaining a complex topic or trying to drive deep into a concise idea, Instagram carousels have evolved into a great storytelling tool. One of the newest takes on this top Instagram trend is the use of carousel posts to share one graphic or message, but with different backgrounds and aesthetics. This increases the chances of shares, as followers will have more options to pick from based on their personal Instagram aesthetic.
9. Keep an Eye on Reels
They're expected to rise in popularity in 2021. In fact, trendspotters are expecting Instagram reels to be TikTok's direct competitor this year. This is definitely an Instagram trend we are going to be keeping our eye on!
View this post on Instagram
10. Branded AR Filters
So much more than Instagram filters, branded AR filters are going hand-in-hand with the rise in the Instagram shopping experience. The filters are seen in Instagram story trends as they allow brands and influencers to create a fun and personalized unique experience for their consumers that go beyond shopping. It's a memorable experience. Aside from creating branded AR filters just for the sake of entertainment, brands are also using the feature to create try-on experiences with different products and as part of larger movements like Earth Day.  
How to Make Your Own Trendy Designs
It might feel like there are a lot of Instagram trends to wrap your head around in 2021. If you're wondering how to make your own trendy graphic designs and apply all of these top Instagram trends to your own feed in 2021, well we have on word for you: PicsArt.
Whether you're on desktop or editing on the go, PicsArt has everything you need to make the latest Instagram trends come to life on your own account. From Photo Editing Tools to Video Editing Tools, you can edit all of your content in one place, easily resizing images for Instagram. PicsArt even has preexisting Instagram templates to help get you started on everything from your next trendy Story to carousel, Reels, and feed posts. There are a TON of features on PicsArt that will take your Instagram game to the next level – just check out these Instagram collages. Definitely check out PicsArt on Instagram the next time you need a little trending Instagram post inspiration. 
For the purpose of this tutorial, we'll teach you how to edit your Instagram photos using PicsArt. Here's the step-by-step to get you started!
Step 1) Open the PicsArt mobile app and tap on the plus sign at the bottom of your screen to upload the image you want to edit.
Step 2) Tap Effects in the bottom Editor toolbar to see all of the available photo filters. Depending on your Instagram aesthetic, select your desired filter and tap Apply on the top right to save your edit.
Step 3) Click Effects again to layer on another filter of your choosing. Repeat this step to add as many layers of filters as you'd like. Don't forget to tap Apply on the top right in between each edit. 
Step 4) Continue to explore other editing tools like Sticker, Mask, Text, Fit, and Frame to add more unique and personalized touches to your photo and resize it for Instagram if needed.
Step 5) When you are happy with the edits on your photo, click Next at the top right of your screen, then click Save or Post to share your beautiful creation with the world!
PicsArt all-in-one Photo and Video Editor, Collage, and Sticker Maker is the world's largest creative platform with over 150 million monthly active creators and influencers. PicsArt has collaborated with major artists and brands like Taylor Swift, The Jonas Brothers, Gwen Stefani, Maroon 5, Lizzo, Meghan Trainor, One Direction, MONSTA X, Warner Bros. Entertainment, iHeartMedia, Condé Nast, and more. Download the app today to level-up your photos and videos with thousands of quick & easy editing tools, trendy filters, fun stickers, and brilliant backgrounds. Unleash your creativity with PicsArt and upgrade to Gold for awesome premium perks!