One thing's for sure: You can't become an expert at golden hour photography if you don't know when the renowned golden hour occurs. So, before you find out how to take golden hour pics, let's figure out what the golden hour is.
Golden hour, arguably one of the best times for taking pictures, is when the sun is near the horizon. You have about an hour after sunrise and an hour before sunset. Since golden hour is not a precise term, its definition is similarly vague and dependent on latitude and the season. The main thing to do is to observe carefully, and you'll know it when you see the beautiful golden light. The secret of this magic hour is that the sun hits at around a 6-degree angle, creating a soft warm glow that both the human eye and the camera find mesmerizing.
How exactly does it work? Because of the small angle with the horizon, the rays of the sun have to travel a long way before they reach us, so they encounter more dust particles and droplets of water. These particles make the sunlight less bright and softer. The rays of the sun pass through a thick layer of the atmosphere, which scatters the violets and blues and accentuates the reds, yellows, and oranges.
Why do photographers love golden hour?
The web is full of stellar examples of golden hour photography, and you can probably guess why it's such a favorite among photographers, especially nature photographers. Notice for example how the golden hour illuminates wildflowers, creating a radiant halo, an impression of warmth and carelessness.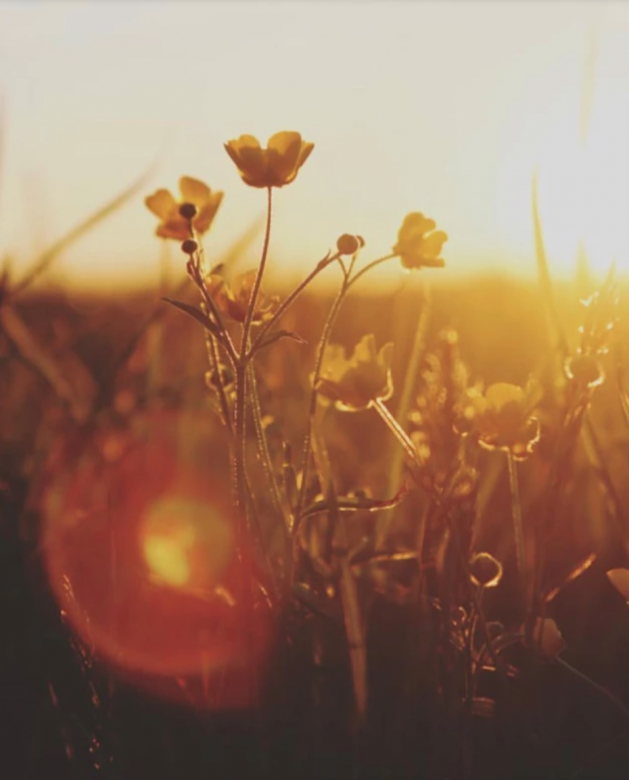 Or how the pink-blue gradient backdrop helps to bring out every minute detail of every plume, proving time and time again how amazing nature is.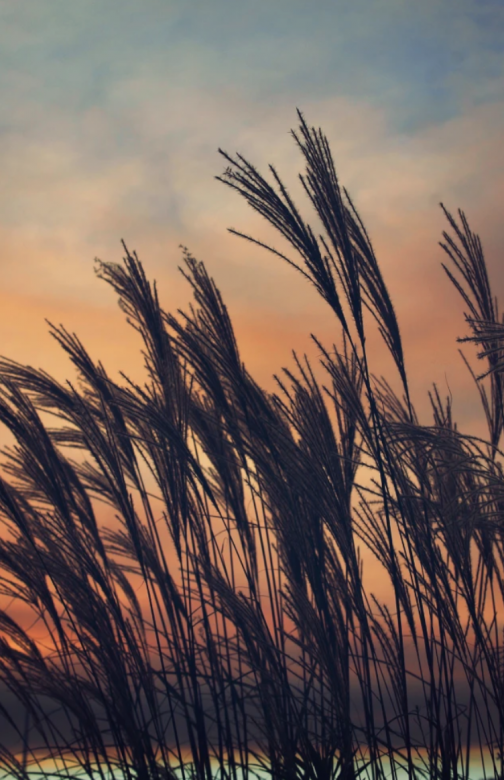 The etymology of the word photography is a hint in and of itself: If you're "graphing" with "photo," that is drawing with light, a light that allows you to capture settings in a new way, elongate the shadows, and soften the contours is exciting to experiment with.
Golden hour photography is especially ubiquitous in landscape photography. Take a look at this photo of Manhattan Beach pier taken by Deirdre O'Neel. Notice the mysterious aura the lampposts and lights on top of the octagonal building create when put against the backdrop of just about setting sun? With shadows of people around it and the triangular net of lights on top, the building almost looks like a temple. And it's only thanks to the magic of golden hour photography.
To sum up, it is the transformative effect the golden hour gives to photos, the depth and texture it adds, the spell of an untold story it casts, that make it a darling of professional and amateur photographs alike.
Types of golden hour photos
While landscape and nature golden hour photography is extremely popular, it is not the only type. There are also golden hour portraits, macro and close-up photos, street and travel pics, and others. Let's first discuss golden hour portraits in detail, and then the other types of golden hour photography.
Golden hour portrait:
Golden hour portraits are super trendy and do wonders for your skin. Such portraits immediately cast you as someone optimistic, vibrant, and warm. We've all seen those "golden hour in the rye" photos, where women with flowing hair dance around like it's summer solstice every day. Alternatively, those in golden hour portraits, often mere long shadows of themselves, give off the impression of the ultimate archetypal traveler, open to what the world holds, alone, free, and resilient. The defining characteristic of golden hour portraits is how life-affirming they are. It comes as no surprise: A light that forgives all imperfections and mystifies the subject is also forgiving toward life's shadow side.
More golden hour photography:
Other common types of golden hour photography are travel and street photography and macro and close-up photos. To give the former a try, photographers typically spend hours looking for the right spot in a new city, village, town, or country, the spot that during the golden hour will "sparkle and dance in a glorious jubilee," as Emily Bronte wrote. And then they just wait for the right moment to shoot. Interestingly enough, in most cities, the golden hour coincides with the times when the markets are opening up or people are going home after work, so the photos will usually be very dynamic. If you want to try macro photographing insects or flowers, the morning golden hour is best, especially if there's mist or dew.
  How to prepare for a golden hour photoshoot
In order to succeed in the art of golden hour photography, some preparations are in order. You have to meticulously plan the photoshoot to have a better chance at great photos.
Landscape/Nature/Travel:
If you're attempting urban landscape/nature or other travel photography, make sure you've chosen the right spot with a beautiful composition. Pro tip: Bodies of water photograph especially well at the magic hour.
Portraits:
If you're trying your hand at a golden hour portrait, position the sun to the right or left of the subject. If you're trying to set the subject aglow, position your subject with the sun right behind. It'll give the portrait that dreamy lucid quality. You can also try using a reflector to send some extra light back to the subject.
If you're shooting with a camera, you have to set the right settings. For portraits, shoot with a low aperture. That being said, nowadays your smartphone with its variety of modes and settings will do just as well. You can even immediately edit it with Picsart, an awesome all-in-one photo and video editor, and share your work with your followers.
And most importantly, in preparation for your golden hour photoshoot, try picturing what exactly you want to capture. Is it the carefree nature of the person? The rugged maturity of a long-distance traveler? Do you want just the #sunsetgoals and untainted nature or do you want lingering shadows of passersby in it? A major part of the preparation should be setting your goals for the shoot.
Best tips and techniques for golden hour photography
Although a lot of the fun of photography comes from experimentation, we have some tried and tested tips for golden hour photography that'll make your experience so much better. So, to excel at golden hour photography, you should:
Pay attention to the shifting light. The magic hour has many hues and stages, so you better be flexible, take many photos, and keep adjusting your ISO.
If you can, shoot raw to be then able to retrieve the deep shadows.
Try shooting silhouettes. There is no better time for that! Look for elaborate ornate landscape edges that pierce the glowing horizon, those are especially stunning and will give your photo an air of tranquility.
The golden hour is also a good time to experiment with bokeh. 
The magic hour may not last too long, but you can still try it all: front and back lighting, rim lighting, catching a flare.
Don't over edit your golden hour pics. Minor tweaks are fine, but the whole point of choosing the perfect lighting is to go #nofilter.
If you're shooting landscapes, the golden hour is perfect for rejuvenating the shot, making it look less barren and glum.
Picsart is a photo and video editing platform and creative community. A top 20 most downloaded app worldwide with over 150 million monthly active users, its AI-powered tools enable creators of all levels to design, edit, draw, and share content anywhere. The platform has amassed one of the largest open-source content collections in the world, including photos, stickers, backgrounds, templates, and more. Used by consumers, marketers, content creators and businesses, Picsart tools fulfill both personal and professional design needs. Picsart has collaborated with major artists and brands like BLACKPINK, Taylor Swift, Lizzo, Ariana Grande, Warner Bros. Entertainment, iHeartMedia, Condé Nast, and more. Download the app or start editing on web today, and upgrade to Gold for premium perks!