Psssst! Looking for more ideas? Try learning how to make an iPhone wallpaper using only cat pictures! And did you know that you can also use PicsArt photo editor to make an iPhone lock screen wallpaper and customized home screen icons?
Be honest: How many times a day do you check your phone? Twenty? A hundred? A million? A zillion??
Yea, us too. And that means we spend a lot of time looking at our phone wallpaper. And if we're looking at something that many times, it better be something that brings a smile to our face. Or a chuckle. Or at the very least a little smirk.
Read on to discover a bunch of ways for you to use PicsArt to make awesome phone wallpapers that will have you smug with pride every single time you check your phone. And let's be real. That's a lot of times.
Make it easy with a simple crop.
Grab a backgrounds pack from the PicsArt Shop (we got all of these from the Pop Art Patterns pack) and open a background in the Collage Maker. Save your background in your device's gallery, and then open it as a photo layer in Draw with the canvas set to the dimensions of your phone wallpaper. And, 30 seconds later, you have a fun new wallpaper.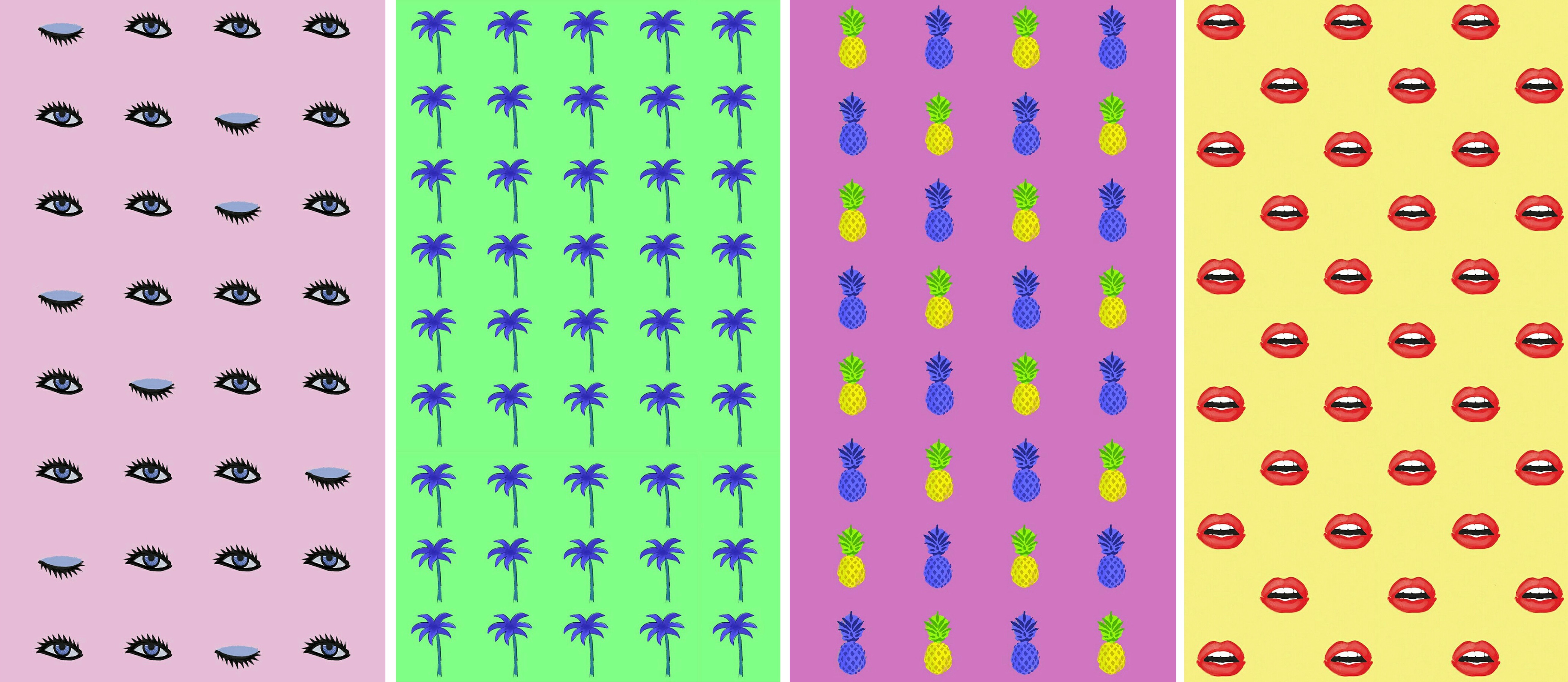 Create something cute.
We snagged this Clipart from the Candy-Colored Overlays pack and we think it's quite possibly the cutest thing that's ever happened. It's easier to prepare these in Draw because you can change your background color as many times as you want, and you can adjust the size and placement of your Clipart with the layer transform option. Tell us how you really feel.
If your style errs on the darker side, don't worry, we've still got you covered. Grab a Clipart from the Love Bites pack and embrace your sarcastic side. Or, try following our Neon Sky Lights tutorial to draw your own neon designs in any style you like.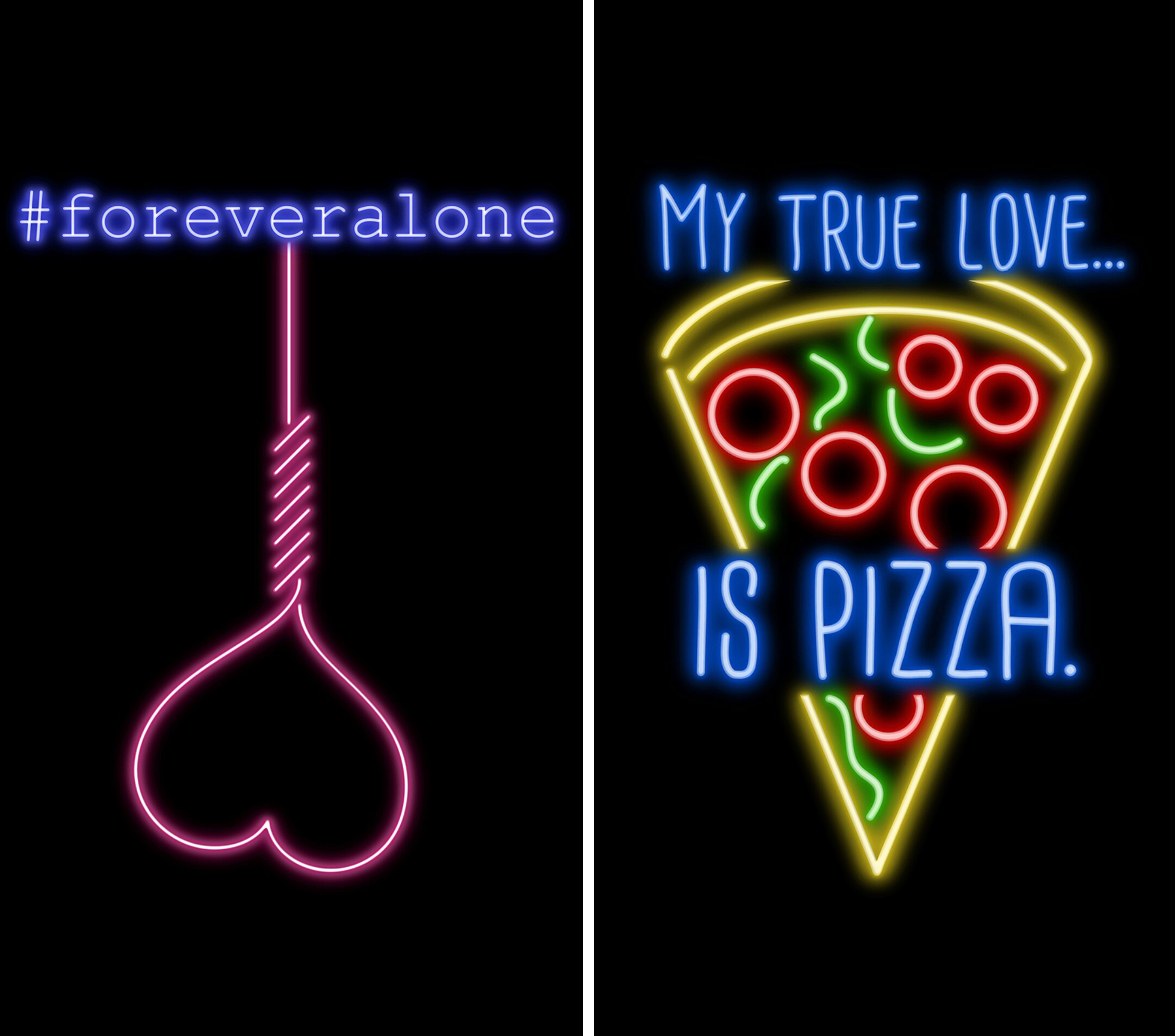 Add a quote overlay.
Whether you want to design your own quote overlay or simply add text, there's nothing like having a little affirmation of your awesomeness waiting for you every time you go to check your phone. We used the Shape Tool to add a frame, and of course we couldn't resist these little bunnies from the Rabbit pack for the finishing touch.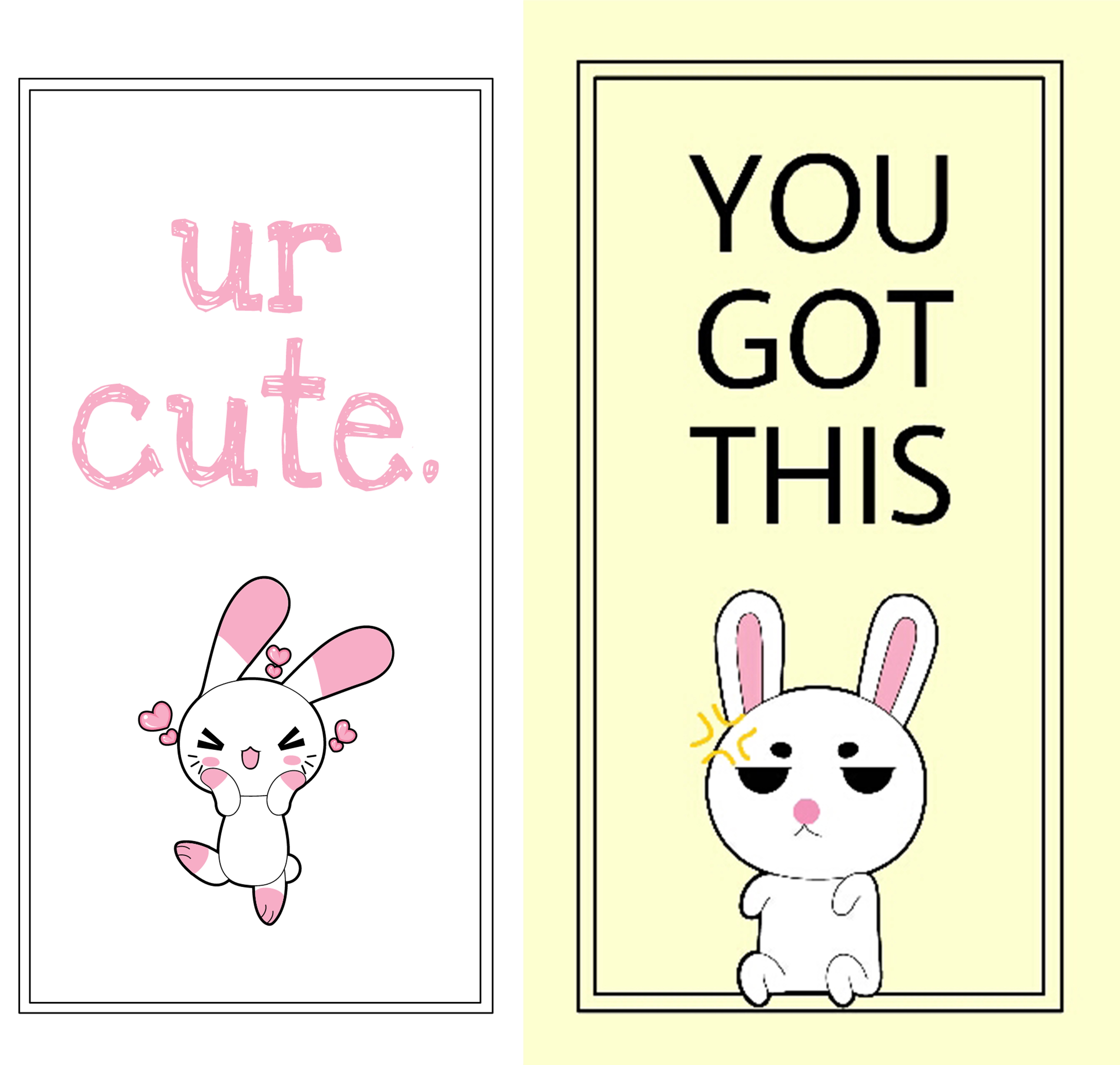 Play with our favorite brush.
Nestled under the star icon in the brush menu, the shape brush is one of our favorite little secrets in Draw. You can use it to brush on shapes to create patterned backgrounds in a few seconds. Be sure to tap on the star icon to choose or change your shape. Check the Fill option if you'd like to brush on solid shapes (left), and the Stroke option to brush on outlines (right).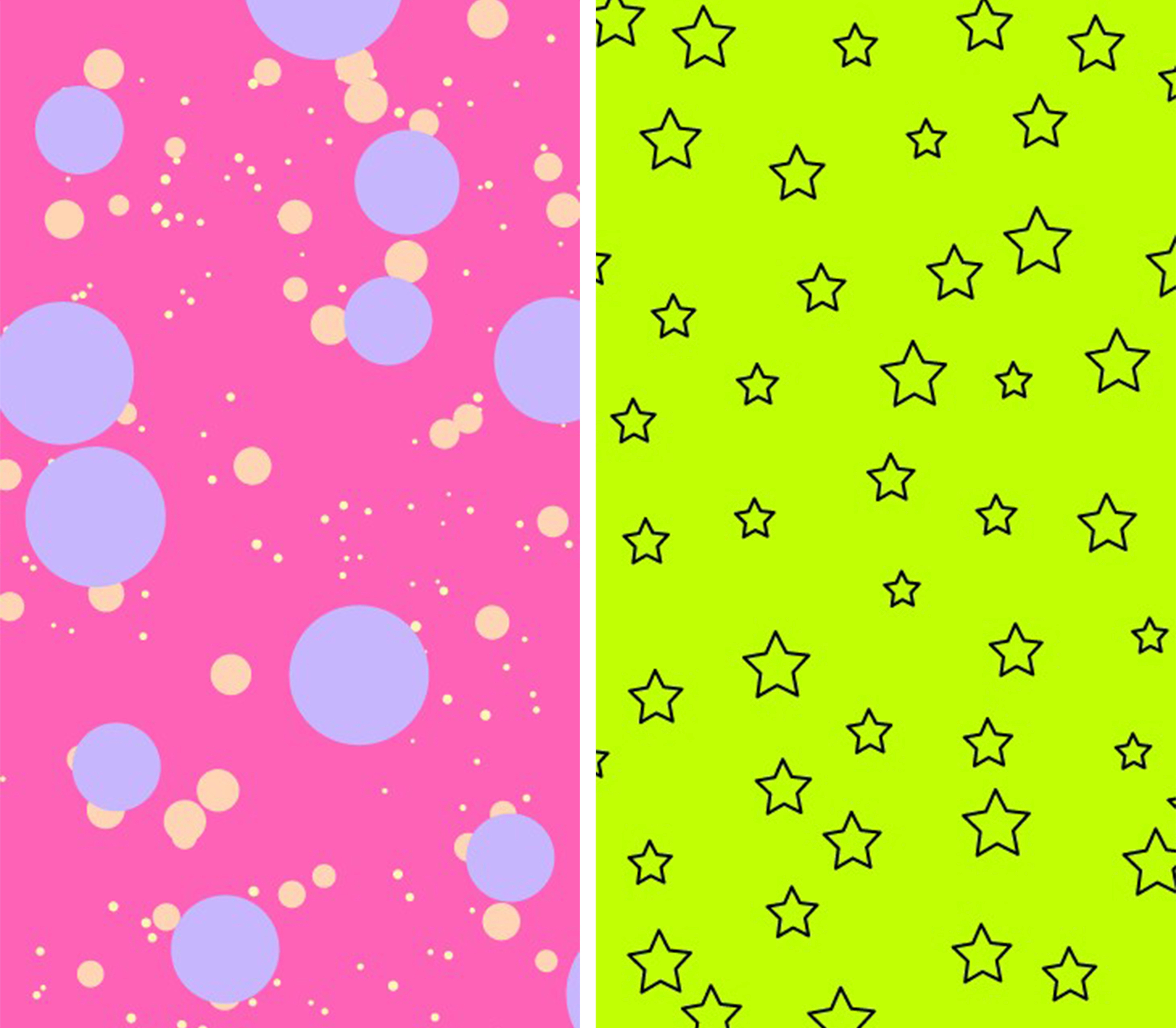 Then head into the brush settings by scrolling down if you're on iOS (and tapping on the sliders icon if you're on Android), because that's where the real magic happens. Our favorite feature to play with is the Hue Jitter slider. Turn it up a bit to brush on different shades of your brush color, or crank it all the way up to literally paint with a whole rainbow of different colors in one stroke. It's like… instant happiness.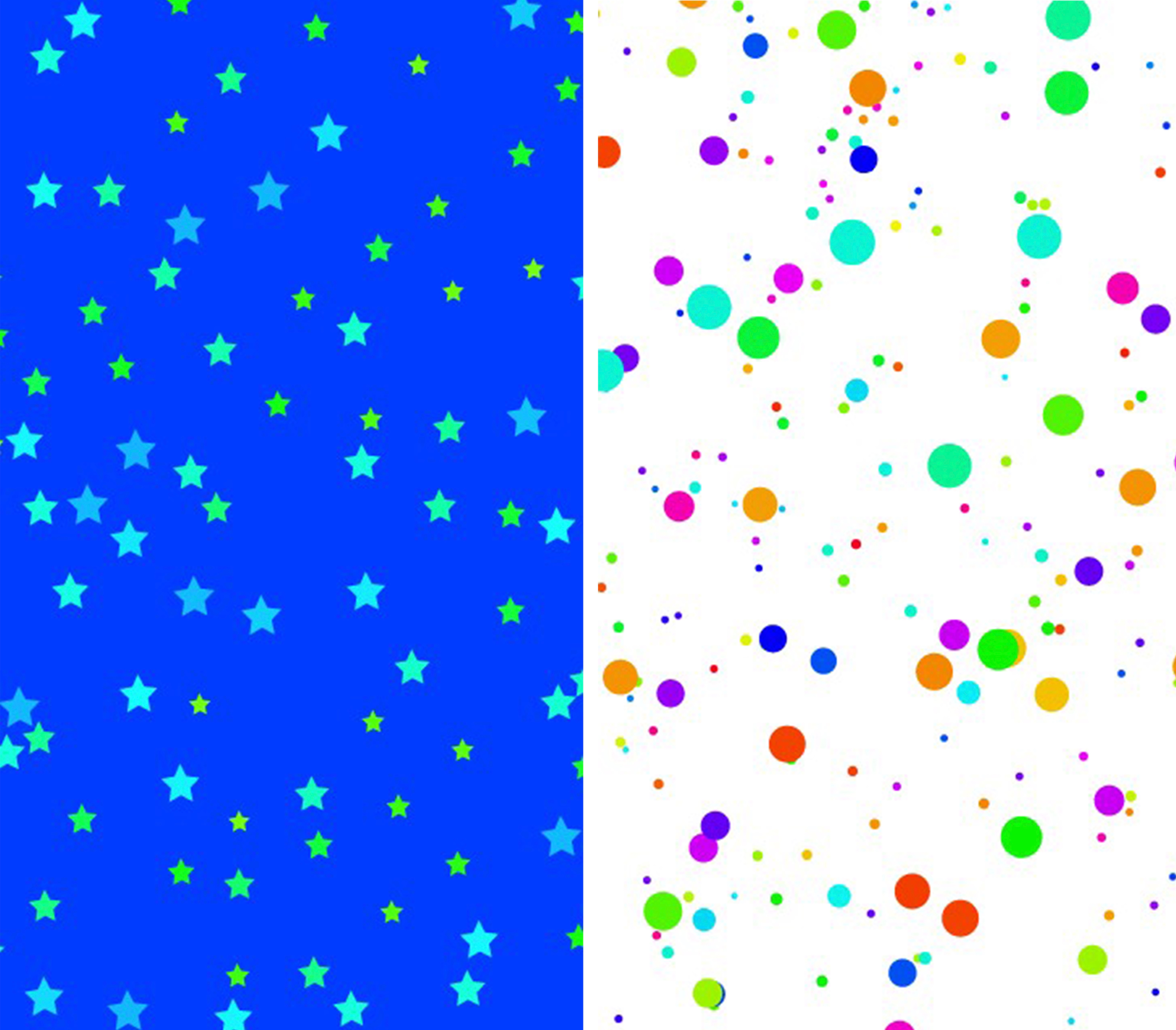 Dress up your favorite Clipart.
This technique is very similar to when we showed you how to create your own coloring pages. Just open your Clipart in Draw (shout-out to the Cityscape pack for these guys!) and start coloring in a blank layer below your Clipart. And, once in a while, feel free to throw in a Lens Flare for good measure.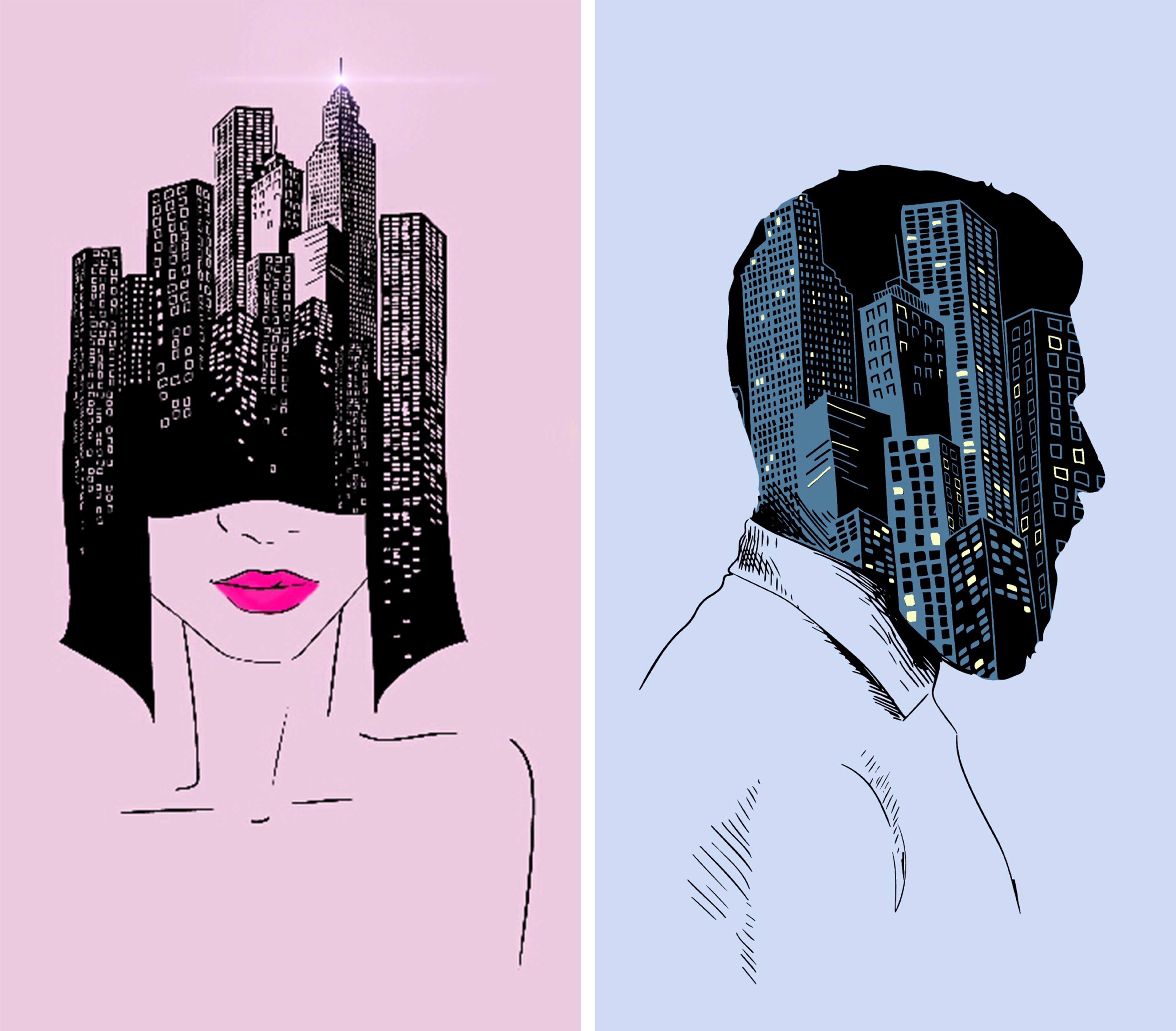 Create something cute.
When you're creating your own phone wallpaper, you're working with a canvas shape that you're probably not used to. We found these adorable Clipart images in the Sweet Pals pack, but after we added them, the top half of the canvas was looking pretty empty. And that's where the Selection Tool came in. We used it to copy and paste the confetti and text a few times to fill up that empty space. Phew — compositional balance restored.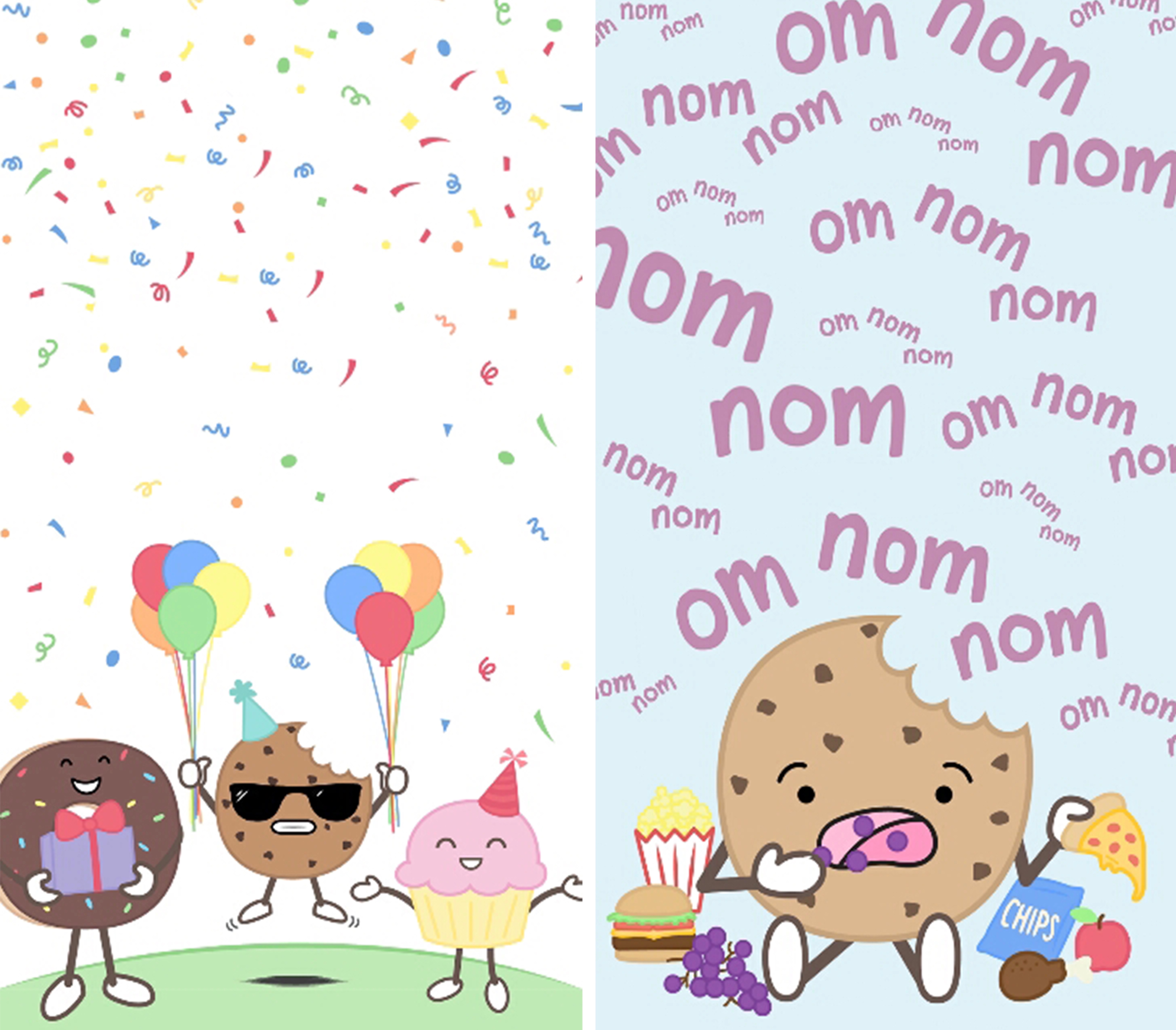 Create your own wallpaper designs and share them on PicsArt photo editor with the hashtag #PhoneWallpaper. And don't forget to make them #FreeToEdit so that others can download and use your wallpapers too!