Flat lay photos are some of the coolest kids on the block, so to speak. While "flat lay" may not be a household term, we are all familiar with these types of photos. In fact, we see them on a daily basis, whether online shopping for clothes or looking up a recipe for dinner. 
What Is Flat Lay Photography?
Essentially, a flat lay photograph is one taken from above, usually of a visually-appealing array of objects on a – you guessed it – flat surface. We come across them in clothing and food photography often because they are perfect for featuring several items in one space in a way that's aesthetically pleasing and places emphasis on objects instead of models or other subjects. The selective composition of these photos draws our eye across the space and invites us to appreciate details. These well-curated arrangements are almost more like still-life paintings than photographs.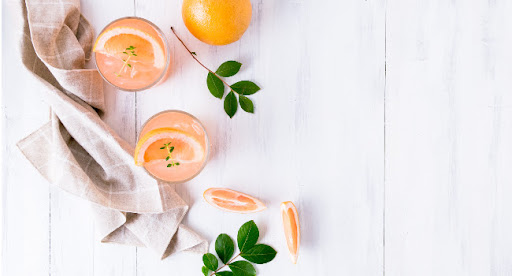 Photo by Kim Daniels via Unsplash
When to Use Flat Lay Photography
Given the examples above, you can already gather that this style is ideal for food photography or to showcase specific clothing items. Lay out your favorite look or some clothing that you're trying to sell on a second-hand site among carefully-selected accessories like jewelry or flowers. As for food, you've likely seen people out at restaurants snapping a photo of their plate from above, and that's to get the flat lay look. So, whether you have time to set up a scene of a meal you're putting together in your kitchen, or you simply want to snap a picture of your dinner out, hold your camera high and be sure to include details like utensils and textiles that will add texture and depth. 
As you may have gathered, flat lay photography works well for any object. If you want to show off your watch or pen collection, use the composition tips below to set the scene and then take the perfect shot from above. If you want to capture the project you're working on at the office, get creative and include pens, markers, and other tools of your particular trade in a well-thought, flat lay shot.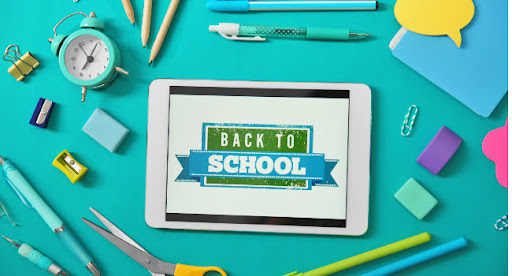 Composition: Flat Lay Photography Setup
Composition is key to all types of photography, and flat lay is no exception, given that there is so much setup involved. You can take all the time you need to arrange your objects exactly how you want to beforehand. It's not like taking a photo of a landscape, where you can control how you take the picture but not the contents of the photograph itself. Here, you have full reign, so use it to your advantage. 
If you're just starting to learn how to decorate for flat lay photography, spend some time playing around. Even if you don't take any photos, you can practice laying out a scene with the objects on your desk or some of your favorite garments from your closet. If there is one central item – let's say, a shirt – you'll want to pair it with other smaller items so that the viewer's eye will move around the photo. These items will also create depth, texture, and contrast. Shiny accessories like watches and other pieces of jewelry pair well with fabrics, and this logic carries over to different setups, too. You've likely seen that most food photographers include metallic tones in flat lay compositions, making sure kitchen or dining tools make it into the scene.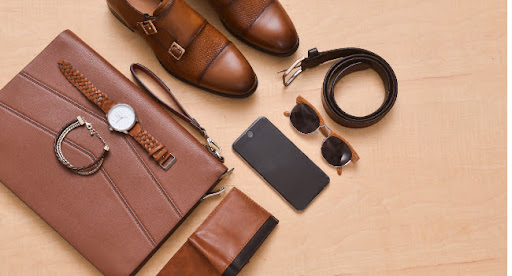 Be sure to play with color as well. If you want to keep things simple, stick to neutral tones and metallics. That said, two- or three-tone compositions can be powerful, too. Again, since you have the power to choose every little detail, you can select items that fit a specific color scheme.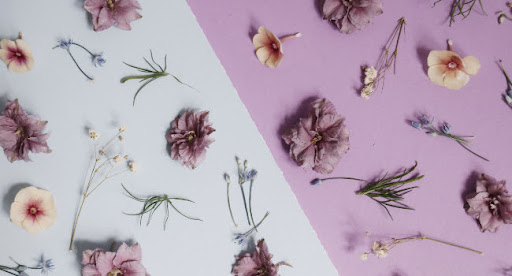 Photo by The Creative Exchange via Unsplash
Finally, make sure that the decor you choose fills the space nicely. Well-shot flat lay photography is less about quantity and more about the overall arrangement. For example, if your clothing flat lay photo looks a little sparse, you don't necessarily have to add in several more pieces of jewelry or accessories. The answer may be swapping out a pair of earrings for a large necklace that fills the space better. That said, quantity is still important. Most flat lay photos contain several items, even if repeated, such as in the case of a series of colored pencils or books. Sometimes, the message of this photography style is actually about abundance (think back to the example of showing off a watch collection), so it's no surprise that many of these photos are quite full.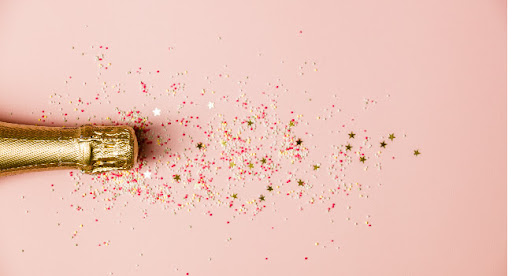 Think of your flat lay photo as having a foreground, middleground, and background. The background is easy: keep it simple. Many opt for a white background, but other surfaces work well, too, so long as they are not busy. Since flat lay photos usually contain a variety of objects, a busy background will overcomplicate the image. In the middleground, we recommend placing medium- or large-sized items that are central to the composition. In the clothing example, the middleground is where you would put the garments. Finally, in the foreground – and perhaps interwoven with your items in the middleground – place smaller objects like accessories. Interspersing your layers can help the photo look more natural and not like an image of a crowded stack of props.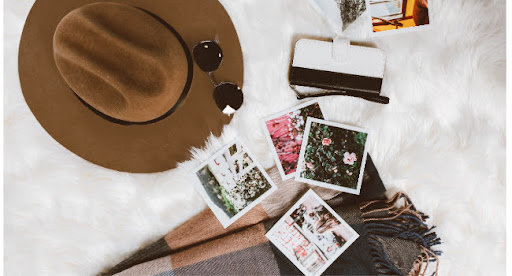 Photo by Clarisse Meyer via Unsplash
One of the first concerns is whether to go with an organic or inorganic composition. Organic shapes look carefree and fun, perhaps a bit less staged. Yes, you can cast your items around the space however your heart desires, or you can use V-shapes and curved lines as a general guide. That is, you don't have to literally place all your objects on certain lines – especially if you're going for the organic look – but you can use these shapes to give a bit of order. If you want something more structured, organize your items into quadrants and lines. Your photo will definitely look staged, but that's kind of the point. Plus, you can add some visual interest by flipping individual items. That is, if you have a line of pens, have some point upward and others downward.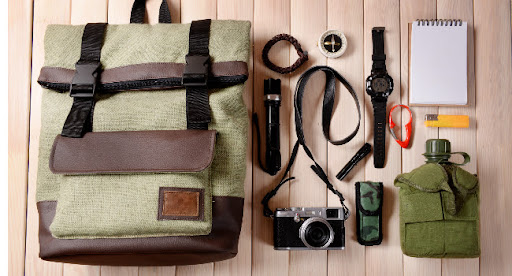 Whether you want a more natural-looking composition or not, the seven principles of design apply, which include aspects like balance, movement, and proportion. If you don't have time to read up beforehand, you can practice these principles intuitively. Try to fill your visual canvas well without putting too much visual information in any one particular area, and make sure your eye moves well around the space.
Final Tips: Flat Lay Photography Lighting & Tools
Experts recommend getting the best light possible for your flat lay photo to ensure that the objects therein are well-lit. Get close to a natural light source and if that's not possible, try to introduce some illumination into the space. If you're setting up the perfect scene, wait for daytime, but if you are out at a tasting dinner and you want to capture the glory of those delectable small plates, try using the flashlight on your phone to shed a little extra light without completely washing out the scene with a harsh flash. Then, you can edit the color of the photo after the fact.  
Finally, consider getting a tripod, even if using your cell phone to take these photos. This way, you won't have to hold your camera still, and you'll be able to adjust its distance from the scene as needed.  
Picsart is a full ecosystem of free-to-use content, powerful tools, and creator inspiration. With a billion downloads and more than 150 million monthly active creators, Picsart is the world's largest creative platform. Picsart has collaborated with major artists and brands like BLACKPINK, the Jonas Brothers, Lizzo, Sanrio: Hello Kitty, I am a Voter, Bebe Rexha, Maroon 5, One Direction, Warner Bros. Entertainment, iHeartMedia, Condé Nast, and more. Download the app or start editing on web today to enhance your photos and videos with thousands of quick and easy editing tools, trendy filters, fun stickers, and brilliant backgrounds. Unleash your creativity and upgrade to Gold for premium perks!