Every February in the US, we honor the achievements and contributions of Black Americans during Black History Month. We take this time to reflect on and amplify their amazing stories, making sure that the accomplishments of Black Americans are celebrated rather than forgotten. 
Black history and accomplishments historically were (and still are) too often left out of US classrooms. That's why we now take this time to recognize and honor these achievements and stories not only in February but every day of the year. If you're wondering what is Black History Month and why Black History Month is in February, then you've come to the right place. We're here to share some useful Black History Month facts so that you can recognize, honor, and celebrate black history all month long! 
What Is Black History Month?
Black history month is an annual month-long celebration and time of recognition of the achievements made by Black Americans throughout US history. The origin of Black History Month was originally meant for schools as a month-long curriculum focus but has since expanded to be a period of reflection observed nationwide. Every February, we pay tribute to generations of Black Americans in the US, examining their individual stories and key events in black history. 
The concept of Black History Month got its start during the summer of 1915 by Carter G. Woodson, a Harvard historian. Woodson traveled from Washington D.C. to Chicago, Illinois to join the thousands of people observing the 50th anniversary of emancipation. Inspired by this event, Woodson —  along with Minister Jesse E. Moorland and three other men — founded the Association for the Study of African American Life and History (ASALH). The organization aimed to focus on the study of Black history and the accomplishments of Black Americans.

National attention around the organization and its work began in 1926 when the ASALH announced the creation of a "Negro History Week." The week aimed to bring national attention to the movement, while also coordinating with schools to help them get necessary curriculum resources.
As time went on, this week-long observance and study of Black American history took hold on a national level. By the 1960s, colleges and universities across the United States were officially observing Black History Week. The week expanded to a full month when finally, in 1976, President Gerald Ford decreed Black History Month a national observance.
Why Is Black History Month in February?
If you've ever wondered why Black History Month is recognized in February you're not alone! The February celebration of Black History Month stems back to when it was just a one-week celebration. When the ASALH chose the first Black History Week in 1926, they chose the second week in February because Abraham Lincoln and Frederick Douglass both had birthdays that week. Black History Week evolved into Black History Month in the 1960s thanks to the hard work of the ASALH and the Civil Rights Movement. 
Black History Month Themes
Ever since President Ford officially decreed Black History Month as a national celebration, presidents have continued to issue annual national decrees with a specific theme for that year. This tradition started in 1976 and continues today. The 2021 Black History Month theme is Black Family: Representation, Identity, and Diversity. This year's theme focuses on the African diaspora and takes a historical look back at the movement of Black families across the United States.
What are some previous Black History Month themes? Check out a few below: 
1928: Civilization: A World Achievement
1938: Special Achievements of the Race: Oratory, Drama, Music, Painting, Sculpture, Science and Inventions
1948: The Whole Truth and Nothing but the Truth
1958: Negro History: A Factor in Nationalism and Internationalism
1968: The Centennial of the Fourteenth Amendment Afro-American History Week
1978: Roots, Achievements, and Projections
1988: Constitutional Status of Afro-Americans in the 21st Century
1998: Black Business
2008: Carter G. Woodson and the Origins of Multiculturalism
2018: African Americans in Times of War
This list is just a sampling of themes since they began in 1928. Check out ASALH for a full list of previous Black History month themes.
Cool Facts About Black History Month
The origin of Black History Month goes all the way back to 1928 in the United States, but since then, other countries have also started observing the month-long event. For example, Canada also celebrates Black History Month in February. Other countries like the United Kingdom, the Netherlands, and Ireland celebrate Black History Month in October.
via PicsArt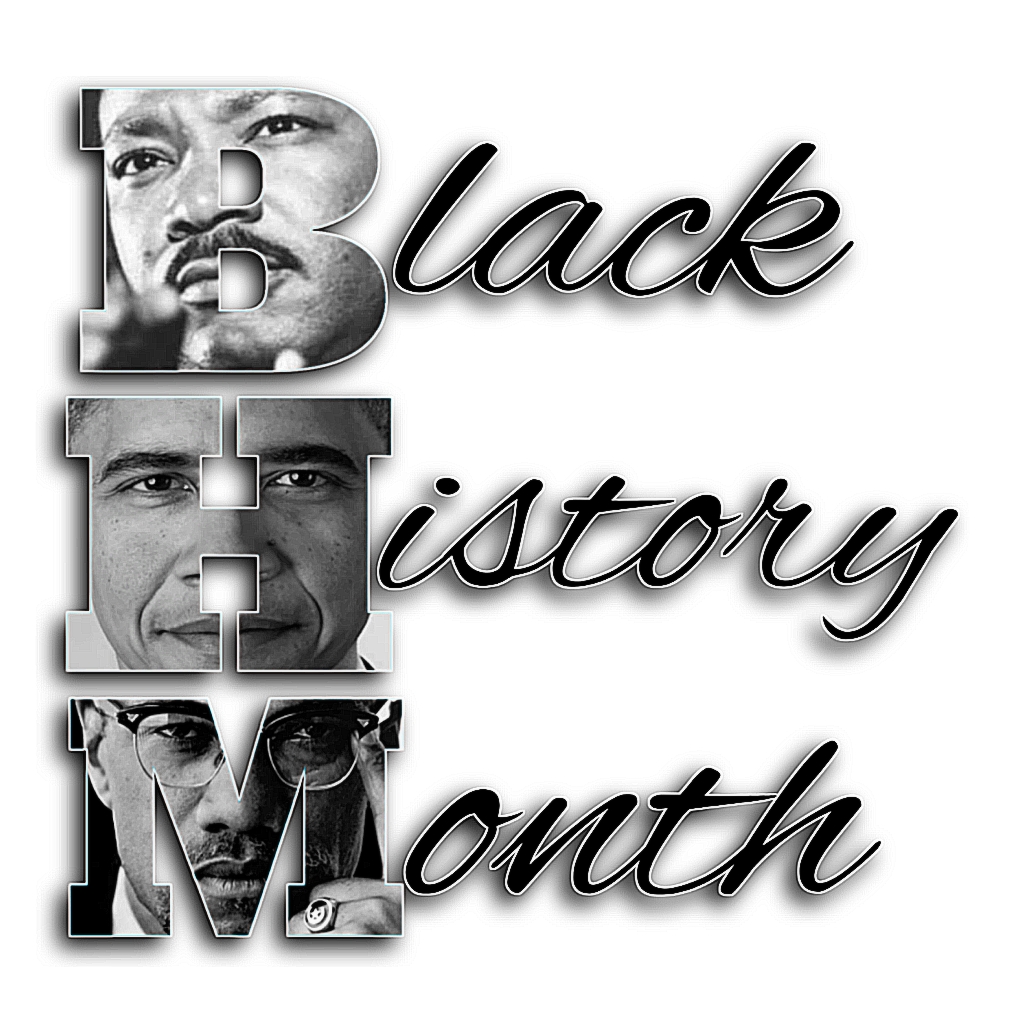 via PicsArt
On February 12, 2021, the National Association for the Advancement of Colored People (NAACP) will celebrate its 112th birthday. The NAACP is America's oldest and largest civil rights organization. They chose the date of their inception back in 1909 because it fell on the 100th birthday of former President Abraham Lincoln. That would also make this Lincoln's 212th birthday.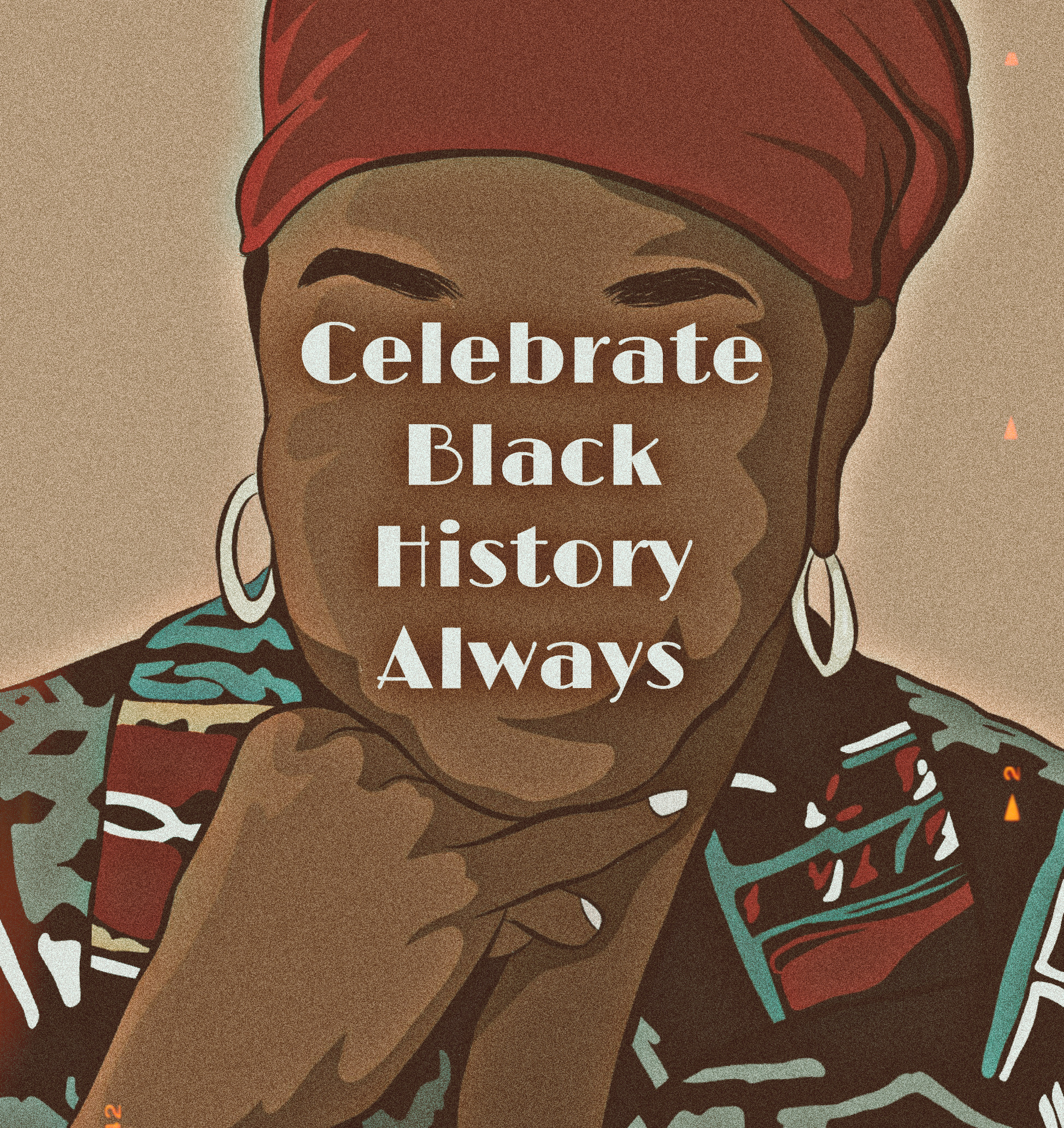 via PicsArt
The National Civil Rights museum, located in Memphis, Tennessee, is steeped in significant history. The museum is situated on the site of the former Lorraine Motel where civil rights leader Martin Luther King Jr. was tragically assassinated on April 4, 1968. To visit the museum is to experience and observe a powerful, sometimes tragic, history, giving you a good understanding of the struggles that were and still are experienced by Black citizens. 
via PicsArt
April 4th, the day Martin Luther King Jr. was assassinated, also coincides with the birthday of his dear friend and famous poet, Maya Angelou. For years after that day in 1968, Angelou stopped celebrating her birthday in observance of King's tragic assasination and would instead send flowers to King's widow, Coretta Scott King, every year on April 4.
via PicsArt
Coretta Scott King, Martin Luther King Jr.'s wife, is well-known for her musical talents just as much as she is for her civil rights work. She was a talented singer and violin player. She won a fellowship to the New England Conservatory of Music in Boston, and while there, met her future husband Martin Luther King Jr.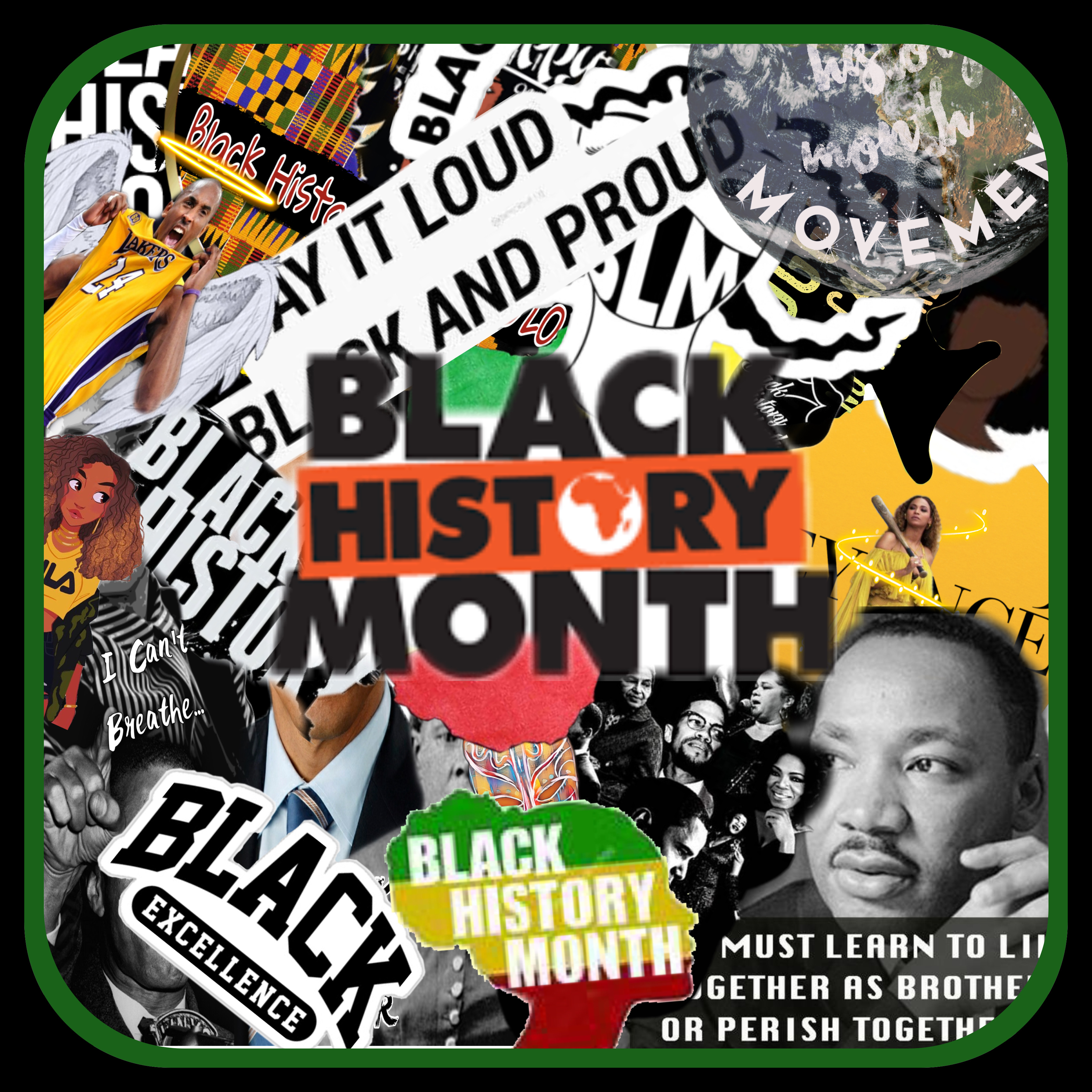 via PicsArt
Celebrate Black History Month by Creating Inspiring Designs
Art has always been a popular medium to celebrate and observe Black History Month. It's an amazing creative outlet to express yourself, honor the rich history of the African diaspora, and create an impact. Just take a look at the artwork of talented PicsArtist Namafu Amutse! If you want to create your own art in celebration of Black History Month, just open up PicsArt and start designing! You can create a cool collage, use templates, or create your own stickers to get your message across. Looking for some design inspiration? Check out this Replay we've created inspired by Namafu Amutse's art: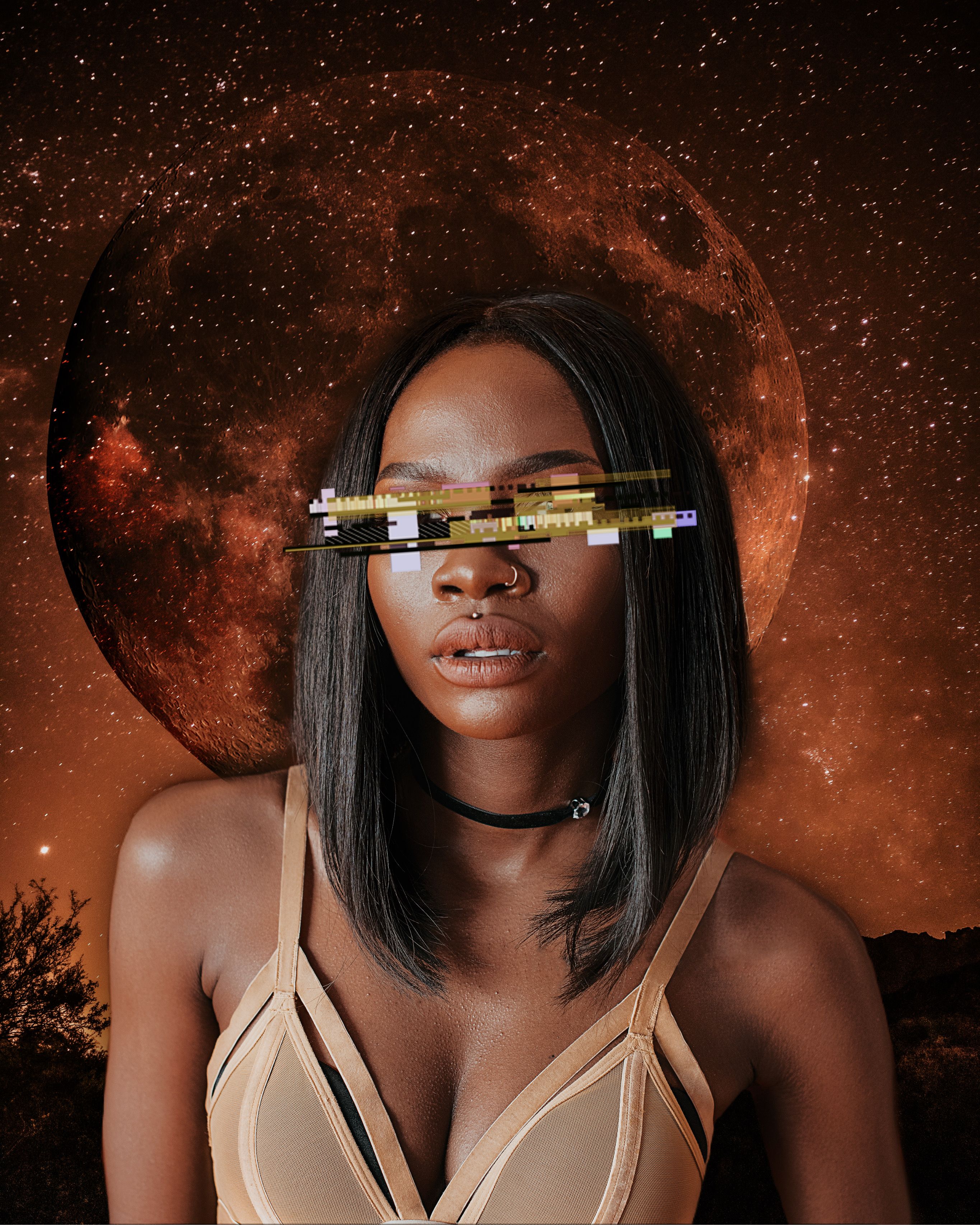 via PicsArt
PicsArt now has a Black History Matters sticker pack that you can use to further customize your edit. Check out the Black History Month celebration replay below, and be sure to share yours with the PicsArt community.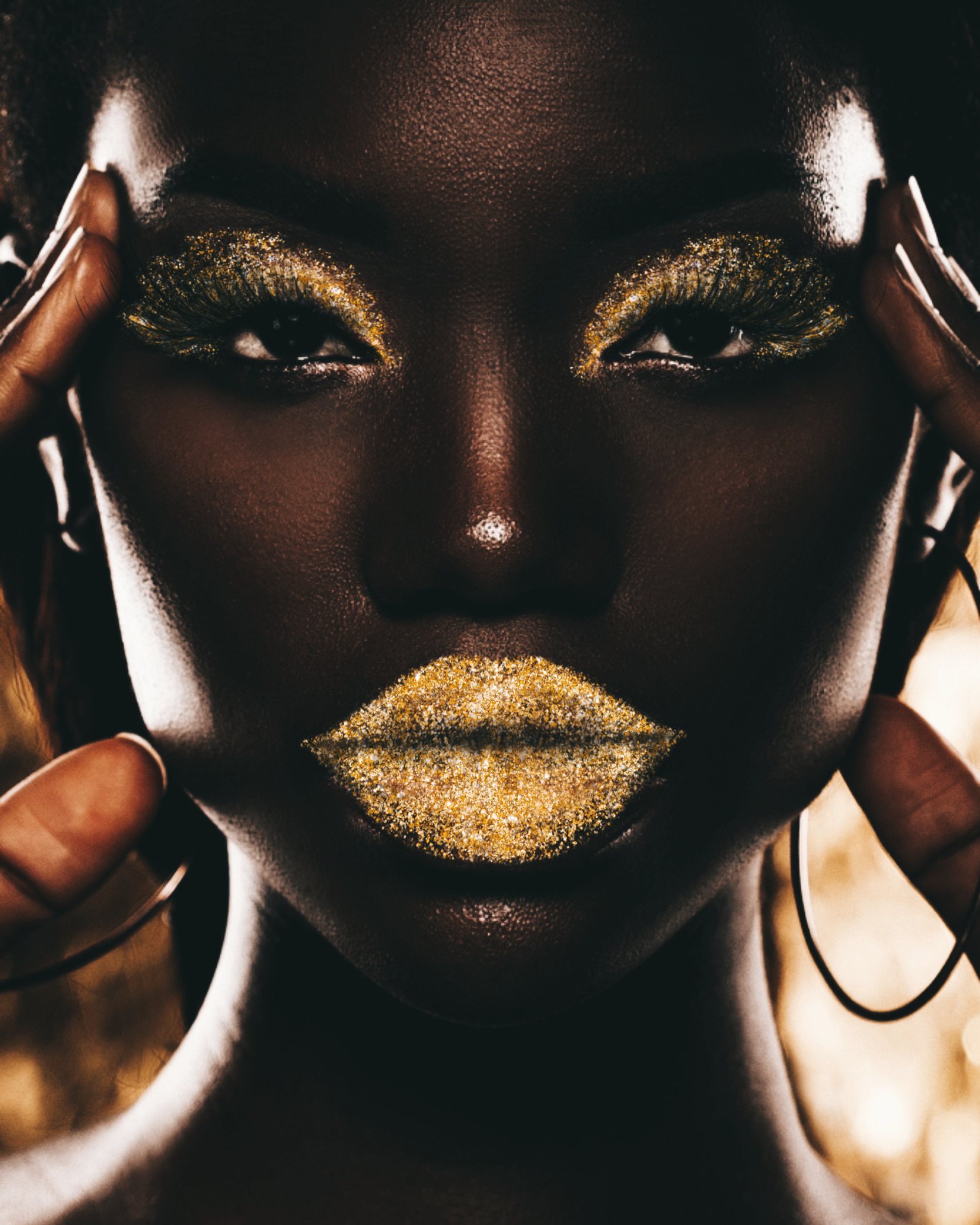 via PicsArt
PicsArt all-in-one Photo and Video Editor, Collage, and Sticker Maker is the world's largest creative platform with over 150 million monthly active creators and influencers. PicsArt has collaborated with major artists and brands like Taylor Swift, The Jonas Brothers, Gwen Stefani, Maroon 5, Lizzo, Meghan Trainor, One Direction, MONSTA X, Warner Bros. Entertainment, iHeartMedia, Condé Nast, and more. Download the app today to level-up your photos and videos with thousands of quick & easy editing tools, trendy filters, fun stickers, and brilliant backgrounds. Unleash your creativity with PicsArt and upgrade to Gold for awesome premium perks!