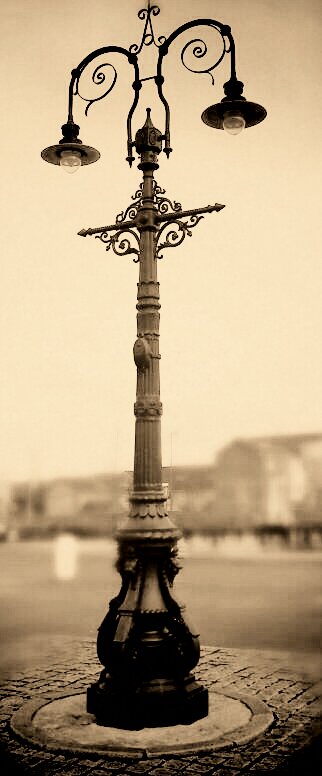 Over the weekend, PicsArtists were hard at work snapping snapping shots and making them look Vintage with PicsArt Vintage effect for the Weekend Art Project. Voting has closed and the top 10 winners have been selected.
The first word that comes to mind with a vintage gallery is nostalgia. Every photo becomes somewhat more sentimental, as if suddenly infused with longing for a bygone past.  These top 10 winners have this characteristic to them.
They look as if they were pealed out of an old hardcover photo album, and scanned into PicsArt. They are beautiful not in spite of their worn and faded qualities, but because of them.
Jackie Mahoney(@jackmack830) took first place for her photo of a street lamp rising from cobblestone. The lamp's ornate ironwork is well suited for Vintage, as it could easily belong to an earlier era.
Cintia(@cintialc) took second place for her beautiful portrait piece. The portrait is of a woman lightly grasping her umbrella over her shoulder, the Vintage lighting playing beautifully on her face and hair.
Third place went to Laura Marie Lara-Pena(@lauramarie23). Her photo is a picture perfect piece of vintage, a young boy standing on a railway track.
Check out the rest of the top 10 below, and thanks to every one for participating!