We're just a few days into 2021, and things are already feeling – different? Maybe it's all of our resolutions to be more creative or our general excitement for better days ahead, but whatever it is, we can't wait to see more of what our community creates this year with PicsArt. To keep the forward-looking momentum going, we asked our Global Head of Brand, Shachar Aylon, to share his predictions for the top 10 trends in visual content that will dominate in 2021. We hope it inspires you to join in on the action and feed your creator within. Onwards and upwards!
1. Nostalgia Rules with Retro Interfaces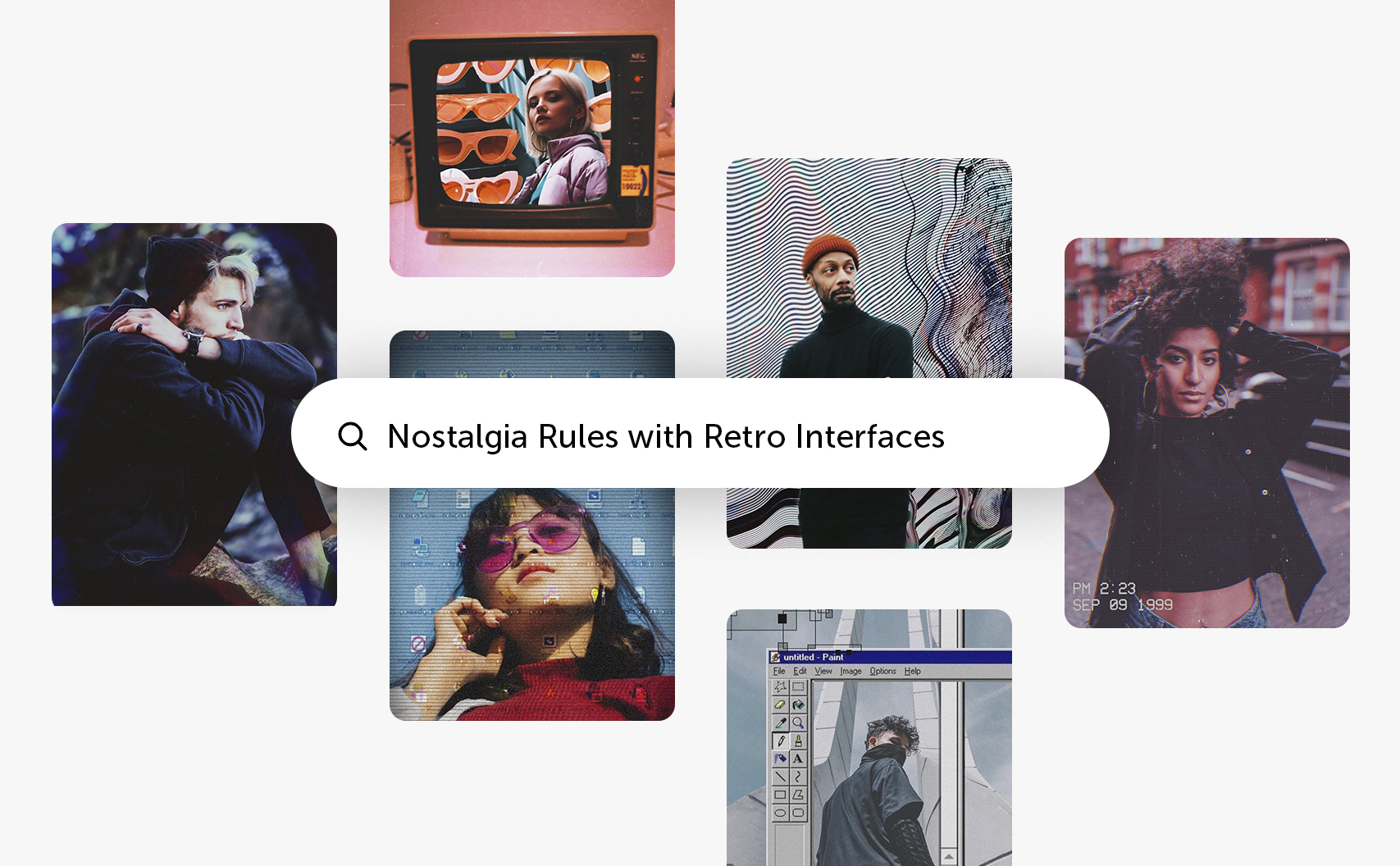 Whether it's because we're all yearning for a simpler time (because, 2020) or just because we dig the look, retro-inspired visuals that mimic the early days of technology will continue to surge in popularity this year. We'll see more digital designs inspired by first-gen Microsoft icons, Apple computers and old-school video games, and more images and videos that look like they were taken on the disposable cameras, Polaroids and VHS camcorders of the 70's, 80's and 90's.
2. Neon Glow-Up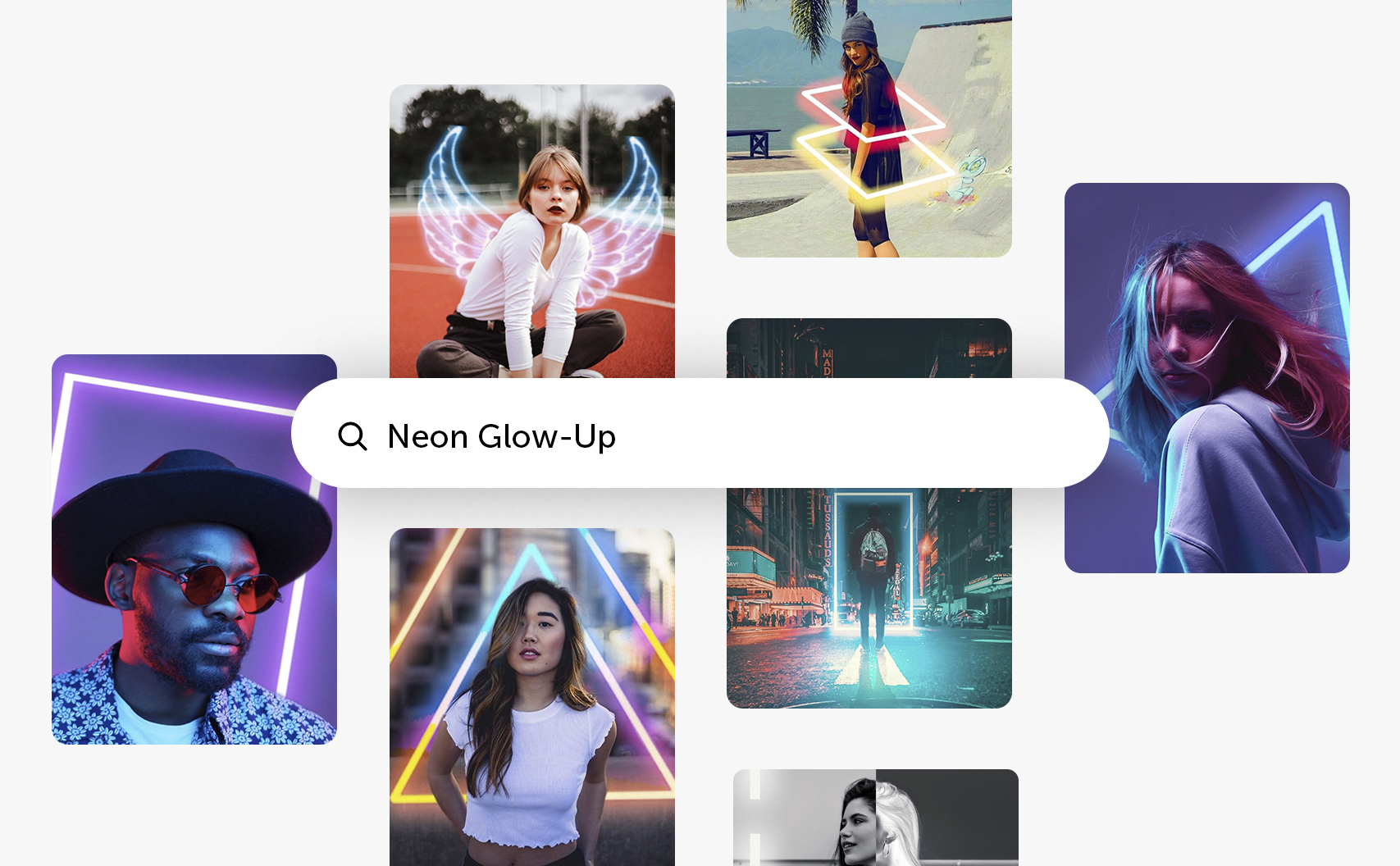 Neon is another trend that started up again last year, and 2021 will see a bigger LED revival. Highlighter-inspired colors and fluorescent accents will reign supreme and serve as an instant, eye-catching mood-booster. Choose neon-clad stickers from the PicsArt shop for an easy way to add a pop of electricity to your content.

3. Humor Is The New Coping Mechanism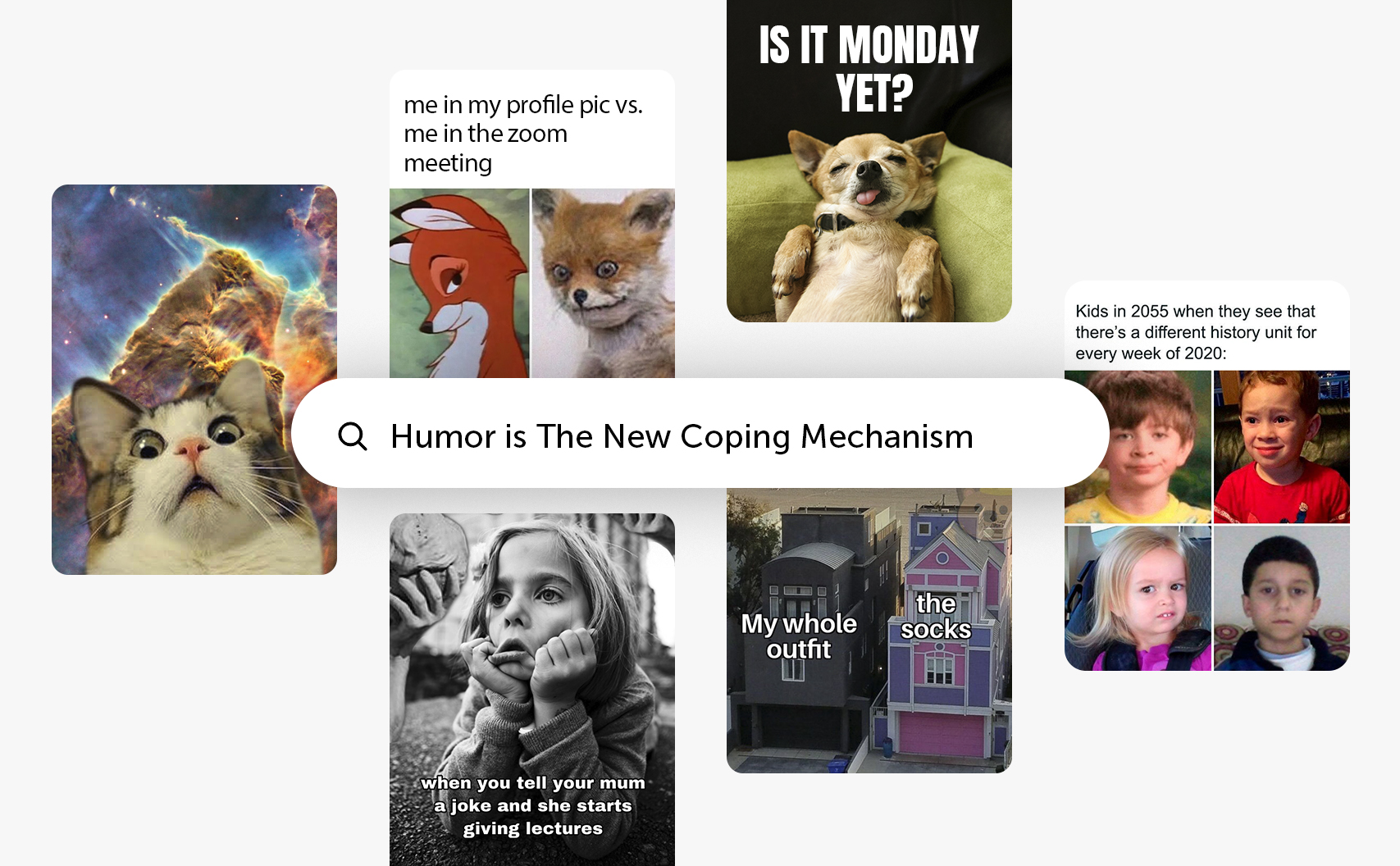 This past year we spent more time online than ever before for work, play and for connection with others. One thing brought us together and soothed our woes – funny memes. Memes have helped us see the humor in the horror and deal with existential crises plaguing us all. Memes will continue to grow as a common form of art, comedy and language. 
4. Traveling (Virtually) to Infinity and Beyond  
Cosmic edits are back, and for good reason – what better way to take a break from reality than with a quick trip to outer space? This year, there are no limits. As we wait for space tourism to become a real thing, we'll see images edited with celestial galaxies, surrealist moonscapes, and astrological signs.
5. Natural Beauty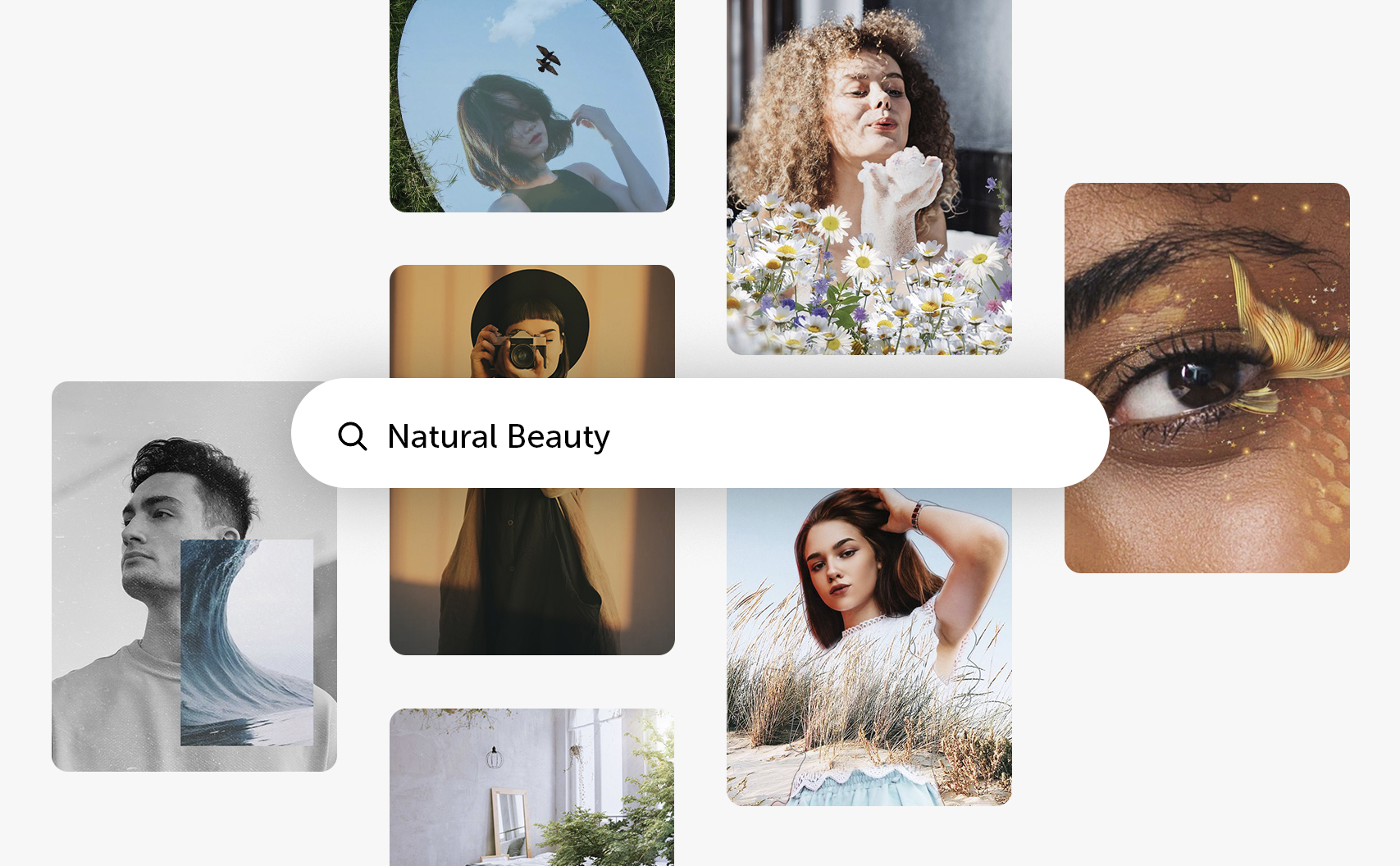 During shelter-in-place, many of us turned to the outdoors for recreation, socializing and stress relief. As we emerge from home, grounded garden parties will be our new social aesthetic.  Instead of elaborate sets and props, photoshoots will be stripped down and in nature. We'll turn to organic elements like golden hour light, nature-inspired color palettes, and botanical patterns for beauty, inspiration and well-being.
6. Cause-Driven Carousel Posts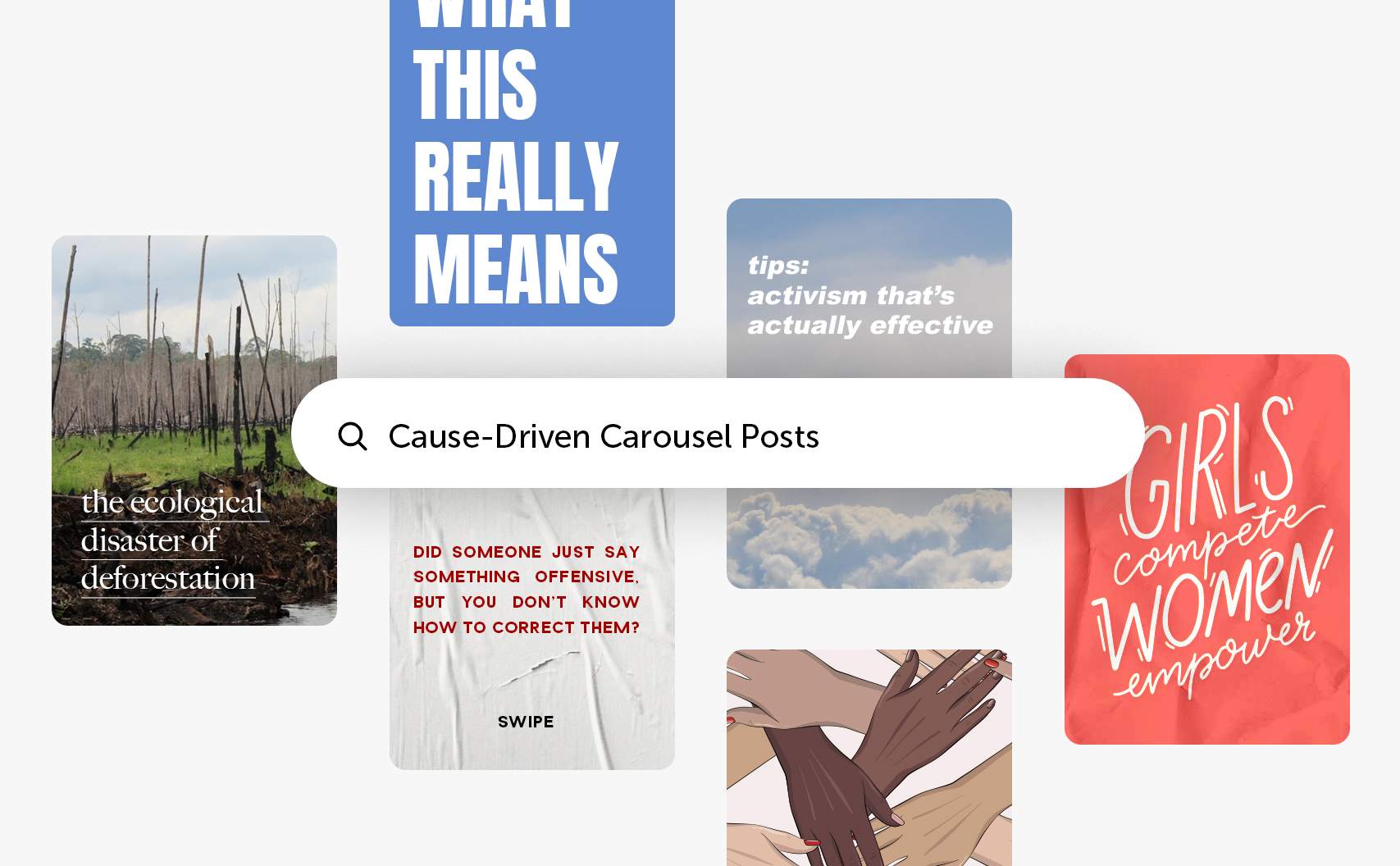 This year, creative platforms were used to educate others like never before. Social justice on social media is here to stay. We'll continue to see colorful carousel posts about important issues facing our world all over our social media feeds, and we'll be more informed because of it. 
7. Designer Digital Decor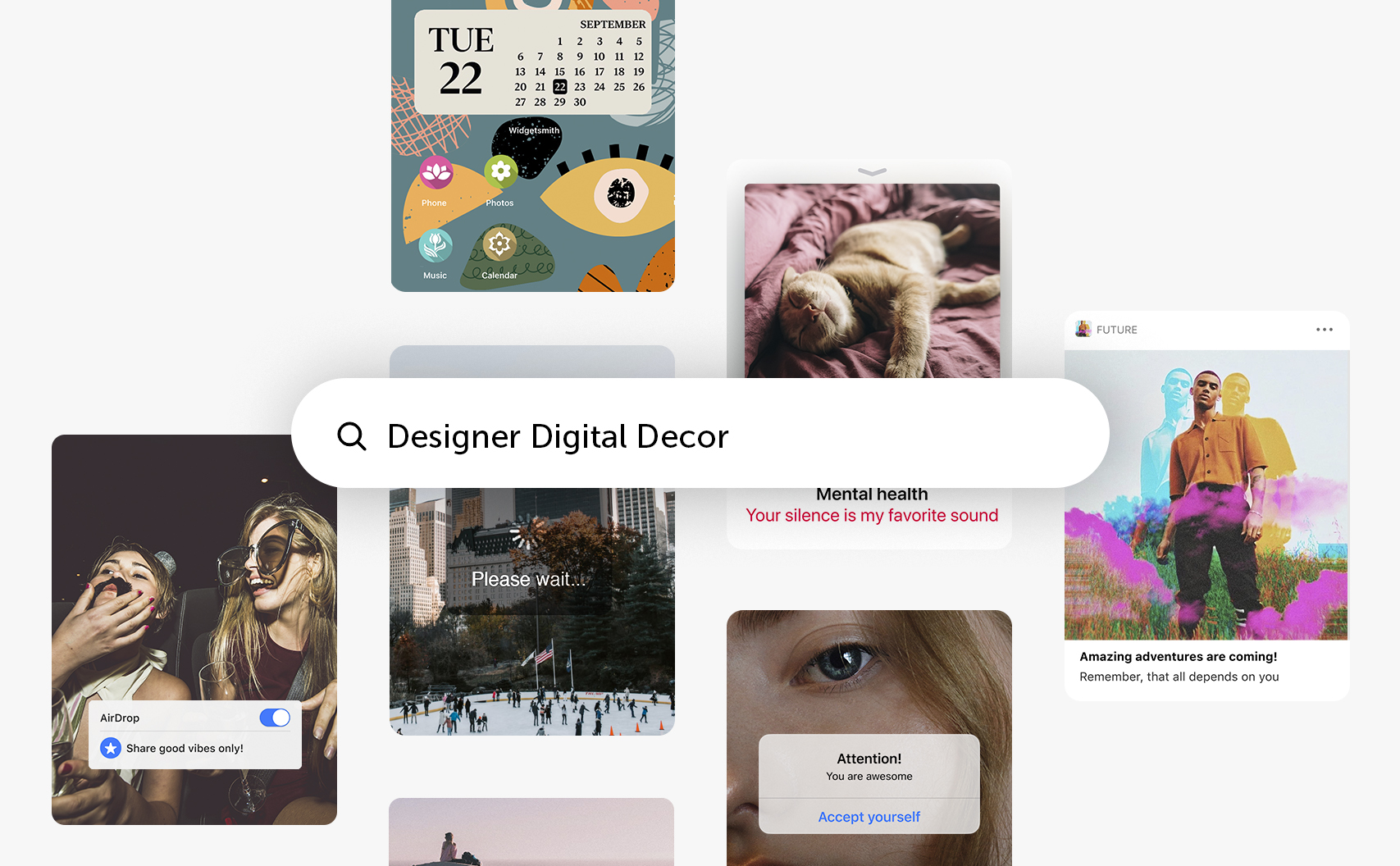 As our physical spaces became limited, customizing our virtual spaces has emerged as a new form of personal expression. This year we'll make even more custom digital decor like wallpapers, app icons, and video chat backgrounds that reflect our personal style and change with our moods, the seasons, and the holidays. 
8. No-Edit Editing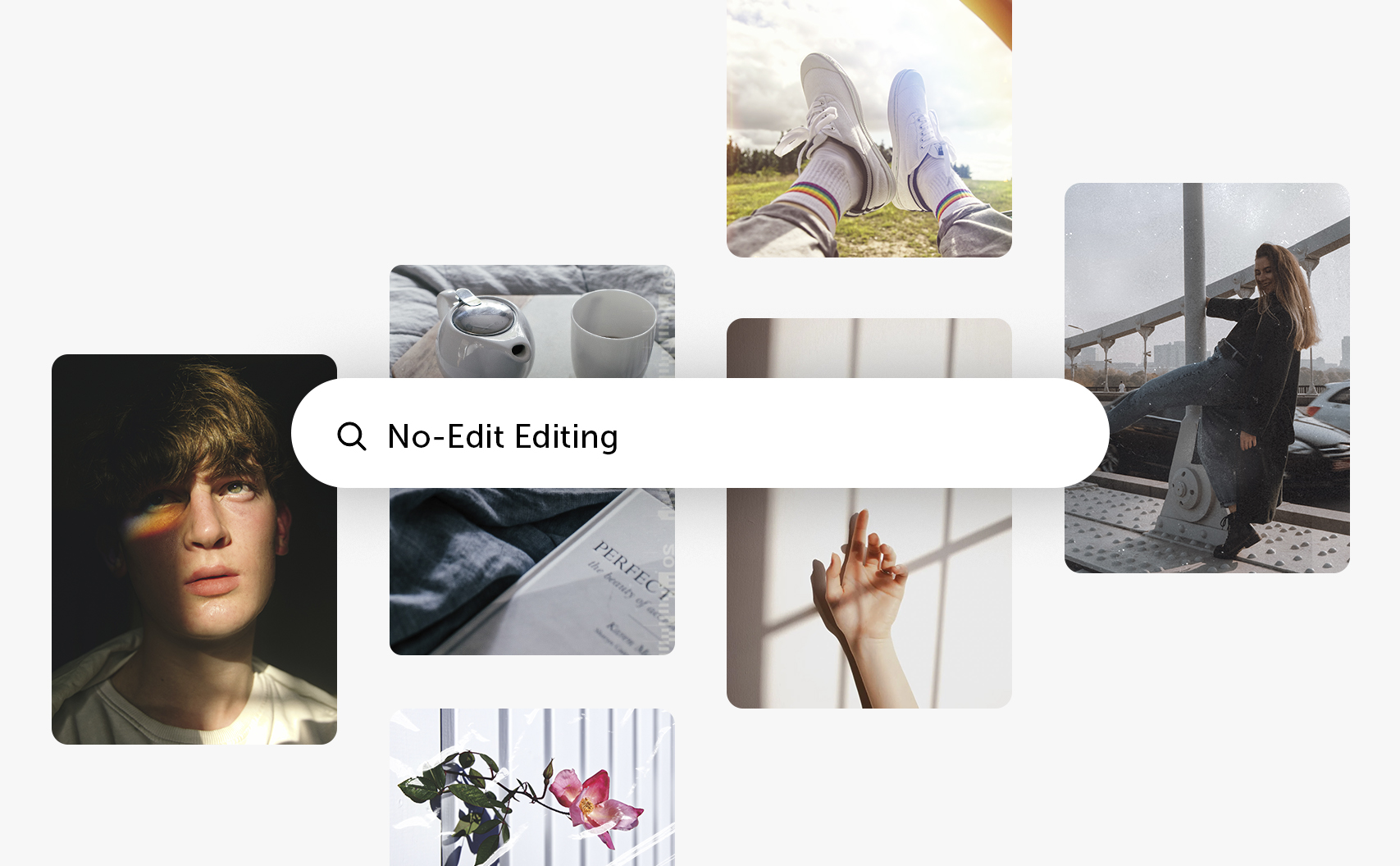 Non-detectable editing and visual authenticity will emerge as a top trend in 2021. Edits will be minimal, and focused on subtle enhancements. The overall vibe is low-maintenance. As we return to the office and our normal lives after a year spent without makeup and in yoga pants, we'll find a balance between the two with style and design that's minimalist and a true representation of our homes, our daily lives and our authentic selves. 
9. Break Through with Bold Lettering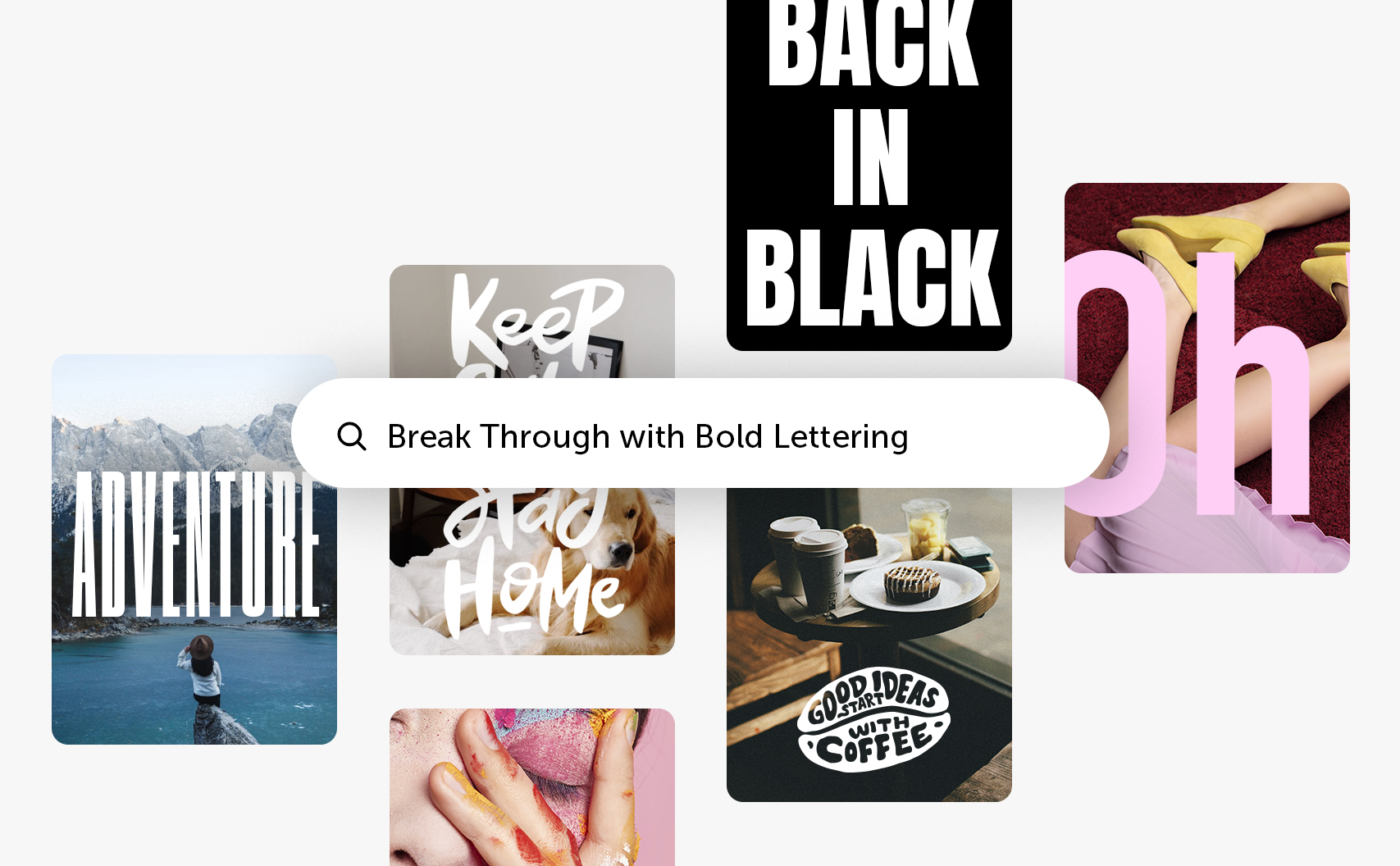 As mentioned, we spent more time online than ever before, meaning it can be harder than ever to break through the noise and be heard. That's why chunky, personality-filled, extra-loud fonts will be huge this year (literally). Be bold, and let your typeface scream and shout. 
10. Back to Black (and White)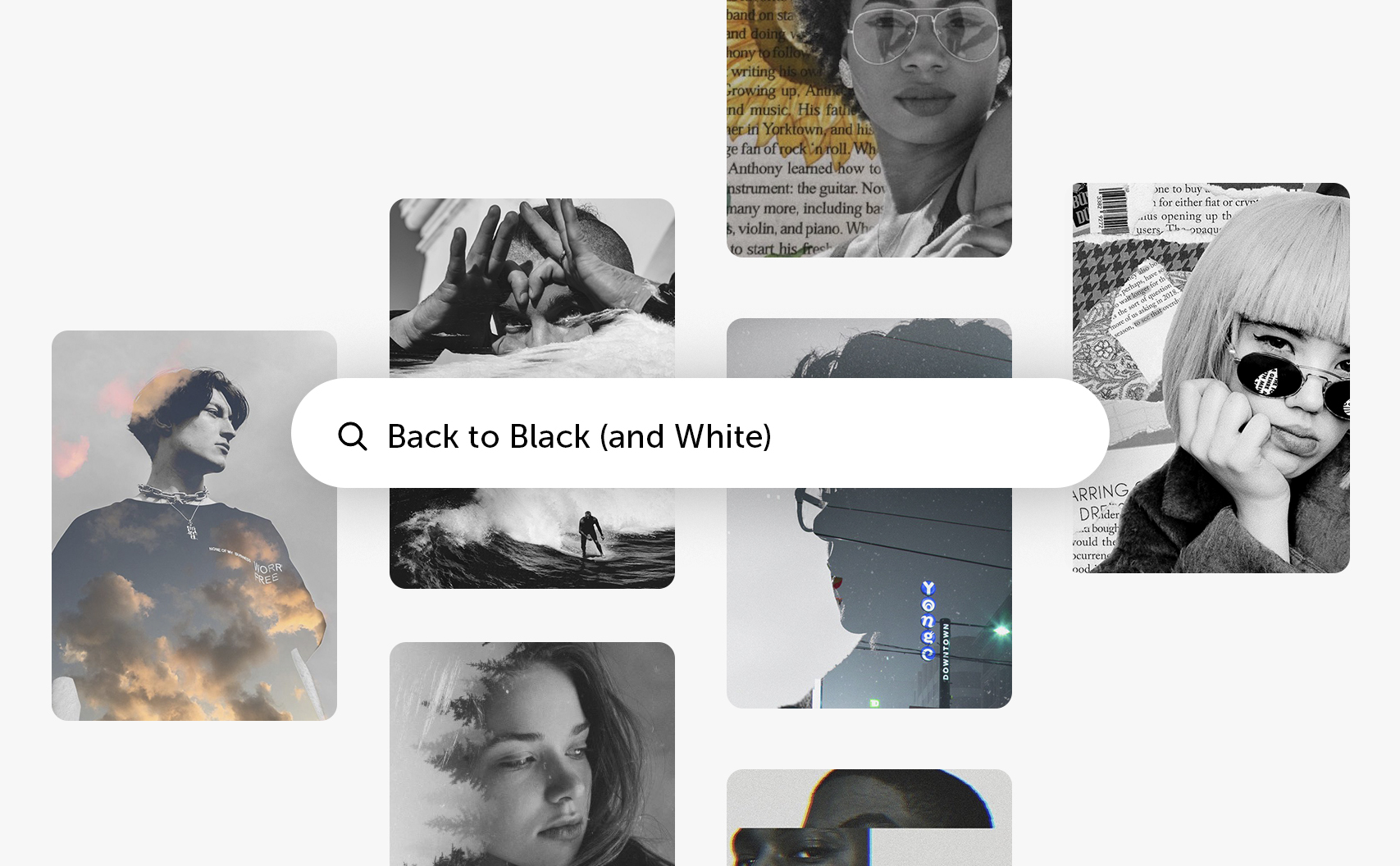 While it never truly went out of style, classic black and white is back with a bang. Black and white images have an unparalleled ability to convey serious subjects in an impactful manner. It's cinematic, it's dramatic, and it says so much with so little. 
PicsArt all-in-one Photo and Video Editor, Collage, and Sticker Maker is the world's largest creative platform with over 150 million monthly active creators and influencers. PicsArt has collaborated with major artists and brands like Taylor Swift, The Jonas Brothers, Gwen Stefani, Maroon 5, Lizzo, Meghan Trainor, One Direction, MONSTA X, Warner Bros. Entertainment, iHeartMedia, Condé Nast, and more. Download the app today to level-up your photos and videos with thousands of quick & easy editing tools, trendy filters, fun stickers, and brilliant backgrounds. Unleash your creativity with PicsArt and upgrade to Gold for awesome premium perks!