One of the core elements of a business strategy is the creation of your brand visual identity. These elements include things like your color palette, logo design, typography, and signage. These signifiers demonstrate your brand's personality and create a first (and often lasting) impression that shapes how audiences perceive your products and services.
A strong visual identity goes a long way towards creating and strengthening brand recognition. Brand recognition results in a higher rate of trust among consumers, which heavily relies on the consistency of your brand identity across marketing materials. A brand style guide is one of the many ways to establish visual identity, which can be used consistently throughout promotions and brand assets. It also governs elements such as brand voice, design elements, and details about how to share your business story.
History of Visual Brand Identity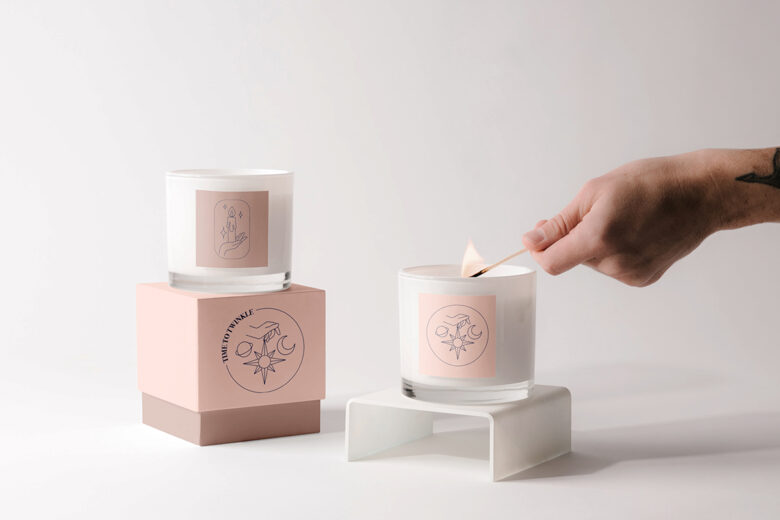 With the first industrial revolution in the late 1800s, rapid advances were made in the mass production of goods as a result of factory innovations and a boom in employment. Newspapers, radio broadcasts, and the telegraph, contributed to the spread of news and ideas, which were being fed into millions of homes every night.
In the late 19th century into the early 20th, a second industrial revolution created new opportunities for corporations to harness the unique attributes of their products. With this, brand identities were presented to larger audiences through mass media. The advent of corporate identity was fueled by the rise of technology, created to make life easier. Graphic design and advertising had their heyday, and companies hired copywriters to craft strategic messages to appeal to the public through various new mediums. This era saw an increase in the use of logos and brand standards, distinguishing corporations from one another.
The Difference Between Branding and Visual Identity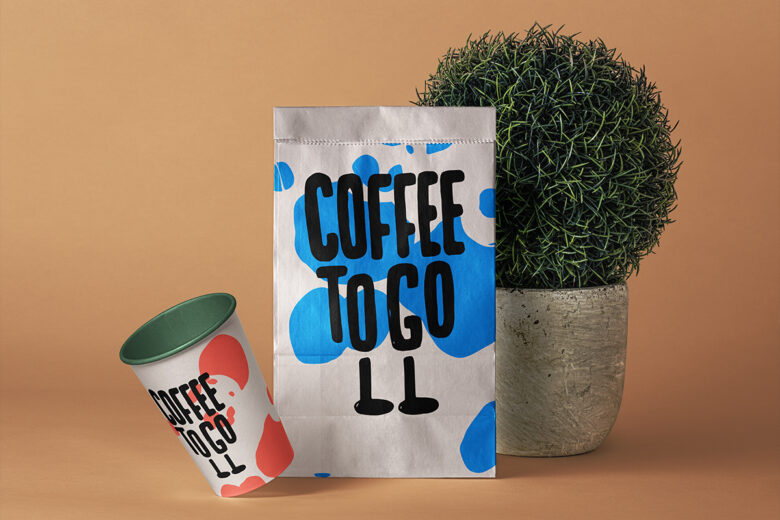 Marketing lingo can be confusing for first-timers and seasoned marketing professionals alike. Because of the similarity of different terms, we'll break down some of the most common confusion-inducing phrases.
While these terms seem nearly identical, they are distinguished by subtle important factors. A brand is the way people identify and perceive your company, product, or service. It's not a tangible or visual thing. A company's identity is defined by the way a person feels before, during, and after interacting with its various touchpoints. Branding, on the other hand, is the strategy behind communicating your brand to the world. Branding encompasses marketing practices or processes. It is the creation and promotion of a brand.
Branding vs. Visual Identity
Visual identity includes the tangible elements of promotional materials that determine the look and feel of a company, product or service. A brand's visual identity is just one component of a master branding strategy. It impacts the way the company's marketing materials come together to create a cohesive whole.
Benefits of a Complete Brand Identity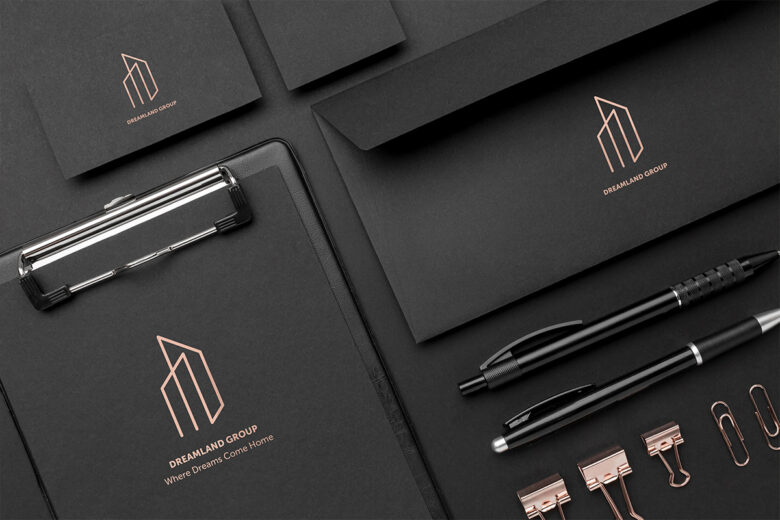 There's no doubt that creating a brand identity will make strategic planning and business operations run more smoothly and consistently. Remember: you can always use Picsart Quick Tools to help give yourself a leg up on things like creating a color palette, choosing a font, and resizing images. Read on to learn more about the benefits of creating a complete brand identity.
Distinguish Your Brand From Competitors
In order to stand out in the marketplace, a brand must establish itself as unique. A brand has to offer something to consumers that they can't find anywhere else. And if similar products are available? Yours must stand out as the most coveted and desirable. But what contributes to that? A brand identity that is uniquely you. An aura and an experience that can not be easily replicated. Identify what sets your brand apart, and capitalize on that.
Customers like consistency. They want to know that a brand will always meet their needs. They don't like to be confused or surprised, and a brand identity enhances customer loyalty.
Increase Sales and Business
Brand identity is one of the many ways a business demonstrates its value to its audience. When consumers recognize the value of your brand, it  contributes to increased business. By presenting a strong brand experience, you'll notice an uptick in sales and patronage.
Influence How People Think About Your Brand
In any business, there are few ways to control what consumers think about your brand. But you can shape how consumers access and experience your brand. As a business owner or marketing professional, establishing a corporate identity is the first step in making an impression on your target audience. Beyond messaging and marketing, presenting a consistent experience offers many touchpoints that can influence consumers.
Your brand's visual identity is an essential part of establishing how a consumer experiences your brand. By shaping your target audiences' perceptions, you also shape their expectations. Staying true to your brand promise and identity is a surefire way to guarantee that customers will have consistent experiences.
Communicate and Reinforce Your Brand Promise
Your brand acts as a promise, and the ultimate goal is to consistently deliver that promise. Doing so reliably, contributes to the strengthening of your brand because and ultimately creates credibility.
Encourage Employee Loyalty
Beyond contributing to consumers' experiences, your company's brand identity has a significant impact on employee experience as well. A solid and sophisticated brand strategy can go a long way towards inspiring pride, trust, and loyalty among employees – the ultimate brand advocates. By creating a clear brand identity, employees will be able to more easily see how they align with the brand culture.
How to Create a Brand Identity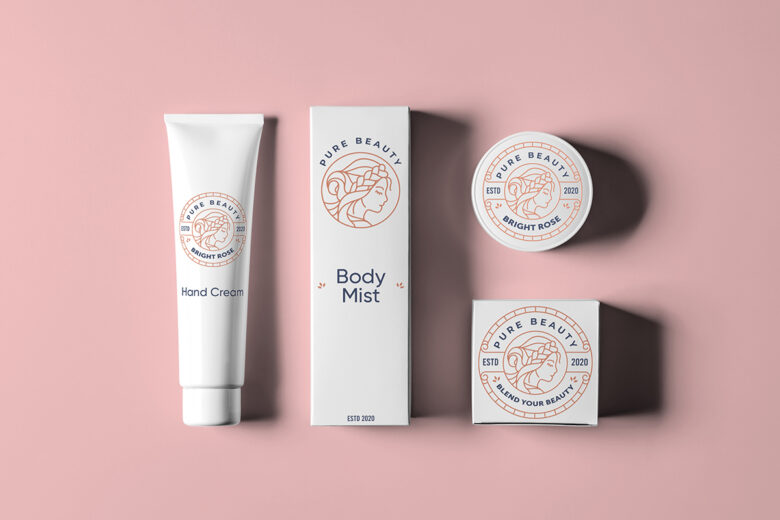 Research the Competition
A great brand is only great because if it has a distinctive quality that differentiates it from others. In order to determine your brand identity, you must see what else is out there. Research competitors to identify what they offer and how you can do something different.
Develop a Mission Statement
What is your story? Every brand has a purpose that drives it forward and determines its core values. Your mission statement should share what you do and why.
Determine Your Brand Personality
A personality is a pretty abstract thing to nail down, but assigning human-like character traits to a brand help make it relatable. Is your brand personality youthful and spirited? Or formal and academic? These things matter.
Create Visual Brand Assets
After determining the personal and emotional impact you hope to make on consumers, it's time to create visual elements that will bring your brand to life. Develop a memorable logo to communicate your values. Design a color scheme that complements them. And determine typography that will elevate graphics.
Picsart is a full ecosystem of free-to-use content, powerful tools, and creator inspiration. With a billion downloads and more than 150 million monthly active creators, Picsart is the world's largest creative platform. Picsart has collaborated with major artists and brands like BLACKPINK, Taylor Swift, the Jonas Brothers, Lizzo, Ariana Grande, Jennifer Lopez, One Direction, Sanrio: Hello Kitty, Warner Bros. Entertainment, iHeartMedia, Condé Nast, and more. Download the app or start editing on web today to enhance your photos and videos with thousands of quick and easy editing tools, trendy filters, fun stickers, and brilliant backgrounds. Unleash your creativity and upgrade to Gold for premium perks!