Whether you're working on marketing reports or homework assignments, Excel spreadsheets are the best way to record data. Microsoft Excel comes with countless features and functions, so you can easily create easy-to-read spreadsheets packed with information.
But there's a catch: Spreadsheets can be sensitive. And if you're using formulas to input information, you need to take steps to retain your formatting. Rather than risk ruining your Excel data summary, many people convert Excel spreadsheets into PDFs to save the formatting and get easily shareable charts. Luckily, learning how to convert Excel to PDF isn't hard at all! You can learn how to convert Excel to PDF in just a few seconds with an Excel to PDF converter online for free. 
What's the difference between Excel and PDF?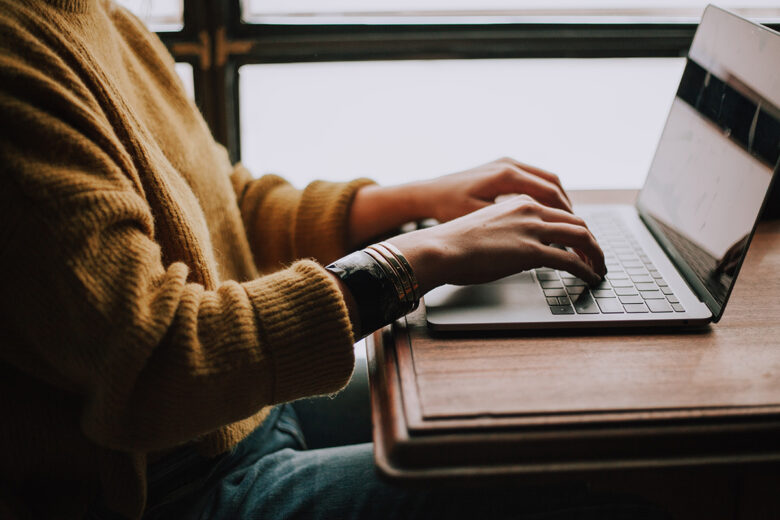 Let's start with some simple definitions. Excel (XLS) files are spreadsheets created by Microsoft Excel. A widely used tool for businesses, schools, and countless other organizations, Microsoft Excel allows users to format, organize, and calculate data in spreadsheets.
By organizing data in Excel, you can create easy to manipulate spreadsheets filled with valuable data. Excel spreadsheets contain boxes, called cells, which are divided into rows and columns. Data is placed in the cells.
Although Microsoft Excel is one of the most recognizable programs, XLS isn't always the best format for saving and sharing files across computer operating systems. If you don't choose the right settings in Microsoft Excel, you can lose your formatting when emailing or printing files. That's where a PDF comes in handy.
PDF (portable document format) files were created by Adobe. When you save files as PDFs, you'll have an efficient way to save and share documents, regardless of the software, hardware, or operating systems used to open the file. Plus, you won't have to worry about formatting issues, even if you're sharing spreadsheets filled with formulas. Sounds pretty great, right?
Why should you convert Excel to PDF?


When you learn how to save Excel as PDF, you can share spreadsheets with anyone – even if they don't have Microsoft Excel on their computer. This way, instead of downloading Microsoft Excel to open your Excel spreadsheet, your recipient can open the PDF file with a PDF reader, such as Adobe Acrobat.
Even if you're not worried about formatting issues, PDF can be an effective way to save and share Excel spreadsheets. Here's why you should convert an Excel file to PDF.
PDF keeps your data secure
Unlike Excel spreadsheets, PDFs are permanent. Essentially, a PDF is the final version of a document. So, when you send a PDF file, your recipient can easily view your data, but they won't be able to edit it.
As a result, PDF is an efficient way to send information without worrying about editing. Once you learn how to convert Excel to PDF, you can use converted files as permanent records of your data.
You can open your file anytime, anywhere
A PDF is compatible across every device, including computers, tablets, and mobile devices. So, when you convert Excel to PDF, you can access it anytime – even if you don't have Microsoft Excel installed on your device.
A PDF format is also compatible with all operating systems and all browsers. From business reports to personal finance tracking, it's the most convenient option to manage your data once it's finalized.
PDF showcases your data more professionally
Preparing to share a spreadsheet with clients? Or maybe you're putting the final touches on a report for your professor? Sometimes, spreadsheets look like working documents so they can come off as unprofessional.
That's where the PDF file format comes in handy. When you convert Excel to PDF, viewers can easily understand data. Instead of confusing spreadsheets with an endless scroll, you'll be able to present your data as a standard document.
PDF effectively consolidates data
From monthly freelance invoices to quarterly business operations reports, it's important to file your data properly. Filing Excel spreadsheets can be a risky strategy, especially if you're sending files across devices for storage.
When you convert Excel to PDF, you won't have to worry about losing data. All you need to do is label and store it correctly. 
How to save Excel as PDF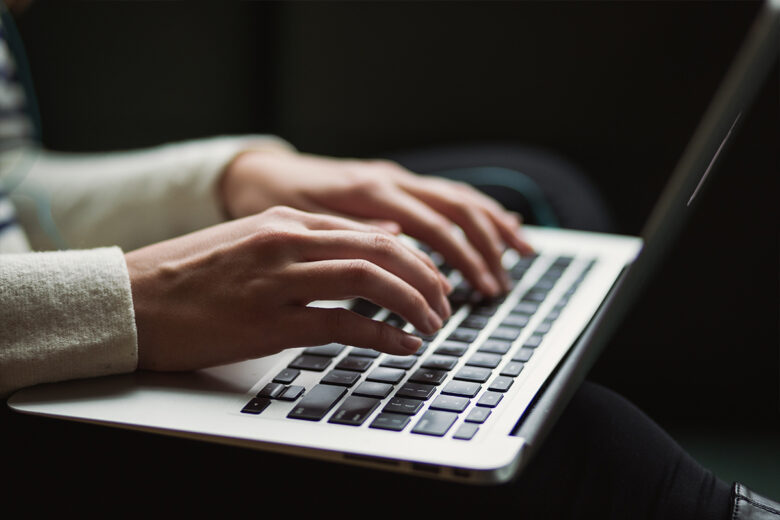 If you already have Microsoft Excel, you can easily save Excel as PDF in a few steps. Here's how to save Excel as PDF in Microsoft Excel:
Open your Excel spreadsheet.

Under the toolbar,

click

File. Then, choose

Print

from the dropdown menu.

In the next window, choose

PDF

. Next, select

Save as PDF

.

Adjust the formatting as needed.
To keep your formatting intact, you'll need to customize your Excel settings. If you don't take steps to adjust your orientation, page margins, and print area before saving as PDF, your text and pages might get cut off during the conversion process. Always look at the final PDF file before sharing it with peers to make sure that the PDF version looks as you intend.
How to export Excel to PDF
When you're working in Microsoft Excel, you can also export Excel as PDF and download your spreadsheet as a PDF file. Here's how to export Excel to PDF in Microsoft Excel:
Open your Excel spreadsheet.

Under the toolbar, click

File

. Then, navigate to the

Export

tab.

Select

Create PDF/XPS Document

and click the

Create/XPS

button. 
Just like in the other method, the resulting page size and formatting in your PDF file might differ from your original Excel document. But there's good news: You can easily convert Excel to PDF with Quicktools by Picsart's free online PDF conversion tools.
Key advantages of Excel to PDF converters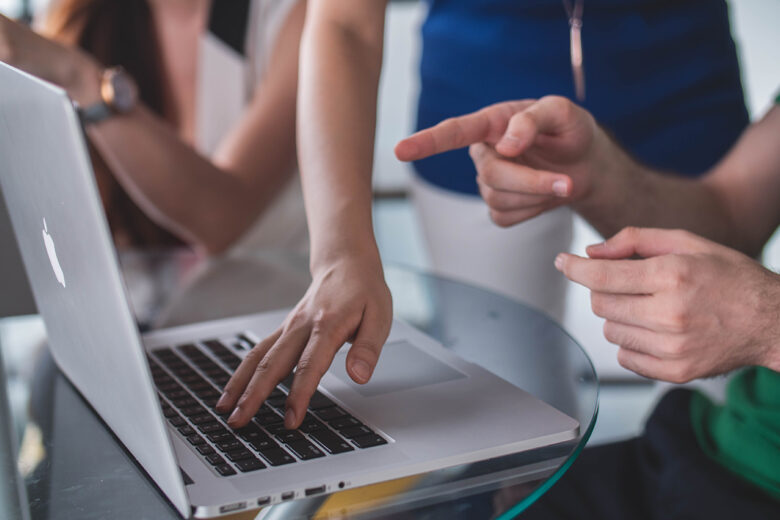 What's the easiest way to convert Excel to PDF? Use an Excel to PDF converter online.
When you use an Excel to PDF converter online, you can retain the original formatting of your Excel spreadsheet without dealing with the hassle of formatting issues when sharing files. And if you want to make any extra changes after conversion, you can use Quicktools to instantly merge your file with other PDFs. It's that simple!
Of course, the advantages of this free Excel to PDF converter don't end here. With our free set of online editing tools, you can convert files entirely online. In other words, you won't have to pay for software subscriptions or download new programs to your computer just to convert files.
Quicktools by Picsart comes equipped with easy-to-use tools for all of your editing needs, including PDF tools, compress PDF functionality, and even the ability to convert files like JPG and PNG to PDF. So if you're scrambling to finish a last-minute project, Quicktools can help you convert files for free and optimize your PDF workflow in just a few clicks.spea
How to convert Excel to PDF
Digital documents are the new norm, but you don't have to be a tech wizard to master the magic of file conversion. With Quicktools, it only takes a few seconds to convert Excel to PDF. All you have to do is upload your Excel spreadsheet, click the Convert button, and you're good to go. Here's how to convert Excel to PDF for free with Quicktools:
1) Open the Picsart Excel to PDF Converter.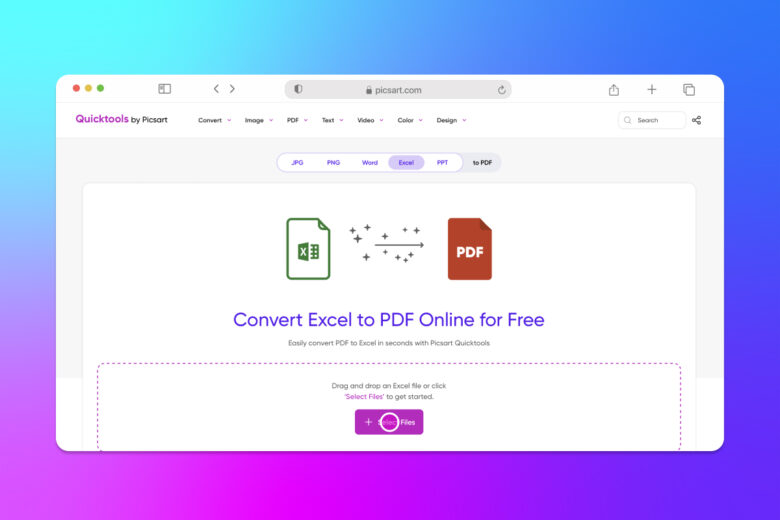 2) Drag and drop your Excel spreadsheet into the dotted box. Or, click Select File to choose an Excel file from your library.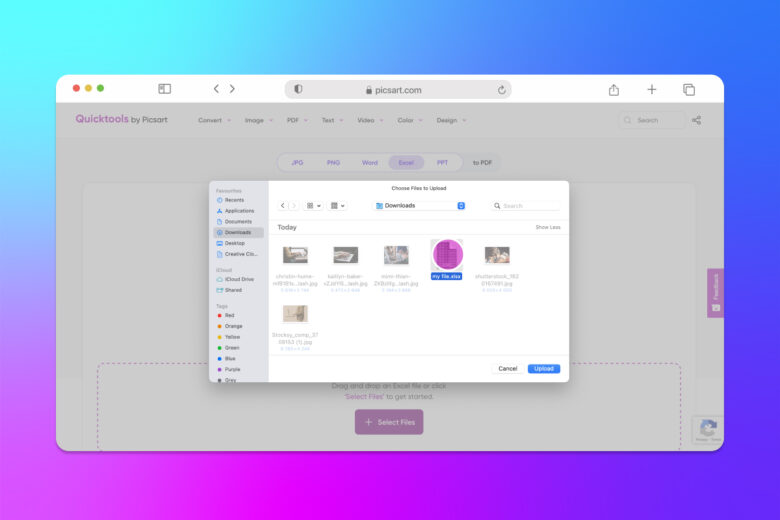 3) After you've uploaded your XLS file, click Convert to PDF.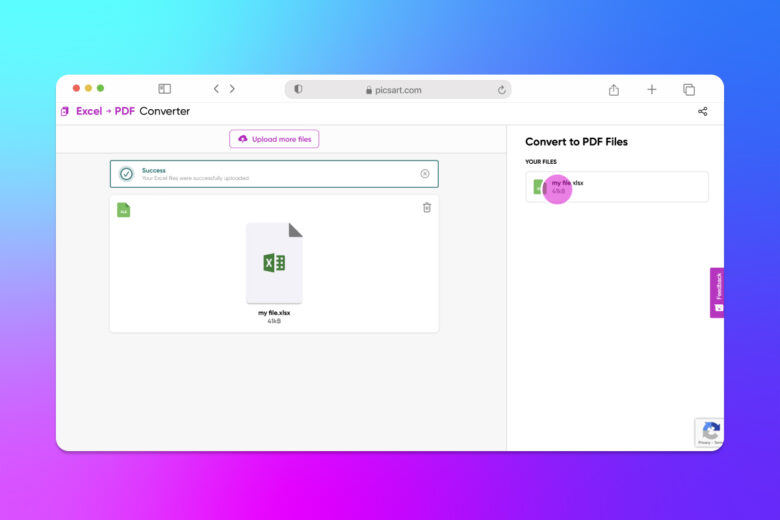 4) Congratulations! You've converted your Excel spreadsheet to PDF. Next, click Download PDF files to download your new PDF.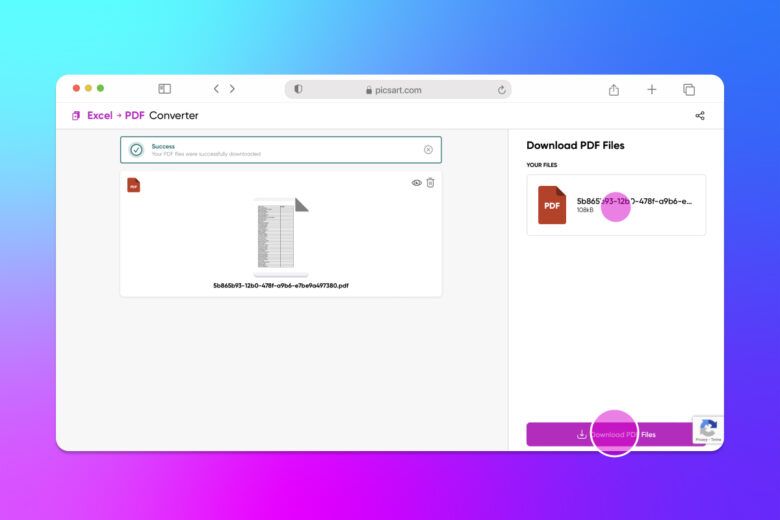 Recommended articles:
Picsart is a full ecosystem of free-to-use content, powerful tools, and creator inspiration. With a billion downloads and more than 150 million monthly active creators, Picsart is the world's largest creative platform. Picsart has collaborated with major artists and brands like BLACKPINK, Taylor Swift, the Jonas Brothers, Lizzo, Ariana Grande, Jennifer Lopez, One Direction, Sanrio: Hello Kitty, Warner Bros. Entertainment, iHeartMedia, Condé Nast, and more. Download the app or start editing on web today to enhance your photos and videos with thousands of quick and easy editing tools, trendy filters, fun stickers, and brilliant backgrounds. Unleash your creativity and upgrade to Gold for premium perks!