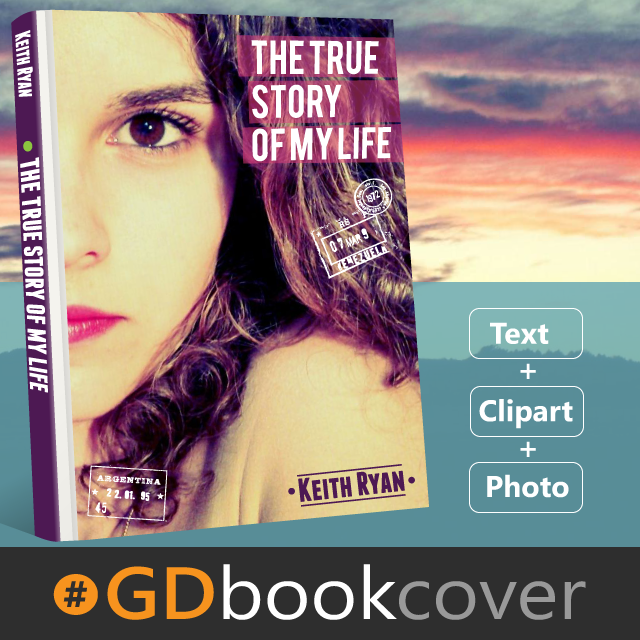 For this week's graphic design contest, we are challenging you to design a book cover. Combine text, PicsArt's clipart, and a photo to create a book cover for an unwritten novel from your imagination.
No image must live up to the old adage "a picture says a thousand words" than a book cover. The cover must hint towards a greater story within and provoke curiosity from its prospective readers. Your cover must be befitting to the tone and context of the book you imagine, so that we get sense that we know what kind of story is ahead of us before ever turning a single page.
Your book cover must have a title, an author, and a compelling image. As always with graphic design contests, keep in mind the principles of great design and think of the kinds of readers you are targeting. Create book cover images that send a message, that speaks loud and clear, for it is the face with which your novel will greet the world… theoretically.
Contest Rules
To enter your book cover images into the competition, tag it with #GDbookcover or submit it in the 'Contest' section of our website. You can only submit a maximum of two cover designs in the Contest.
All entries must be submitted by Wednesday, July 3 at midnight San Francisco time.
How to Vote
You can vote for your favorite designs in the "Contests" section of the app on your mobile device or by visiting the "Contests" section on our website.
Voting starts immediately and extends an extra day after the closing of submissions until midnight on Thursday, July 4th. This gives late entries a full extra day to collect votes.
How to Win the Contest
The top 10 designs that have accrued the most votes by midnight on Thursday, July 4th (San Francisco time) will be the #GDbookcover contest winners.