As times change, so too does the nature of fatherhood. Traditionally, fathers were protectors, primarily responsible for the safety of the family. But in modern times, fathers often participate in the internal life of a household more actively, preparing kids' meals, reading bedtime stories, and listening to kindergarten troubles. As their children grow up, the fathers of America prepare to listen to more complicated life problems, offer wisdom and advice, and save their kids from distressing life situations. At its best, the special bond between a father and a child is ever-evolving and plays a significant part in who the child grows up to become. 
Father's Day is a great opportunity to celebrate the contribution our fathers have made to our lives, casting a glance at the laughs shared, lessons learned, and the special memories we cherish.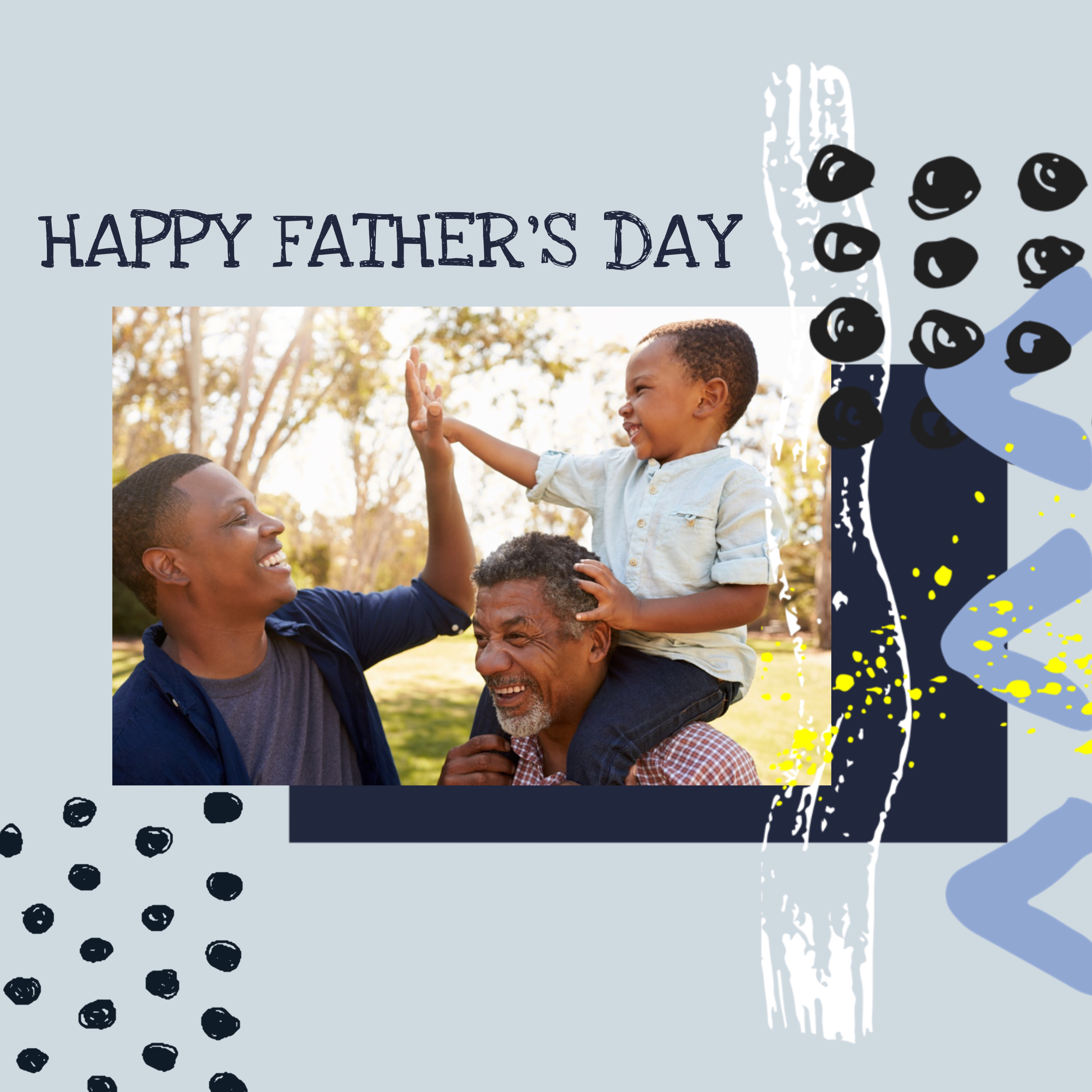 via PicsArt
Let's take a closer look at the history of Father's Day and learn how to create a unique greeting card your father will love. Finding out about how the day originated and has evolved since reveals how the archetype of a father has transformed, too.  
When Was the first Father's Day?
What is the origin of Father's Day? Did we always set aside a special day for showing our appreciation for paternal figures? Well, yes and no. The earliest mentions of Father's Day are found in the ruins of Babylon, while Ancient Rome also had a day for commemorating deceased fathers. 
So the question, 'When was the first Father's Day?' has two answers. Globally, it has been around since the dawn of time, disappearing and being reestablished with every civilization. In the US, the history of Father's Day starts at the beginning of the 20th century.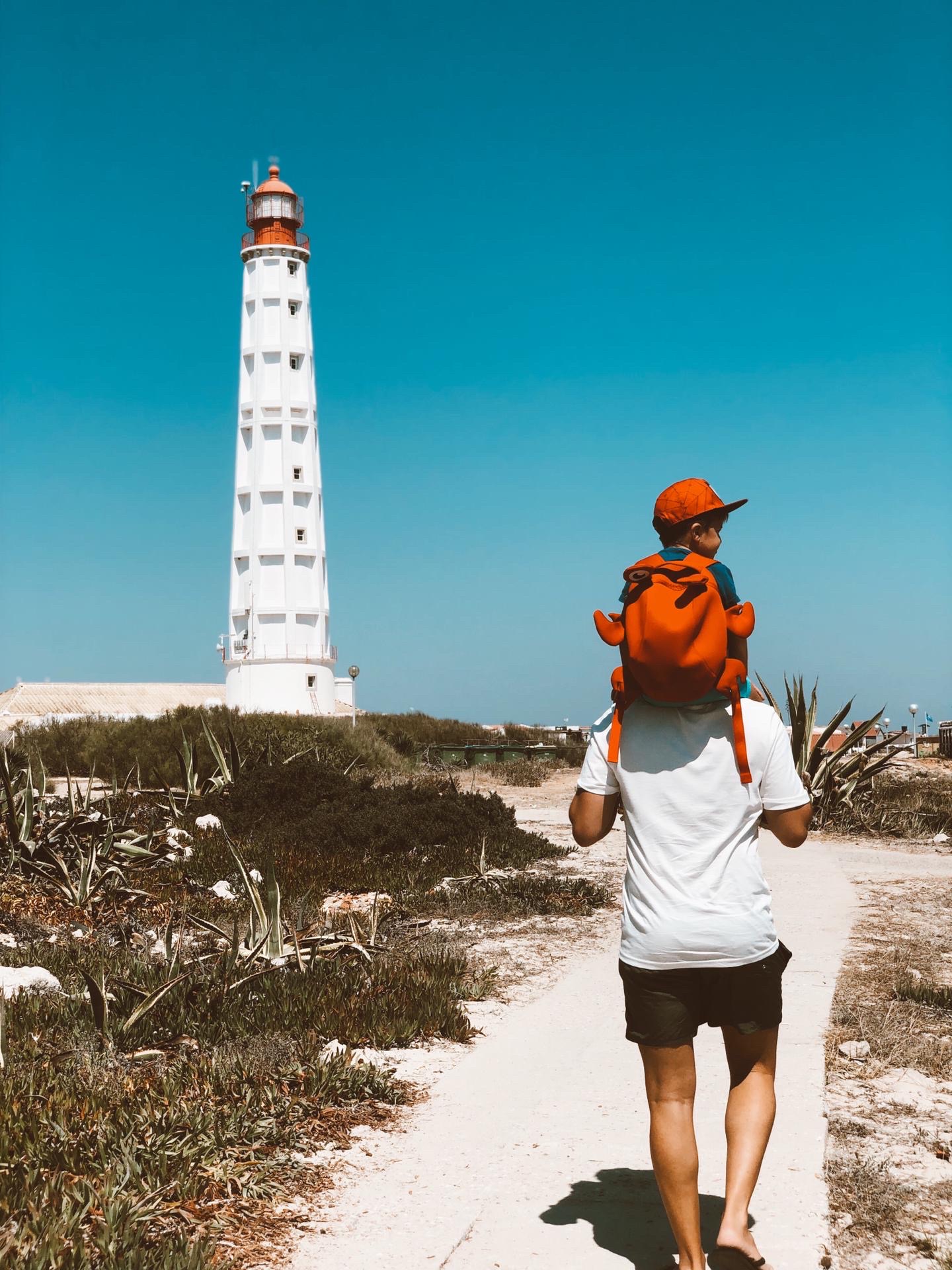 via PicsArt
On December 6, 1907, in Monongah, West Virginia, an explosion in a mine tragically took the lives of over 360 men, most of whom were fathers and husbands. Grace Golden Clayton, whose father was among the casualties of what has since been described as the worst mining disaster in American history, suggested holding an event to honor those men. Her pastor agreed, and on July 5, 1908, held a Sunday sermon in their memory. However, this was a one-time event, and wouldn't find its logical continuation if it weren't for the dedication of Sonora Smart Dodd from Spokane, Washington. 
Sonora was just 16 when her mother died, leaving her father, Civil War veteran William Smart to raise Sonora and her five younger brothers by himself. In 1909, when 27-year-old Sonora was listening to a Mother's Day sermon, she came up with the idea of establishing an equivalent holiday celebrating fatherhood. She presented her idea at local churches and community centers, approached governmental officials and shopkeepers. In short, she did everything she could to drum up support for her idea. Why is Father's Day in June? Sonora wanted Father's Day to be celebrated on her father's birthday, June 5, but the Alliance instead decided on the third Sunday of June.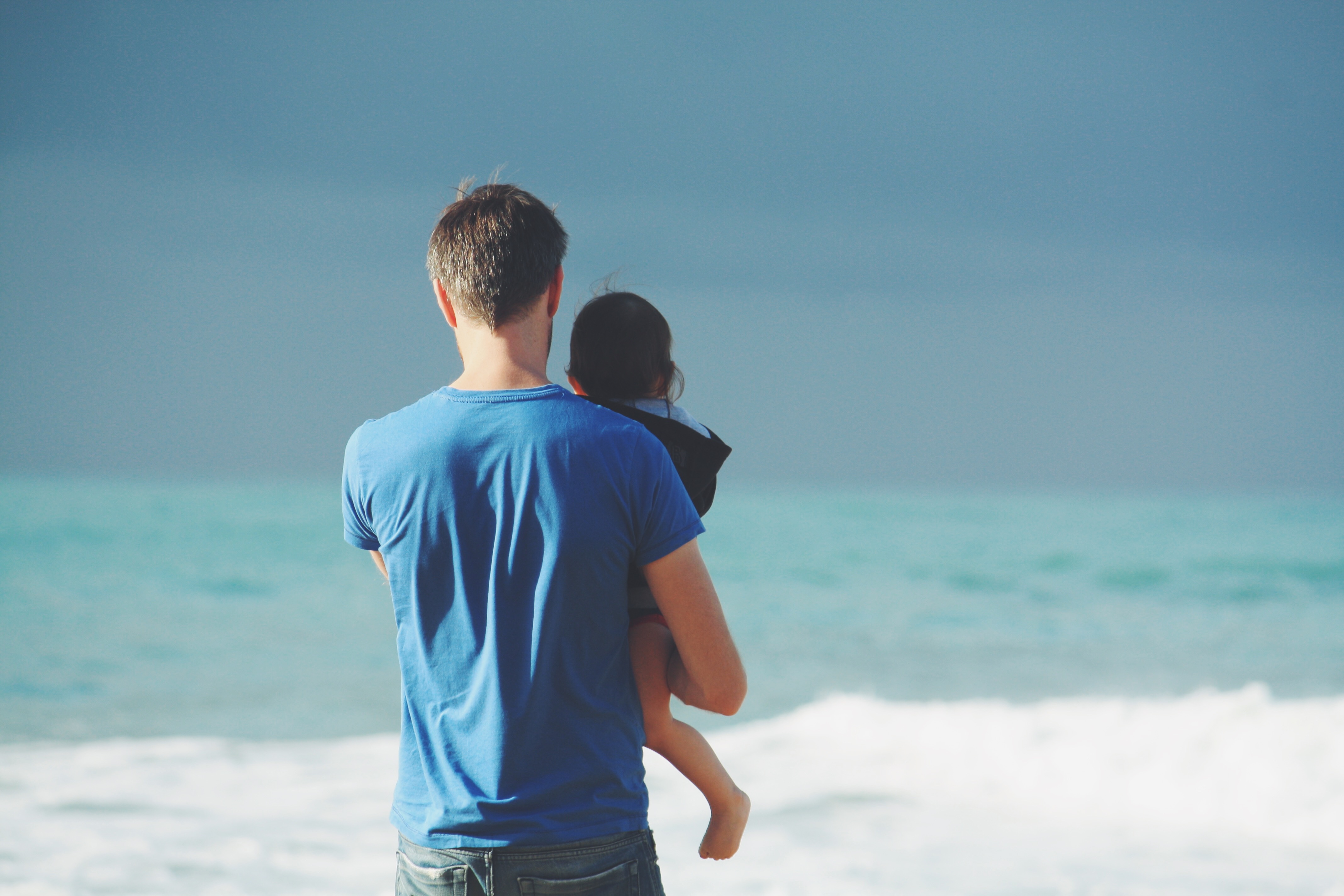 via PicsArt
That's how one girl's love for her father helped establish the history of Father's Day. The first statewide Father's Day celebration occurred on June 19, 1910. 
Why Do We Celebrate Father's Day?
There are two answers to the question, 'Why do we celebrate Father's Day?' 
The first reason is simple: sentiment. If you're lucky enough to have a good relationship with your father, the holiday is just an extra reminder to call or visit him, to show some appreciation, and exchange a couple of inside jokes. When it comes to gifts, dads are typically easier to please than moms. A colorful pair of socks, a personalized beer mug, a historical memoir, fishing gear, or some garden equipment, and a greeting card will usually suffice. Father's Day is also the perfect excuse to let bygones be bygones. We celebrate Father's Day because we're grateful to our fathers and because we've come to understand them so much better. 
Then there's the pragmatic side of Father's Day. It wasn't immediately embraced when it was first introduced. On the contrary, some men argued that the holiday was effeminate and unnecessary; a cynical attempt to commercialize family ties. Part of why Father's Day caused such controversy is that it came years after Mother's Day, a distinctly feminine holiday that all florists love. Another reason was that men thought that in their role as the head of the household they were honored daily, and didn't need a special celebration to reinforce their significance.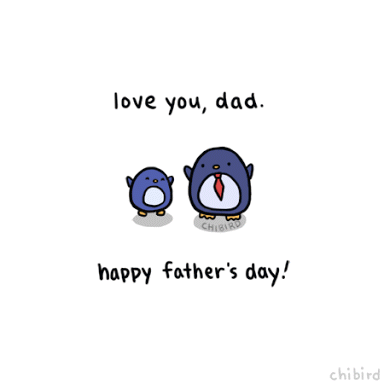 via PicsArt
A major reason why we celebrate Father's Day is that advertisers and politicians loved the idea of it. First, the day was observed by President Woodrow Wilson and his family in 1916. Then during the Great Depression in the 1930s, struggling advertisers used the holiday to sell a few extra shirts, ties and socks. The Second World War brought with it the nation's strong desire to show men (and fathers) love and respect. Finally, President Nixon made Father's Day a federal holiday in 1972, six years before Sonora died. 
Today, largely oblivious to the history of Father's Day, Americans spend more than a billion dollars celebrating it every year. 
When and Where Is Father's Day celebrated?
Father's Day is celebrated all across the globe in a number of different ways. A number of countries, among them the UK, Canada, Japan, Chile, France, India, Mexico, and the Netherlands, celebrate on the third Sunday of June, just like the US. 
The countries on which Catholicism has had a significant influence, such as Italy, Spain, Portugal, and Belgium, celebrate Father's Day on March 19th, St. Joseph's Day. Russia and post-Soviet countries, such as Belarus, Turkmenistan, and Kyrgyzstan, celebrate a version of Father's Day, Defender of the Fatherland Day, on February 23. 
In Australia and New Zealand, it lands on the first Sunday of September. In Denmark and Norway, it's on the second Sunday in November, and in Brazil, it's celebrated on the second Sunday of August. In Taiwan, Father's Day is on August 8. In Bulgaria, it's June 20, and in Thailand, it's on King Bhumibol Adulyadej's birthday, December 5. 
via PicsArt
How to Create a digital Present for Dad on His Day
If commercialization of the holidays doesn't sit well with you or you prefer to add a personal touch to your greeting cards, Picsart has got you covered. Just follow the instructions below, choose from an extensive library of Father's Day templates, and design the greeting card your way.  
First, here's the step-by-step framework for creating a Father's Day card if you're designing on your desktop

Open

Picsart's Online Editor

and start a new design. 

Click Templates in the left-side menu and search for 'Father's Day.'

Scroll down to browse the library and click on the template you want to start customizing. Feel free to

crop the template

to achieve the card size you need. 

Click on the photo in the template to replace it with a pic of your dad and you. Click Photos on the left and then click My Photos to upload an image. Click Adjust in the menu that appears above the photo to customize the photo if needed.

Double-click on the text in the template to replace it with a personalized message. Use the menu that appears above the text to adjust the greeting's color,

font

, shadow, and outline. 

Use the Stickers and Effects buttons on the left side, to add decorative elements and filters to the greeting card.     

When you're done with your design, click Export in the upper right corner and then Download. Send the greeting to your dad digitally, or print it out and give it to him in person. 
And here's what to do if you'd rather edit on your smartphone:
Open the Picsart app and tap on the plus sign ('+') in the middle. Scroll down and tap on All Templates. 

Type 'Father's Day' into the search bar above and tap on the template you like best. 

Tap on the template photo and choose an image from your gallery to replace it with. 

Double-tap on the text to replace it with a unique message your dad will like. 

Keep modifying the greeting card by applying filters from the Effects section, adding stickers from the Sticker menu section, and using the tools from the Tools section below. 

Tap on Next in the upper right corner. You can then save the greeting card and send it or print it. Alternatively, you can share it with your followers and tag your dad's account. 
So what are you waiting for? Think up an original note, choose a few adorable family pics, and show your dad some love with a beautiful Father's Day greeting card.   
Picsart all-in-one Photo and Video Editor, Collage, and Sticker Maker is the world's largest creative platform with over 150 million monthly active creators and influencers. Picsart has collaborated with major artists and brands like Taylor Swift, The Jonas Brothers, Gwen Stefani, Maroon 5, Lizzo, Meghan Trainor, One Direction, MONSTA X, Warner Bros. Entertainment, iHeartMedia, Condé Nast, and more. Download the app today to level-up your photos and videos with thousands of quick & easy editing tools, trendy filters, fun stickers, and brilliant backgrounds. Unleash your creativity with Picsart and upgrade to Gold for awesome premium perks!