Lights, camera, action! Today, we're sharing all of the tips and tools you need to make better YouTube videos. In addition to teaching you how to get more views on YouTube, we'll also share how to grow your YouTube channel and how to promote your YouTube channel to ensure that your videos get the attention they deserve.
Nowadays, if you want your content to be successful online, then you need to be creating videos. Did you know that YouTube is the second most visited site in the world? To put it in perspective, one billion hours of videos are watched on YouTube every day. Every minute, more than 500 hours of video content are uploaded to YouTube. With this high volume, it's important to make sure that your content doesn't get lost. 
The great news is that there are a ton of ways to increase YouTube views. Below, we're sharing some of our favorite YouTube best practices. Use them to help grow your YouTube channel. 
Best Practices For Growing a YouTube Channel
There are a few basics you need to master if you want to learn how to grow your YouTube channel and how to promote your YouTube channel. Both of these go hand in hand. Consider the following if you want to grow your YouTube channel.
Give Your YouTube Videos a Strong Title
You don't want your titles to be clickbait, but you do want them to be eye-catching enough that they'll drive traffic to your channel. Keep your titles engaging and straightforward. If the title is too abstract, viewers won't know what to expect and will be less likely to check out your video. Having a strong title with keywords relevant to what your video is about will help with your SEO, too. 
Know Who Your Target Audience Is
And once you figure out who they are, create content they want to see. Find out what is your specific niche and own it. If you're not sure who your audience is, take a peek at competitor accounts and look at the comments on your YouTube videos. 
Engage With the YouTube Community
If you want to learn how to grow your YouTube channel, you're going to need to be willing to get social. Engage with the comments on your recent uploads by responding or simply hitting the like button. Similar to how you would engage with content on other social media networks, this will signal to YouTube that you are engaging with others and posting actively.
Replying to comments can help build your fan base from passive viewers to active returning watchers. On that note, be sure to post on a regular basis and publicize when your fans can expect to see new videos drop by including it in your YouTube banner. 
Create a Cohesive Custom Look for Your Videos
We're not saying you can't get creative and try new things, but having a consistent look across both your YouTube thumbnails, opening and closing cards, and YouTube banners can help fans recognize your videos among the millions of other videos on the platform. If you're not sure where to start, check out some of the awesome YouTube channel art templates. 
Make Keywords Your Best Friend
YouTube is owned by Google, so if you're searching for a video tutorial, odds are that you will see a few YouTube video recommendations on page one of search. After all, YouTube is not only a social network, it's heavily tied to SEO.
If you want to increase YouTube views, it is important to optimize your video content with strong keywords to appear in search. It'll take a little bit of research to figure out what keywords you want to use, but once you do, make sure you are including them in your title, categories, metadata tags, and even in your responses to comments. 
10 Ways to Get More Views on YouTube
1) Make Sure You've Got the Basics Nailed Down
Before you can make killer content, you first need to figure out the basics of your YouTube channel. Make sure you have a consistent visual brand identity by creating cohesive YouTube banners, logical playlists, and custom thumbnails. Identify when and how often you'll post videos. And, make sure your About section is also up-to-date, descriptive, and keyword-friendly.
2) Make Metadata Your Best Friend
Look at which videos in your niche are the most popular and ride the wave of their success. Take a cue from these successful videos, using similar tags and keywords on your video content. This will help grow your YouTube channel by getting more of your videos to appear as related suggestions to popular videos with similar tags. Just make sure the content you're sharing is unique. 
3) Create Thumbnails That Are On Point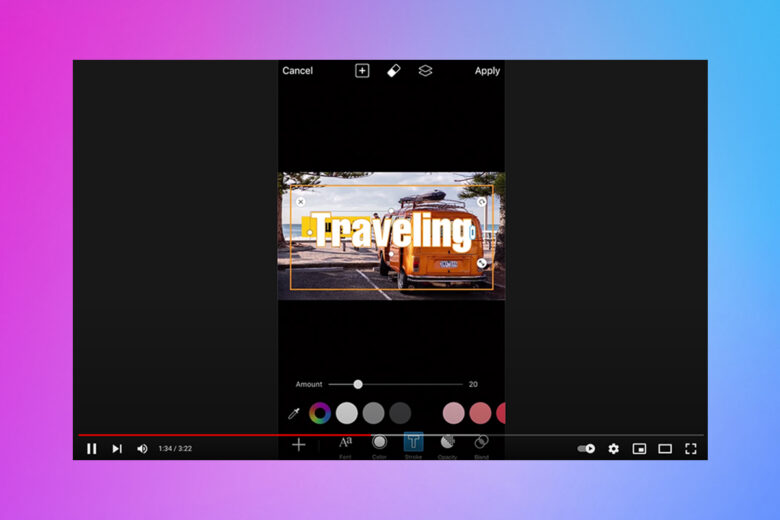 When YouTubers scroll through the platform to find their next video to watch, they're more likely to stop on the video with the most eye-catching thumbnail. Make sure your thumbnail clearly represents what your video is about by including a high-quality image. If you add text overlay, make sure it's colorful, on brand for your account, and includes key information in a legible font. 
4) Create Video Playlists
How do you get more views on YouTube? Playlists. Making playlists isn't just for your own organization, it's a great way to increase YouTube views. YouTube playlists automatically play your next video in the category after the first one ends. If your first video is good, viewers are encouraged to continue watching other content on your playlists, which helps you get more views on YouTube overall. 
5) Work On Your Relationships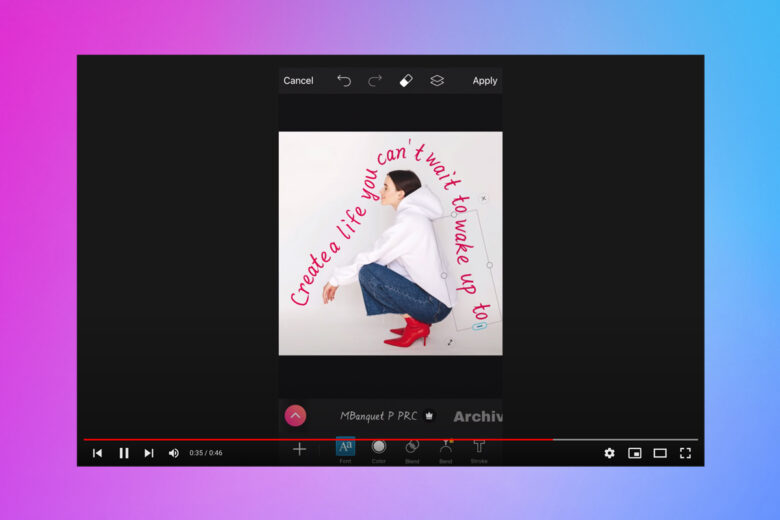 Engaging with your viewers is crucial to building a successful YouTube channel. Keep your viewers engaged and informed by doing community management on your account to help drive repeat views. You can engage with them through comments, giveaways, reaction videos, or collaborations with other accounts in your space. These are also great ways to grow your YouTube channel overall. 
6) Promote Your Videos Everywhere
Still wondering how to get more views on Youtube? You definitely don't want to sleep on this next tip. Share your YouTube videos across all of your social media channels to help drive awareness of your channel and increase YouTube views. You can embed the full video, share a link, or share a teaser clip that directs fans back to your channel to watch the whole video. 
7) Ask Viewers To Like and Subscribe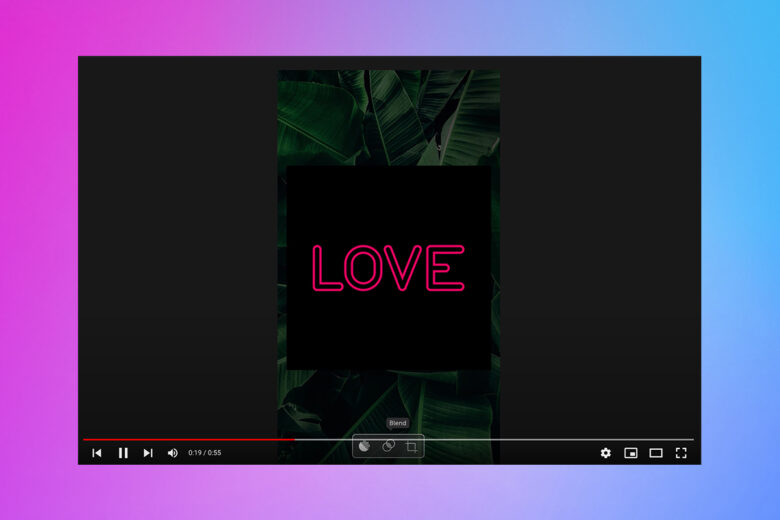 Sometimes, being straightforward is your best bet, and this happens to be one of those cases. There is no shame in directly asking your viewers to like and subscribe to your channel so that they never miss a video. This is a great way to grow your channel while getting more free YouTube views. 
8) Use End Screens and Cards To Promote Your Other Videos
In order to access the end screen and card features, you'll need to verify your YouTube account. Once you have that squared away, you'll be able to create end screens and cards to help drive more traffic to other videos on your account. 
What are YouTube end screens? These are frames that you can add to the last 5-20 seconds of your video. Often called an "end card," these video units encourage fans to stay on your channel longer by enabling you to promote specific videos, playlists, or links to external web pages.
Unlike end screens, YouTube cards are pre-formatted notifications that pop up at any time in your video. Cards are not only great for recommending your next video, but you can also use their poll feature to continue to engage with your viewers. Both cards and end screens are proven ways to use YouTube's native tools to drive increased views and engagements on your channel. 
9) Display Your Best Content In a YouTube Trailer
YouTube trailers are a great way to highlight your best video and show new visitors what your channel is all about. A trailer only appears for non-subscribed visitors to your page, but if it's enticing enough, it's a quick way to convert visitors into channel subscribers. 
You can make your trailer as long as you want, but we recommend keeping it to 30 seconds max. Similar to the trailer for a movie, the goal of a YouTube trailer is to hook viewers into your channel and get them to continue watching more videos. 
10) Stay on Top of Trends
If you want to create compelling videos that will get tons of views and engagement, then you need to keep up with what's trending in your niche. Research your niche regularly and incorporate trends and hot topics into your videos.
How to Make a Good YouTube Video?
Now that you know how to grow your YouTube channel, it's time to get to the heart of the matter – creating good YouTube videos. The definition of what makes a good YouTube video varies by niche, but one thing is for sure, your content needs to be unique, engaging, and unlike anything anyone has ever seen. How do you do that though when there are billions of hours of YouTube content online? 
Start With a Plan: Don't go into filming without knowing what your goal is. Outline who your video is for and consider your key takeaways. Is there a call-to-action you want to include? Use a storyboard to plan it all out so that you don't miss any of the important items when the camera starts recording.

Write a Script: Once you have your plan in place, it's time to outline what to say. Make sure the language you use is fitting for your audience. Your script should reflect your storyboard and add to it, not overpower it.

Edit Your Video: The creation process isn't over once you're done filming. Now comes the video editing. Not sure where to start? Don't sweat it! It's easy to

edit videos in Picsart

. 
How to Edit Videos for YouTube
Just getting started with video editing? Here's how to edit videos with Picsart Web Tools:
Step 1) Upload your video to Picsart's Desktop Video Editor. You can do this by dragging and dropping your video, or by clicking the Upload button. 
Step 2) Use the different editing tools and effects to create a one-of-a-kind video for your YouTube channel. You can add text, royalty-free music, animated transitions, and images, and stickers to your videos. You can also resize, trim, and crop your video for various social platforms and ad dimensions. 
Step 3) Once you have the perfect YouTube video, click Download in the top right corner to save your video to your computer. 
Step 4) Upload your video to YouTube and watch the likes and YouTube subscribers start to roll in. Mention #Picsart in your video description so other creators can be inspired by your awesome editing work.
Want to edit videos on the go? Here's how to edit videos in the Picsart mobile app:
There you have it! Now you know how to grow your YouTube channel and how to get more views on YouTube videos. 
Picsart is a full ecosystem of free-to-use content, powerful tools, and creator inspiration. With a billion downloads and more than 150 million monthly active creators, Picsart is the world's largest creative platform. Picsart has collaborated with major artists and brands like BLACKPINK, the Jonas Brothers, Lizzo, Sanrio: Hello Kitty, I am a Voter, Bebe Rexha, Maroon 5, One Direction, Warner Bros. Entertainment, iHeartMedia, Condé Nast, and more. Download the app or start editing on web today to enhance your photos and videos with thousands of quick and easy editing tools, trendy filters, fun stickers, and brilliant backgrounds. Unleash your creativity and upgrade to Gold for premium perks!