In this tutorial we'll show you how to use PicsArt to add text overlays to your images. This technique can be used to spice up your photos, or even to design your own greeting cards, posters—just about anything! When you're done, don't forget to share your creations with the hashtag #TextOverlay.
Step 1: Open Image & Select Text Feature
Open your image in the Editor. Scroll through the menu bar and select Text (if you're using a device with a large screen, you may not need to scroll).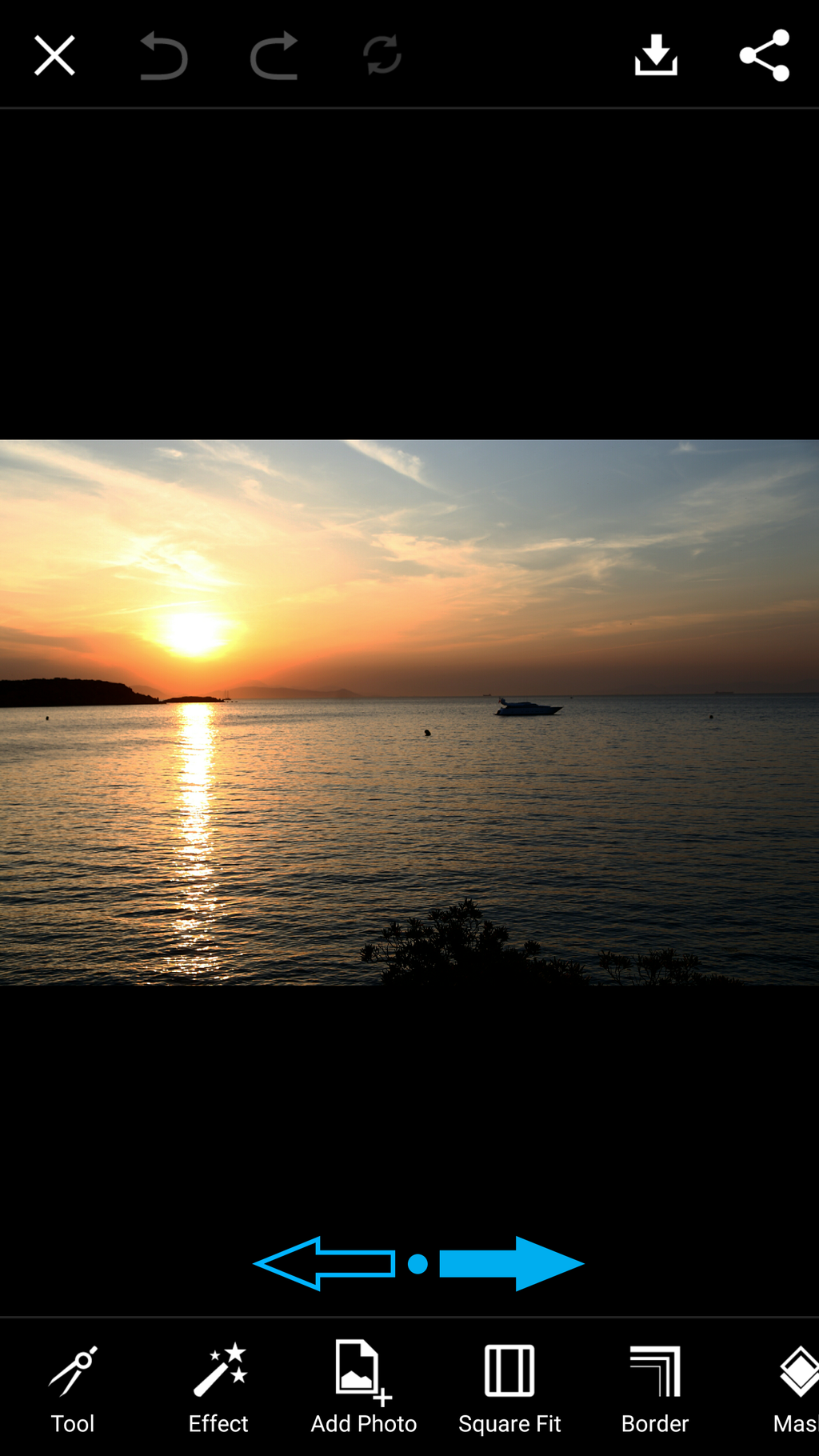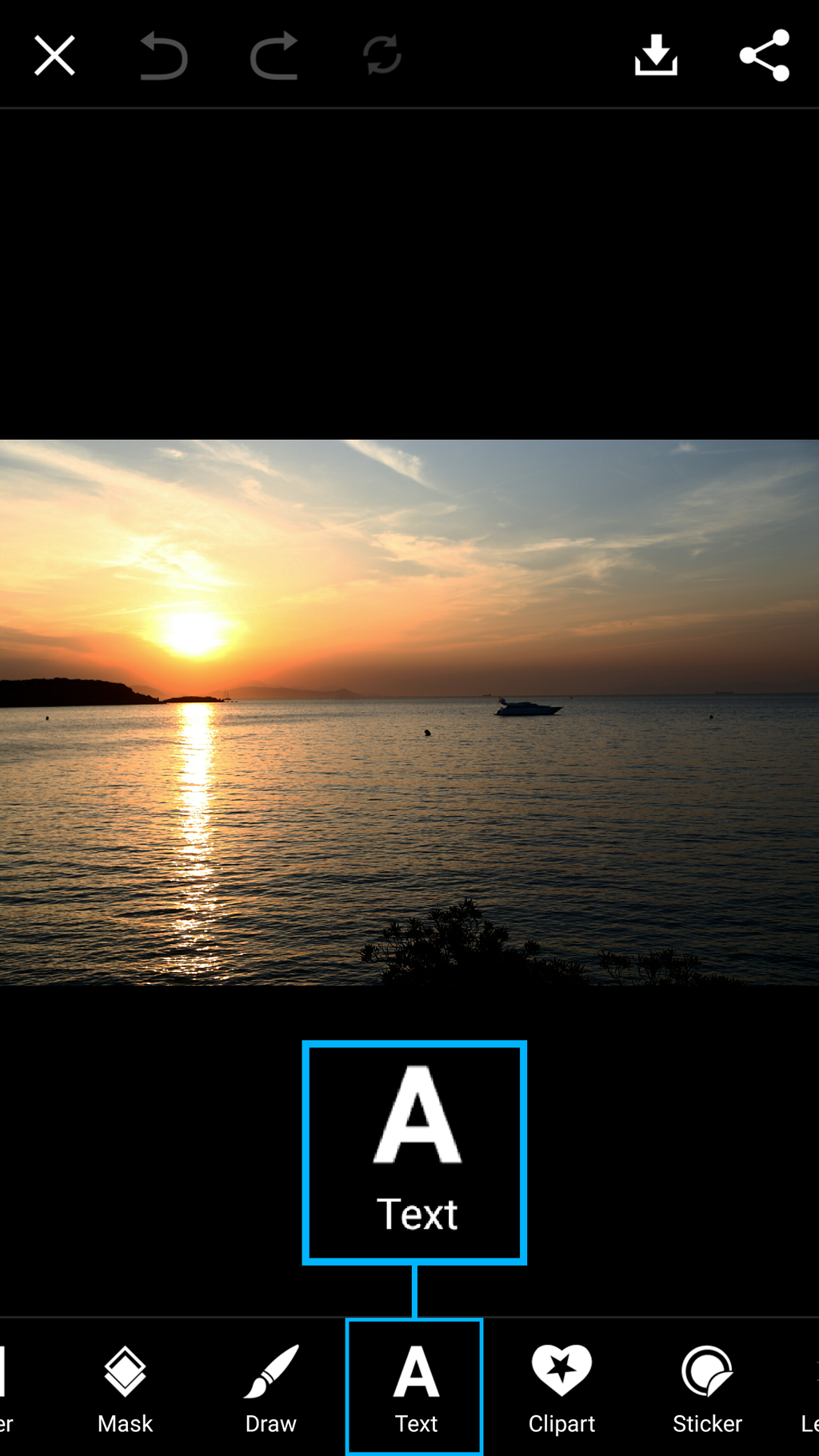 Step 2: Select Font Package
Select the font package you would like to use. Tap on the preview box to begin typing your text.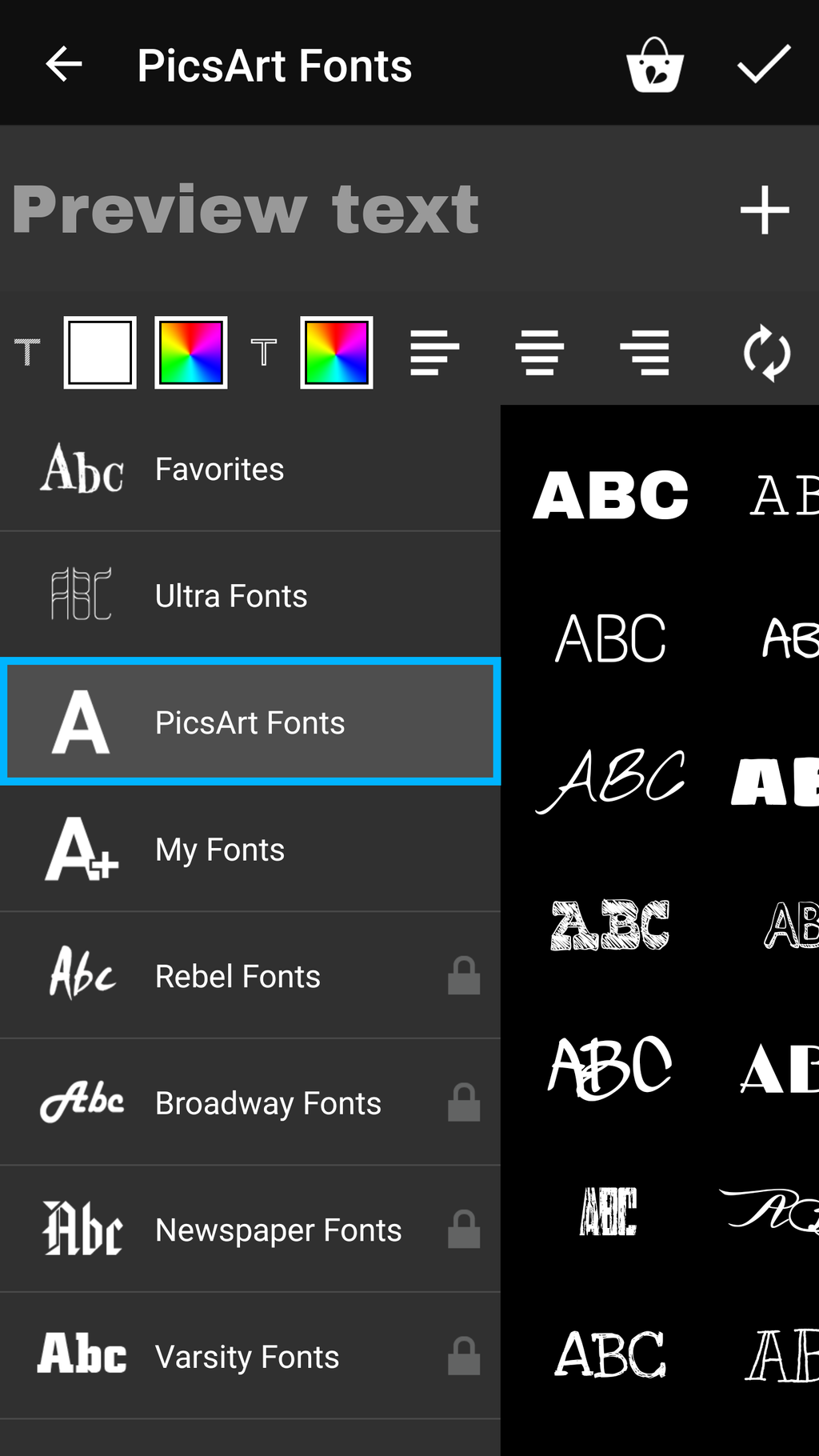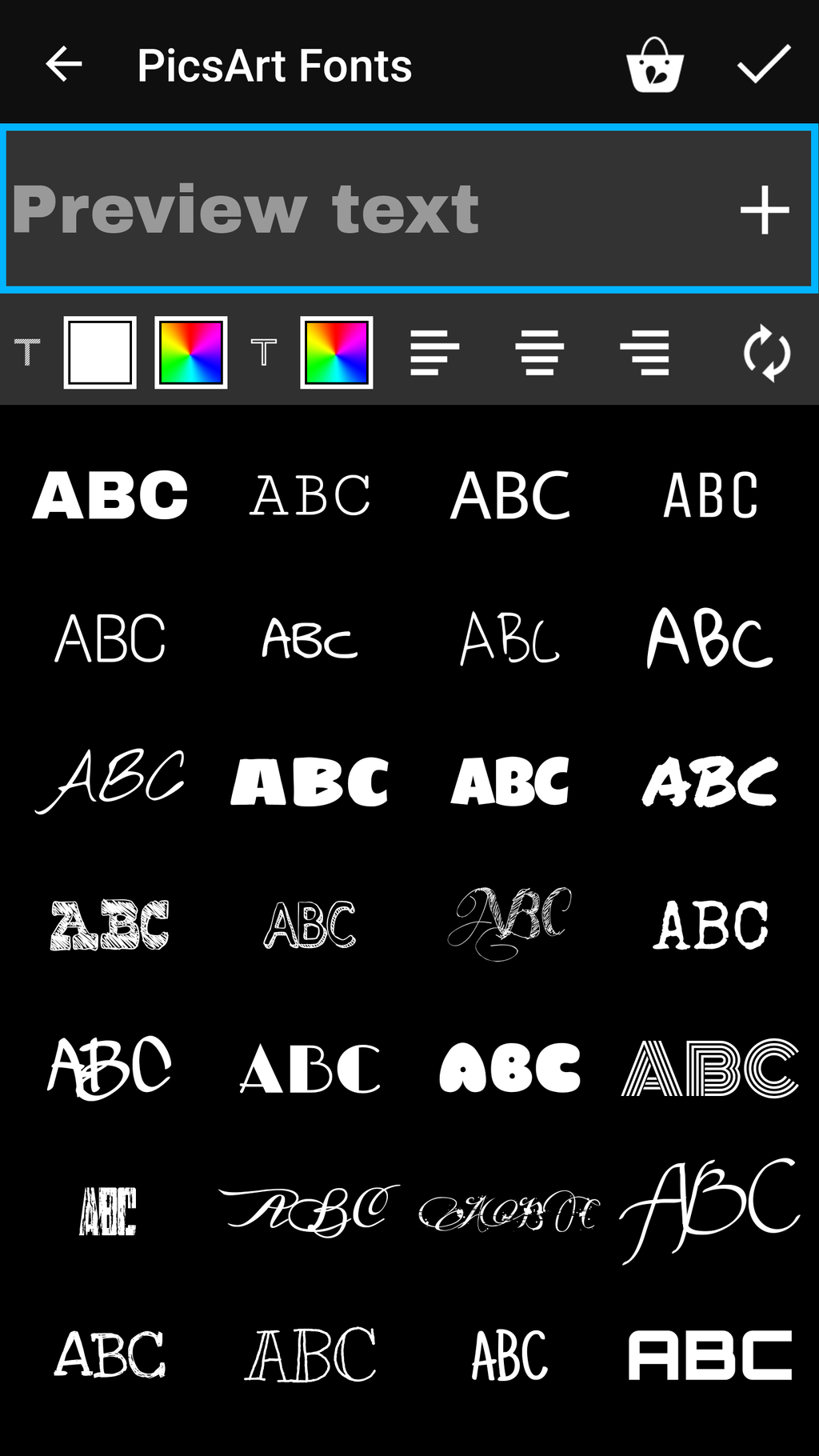 Step 3: Type Text
Type your text. When you're done, hide your keyboard and select the font you'd like to use.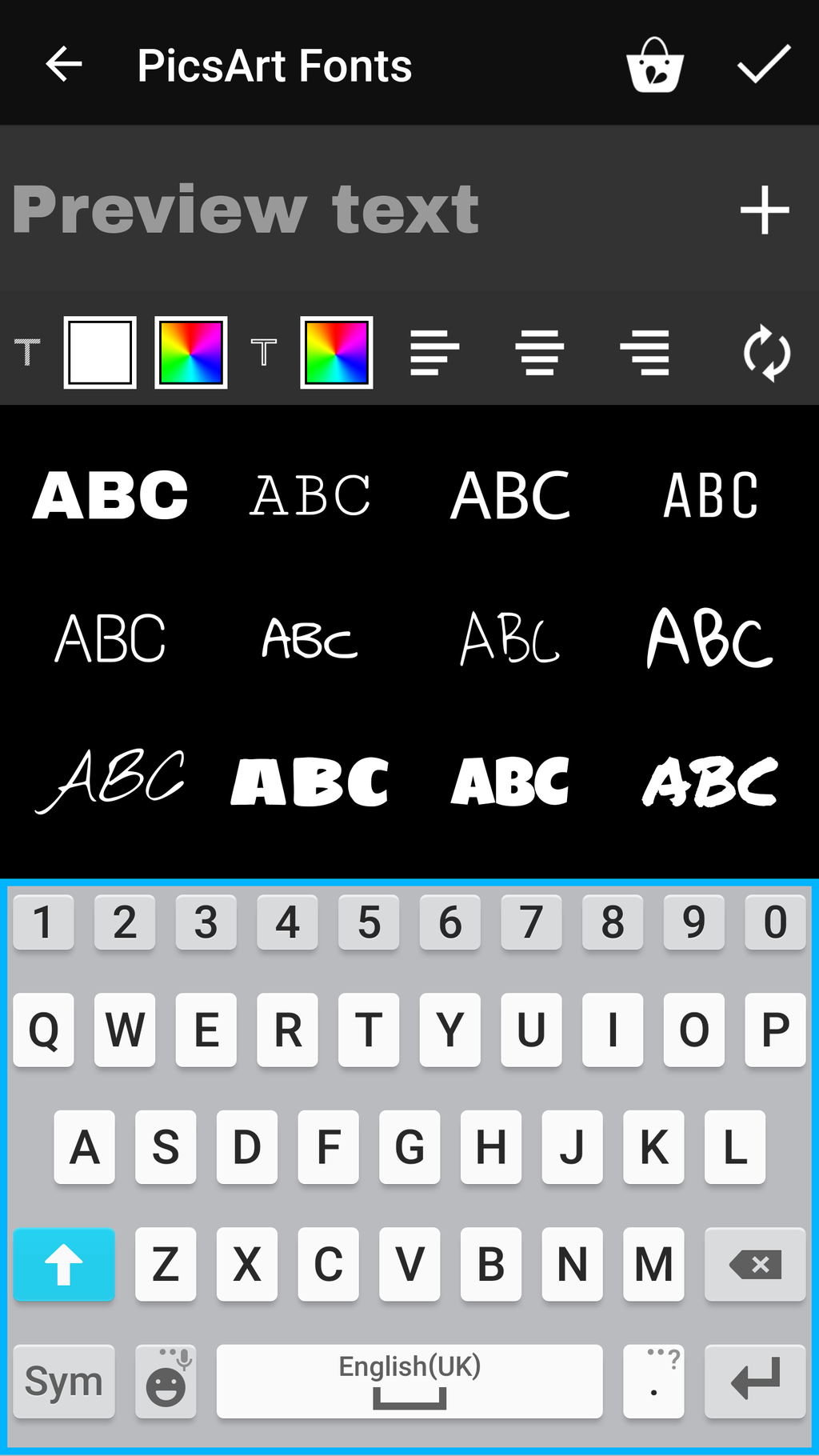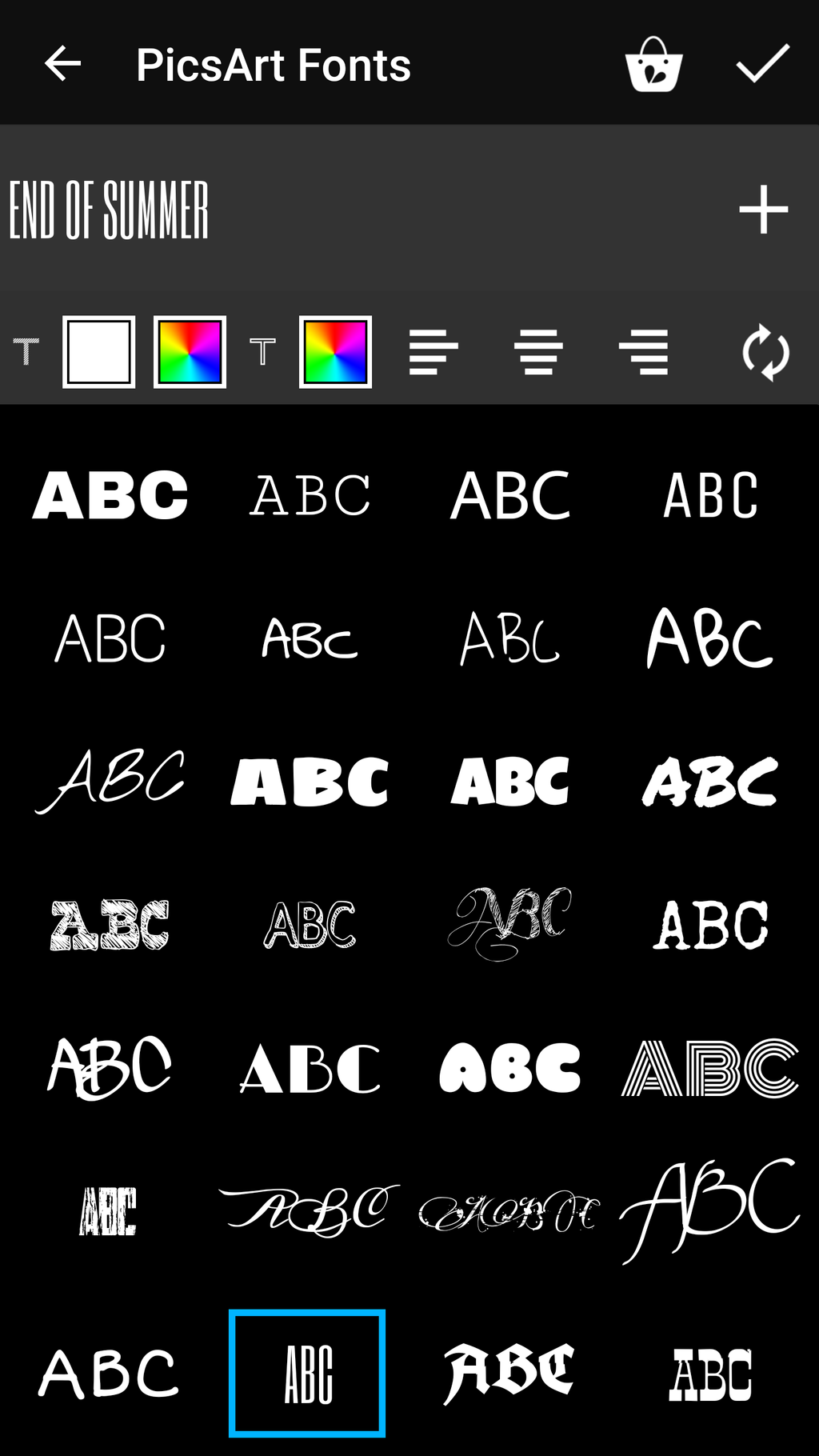 Step 4: Place Text
Tap the check mark to confirm. Enlarge the text by dragging the arrow in the lower right corner of the text box. Drag the text box to place it on your image.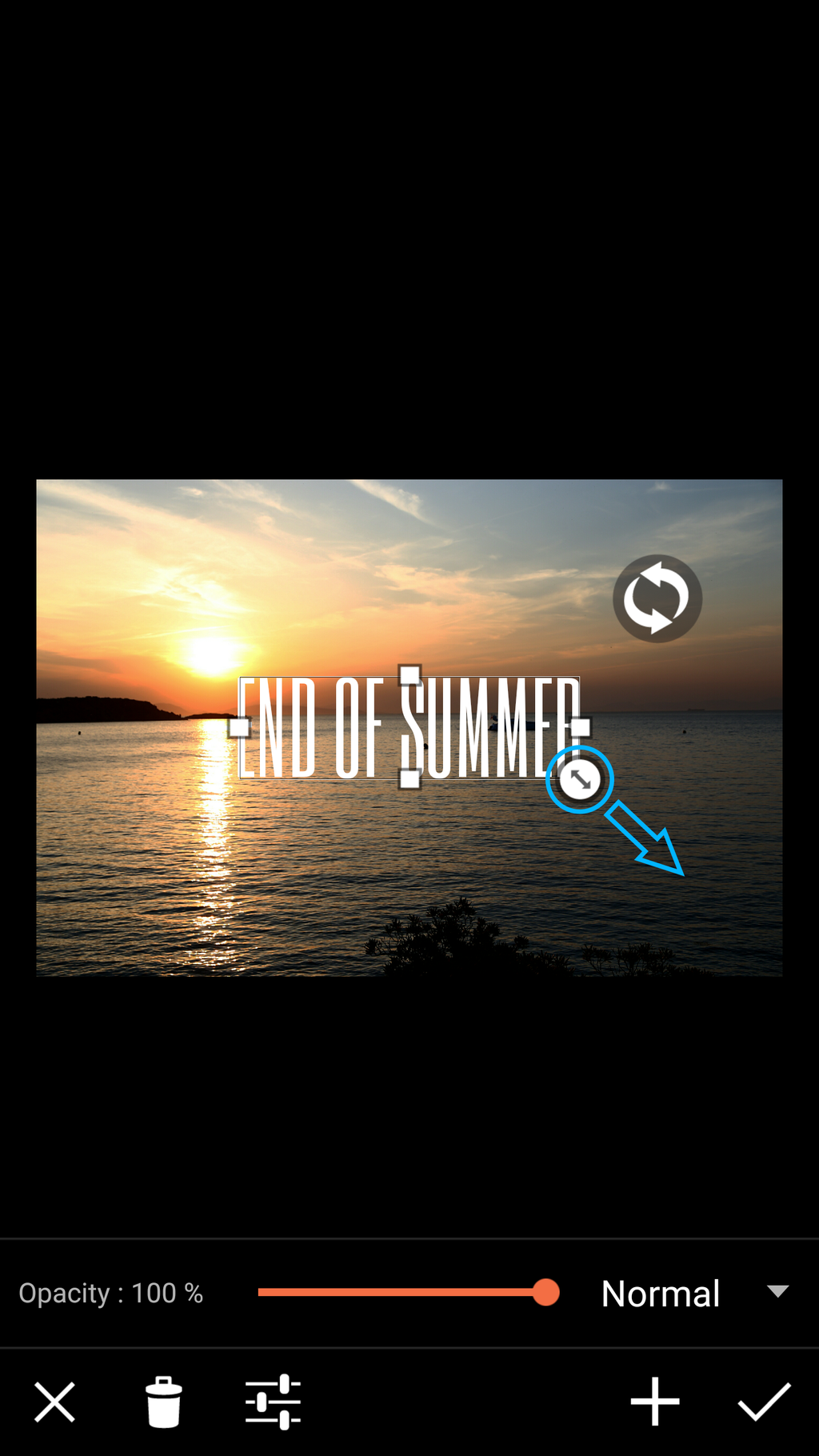 Step 5: Adjust Blending Mode
Making sure that you have your text box selected, tap on the Normal text to open the blending mode menu. Select Overlay.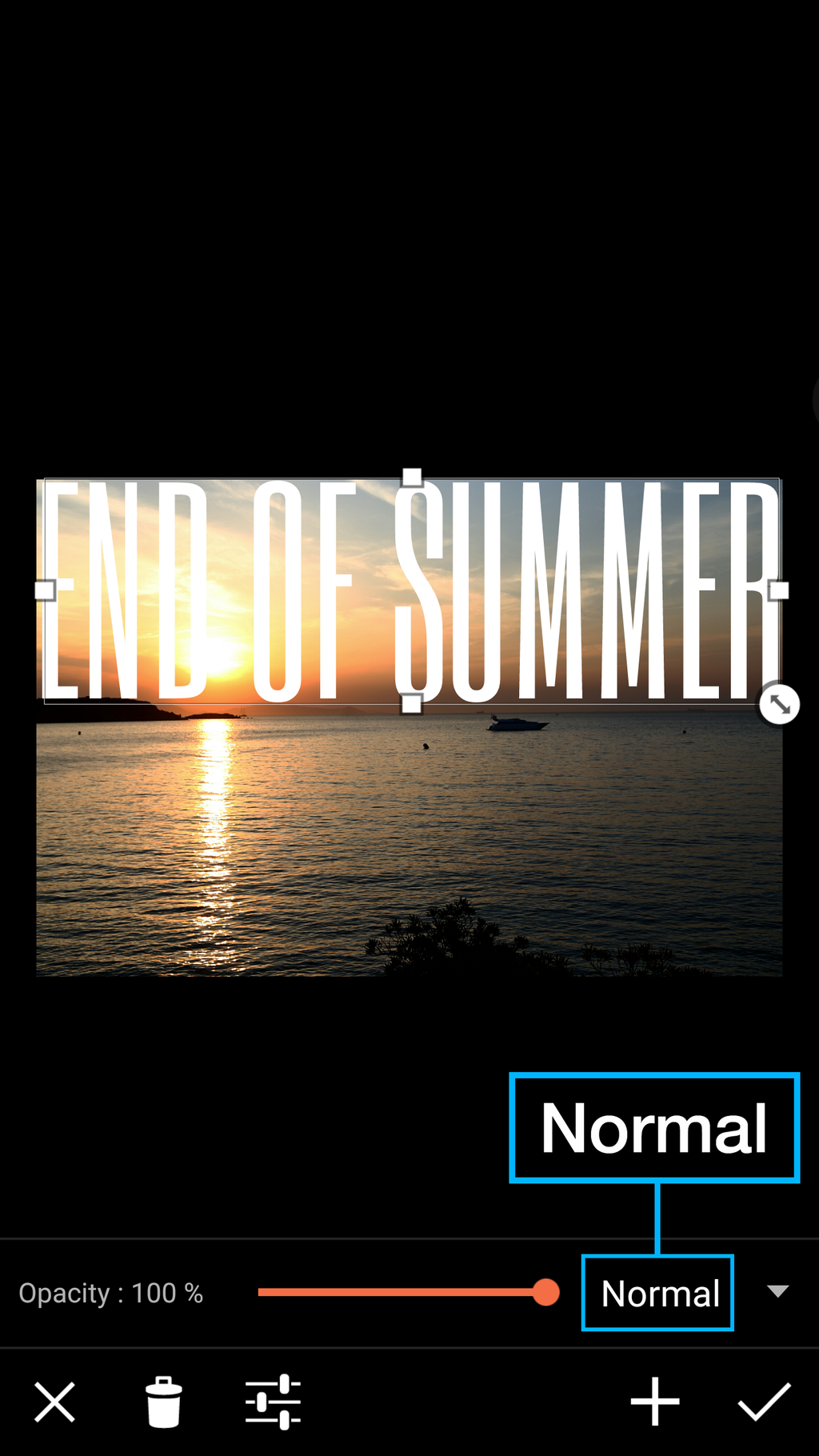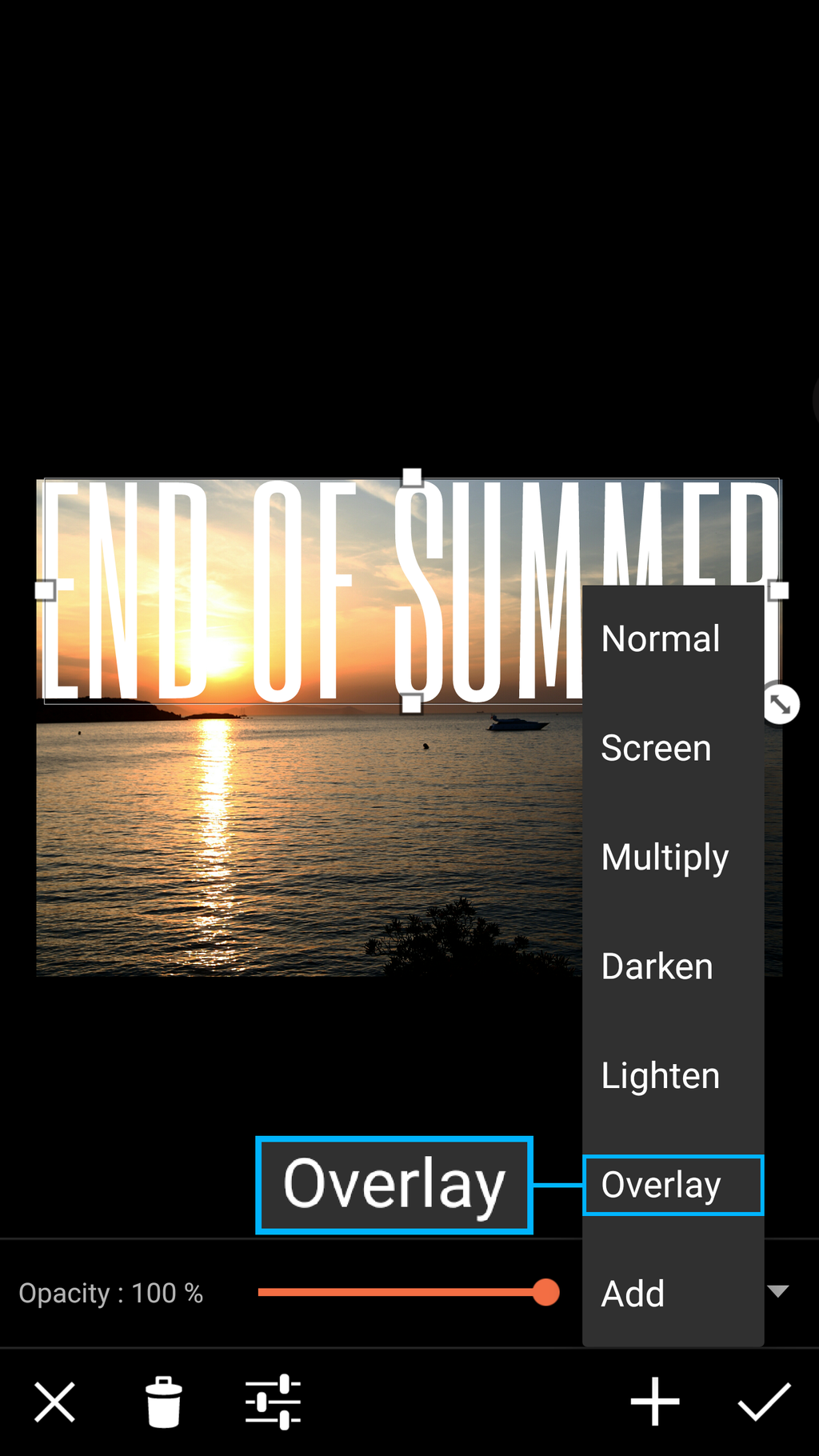 Step 6: Confirm
Tap on the check mark to confirm. Tap on Effect to open the Effects menu.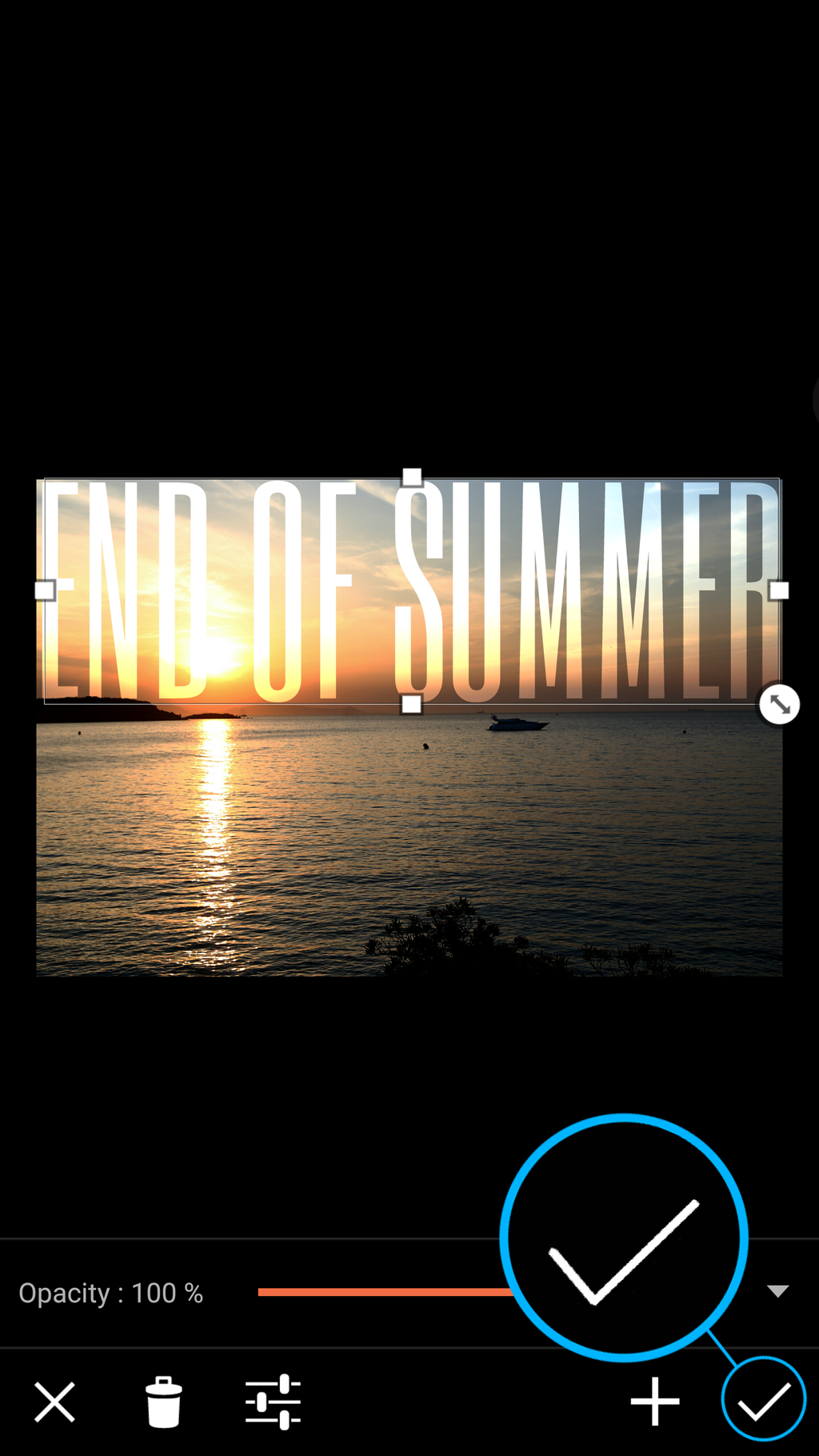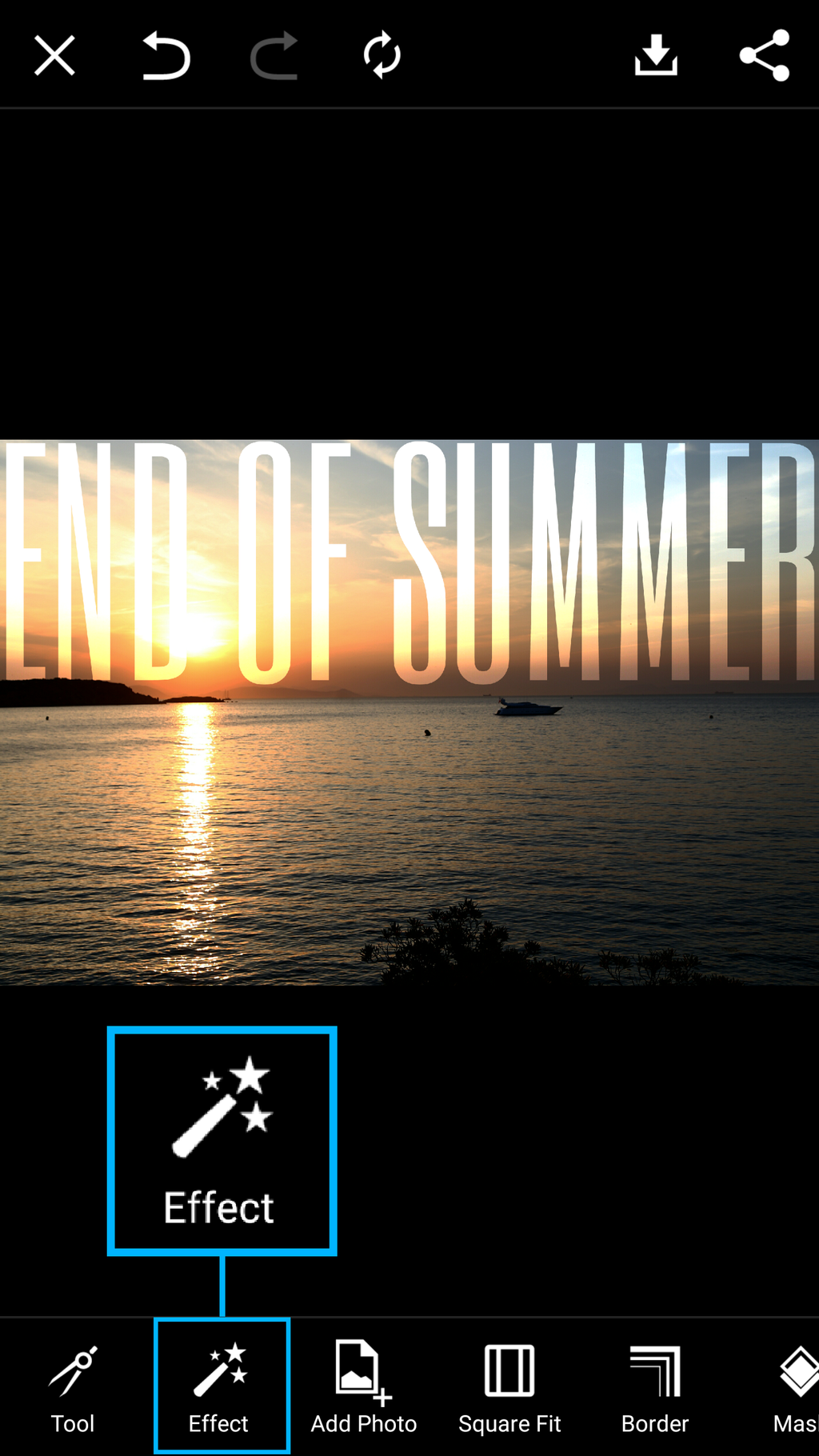 Step 7: Select Vibrant Effect
Making sure that you have the FX section selected, scroll through the Effects. Select the Vibrant Effect.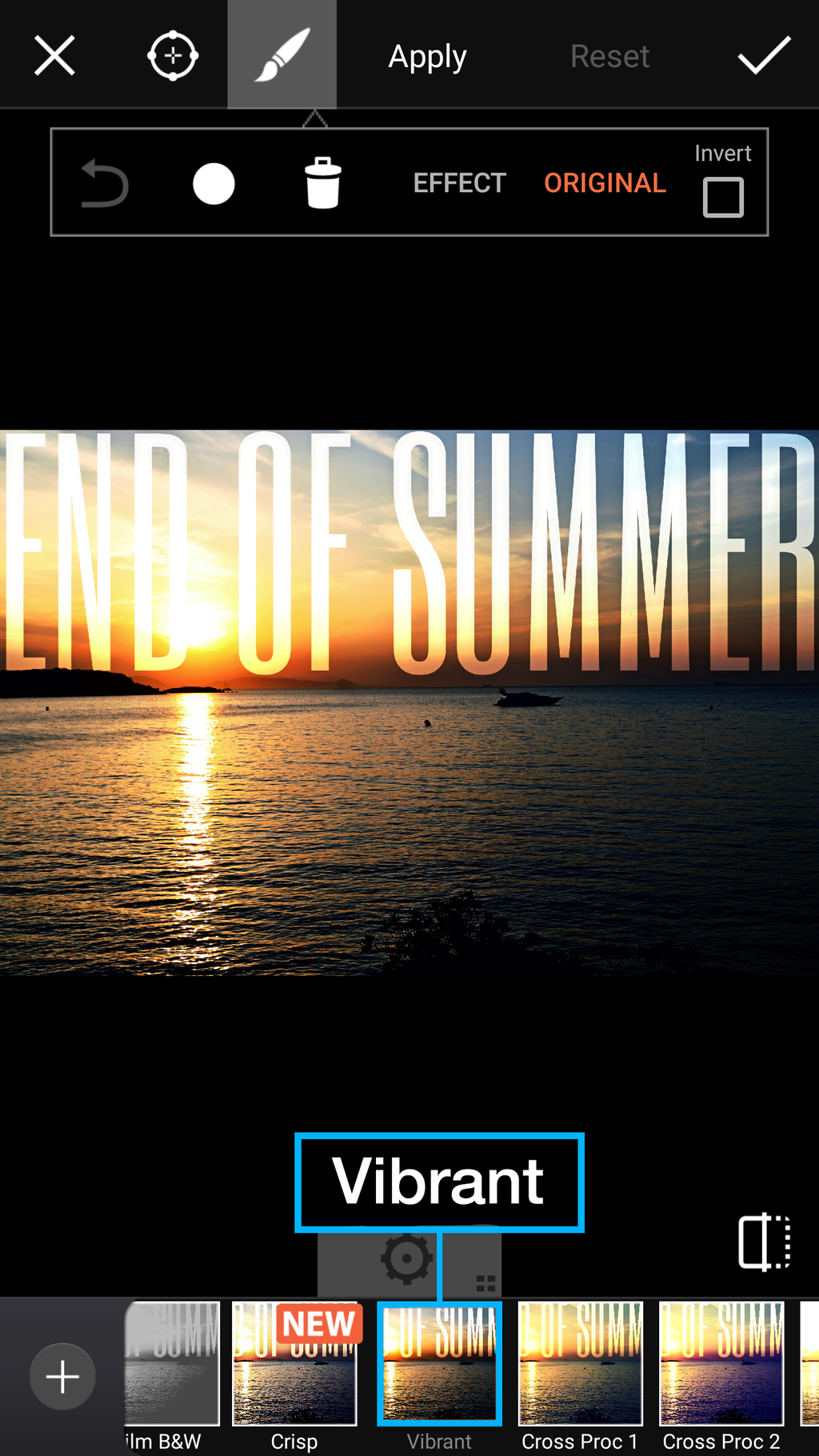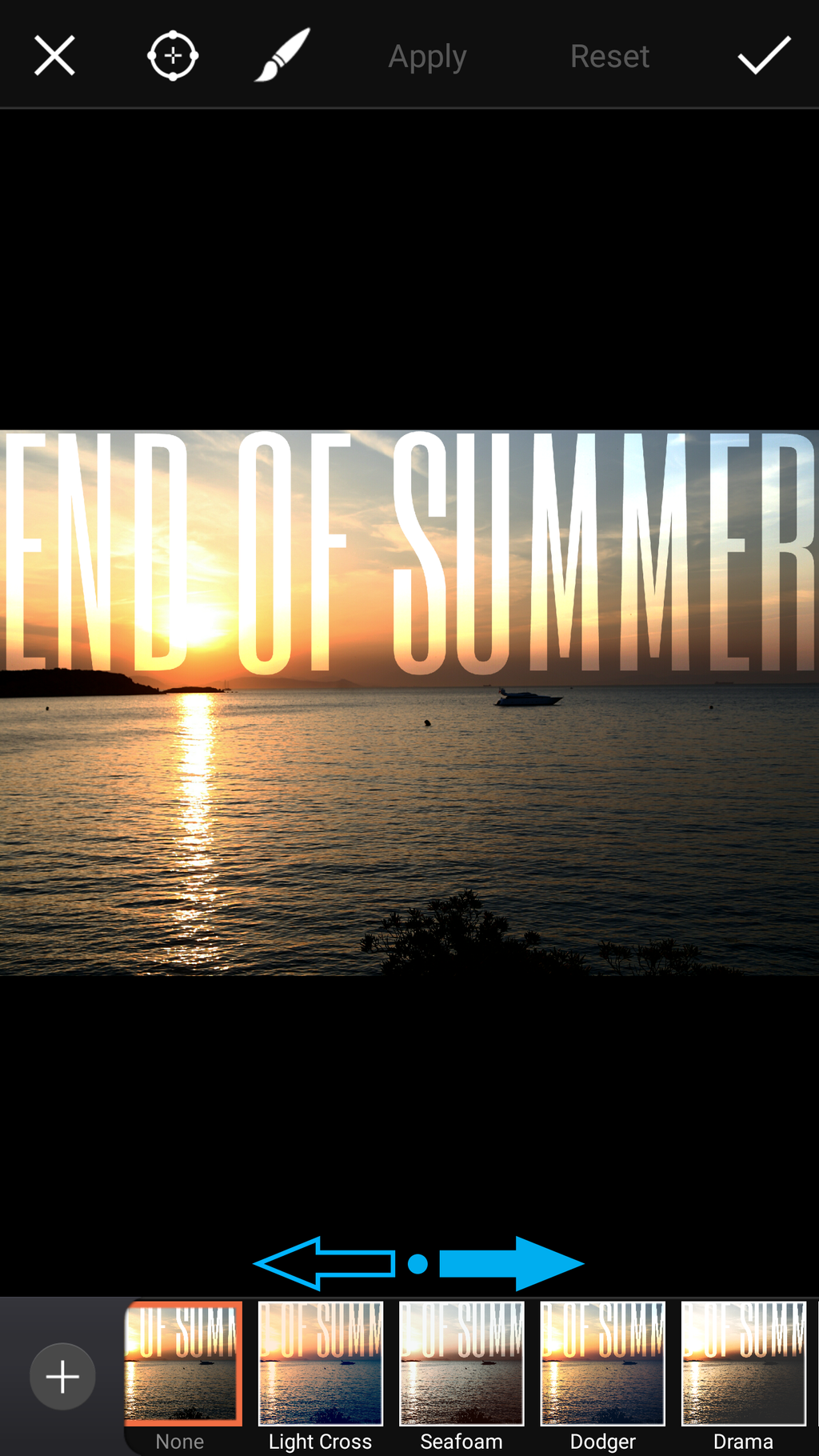 Step 8: Confirm & Finish
Tap on the check mark to confirm. Don't forget to save and share your work!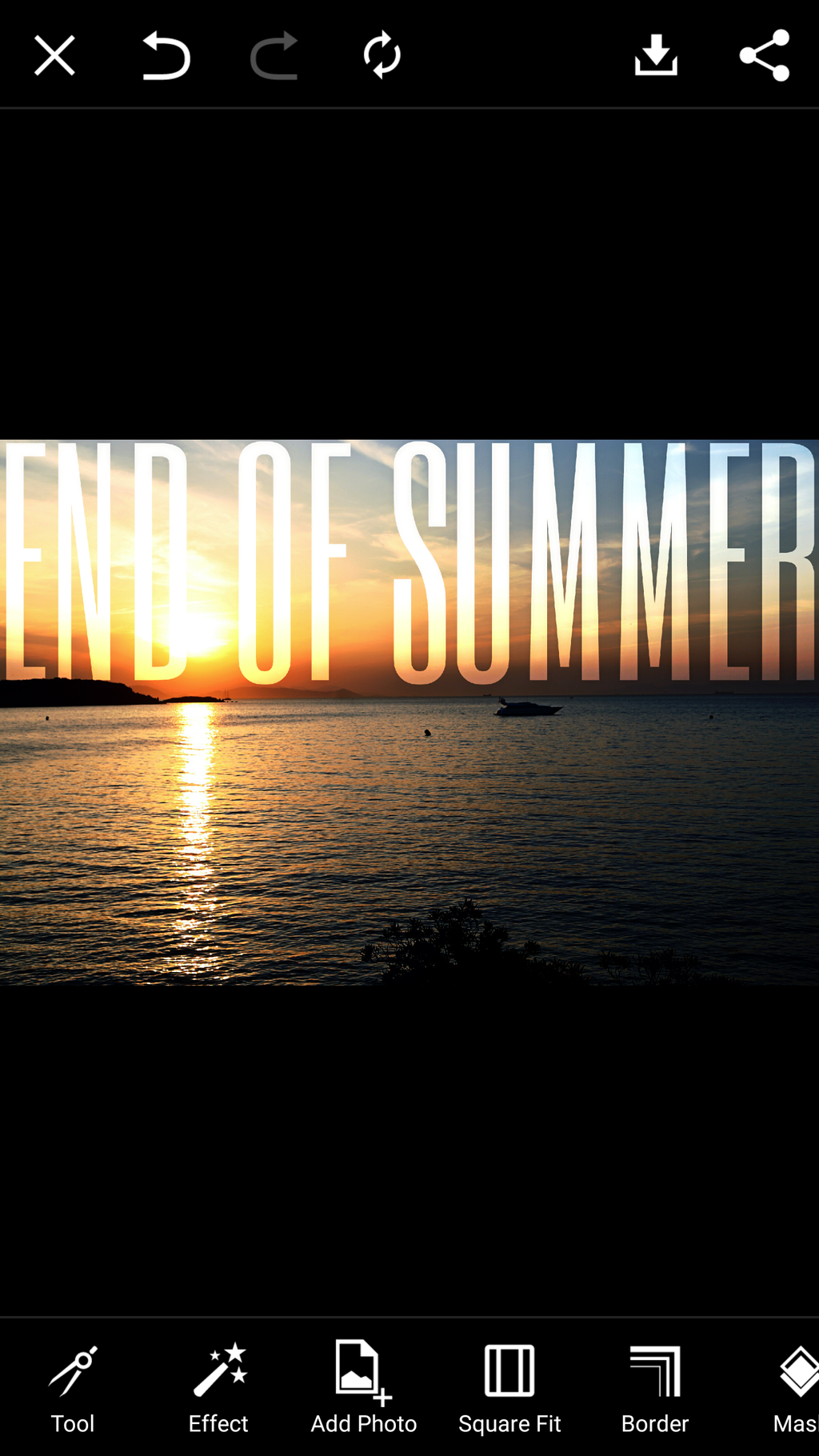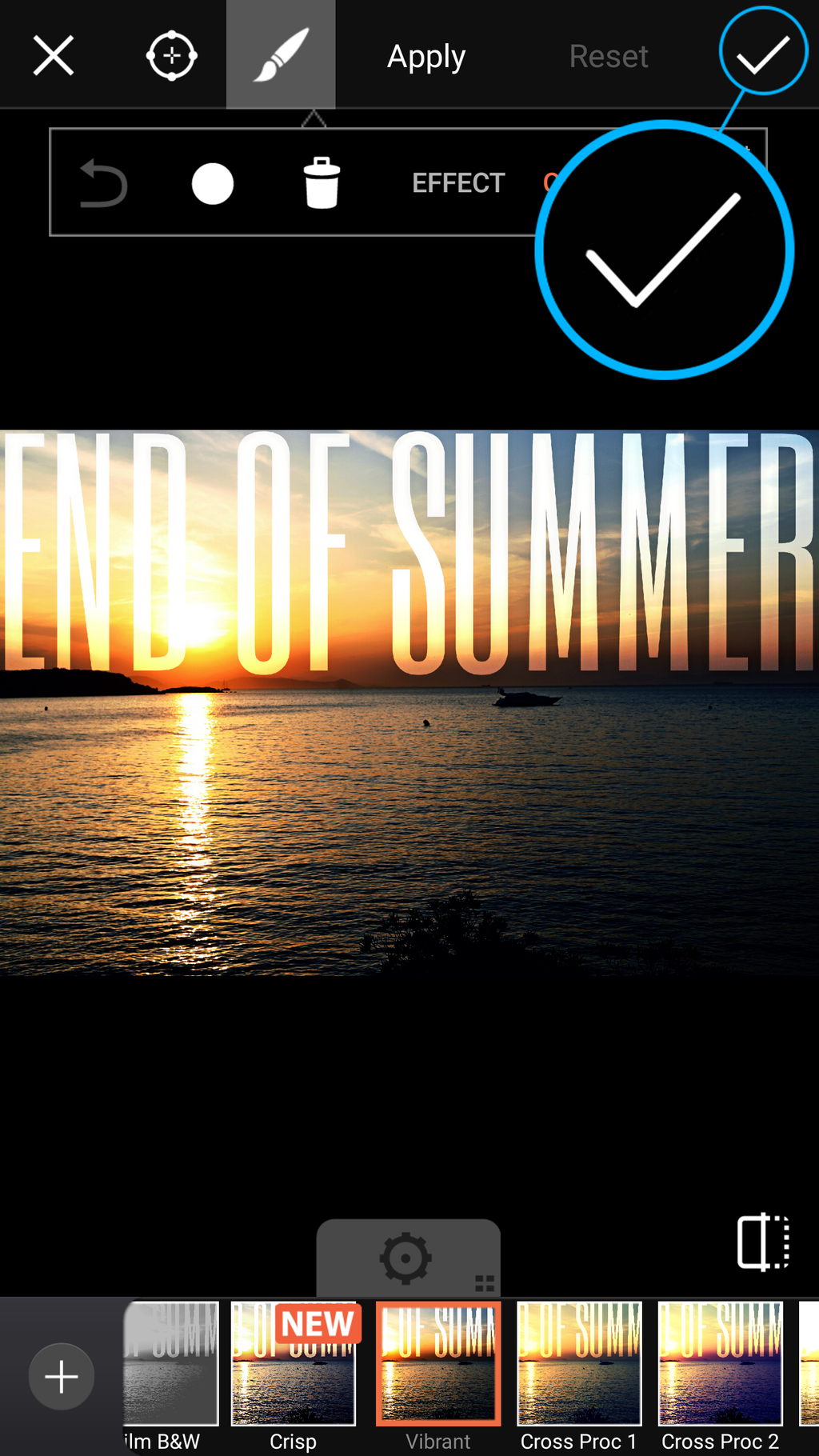 Original image by Lilit Batikyan (@ma_lina).