Whether you're a makeup artist or just finished watching your first YouTube makeup tutorial, there's something we can all agree on: Makeup can be expensive. And between staying up to date with the latest makeup trends and finding the right choices for your skin type, it's not always easy to figure out what products will become your instant holy grails.
But, there's good news! With the Picsart virtual makeup try on tools, you can experiment with different styles and shades before spending a penny on new makeup. So what are some of the latest makeup trends and how can you try out makeup online? We'll show you how. 
5 best makeup trends to try
Just when we thought makeup couldn't get any more innovative, these new makeup trends are changing the game. The hottest makeup trends are all about being able to authentically express yourself through makeup — whether it's face gems, pastel eyeshadows, or gel eyeliners. Here are some of the best makeup trends to guide your next (virtual) makeover.
1) Prismatic pastels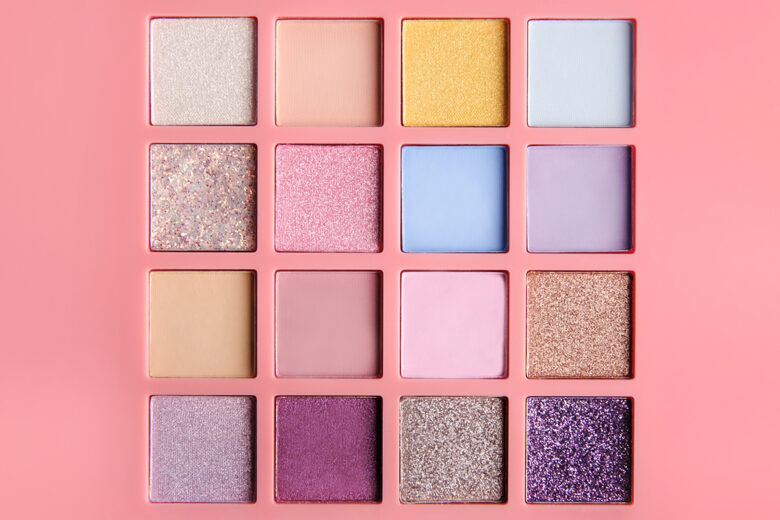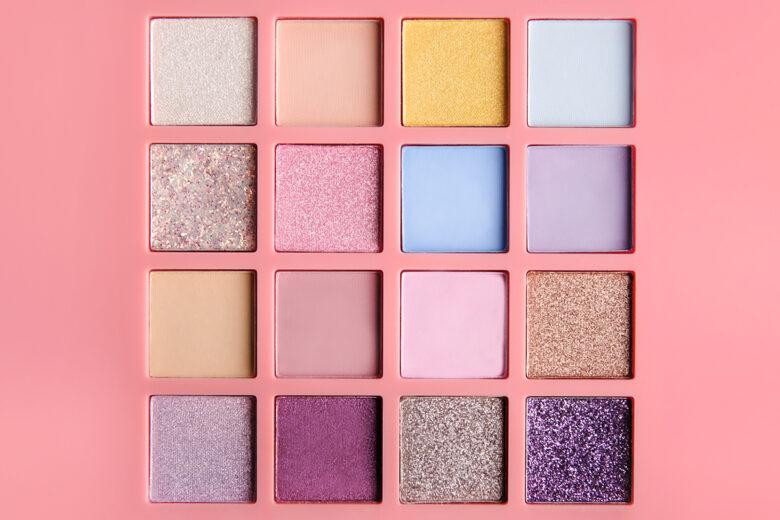 When you're ready to step up your eyeshadow game, try a prismatic pastel shade on your eyes for a bold new look. Just dig into your favorite eyeshadow palette, find your favorite shimmery pastel shade, and brush it across your eyelids. It's that easy!
Pastels are perfect for the springtime, but you could rock them in any season. In fact, sometimes it's more of a statement to use a pastel eyeshadow shade in the fall or winter when they're least expected. To top off your look, layer on a pastel pink lipstick or peachy lip gloss. If you don't own pastel eyeshadow, use the virtual makeup try on tool in Picsart before you buy a new palette. We'll share how to try makeup online in the tutorial below. 
2) Cat-eye lash lifts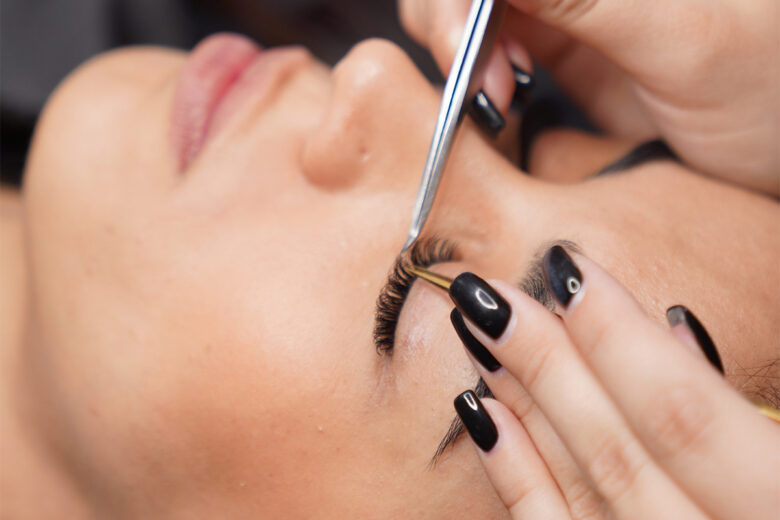 Want to do makeup like the pros? If you're a fan of falsies, switch up your eyelash repertoire with a cat-eye lash lift. It's pretty simple — before applying them to your face, just cut your false lashes in half, curl the outer piece, and apply them to the outer corners of your eyes for a lifted cat-eye effect.
3) '90s-inspired eyebrows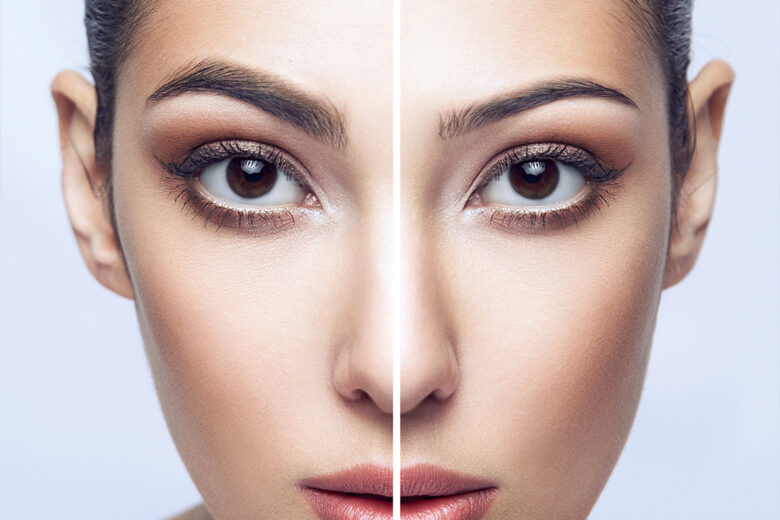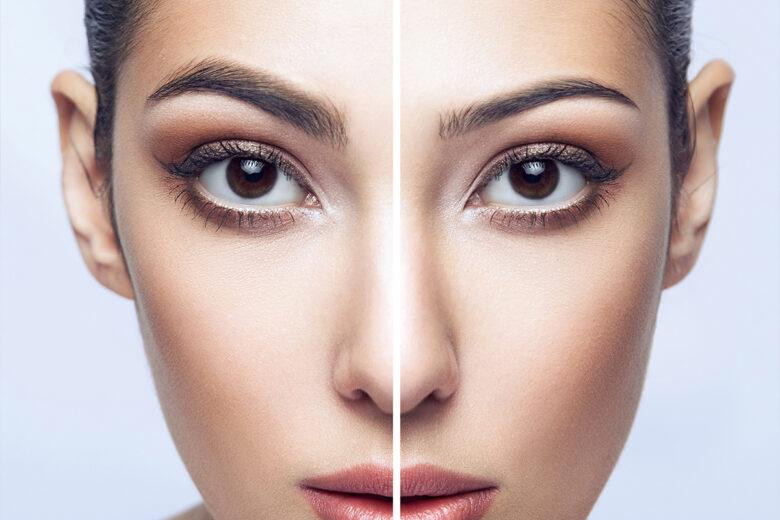 From fashion to music to makeup, the '90s are definitely making a comeback. And with it, we're raising our brows at thin eyebrows once again. If you're hesitant to grab the tweezers, just brush brow gel to shape your brows into a thinner line. 
Remember that once you pluck, it'll take a while for your eyebrows to grow back. So, if you want to see if you can rock thin brows first, try virtual makeup online before you start plucking away. We did it to prank our friends after being inspired by the makeup from '90s movies. 
4) Dramatic eyeshadow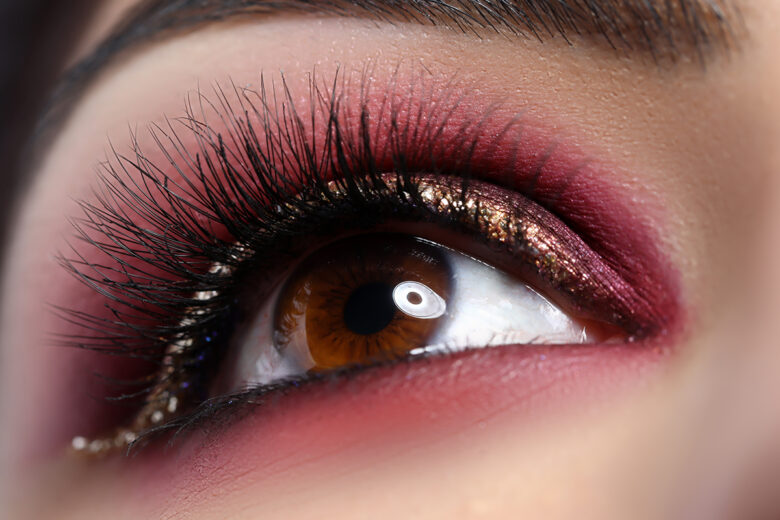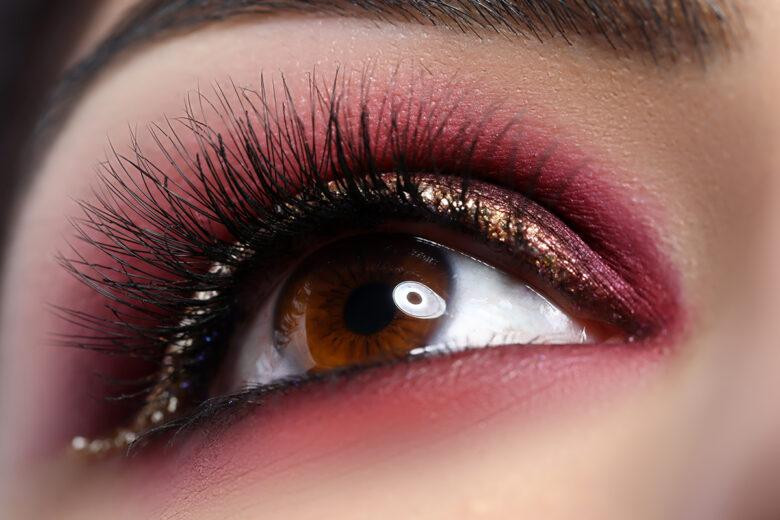 What's the secret to dramatic eyeshadow? To add bold pops of color for dramatic eye looks, always choose ultra-pigmented eyeshadows and primers. Pigmented eyeshadows are perfect for long wear without cracking or smudging (and nobody wants that). If you need some inspiration for a dramatic night-out makeup look, start with a simple smokey eye, then add a dramatic shade or glitter..
5) Faux freckles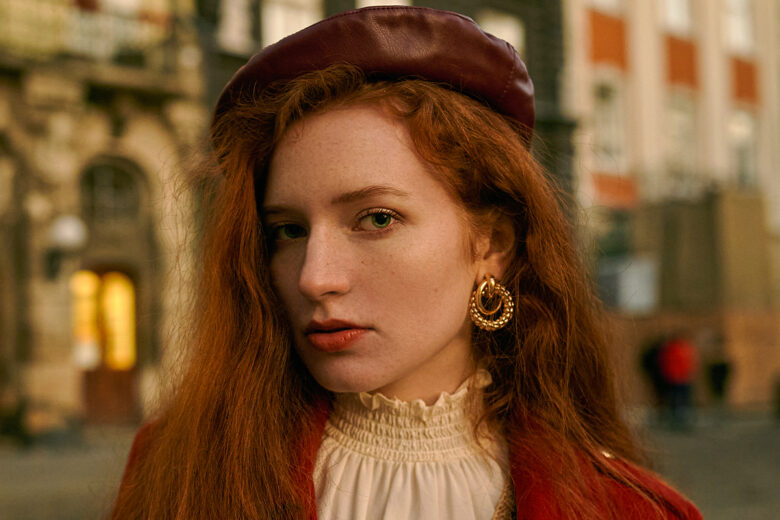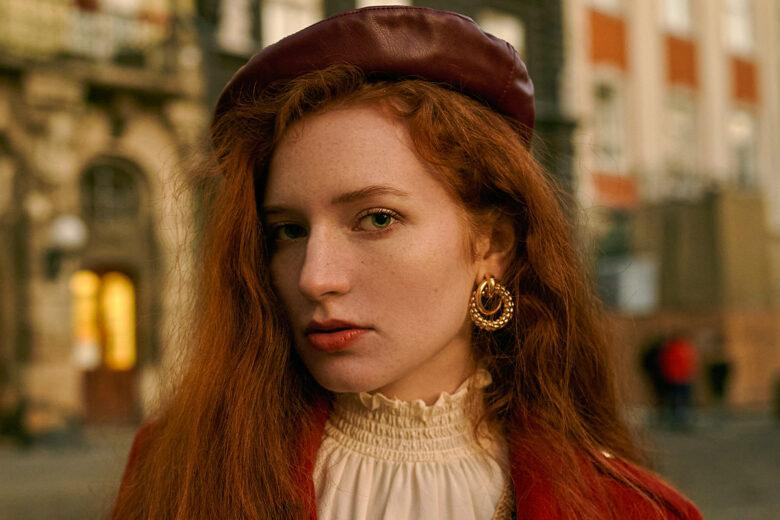 It might seem weird to call freckles a trend since they're something many people naturally have, but they're popping up all over the makeup world thanks to their natural beauty. For natural-looking freckles, grab your favorite brown eyeliner pencil (or eyeshadow and a thin brush) and dot a few freckles across the bridge of your nose. Or, add them in with virtual makeup tools.
3 top makeup hacks to upgrade your look
What if you could create cool makeup looks without actually applying any makeup in real life? With Picsart, you can try makeup online in just a few seconds! Just search for a specific makeup term under Stickers in the Editor experience. If you're using the Picsart app, you'll find stunning virtual makeup looks powered by AI tools under the Retouch section.
Now that you're feeling inspired by the latest makeup trends, here are our favorite makeup hacks to transform your selfies into makeup artist masterpieces.
1) False lashes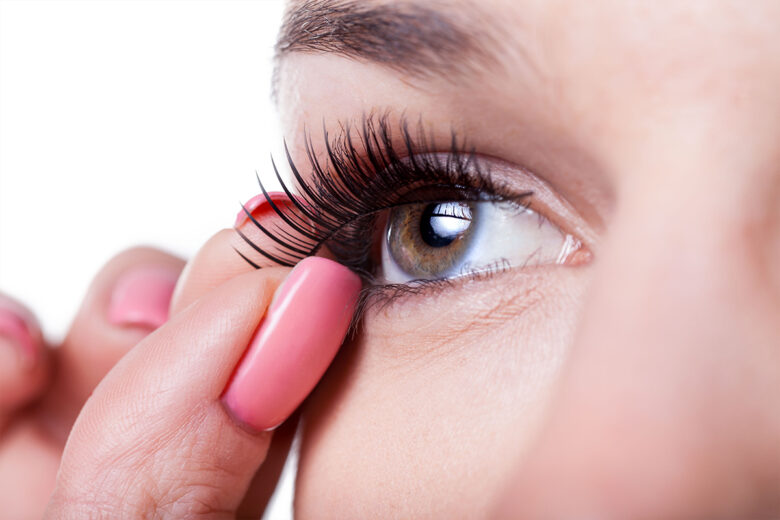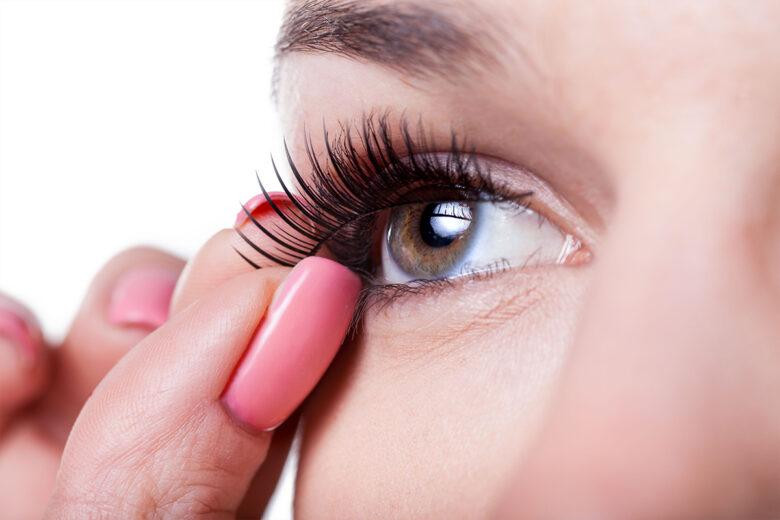 As the saying goes, "Your eyes are the windows to your soul."So putting some extra effort into your eye makeup is 100% worth it.
But if you don't have the time or patience to apply a pair of falsies or don't want to make a costly trip to the salon to get fake lashes applied, there's good news. You can apply false lashes in just a few seconds. Here's how to use the virtual makeup try on tool for flash lashes :
Open the

Picsart app

and upload your selfie.

Scroll across the

Editor

toolbar and tap on the

Retouch

icon. Then select

Makeup

and

Eyelashes

. You'll find several different types of virtual makeup eyelashes here, so try on a variety to find the ones that are right for you. 

Use the slider tool above to adjust the intensity of the eyelashes. When done, tap

Apply

to save your edit. 

Now tap

Next

, then

Save

and/or

Share

your new virtual makeup try on with the Picsart community. 
See if you can spot the false lashes in this virtual makeup inspo video.
2) Lipstick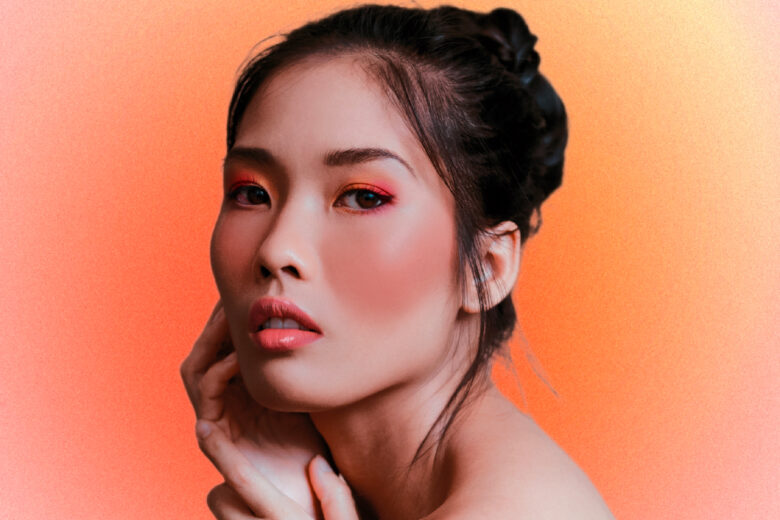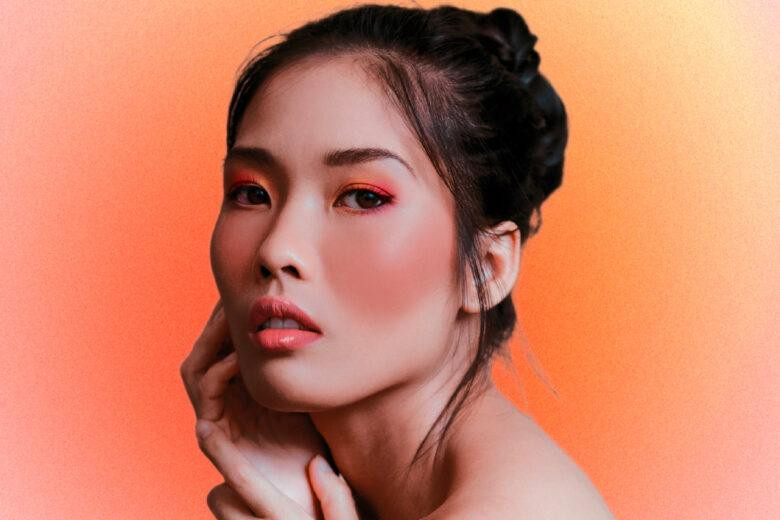 Did you leave your lipstick at home before a big night out? Try this cool virtual makeup hack: add lipstick to your images to retouch where it wore off or apply a bold new color to make it pop on Instagram feeds. Here's how to add virtual lipstick using the Retouch tool:
Open the

Picsart app

and upload a portrait photo.

Scroll across the

Editor

toolbar and tap on the

Retouch

icon. Then select

Makeup

and

Lipstick

. Test out all of the shades to find the right lipstick shade for your image. This is a great time to try out a new bold color before buying it in store.

Adjust the intensity as needed using the slider tool above and tap

Apply

to save your virtual makeup try on. 

Tap

Next

, then

Save

and/or

Share

your look with the Picsart community. 
3) Eyeshadow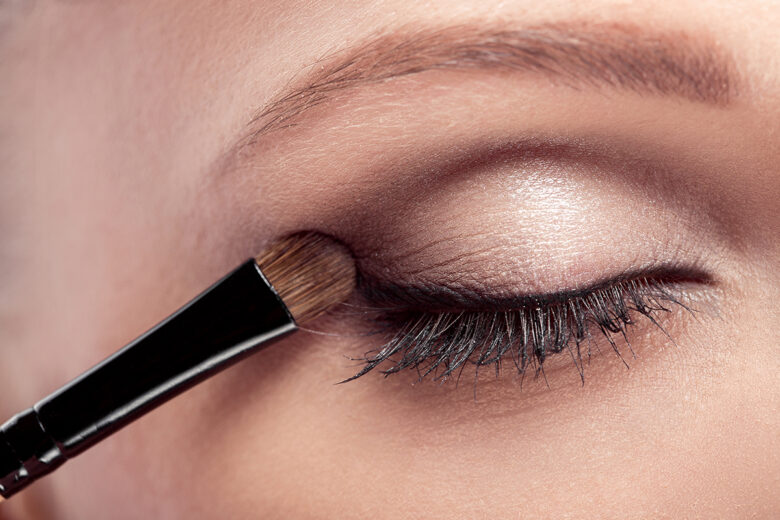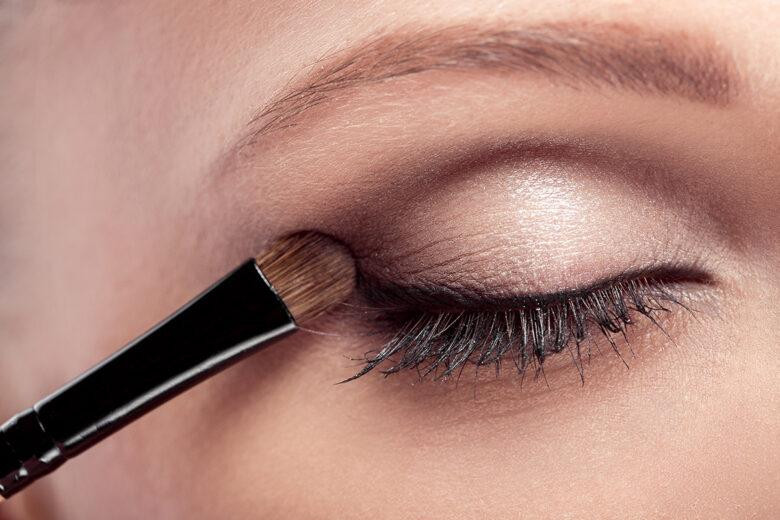 Dreaming of a mysterious smoky eye look? Want to try out trendy pastels before buying an entire eyeshadow palette? Whatever your creative vision looks like, it's easy to try out different eyeshadow looks with the Retouch tool.
Open the

Picsart app

and upload a headshot.

Scroll across the

Editor

toolbar and tap on the

Retouch

icon. Then select

Makeup

and

Eyeshadow

. Test out all of the eyeshadow looks to find the right eyeshadow shade for your image. 

Adjust the intensity using the slider tool above and tap

Apply

to save your virtual makeup try on. 

When you're done applying virtual makeup, tap

Next

, then

Save

and/or

Share

your look with the Picsart community. 
Pro tip: try layering different eyeshadows or experimenting with different looks on each eye. When you're finished applying eyeshadow, layer on other Retouch makeup effects, like lipstick, eyeliner, highlight, contour, blush, eyebrows, and freckles, to complete your virtual makeover.
How to try virtual makeup online
Whether you want to try new lipstick shades before you buy or are playing around with out-of-this-world eyeshadow looks before you attempt them on yourself, our Retouch tools can bring your artistic vision to life for a flawless selfie. You have all the beauty tools you need to get started, and we know your final product will be a show-stopper!
Ready to try makeup online? Here's how to give yourself a glam makeover with Picsart:
1) Open the Picsart app and tap on the plus sign (+) to start a new project. Under Photos, tap All Photos and upload your portrait image.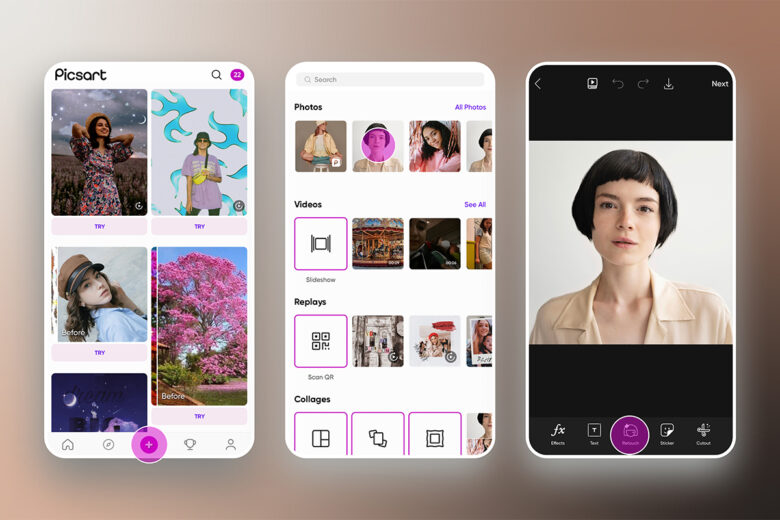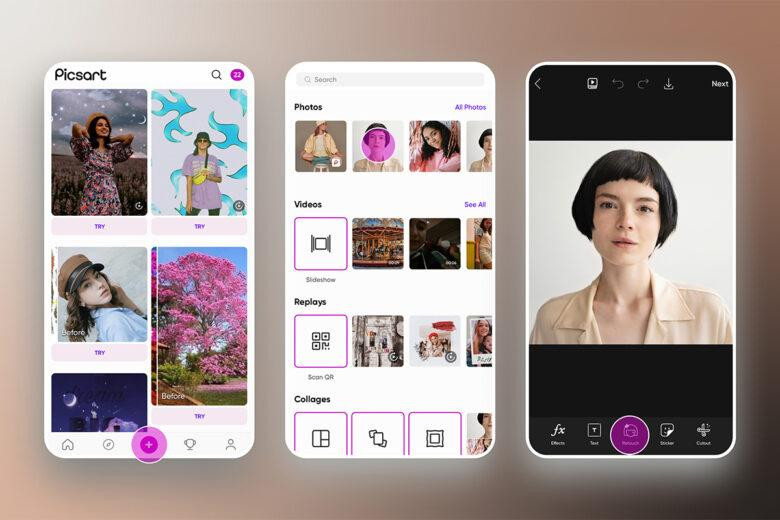 2) Tap Retouch on the bottom Editor toolbar, then choose the Makeup category to start your virtual makeover.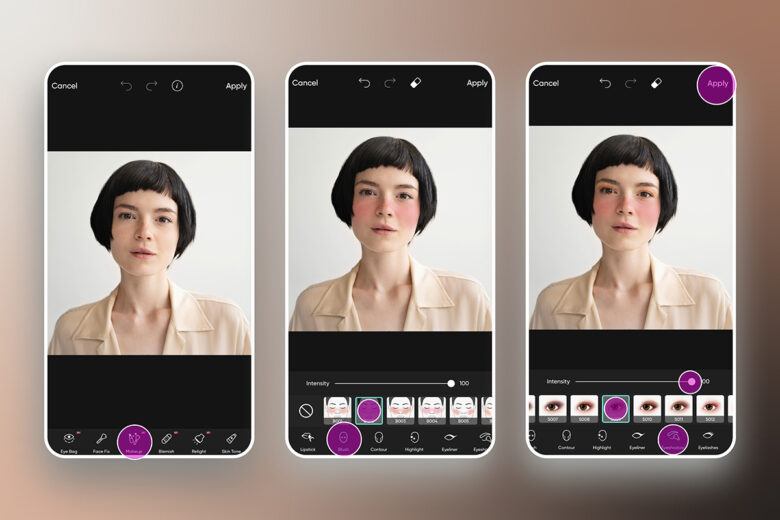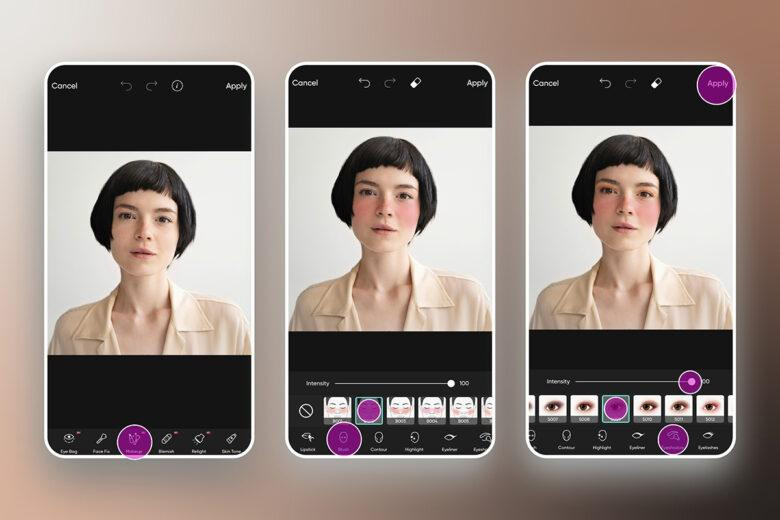 3) Tap on the different categories to add virtual makeup to your selfie or a group shot. You can experiment with different shades of lipstick, freckles, contour, eyeliner styles, and more.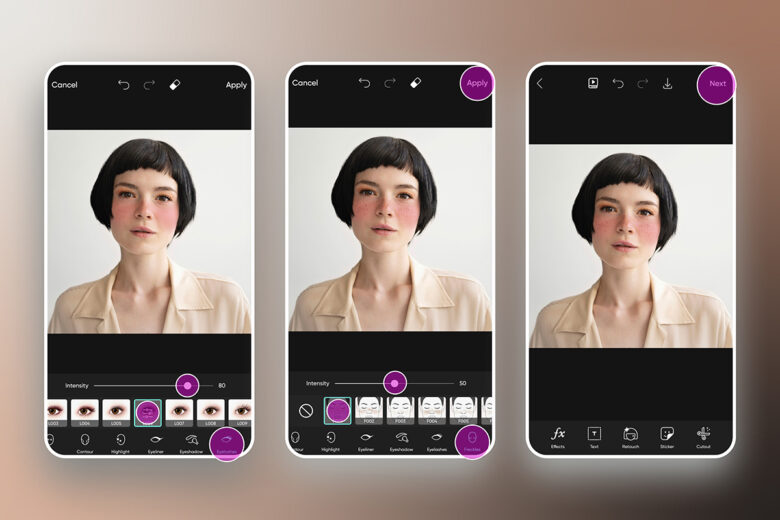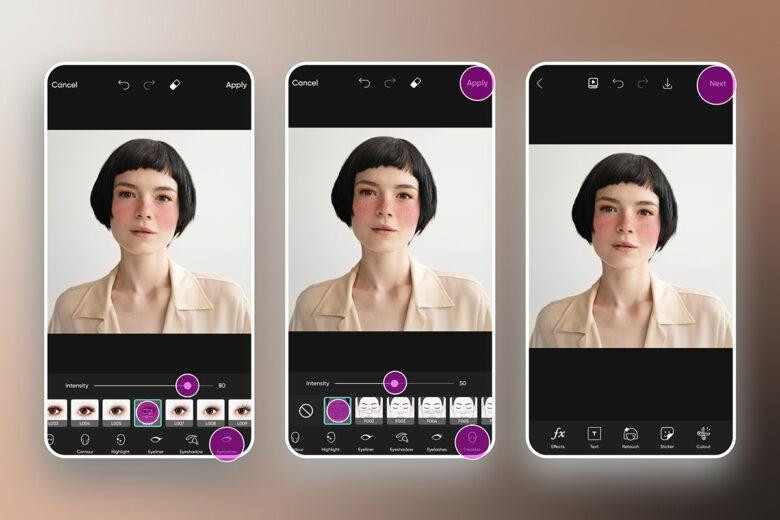 4) When you're finished editing your makeup, tap Apply to save your changes. If you want to continue retouching your image, you can find other Retouch tools like teeth whitening, hair color change, and red eye removal here.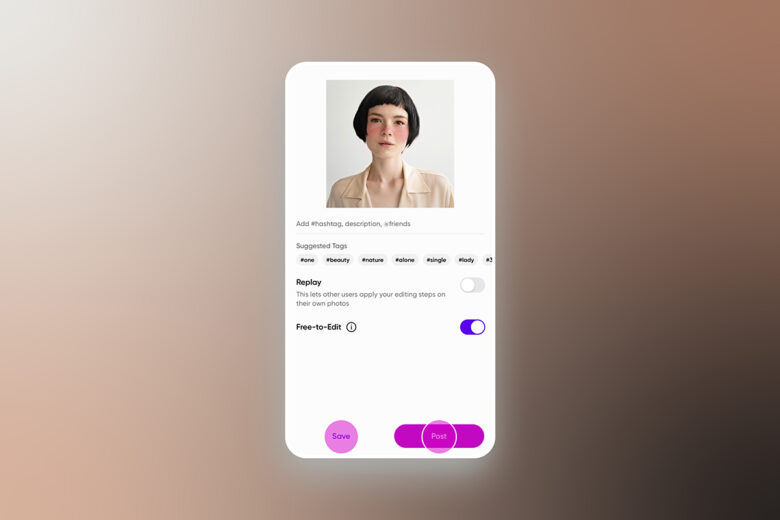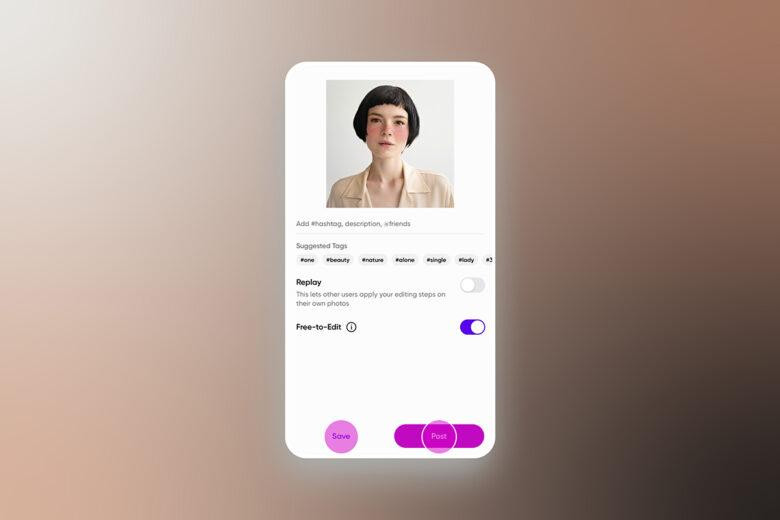 5) Add in any other photo effects. When you're satisfied with your virtual makeover, tap Next. Then, choose Save and Share your new look with the world.
Recommended articles:
Change your hair color online with this virtual hair color try on tool
Eye color changer: easy ways to change eye color
Face editor for flawless photo retouching
Picsart is a photo and video editing platform and creative community. A top 20 most downloaded app worldwide with over 150 million monthly active users, its AI-powered tools enable creators of all levels to design, edit, draw, and share content anywhere. The platform has amassed one of the largest open-source content collections in the world, including photos, stickers, backgrounds, templates, and more. Used by consumers, marketers, content creators and businesses, Picsart tools fulfill both personal and professional design needs. Picsart has collaborated with major artists and brands like BLACKPINK, Taylor Swift, Lizzo, Ariana Grande, Warner Bros. Entertainment, iHeartMedia, Condé Nast, and more. Download the app or start editing on web today, and upgrade to Gold for premium perks!