The internet is full of tips on how to change your eye color, from ultra-creative makeup hacks to colored contacts. But before you go pulling out your wallet, we're here to help you save some money with a new editing technique. In this photo editing tutorial, we'll show you how to change eye color naturally, using the Eye Color changer tool. The best part? It only takes a few seconds to try out new eye colors, and it's 100% free. Here's how to get started with the Picsart eye editor online.
What are eye color filters?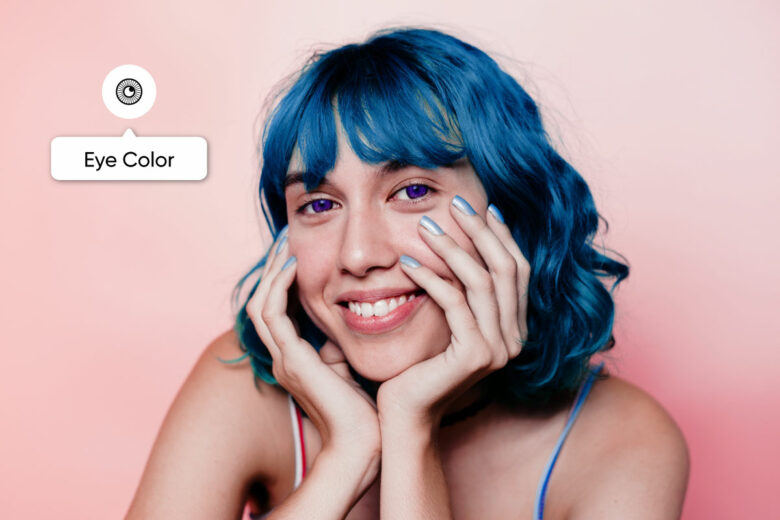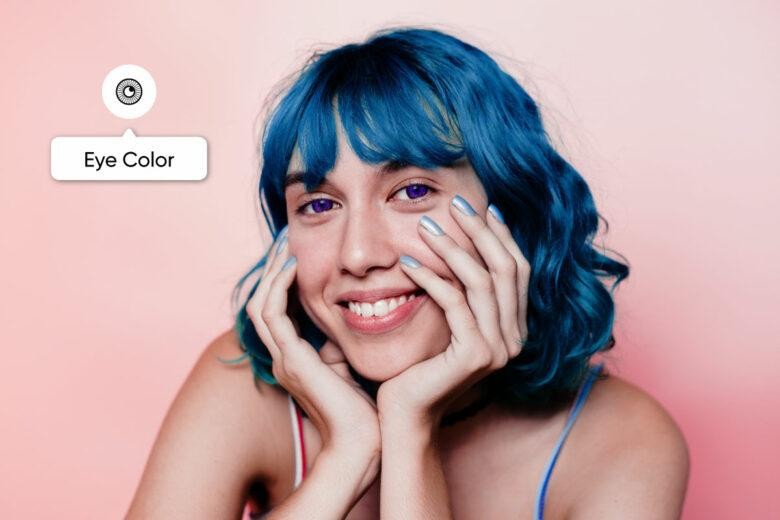 You've probably already seen the S5 filter effect on TikTok. You know the one where people look at the back camera of their phones to change their eye color? The viral trend started when Mailabroon posted a video explaining how the filter can temporarily change brown eyes to blue ones.
Cue thousands of people trying the S5 filter challenge, only to find out that the filter isn't actually that effective. Turns out, the filter only adds a slightly blue hue over brown eyes.
But using Picsart, an eye color changer edit is way more effective. You can overlay eye color filters over your eyes in selfies to change your eye colors, add textures, and create trippy edits. Go wherever your imagination wants to go, basically.
If you have an artistic vision in mind, you can even layer filters to create a one-of-a-kind look. So, whether you're going for a simple brown-to-blue eye edit or transforming selfies into super-selfies, eye color changer filters are the best tool for the job.
Why should you use an eye color changer?
If you've ever wondered how you would look with a different eye color, the Eye Color changer tool can bring your creative vision to life. Whether you're editing trippy selfies for Twitch or curating an Instagram feed with fun edits, changing your eye color is sure to make your followers double-take.
But the creative possibilities don't end with eye color changer edits. Use the Prism Effect to flex your artistic muscles with these pro-grade photo editing tools and filters.
4 simple ways to retouch your selfies
Even if you don't have any editing experience, this is easy, promise. From dramatic eye color edits to teeth whitening, here are some of the most effective ways to retouch photos.
Give yourself different-colored eyes
Have you ever heard of heterochromia iridum? No? Time for a quick health lesson: it's a rare genetic condition that changes your eye color. When someone has complete heterochromia, one iris is a different color from the other. Pretty cool, right?
A few celebrities like Mila Kunis and Demi Moore have different-colored eyes. And if you want to try out this look for yourself, it only takes a few taps to edit your favorite selfies.
Whether you want to upgrade your avatars or transform your portrait-mode game, upload your image and use the Draw tool to add your new eye color. For bonus points, switch to Overlay mode to make your heterochromia look ultra-realistic. If you end up with an overly dramatic effect, just lower the opacity to make it more subtle.
Try before you dye with a virtual salon visit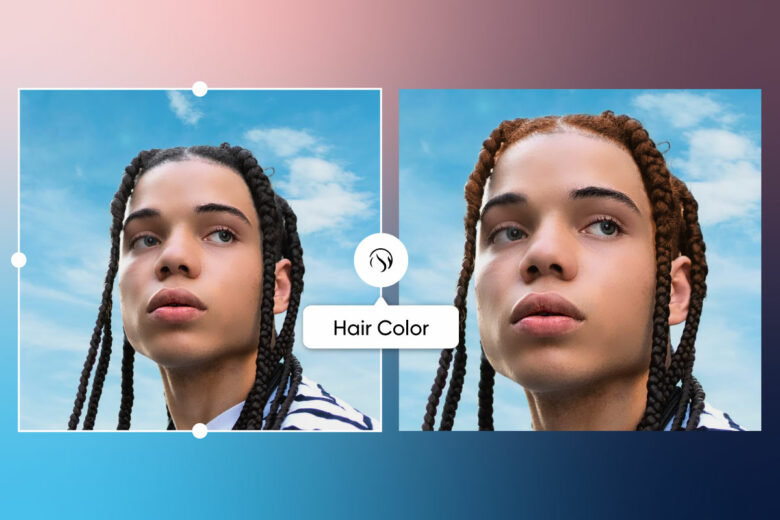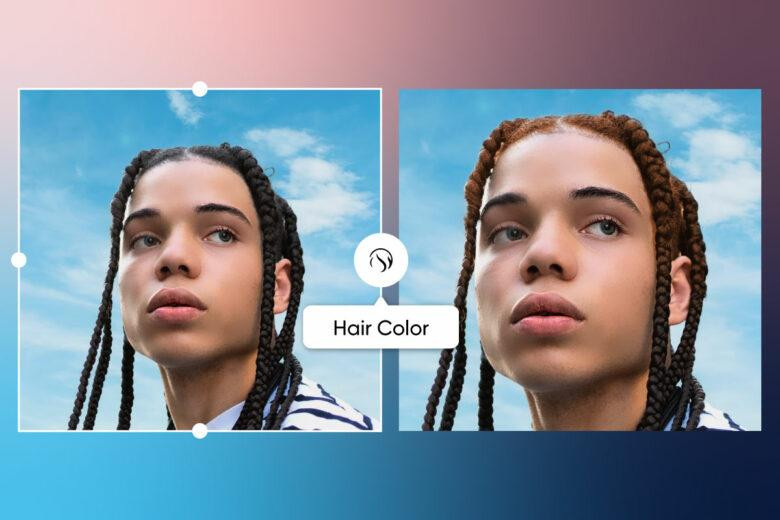 Dreaming of a new hair color? From pastel pinks to beautiful blues, you can try any hair color before you dye your hair with a virtual salon visit. With the Hair Color changer, it only takes a few seconds to switch up your style. Instead of spending hours in a real salon, see how you'll look with any hair color quickly and easily.
When you're ready for your virtual salon appointment, just upload a selfie to the Hair Color changer tool, and click on your dream hair color. AI technology automatically detects your hair and completes your virtual dye job in seconds.
Use the Hair Color changer to switch up your hair color in selfies and share the results on social media. Or, prank friends and family with out-of-this-world hair colors. Fun, huh?
Test new makeup looks with a virtual makeup editor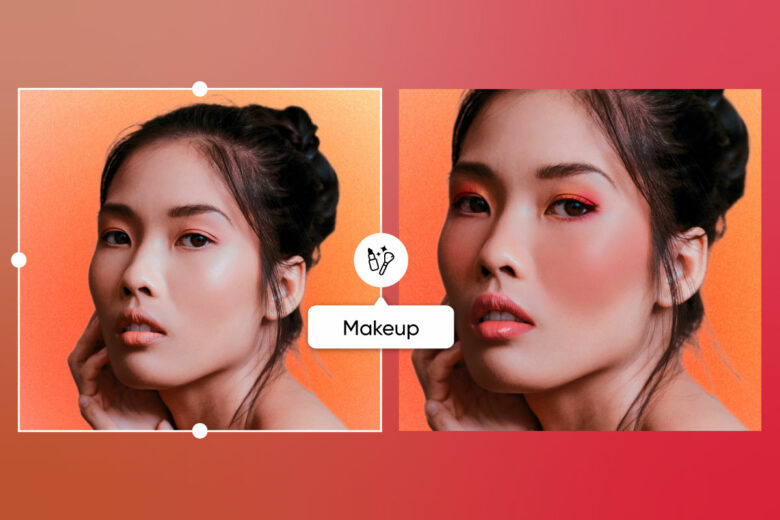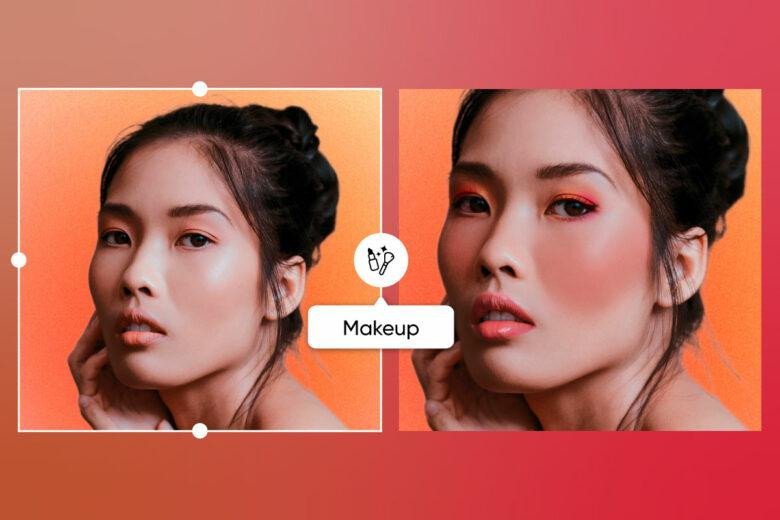 Let's face it: makeup can be expensive. And between concealer, foundation, eyeshadow, and lipstick, it usually takes some trial and error (and more makeup shopping) to find the perfect looks for your face.
So, what if you could create makeup looks without applying any in real life? You can. Do it all with the Stickers tool. Under Stickers, simply search for makeup terms (eyeshadow, etc.) for an extensive collection of stickers and instantly add them to your pics.
Even if you forgot to put on eyeliner before taking pictures with friends, you can add makeup before you post your pictures to Instagram. If you're looking for inspiration for your next look, learn how to apply pink lashes here.
Brighten your smile with online teeth whitening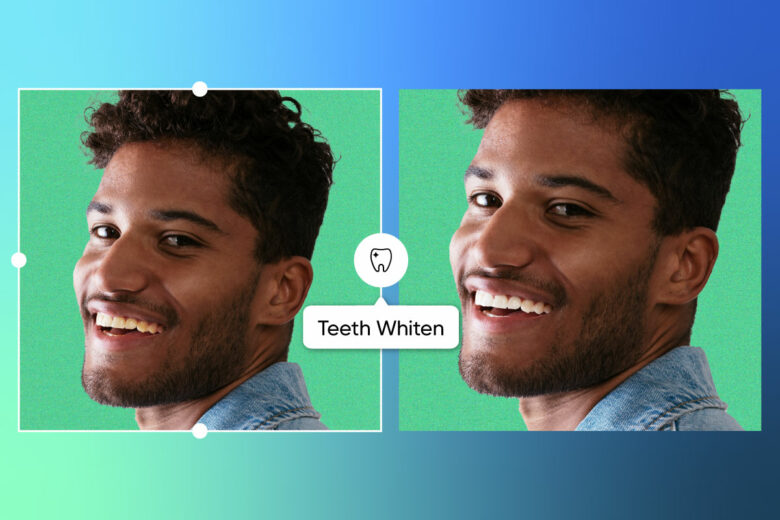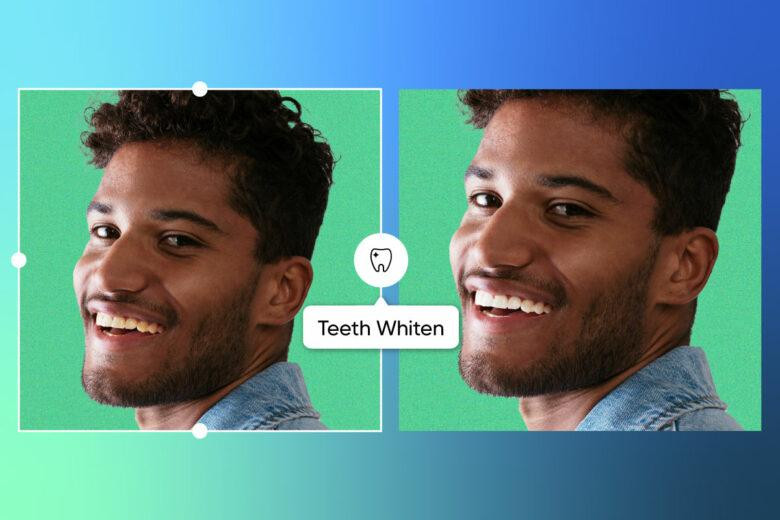 Yellow teeth can be distracting, especially if you're posting a portrait-mode or close-up selfie. Whether you're the victim of bad lighting or caffeine addiction, yellow teeth can make or break a selfie. So, how can you get pearly whites quickly?
If you want to whiten your teeth in pictures, the Teeth Whiten tool is your best friend. All you need to do is open the Picsart app, upload your selfie, and choose Retouch. Under Teeth Whiten, AI will automatically detect your teeth and work its magic. In no time you look like you're fresh out of the dentist chair.
Pro tip: the Teeth Whiten tool also brightens eye whites, too. This might seem like a minor detail, but it can really take good shots to great. Simply zoom in and brush over your eye whites to brighten up your pic. Use a small brush size for a breezy application.
How to change eye color online using Picsart
Ready to enhance photos with dramatic eye colors? Good news: it's actually really easy to change your eye color in pictures.
It only takes a few seconds. And you don't even need a separate change eye color app to transform your self-portraits. Let's dive in.
On mobile:
1. Open the Picsart app and tap on the plus sign (+) to start a new project.
2. Under Photos, choose the selfie you want to edit from your photo library.
3. Next, tap Retouch on the bottom panel toolbar.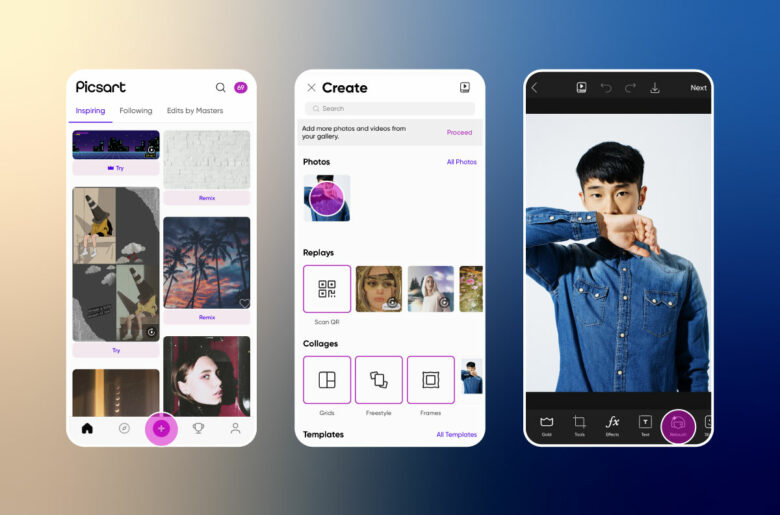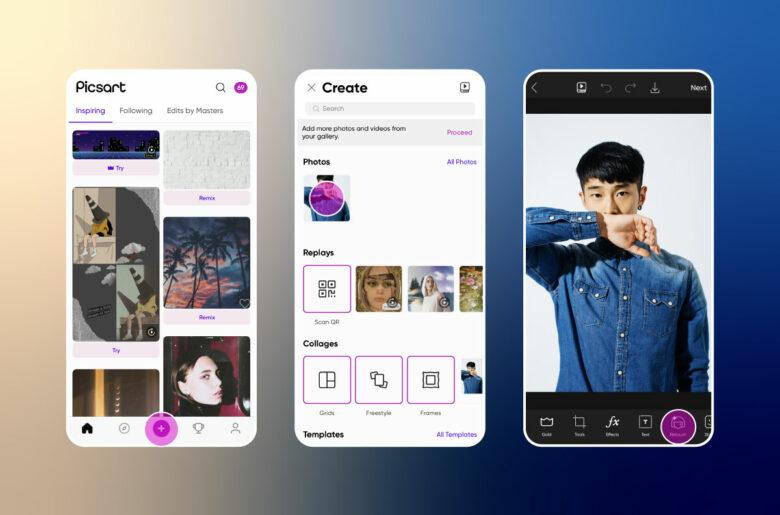 4. Then, tap Eye Color.
5. Before you can start changing your eye color, you'll need to drag the circles over your eyes. Make the circles bigger or smaller if needed. When you're finished, tap the check mark in the top right corner.
6. Choose from preset eye colors to match your creative vision. Then adjust the opacity, saturation, and hue as needed, to create a hyper-realistic eye color edit.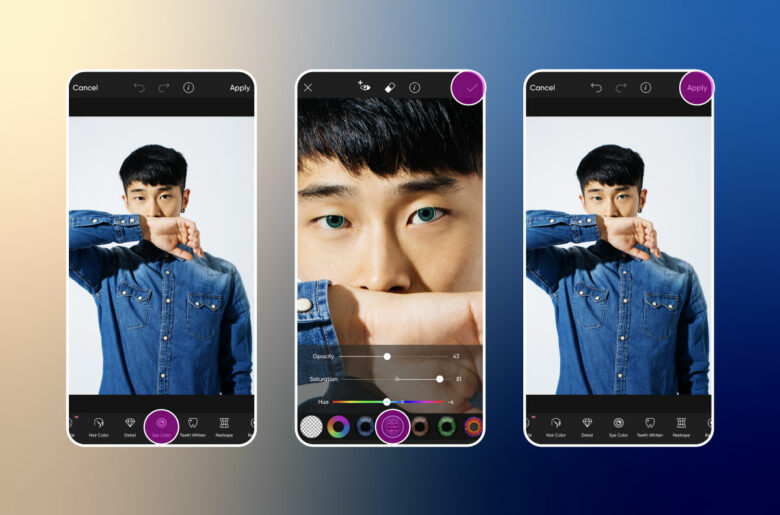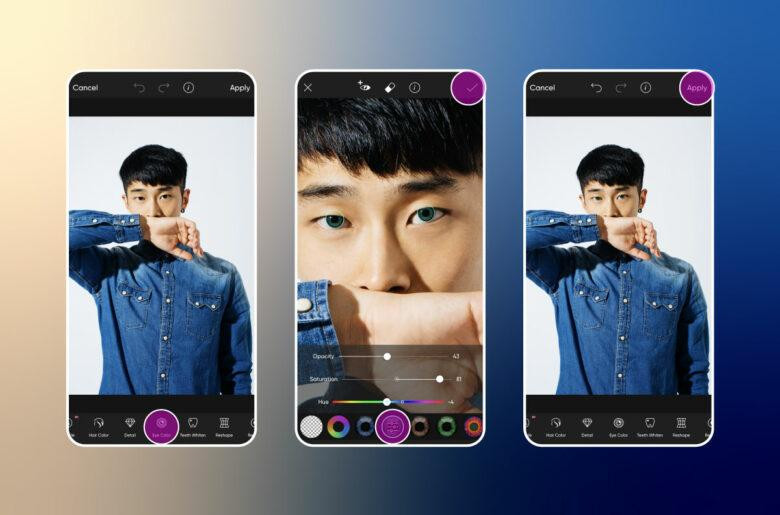 7. Tap the Erase tool to erase any unnecessary spots of the eye filter. Then, tap the check mark to save your edit.
8. When you're done retouching your selfie, tap Next.
9. Then tap on Save or Post to finish off.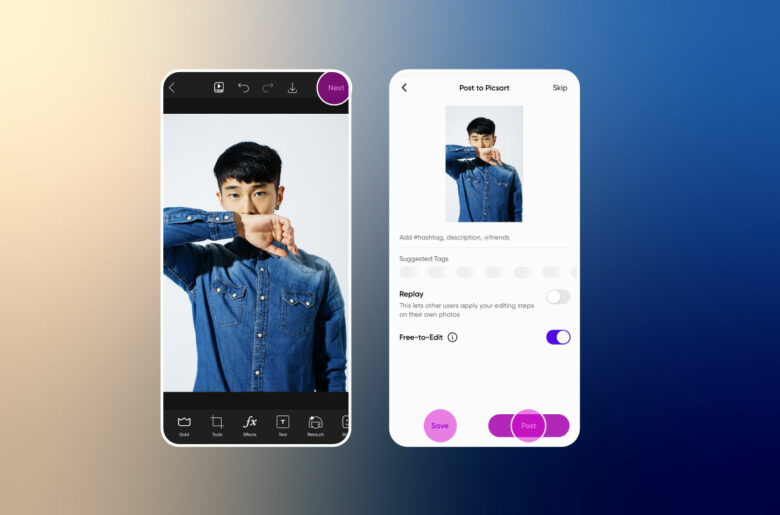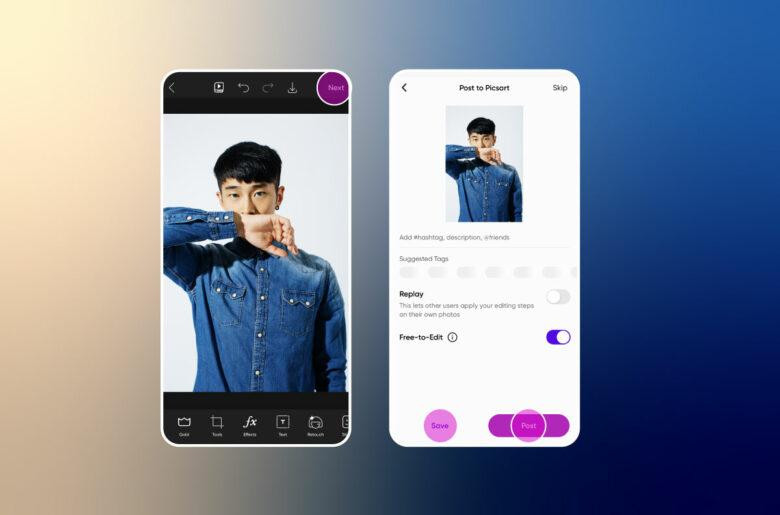 Picsart is a photo and video editing platform and creative community. A top 20 most downloaded app worldwide with over 150 million monthly active users, its AI-powered tools enable creators of all levels to design, edit, draw, and share content anywhere. The platform has amassed one of the largest open-source content collections in the world, including photos, stickers, backgrounds, templates, and more. Used by consumers, marketers, content creators and businesses, Picsart tools fulfill both personal and professional design needs. Picsart has collaborated with major artists and brands like BLACKPINK, Taylor Swift, Lizzo, Ariana Grande, Warner Bros. Entertainment, iHeartMedia, Condé Nast, and more. Download the app or start editing on web today, and upgrade to Gold for premium perks!