If you're a business owner, then you do everything with intention. You run numbers, create marketing plans, and strategize to make the best profits possible doing what you love. So, when it comes to making an effective video about your company or products, you also need to go in with a plan.
Whether you have a small or medium business (or even a large one) or you're branding your content online as an influencer or entertainer, you should stay on script. Don't worry. We're not suggesting that you read from a sheet of paper or memorize lines. A script is more of a guide of what you're going to say and when. It helps you plan the video content and flow. And, just like the Hollywood greats, you should feel free to go off-script once you've got the general idea of your video down.
If you want to prepare a video script example or video script template for your next filming session but don't know where to start, stick with us. We'll walk you through the basics and then you can let your creativity as a screenwriter/director/cinematographer take over.
What is a Video Script?
A script is a document that outlines what will happen in a video. It includes not just the shots you plan to take but the audio or dialogue that will accompany them. Think of a video script as a map for your video.
Why is it Important?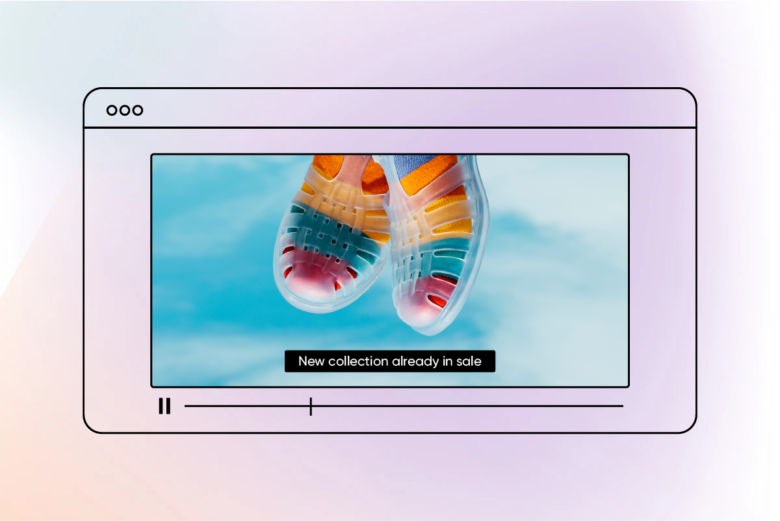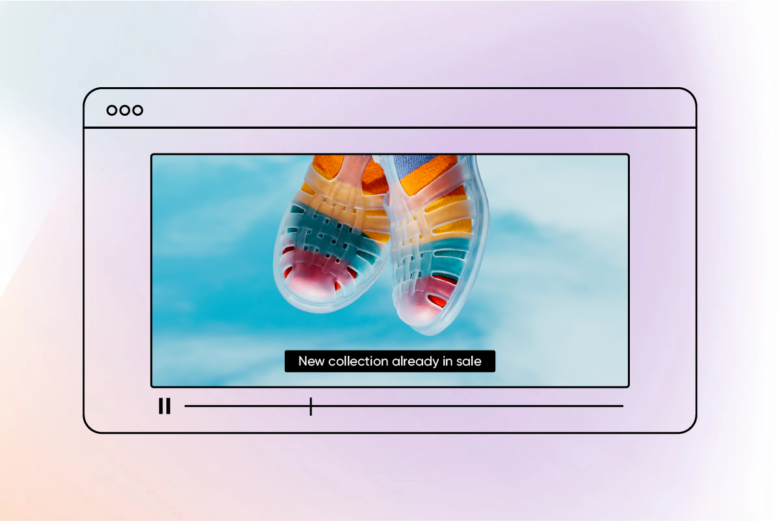 Making a script helps you organize your ideas before you start to film. This is important because you'll be filming live, and while you can definitely edit out mistakes, it's best to start with as clean of a take as possible. And, you'll ensure that you transmit the right message as making a good script forces you to spend time clarifying your ideas.
But, beyond just getting your video right, making a script helps you spark creativity. It's an exercise that jogs your thoughts and will help you put your best content down on the page.
What Should you Ask Yourself Before Writing a Script?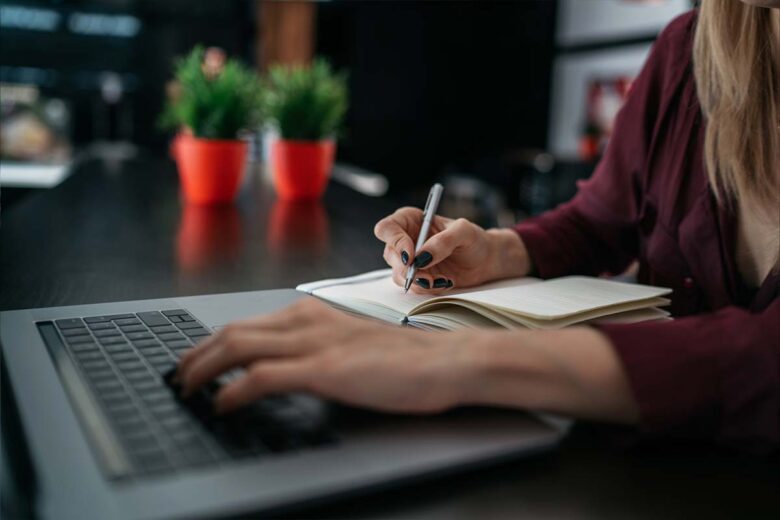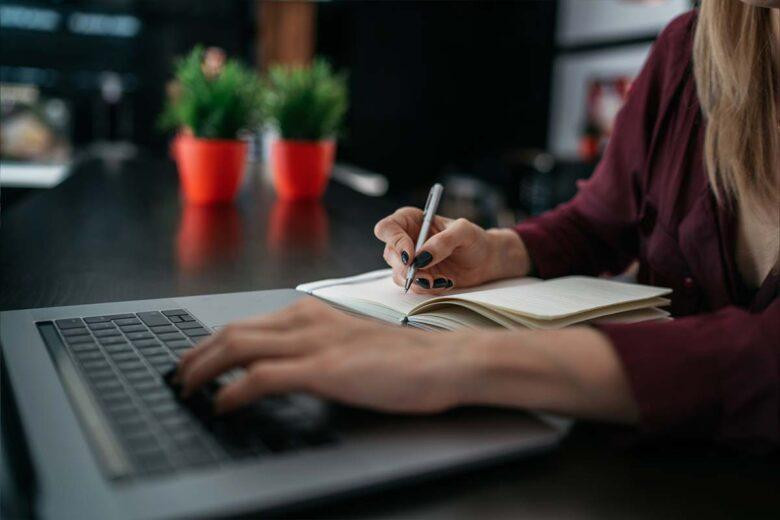 If you're not sure where to start, try asking yourself the following key questions.
Who is going to watch this video? Consider your target audience. If you're creating video marketing, think about your customers. If you're an influencer, ask yourself who your followers are, and use this to inform how you write a script for a YouTube video. If you write video games, think about what your players will experience and do some research on how to write a video game script. And, if you're a musician and you want to share your latest song with the world, then you'll need to sketch out how to write a music video script that connects with your fans.
Why are they going to watch it? Once you've established who your audience is, ask yourself what they hope to get from this video. In other words: What's the takeaway? If you do makeup tutorials, for example, then what is that special skill that people are coming to this video to watch you demo?
What's your message? You should plan your messaging in two ways: What you want to say and how you want to say it. Outline the information you want to transmit to your audience and how you want them to feel when they hear it.
What Elements Should a Video Script Include?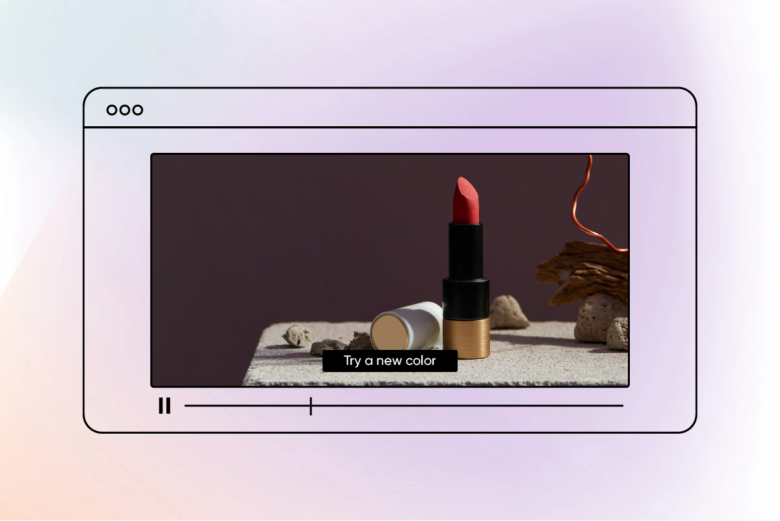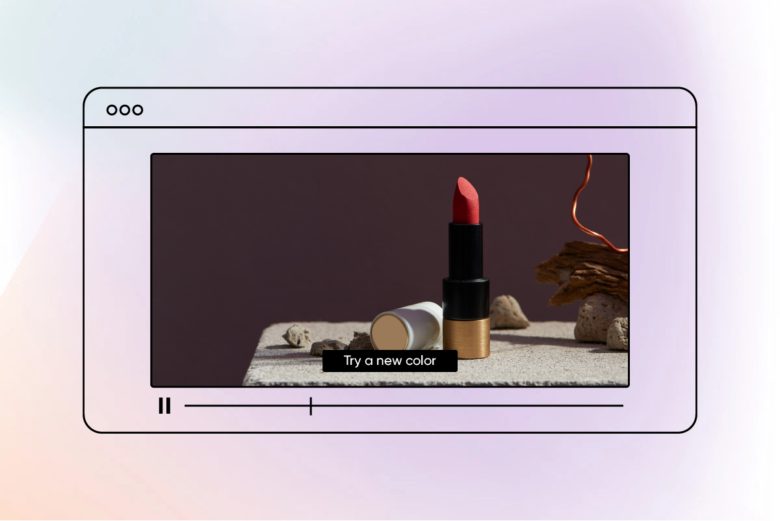 If this is your first time writing this type of text, then you might need a guide on how to write a script for a short video. Start by pinpointing elements to include, like the following.
Dialogue and voiceover text (with notes on how things should be said)
Notes on scenery and visual setup
Audio notes
Information on transitions
How to Write a Video Script in 5 Steps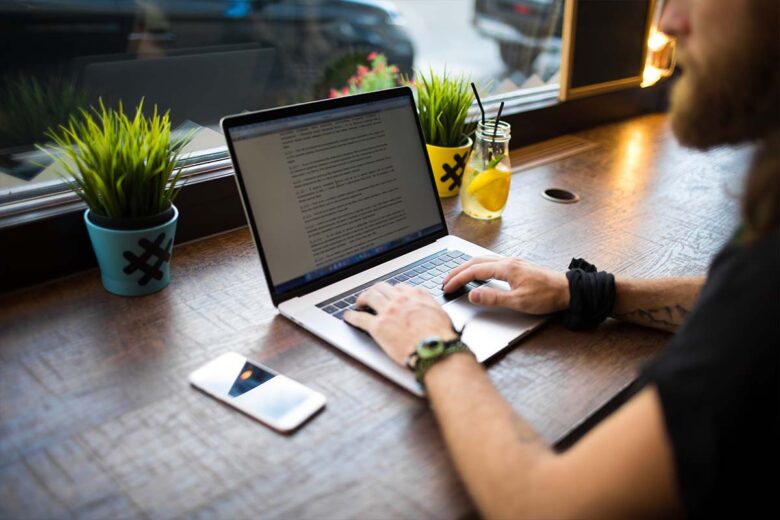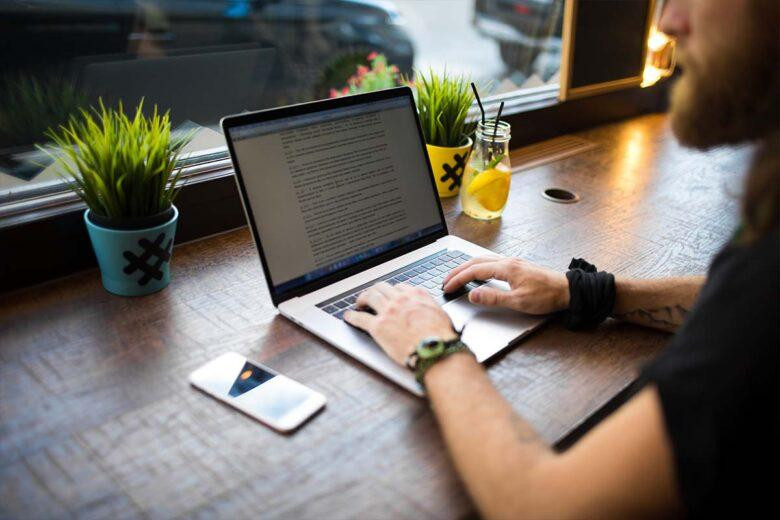 Sketch out your ideas and then refine them.
Start writing the dialogue of your script, or if you are a more visual person, start by making notes on shots and transitions and then try adding the words in.
Make sure your script meets any timing and other visual constraints.
Practice the first draft of your script and see how it feels.
Make edits as needed and create subsequent drafts.
Tips for Writing an Entertaining Video Script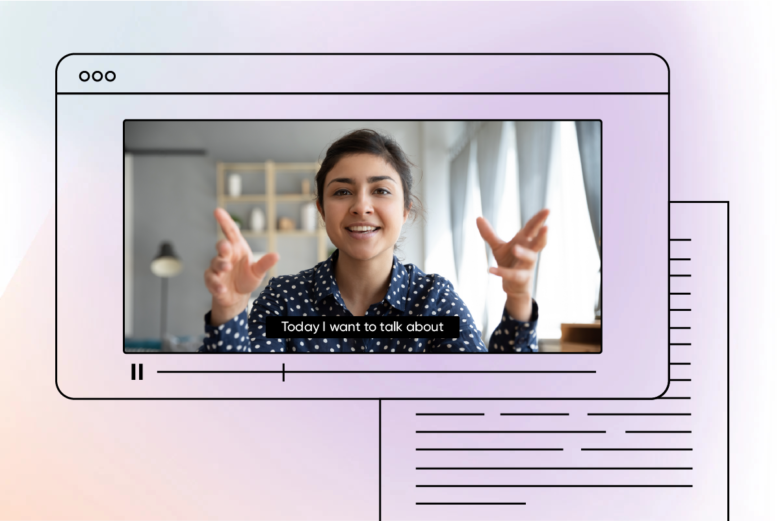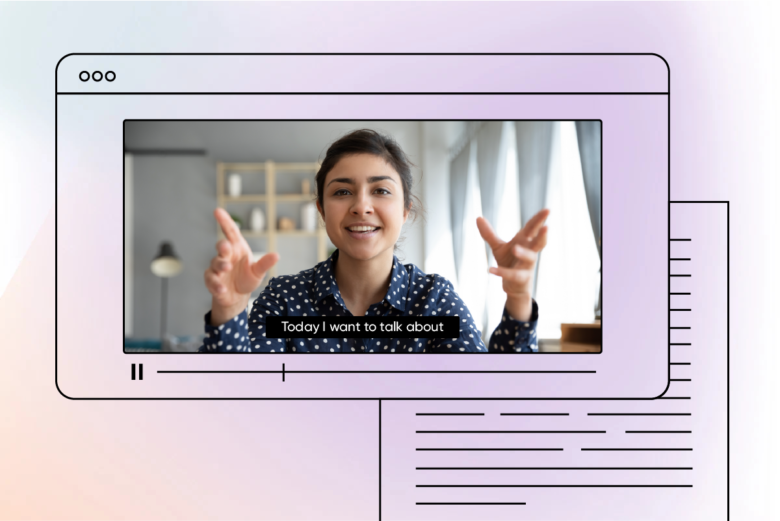 Yes, there is a secret recipe for getting a script right, and it includes the following ingredients.
Connect with your viewers through a call to action (CTA).
Make your video visually appealing.
How to Make a Video with Picsart
On the Web
1. From the Picsart Online Video Editor options, choose the specific editing function you need. For the purposes of illustration here, we'll use the Add Text to Videos editor.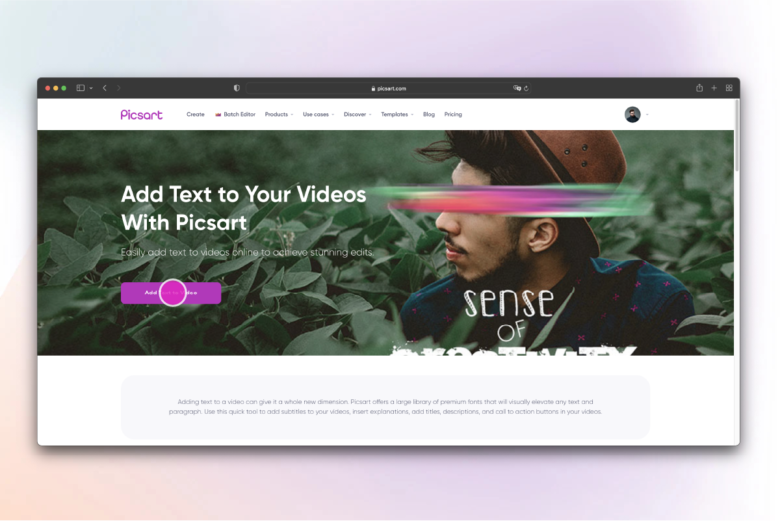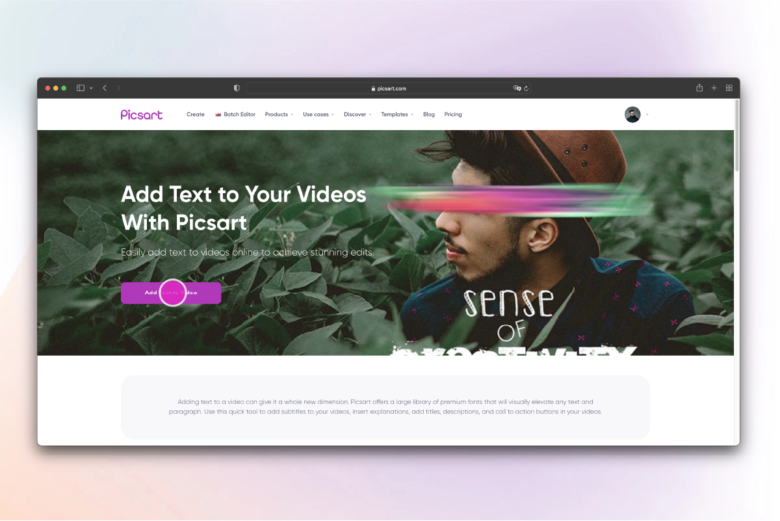 2. Click on the Upload button to choose your clip. Once its uploaded click on the Text tool and choose heading type.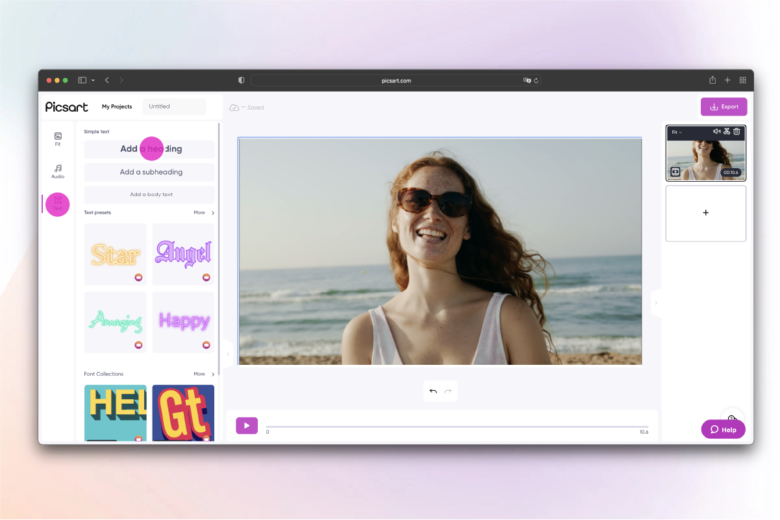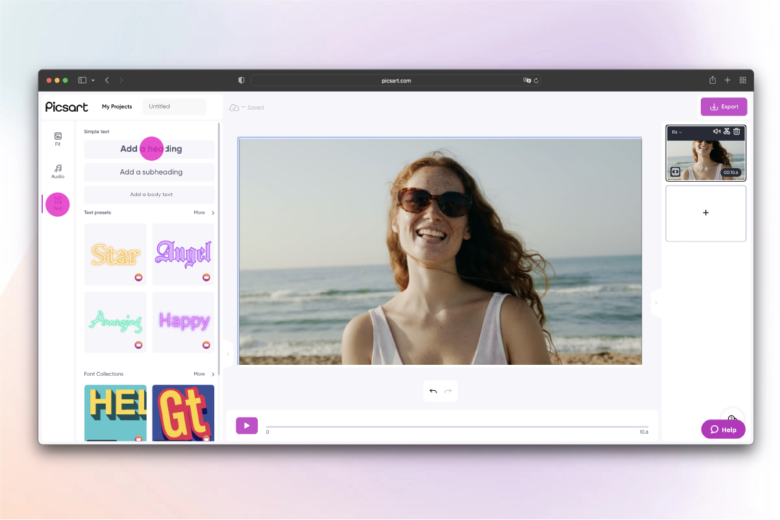 3. Select your preferred font, size, and styling options. Type in the text you want to appear on the clip.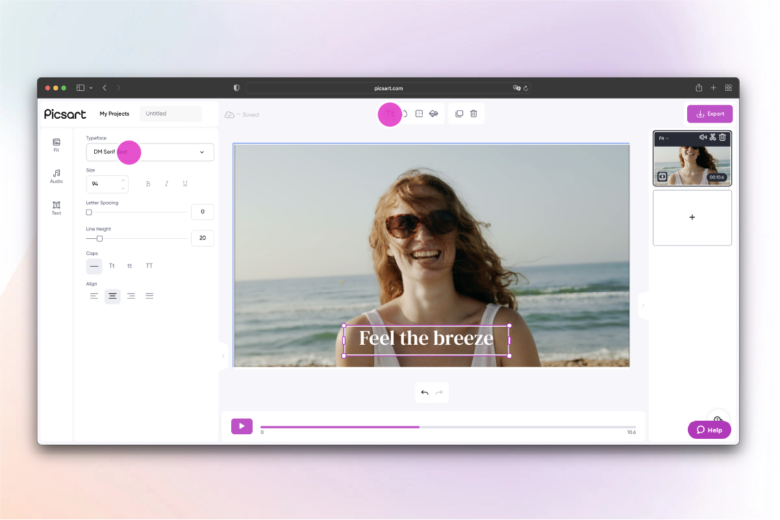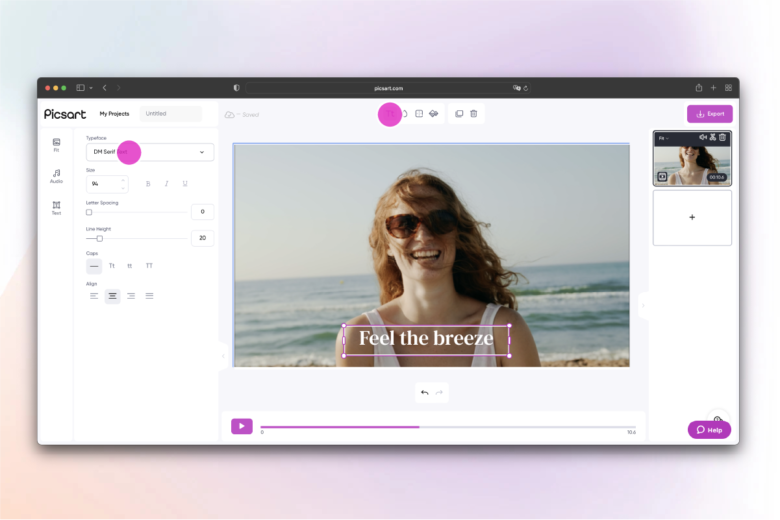 4. When all edits are complete, click on the Export button, select your settings, and hit download to save to your device.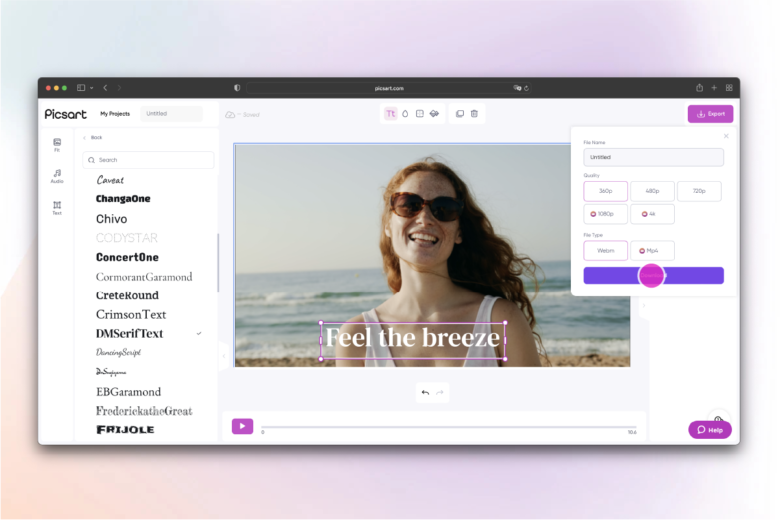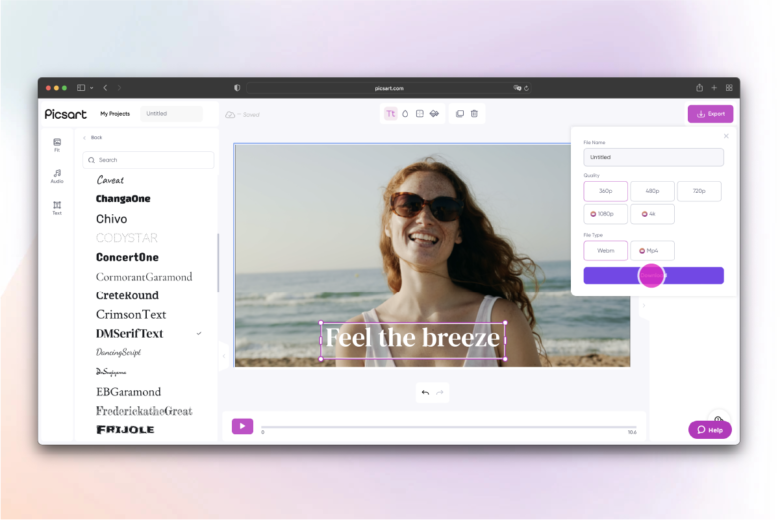 On the App
1. Open the Picsart mobile application, and click on the purple plus sign at the bottom of the screen to start a new project.
2. Choose the video with which you'd like to work.
3. Once on the editing screen, use the tools in the menu below your video to edit your clip. You can apply effects with the FX tool, add audio, crop the clip, change the shape and background, and add text (and animate it). When you're finished, click Apply in the upper right-hand corner of the screen to get your changes to stick. All of these tools come with comprehensive options that allow you to get your video just how you want it. For example, you can play with the volume on the audio or fade it out. Or, you can morph your text in a number of ways, like changing the size, color, and shape.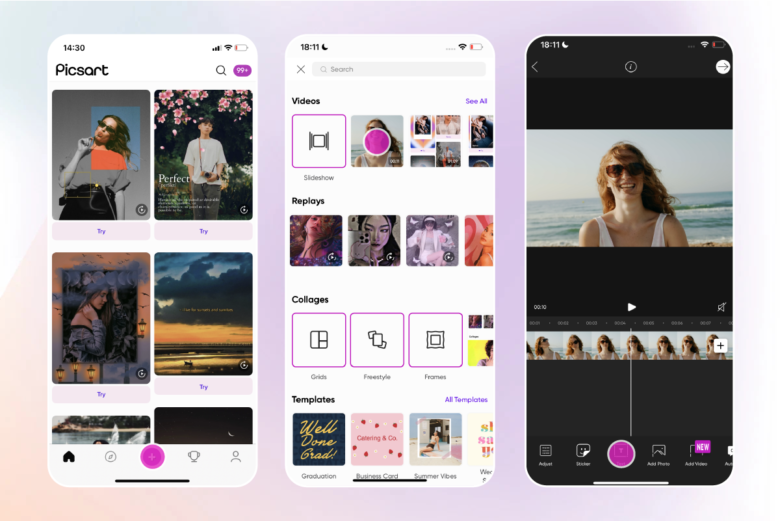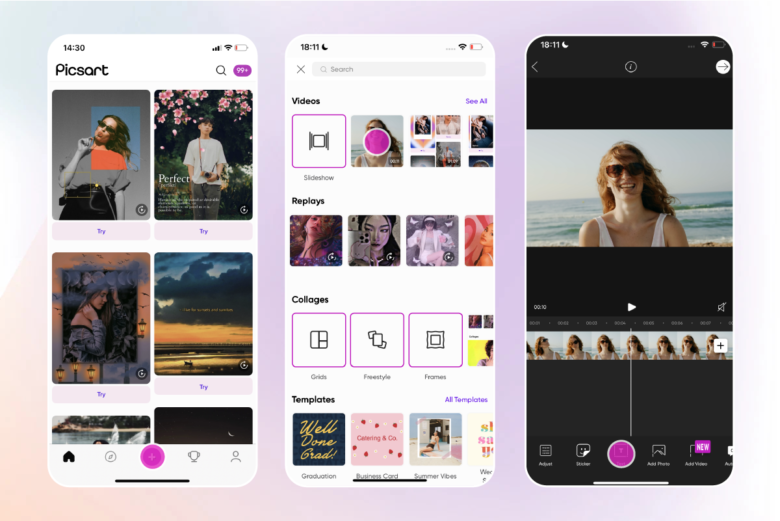 4. Splice in more video clips or images by clicking on the white plus sign in in the right-hand corner under your video.
5. When you are satisfied with your edits, click on the next arrow in the upper right-hand corner of the screen to save your video or share it directly to social media. From there, you will be able to choose the frames per second of your video and the resolution.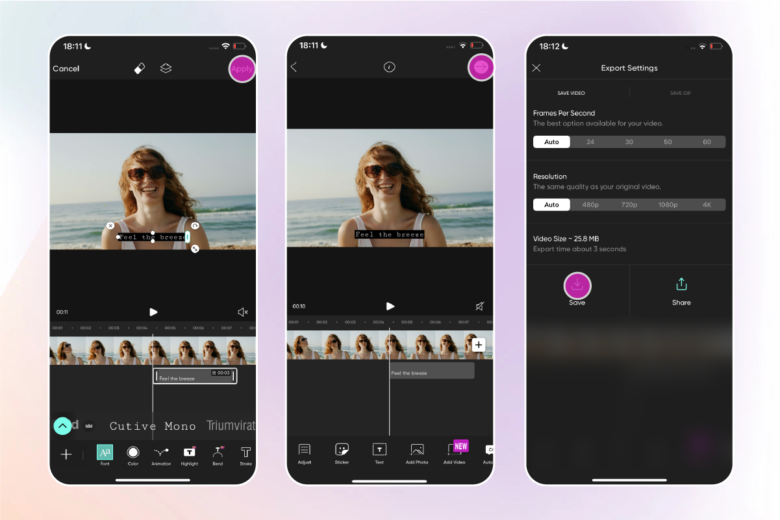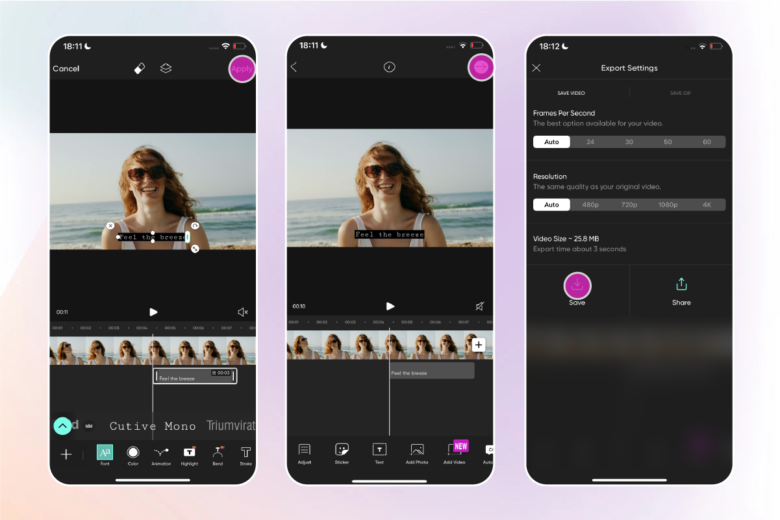 Picsart is a full ecosystem of free-to-use content, powerful tools, and creator inspiration. With a billion downloads and more than 150 million monthly active creators, Picsart is the world's largest creative platform. Picsart has collaborated with major artists and brands like BLACKPINK, Taylor Swift, the Jonas Brothers, Lizzo, Ariana Grande, Jennifer Lopez, One Direction, Sanrio: Hello Kitty, Warner Bros. Entertainment, iHeartMedia, Condé Nast, and more. Download the app or start editing on web today to enhance your photos and videos with thousands of quick and easy editing tools, trendy filters, fun stickers, and brilliant backgrounds. Unleash your creativity and upgrade to Gold for premium perks!