Consider the olive green color. Simultaneously elegant and sophisticated, fresh and funky, bold and serene, brooding and dramatic, this arboreal shade has the power to add a lot of emotion to your creative design. Luckily, it's easy to work with the color in PicsArt, creating dramatic olive green color designs, adding depth, playing with creative accents, ad creating unique color palettes. But before we start editing, let's dive into a little color theory to see what this color means and look at colors that go with olive green. 
What Color Is Olive Green?
The olive color code is #bab86c. In the RGB color space, olive green color is composed of 72.9% red, 72.2% green, and 42.4% blue. Whereas in a CMYK color space, it is composed of 0% cyan, 1.1% magenta, 41.9% yellow, and 27.1% black. It has a hue angle of 58.5 degrees, a saturation of 36.1%, and a lightness of 57.6. The closest websafe color is #cccc66. 
What does all of this represent though? The name olive green first appeared in Middle English sometime between the years 1150 and 1500AD. The olive green color is the color of fully ripened olives from an olive tree, a multi-branched evergreen with a knotted trunk, smooth, ash-colored bark, and deep green leaves. In short, in modern times it is often associated with nature and Earth Day. However, the olive green hue has strong ancient roots and is historically considered to be a symbol of peace, harmony, and new beginnings. 
The olive tree was a gift of the ancient Greek goddess Athena to the city of Athens. A symbol of peace, wisdom, and prosperity, the olive tree was associated with athletic competitions held throughout ancient Greece. The winners of the Olympic Games were awarded olive leaf crowns and olive oil. Another myth recounts that the Greek god Apollo gave a sacred olive branch from the Acropolis of Athens to Theseus, the son of an Athenian king, for protection in his fight against the Minotaur.
The olive tree and olive branch have also been symbols of peace and new beginnings. According to Biblical stories, Noah sent out a dove to see if flood waters had subsided. The dove returned with a plucked olive leaf in its beak. And thus, the olive branch became a symbol of new beginnings and new life sprouting on the earth.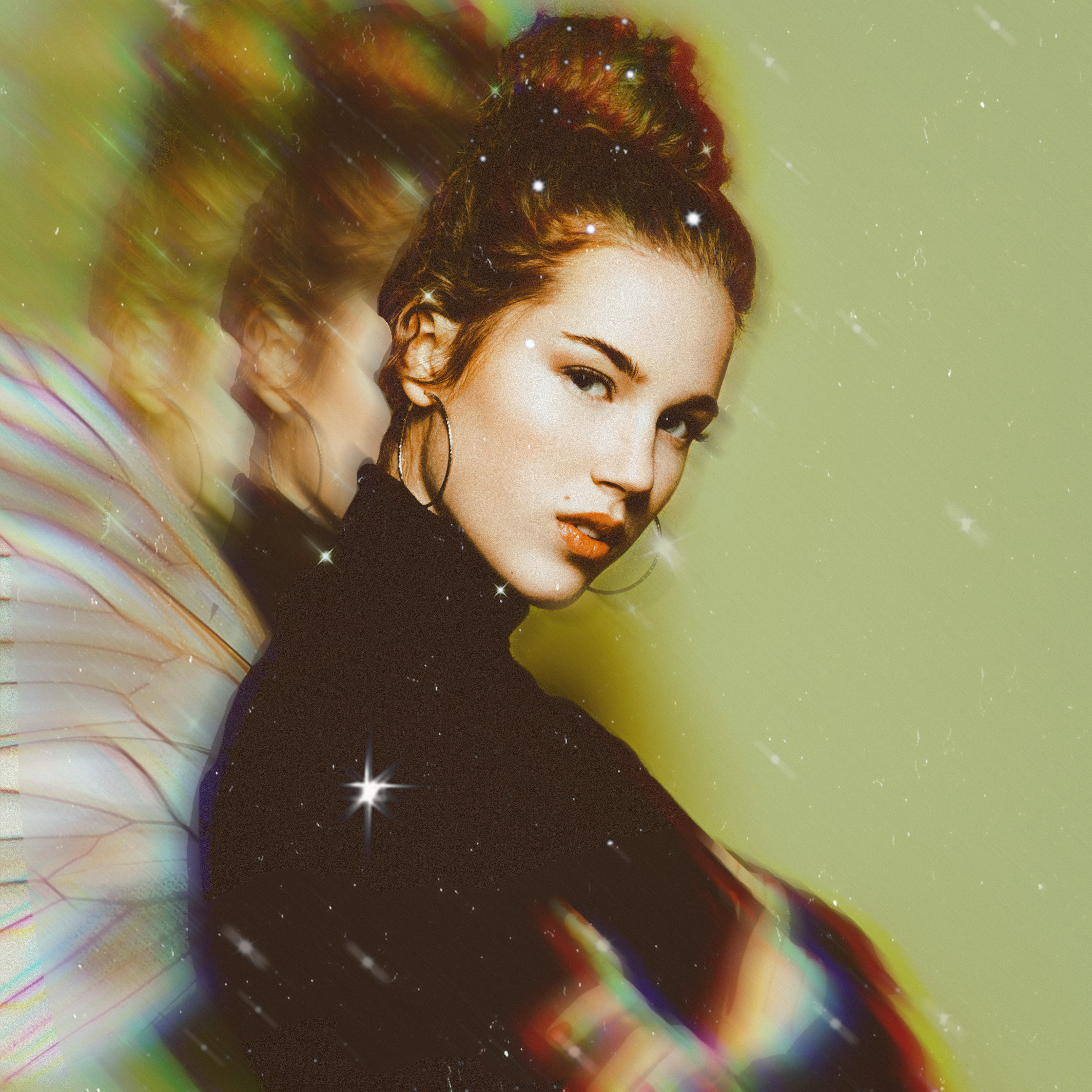 via PicsArt
What Colors Make Olive Green?
Color theory teaches us that mixing yellow and blue together will generate various shades of green. In ancient times, the Egyptians used malachite, a hypnotizing, mysterious stone, as a mineral pigment to create green paint. They also mixed Egyptian Blue, the first synthetic pigment, with Naples Yellow to make green shades. The Romans also used Malachite, Verdigris (Copper carbonate), and Green of Verona (a type of colored clay) to make shades of green. 
These ancient mixtures were unstable; however, they continued using them as a green pigment, until the Swedish chemist Carl Wilhelm Scheele introduced a color named Scheele's Green, to the art world in 1775. This hue was considered poisonous and the cause of death of Napoleon Bonaparte, whose bedroom wallpaper was colored with Scheele's Green. The deadly hue was replaced with healthier alternatives in the 19th century. Paris Green was a new shade of green used widely by the Impressionists to create breathtaking landscapes. Yet, this hue was also considered toxic and was banned in 1960. Nowadays, most contemporary artists don't use green but mix their own by combining shades of blue, yellow, orange, and red.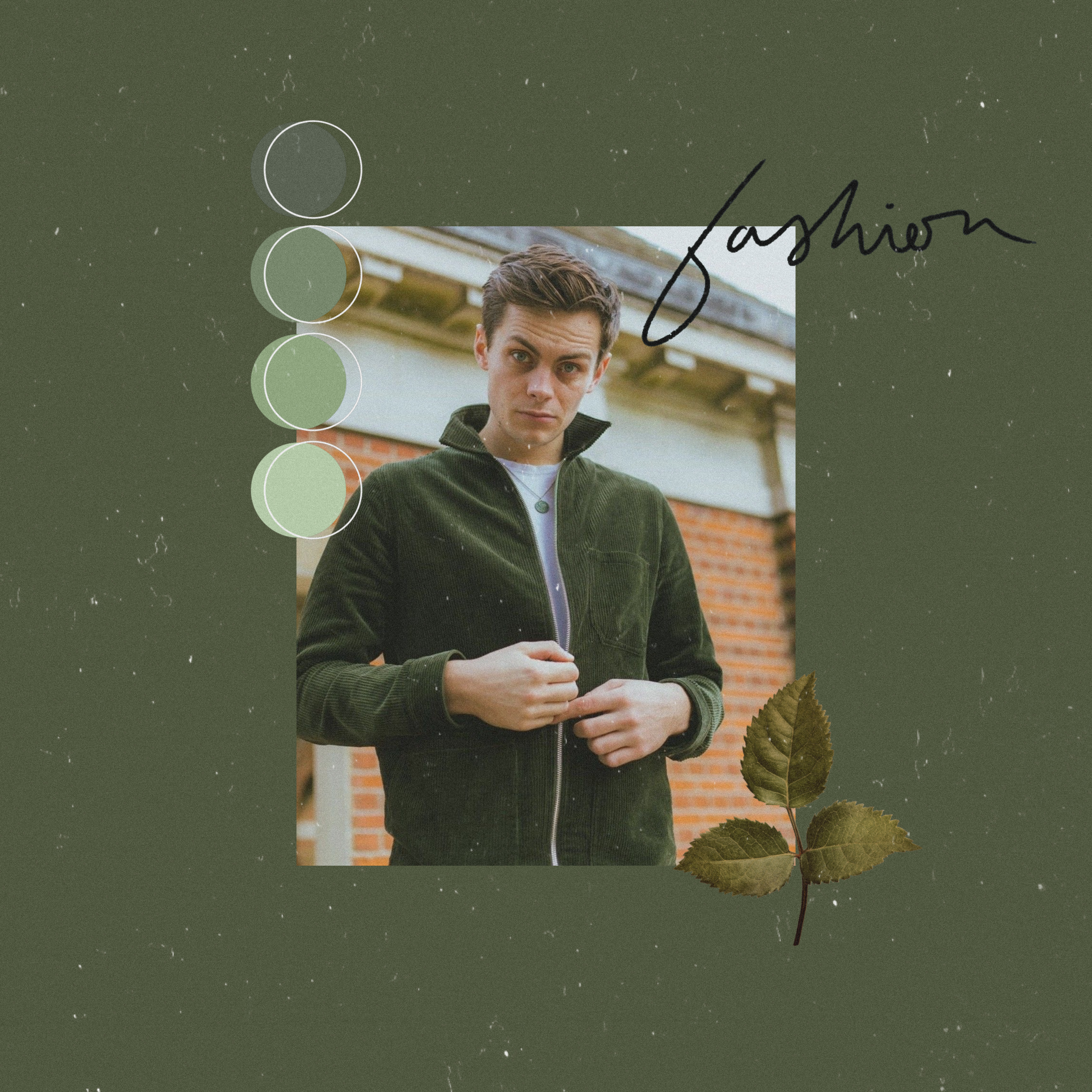 via PicsArt
So what colors make olive green? A proven way to create olive green color is by mixing Cadmium Orange and Thalo Blue together. Other options are to blend yellow or ochre with ivory black or Payne's grey or combining one-part blue with three parts yellow and a touch of red. If you're creating digital art, it's easy to enter the olive color code #bab86c.
What Does the Color Olive Green Represent? 
As a combination of yellow and blue, the olive green color encompasses the optimism of yellow with the emotional calm of blue, inspiring hope and generosity. It exudes a deep natural richness, serenity, and calmness. The olive green color represents space and wisdom, balance and harmony, and peace through compassion for humanity. It promotes a love of nature and is the color of prosperity and abundance. It is also the color of spring, renewal, and rebirth.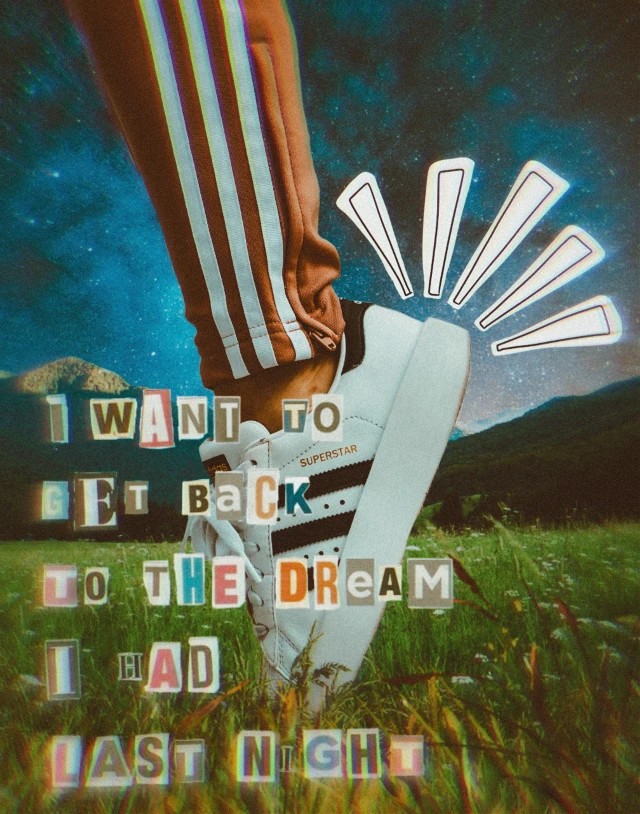 via PicsArt
What Colors Go With Olive Green?
Olive green is a pretty versatile color. It can be combined with almost any other color or used as a neutral. Think of colors commonly found in nature and how well they pair together when looking for colors that go with olive green. Some color combinations for olive green include yellow, red, and vibrant orange; and brown, tan, or beige. Generally speaking, olive green adds warmth and life when combined with other calming neutral colors like lilac and slate grey.
Complimentary Colors 
Consider pairing the richness of olive green with blush pink. Dark slate blue, purple, and turquoise are also complementary colors to olive green.
Analogous Colors 
Slightly desaturated orange (#ba916c), desaturated yellow (#bab86c); and desaturated green (#95ba6c) are some other analogous color pairings to consider.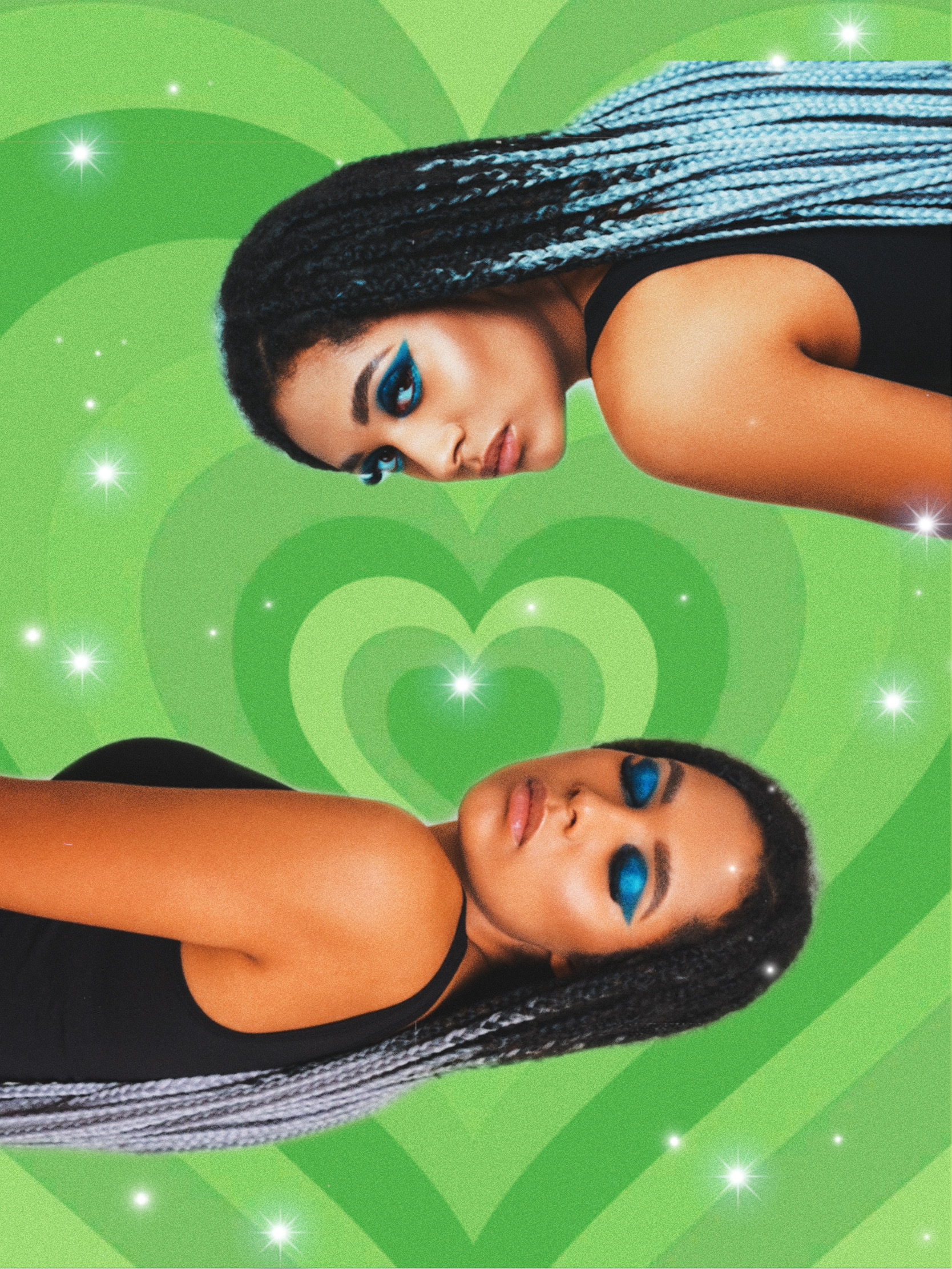 via PicsArt
Olive Green vs Dark Olive Green
Designers also note the difference between olive green and dark olive green, which is a richer, more dramatic color with hex code #556B2F. Dark olive green is a super-saturated shade of olive green and a brownish-green olive drab (#6B8E23). Olive drab resembles colors commonly found in bushland, so it is often the protective color of military uniforms.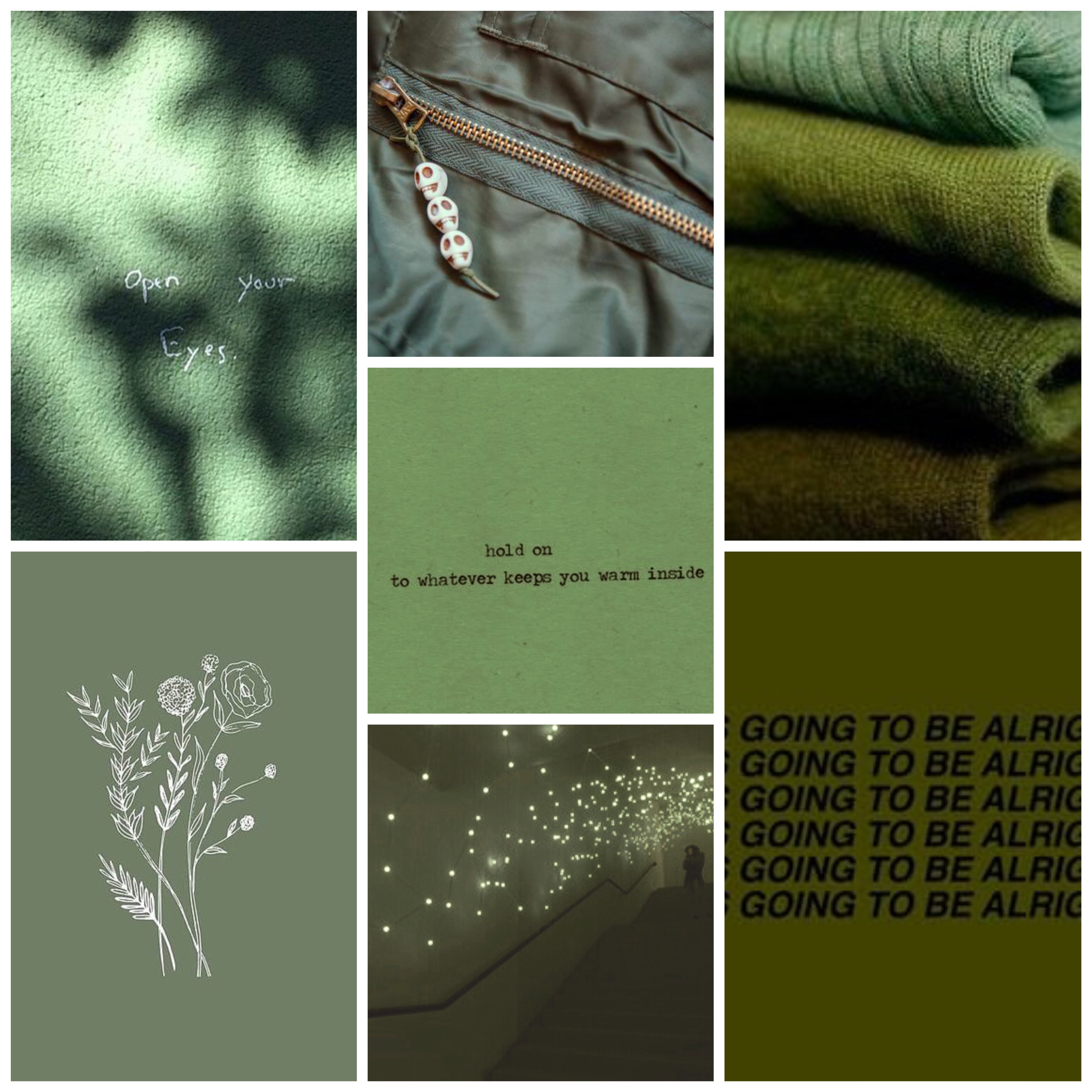 via PicsArt
Create Fantastic Photos Using the Olive Green Color
Now that you understand the meaning of olive green, it's time to start creating with it! Follow these easy steps to make creative designs leveraging the olive green color:
Step 1) Open the PicsArt app and tap on the plus sign (+) at the bottom of the screen. 
Step 2) Tap on Draw & Color, then tap on More in the Backgrounds section and select the olive green color using the color wheel. You can also simply type in the above-mentioned olive color code (#BaB86C for olive green or #556B2F for dark olive green).
Step 3) Scroll across the Editor toolbar on the bottom of your screen and tap on Sticker to select any sticker or upload your own image. If you are using a background other than olive green color, you can search for olive green stickers and select your favorite. 
To create your own color palette, scroll across the bottom toolbar and tap on the Draw icon, then tap on the rainbow Color Chooser in the bottom left corner of the toolbar and use the Color Wheel to design.
To add olive green color text to your design, scroll across the Editor toolbar and tap on Text. Write your text, then tap on the upper right checkmark, scroll right to pick a font and then tap on Color to choose olive green as the color of your text. Click Apply when you're done.
If you're looking to keep just a splash of olive green color in your photo, just tap on Effects and then Colors. Click Color Splash and move the wheel to the olive colored part of the photo. You can then move the two sliders to adjust the hues. 
Step 4) That's it! Now you have a cool olive green design. Simply tap to Save and Share your designs.
Are you used to designing with desktop tools? Simply open the PicsArt Web Editor and work through the above mentioned steps in the desktop photo and video editor. 
PicsArt all-in-one Photo and Video Editor, Collage, and Sticker Maker is the world's largest creative platform with over 150 million monthly active creators and influencers. PicsArt has collaborated with major artists and brands like Taylor Swift, The Jonas Brothers, Gwen Stefani, Maroon 5, Lizzo, Meghan Trainor, One Direction, MONSTA X, Warner Bros. Entertainment, iHeartMedia, Condé Nast, and more. Download the app today to level-up your photos and videos with thousands of quick & easy editing tools, trendy filters, fun stickers, and brilliant backgrounds. Unleash your creativity with PicsArt and upgrade to Gold for awesome premium perks!