Are you looking to add an invigorating pop of lilac color to your next creative design? Whether you're striving for that perfect soft touch or seeking a subdued pastel shade, check out everything you need to know about the gorgeous and enigmatic lilac color. Let's dive in!
What Color Is Lilac?
Lilac is a medium light shade of magenta. Our infatuation with the myriad shades, tones, and tints of the violet-purple family that it belongs to – whether it's an amethyst lilac color, fuchsia pink, electric purple, or lavender, to name a few —  has a long and beautiful history. Shakespeare described Cleopatra's barge as, "Purple the sails, and so perfumèd that / The winds were lovesick with them." The purple color family has historically been tied to regality, strength, and ethereality. The flowing imperial robes of the Byzantine Empire were often a shade of purple and they signed their edicts in purple ink. Even the phrase "born in the purple" is used to refer to children born into a reigning family.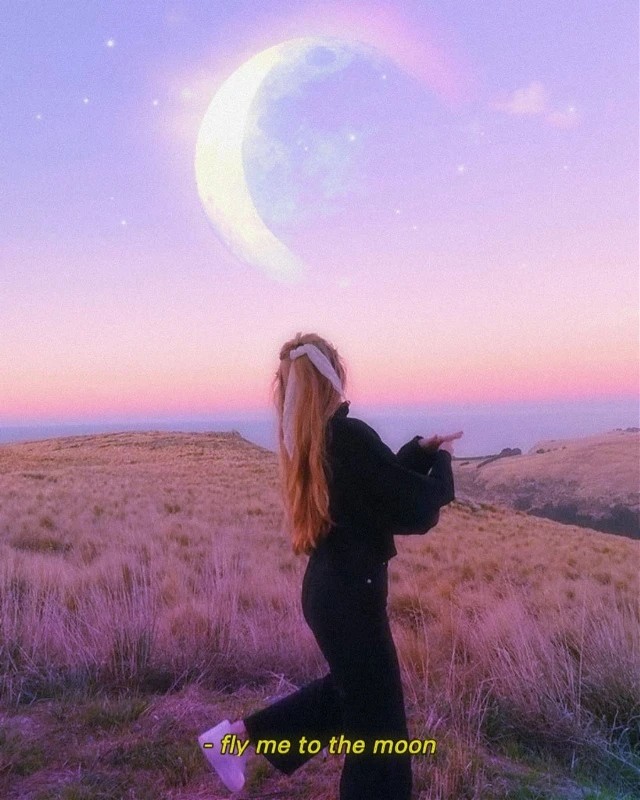 via PicsArt
Why is the purple color historically associated with regality? A lot of it comes down to the fact that it was so expensive to produce the color. Purple pigment goes back to the Phoenicians' Tyrian purple in the first millennium B.C. It was developed from a species of sea snail now known as Bolinus brandaris. To harvest it, dye-makers had to extract purple-producing mucus from the snail's shell and expose it to sunlight for a long period. It took 250,000 mollusks to yield just one ounce of purple, just enough to dye a single toga. Did you know that in ancient Roman days, wearing violet togas was the privilege of Caesar? Nero adopted a law punishing those who dared to wear violet by death.
Fortunately for the rest of us, the violet-purple color family became more approachable in the 1850s when the first synthetic mauve pigments were created. Violet became a commonly used color on Impressionist canvases, starting a color trend described as "violettomania." Famous Impressionist painter Claude Monet described the true color of the atmosphere, saying "It is violet. Fresh air is violet." And thus the lilac color, a pale violet shade with a pink hue, became commonly used. Everything from trees, forests, rocks, and water, to grass, the sky, a pond with waterlilies, and the atmosphere were often depicted in shades of violet in paintings by Pissaro, Monet, Renoir, and Cézanne. 
The hexadecimal lilac color code is #c8a2c8, and it is comprised of 78.43% red, 63.53% green, and 78.43% blue. Lilac has RGB values of R:200, G:162, B:200 and CMYK values of C:0, M:0.19, Y:0, K:0.22.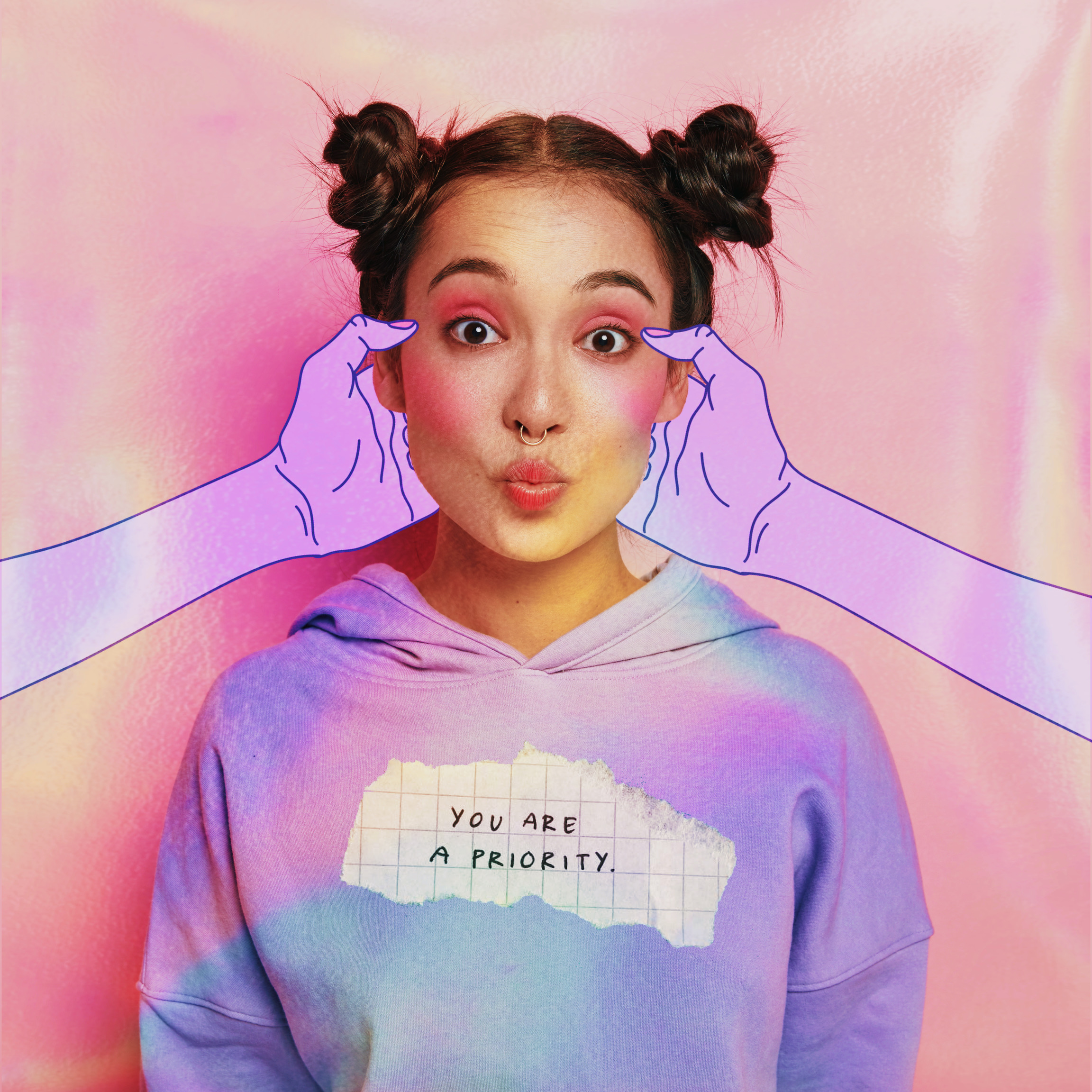 via PicsArt
What Does the Lilac Color Represent?
Lilac is a versatile color, named after the lilac flower called Fyringia. It is similar to the color lavender (color code #e6e6fa, made of 90.2% red, 90.2% green, and 98% blue), which is also aptly named after the lavender flower, Lamiaceae. Both lavender and lilac are shades of purple and violet, but lavender has a bluish tint, while lilac has a pinkish tint.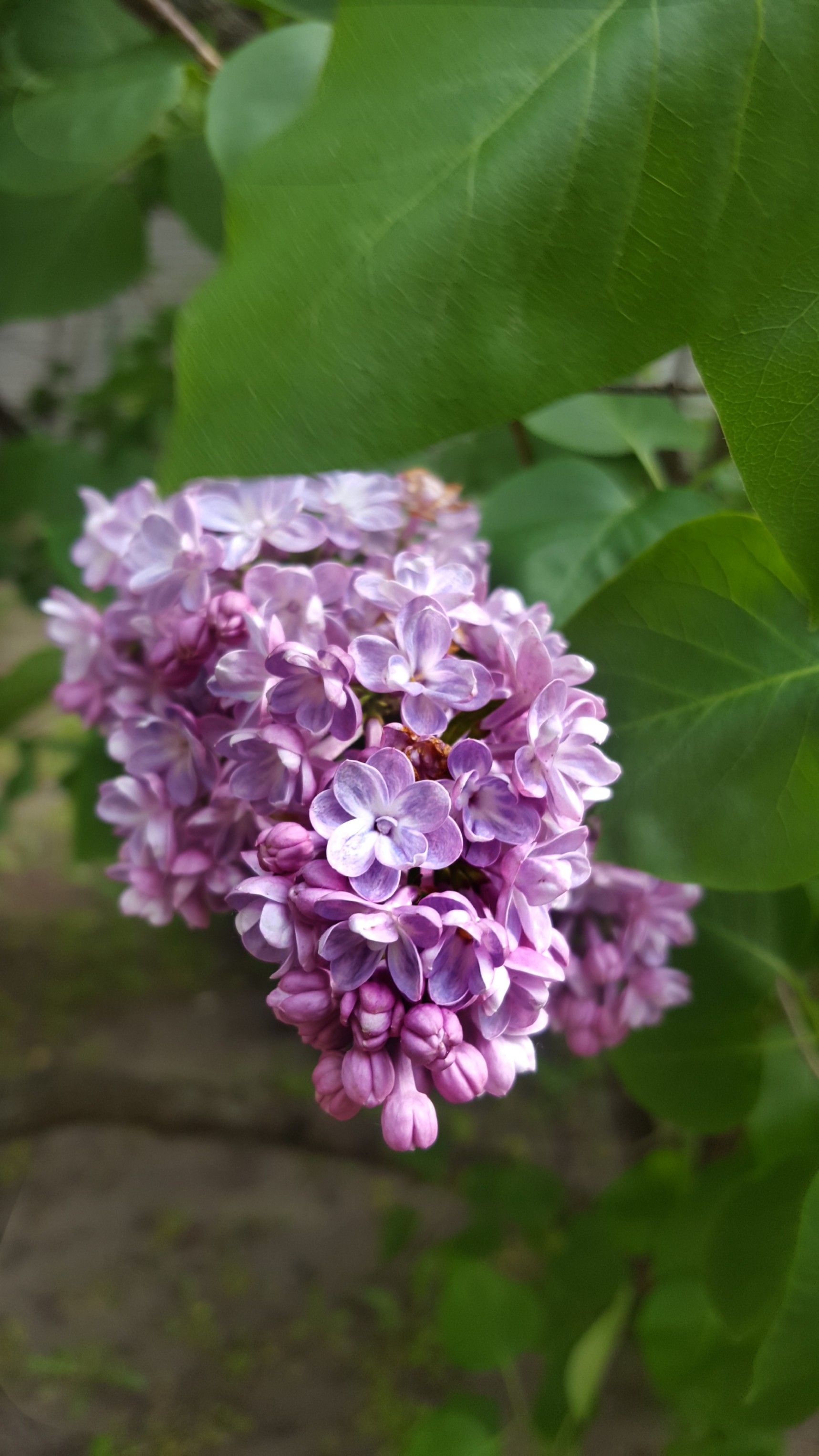 via PicsArt
Color theory usually associates the lilac color with sensitive, charismatic, compassionate, free-spirited, and calm aesthetics. Lilac carries a creative, alluring energy, gently drawing the viewer's eye in with a dreamy, almost visionary feel. 
The lilac color was also one of the two colors (alongside Gen-Z Yellow) poised to steal the spotlight in 2018. At the start of the year, it was projected to be a rising popular pastel shade, stealing the spotlight from the ever-popular millennial pink color.  Lilac is often seen as more grown-up than youthful pink, carrying with it a welcoming, calm feeling. 
Lilac Color Palette Ideas
Ready to use lilac in your next creative design? Consider creating a color palette inspired by the lilac color. Here are a few ideas to get you started: 
To make a sunset palette, combine lilac with purple, delicate orange, gray pink, midnight blue, pale pink, and saturated cyan.

Forest green in combination with lilac, eggplant-purple, metallic grey, and

slate gray

will make a palette of mysterious allure.

Pair

lilac color

with cobalt blue, marigold, rich orchid, and baby pink for a jewel-toned palette. This pairing is perfect for bridesmaid dresses and seasonal party invitations. 

For a sublime blend of modern and traditional, balance lilac with dusty violet, rich saffron yellow, bursts of royal blue, and a warm creamsicle orange background.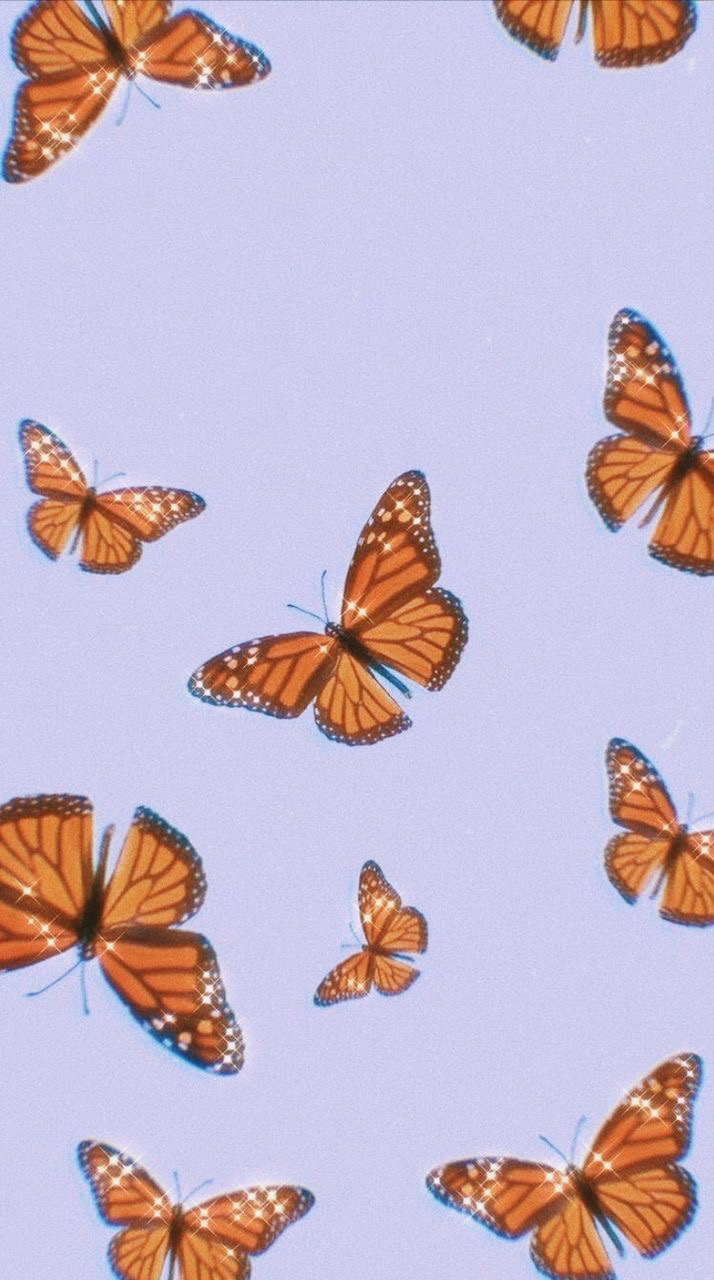 via PicsArt
What Colors Go With Lilac?
While you can use the color wheel with the help of our color theory guide to easily pair complementary colors, remember that sometimes fashion trends are created out of pairing hues that don't traditionally work together. Consider any of the below lilac color pairings for your next digital design:
Complementary Colors
The complementary opposite of lilac on the color wheel is yellow. This is why yellow and orange both pair well with lilac, creating a fresh spring feel for your creative designs. 
Analogous Colors
Consider pairing lilac hues with shades of blue-purple or red-purple. Pair lilac with blue reminiscent of cotton candy and childhood for a soft nostalgic feel.
Monochromatic Colors
Choose varying shades of lilac that appear more pastel, muted, or saturated. Combine lilac color with deep purple, indigo or aubergine. You can also create a cool purple monochromatic color scheme by pairing lilac color with mauve, magenta, and periwinkle.
Lilac color pairs beautifully with slate gray due to its naturally soft gray undertone and the blue, green, or purple undertones of the shades of gray.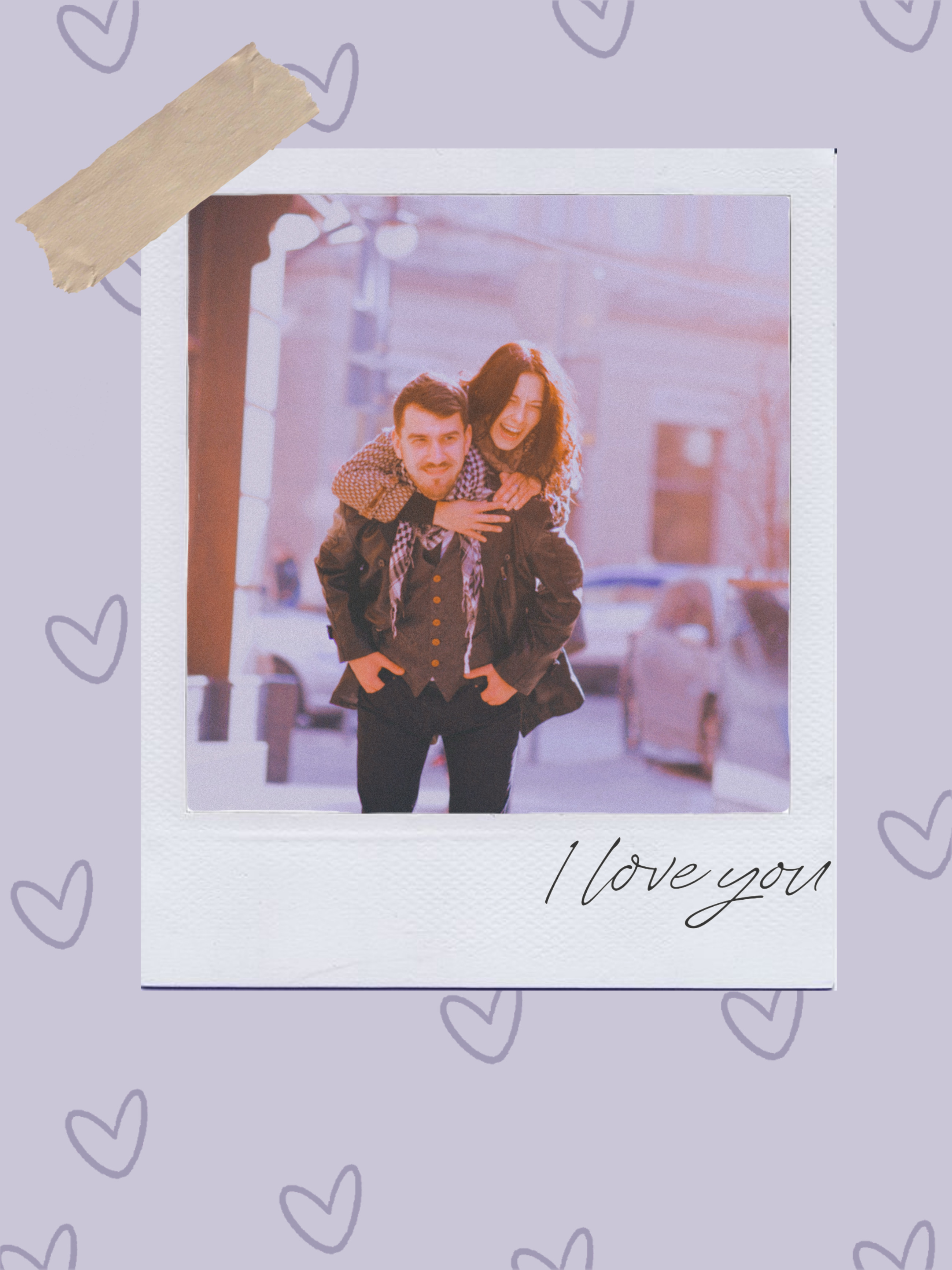 via PicsArt
Shades of Lilac
Shades of lilac color include pale lilac, bright lilac, rich lilac, and French lilac. Lilac blue, lilac gray, lilac pink, and lilac purple shades are also sometimes used depending on the varying undertones of blue, gray, or pink colors.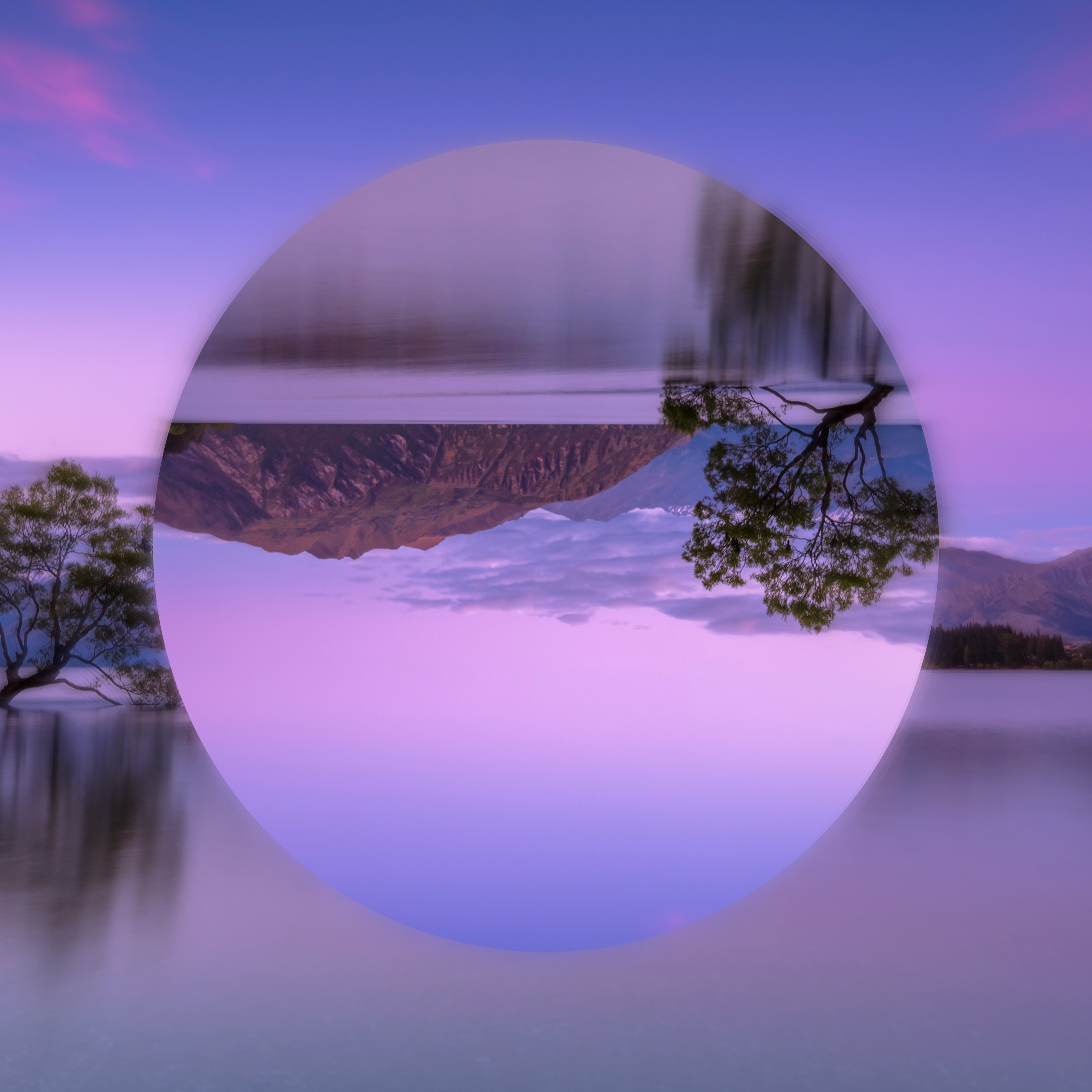 via PicsArt
Create Fantastic Photos Using Lilac Color
Step 1) Open the PicsArt app and tap on the plus sign (+) at the bottom of the screen. 
Step 2) Tap on Draw & Color, then tap on More in the Backgrounds section and select lilac color using the color wheel. You can also simply type in the above-mentioned lilac color code (#c8a2c8).
Step 3) Scroll across the Editor toolbar on the bottom of your screen and tap on Sticker to select any sticker or upload your own image. If you are using a background color other than lilac, you can search for lilac stickers and select your favorite.
If you want to create your own lilac color palette from an image, scroll across the bottom toolbar and tap on the Draw icon, then tap on the rainbow Color Chooser in the bottom left corner of the toolbar and use the color wheel to create your own. 
Step 5) Want to add a lilac-colored text to your design? Scroll across the Editor toolbar and tap on Text. Write your text, then tap on the upper right checkmark, scroll right to pick a font, and then tap on Color to select lilac as the color of your text. Click Apply when you're done.
If you're looking to keep just a splash of lilac color in your photo, simply tap on Effects and then Colors. Click Color Splash and move the wheel to the lilac part of the photo. Here you can move the two sliders to adjust the hues. 
Step 7) Once you have your lilac edit done, simply Save and share your design. 
Do you want to use the desktop version? Simply open the PicsArt Editor and check out the editing toolbar on the left to proceed with the same steps as in the PicsArt app. Click on Share or Download in the top right corner when you've achieved the lilac design of your dreams! 
PicsArt all-in-one Photo and Video Editor, Collage, and Sticker Maker is the world's largest creative platform with over 150 million monthly active creators and influencers. PicsArt has collaborated with major artists and brands like Taylor Swift, The Jonas Brothers, Gwen Stefani, Maroon 5, Lizzo, Meghan Trainor, One Direction, MONSTA X, Warner Bros. Entertainment, iHeartMedia, Condé Nast, and more. Download the app today to level-up your photos and videos with thousands of quick & easy editing tools, trendy filters, fun stickers, and brilliant backgrounds. Unleash your creativity with PicsArt and upgrade to Gold for awesome premium perks!