Looking to try out a pastel aesthetic for your next design? While spring and summer may be the perfect seasons to show off your love of pastel colors, there's never a bad time to get involved in this thoroughly modern phenomenon.
Not sure where to start? We can help. We'll also share our favorite pastel aesthetic ideas and top it off with a step-by-step tutorial on how to create DIY pastel designs using Picsart.
What Are Pastel Colors?
You've probably heard of pastel chalk or the creamy pastel art medium, but what are pastel colors, exactly? Well, pastels are actually tints (or pale versions) of colors, which are made by mixing white into an original shade. Pastel pink, for example, is created by adding white into pink. The more white that's added to a shade, the less saturated and more pale (or pastel) a color becomes. In the HSV color space, pastels are defined as having high value and low saturation. Pastels are soothing colors. Cotton candy pink, mauve, baby blue, periwinkle, peach, magic mint, and lavender are some of the most popular pastel colors. There's even a soothing pastel red, believe it or not. Love powerful colors but looking for a calm and mellow vibe with your design? Just add white.
Evolution Of The Pastel Color Trend
Pastel colors rose in popularity during the 1980s, thanks in large part to the hit television series Miami Vice and its love of pastel shirts and suits. Since then, the pastel color trend took men's fashion by storm and it still thrives today. Despite standing the test of time, it's perfect for capturing a hipster retro look.
The pastel color trend has even branched out into goth, and Japanese subcultures. The pastel goth style was first seen on Tumblr in 2010, and it combines dark tones such as black or deep purple with soft and soothing colors such as pastel pink, cotton candy, and baby blue. Kawaii, Harajuku, and Anime have become hugely popular across the world as well, with key motifs featuring soft and cute characters and characters.
11 Pastel Aesthetic Ideas
Sample A Scoop Of Pastel Anime or Kawaii
Kawaii style features cute aesthetics. Create your very own Kawaii-inspired design by pairing a youthful illustration with a pastel color palette.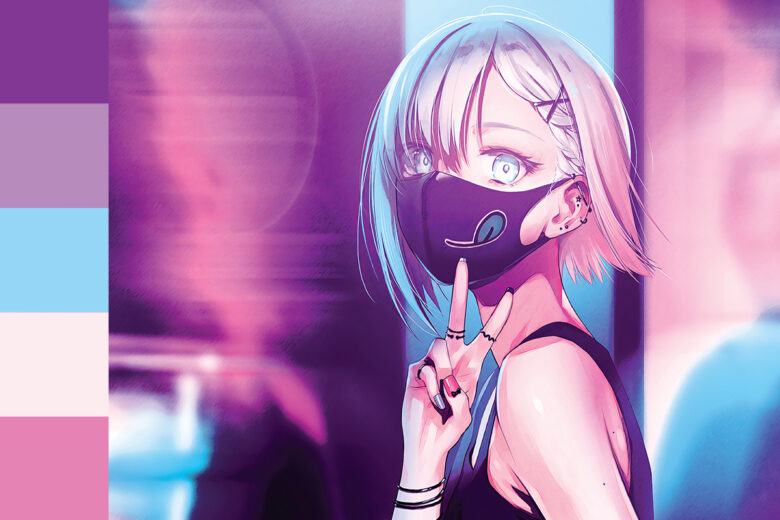 Minimalist DIY Wall Art
Looking to freshen up your home decor without spending money on art prints? Create original DIY wall art, like this minimalist design.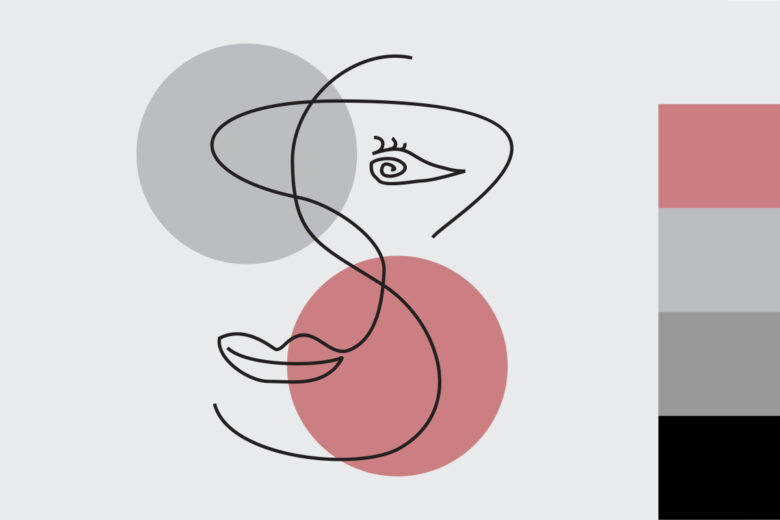 Pastel Aesthetic Product Layout 
Got a product-based business or simply love to share a few of your favorite things with friends or followers? The pastel aesthetic layout is a great way to show items in a way that looks stylish and flows well.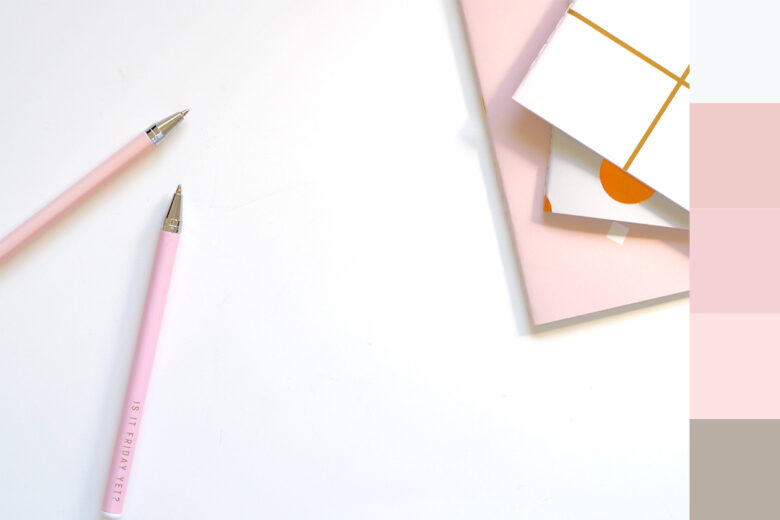 Texture Pastel Aesthetic
Pastels can be dreamy to look at, but you may want to create some balance by adding darker tones and edges. This creates contrast and context to ground the eye.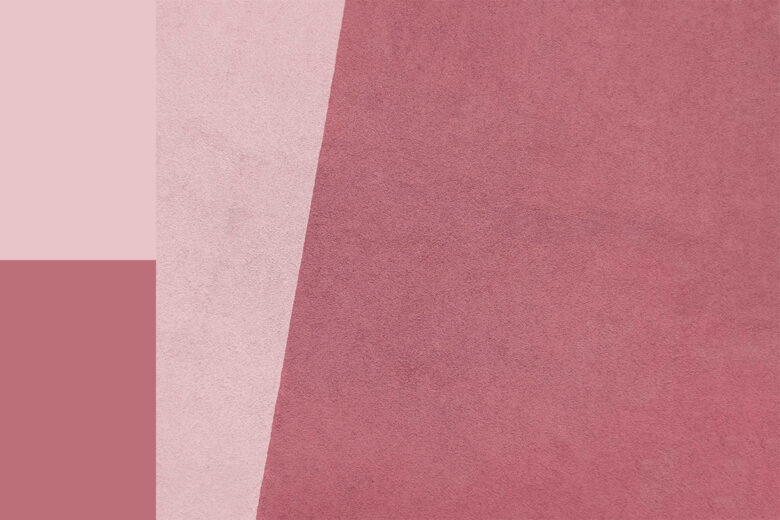 Tell A Story With A Grid
A grid display is the perfect way to capture the pastel aesthetic, as evidenced by this artfully curated Pinterest board.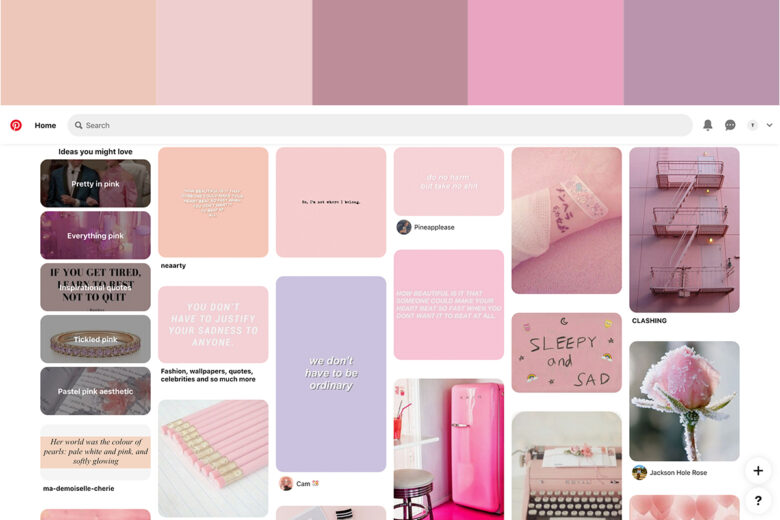 Share A Message Through Pastel

Skip the cliche office posters and make a DIY poster or wallpaper that feels meaningful to you. Say it with pastels and really make an impact.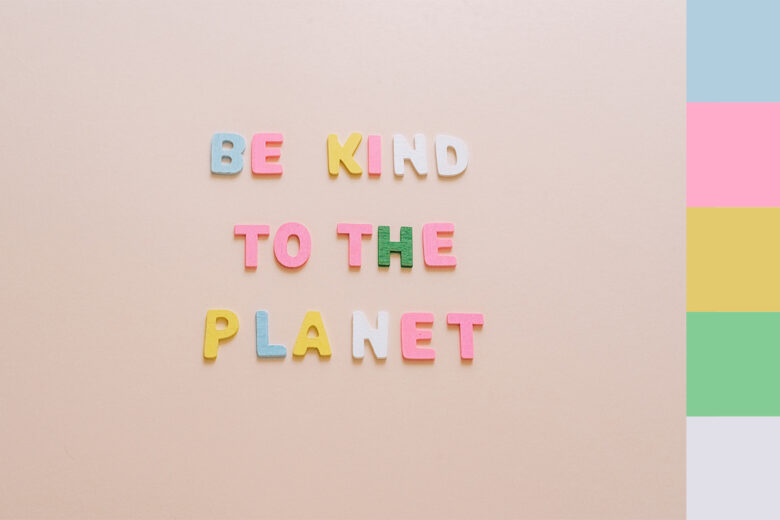 Create A Patterned Pastel Aesthetic Wallpaper
Playful, carefree, easy on the eyes, and just as easy to create. Plus, it's pastel. The perfect wallpaper.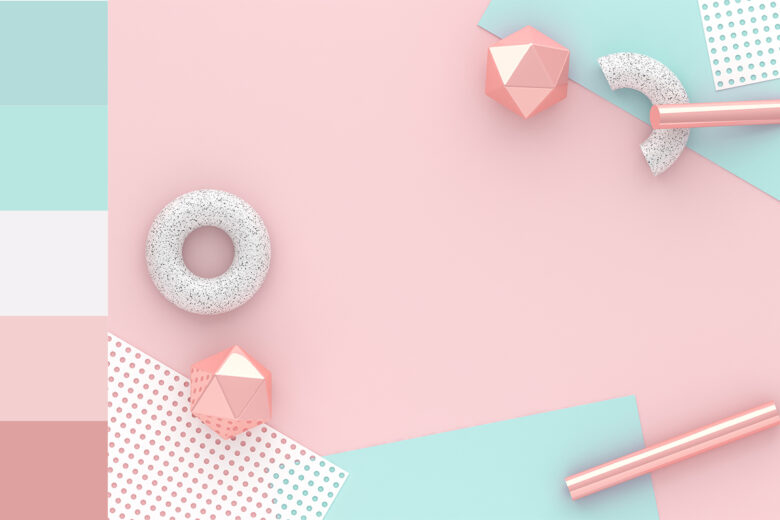 Minimalist Pastel Aesthetic Wallpaper
Wallpaper doesn't have to be complicated if you blend the right pastel colors together in a gradient like this one.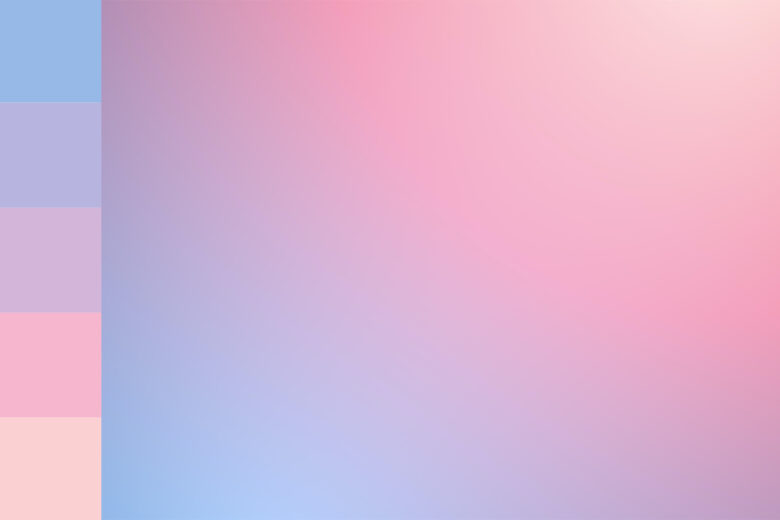 Present A Pastel Dessert Platter
Sugar happens to be the perfect medium for foodie creators who love pastel aesthetic art because it can be dyed any color and looks especially sweet and pretty dressed in pastel (think cotton candy, macaroons, and ice cream). Take your blog or Insta pics to the next level with pastels.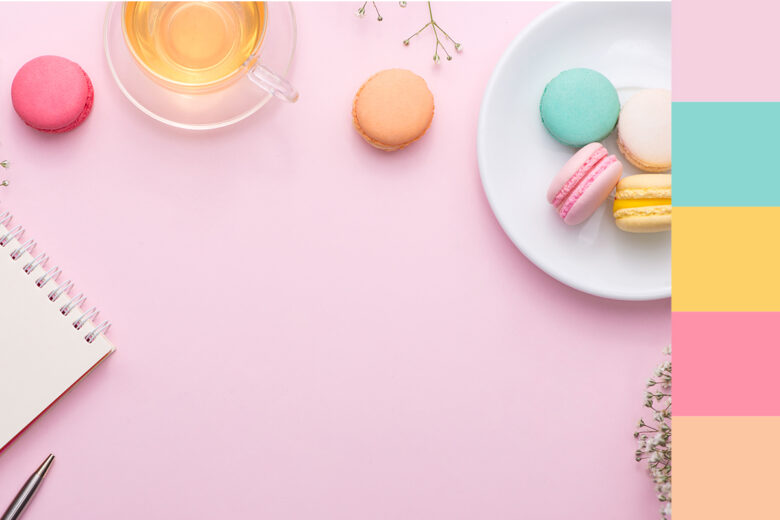 Pastel Fan Art
The beautiful thing about being a part of a subculture is the creative fan art. Fan art is a great way to get started creating without too much planning as you can simply take inspiration from what you see and add your own twists. Do most fans use darker colors? Stand out with a pastel color palette.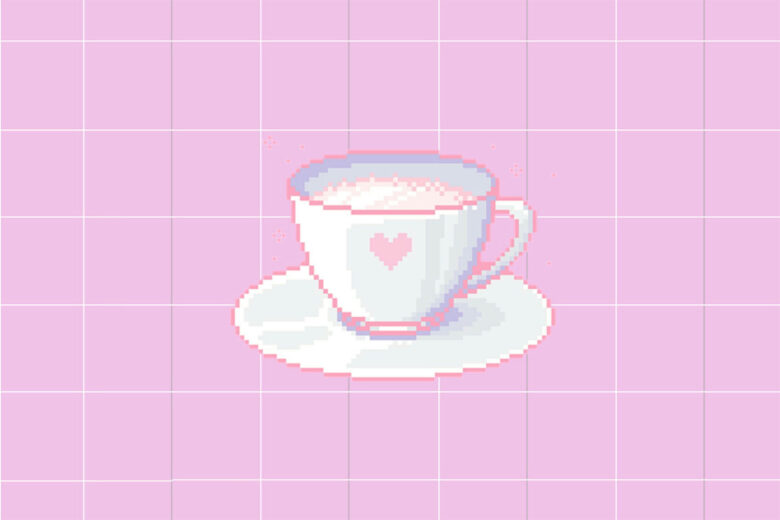 Smile, You're On Pastel Camera
Share your fun, creative, and softer side with a pastel frame in a color that represents your message or mood.
How To Create A Pastel Aesthetic

Ready to weave some pastel magic? It's easy to create a pastel aesthetic in Picsart. Just follow these steps.
1) Open the Picsart app and tap on the purple plus sign at the bottom of your screen to start.
2) Scroll down to the Drawings category, tap on Create New and then Color.
3) Set your pastel background canvas color then tap on Stickers.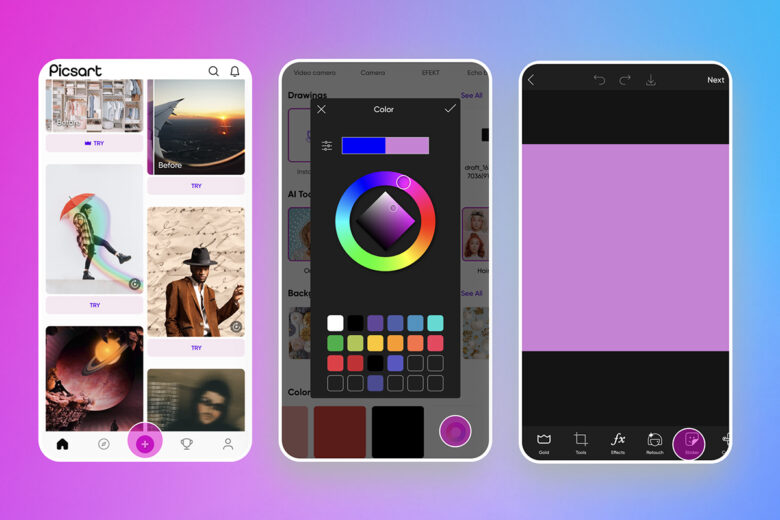 4) Browse the range available or upload your own premade sticker.
5) Adjust the finer details such as Opacity etc.
6) Add any Effects or finising touches your design requires then tap on Next when you're done.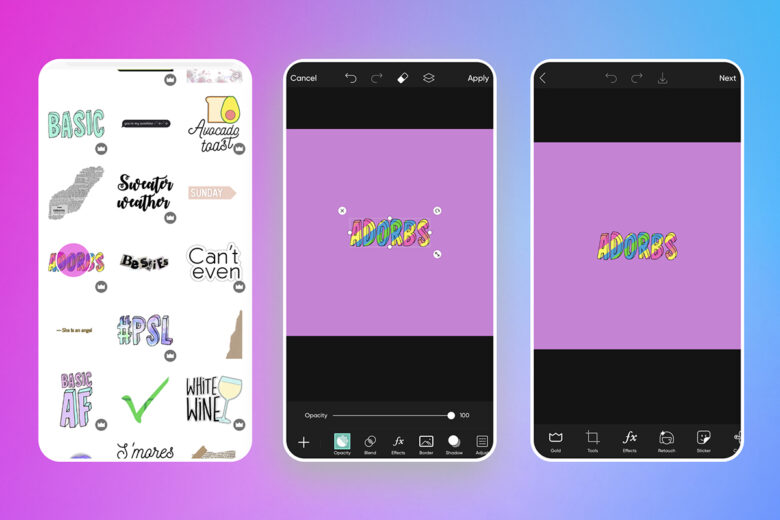 More of a desktop editing type? No problem. Here's how:
1) Click on New Project to get started.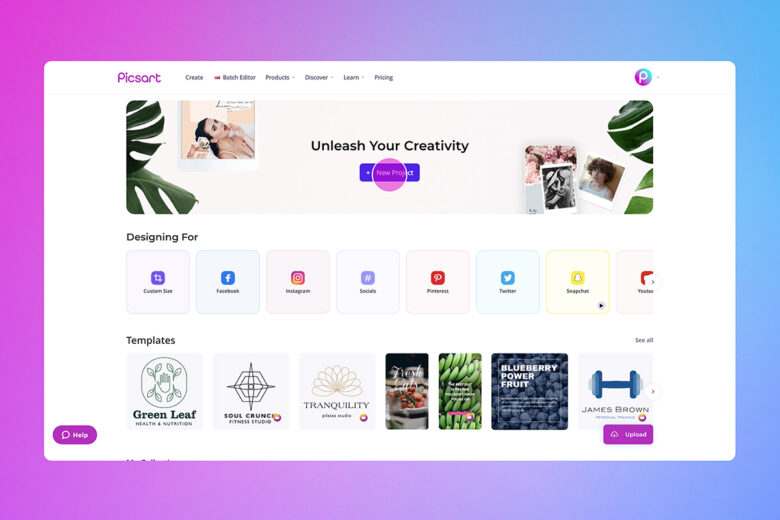 2) From the editing panel on the left, click on Fit and set the canvas background color.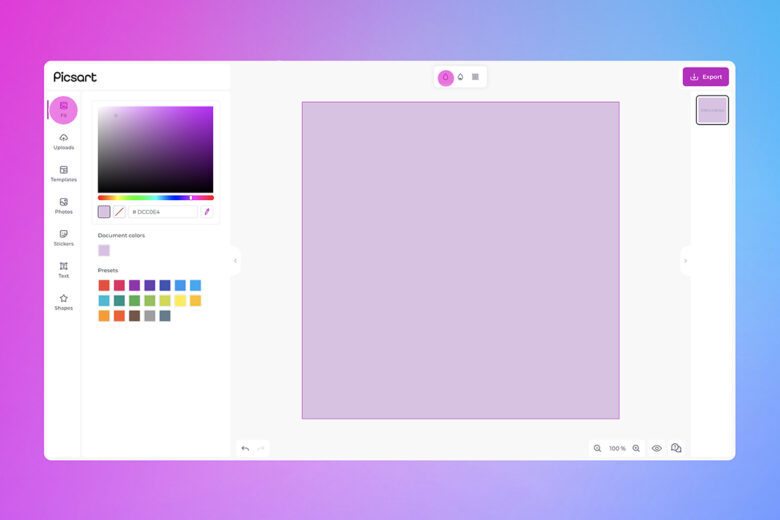 3) Click on Stickers and either add one of your own or choose one from the Picsart selection.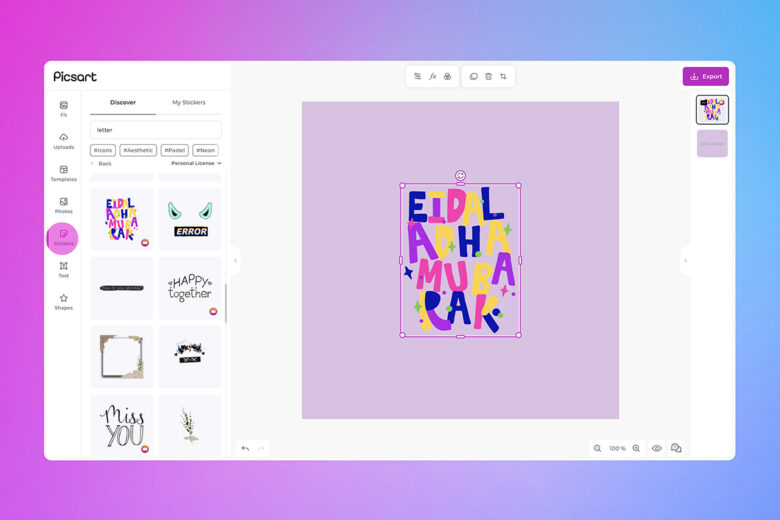 4) Select any final Effects or adjustments your design needs and click on Export to complete your work.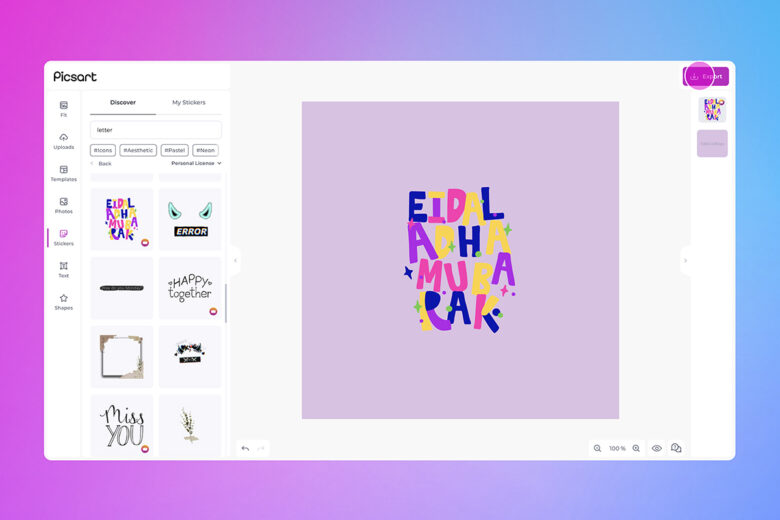 Picsart is a full ecosystem of free-to-use content, powerful tools, and creator inspiration. With a billion downloads and more than 150 million monthly active creators, Picsart is the world's largest creative platform. Picsart has collaborated with major artists and brands like BLACKPINK, the Jonas Brothers, Lizzo, Sanrio: Hello Kitty, I am a Voter, Bebe Rexha, Maroon 5, One Direction, Warner Bros. Entertainment, iHeartMedia, Condé Nast, and more. Download the app or start editing on web today to enhance your photos and videos with thousands of quick and easy editing tools, trendy filters, fun stickers, and brilliant backgrounds. Unleash your creativity and upgrade to Gold for premium perks!