Wherever you go on social media, you likely see an ad. Some of them are very obvious, like a banner ad or video in the middle of a blog post. But, others are more subliminal, like a sponsored post that feels native to the platform. That's where social media influencers come into the picture with organic messaging that we may not immediately recognize as marketing. 
Influencers on Instagram and other social media platforms sometimes promote products and services to their audience through paid ad campaigns. This is called influencer marketing. An influencer's reach is an asset to brands, so through influencer campaigns, brands partner with individuals with large, loyal fan followings to promote products in line with their lifestyle and values. 
Read on to learn everything you ever wanted to know about social media influencers and content creators. 
What is a Social Media Influencer?
Simply put, a social media influencer is a subject matter expert. They have sway over your target audience and are able to affect purchasing decisions due to a highly engaged relationship they have with their fans.
There are all types of influencers, by they generally are categorized by the niche that they cover and their fan size. Many of us are familiar with the most famous ones who've grown so big that they're now part of the cultural zeitgeist. These celebrity influencers have managed to make a music, acting, or fashion career out of an important internet presence.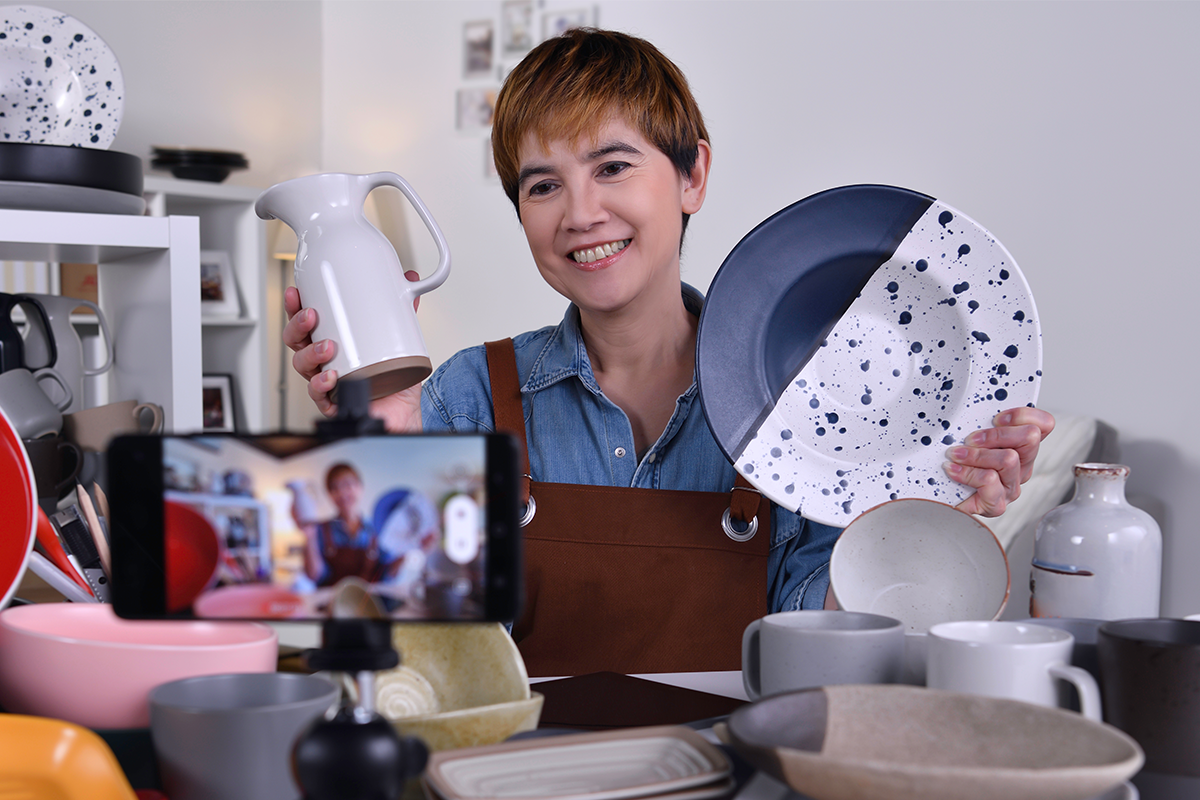 What Do Social Media Influencers Do?
In short: they influence. Many influencers determine what items we buy, and others move us towards certain causes and trends. There's a reason "TikTok made me buy it" is a popular phrase.
Influencers help brands and organizations connect with a target audience. Regardless of their size, these content creators influence trends and society, and they also guide us towards buying certain items (sometimes in close partnership with a brand). Companies hire influencers to promote products on their own channels as a form of digital marketing. And, because these individuals have a lot of sway with a certain audience thanks to their subject area expertise, their opinions often go a long way.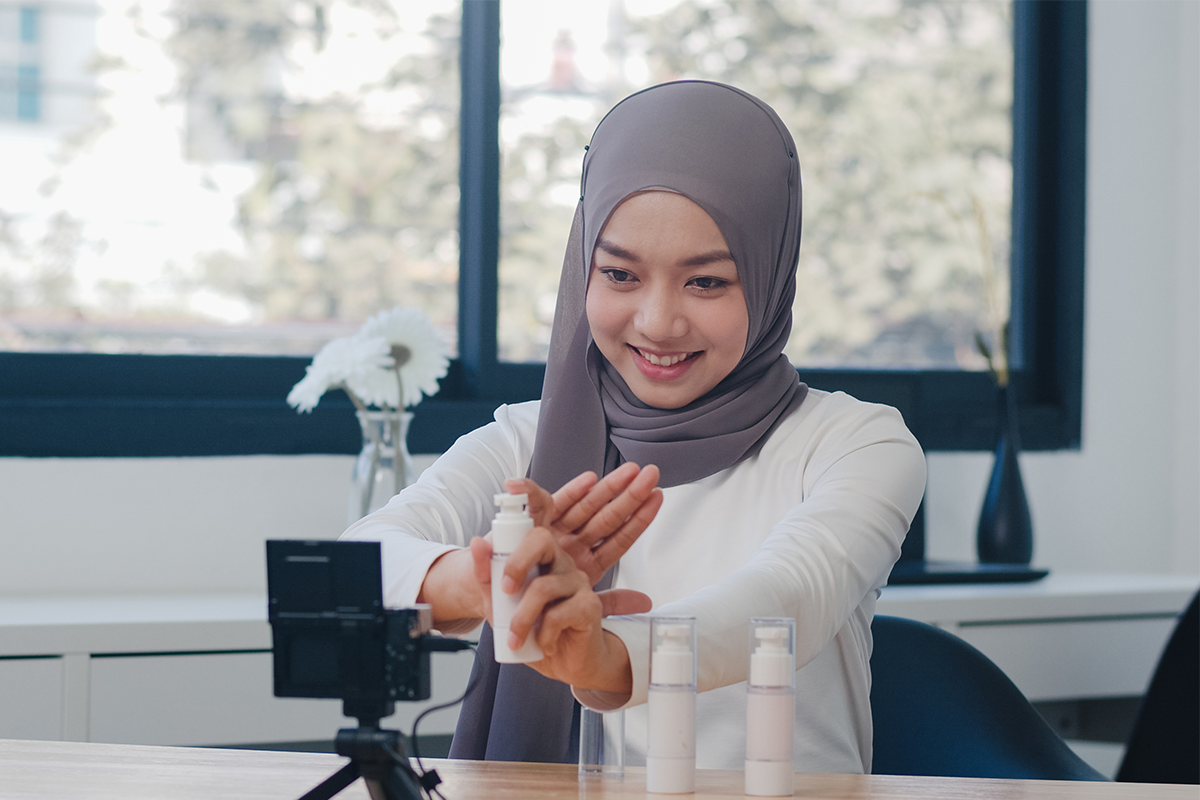 If you're thinking that being an influencer sounds like a good gig for you, why not try it? Our top advice for how to become a social media influencer is to be true to yourself and make content you're genuinely interested in. Your authenticity and passion will shine through, and even if you never get to a celebrity-level number of followers, you may end up with a niche audience that would be of value to a brand and an account that you're proud of.
Why are Influencers Important for Marketing?
Social media influencers reach all sorts of groups of people that digital marketers may otherwise have a difficult time reaching. Moreover, influencers are trusted and admired by their followers, so their opinions are valuable to brands and audiences alike. 
When thoughtfully done, influencer marketing has been proven to drive engagement and conversions. Since it actually works, this type of advertising has been on the rise for the past few years and we don't expect it to go away anytime soon. If you're considering testing out influencer marketing as part of your small business marketing mix, now is the time.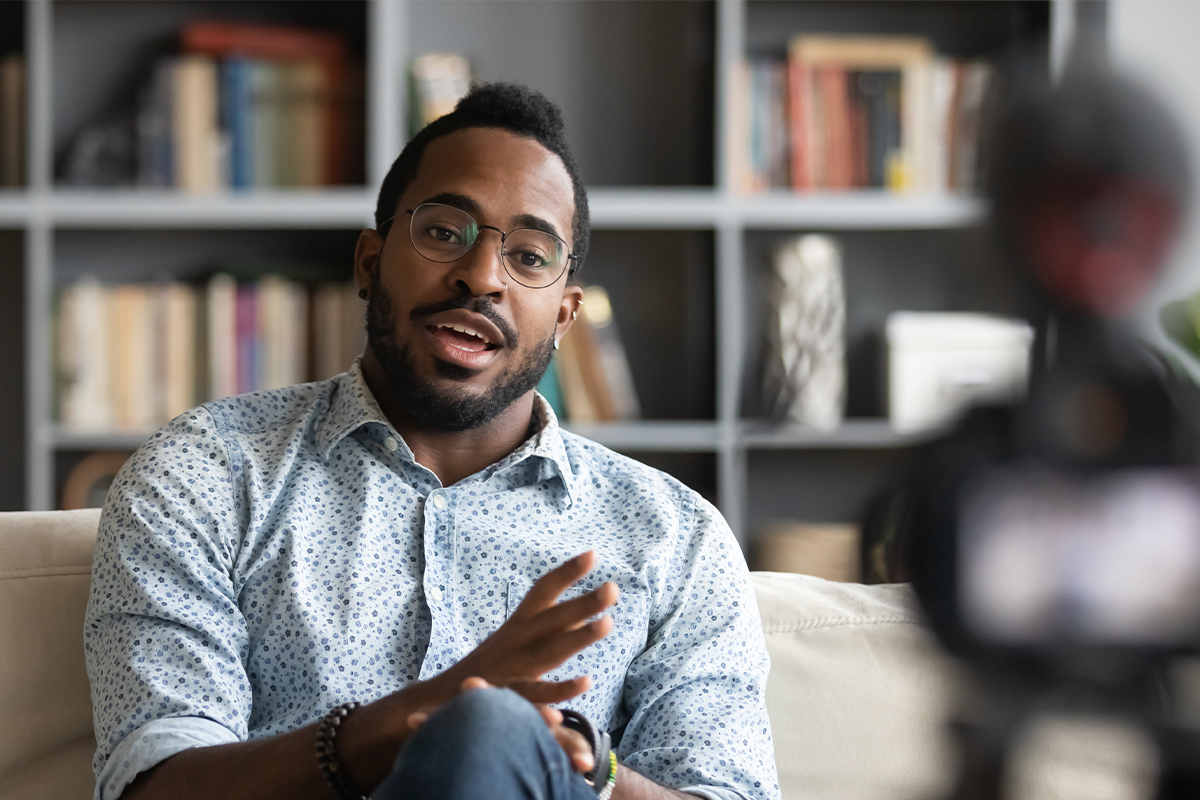 What is the Real Value of Influencer Marketing?
Influencer marketing is worth a lot of money, but you may be surprised to learn exactly how much. The industry is on track to reach 13.8 billion dollars in 2022. These figures speak to the overall success and forward looking trajectory of the industry.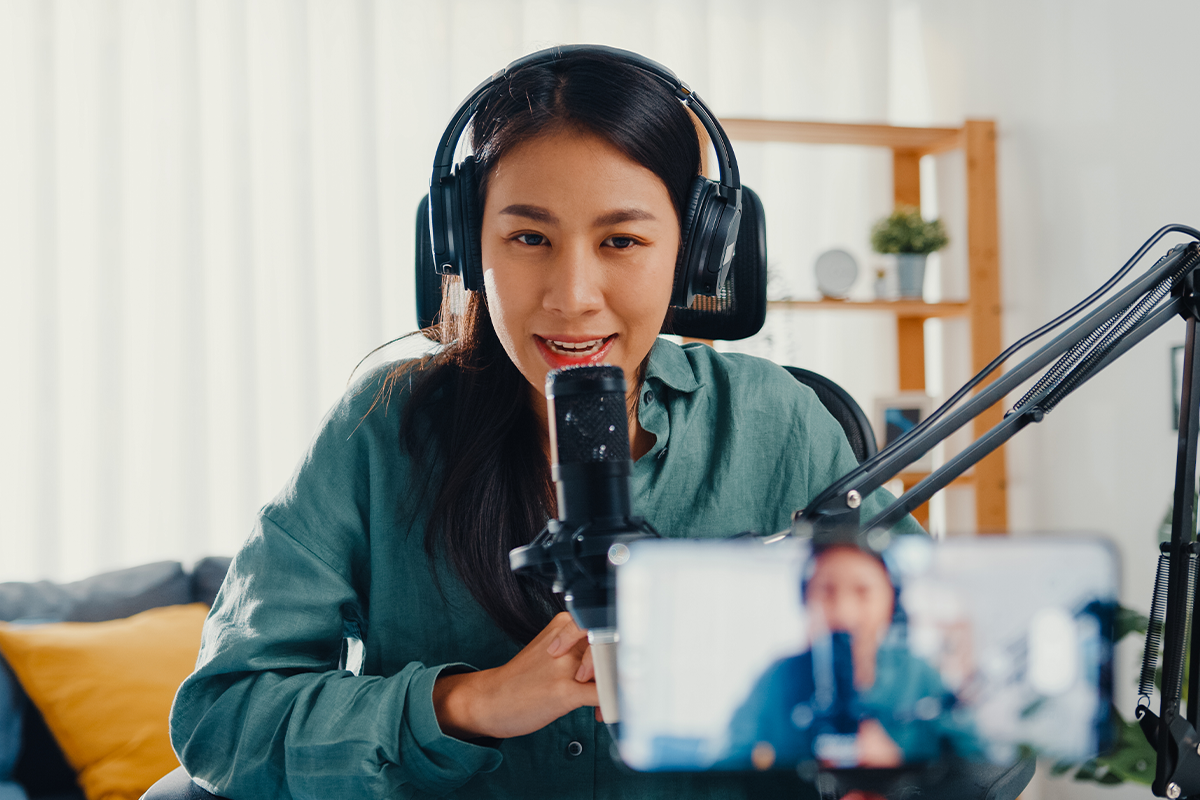 Types of Social Media Influencers
We can divide influencers into three types of categories: area of expertise, primary platform, and fan size. 
Area of Expertise:
This is pretty straightforward – does the influencer focus solely on automotive reviews, lifestyle, beauty and/or fashion, or parenting tips? This is their niche. 
Primary Platform:
Does the creator primarily share photos on Instagram or do they write a daily blog? Do they do a weekly podcast or live stream on Twitch? If you're vetting an influencer for a potential partnership, consider what platform they focus on and if it's a fit for your brand. For example, if you're promoting a new t-shirt drop for your Etsy shop, you'll want to pick an influencer that has a visual-first platform. 
Fan Size:
Their fan size can help indicate the potential reach of a sponsored post. Not all influencers need to have celebrity status to make a difference. It's all about having a genuine connection with a real audience (no bots, please). Below, we've broken out the general categories for influencer fan sizes:
Nano-influencers: 1,000 – 10,000 followers

Micro-influencers: 10,000 – 100,000 followers

Mid-tier influencers:  100,000 – 500,000 followers

Macro influencers: 500,000 – 1,000,000 followers

Celebrity / Mega influencers: over 1,000,000 followers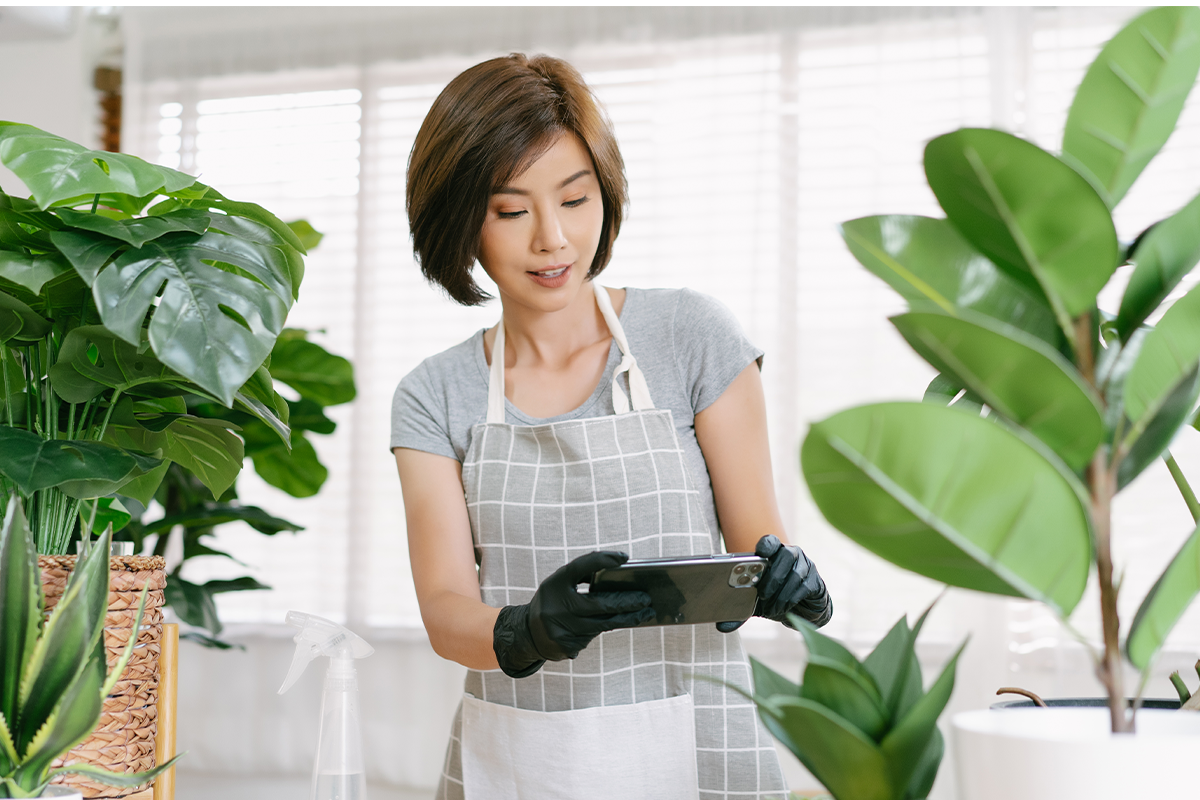 What to Consider When Creating an Influencer Marketing Strategy 
Most successes start with a bit of strategy, and one can never be too prepared. Consider the following points when creating your own influencer marketing strategy:
Budget:
Whether you want to become an influencer or hire one, you should first look at the numbers. In case of becoming an influencer, what are you hoping to make? Do some research on a social media influencer's salary, and look at income for people who have a similar following and vibe to your own. If you're a nano or micro influencer, consider testing the waters first by joining affiliate marketing programs to start earning commissions. You can apply for Creator programs that many platforms offer, wherein you offer your content creation services to brands. 
Thinking about salary is important for companies, too. If you're considering hiring a social media influencer, what is your budget? You'll see that rates vary by platform, so take note of your goals, target audience, and products when evaluating potential partnerships.  
Goals:
Figure out what you'd like to achieve. What kind of message are you trying to send and to whom? The latter part of that question will determine what kind of influencers or brands you work with. You'll want to team up with individuals and brands that speak to your target audience.
Brand Fit:
If you're thinking about hiring an influencer, evaluate them first. Make sure their content is aligned with your brand values and that their creative is strong. Check their engagement rates too to make sure that they have real fans. 
Pivot:
As with any strategy, when things are not going as planned, rechart your course. If you aren't getting the results you want with an influencer you hired, try to figure out where the disconnect is. And, if you are an influencer and you're not getting paired with the right opportunities, consider your content, whether or not it's consistent and coherent, and if it's reaching the right audience. 
Picsart is a full ecosystem of free-to-use content, powerful tools, and creator inspiration. With a billion downloads and more than 150 million monthly active creators, Picsart is the world's largest creative platform. Picsart has collaborated with major artists and brands like BLACKPINK, Taylor Swift, the Jonas Brothers, Lizzo, Ariana Grande, Jennifer Lopez, One Direction, Sanrio: Hello Kitty, Warner Bros. Entertainment, iHeartMedia, Condé Nast, and more. Download the app or start editing on web today to enhance your photos and videos with thousands of quick and easy editing tools, trendy filters, fun stickers, and brilliant backgrounds. Unleash your creativity and upgrade to Gold for premium perks!