If you're taking a "stop-and-go" approach to social media promotion, it's time to step up your game. Social media shouldn't be an afterthought, it should be a key ingredient of your marketing strategy.
A winning social media marketing strategy can help you grow your brand, build awareness, and increase sales, but it's not going to happen overnight. You need to tap into the right platforms, get noticed with standout content, and connect with your audience to boost your business.
So, what are you waiting for? Here's how to promote your business on social media so you can stand out in a never-ending sea of status updates, news stories, and marketing promotions.
Why is Social Media Promotion Important?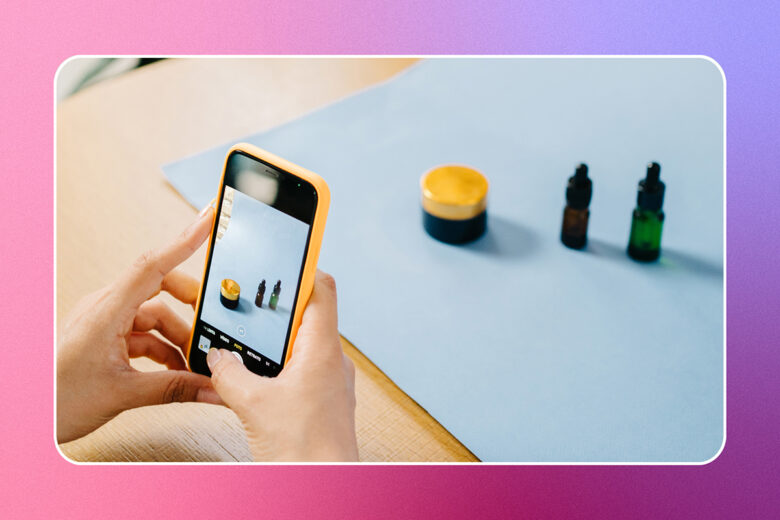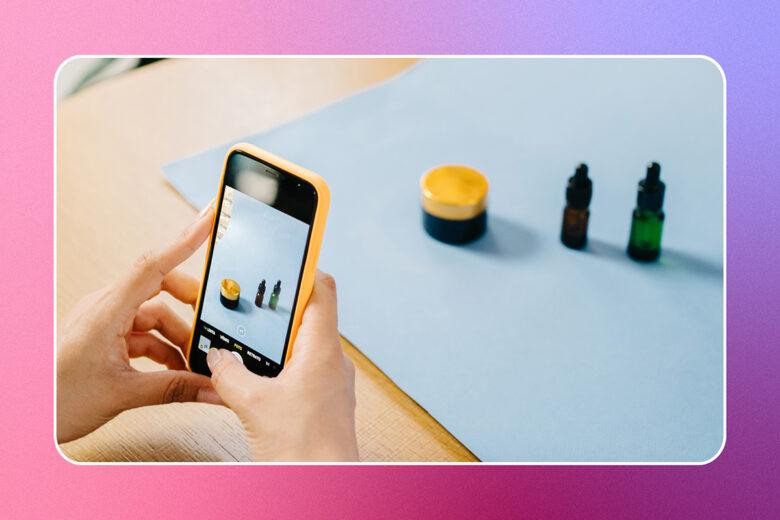 The number of social media users worldwide grew by 13.2 per cent from 2020 to 2021, an increase of 490 million people. More people are using social media than ever before, making it an amazing tool for boosting visibility, reaching new customers, and building trust in your brand.
Social media helps you reach potential customers where they already are: LinkedIn, Twitter, Facebook, Instagram, TikTok… you name it. And for most people, social media is a major source of product information. Believe it or not, 44 per cent of people regularly search for brands on social media, and 67 per cent expect brands to have a social media presence.
Benefits of Social Media Promotion & How to Apply Them
You probably already have a Facebook page or Instagram account for your business, but are you making the most of it? Using social media to promote your business is easier than it sounds, but you'll need to treat your accounts as more than just an extension of your products.
Here are a few reasons why you should be using social media to promote your business, and how to apply social media marketing ideas to boost your business.
1. Build Brand Awareness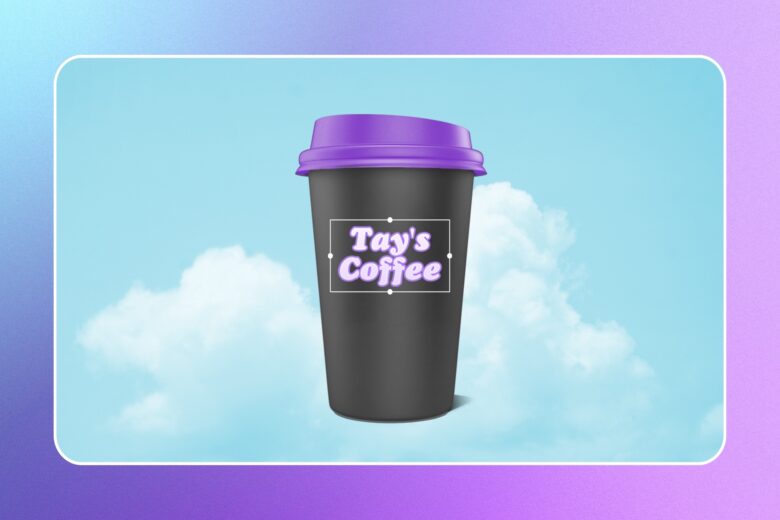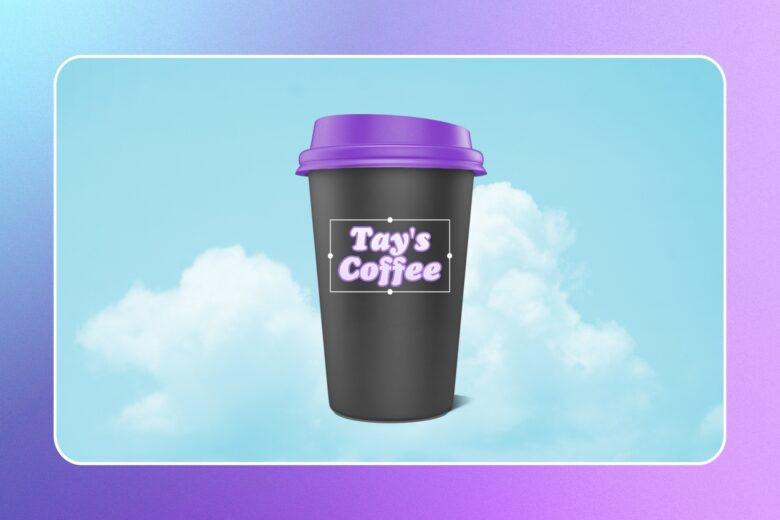 Are you trying to sell more products? Reach new customers? Get your brand out there? Social media promotion can be your secret weapon for building brand awareness.
Why? It's simple: Social media offers unrivaled reach. And since social media is highly visual, you'll have countless opportunities to build your brand and get noticed with standout content.
Social media drives brand awareness by generating engagement. When your followers like, comment, or share your content, their followers will see that engagement, extending your brand reach. The best part? Better brand awareness = better results in all your other marketing campaigns.
Here are some social media marketing ideas to make your brand stand out:
Get noticed with engaging content – That might mean posting videos of your latest project, partnering with influencers for product reviews, or sharing user-generated content (UGC).
Make your brand memorable – Your brand needs a personality. Your voice might be funny, optimistic, smart, or anything else you believe will be consistent with your ethos and purpose.
Get creative with video – What's the best way to make your audience stop scrolling? Video. Facebook's algorithm promotes video content, and increased engagement can improve your brand recognition.
2. Increase Conversions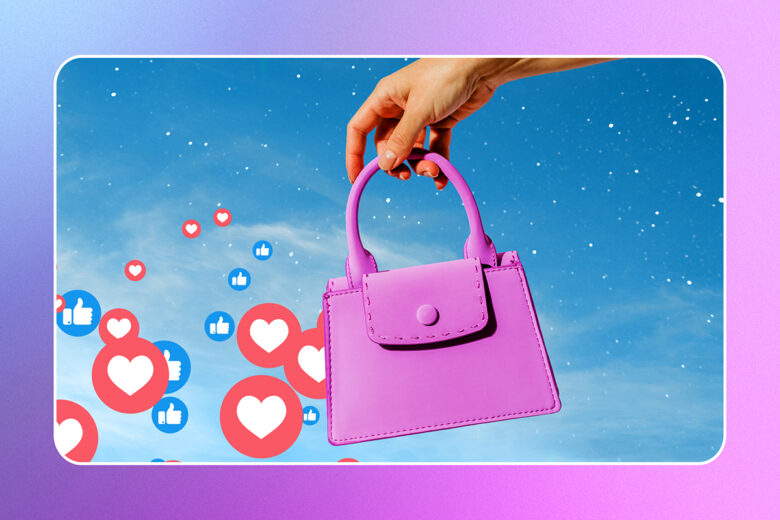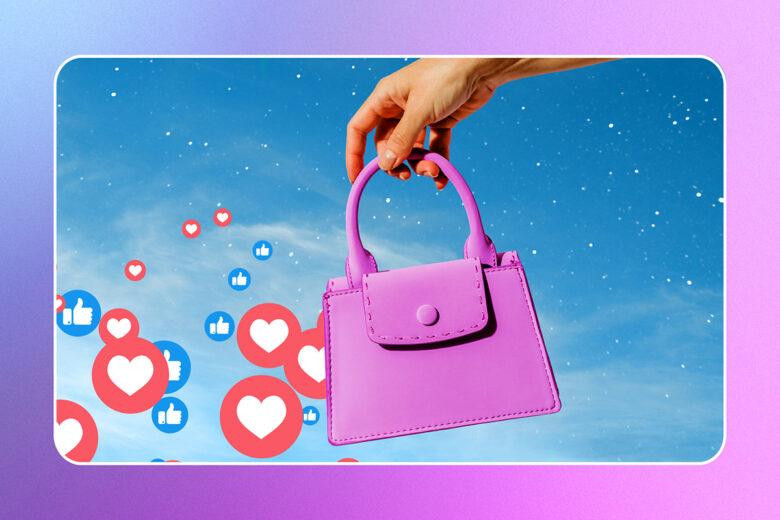 It might go without saying, but promoting your products on social media is one of the easiest ways to boost conversions. Every social media post, whether it's an image, text, or video, is an opportunity to reach new leads and move prospects further down your sales funnel.
Here's how to promote on social media to start selling more products.
Host live videos – Start a Facebook Live or Instagram Live broadcast to make special announcements about new product launches, answer real-time questions from your customers, or share exciting company news.
Link to your website in your bio – Capitalize on your bio section's real estate by linking to your website. Hint: Don't forget to optimize your website for mobile.
Sell directly on social media – Create a seamless shopping experience by setting up Facebook's Shop Section or Instagram Shopping. Instead of being redirected to your website, your followers can click on the products you've shared in posts, learn more, and checkout without ever leaving the app.
3. Boost Brand Loyalty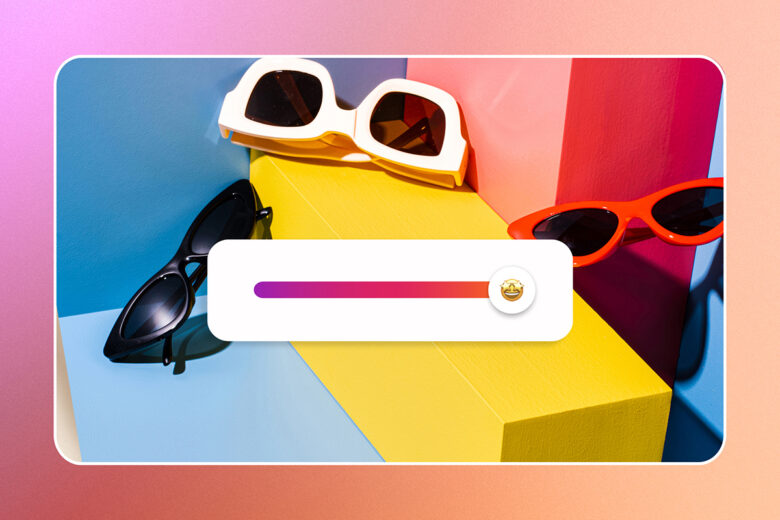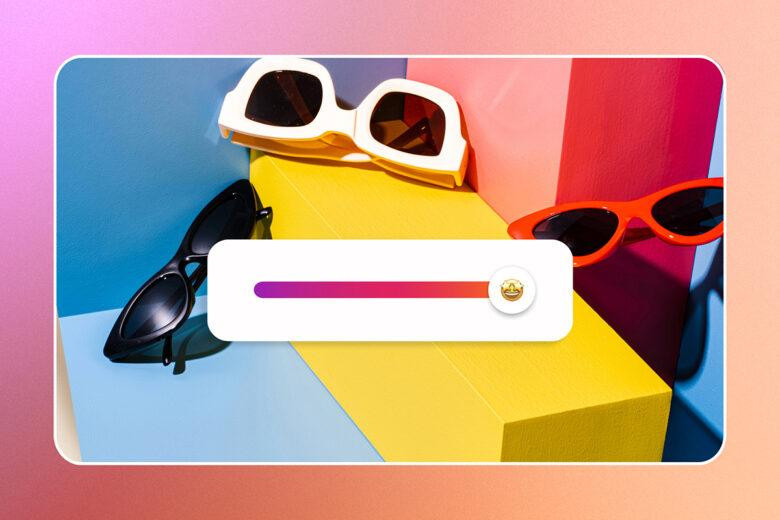 Your customers want to learn more about your business. In fact, according to McKinsey, customers value authenticity from brands above anything else. They're looking beyond your products to see what your brand is all about.
That's where social media can be your MVP. Let's face it: Your customers don't want 50 posts about your latest sale. They want to know about your company values, commitment to sustainability, and how you treat your employees. Social media is the perfect avenue to communicate your values and show customers what you stand for.
Here's how to keep it real with our favorite social media marketing tips.
Showcase your company culture – Your prospects want an authentic view of your company, so why not give them a behind-the-scenes glimpse? Try livestreaming during a slow day at the office to highlight your workplace culture.
Share employee stories – Employee testimonials aren't just a great tool for brand loyalty, but they can also boost your recruitment efforts. Celebrate your employees, share their stories, and post employee testimonials to shed light on your company's commitment to its employees.
Share relevant content – Are you committed to sustainability and inclusivity? Share relevant content to send the right message to your audience. Most marketers recommend the 70/30 rule, where 70 per cent of your posts provide information and value, while 30 per cent are self-promotional.
4. Cultivate Relationships with Customers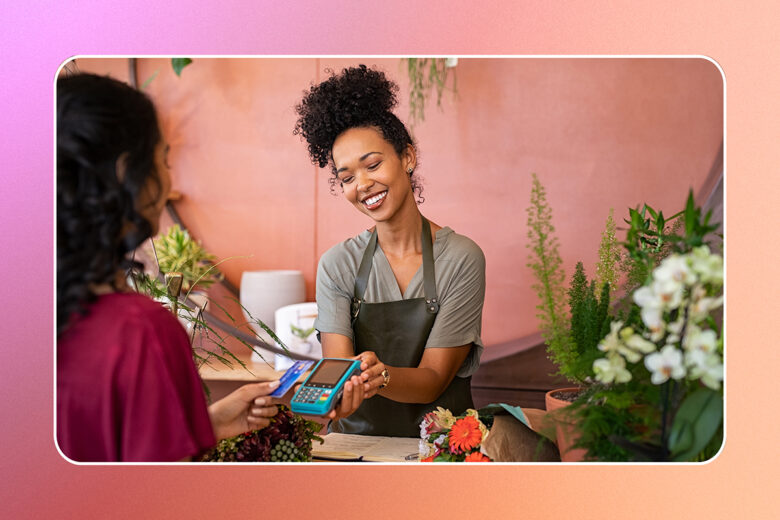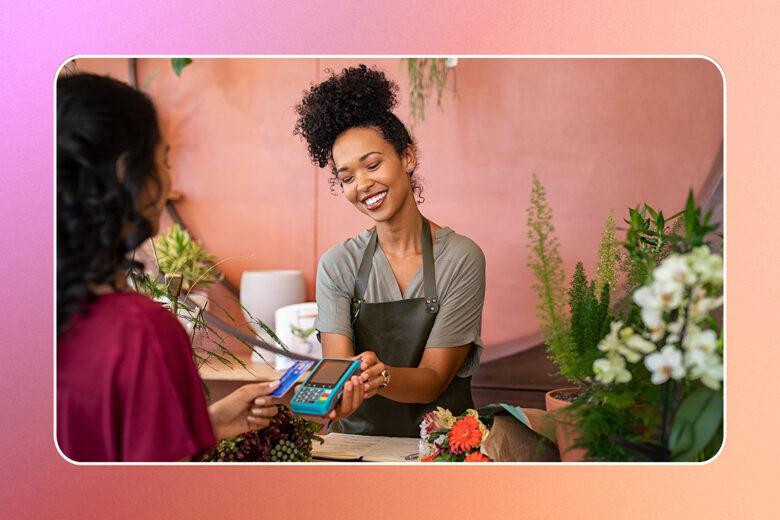 You want to build a community with your customers—a place where they feel connected, informed, and valued. By engaging with your audience on social media, you'll foster long-lasting relationships while creating a space for people to discuss your brand.
With the right social media promotion techniques, you can reach thousands of new followers, all while building a stronger sense of community around your brand. Here's how:
Build meaningful relationships – Your #1 priority should be relationships, not sales. Make sure you're taking time to reply to comments, answer questions, and share UGC.
Host giveaways – Want to grow your following and give back to your community? Host a giveaway to show your audience how much you value their support.
Encourage feedback – Ask questions on your Instagram Stories, create Twitter polls, or start a conversation on Facebook to encourage feedback. Your customers will value the opportunity to share their input. As a bonus, you can put that feedback into action to deliver a better customer experience.
5. Keep Tabs on the Competition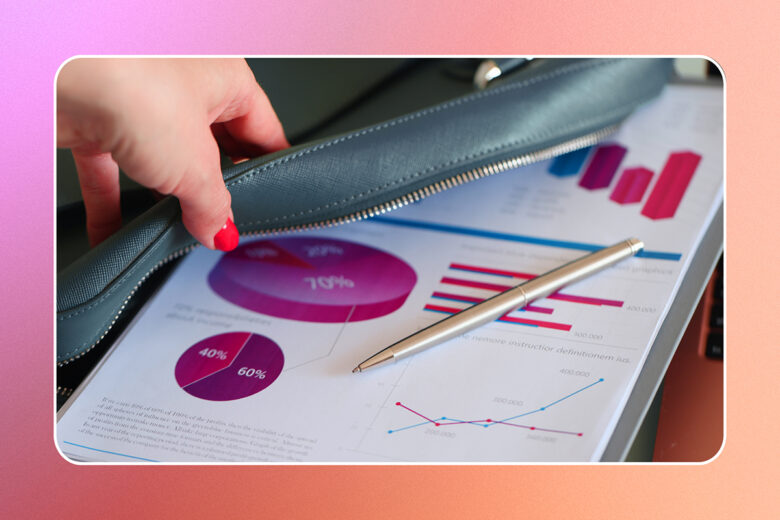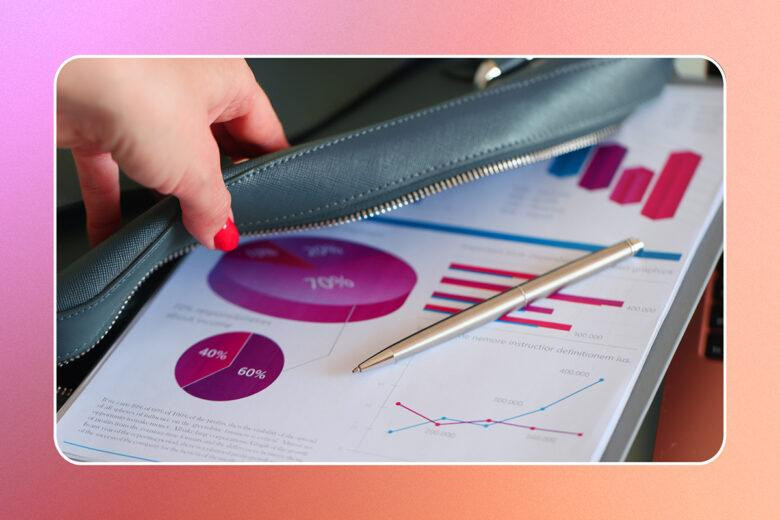 When you keep tabs on your competitors' social media strategy, you can see what is and isn't working for them. Then, you can figure out what you should and shouldn't do in terms of your own social media marketing strategy.
Of course, you shouldn't just copy what your competitors are doing. Your brand is unique, and even if you're selling similar products, you won't always be targeting the same audience as your competitors.
Instead of copying their strategy, use their social media promotion examples as inspiration. This way, you can be sure your strategy differentiates your brand from the competition.
Here's how to keep tabs on the competition so you can upgrade your strategy:
Figure out who your competitors are – Facebook Audience and Twitter Analytics can provide insights into what other brands your audience follows.
See what platforms they're using – Most businesses link their social media accounts in the header or footer of their website. Once you've found their accounts, pay attention to their engagement, follower count, and posting frequency to see how your strategy stacks up.
Look at what they're posting – Are your competitors playing it safe with old-school text posts? Are they going viral with video content? Take note of what they're posting and what types of posts generate the best engagement.
How Can Picsart Help You Along the Way?
Your customers are already searching for you on social media. All you need to do is engage them with amazing content. Trust us, it's not as hard as it sounds.
With Picsart, it's easy to design attention-grabbing social media content that sets your brand apart. Here's how photo editing tools can take your social media promotion to the next level.
Highlight Your Brand With a Polished Profile Picture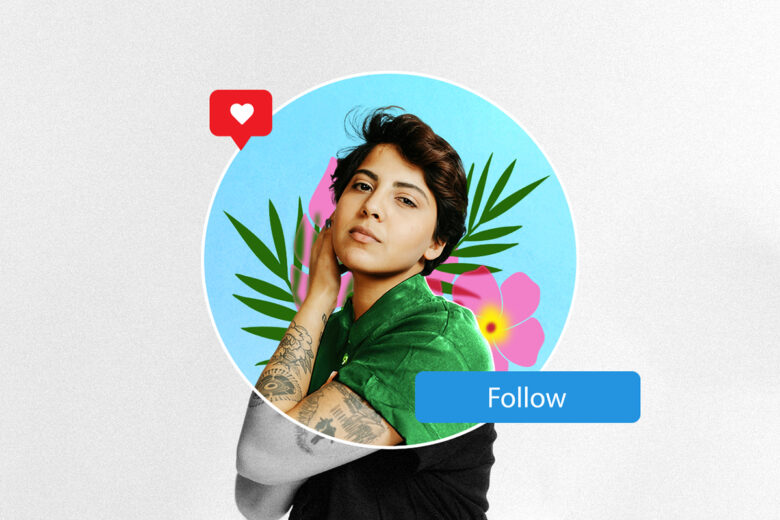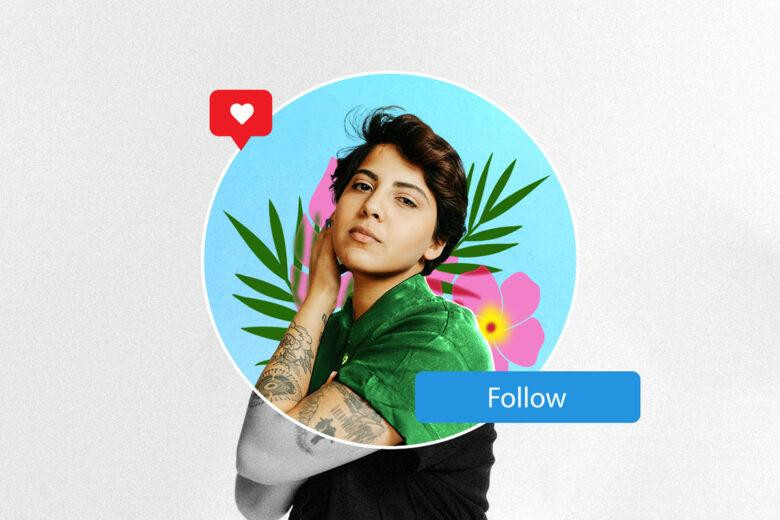 Your social media presence starts with your profile picture. Use the Profile Picture Maker to bring your brand to life with ready-made templates, fun stickers, bold backgrounds, and more.
Infuse Your Posts With Creativity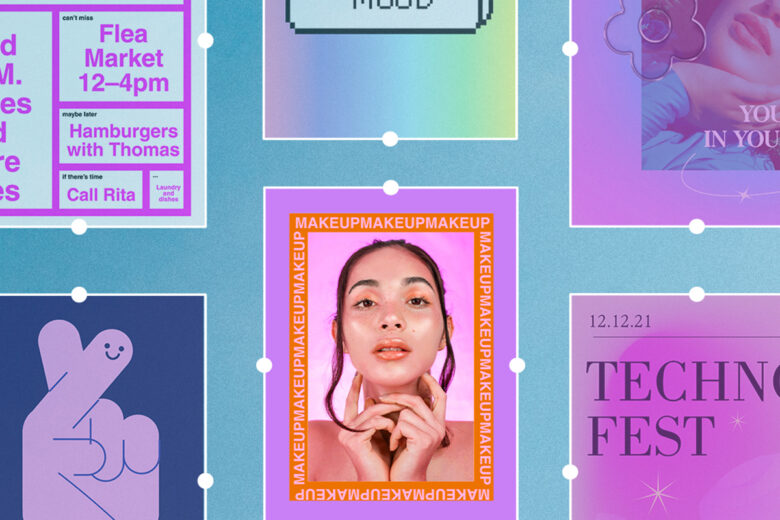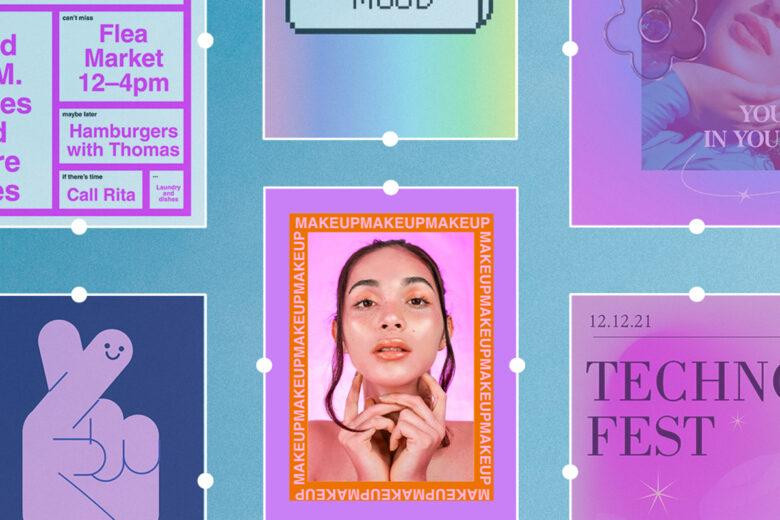 With the Social Media Post Maker, you can stay on top of the latest trends with beautiful graphics and creative designs for every platform. Whether you're looking for minimalist designs or eye-catching imagery, the Social Media Post Maker can help you captivate your audience and make them stop scrolling.
Drive Engagement With One-of-a-Kind Instagram Stories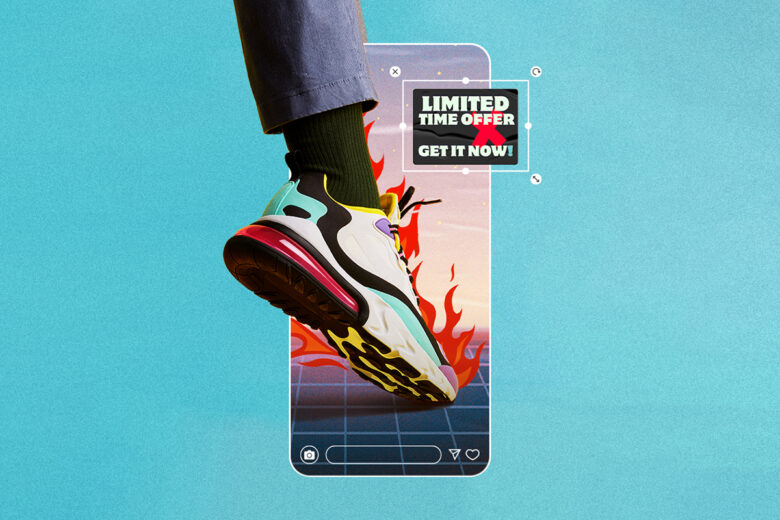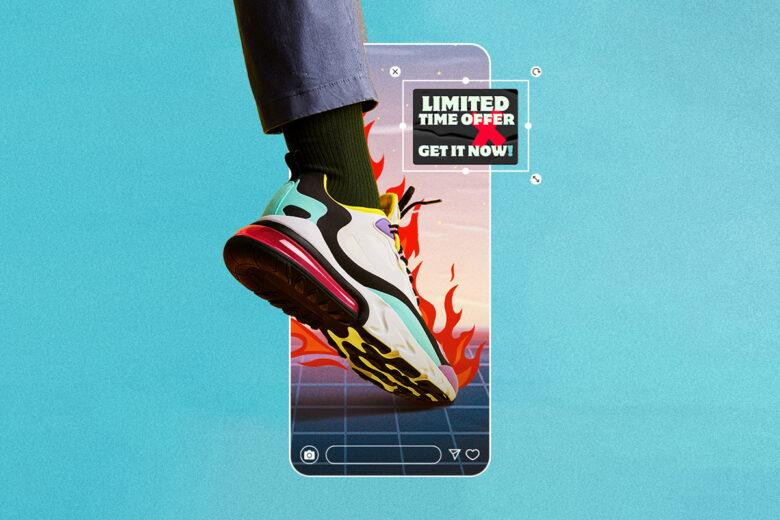 Don't feel like designing graphics from scratch? Save time with the Instagram Story Maker. With customizable templates for Instagram Stories, you choose the perfect fonts and color palettes to fit your brand.
Picsart is a full ecosystem of free-to-use content, powerful tools, and creator inspiration. With a billion downloads and more than 150 million monthly active creators, Picsart is the world's largest creative platform. Picsart has collaborated with major artists and brands like BLACKPINK, the Jonas Brothers, Lizzo, Sanrio: Hello Kitty, I am a Voter, Bebe Rexha, Maroon 5, One Direction, Warner Bros. Entertainment, iHeartMedia, Condé Nast, and more. Download the app or start editing on web today to enhance your photos and videos with thousands of quick and easy editing tools, trendy filters, fun stickers, and brilliant backgrounds. Unleash your creativity and upgrade to Gold for premium perks!