Well, he's done it again. Bruno Mars has hashtag-blessed us with another amazing music video, this time for the song "That's What I Like." And yes, we like it a LOT. Those dance skills (seriously, can we talk about his moves for a minute?) combined with the animated drawings and are just perfection and we want it all. We'll admit it, we can't really help you up your dancing skills, but we can show you how to make your own photo edit to look just like the "That's What I Like" music video. First get inspired with the popular new vid, and then scroll down to see the photo editing and drawing tutorial.
Download PicsArt photo editor and collage maker for iOS, Android or Windows. Open the app, tap on the pink plus sign and select "Edit." In the bottom right corner of the screen, tap on the pink checkerboard icon to view all of your PicsArt backgrounds. Select a plain white background.
In the photo editor, tap on Effects > Pop Art > Color Gradient. Tap on the Color Gradient icon again to open the settings panel. Select white for "Color 1" and black for "Color 2" and tap on "Apply" to apply the photo effect.
Tap on the Add Photo icon and select a picture of yourself.
Tap on "Cutout" and trace an outline around yourself. Tap on the arrow in the top right corner to confirm. Use the paintbrush and eraser icons to refine your selection and then tap on "Save" to save it as a sticker.
Adjust the size of your sticker and place it on the background. Tap on "Apply."
Tap on the Draw icon to open the Drawing Tool. Use the color chooser in the bottom left corner to select a color and the paintbrush icon to select and customize your brush.
Start drawing on your picture! If you need some pointers, check out the best drawing tutorials on PicsArt. When you're done, tap on "Apply" and then tap on the arrow icon to finish.
Save your photo edit and share it on PicsArt with the hashtag #ThatsWhatILike!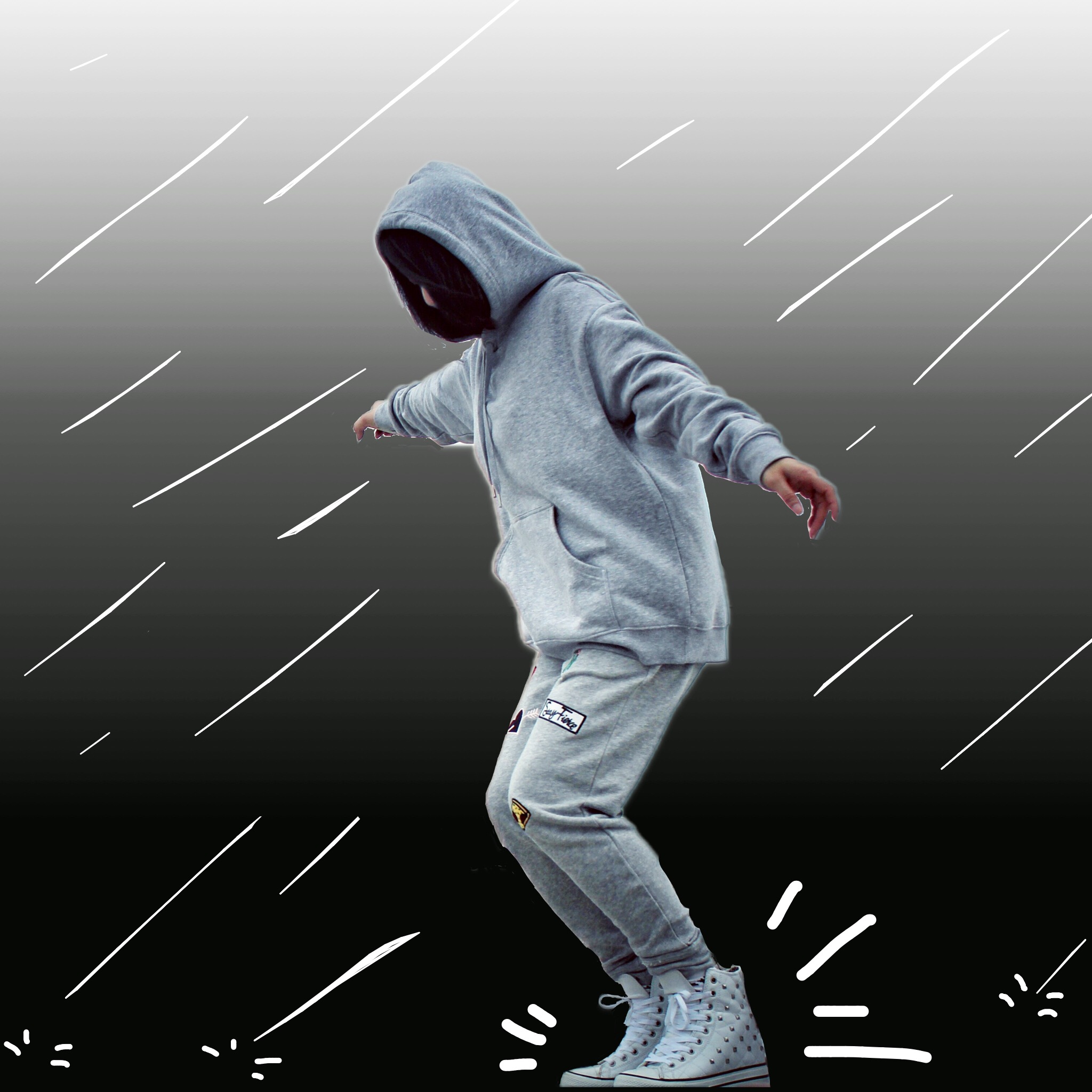 If you had fun with this photo editing and drawing tutorial, spread the love by sharing it with your friends!
PicsArt photo editor and collage maker is all about you. If you haven't tried it, you're missing out! Remix free-to-edit pictures into awesome collages and memes. Download the app to get in on the action.