No matter how much you love or hate networking, the best part is always going through the stack of business cards you've collected afterwards and picking out the most creative ones. There will always be one or two that stand out with compelling graphic design or unexpected details. Contrary to what you may think, business card design doesn't have to be boring.
Of course you may well be thinking, 'Are business cards even relevant in a digital age?' In theory, exchanging phone numbers, email addresses, and social media accounts can be done verbally and entered directly into someone's cell phone. But don't discount how clearly and efficiently a high-quality business card can communicate your personal style, brand identity, or new business. Print is definitely still in.

Need some graphic design business card inspiration? Here you'll discover business card ideas and find the best business card designs to help elevate your professional pursuits. Once you've taken everything in you'll then learn how to design a business card using Picsart all-in-one creative platforms.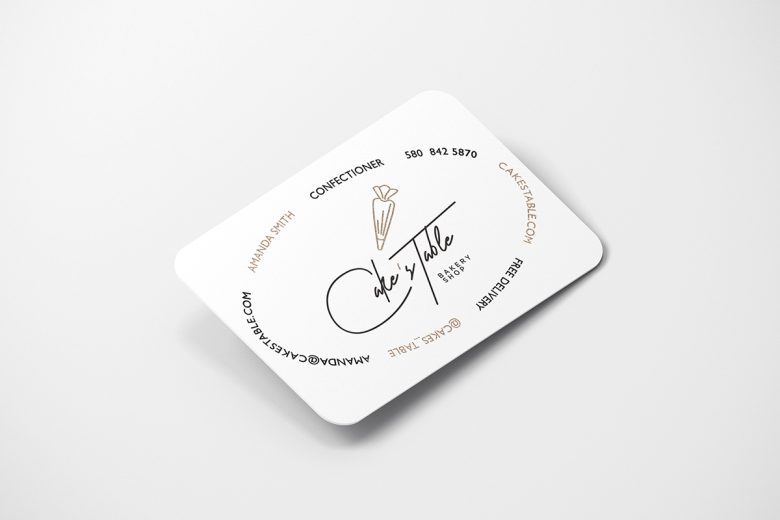 What Elements Should a Business Card Have?
You've heard the saying about having one shot at making a good first impression when meeting someone. Don't let a lackluster business card be the reason why they remember you for the wrong reasons. You might not think business card design requires much thinking, but you'd be surprised at just how much you can customize your card beyond the basic contact information.
1) Name
It should go without saying, but in case you decide it's mysterious to leave your name off of your business card, don't do it. Your name will be the first thing a contact looks for when searching for the best person to reach at your company. Pro-tip: always consider your font choice.

2) Job Title
What is your role at your current company? Make it as clear as possible to a prospective contact, highlighting the value you add to your company.
3) Personal or Brand Logo
Your personal or company logo design tells the world what your brand is, what it does, and the value it adds to your consumers' lives. It's also most likely the main decorative element on your business card. Make the most of the space by making your business card pop with a logo design and brand colors that will set your card apart.
4) Address
If your company has a brick-and-mortar location, mailing address, or PO box where it receives incoming mail, you will want to share the physical address with your contacts.
5) Phone Number
Most business cards include multiple phone numbers, including an office phone line with an extension. You may also include your cell phone number on your business card as well as a fax number if your office sends and receives messages through a fax machine.
6) Email Address
We don't need to tell you how essential it is to include your email address on your business card nowadays. In a digital world, it's extremely important to have your email front and center. 
7) Social Media Icons
If your business or personal brand has a social media presence, make sure your business card clearly displays how you like to connect with your audience. Feel free to include Instagram, Twitter, Facebook, or LinkedIn icons followed by your handle.
8) Link to Business Website
Whether you own a small business or run a large corporation, your web domain is the front door of your business, so you will want to clearly display your business website. You may style it to your preference, with or without http:// or www prefixes. Make sure to keep your web address clear and simple and direct contacts to your brand's landing page.
9) Photo
If you want to take your personalization one step further, you can include a photo of yourself on your business card to help contacts recall who they were chatting to at the event. It will help make a memorable impact on your contacts.Make sure it's cropped just right too.

10) Tagline
Why not communicate your brand's message on your business card? Let people know what you believe in and how you add value to your community.
11) List of Services or Products
If your business offers a variety of services or products, you can utilize the real estate on the back of your card to share this with your contacts.
12) Good Quality Card Stock
Don't let a flimsy business card get in the hands of a prime contact. There's something to be said about high-quality paper stock and how it feels when you touch it. Whether you go with a matte finish or a high-gloss effect, choosing the right special finishes will elevate your brand and make a great impression on whoever receives your business card.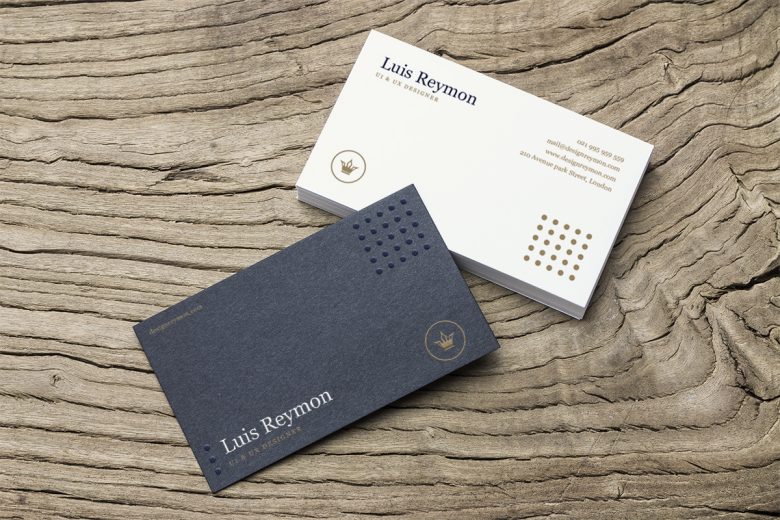 What Should Not Be on a Business Card?
1) Typos
Typos or any other visible errors are a major no-no in any professional setting, but they are much more noticeable on a small space with few elements like a business card. Make sure you read and reread the content. Then consult a friend with a discerning eye. Avoid making any mistakes on your business card.
2) Visual Clutter
Business card design requires certain elements to be memorable and effective. What business cards don't need is excessive information that creates visual clutter and distracts from the essentials. Keep your business card simple yet informative. 
3) Small or Fine Print
A standard business card is 3.5 inches long by 2 inches wide, so readability is key. The must-have elements of a business card will take up most of the available space. Make sure you don't include any small or fine print that could make it difficult for your contacts to get the valuable information they need to know.
4) Inappropriate Language
When we say you should design a business card that stands out, we don't mean catch your contacts by surprise. Keep it strictly professional by omitting inappropriate or offensive language from your custom business card. 
Top 20 Business Cards Design Ideas
1) Minimalist Business Cards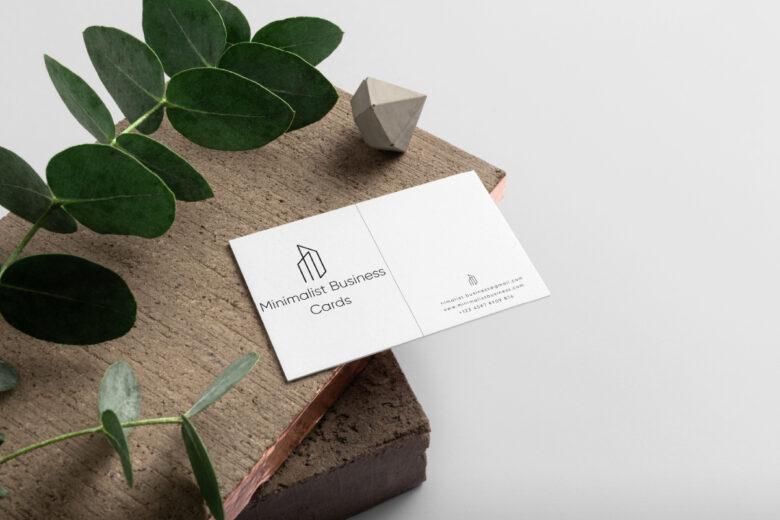 A minimalist design or color scheme can give your business card a contemporary feel with its clutter-free look and clean lines. A light and airy aesthetic can be just what you need to add sophistication to your custom business card.
2) Maximalist Business Cards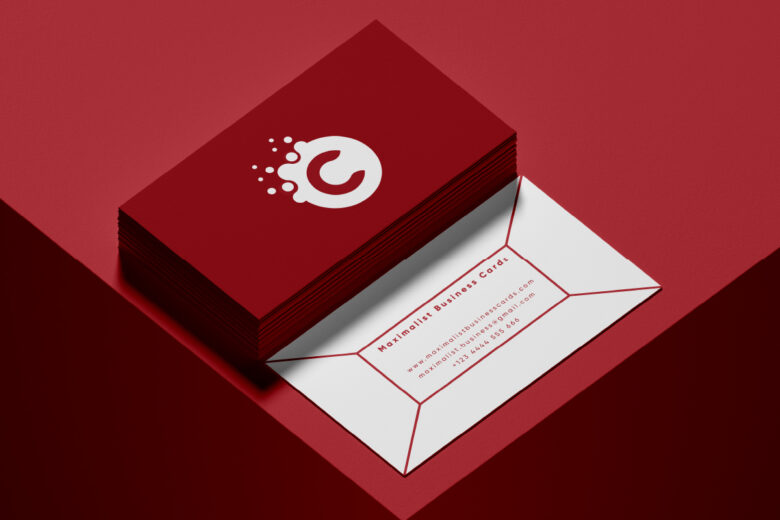 More can be more with a maximalist business card design. Incorporate daring pops of color and playful patterns or motifs to create visual interest with unique design elements.
3) Traditional Business Cards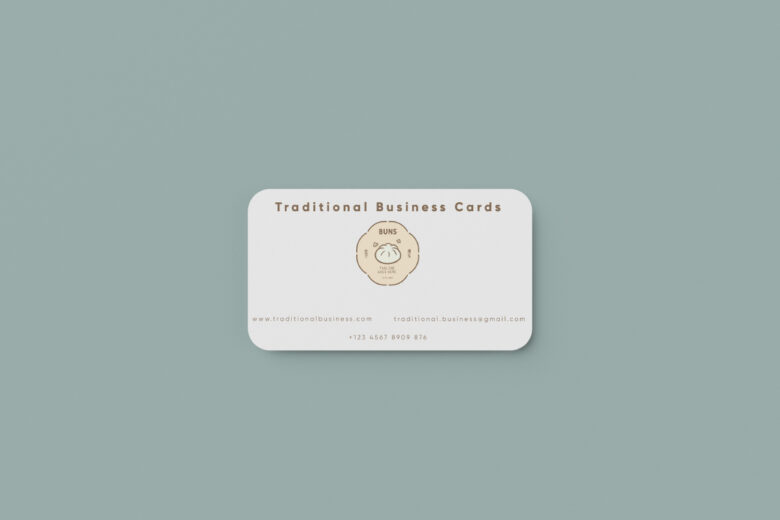 There's nothing wrong with sticking to the classics. It's worked for decades, especially in fields that don't necessarily value making a high-impact statement. Use a simple font and a clean overall design for your traditional business card.
4) Outside-the-Box Business Cards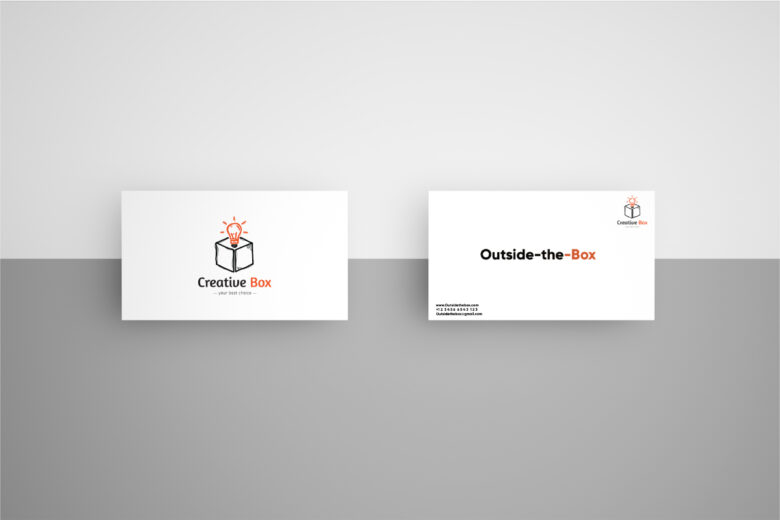 If you prefer to make a powerful statement, an outside-the-box business card could be your best bet to raise eyebrows. Experiment with colors, textures, and typefaces for a unique business card design. 
5) Typographic Business Cards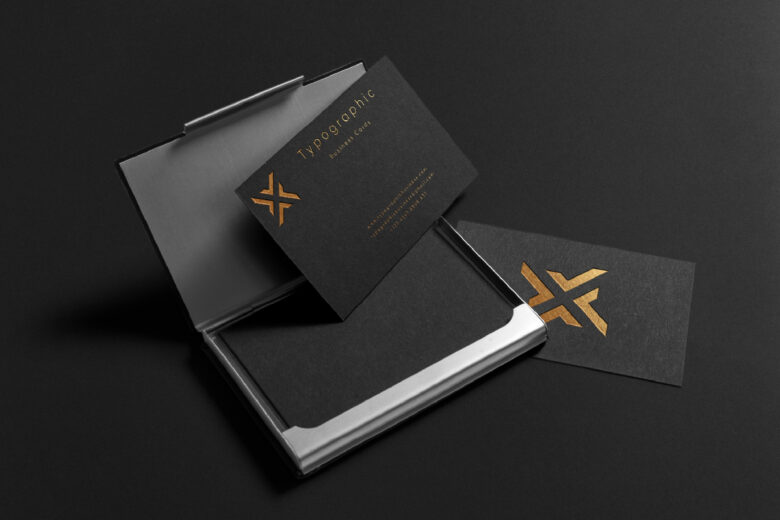 A typographic business card design can make just as big of an impact with text as it can with additional design elements. Typography can be extremely creative in concept when done right.
6) Large Format Business Cards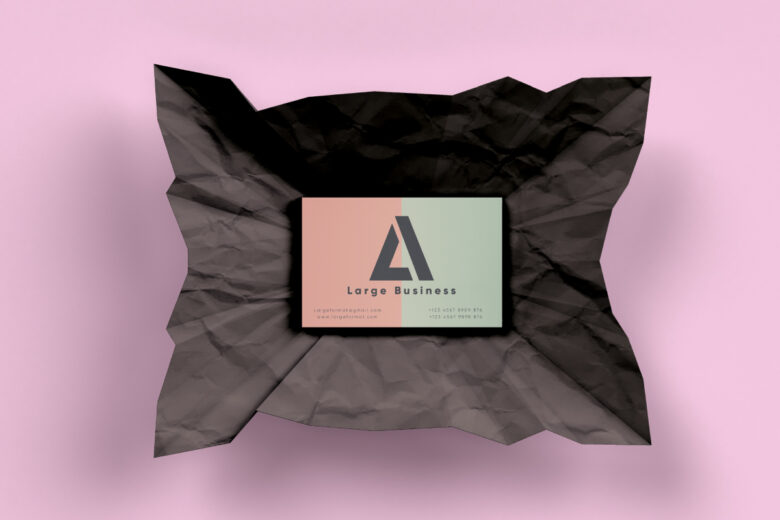 An element of surprise can be fun when you're used to interacting in a traditionally buttoned-up business environment. Break the boundaries of tradition and wow them with a large format business card. 
7) Professional Business Cards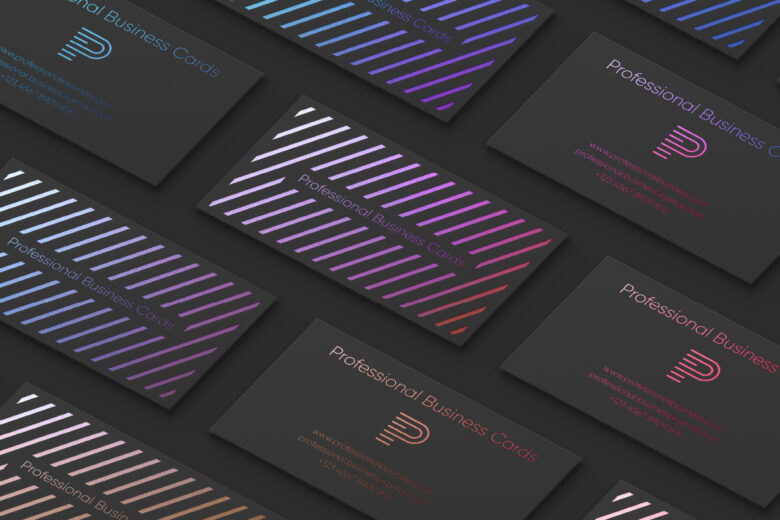 Keep your aesthetic attractive with an executive feel when marketing yourself or your business with a sleek and sophisticated professional business card. 
8) Vintage-Inspired Business Cards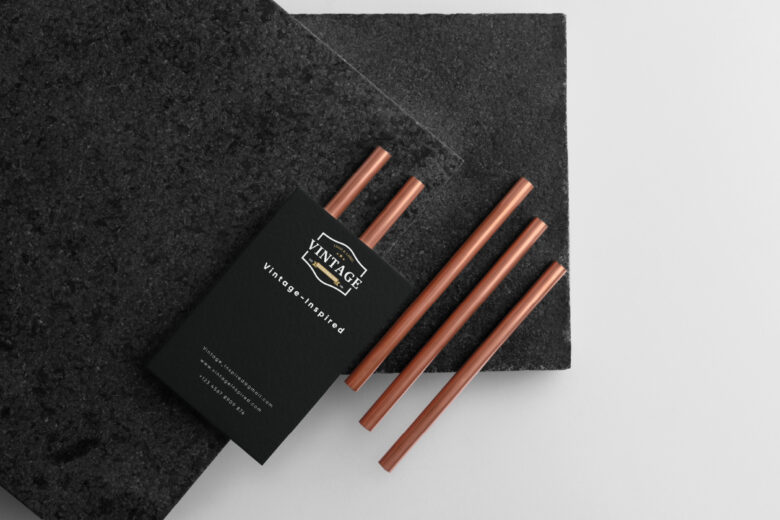 Looking for a business card that exudes timelessness and tradition? Give your card a vintage look, especially if you're promoting a business with a retro vibe. 
9) Bold and Bright Business Cards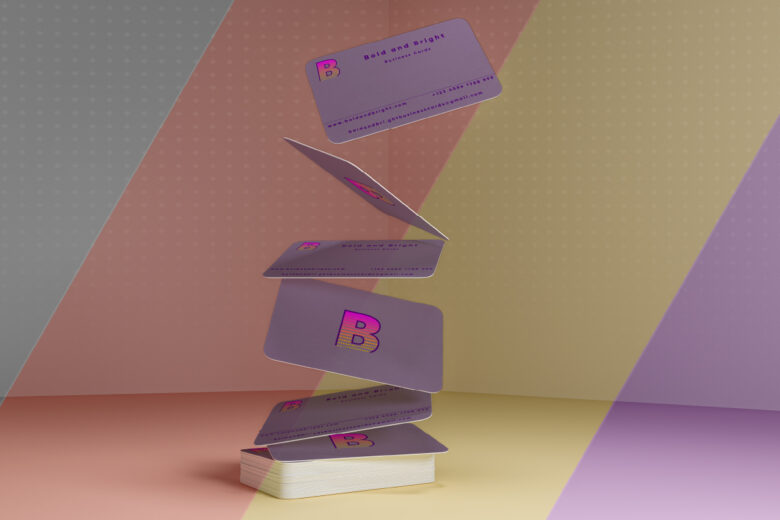 Don't be shy to be bold with your professional business card. Keep it light and bright to attract anyone's eye. 
10) Embossed Business Cards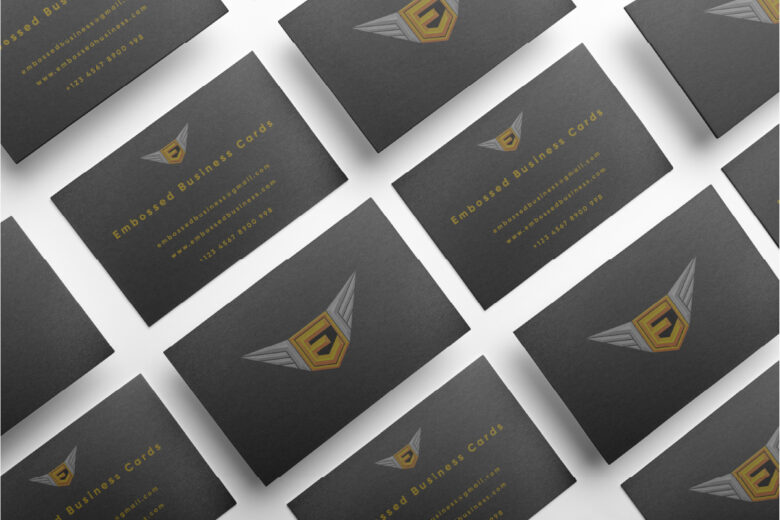 When considering any type of paper project, the first thing to think about is how it will feel in someone's hands. When it comes to embossing, you can't go wrong with the subtle texture it adds when you run your fingers over the surface of your business card. Go for a blind emboss, which gives a simple, tone-on-tone engraved look, or punch up your embossed letters with some color.
11) Gold Foil Business Cards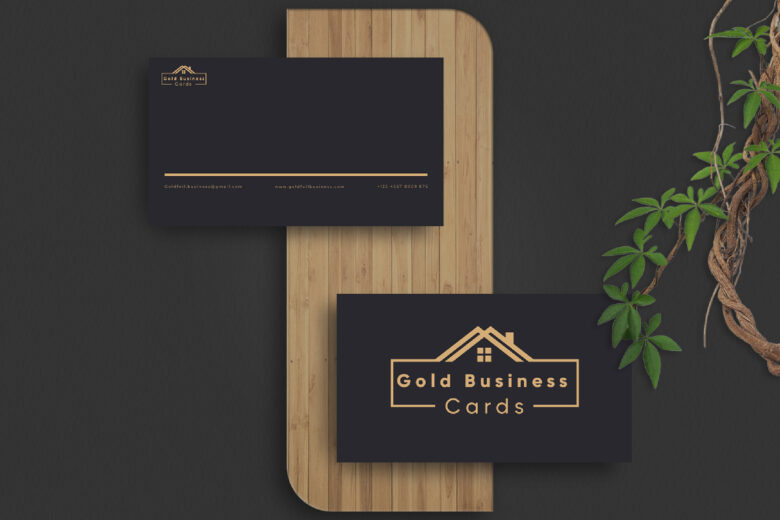 Feeling a little fancy? There's nothing like gold foil details to take your business card design up a few notches. Whether the gold foil design element is incorporated in your logo or business name, it is sure to make a dramatic impact and elevate the look of your business card. 
12) Square Business Cards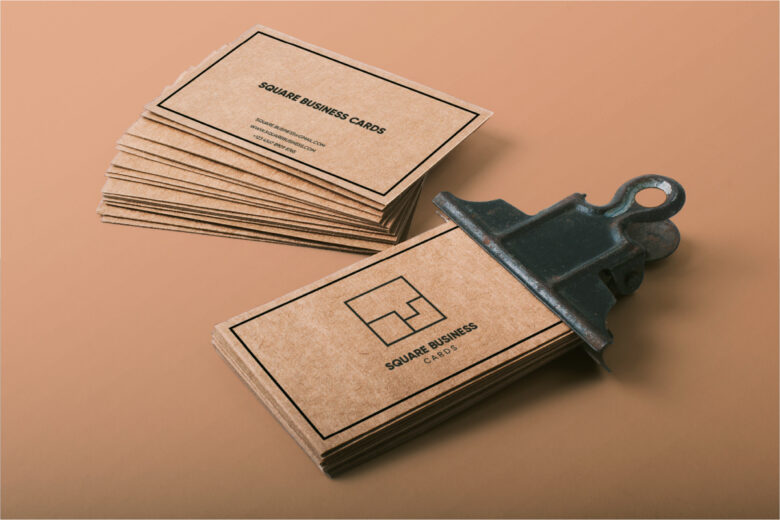 The most effective impact you can make with your business card is to make it memorable with an unexpected shape. While typical business card design is in the shape of a rectangle, some of the coolest and quirkiest business cards you'll receive are square. They feel more modern and make it stand out from the pack. 
13) Real Estate Business Cards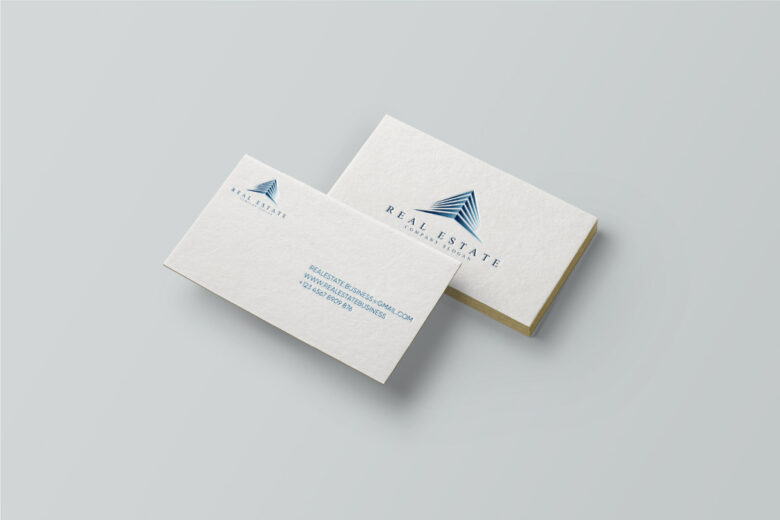 Impress potential home buyers with your personalized business card. Add your photo and your nine-digit real estate license number on your business card along with as much information as possible for your clients to reach you where you are.
14) Artistic Business Cards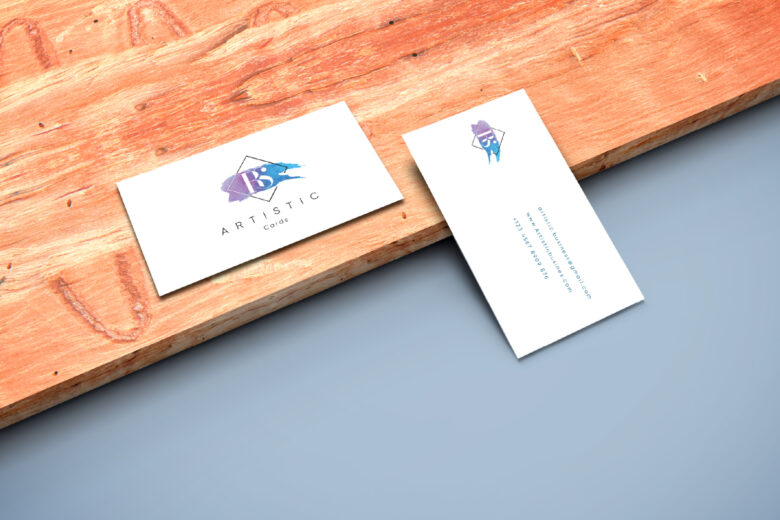 Whether you're a fine artist, graphic artist, or beautician/aesthetician, express your dynamic creativity with an artistic business card. Add fun flourishes and special touches to make your card pop.
15) Personal Business Cards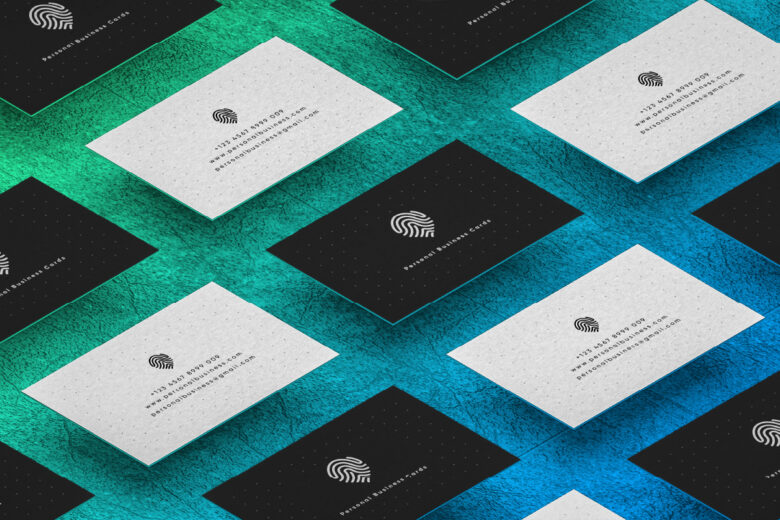 If you're currently on the hunt for the job of your dreams, you can make your own personal business card to promote your personal contact information and your unique skills with prospective employers. 
16) Modern Business Cards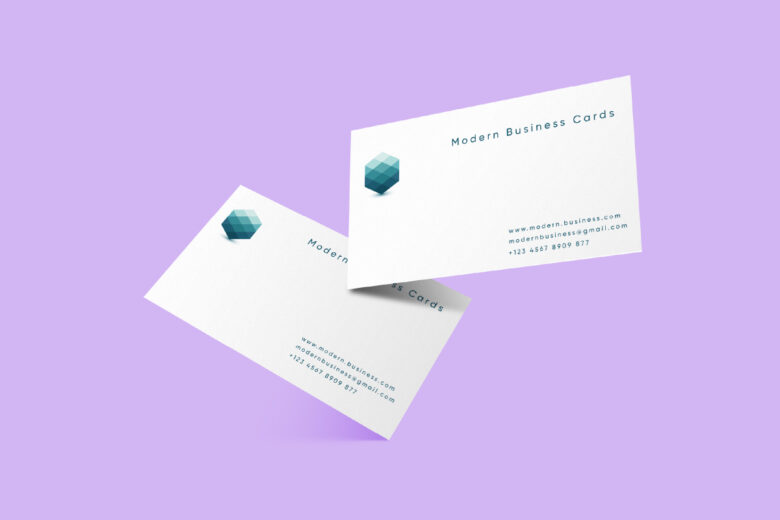 A sleek and modern business card can offer a luxurious look for any business. Make it cutting-edge and eye-catching with high-def neon hues and a futuristic look. 
17) Technology Business Cards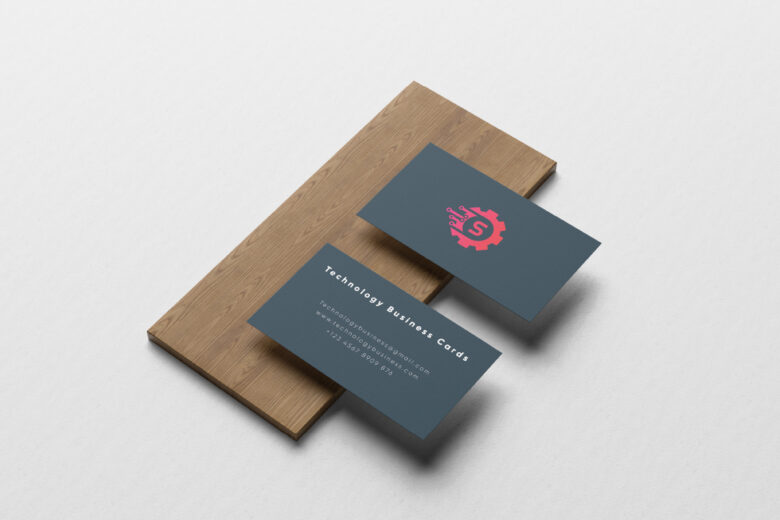 Whether for personal or commercial use, a technology business card can help you make contacts at the coolest high-tech companies. Professionals in technological fields typically like to have all of the necessary information without much fluff, so keep that in mind when organizing your content. Keep it simple and straightforward.
18) Holographic Business Cards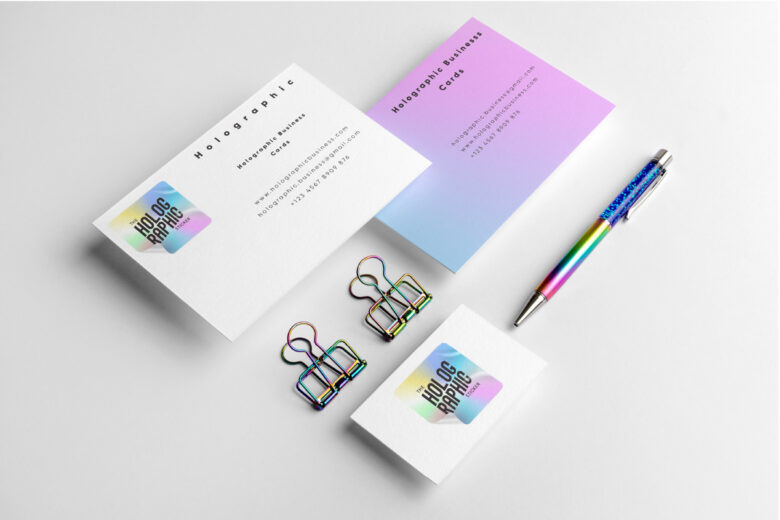 Possibly the coolest option for your unique business card, a holographic effect can give you the upper hand when exchanging information with a potential colleague. Add a futuristic and prismatic element to a traditional business card with holographic details.
19) Mini Business Cards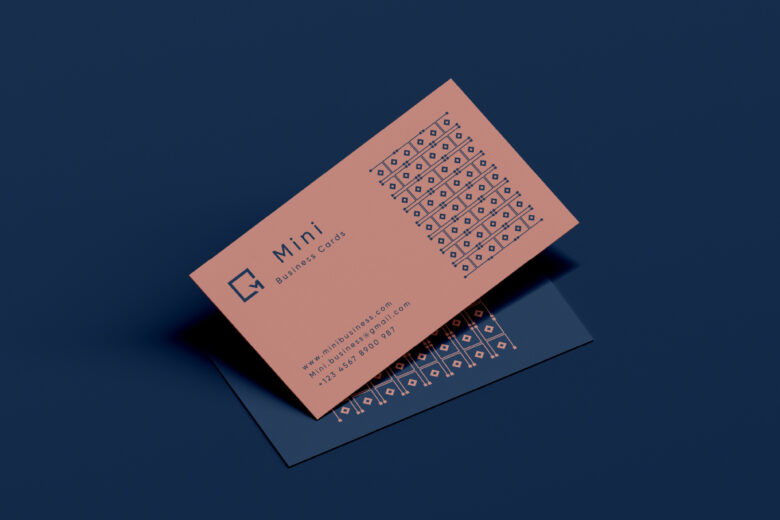 Go big with a mini business card. Unconventional yet super cool, a mini business card can give you a maximum effect with its unexpected format. 
20) 3D Business Cards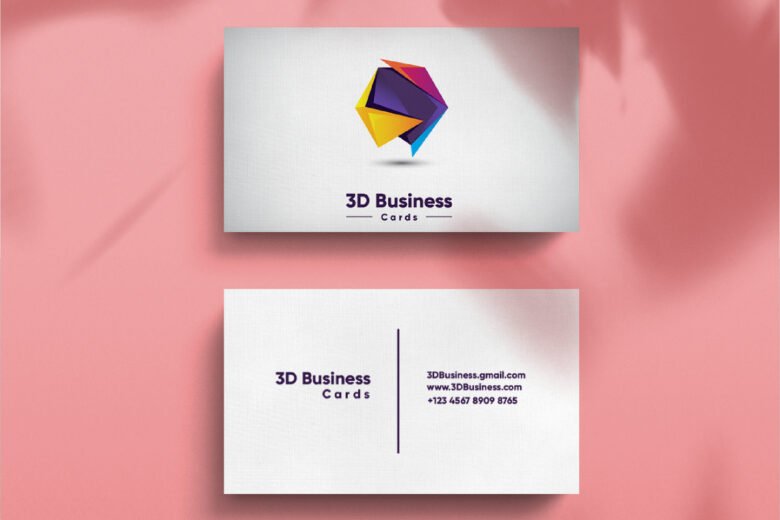 Talk about outside the box. A raised logo or an unexpected texture can add a lot of sensory interest to your basic business card. Consider incorporating elements of three-dimensional fun where you can.
How Much Time and Money Can a Traditional Business Card Design Cost?
Hiring a professional to design your business card can be a big expense and can take anywhere from one to three weeks to print, depending on the specific details of your order. Most graphic designers charge a premium to create a custom business card design. You may want to avoid high design fees and professional printing costs by designing your own business cards. And now, thanks to the information here, you can.

How Do I Design My Own Business Cards?
Creating a custom business card is easier than you think. With Picsart photo editing tools, you can create the business card of your dreams in no time.

On the Web
Get started by selecting the

Text Editor

.

Click on

Templates

in the left side navigation menu.

At the top of the page, select the Instagram Story option with the 1920×1080 dimensions. You can keep your canvas' orientation vertical to create a vertical business card or flip to horizontal if you want to create a classic horizontal business card. Be sure to mix this up for a square preset, if a square card is more your thing.


 You can choose a template from the provided options or you can upload your own background from your photo library.

Leave the background of your business card white or select a solid color from the custom color wheel. Click on

Color

above your draft to reveal your background color options.

Arrange your photo or background to your desired spot and keep editing with the options available to you on the left side of your screen. Play around with the wide range of options to add colors, text, shapes, or other images to your

business card design

. Get creative by adding

Photos

or

Stickers

to add some visual interest to your

custom business card

.

Arrange your photo or background to your desired spot and play around with options to add colors, text, shapes, or other images to your

business card design

. 
Save your image file when you're happy with the final result.
On Mobile

Open the

Picsart app

and click on the purple plus sign to get started. You can also create your business card using the

Picsart Web Editor.

Scroll to find the

Drawings

header and select

Pick Canvas

. On the Web Editor, scroll to the

Create a Design

header and click on the

Custom Size

plus sign. Select from a variety of photos, stickers, effects, text, and shapes to customize your design.

Before you choose a background, scroll to find the

Custom

dimension option at the top of the screen.

Select the 1920×1080 dimension. You can also select the canvas' orientation to vertical if you choose to create a vertical business card.

Choose a background from the options provided in Picsart or you can upload your own background from your photo library.

Leave the background of your business card white or select a solid color from the custom color wheel. Get creative by adding

Photos

or

Stickers

to add some extra visual interest to your

custom business card

.

Arrange your photo or background to your desired spot and keep editing with the options available to you at the bottom of your screen.

Play around with options to add colors, text, shapes, or other images to your

business card design

. 

Save your image file when you're happy with the final result.
Benefits of Having a Personalized Design for a Business Card
A beautifully designed business card is a must for any business professional. Customizing your business card to match the look and feel of your brand can help you make the perfect first impression for your business. Picsart Templates are also a great way to start designing your own. Explore the different ways Picsart can help you create the custom business card that will take your professional interactions to the next level.

Picsart is a full ecosystem of free-to-use content, powerful tools, and creator inspiration. With a billion downloads and more than 150 million monthly active creators, Picsart isn't just the world's largest creative platform; we're also the fastest growing. Picsart has collaborated with major artists and brands like BLACKPINK, the Jonas Brothers, Lizzo, Sanrio: Hello Kitty, I am a Voter, Bebe Rexha, Maroon 5, One Direction, Warner Bros. Entertainment, iHeartMedia, Condé Nast, and more. Download the app or start editing on web today to enhance your photos and videos with thousands of quick and easy editing tools, trendy filters, fun stickers, and brilliant backgrounds. Unleash your creativity and upgrade to Gold for premium perks!