Everything Bright Yellow: Meaning & How to Design with It 
What's the first thing that comes to mind when you think of bright yellow? Surely, something popped into your head quickly: a raincoat, a cartoon character, the sun. Bright yellow is one of the boldest and oldest colors on the palette. That said, it's used sparingly in design, which means that this color is reserved for making a statement. How will you make your mark with it? Read on for the who, what, where, when, and how of bright yellow. 
Who?
You're right; the word "who" doesn't sound exactly right for describing a color, but this usage is more reasonable than you might think. All colors have a personality and make us feel a certain way–kind of like people, right? 
As with personalities, not every viewer perceives colors the same way. That said, many studies point to commonly-held perceptions. Bright yellow is often associated with happiness and optimism, as well as with creativity. This is good news since you'll soon be getting creative with the color. It's also known to invigorate and energize. As you read through these feelings, they probably spark ideas on where or how you'd use this tonality. For example, "energize" might have you dreaming up a coffee shop logo.
Different people and cultures interpret this color in distinct ways, so the important thing is to decide where you stand. What does it make you feel? Trust this instinct, and use bright yellow in designs that you want to give off that same feeling. 
What?
Bright yellow is one of the three primary colors and is located on the color wheel between orange and green. Because it's a primary color, you can't make it out of any two others, but it can be mixed into a variety of tones. You might recall this from your art class days in school, but when yellow is mixed with blue, for example, it makes green. Why is this important now? Because yellow warms things up. When you mix it into a cool tone, the result is a warmer one. This is true when designing, too. Incorporating bright yellow will heat things up. Check out the following image. The yellow of the sweatshirt is so warm, you can practically imagine pulling it on. The pastel shade in the background softens the image up.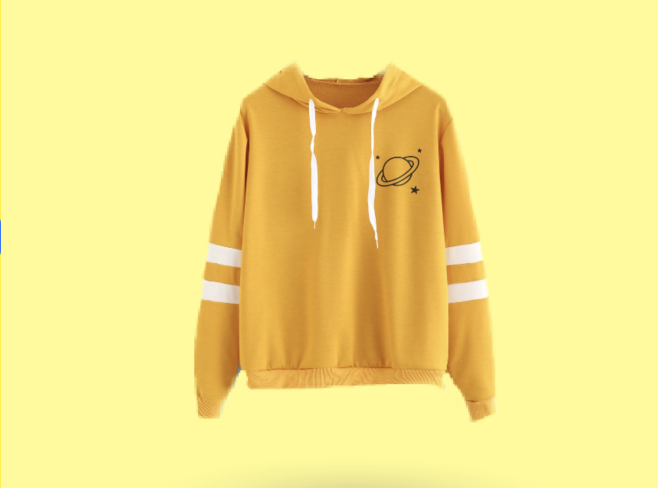 Time to get technical. Yes, you can select the perfect yellow from a color menu when creating in our app, but what if you want to mix up your own batch of virtual paint? All digital colors are backed by what are known as HEX codes. A good starting place for bright yellow is the code #ffff00. Play around with the last two digits or, better yet, use the slider to shift the intensity of the color.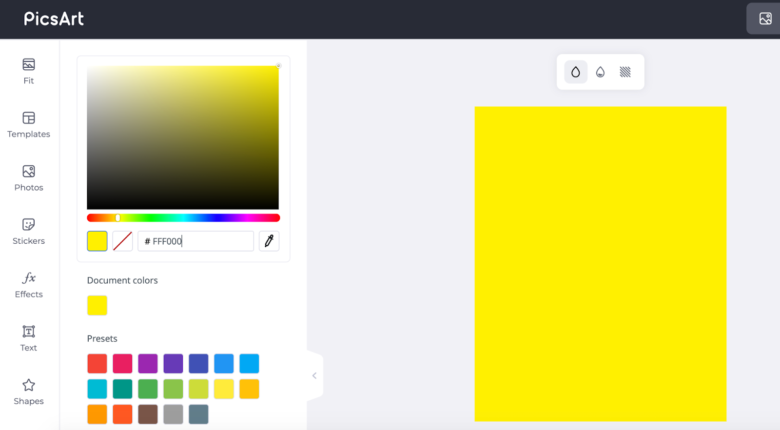 When? 
We already know that bright yellow can be used to make a statement or give off a warm and fuzzy feeling, so let's explore when to use different shades of bright yellow. 

Photo by Isabella and Zsa Fischer on Unsplash
This yellow above is intense and close to that pure bright yellow #ffff00 shade. It's perfect for exactly what's shown in the image: minimalist designs, book covers, and modern graphics. It feels fresh and brings energy to the space. Starting a hip architecture firm or a luxury brand? This tone is going to give your logo all the attention it deserves. 
On the other hand, the yellow tone of the sweatshirt in the other image leans more towards orange and makes us think of a cozy winter fire. It's still bright and bold–just a touch more approachable. Use this kind of yellow in more relaxed designs. Think: a business card for a café or a flyer for a farmer's market. 
Where? 
Let's talk about placement. Given the power of bright yellow, we want to use it in exactly the right spot. Often, that's in text, giving extra oomph to the words. Other times, it's in the background, setting an exciting stage for the foreground of your design. 
If you use bright yellow as your text color, stick to bold letters. On its own, this color isn't the easiest to read, so contrast is key. Try outlining your letters or using a drastically different color in the background to make your letters pop.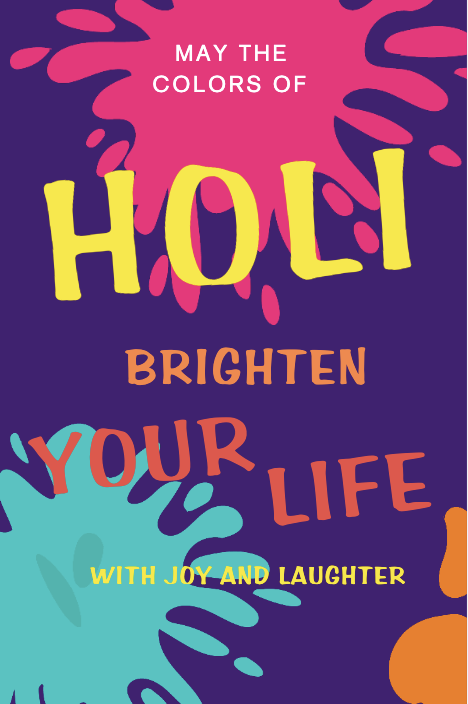 Perhaps bright yellow's most natural place is in the background because it does so much work without needing to be front and center. Even here, the rules of high-contrast still apply. Pair with dark, bold colors or stark white. A monochrome effect can also be cool; just be sure to use two very different tones so that they're easy to tell apart.

Photo by C D-X on Unsplash
Finally, sometimes a touch of bright yellow is all you need, especially in a more laid-back design. It's the perfect tone for drawing the eye to a focal point since a little goes a long way. Shift the tone towards brown to achieve a golden hue with a vintage vibe.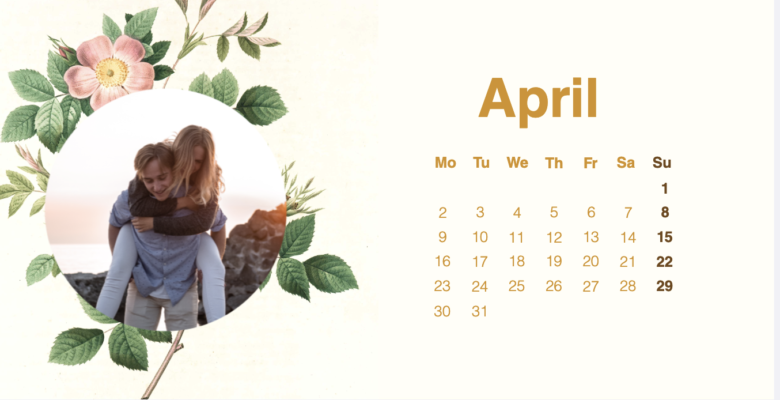 How? 
Our number one piece of advice is to jump in. Using bright yellow in a design isn't for the faint of heart, but you're a trailblazer. Our number two piece of advice is to make a plan. Bright yellow can be overwhelming, so think about how it's going to look best in your design. Is it a statement or the statement? Deciding where and how much yellow to use will help determine other factors, like what colors to pair it with. Jewel tones like ruby, sapphire, and emerald look great with it. Beachy tones like turquoise and coral also make winning combinations.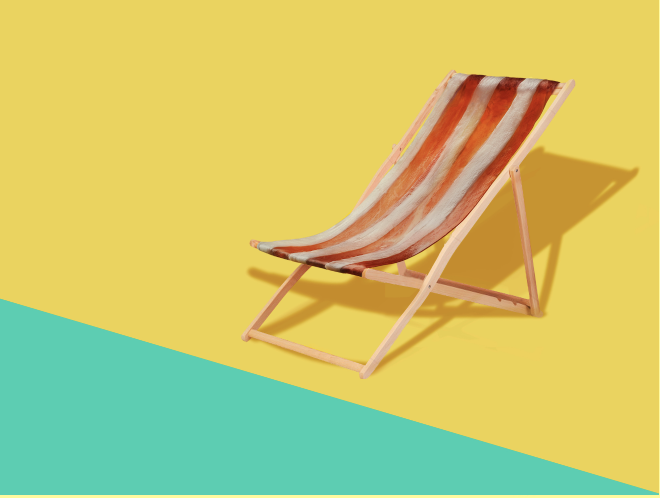 Finally, experiment. Throw our advice to the wind and then come back to it only if you need it. Try setting just one letter apart in a citrusy yellow-green or cutting a bright slice right through the background of your design. If that gets your message across, then you're achieving the height of good design: making meaning out of form. 
Picsart is a full ecosystem of free-to-use content, powerful tools, and creator inspiration. With a billion downloads and more than 150 million monthly active creators, Picsart isn't just the world's largest creative platform; we're also the fastest growing. Picsart has collaborated with major artists and brands like BLACKPINK, the Jonas Brothers, Lizzo, Sanrio: Hello Kitty, I am a Voter, Bebe Rexha, Maroon 5, One Direction, Warner Bros. Entertainment, iHeartMedia, Condé Nast, and more. Download the app or start editing on web today to enhance your photos and videos with thousands of quick and easy editing tools, trendy filters, fun stickers, and brilliant backgrounds. Unleash your creativity and upgrade to Gold for premium perks!