You never need a reason to make art, but if you're looking for one, World Art Day is perfect. Not all of us think of ourselves as artists, but that doesn't mean we can't develop our creative skills to become one.
On the 15th of April, let World Art Day inspire you to start that project you've been dreaming of doing. If you own a business, perhaps it's making an advertising poster. Or maybe your idea is more personal, like making a collage of memories or investing some time in a spectacular Instagram post. There is no World Art Day 2022 theme, so take cues from whatever inspires you.
And, there is no better time to start celebrating art. In the wake of the Coronavirus pandemic, we can all benefit from a hobby that's relaxing, productive, and beautifies the world.
What is World Art Day?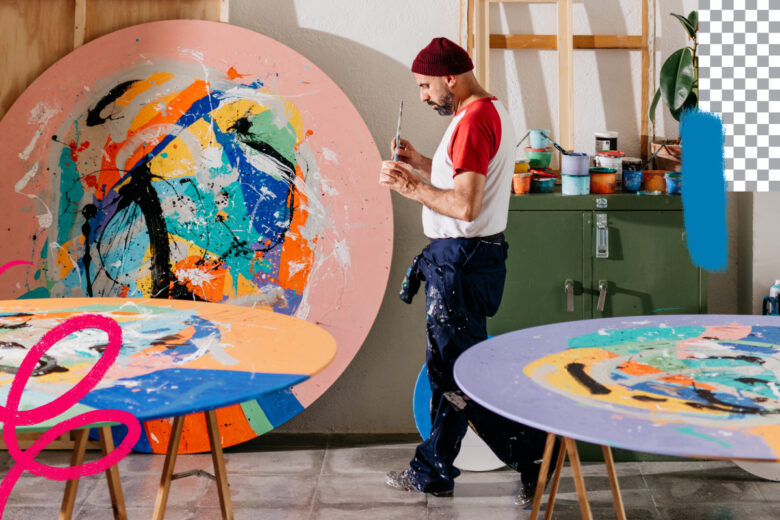 World Art Day is a UNESCO holiday dedicated to creative work in all of its forms. The day is meant to foster creativity around the world in a diverse way. It's about opening up a global conversation about artistry.
When is World Art Day and Why is it Celebrated?
World Art Day is celebrated every April 15th to remind society of the importance of artists, and to increase awareness about diverse art forms. It's also a way of reminding us of the role that art plays in education and encouraging creativity at school. Art plays an immensely important role in society and culture, and this is a special day celebrating that.
How Did the World Art Day Celebration Start?
World Art Day is a fairly new holiday. Founded in 2012 by the International Association of Art (IAA) and UNESCO, the two entities chose April 15th for the celebration as this was the birthday of one of the most famous artists in history, Leonardo da Vinci.
Now, World Art Day is a date upon which people across the globe celebrate with events, conferences, workshops, and exhibits.
Why Should you Take Part in World Art Day?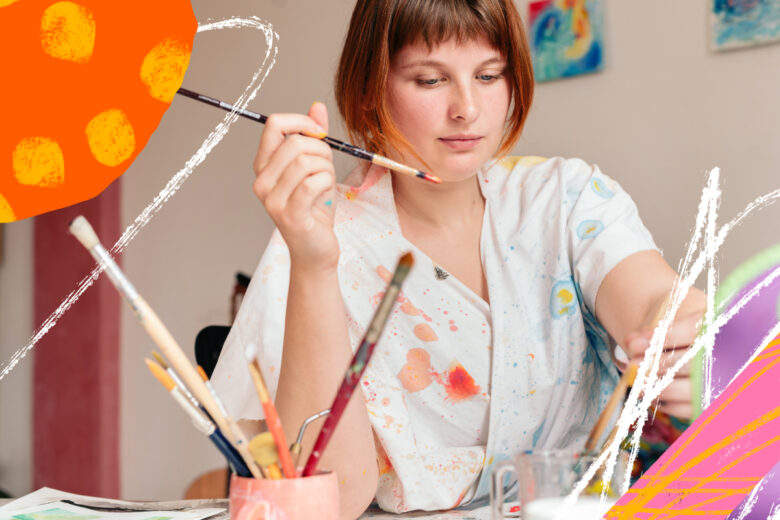 World Art Day can get your creative juices flowing. Everyone has an arty side just waiting to be explored. The following are just some of the many benefits of creating art.
Making art helps you get in touch with who you are: You may not think of yourself as an artist, but why not? If you have feelings or ideas that you wish to express, figure out a way to put them to paper (either physically or virtually).
Think of art as a kind of self-care: You've heard of art therapy, right? Doing a creative activity can improve your mental health. Not only does it provide a way of expressing your innermost thoughts and feelings, it can be physically relaxing and offer a sense of satisfaction.
Art is a form of communication: Art can be practical, and the practicality doesn't take away the beauty of it either. Art communicates a message, as directly or indirectly as you want it to. Think of art as a way to explore your freedom of expression and promote multiculturalism.
Art can improve your motor skills: So what if you're not a great painter on day one? In art, there are skills that you can learn and perfect through time and practice. The important thing is that you have unique ideas to share.
Art will help you see: Artists see the world differently. They're constantly looking for inspiration and ideas. Once you start making art, you may find that you're taking in your surroundings in a new way, and generally feeling more creative.
Quotes for Celebrating Art on its Day
Artists talk about art, whether through criticism and analysis or reminding people why it's important. Here are some quotes from history's greatest artists to hopefully inspire you on World Art Day.
1. "The purpose of art is washing the dust of daily life off our souls." – Pablo Picasso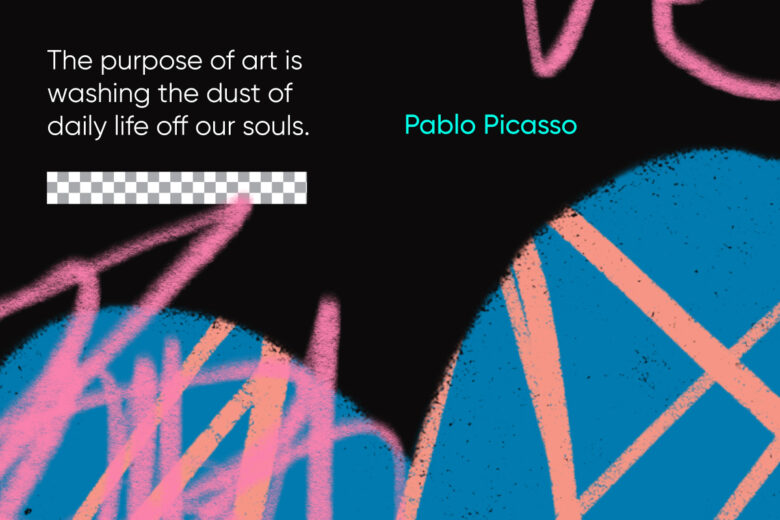 2. "If you hear a voice within you say 'you cannot paint', then by all means paint, and that voice will be silenced." – Vincent Van Gogh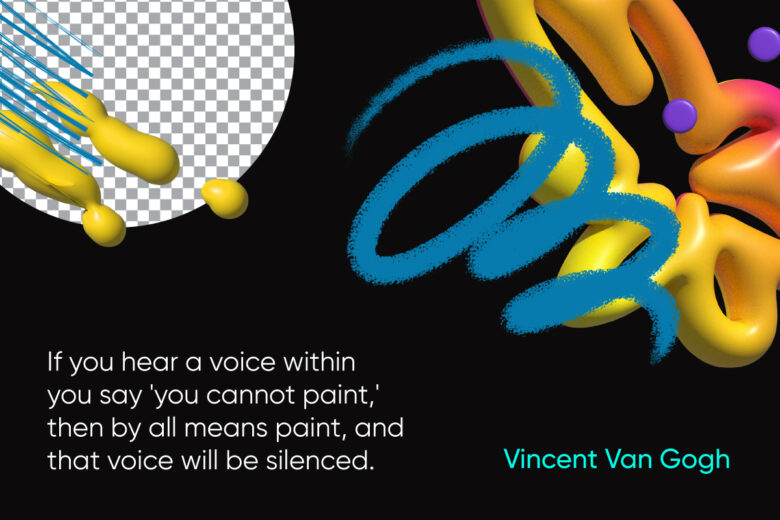 3. "A work of art which did not begin in emotion is not art." – Paul Cezanne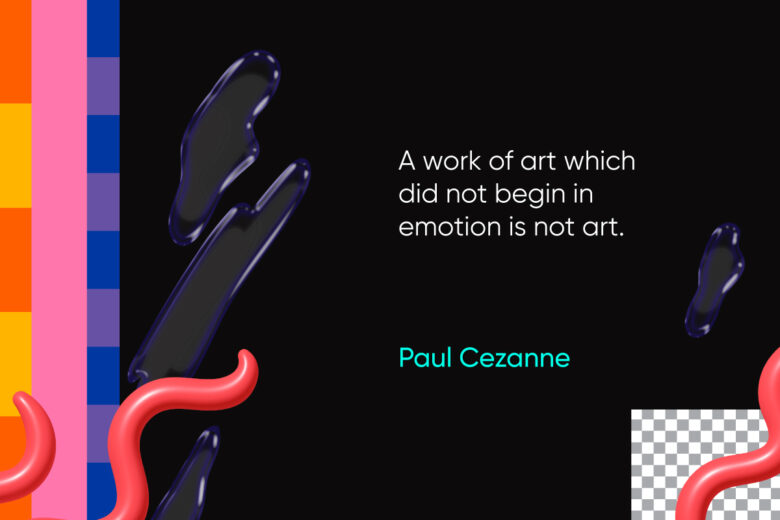 4. "A man paints with his brains and not with his hands." – Michelangelo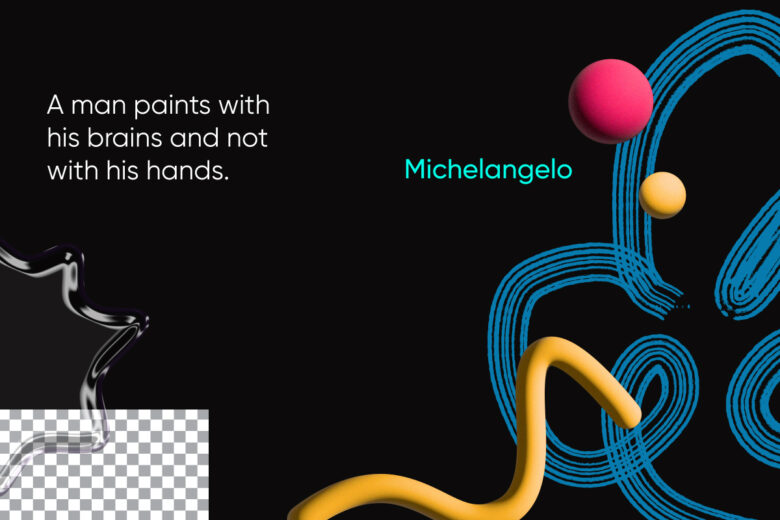 5. "If I could say it in words there would be no reason to paint."– Edward Hopper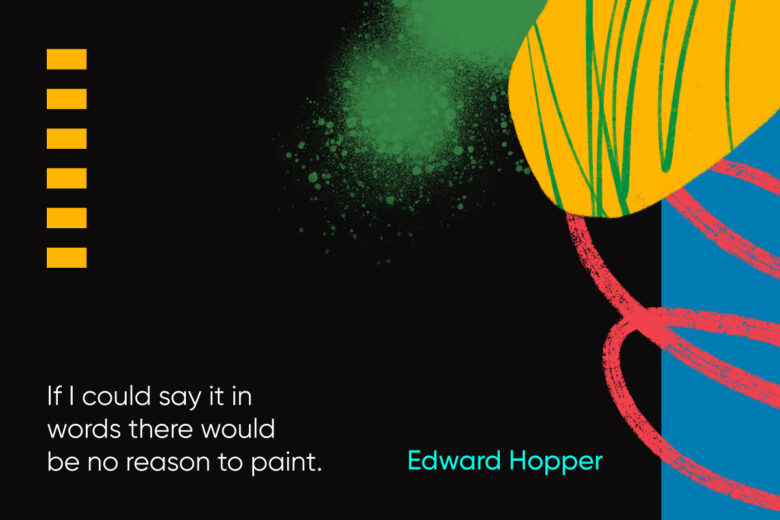 How to Create Beautiful Designs to Celebrate World Art Day with Picsart
You can participate in World Art Day by making a design on Picsart. The following steps outline a basic art project, but Picsart creative tools allow even more advanced work too. It's entirely your call.
On the Web
1. Open the Picsart web editor and click on New Project to get started.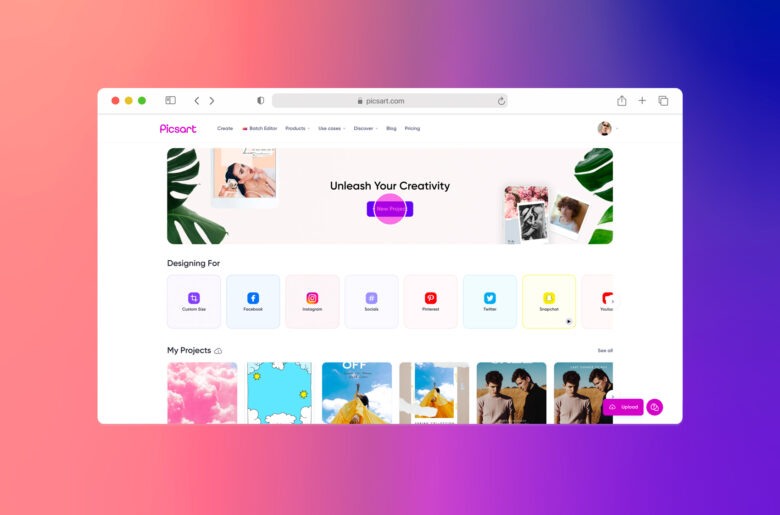 2. Now let's fill the canvas. See the Background section above your canvas? Click on the texture tab. This will bring up a selection of category options on the left-hand box. Scroll through to find your favorite and click on it. For this example we'll use the Crayon Scribbles category, but feel free to experiment and explore.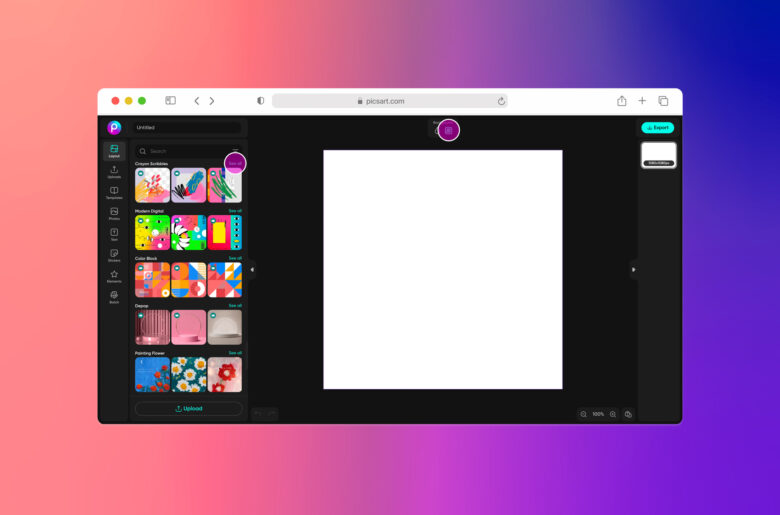 3. Scroll through the available options and select the background you like best.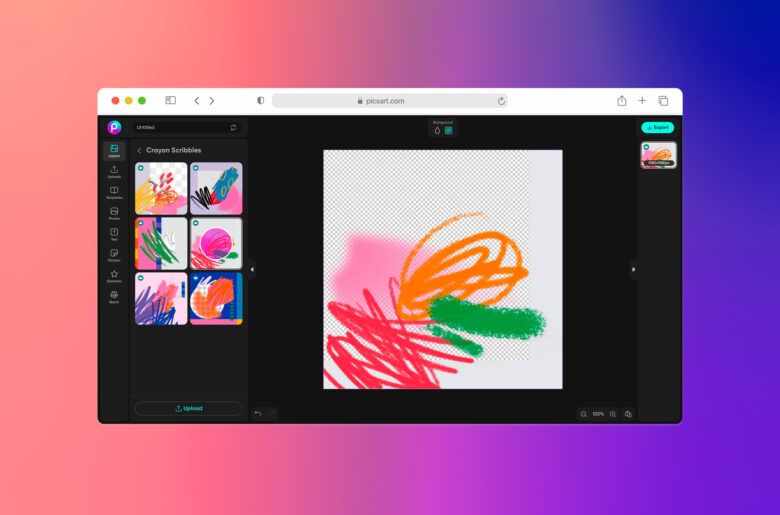 4. Add an image to your canvas by clicking on Uploads (alternatively, you can choose from stock images in Photos) and selecting something that compliments your chosen background.
5. Fancy adding something a little extra to your design? Simply click on the Stickers tool, search by theme or idea, and select the one you want to add to your canvas. In this example, we've searched for 'crayon', but you can be as creative and as plentiful as you like here.  There's no limit on how many stickers you can add, or in fact, what edits or tweaks you make.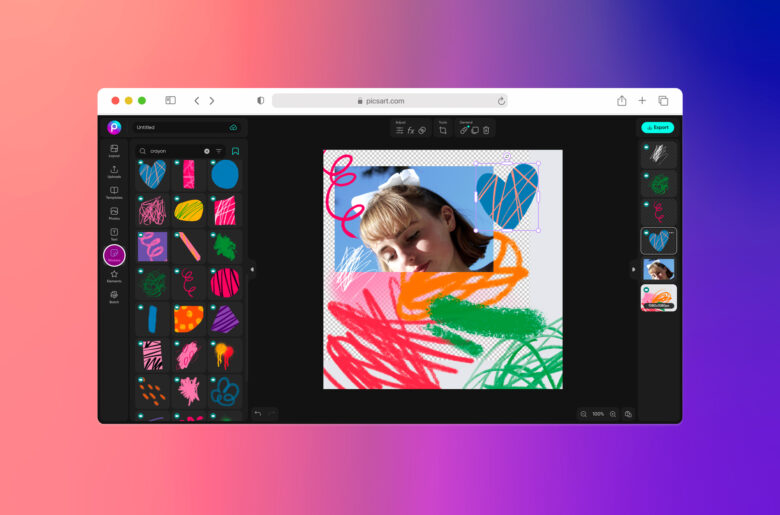 6. When you're finished designing click on the Export button to download and save your work.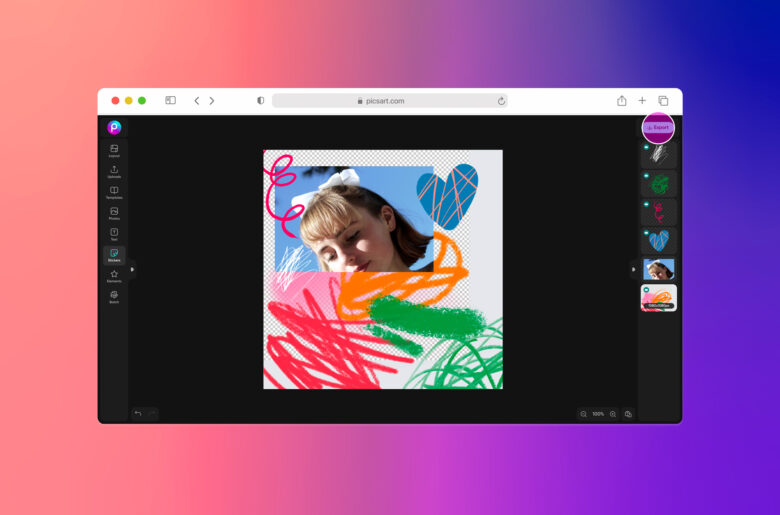 On the App
1. Open the Picsart mobile application, and click on the purple plus sign at the bottom of the screen to start a new project.
2. Scroll down to Backgrounds and tap on See All.
3. For this example, we've selected the Crayon Scribbles category. Again, this is where you can explore and decide for yourself. Simply choose the background you like best to get started.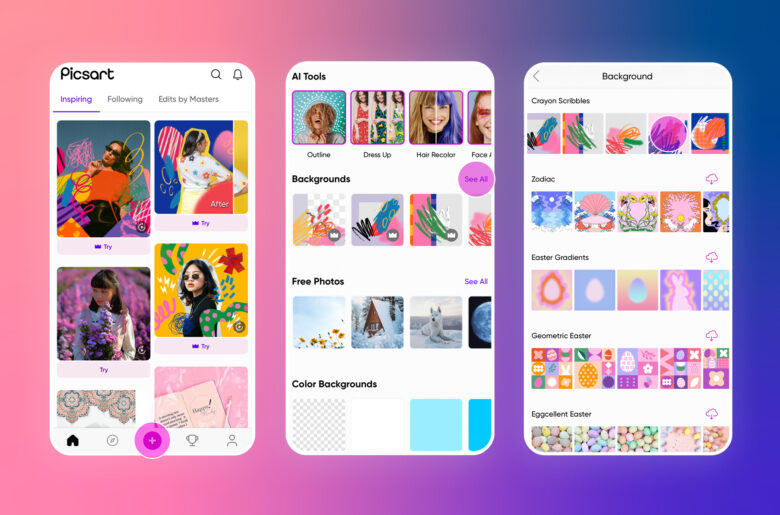 4. Want to add an image to your canvas? From the tools menu, tap on Add Photo.
5. Be sure to confirm the image placement, sizing, and any other finessing touches you want before tapping the Apply button.
6. Feeling like you still want to add something extra to your design? No problem. Tap on the Stickers tool and search by theme or idea, selecting as many as you like.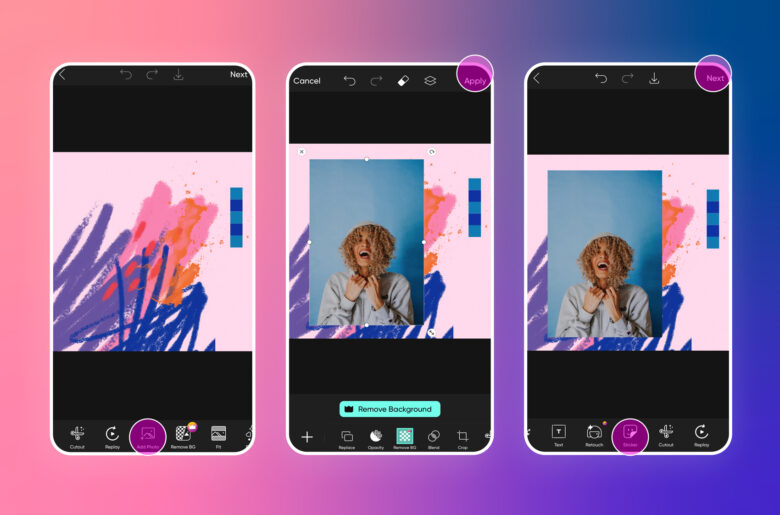 7. With all elements in place, you can add a filter or effect to the entire design. Simply tap on the fX tool.
8. Scroll through the available options and Apply the filter or effect that works best for your aesthetic.
9. Confirm your edits by tapping on the Next button.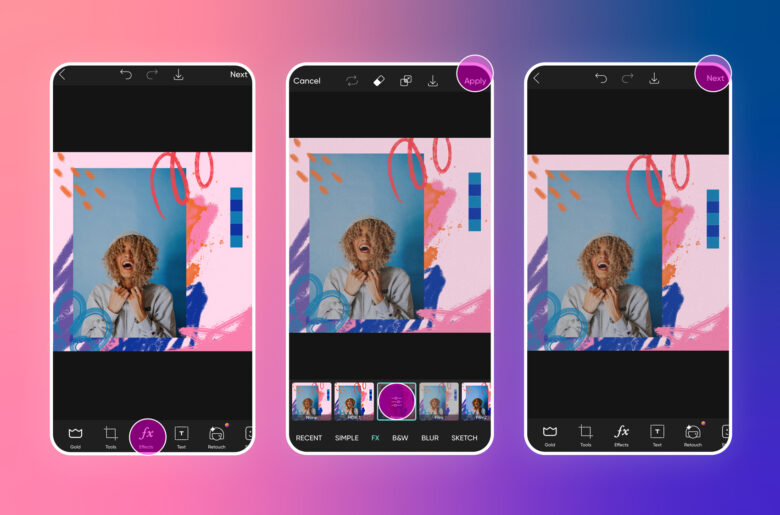 10. When you're satisfied with your work, save or post it to social media. Let the world see what you've made and wish everyone a happy world art day.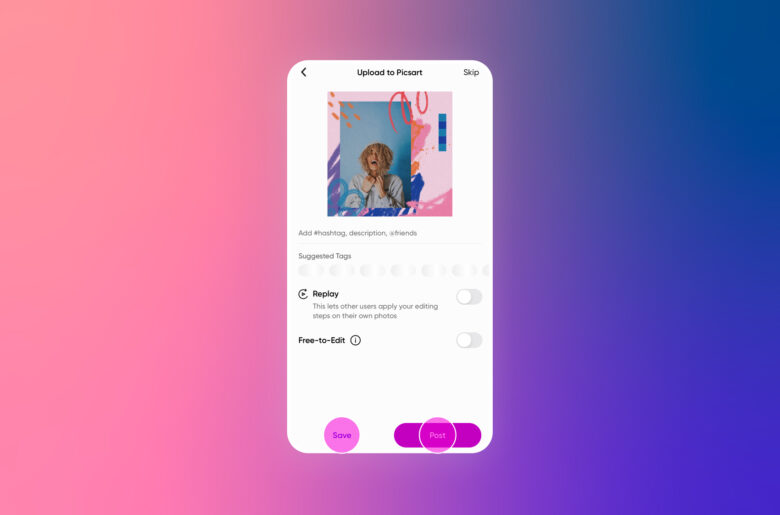 Picsart is a full ecosystem of free-to-use content, powerful tools, and creator inspiration. With a billion downloads and more than 150 million monthly active creators, Picsart is the world's largest creative platform. Picsart has collaborated with major artists and brands like BLACKPINK, Taylor Swift, the Jonas Brothers, Lizzo, Ariana Grande, Jennifer Lopez, One Direction, Sanrio: Hello Kitty, Warner Bros. Entertainment, iHeartMedia, Condé Nast, and more. Download the app or start editing on web today to enhance your photos and videos with thousands of quick and easy editing tools, trendy filters, fun stickers, and brilliant backgrounds. Unleash your creativity and upgrade to Gold for premium perks!