Ready for your 101 on all things '90s graphic design? In this post you'll get the lowdown on the decade's most prominent design trends, its chief exponents, and then we'll finish with some helpful hints on how recreate some of that aesthetic magic. Let's get right to it.

Top '90s graphic design examples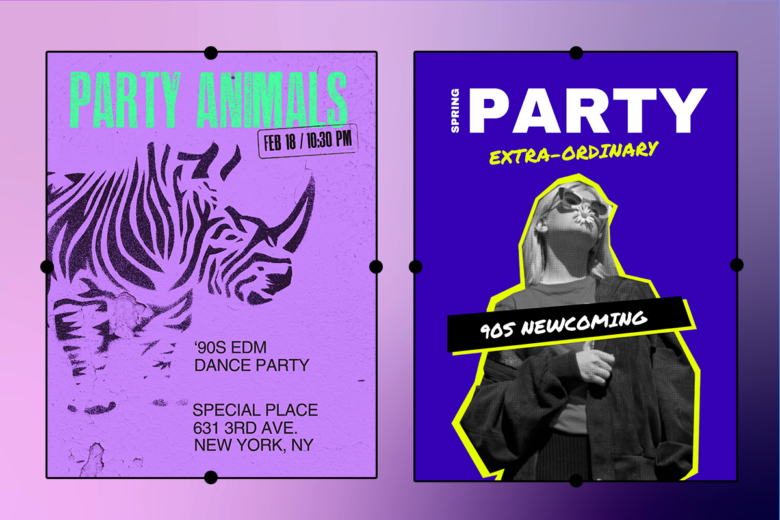 Tobias van Schneider is known for his timeless design work and creative direction for brands such as Google, Spotify, Red Bull, NASA, BMW, Sony, Toyota, Ralph Lauren, and more. He's also the co-founder and creative director of Semplice, a portfolio system and community for the world's leading designers. 
Jessica Walsh's otherworldly graphic design portfolio ranges from straightforward to surreal. Her Behance portfolio is bursting with brand identity concepts as well as cover designs and political cartoons for The New York Times Magazine. 
Kim Dero is a food and beverage packaging designer who incorporates traditional patterns and motifs in his work. His visually captivating designs range from conventional to quirky and add a whimsical spin to products that line supermarket shelves. 
A Los Angeles-based illustrator and animator originally from China, Jiaqi Wang takes objects from ordinary life and transforms them into playful illustrations injected with tons of color. Her creative drawings and visual design have a retro and nostalgic feel that tell complete stories through 2D images. 
Kate Moross' work features bold and curvy, graffiti-style typefaces that add a youthful aesthetic to her graphic design. She also incorporates pastels and neons in abstract shapes to take us all back in time.
'90s graphic design trends
Some say the 1990s was the best decade for graphic design. The personal computer emerged became a staple in many households. It was an exciting time for young creatives itching for an outlet that would help them express themselves. This phenomenon defined the experience of youth in the late '80s and early '90s. Graphic designers were moving away from an analog world and launching into a space that allowed greater freedom and creativity to explore digital designs. What came of this experimentation was a variety of styles that reflected the values of a generation that would soon become more influential than they could have ever imagined. Read on to learn more about the '90s graphic design trends that defined the decade.
Abstract designs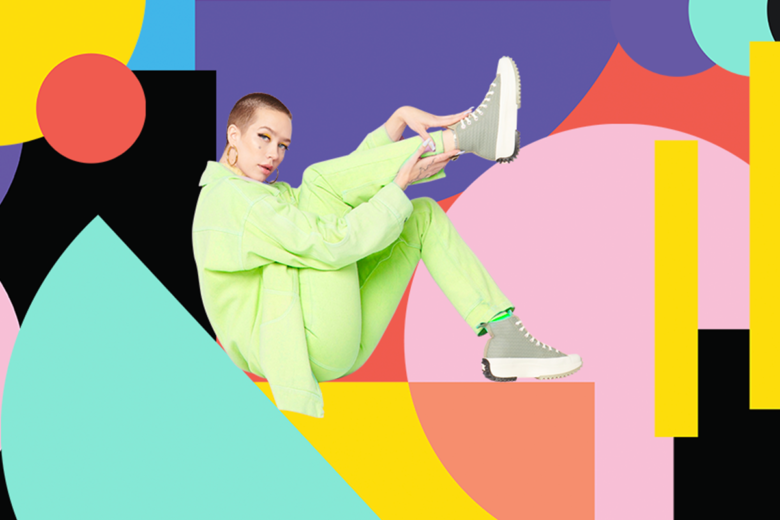 Kids and teens of the '90s didn't take themselves too seriously. So, it's no surprise that the graphic design of the time reflected that same playful and irreverent attitude. The trend for geometric, abstract shapes and patterns and zany color combos has now become iconic.

Acid House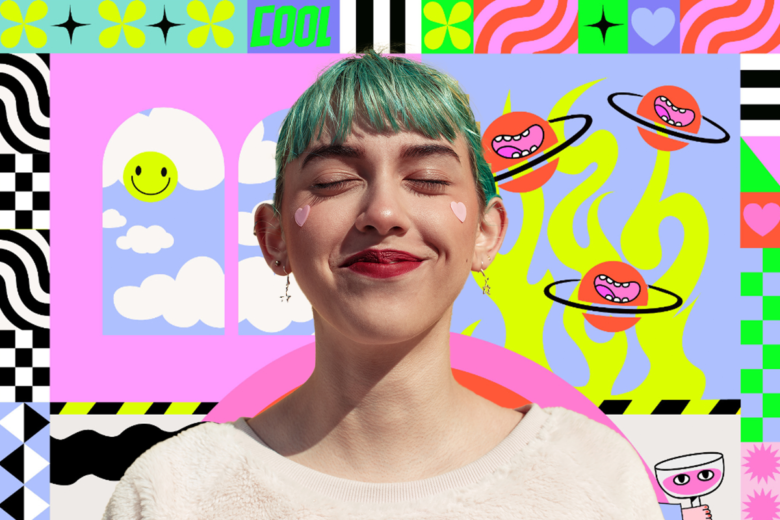 The rave subculture was alive and well in the late '80s and early '90s, and its influence was felt in graphic design. Think of groovy hues, pinks, purples, and blues, paired with wavy and distorted psychedelic patterns that nodded to surrealism. In the London underground scene, the acid house design style typically seen on rave flyers rebelliously shouted from the rooftops. It was anti-design and anti-establishment.

Bright colors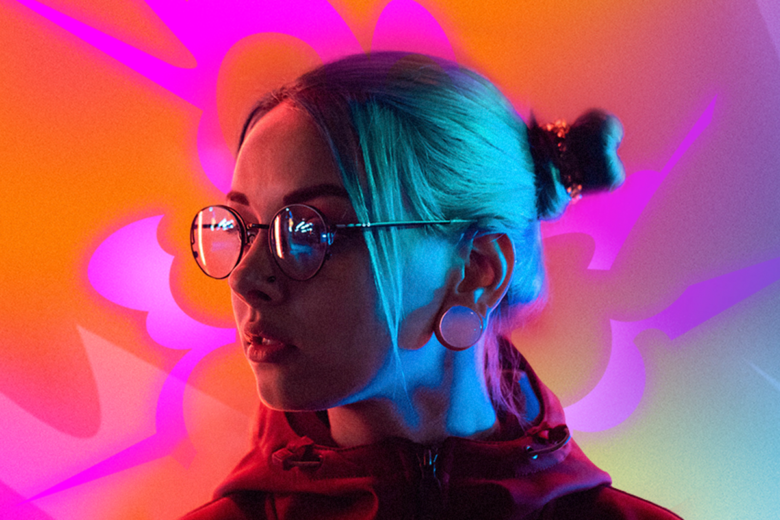 You can't think of '90s design trends without considering the supernatural neon hues that trickled from the late '80s into the early '90s. In an effort to distinguish itself from the darker designs of the grunge era, bright colors took center stage later in the decade. Generation X were coming of age and reflecting their youthful energy in graphic design. From the neon yellow, pink, and blue of the Nerf logo to the primary orange of the Nickelodeon wordmark, '90s graphic design focused on grabbing attention. 
Decorative fonts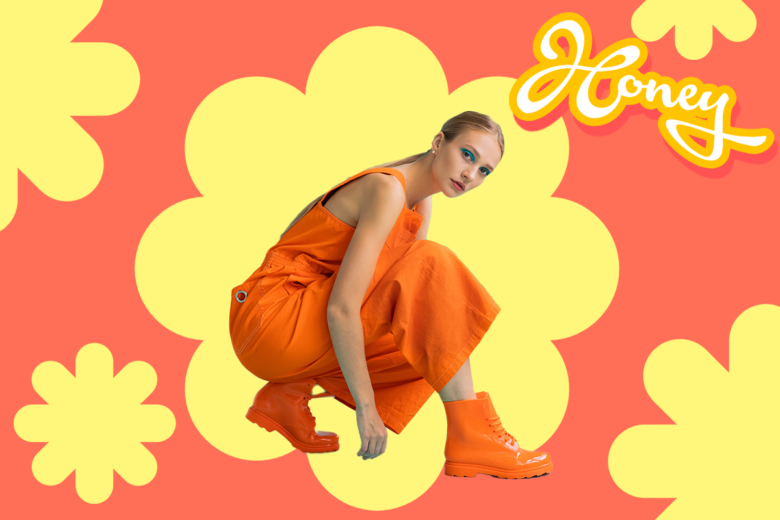 From chunky, funky fonts to edgy and angular typefaces, '90s graphic design was dominated by bold and bright lettering. Think of the Saved by the Bell logo. Fonts also ranged from handwritten brushstroke typefaces to curvy and bubbly. These trends bled into pop culture and continue to leave a nostalgic impact on design today. 
Glitch effects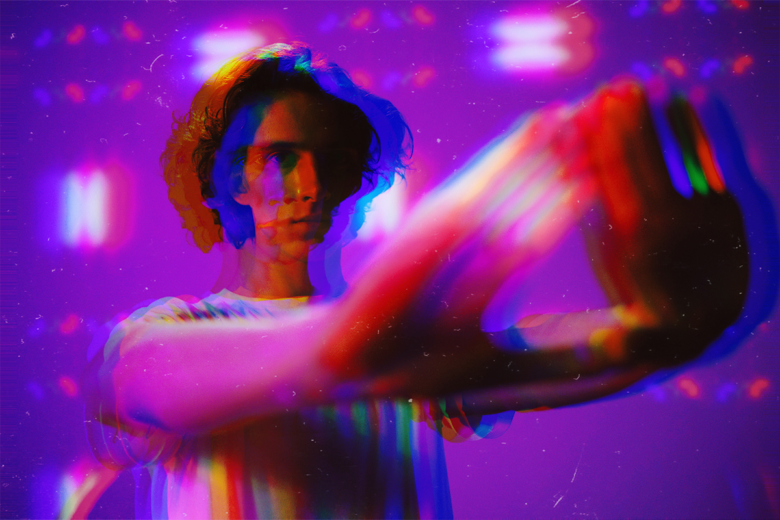 When used sparingly and in the right spaces, the glitch effect can still make a fun and funky impact in graphic design. Back in its heyday, the edgy effect was reminiscent of VHS recordings in the early days of documenting footage digitally. Camcorders weren't as sophisticated as video devices today, and the distorted glitch effect is a fun nod to those old school imperfections. 
Grunge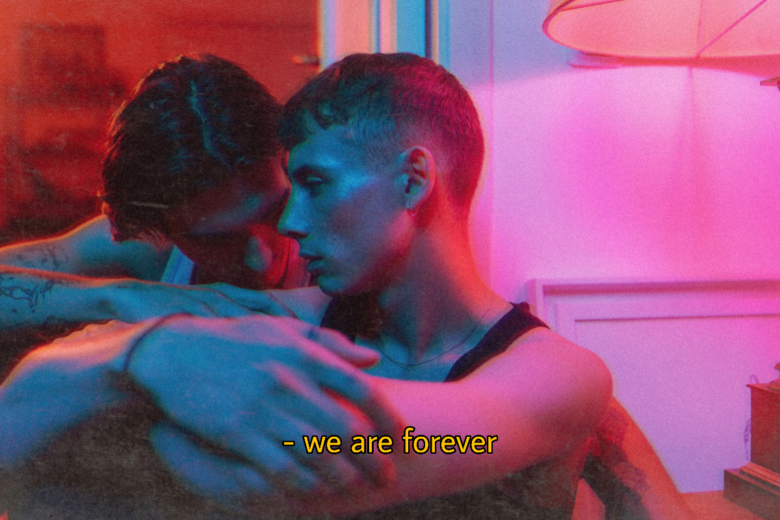 It's no surprise that the rowdy and rebellious themes of the alt.rock era trickled into '90s graphic design trends. From textured and torn effects to unrefined and faded elements, grunge has stood the test of time to remain a design trend to this day.
Famous '90s graphic designers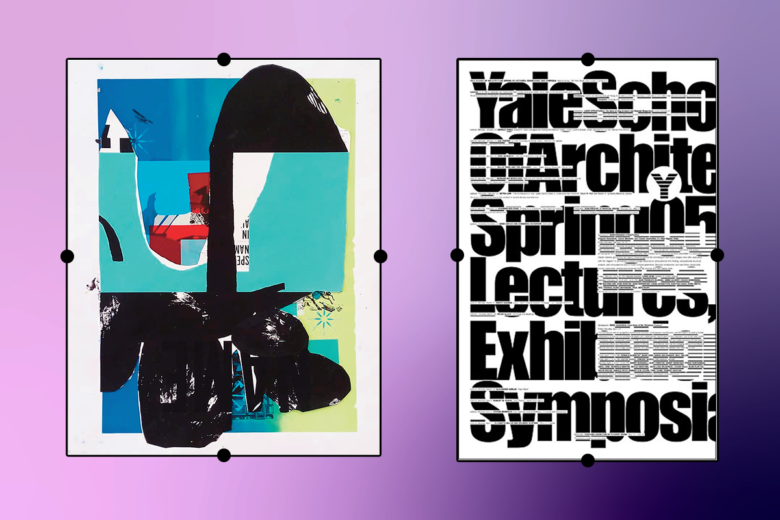 David Carson
David Carson, famous for designing the iconic Ray Gun magazine, is one of the biggest names in '90s graphic design. The alt-rock magazine was first published in 1992 in Santa Monica, California, and featured up-and-coming artists from the grunge scene. Design wise, Carson was known for his penchant for the edgy, abstract, almost chaotic style that defined the publication's aesthetic. He also became known for breaking traditional layouts and innovating page design.
Michael Bierut
If you've been to New York, you have experienced Michael Bierut's influence on the city's architecture and signage. He's known for his unique take on the New York Times building signage as well as, more recently, Hillary Clinton's campaign logo.

Recreate '90s graphic design with Picsart
Whether you want to give your graphic design a '90s aesthetic or keep it moody and brooding with a gorgeous grunge effect, you'll find what you need in Picsart editing tools. Read on for a step-by-step guide to creating your nostalgic look.
Get the Grunge Effect on the web
1. Open the Picsart Web Editor and click on New Project to start editing. Select your canvas by clicking on the Layout icon and choosing the desired option.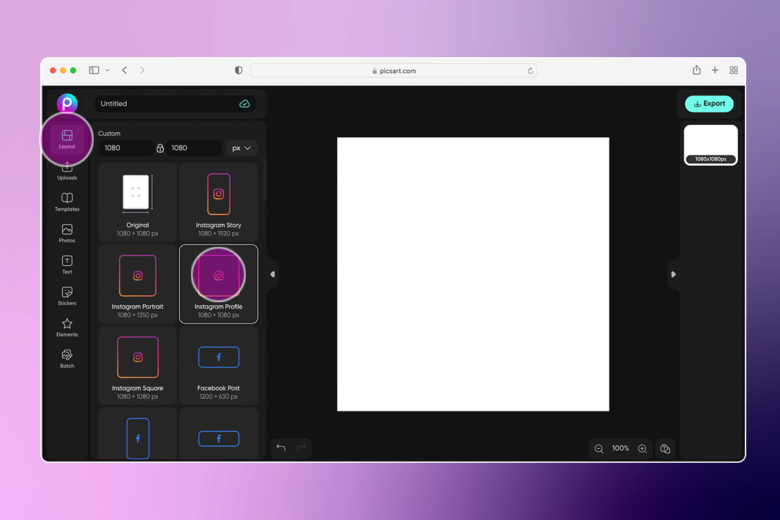 2. Click on the Uploads icon and select an image from your computer.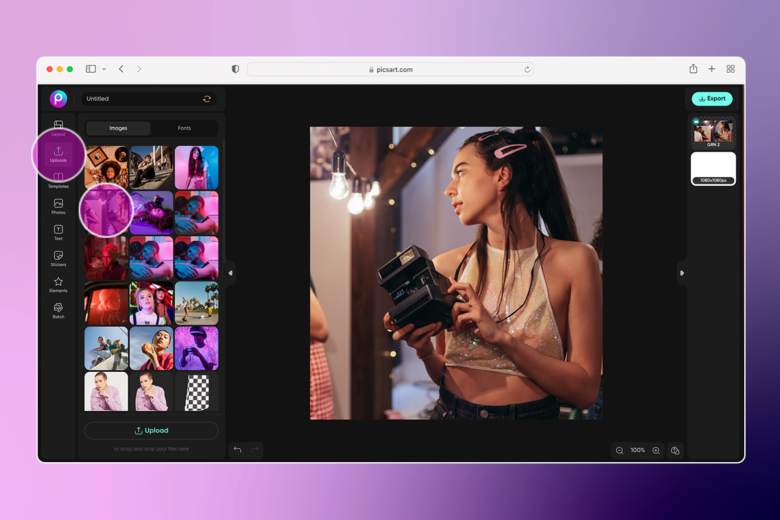 3. You'll find the Effects options in the menu above your canvas. You'll find the GRNG, GRNG2, and GRNG3 effects in the panel to the left. Choose the one you like best.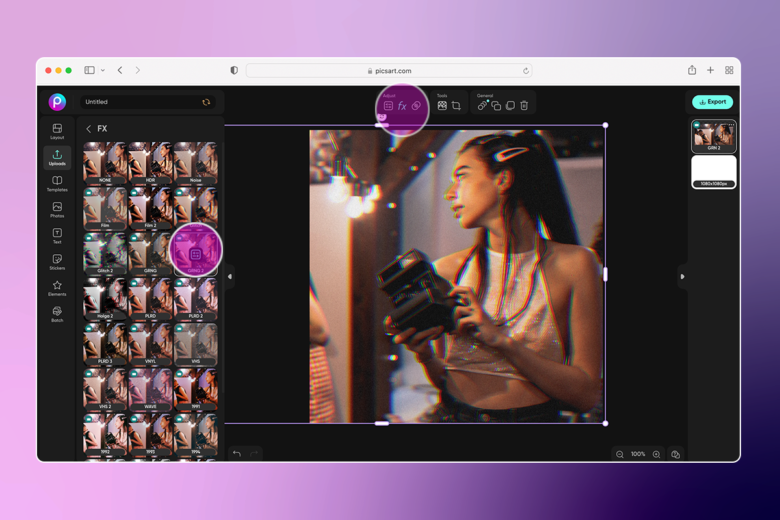 4. Adjust the Noise and Horizontal grunge effects on your photo. Adjust the impact of the grunge effect on your image by adjusting the setting on the Fade slider. Keep it bold and graphic or soften the effect for a more subtle look.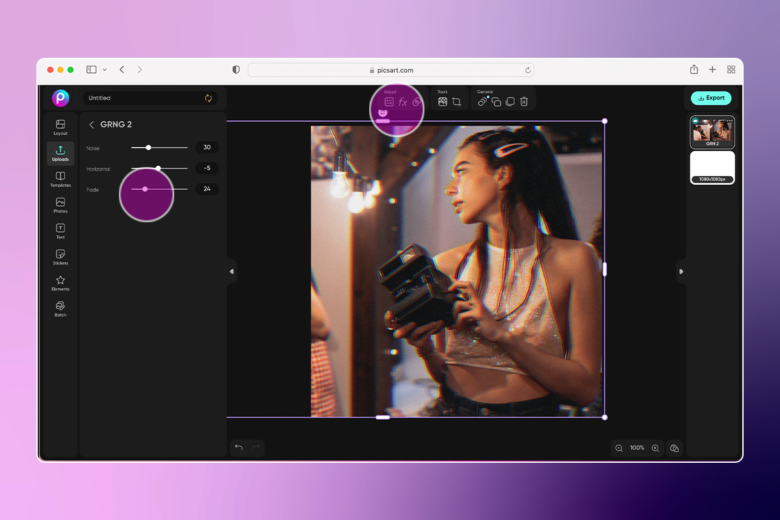 5. Click on Export to Download your work.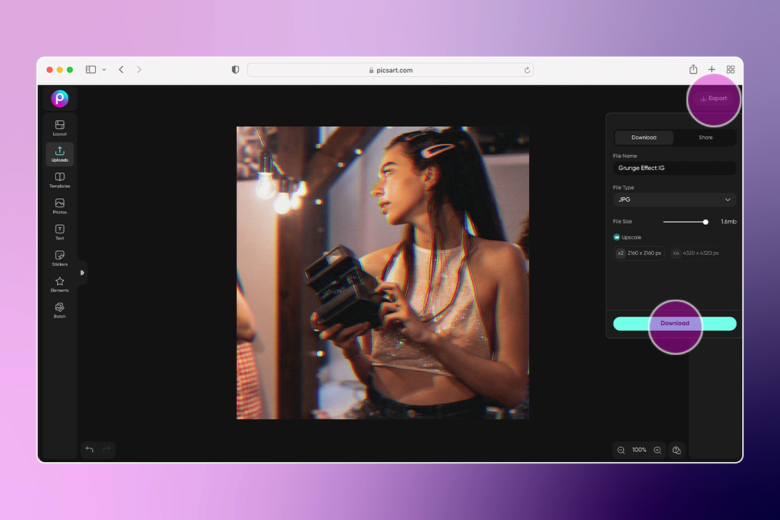 Get the Glitch Effect on mobile
1. Tap on the + icon at the bottom of your screen to upload an image from your device.
2. Select the image you would like to modify from your photo library.
3. Tap on Effects in the menu at the bottom of your screen.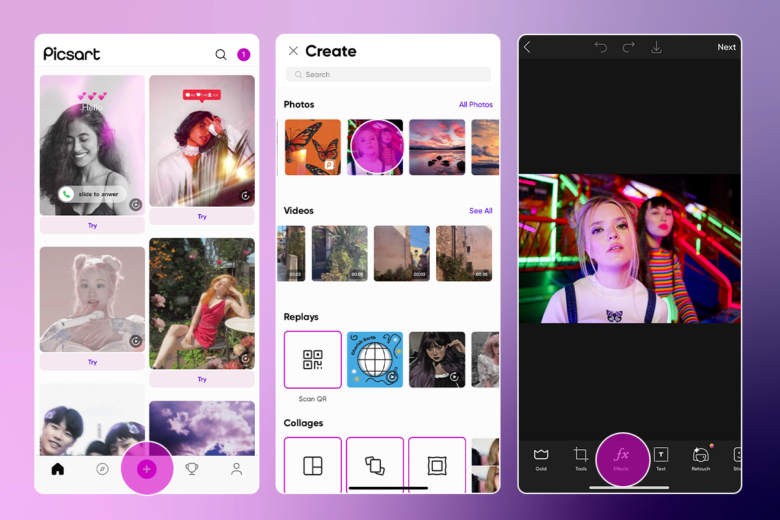 4. Scroll to find the Glitch and Glitch2 effects.
5. Select the Glitch effect to explore the tool and long-press on it to adjust the Noise, Horizontal, and Fade sliders.
6. Want to go further? Tap on the Sticker tool.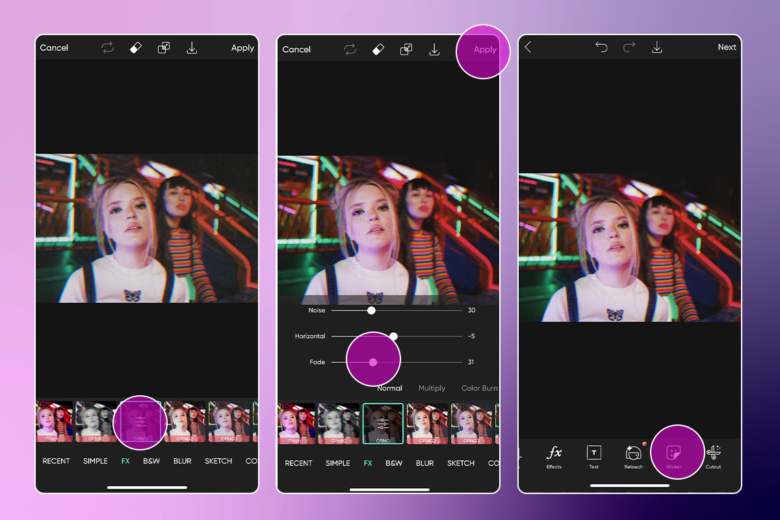 7. Search for a suitable sticker, such as "dust overlay" and select one that will work best with your image.
8. Adjust the opacity to decide how strong or soft the sticker will appear on your image and hit Apply to confirm.
9. Save the edit to your device or Post it to your profile.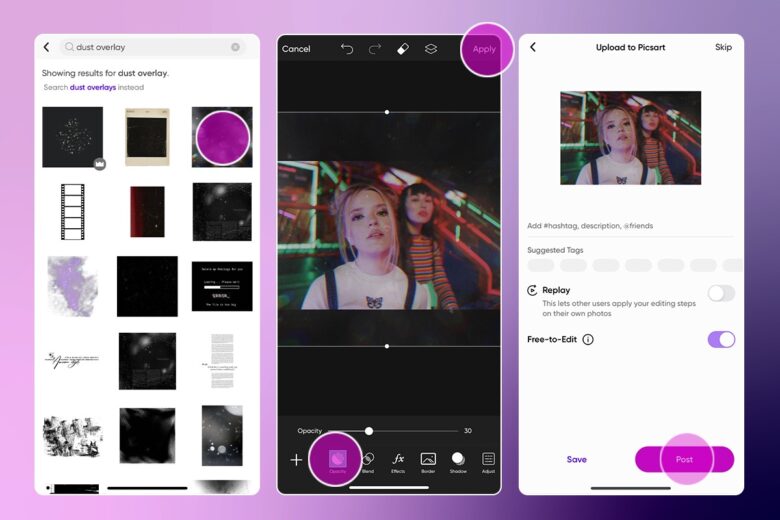 Recommended reading:
Picsart is a photo and video editing platform and creative community. A top 20 most downloaded app worldwide with over 150 million monthly active users, its AI-powered tools enable creators of all levels to design, edit, draw, and share content anywhere. The platform has amassed one of the largest open-source content collections in the world, including photos, stickers, backgrounds, templates, and more. Used by consumers, marketers, content creators and businesses, Picsart tools fulfill both personal and professional design needs. Picsart has collaborated with major artists and brands like BLACKPINK, Taylor Swift, Lizzo, Ariana Grande, Warner Bros. Entertainment, iHeartMedia, Condé Nast, and more. Download the app or start editing on web today, and upgrade to Gold for premium perks!