Summer is in full swing, but it won't be long until pumpkin spice lattes start popping up at your favorite coffee shop. So whether you're a freelance photographer searching for summer photoshoot ideas or a small business looking to make a splash on social media, there's no better time to plan a summer-themed photoshoot. From FOMO-worthy beach days to mouth-watering ice cream cones, there's no denying that summer is the perfect season for photography.
What are you waiting for? Let's dive into our favorite creative summer photoshoot ideas so you can make the most of the sun-filled days.
4 Ways to Add Summer Vibes to Photos
Summer is (obviously) the best time to have a summer photoshoot, but we're going to let you in on a little secret: you can add that summer glow to your pictures any time of the year. With the right photo editing tools, it's easy to add summer vibes to photos, whether you're chilling poolside or waiting out rainy days. Here's how to add some summer flair to your favorite shots with summer photo editing hacks. 
1) Play with the color temperature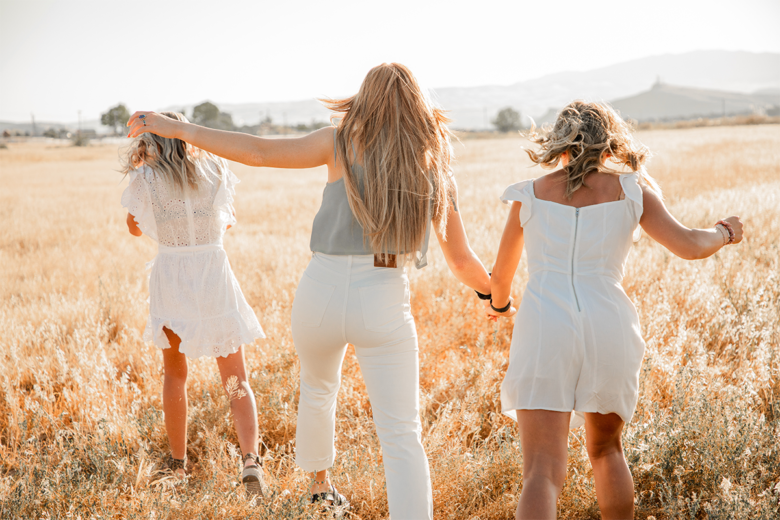 Nothing says summer like warm temperatures and sunny days, so why not crank up the temperature on your favorite pictures?
Try using the Adjust tool to adjust the color temperature so your shots are more warm (yellow) than cold (blue). By playing around with the temperature, you can change the feeling of your image, from cold and stark to warm and comfortable. Or, take your color temperature to a neutral level to keep it calm and passive. Both will add a summer theme to photos.
2) Get creative with summer-themed templates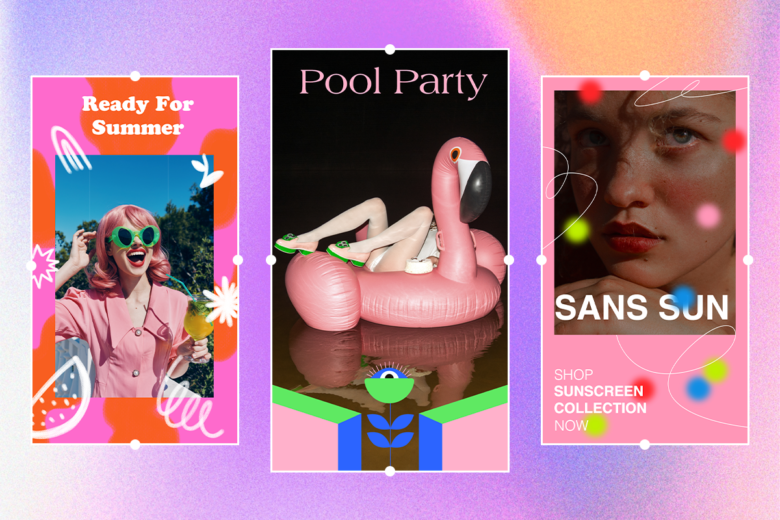 Whether you're a social media influencer or prepping for your next product launch, you already know that content is king. Of course, you'll need a few secret ingredients to master your content marketing recipe. That's where summer-themed social media templates can be your MVP. You need relevant, engaging, eye-catching content, and seasonal design templates are the best tool for the job. 
When you're setting up your summer content calendar, search "summer" under Templates in Picsart to find trendy, vibrant, professional social media templates. Pro tip: Picsart templates are fully customizable, so you can finetune any design elements to create unique summer-themed posts for your social media channels.
3) Turn up the heat with a lens flare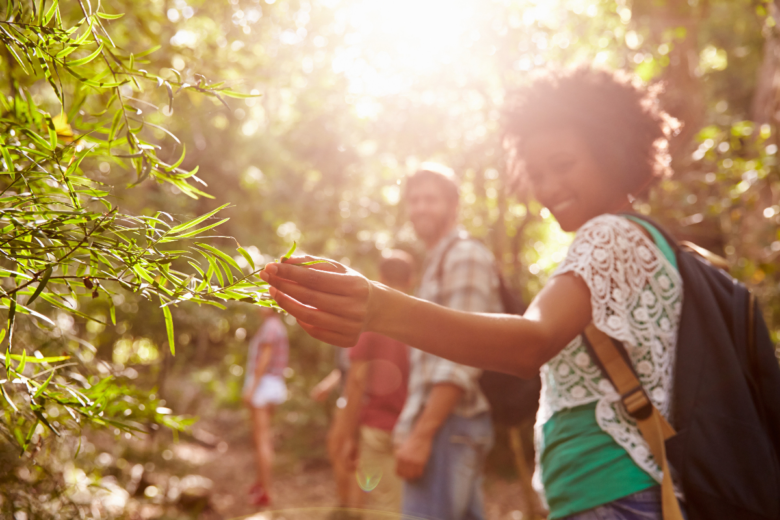 Sometimes, when the sun isn't working with you, you need to take matters into your own hands. The good news? It only takes a few taps (or clicks) to find the perfect lens flare for your photo.
If you're editing on the Picsart app, choose the Lens Flare option to boost your summer pictures with a hyper-realistic shimmer of sunshine. Meanwhile, if you're on the web editor, search for "lens flare" under Stickers to find the right match. We recommend placing lens flares in the corners of your pictures (or near the edges of objects) so you can achieve an authentic summer vibe similar to what you'd get if you were shooting on a bright, sunny day. 
4) Make a splash with light filters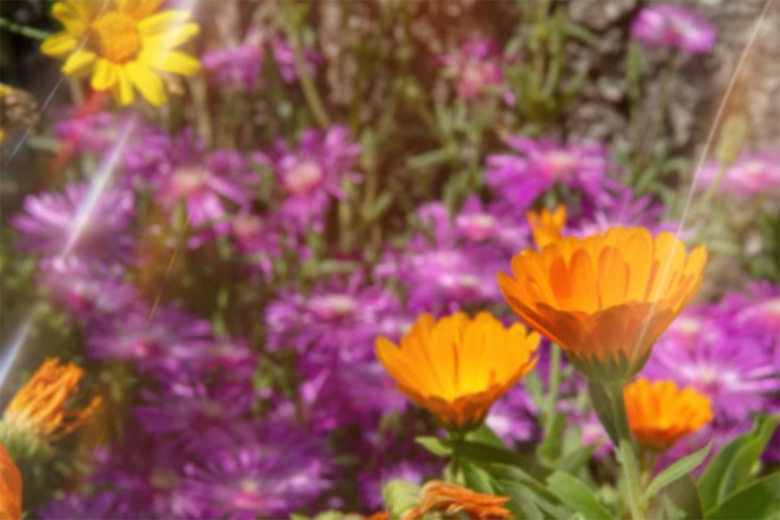 Want to turn your summer photoshoot ideas into share-worthy social media posts? Try experimenting with light filters to set your pictures apart in a social feed full of vacation pics, summer selfies, and wedding throwbacks. In Picsart, just choose Effects in the Editor toolbar, select Light Filters, and elevate your favorite shots with trendy photo effects for summer photography.
Even if you're just looking for a subtle look, our photo effects pack pro-grade features for every look and vibe. Don't forget to play around with your saturation, hue, and contrast to spotlight your creative style!
4 Ideas for Summer Photoshoots
Now that you know how to add summer vibes to photos, it's time to start planning your summer photoshoot. Add these creative summer photoshoot ideas to your must-capture list.
1) Spend quality time with your family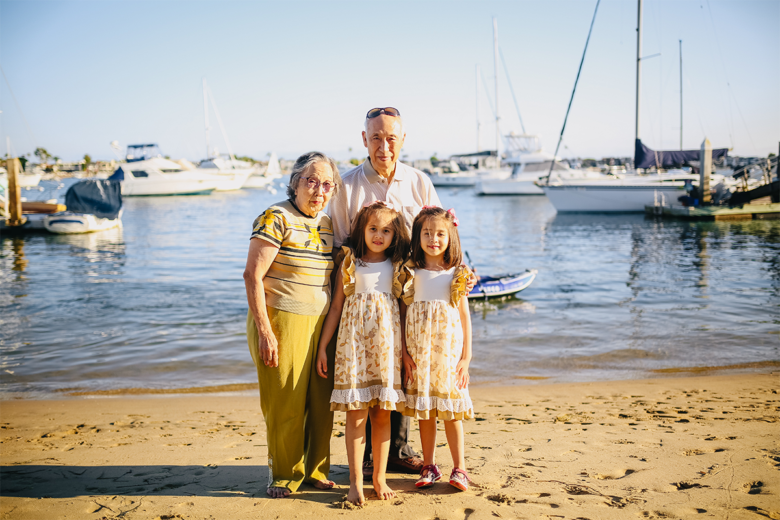 Summer is the perfect season to plan family portraits. This is because usually more family members are home and there's more natural daylight for photographers to work with. For the best results, try scheduling your photoshoot for mid-morning or late afternoon to avoid harsh shadows or during golden hour.
To bring your family photo together, try using fun summer family photoshoot outfit ideas like coordinating outfits. If you're shooting in a place with a colorful background, consider all-white attire. Whatever summer family photoshoot outfit idea you go with, be sure to check that the outfits don't clash with each other or the background. 
2) Soak up the sun during golden hour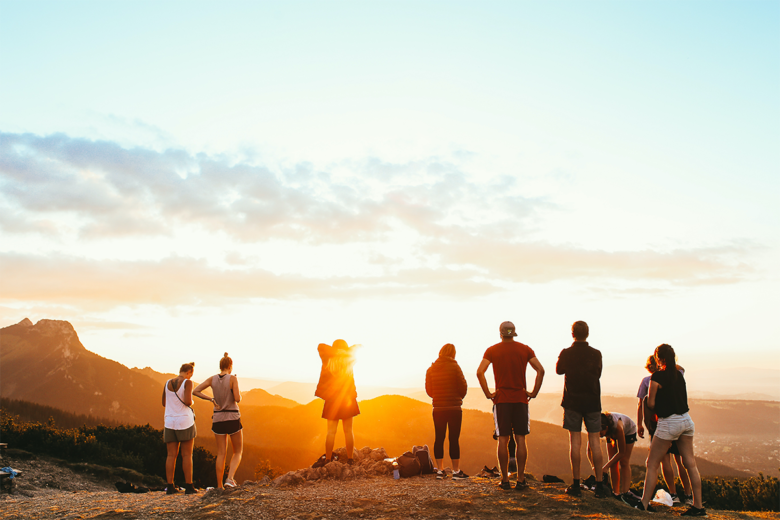 Ahhh, golden hour. It's that time of day just after sunrise and just before sunset when the sun casts a warm, golden glow on everything. 
It's also the perfect time of day for summer themed photoshoots, whether they are engagement photos or landscape pictures. And during summer, when sunsets and sunrises are longer than the winter, you'll have more amazing opportunities to capture those gorgeous golden hues. Check your weather forecast, pick a sunny day, and step outside before sunset to capture the perfect golden hour pics.
3) Turn your eyes to the sky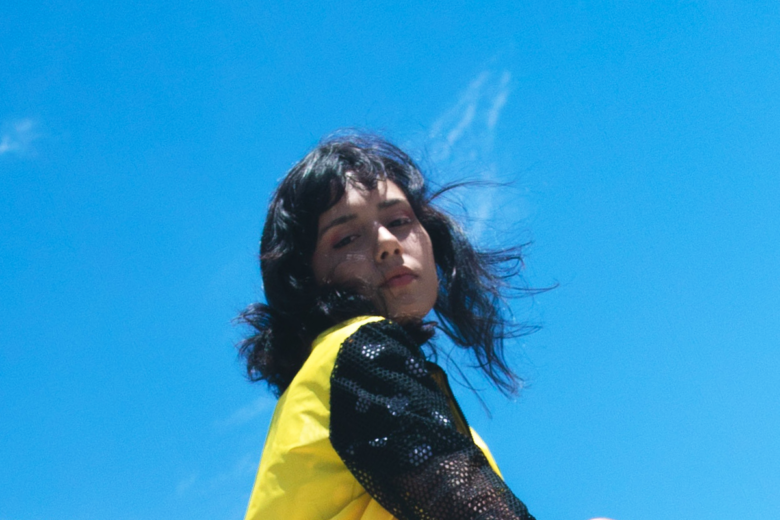 Want to put a fun twist on your summer photography? Tilt your camera upward to fill more of the frame with breathtaking blue skies. Bonus points if you capture some dramatic clouds in the background. If the sky isn't as blue as you like, you can always edit the sky color in a photo in post-production. 
While daytime summer skies are the perfect backdrop for summer pictures, your summer photoshoot doesn't have to end when the sun sets. Why not use the last few weeks of summer to master long-exposure night sky photography skills? 
4) Plan a glam summer picnic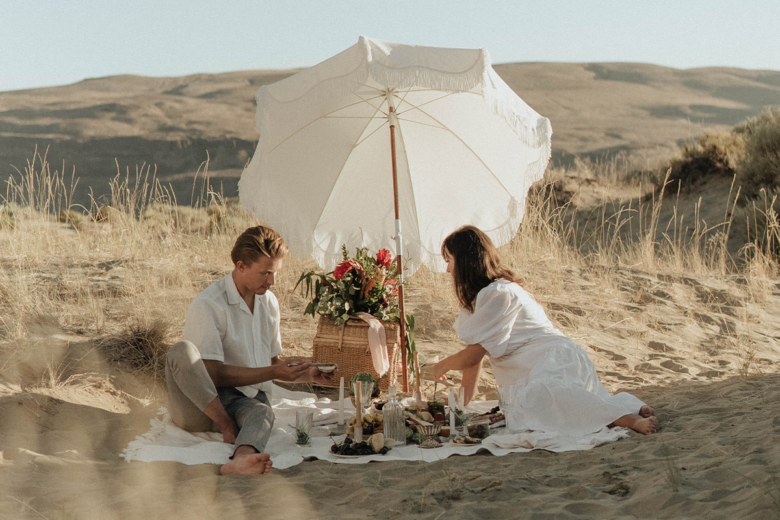 Whether you're a food photographer or just love taking pictures with friends, a glam summer picnic is a perfect excuse to hold a summer-themed photoshoot. Invite your friends and family to your favorite park, ask everyone to bring a dish, top it off with a beautiful bouquet of seasonal flowers, and don't forget to dress up. If there are any picnic items in your photos that don't fit your summer aesthetic, you can easily remove objects, people, and clutter with Picsart. 
If you need some last-minute inspiration, try checking out Pinterest for summer photoshoot outfit ideas and delicious summer snacks. And remember: your picnic can be as simple or intricate as you want to make it. 
How to Edit Summer Photoshoot Pictures Using Picsart
Whether you're editing old images to add a summery glow to them or you're adjusting photos from a summer themed photoshoot, 
Once you've captured some fun summer shots, you'll need to edit your pictures to make them stand out from the crowd. If you're searching for free and easy-to-use editing tools, use Picsart Quicktools to quickly convert, resize, or compress images. After you've made the right adjustments, it's time to start adding a summer feeling to photos.
From vacation selfies to backyard family portraits, here's how to amplify your summer photoshoot pictures with Picsart.
On the web:
1) Open the Picsart Web Editor and start a new project.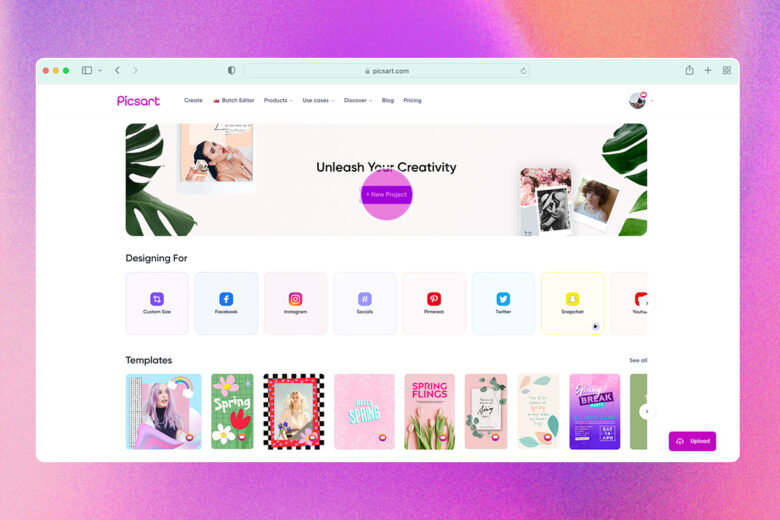 2) In the left Editor toolbar, select Uploads and select a summer photoshoot picture to edit.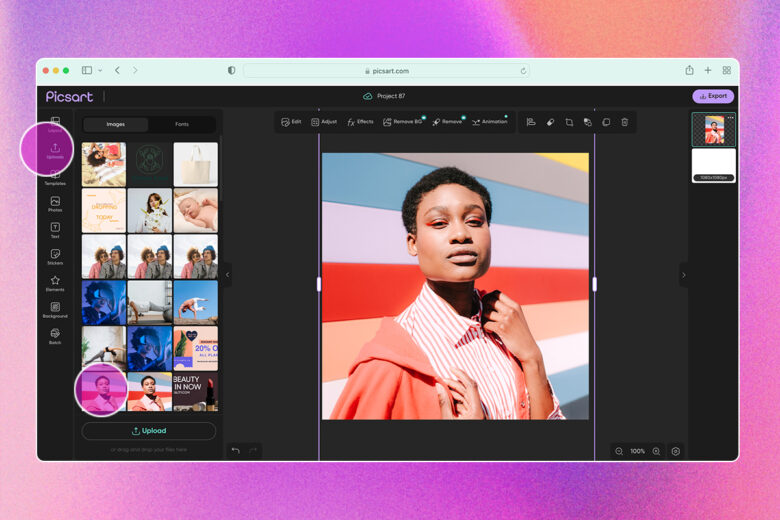 3) Now, click on Effects on the top panel toolbar to browse our library of professional photo effects. Scroll down to the Light Filters category and experiment with different filters to find the perfect match for your photo.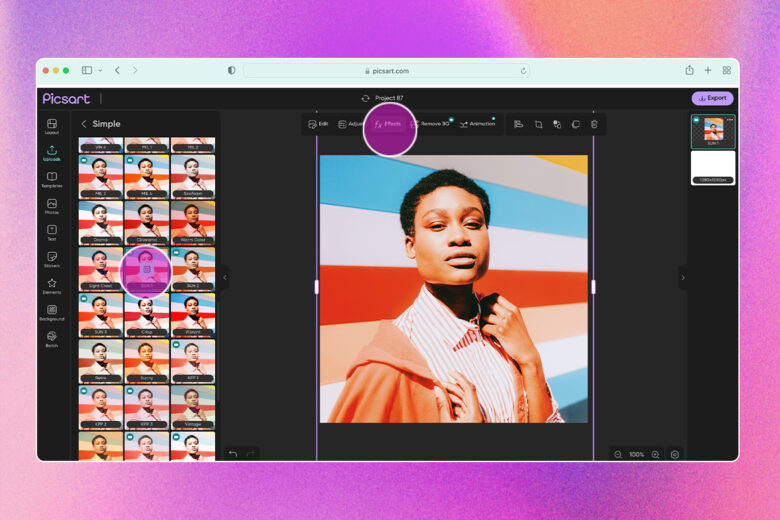 4) Click Adjust on the top panel toolbar to adjust the brightness, saturation, color temperature, and other settings. For a golden hour-worthy picture, use the color temperature slider to infuse your picture with yellow hues.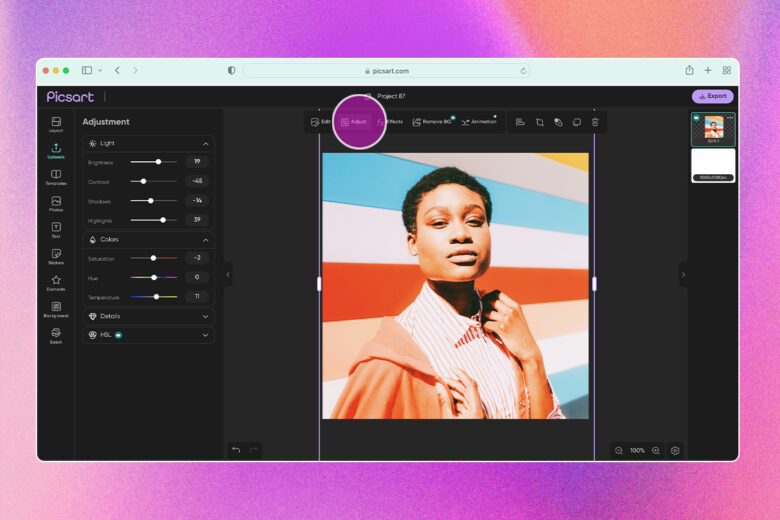 Bonus: if you want to add something extra, click on Stickers on the left panel toolbar and search "lens flare" to find hyper-realistic lens flare stickers. Position the lens flare around the corners of your pictures for an authentic summer vibe. 
5) When you're satisfied with your edit, click Export in the top right corner to save it.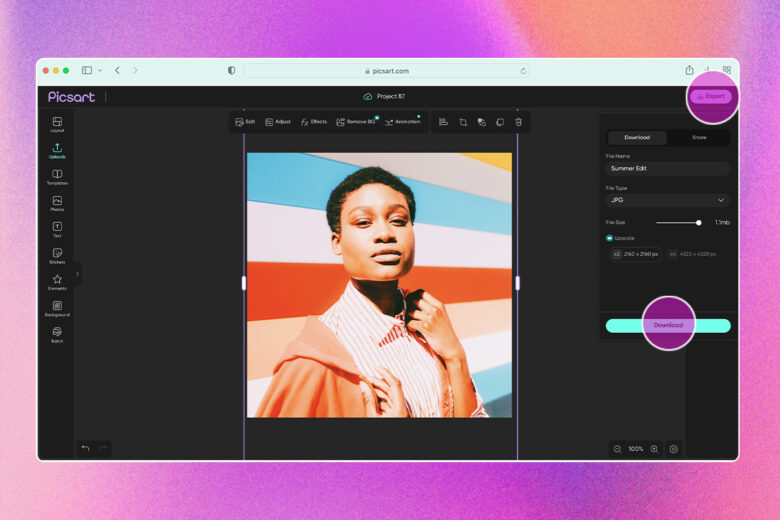 On mobile:
1) Open the Picsart app and tap on the plus sign (+) to start a new project. Under Photos, tap All Photos to select a summer picture from your photo library.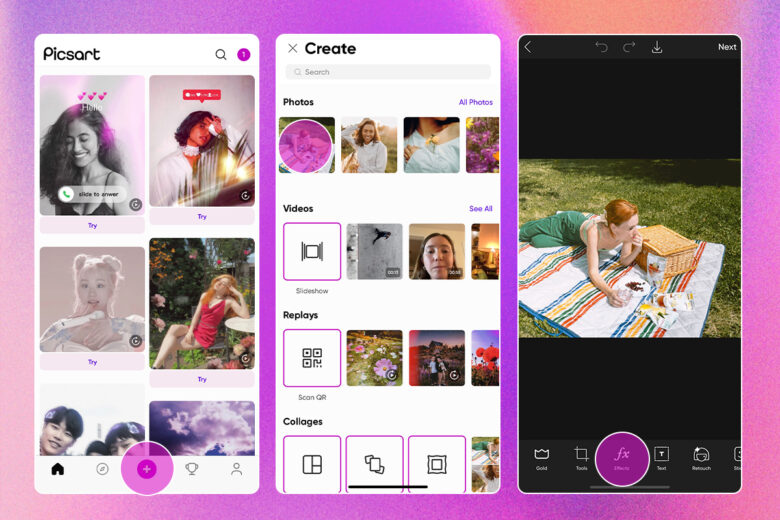 2) Tap Effects on the bottom panel toolbar. Play around with different filters under the Simple category to find the perfect match for your photo. Here, we used SUN3 to add a golden summer hue. When you're done, tap Apply to apply the filter.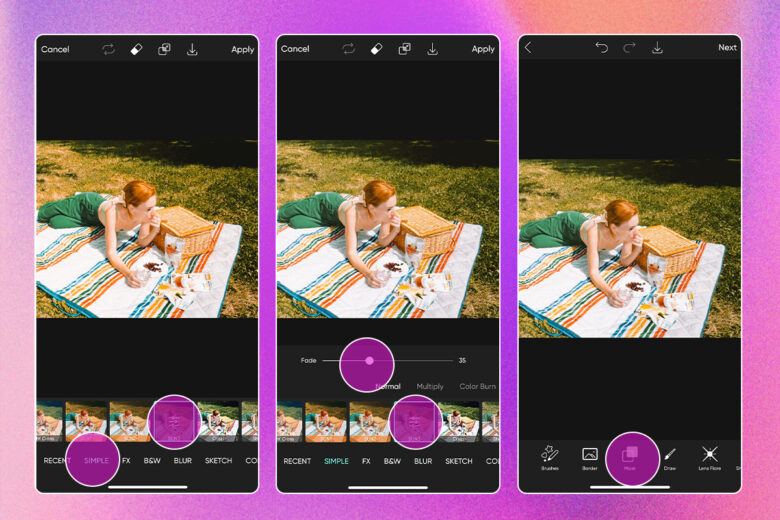 Pro tip: If you don't want to use a filter, then the Adjust tool is your friend. In the Editor toolbar, select Tools, then choose Adjust. Here, you can adjust the brightness, contrast, color temperature, and other settings to add summer vibes to your photo. Not sure where to start? Try increasing the color temperature and saturation for vibrant golden hues.
3) Let's apply a summer light filter. Scroll across the Editor toolbar and tap on Masks. Now, scroll across to find Lights masks and select one that works on your photo. Don't forget to tap Apply to save.
Bonus: If you want to add something extra to your photo, lens flares can be your secret weapon. Tap Lens Flare and scroll through the Picsart library to find the right fit. For the best results, position the lens flare around the corners of your picture.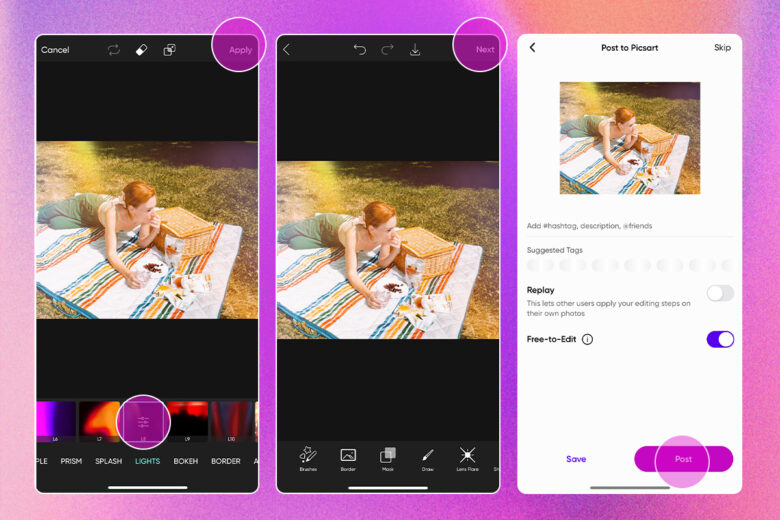 4) When you're finished, tap Next. Then, choose Save or Post your summer photos to share with the Picsart community.
Picsart is a photo and video editing platform and creative community. A top 20 most downloaded app worldwide with over 150 million monthly active users, its AI-powered tools enable creators of all levels to design, edit, draw, and share content anywhere. The platform has amassed one of the largest open-source content collections in the world, including photos, stickers, backgrounds, templates, and more. Used by consumers, marketers, content creators and businesses, Picsart tools fulfill both personal and professional design needs. Picsart has collaborated with major artists and brands like BLACKPINK, Taylor Swift, Lizzo, Ariana Grande, Warner Bros. Entertainment, iHeartMedia, Condé Nast, and more. Download the app or start editing on web today, and upgrade to Gold for premium perks!