Whether you are a small business owner looking to design a voucher to reward your loyal customers or a thoughtful friend or family member searching for the perfect gift for loved ones for special occasions, high-quality printable gift certificates can go a long way in making a simple gesture feel more meaningful. PicsArt's wide selection of special effects, stickers, editing tools, and templates can help you create a custom gift certificate that will make a big impact on your business!
Elements of a Gift Certificate
Beyond serving as a redeemable form of payment at local restaurants, spas, and retail stores, gift certificates are just one part of an integrated marketing strategy that can communicate your brand in invaluable ways to both new and existing customers. In fact, it's one of the best ways to add an incentive for customers who are not familiar with your business to learn about your products or services and encourage them to give you a shot! Read on for some of the most common elements that should be included on your gift certificate.
Company Name or Logo
As with all marketing pieces, your brand's logo must be included on any and all print collateral you distribute to your customers. Your logo is your brand's signature that communicates with your audience who you are and what you do, whether you're a coffee shop or a travel agent. Be sure to include your custom logo at the top of your gift certificate to make sure the recipient knows exactly what they are getting. Your gift certificate might circulate farther than you think, so including a memorable logo will go a long way in establishing brand recognition.
Company Branding
Your logo is one part of the brand elements that must be included on your gift certificate. But be sure to also incorporate other elements of your brand such as unique graphics, a mascot, and colors or fonts that are unique to your company.
Descriptive Title 
Make sure to include a descriptive title that explains what products, services, or experiences the certificate will be used toward. For example, if you create a printable gift certificate for dinner for two at your restaurant, be sure to indicate that clearly as close to the top of the voucher as you can. Clarity is key to avoiding confusion and disappointment when your customers use your custom gift certificate.
Details About the Offer
Below the descriptive title, it is important to include details about what the gift certificate will get your customer. For example, if the dinner for two includes specific menu items or is related to a special occasion or theme, get creative with your copy and get your customer excited about their experience. As mentioned above, stating the purpose and use of the voucher will eliminate any confusion about what is included in the offer. This description can also help tell a stronger story about your brand or company. For example, you can mention your restaurant's extensive wine list or share that your business is housed in a historic building.
Accolades or Awards
If you're a local business that has garnered praise for your unique brewery experience or for serving the best Mother's Day brunch in the city, your custom gift certificate is the place to shout this from the rooftops. Including a seal or logo from a reputable travel or restaurant rating site can strengthen your credibility and create even more excitement around your customers' visits.
Contact Information
Take the guesswork out of your customers' visits by providing all of the information they need to know in the footer or toward the bottom of your gift certificate. Include your address, phone number, email address, and website to make it easier for customers to get in touch with you or get more information about your business.
Terms or Disclaimers
If the product or service that is being offered on the gift certificate is limited or restricted in any way, be sure to include all terms and conditions on the voucher. For example, if your offer is only redeemable on certain days, make that clear on the gift certificate. Certain disclaimers are often used to protect the business issuing the voucher. For example, many businesses include a note that their gift certificates are not redeemable for cash (to prevent returns) or that the certificate is not transferable (to prevent unauthorized sales). 
6 Benefits of Using Gift Certificates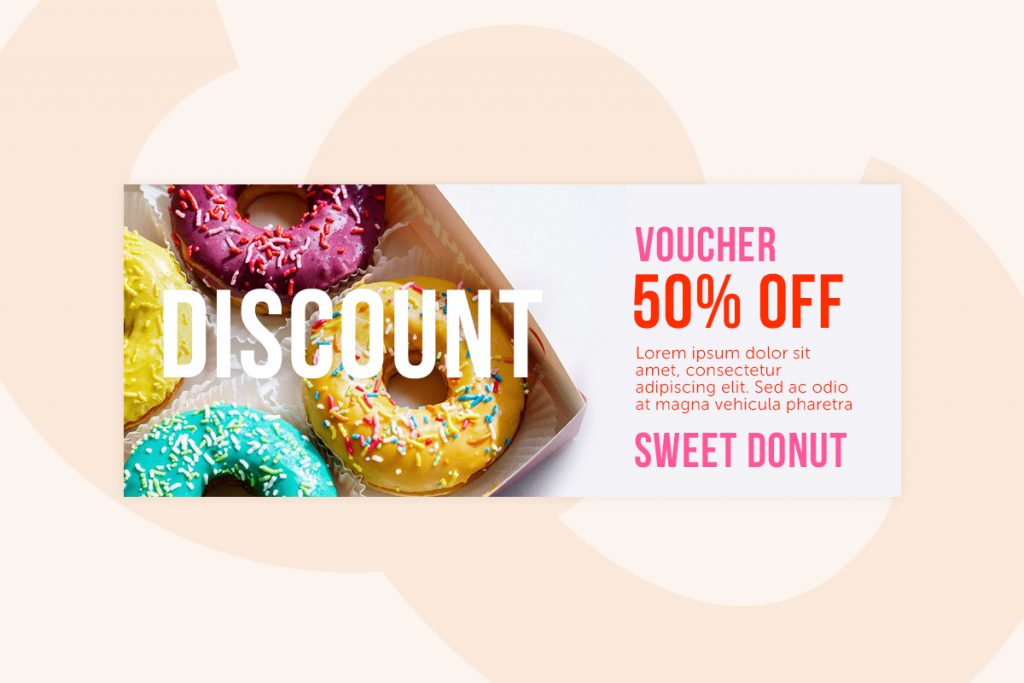 Your business can't go wrong by providing gift certificates or gift cards. Here are some benefits of using these fun and profitable perks!
1. Reward Loyal Customers
Keep loyal customers coming back to your business with a simple and low-impact reward for being supportive. Gift certificates ultimately create goodwill among your customers and will inspire positive feelings toward your products or services.
2. Promote Your Brand
If you're just starting out as a business owner or want to expand your reach to new and untapped demographics, a gift certificate is a great way to introduce your products and services to those unaware of your brand. This is also a great tip if you are opening an additional storefront in a different region to get the word out about a new local business.
3. Encourage Repeat Patronage
Beyond rewarding loyal customers for their business, gift certificates encourage patrons to come back to your business after their first visit with a clear and valuable incentive. For example, providing a customer with a 10% off coupon on their next purchase or a free add-on service will ensure they keep you in mind for next time. 
4. Gather Customer Data 
Good branding and marketing are nothing without data. Providing gift certificates and documenting the use and success of gift certificates can give you an inside look at who your customers are and what gets them to patronize your business. 
5. Inspire Immediate Sales
Your business has made a sale whether or not a customer uses their gift certificate or gift card. This is a great way to guarantee sales regardless of whether your inventory moves or a customer steps foot inside your business.   
6. Create Additional Brand Touchpoints
Gift certificates don't only benefit or provide incentives to the customer. They can also be useful collateral to gather customer information and enhance your outreach processes. Collect customer names, email addresses, phone numbers, and any other information that can be used to continue your brand's relationship with your customers. 
3 Ideas for Making Your Own Gift Certificate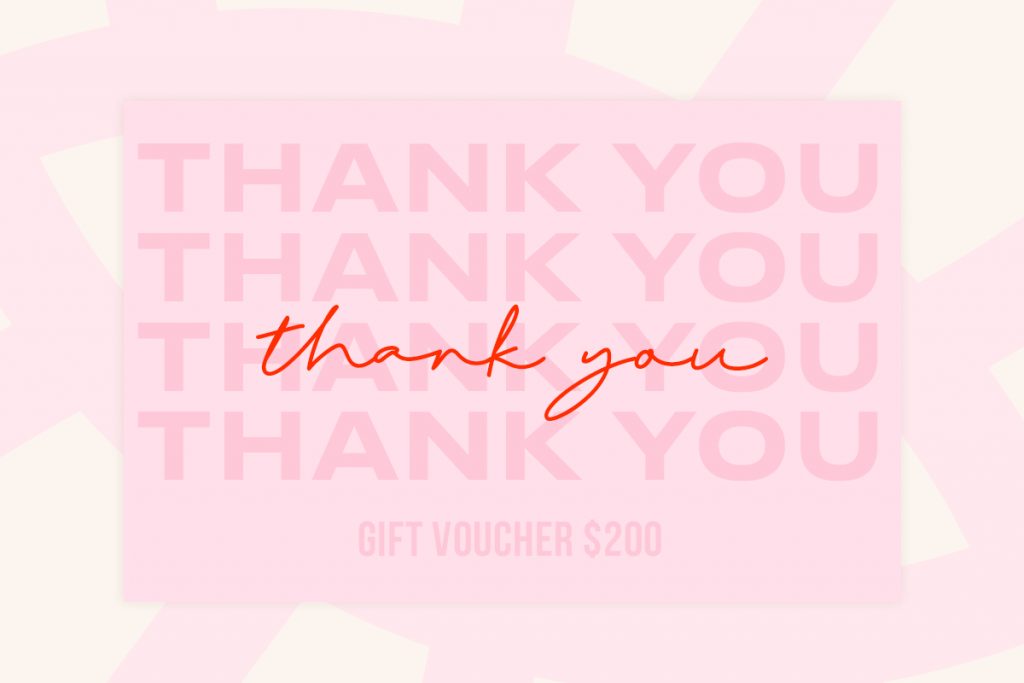 Get Creative with Formats and Templates
You don't have to stick to the flyer or traditional voucher strip format that you've seen a million times over. Mix it up with different shapes and sizes to add a unique touch to your business gift certificate.
If you're just getting started, use one of our gift certificate templates to kickstart your design.
Consider the Season
Is the busy holiday season upon us? Is Mother's Day coming up? Make it festive! Consider current or upcoming seasonal elements when you determine the design and intended use of your gift certificate.
Use Strong Visuals
A gift certificate is essentially a flyer for your business, so you want to make sure you create a piece of branded material that not only captures the spirit of your business but is also visually appealing. Use graphics and images that reflect the quality of your brand and what you are capable of offering to your customers. You can crop photos with PicsArt's free crop tool for a high-impact look or create geometric shapes and patterns for a funky effect.
How to Make a Gift Certificate Using PicsArt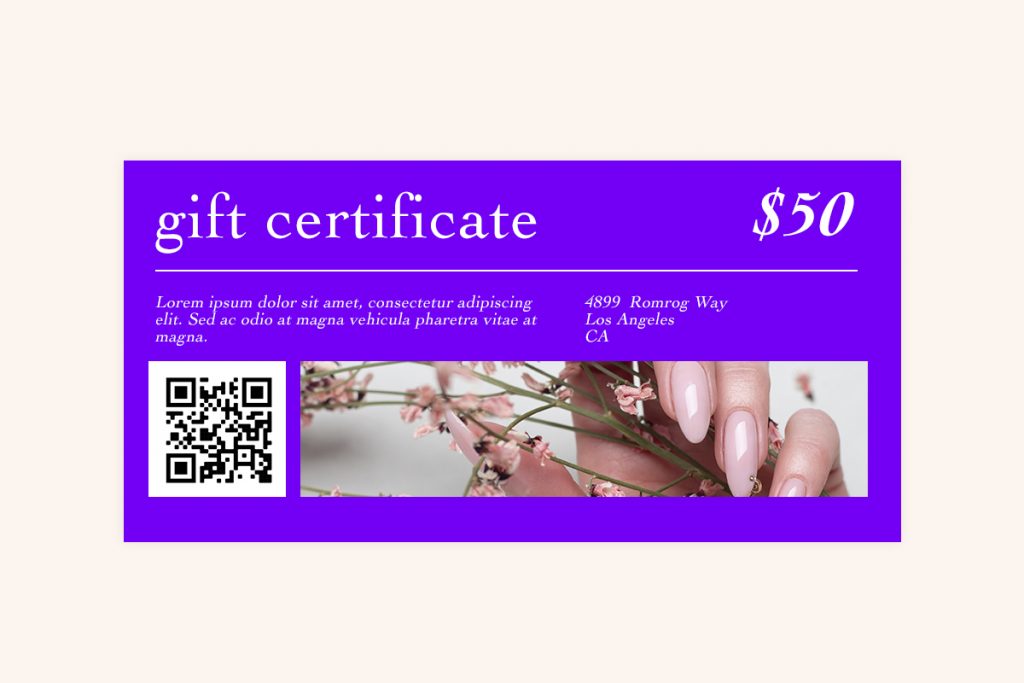 In-App
Launch the

PicsArt app

on your mobile device. 

Tap on the purple + at the bottom of your screen. Scroll down to the

Drawings

section and tap on

Pick Canvas

. Select your desired

template

and determine your preferred orientation from the available options.

Tap on the purple arrow at the top of your screen or select a background option to go to the next editing screen.

Customize your gift certificate design with

typography

, shapes, photos,

stickers

, and colors. Get creative with borders and collages for a unique look. 

Once you're done editing, tap on the arrow at the top of your screen to

Save

and Share your gift certificate. 
Web
Launch the

PicsArt web editor

on your browser. 

Select from pre-formatted

template

dimensions or explore the ready-to-

use templates

for inspiration.  

Customize your gift certificate design with

typography

, shapes, photos,

stickers

, and colors. Get creative with borders and collages for a unique look.  

Download or share your

custom gift certificate

creation by selecting one of the options at the top right of the page.
PicsArt all-in-one Photo and Video Editor, Collage, and Sticker Maker is the world's largest creative platform with over 150 million monthly active creators and influencers. PicsArt has collaborated with major artists and brands like Taylor Swift, The Jonas Brothers, Gwen Stefani, Maroon 5, Lizzo, Meghan Trainor, One Direction, MONSTA X, Warner Bros. Entertainment, iHeartMedia, Condé Nast, and more. Download the app today to level-up your photos and videos with thousands of quick & easy editing tools, trendy filters, fun stickers, and brilliant backgrounds. Unleash your creativity with PicsArt and upgrade to Gold for awesome premium perks!