Coffee is one of the most addicting drinks in the world. If you don't start your morning with a nice cup of coffee, it's likely you know someone that does. Cold or hot, this drink remains relevant no matter the season. This multibillion-dollar market is hard to break into; however, it's totally worth the effort if you're passionate about all things caffeine and the ritual of brewing coffee! 
Have you ever considered opening your very own coffee shop? While the coffee brewing skills and knowledge will be the heart of your business, in order to achieve popularity in the industry, you have to work on the "face" of your brand, including logos, fonts, colors, graphic design trends, and so much more. 
So what exactly is the face of your business? It's the visual branding that differentiates your company from the rest. Visual branding consists of many different elements, one of the most important being your coffee shop logo. Just think about how many times you've seen images of coffee cups shared across popular social media outlets like Instagram! A cool logo stamped on an Instagrammed coffee cup is great free marketing for you! Wondering where to start with creating your own coffee company logos? Look no further – we've prepared everything you need to know to create your own coffee house logo!
So let's get started!
What Makes a Good Coffee Shop Logo?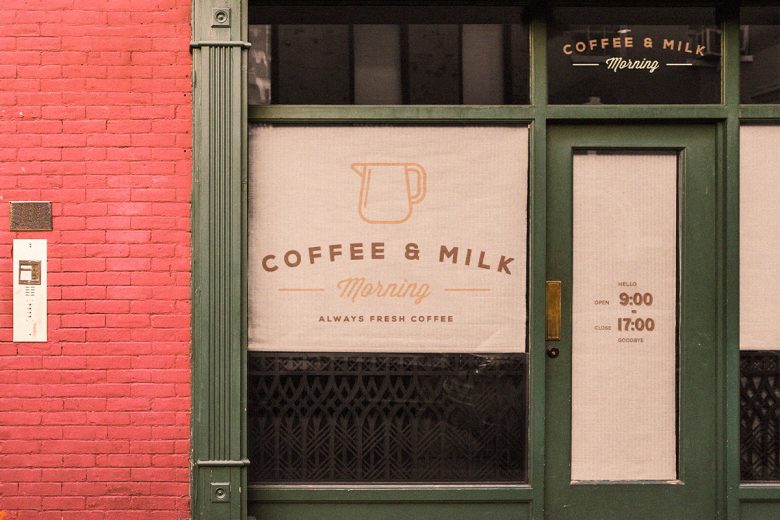 Creating a coffee shop logo is easy, but creating a good one takes a lot of skill. Coffee companies often fail due to poor marketing or brand value positioning, and this includes the logo. With so much competition it's important to create a logo that will help your coffee company stand out and be easily recognizable. A good coffee brand logo will help you gain fans even before they've sipped what your shop has to offer, while a bad one might make customers leave despite the good product. 
So what exactly goes into making a good coffee shop logo? 
Easily Recognizable Color Scheme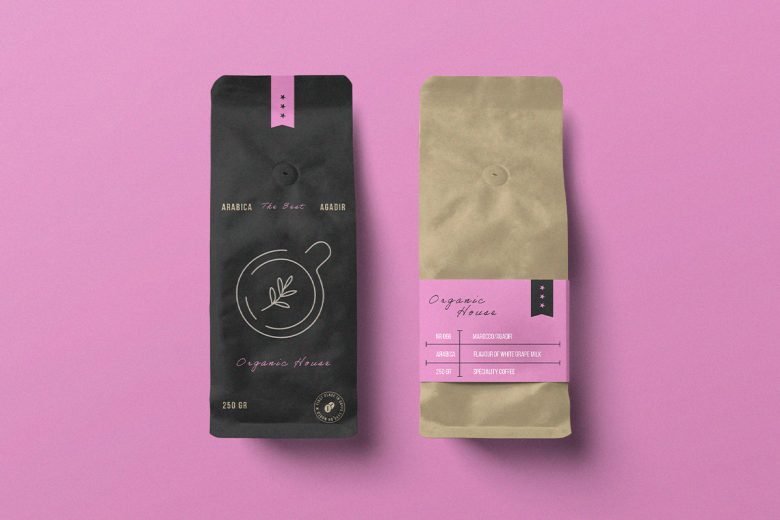 The easiest way to remember a company is by its color scheme. If you manage to create an iconic color scheme for your coffee shop logo, then your customers will have an easier time recognizing and finding your coffee shop in foreign places. Just think about how many times you've been in a new city and seen someone carrying a cup from your favorite shop back home. Keep things simple and pick a color scheme with no more than three colors. Make sure that the colors complement your brand image and logo design, reflecting the feelings you want your customers to experience with that first sip or when they carry your cup out the door.
Tell a Story
A good coffee shop logo should tell the story of your brand. You don't have to necessarily include a lot of elements in it. A minimalist graphic design take on a coffee house logo can still capture the entire story behind the creation of your coffee shop. Is your focus on speedy service, high caffeine content, an at-home customer experience, or eco-friendly sourcing? Whatever it may be – you should tell this story in your coffee shop logo! 
A logo that tells a story, potentially sharing the brand ethos, will help customers establish an emotional connection with your brand that keeps them coming back for more. Focus on the message you want to communicate with your customers and build your logo based on it.
Consider Including the Brand Name
Your coffee shop name plays an important part in creating the logo. Incorporate geometric shapes, color schemes, and images that are connected with the company's name in your coffee logo design. Your coffee shop name can also help guide the overall aesthetic of your visual branding. Take your time and do your research when it comes to incorporating your company's name into the logo and you're guaranteed to get great results! 
Differentiate Your Brand
Do research when it comes to your competition before working on your logo. You don't want to create a logo that can be mistaken for another company. Understand the common elements and colors used in the logo designs of competitor coffee shop companies and avoid using them in your own logo. Create a logo that helps to highlight what makes you different from your local competitors. This will pique curiosity among potential customers and increase overall interest in your coffee shop. Seems simple, but it's very effective!
Experiment with Typography
This one is optional as some brands prefer to have logos that don't contain text, but we still recommend experimenting with typography before your final decision. From handwritten caligraphy to more graphic fonts, there are so many choices when it comes to typography. Play around and try to find or create something that best fits your coffee shop vibe. Ask yourself what type of environment you are trying to foster for your consumers and pick the typeface accordingly. Looking for typography inspiration? Get inspired by this list of 30 fonts for design projects.
If you have considered all of these points when creating your coffee shop logo then you're well on your way to creating some good logo and branding options!
Coffee Shop Logos Versus Regular Logos
You might be wondering if there's any difference between a coffee shop logo and a regular logo. While there are a lot of similarities, there are a few crucial differences. Coffee shop logos have managed to create their own aesthetic throughout the years. Despite the logo differences between different coffee shops, there's a common aesthetic trend that most choose to follow.
In a way, customers have learned to identify coffee shops based solely on logos. Common imagery such as a cup, wafting steam, coffee brewing tools, and color scheme similarities have helped to create a recognizable aesthetic for coffee company logos. You can make a good coffee shop logo following typical logo design guides, however, understanding the intricacies of the industry can help to create a memorable logo.
What Are Some Cool Coffee Logo Ideas?
Now that you know why it's important to create a unique logo for your company and key elements to consider while designing it, it's time to look for design inspiration. Check out this list of 15 amazing design ideas for your coffee company logo.
Simple Typography
You'll find amazing coffee shop logos that only use text in their logo design. There are numerous fonts in PicsArt that you can choose from to set the right tone for your coffee shop. Don't limit yourself to only one font! Experiment and combine different typefaces to create the perfect logo.
Vintage
Vintage coffee shop logos are always in style. There's something about coffee and vintage iconography that creates a beautiful harmony. You can still experiment with different colors and fonts as long as keep the retro feel to it (pro tip: consider using retro filters). 
Coffee Cup Images
What's the first image that pops to mind when you think about coffee? Most people think of a steaming mug, so it's not surprising that this is a popular choice when it comes to coffee house logos. You can either create a minimalistic design with a coffee mug or pick a more elaborate approach, whichever fits your brand best! 
Urban
Urban logos are perfect if you're planning to open your business within a busy city. The slick and modern feel of an urban coffee brand logo will help you attract coffee lovers from all over the city!
Organic Design
Organic logos are especially great if your business is selling organically grown, fair-trade coffee. It's important to highlight this fact through your coffee shop logo to attract potential customers. Adding green to your palette or using images of leaves and beans in your logo can help you achieve this effect!
Minimalist Design
Minimalist designs on coffee shop logos are very popular for a good reason! It has become clear that people prefer simplistic, yet clear logos over complicated ones. 
Dark Tones
A coffee shop logo with a muted, dark color palette will help you create a sophisticated image for your brand. Sometimes muted colors pop best among the bright tones used by competitors. Consider using a shade of slate for a darker minimalist design. 
Pop Culture Reference
Who doesn't like a pop culture reference in a logo? As long as you're not facing any copyright issues, it's fun to reference pop culture in your brand design. This will help you quickly attract a group of new fans to your business. 
Quirky Design
A lot of coffee shop designs are very serious and sophisticated, so in order to stand out from the competition, you can try something quirky and fun! People usually crave coffee when they're exhausted and seeing a quirky logo might pique their attention.
Traditional Coffee Symbols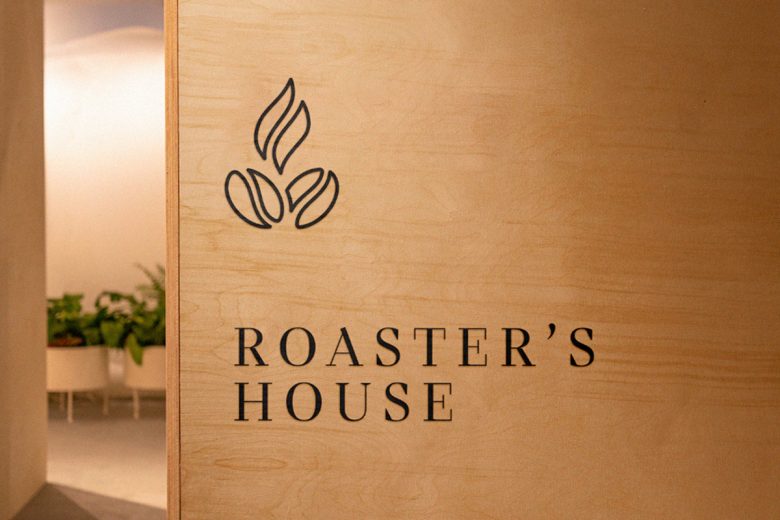 This can range from your color schemes to images used in your logo. Include iconography that is traditionally associated with coffee such as a plant steam or coffee beans, the image of a roaster, brewing methods, or swirling steam coming off of a cup. This will help people quickly identify what your brand sells. 
Humorous Logo
Jokes such as "don't talk to me before I've had my coffee" are very popular among coffee lovers so why not try incorporating them into your logo? If your logo makes people laugh, they'll establish an emotional connection with it and may be more likely to make a purchase!
Energetic Design
Establish how your coffee will make customers feel – i.e. refreshed and energized – through your logo. Anyone looking for a quick recharge may be drawn to an energetic design! Do this by including images inspiring movement and/or bright colors like pastel red or bright yellow in your design.
Hipster Design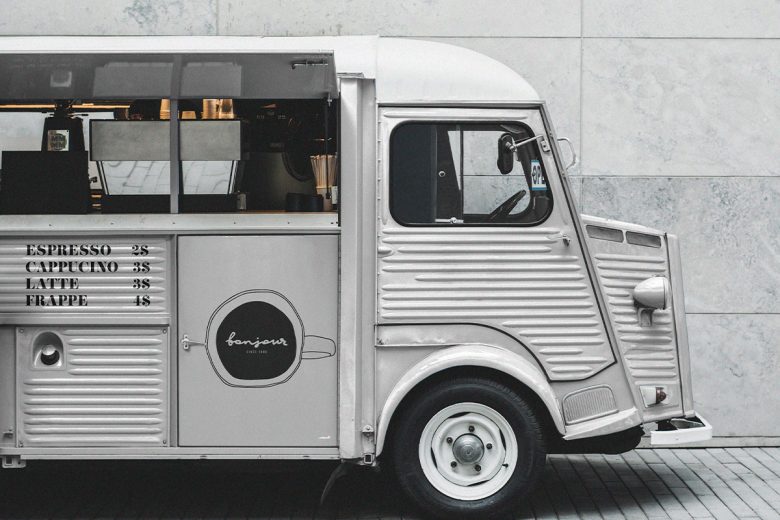 Hipsters are associated with a love of fine coffee, so why not pay homage to them through your coffee shop logo? If your customers can relate to your logo, they'll create a connection with your brand as well! 
Coffee Bean Iconography
You can never go wrong with using coffee beans in your coffee company logo. You can either incorporate them into the text of your logo, replacing the letter "O" with coffee beans, or use them separately as ornamental design elements. 
Animal Logos
Does that first cup of coffee make you feel like you can rawr? Including cute animals in your coffee house logo design will help you stand out from competitors. Consider creating a brand mascot that embodies your company's ethos, and use an image of that animal in your logo.
Now that you're feeling inspired to create your own coffee shop logo, it's time to start editing! 
How To Make a Logo in PicsArt
If you want to create a beautiful coffee shop logo, you should definitely check out PicsArt. This versatile photo editor will make the process super easy and fun! 
In order to create a coffee shop logo in PicsArt you'll need to:
Step 1) Open the PicsArt editor.
If you're using the app to make your logo, tap the purple plus icon at the bottom of the screen. If you're using the PicsArt web editor, click the Create button in the top left corner of your screen and you'll be able to start the editing process.
Step 2) Upload an image from your image gallery or use PicsArt's #FreeToEdit photos.
If you have pre-prepared assets or images that you want to use for your logo, you can upload them from your phone or computer gallery. Alternatively, you can check out the #FreeToEdit images in PicsArt. If you simply want to have a plain background, scroll down to the Backgrounds section and select either a colorful or transparent background.
Step 3) Experiment with fonts.
Add the name of your brand by experimenting with the variety of fonts available on PicsArt. Keep in mind that you can use the search bar to find a specific font or click one of the hashtags such as #Handwritten or #Artistic to explore different styles. 
Step 4) Check out the sticker section!
Tap or click the Sticker button and you'll find many different images and designs with transparent backgrounds that you can add to your logo. Use the search bar to find the perfect sticker for your coffee shop logo! 
Step 5) Save your logo.
Once you're done creating your logo, click to Download and Save the design to your gallery or upload it to PicsArt to share it with your followers! 

PicsArt all-in-one Photo and Video Editor, Collage, and Sticker Maker is the world's largest creative platform with over 150 million monthly active creators and influencers. PicsArt has collaborated with major artists and brands like Taylor Swift, The Jonas Brothers, Gwen Stefani, Maroon 5, Lizzo, Meghan Trainor, One Direction, MONSTA X, Warner Bros. Entertainment, iHeartMedia, Condé Nast, and more. Download the app today to level-up your photos and videos with thousands of quick & easy editing tools, trendy filters, fun stickers, and brilliant backgrounds. Unleash your creativity with PicsArt and upgrade to Gold for awesome premium perks!