Hot pink is the name of a blazing bright pink that many associate with the neon fashion of the early 1980s or the 2000s. But Hex #ff69b4 (also known as Hot Pink) has been on the scene long before that. 
In 1940, an advertisement in a newspaper in San Antonio, Texas described 21 brand new shades, including 'Hot Pink,' a new color success for Spring. But what is hot to some is not to others. The very first documentation of Hot Pink's existence was a description from Bentley's Miscellany, a British literary magazine popular in the 1840s.  
"Then, never was seen living woman so gratuitously ill-dressed! One might have believed she had a sworn antipathy to pure colours… Hot pink, mouldy blue, livid lilac, and diseased green: such were her preferences …"
Fast forward to today. After a year of lockdown, thanks to the Covid pandemic, it's high time to revisit hot pink in fashion and in everything else! The influence of Gen Z has something to do with this budding trend. Softer shades of the color are known as "Millennial Pink," but lately, it's all about the joyful highlighter hues of the early 2000s.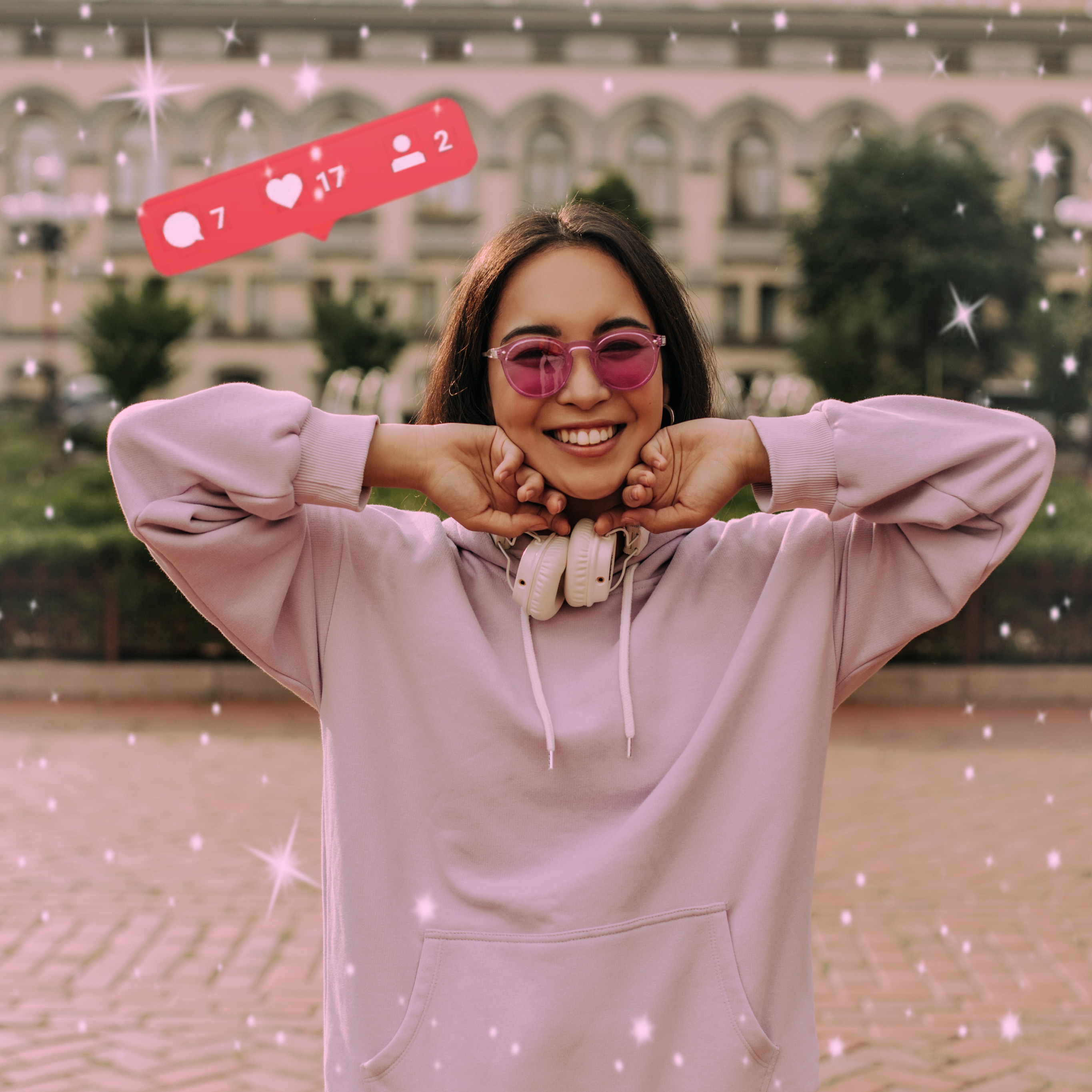 via PicsArt
What Does Hot Pink Stand For?
It's a known fact that color can affect our moods and behaviors. Traditionally, many people immediately associate pink with femininity, girlhood, softness, and kindness. Pink often also brings to mind romance and the famous holiday for celebrating passion and love, Valentine's Day. 
In general, hot pink tends to be a polarizing color. Some love it, some hate it, but it grabs everyone's attention. Because it's often associated with femininity, companies that cater to women often use hot pink in their branding and logos. 
According to one historian, an architect named Annmarie Adams, pink didn't always have a feminine persuasion. Pink only became the default feminine color after World War II. Before then, it was common for girls to wear blue, while mothers would often dress their baby boys in pink. Here's where the history of bright pink gets a little dark. According to Adams, a cultural shift happened after the nightmarish years of Nazi Germany. Similar to how German Jews were forced to wear badges that identified their cultural or religious background, the Nazis forced gay men to wear pink triangles on their sleeves. The pink triangle has since been reclaimed by the LGBT community as a symbol of pride.
But the history of the color pink gets even more strange. Since pink is thought to create a mood of tranquility and sensitivity, one shade of pink is known as "drunk tank pink." Pink is even used in prisons and jails for the calming effect it has on inmates. While this effect has been demonstrated, researchers of color psychology have found that pink only tranquilizes people during their first exposure to the color. Studies have shown that inmates become even more agitated once they get used to color. 
As we've discussed, the hot pink hue is packed with energy and doesn't go unnoticed. It is provocative and bold, always making a statement. Hot pink is funky, youthful, and vibrant. Since the hot pink shade of the color is so bright and electric, it's become a favorite of punk rockers and graphic designers. 
How to Match Colors with Pink
Hot pink's complementary color is a bright seafoam green. The two colors look great together, but those aren't the only color combinations that you can try:
Hot pink with a range of related pinks looks spectacular and romantic. While pairing similar colors to hot pink can be helpful when

designing Valentine's Day greeting cards

, looking at a set of similar pinks can also help you find inspiration when you see it next to your original hot pink color. Try this: pairing #ff1d8e, #ff369b, #ff83c1, #ff4fa7, #ff9cce, Using

color theory

can definitely help to improve your design, art, and photography. If you want to take your photos to the next level, start using

analogous or triadic colors

.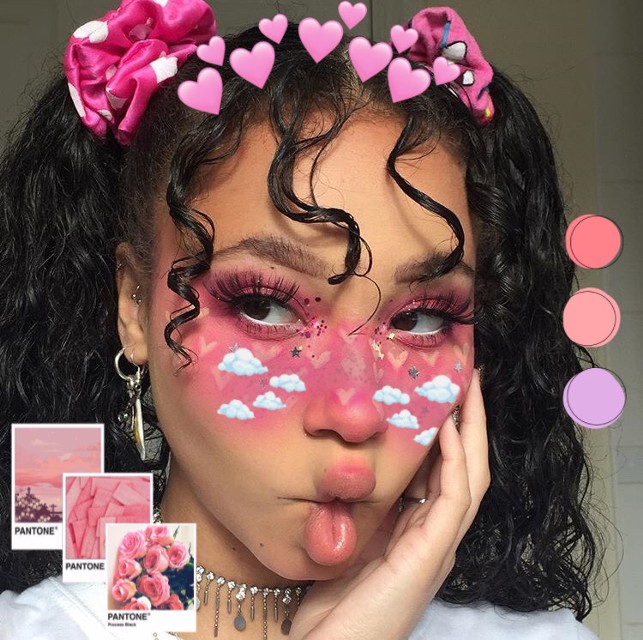 via PicsArt
Analogous colors are three colors next to each other on the color wheel. To find an analogous color, take a close look at the color wheel. Then, pick the three colors to the left or right from it. Those four colors are analogous colors.The analogous colors to hot pink (#ff69b4) are bright orange (#ff6969) and bright purple (#ff69ff). 

Just like analogous colors, triadic colors are easily identified using the color wheel. A triadic color scheme uses three colors that are evenly spaced around the color wheel.

For example, the three primary colors form a triadic color scheme: red, yellow, and blue. The triadic colors to hot pink are bright green (#b4ff69) and bright blue (#69b4ff). These three colors are fun and summery together.

Tetradic color scheme just refers to a way to choose four colors on the wheel, which is why it's known as a rectangular scheme. Simply imagine drawing a rectangle on the wheel. The four corners represent your color palette. For example, pink, red-orange, blue-green, and indigo.
Colors That Go with Pink
Hot pink stands alone as a rebellious and exciting color. However, when hot pink is combined with other color schemes, it really comes to life. 
Hot Pink and Blue: 
Even though pink and blue don't exactly compliment each other, (although if you add yellow, they form a triad), culturally, we've paired them as opposites. Party supply stores and greeting cards have convinced us that pink is for girls and blue is for boys, so putting them side by side inspires some kind of color harmony.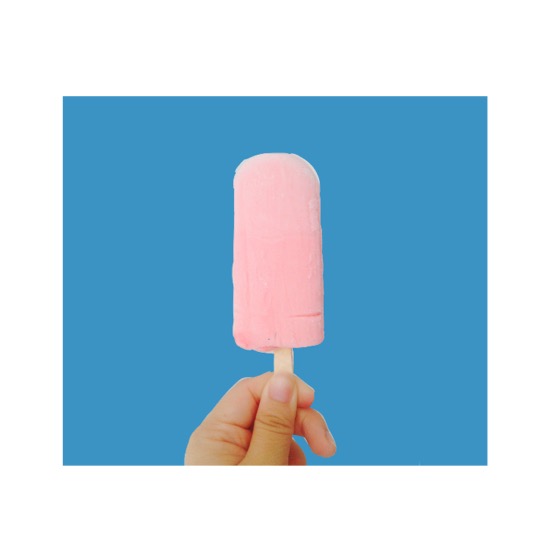 via PicsArt
Neon Green and Hot Pink
One thing that is so wonderful about this complementary color combination is how often it occurs in nature. Every spring, you are sure to see pink blossoms blooming out of green leaves and stems. Pink and green naturally go together like black and white.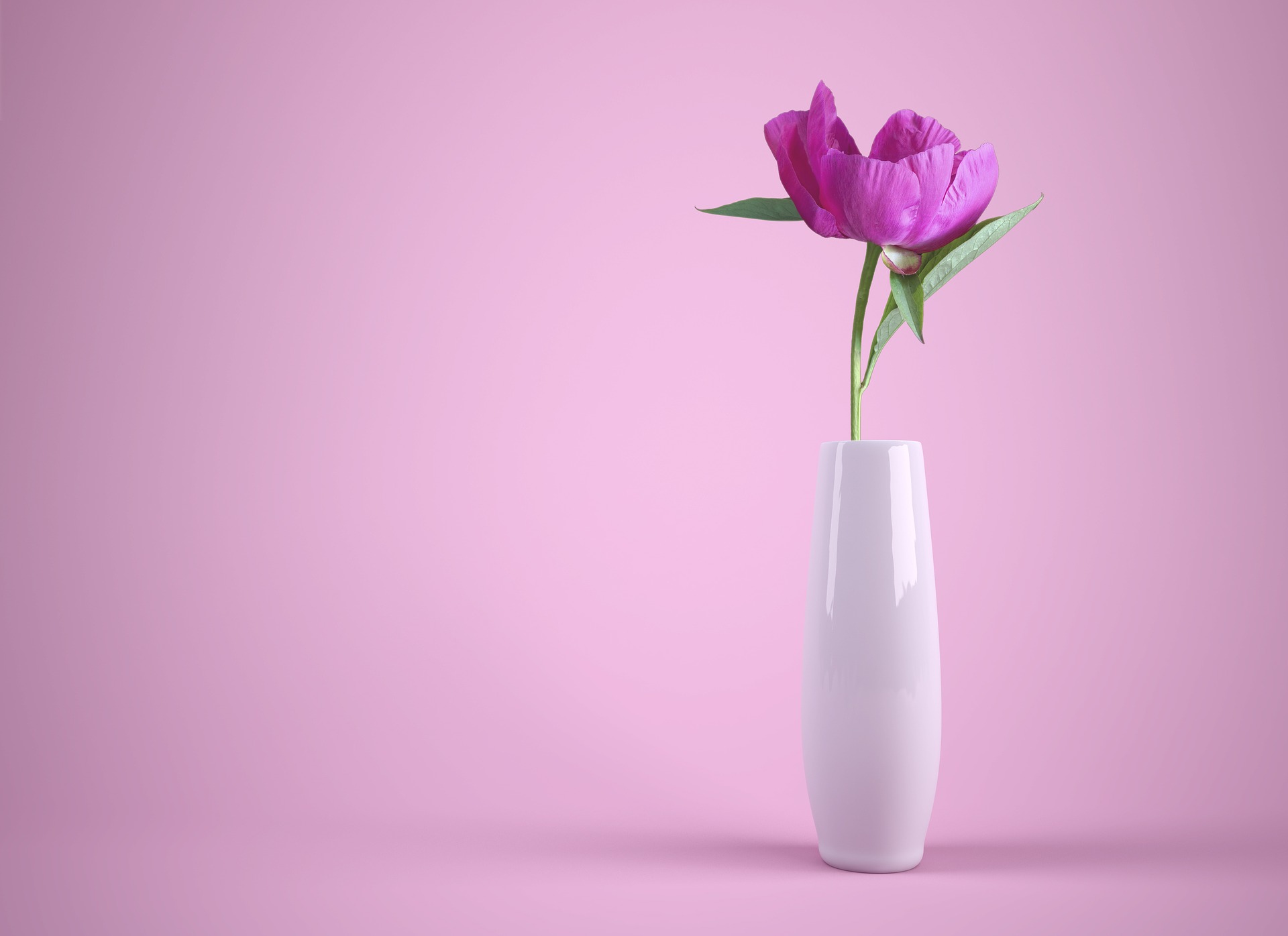 via PicsArt
Black and Hot Pink 
This vintage color combination throws it back to the era of poodle skirts and Parisian shopping bags. This high contrast color combination, from bright to dark, can be a lot of fun to play around with.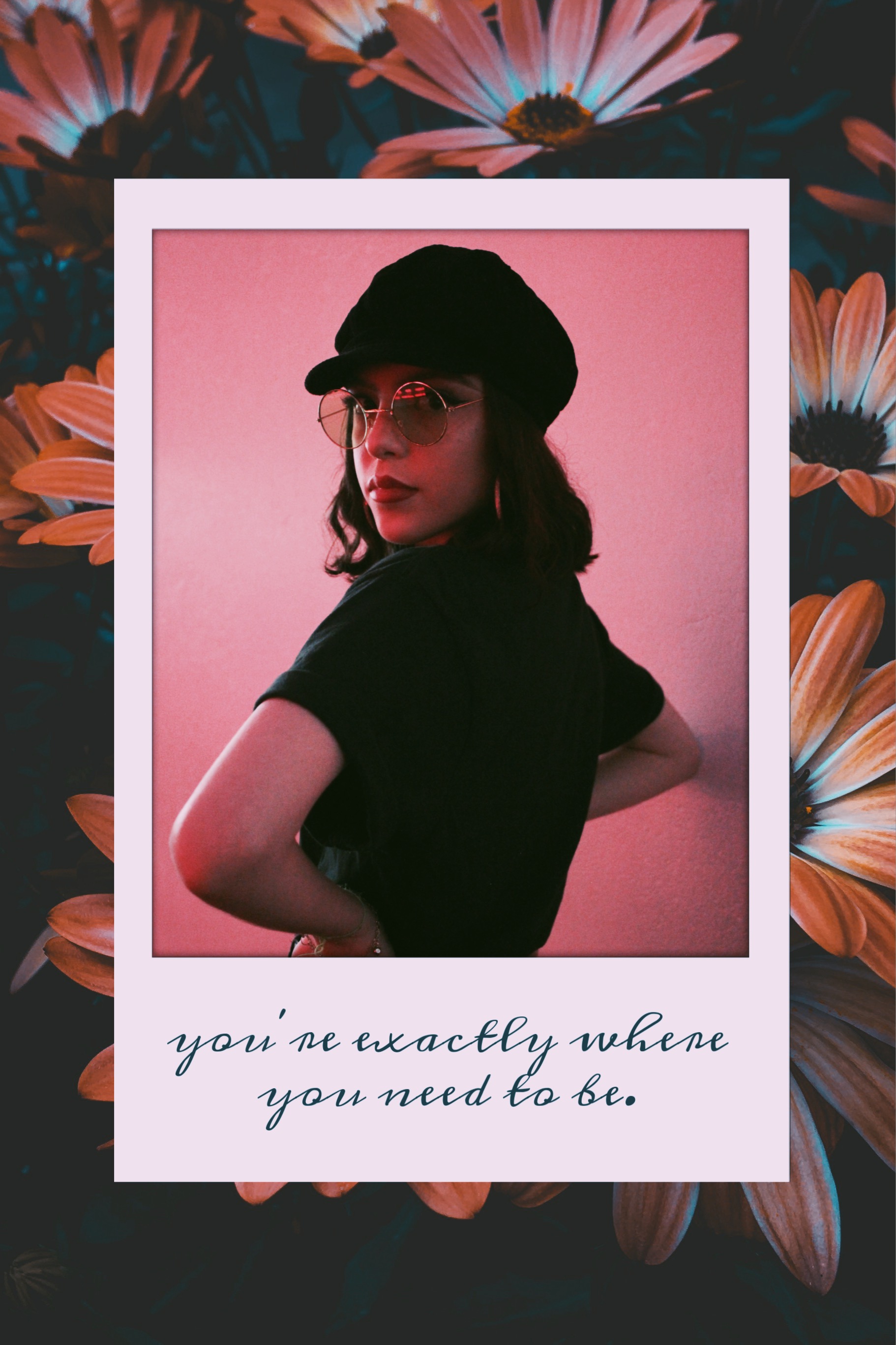 via PicsArt
Create Fantastic Photos Using Hot Pink
With so many options to choose from, now you can incorporate hot pink into your graphic design, with some inspiration from PicsArt to get you started.  Here are some ideas on how to create your own masterpieces with the hot pink color. 
Pop Art
Pop art is more than an art movement. For the genre's fans, it's a lifestyle, a craze, and a way of seeing the world. Pop art emerged out of the 1950s and 1960s when plastics and consumer goods were taking over the world. The term "pop" refers to what is popular and fashionable, images and ideas which are young, bold, and fun. Pop artists used everyday consumer objects to reflect the changing desires of culture. To quickly catch the eye, pop artists frequently use bright and vibrant shades and colors.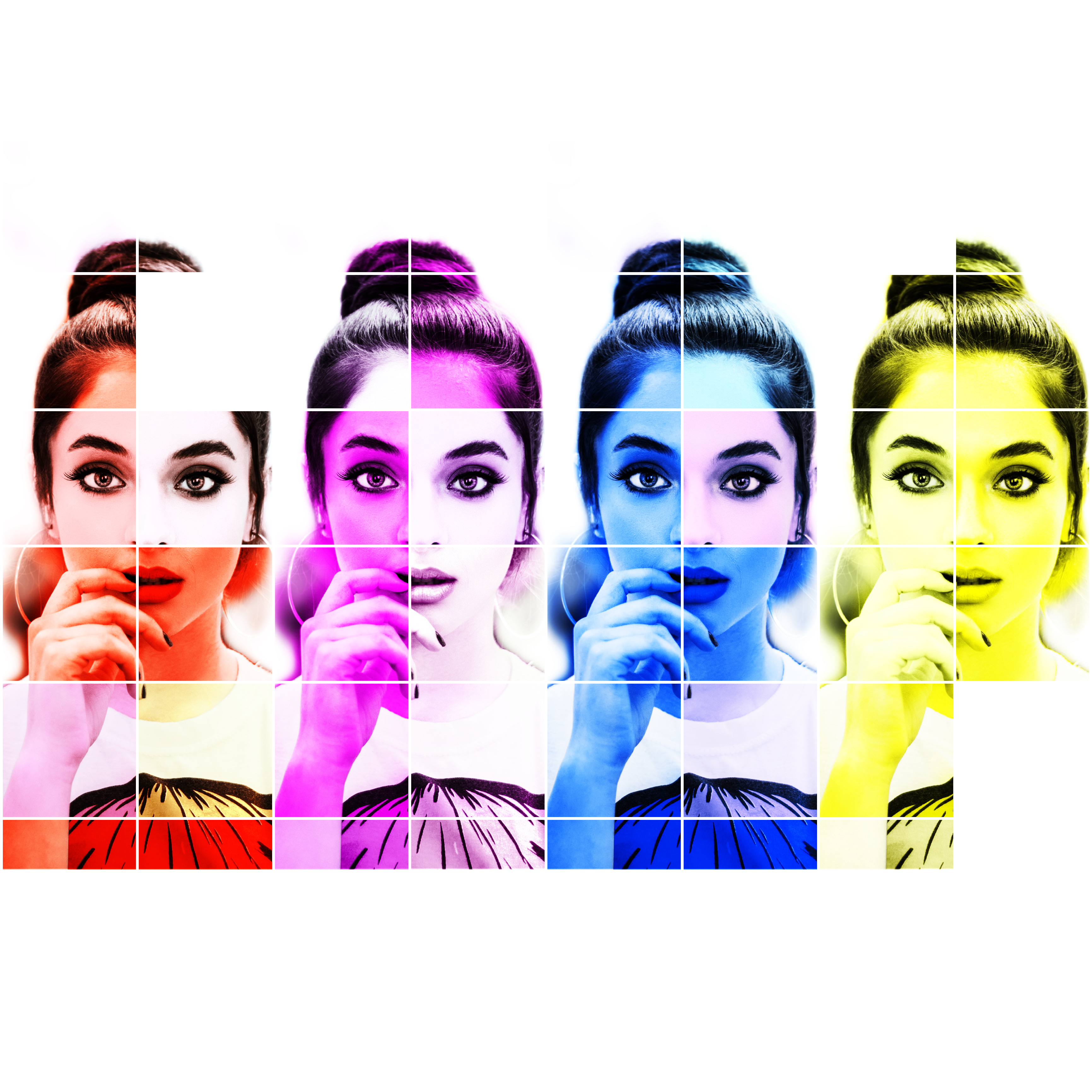 via PicsArt
There are many different ways to employ the techniques of pop art in your photo editing.  Whether it's through a mixed media collage or via repetition of photographs or objects, the graphic pop art effect can be created through techniques of reproduction, overlay, and duplication of different images. Some creative collages often included repeated imagery and other overlaid graphics that reflected everyday life and objects, famous people, and recognizable brand names.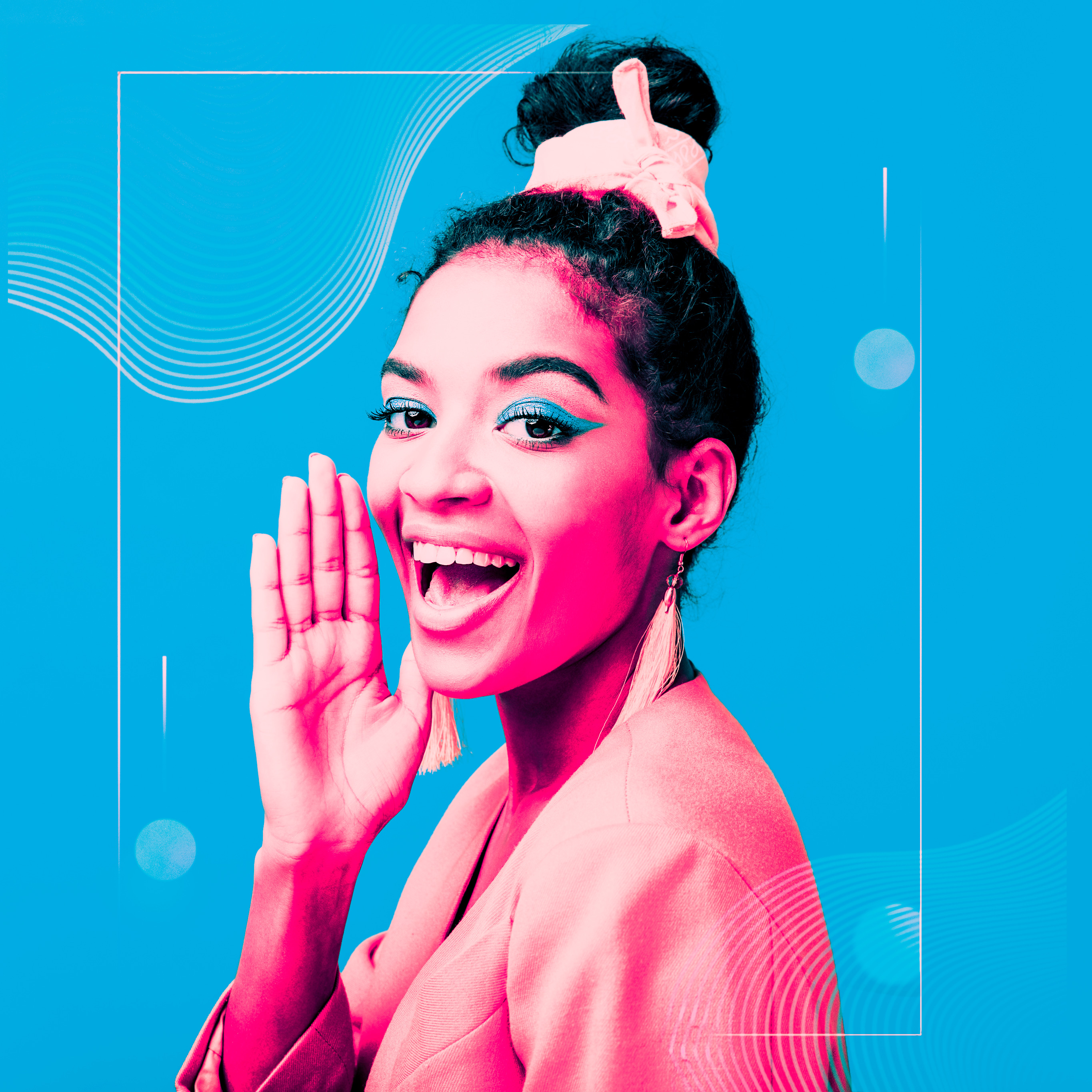 via PicsArt
Experimenting with Vaporwave
Vaporwave is like the pop art of the 21st century. Vaporwave is a music genre and visual art style that emerged from Internet culture and from online blogs in the late 2000s. The style gained a lot of popularity for its aesthetic and pleasing visuals that are derived from the 1980s and 1990s subcultures. As an aesthetic movement, vaporwave has been described as a tongue-in-cheek commentary on modern consumerism and technology. 
Vaporwave artworks heavily rely on the hot pink color. The genre's visual style also consists of a glitchy mix of outdated graphic design styles (like Word Art and 8bit pixel art), Roman statues and busts, tropical elements such as palm trees, ocean, mountains, and dolphins. Vaporwave also draws heavily from Japanese culture and calligraphy. If you're making your own album cover on PicsArt, you might want to try it in the Vaporwave style.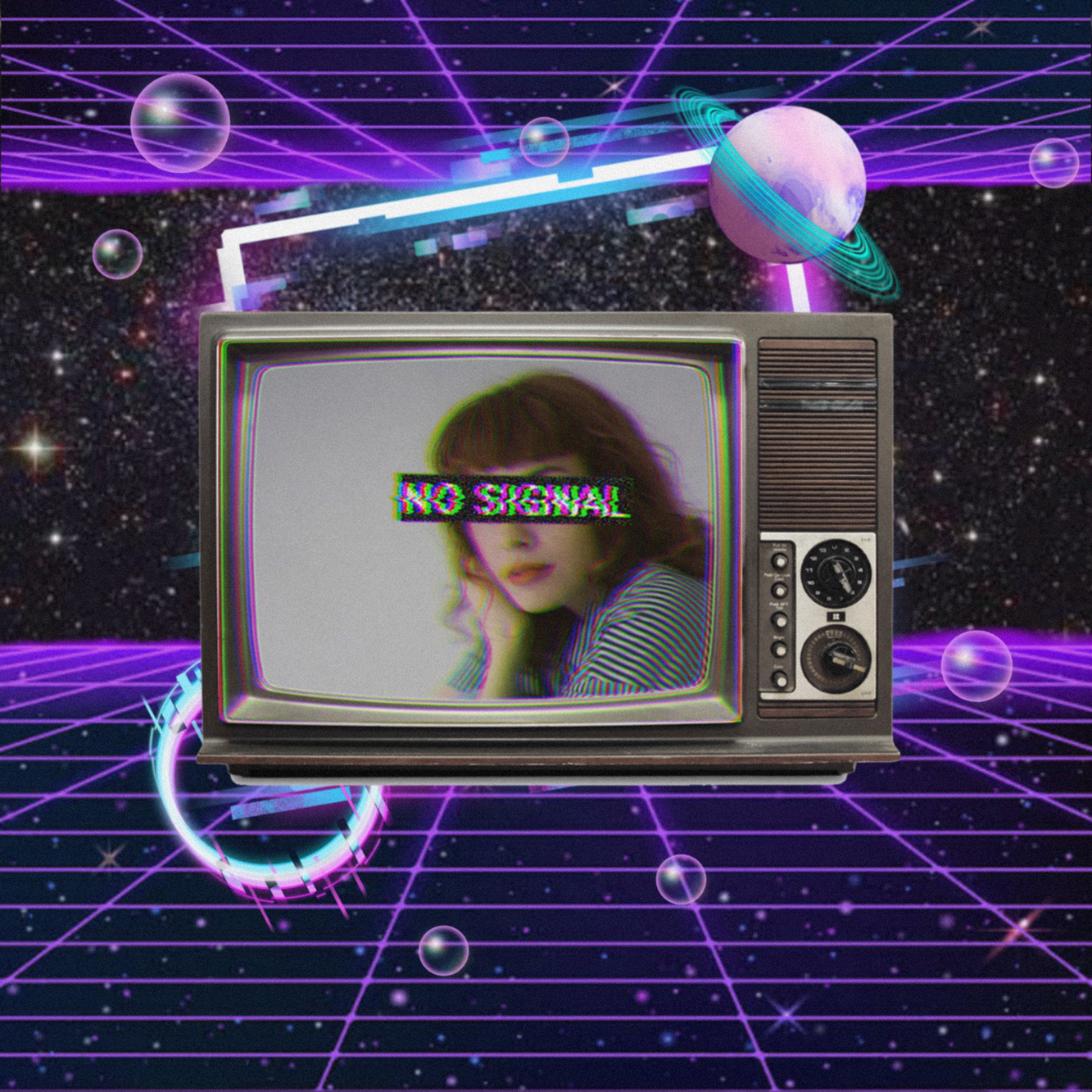 via PicsArt
Valentine's Day
Do you want to impress an extra special someone, or save money on cards? On Valentine's Day, you don't need a reason to share love. A design that passes along thoughtful, warmhearted notes and feelings to your friends and family members will surely brighten spirits and warm their hearts. A Valentine's Day card is also a great way to put into practice all of the things we've learned about hot pink. Simply combine your favorite Valentine's Day images with a quote or kind words about the recipient of your card. To find objects and images to decorate your card, search through PicsArt's vast content library, which has lots of options for free and premium members. Don't forget to use hot pink!
PicsArt all-in-one Photo and Video Editor, Collage, and Sticker Maker is the world's largest creative platform with over 150 million monthly active creators and influencers. PicsArt has collaborated with major artists and brands like The Jonas Brothers, Gwen Stefani, Maroon 5, Lizzo, Meghan Trainor, One Direction, MONSTA X, Warner Bros. Entertainment, iHeartMedia, Condé Nast, and more. Download the app today to level-up your photos and videos with thousands of quick & easy editing tools, trendy filters, fun stickers, and brilliant backgrounds. Unleash your creativity with PicsArt and upgrade to Gold for awesome premium perks!