Welcome to Movember, PicsArtists! For those who haven't taken part before, Movember is an annual event to raise awareness around men's health, done by growing out beards and mustaches during the month of November. Over the years, the initiative has grown into a full on movement, with the mustache becoming a ribbon for men's health and window to opening conversations around awareness. It's awesome, and in true PicsArt fashion, we are taking on Movember with all of the imagination and creativity we can gather.
That's why we are proud to announce that we are partnering with The Gay Beards, the Portland-based social media stars that gave us the glitter beard!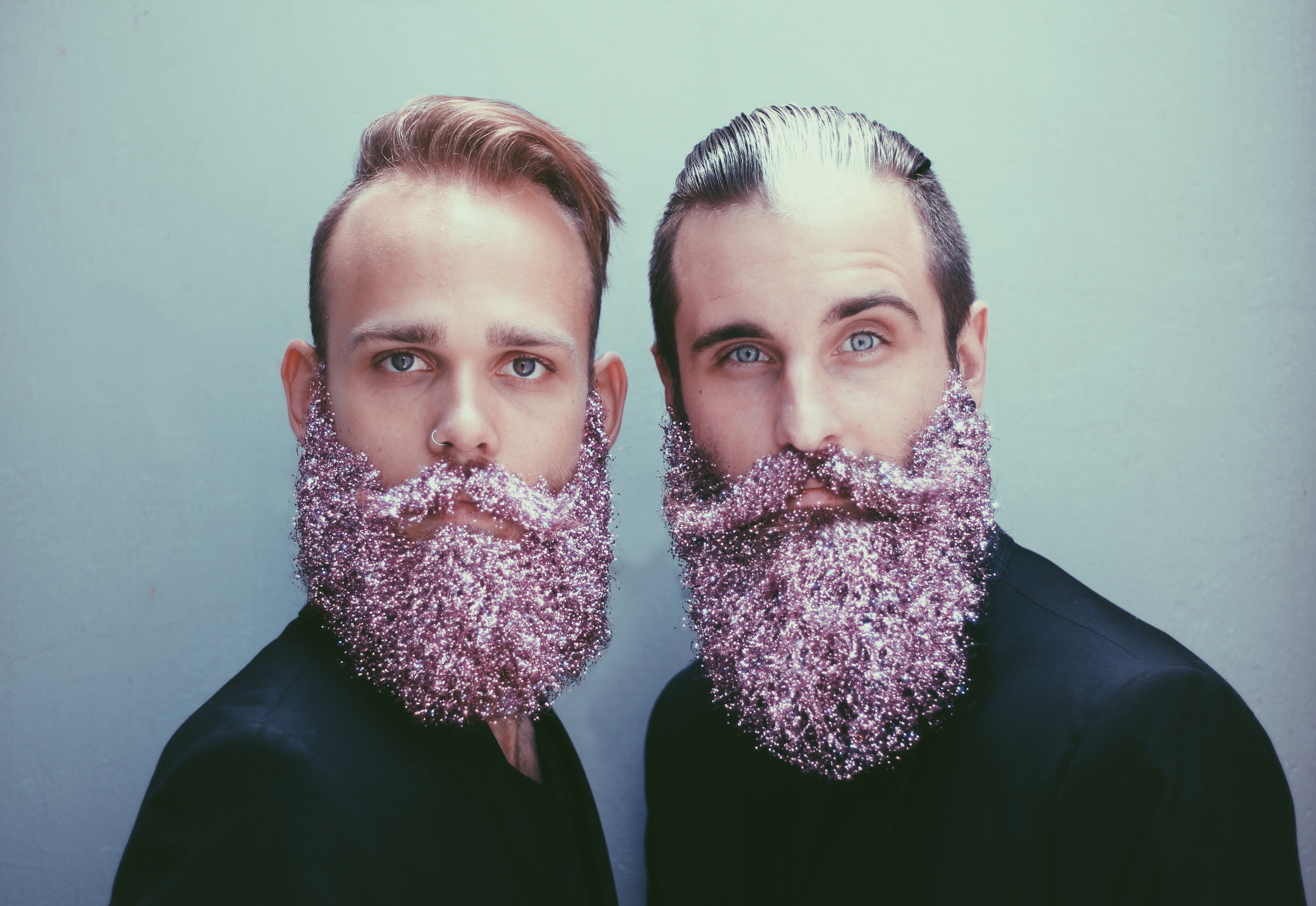 via PicsArt
Brian and Jonathan are the artists behind the popular page. The two friends have shared a creative bond since they were kids, and have set out into the artistic world determined to put a smile on everyone's face. Their reason? The world could always use a little more love. And so, The Gay Beards were born. Besides the glitter beard, The Gay Beards have brought everything from flowers, Cheetos, GI Joe action figures and scrabble letters to the world of facial hair, all of which were done with impeccable style.
This Movember, we are partnering with them to bring the love they have grown and fostered on the Gay Beards platform to your PicsArt world with this one-of-a-kind editing challenge. Here's what you need to know.
Enter the Movember Kickoff Challenge from 11/2 through 11/5 with your best remix of The Gay Beards duo. Create your own extravagant beard for a chance to be featured by The Gay Beards themselves! Be sure to include the hashtag #MovemberKickoff. The winners will be chosen by vote from 11/5-11/6.
Ready to grow a mo? Enter the challenge today!
PicsArt photo and video editor, collage and sticker maker is the world's largest creative platform with more than 100 million monthly active users and influencers. PicsArt has collaborated with several brands and artists, including Disney, MTV, Dior, DJ Snake, Gwen Stefani, Maroon 5, 30 Seconds to Mars and more. Step-up your photo editing with thousands of tools, edits, backgrounds, stickers and filters. Awesome starts here! Download the app today, and upgrade to PicsArt Gold to unleash your creativity!