PicsArt Shape Masks are a great way to overlay various shapes onto your images. The idea is not that far removed from a cookie cutter, but instead of removing the cookie from the dough, like in a Shape Crop, Shape Masks just leave an artistic imprint. Shape Masks have many customization options that, in the right hands, can be used for a myriad of exciting artistic purposes. This tutorial will guide you through how to use Shape Masks step by step, so that you can master them in no time.
Step 1: Upload Photo
From the main menu, upload a photo of your choosing.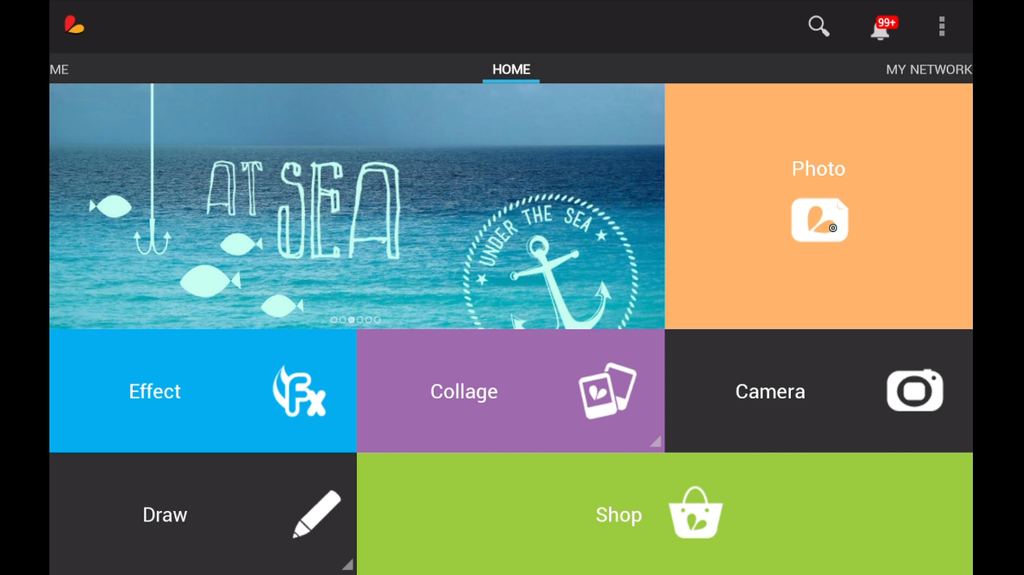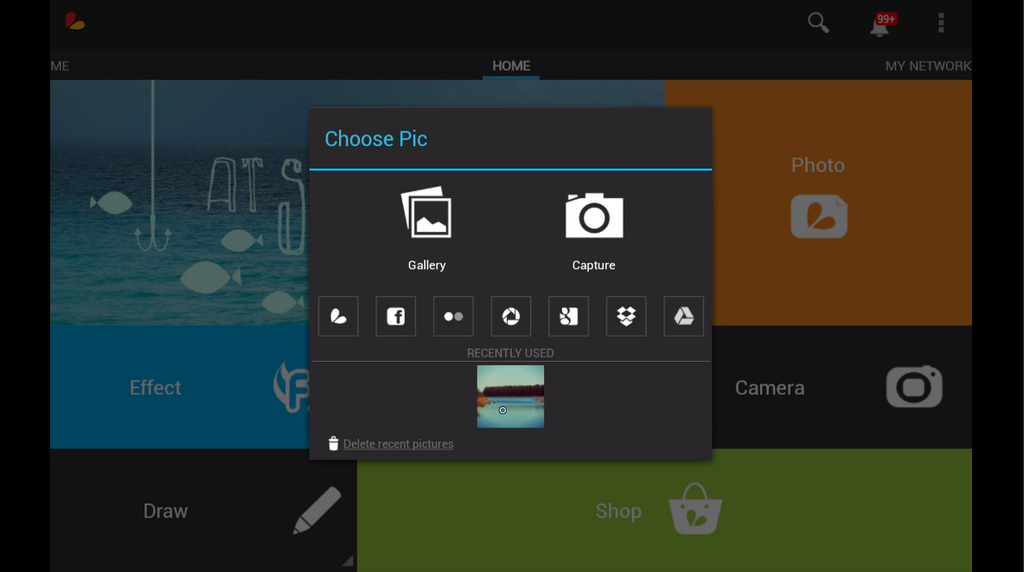 Step 2: Select a Shape Mask
Select the Shape Mask icon from the menu bar and choose a Shape Mask that suits your preference. Don't be afraid to click different masks to try them out, nothing is applied until you confirm it.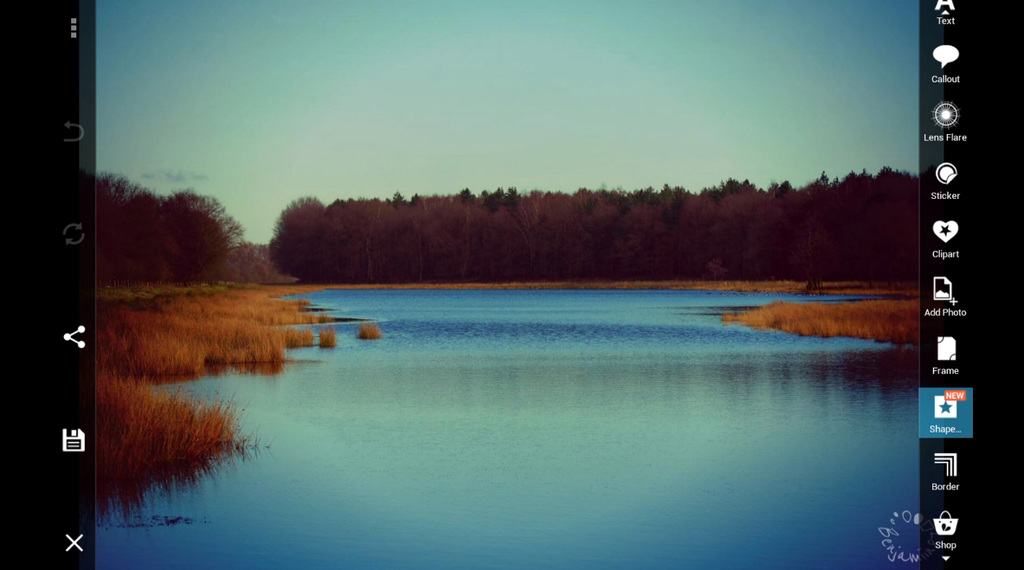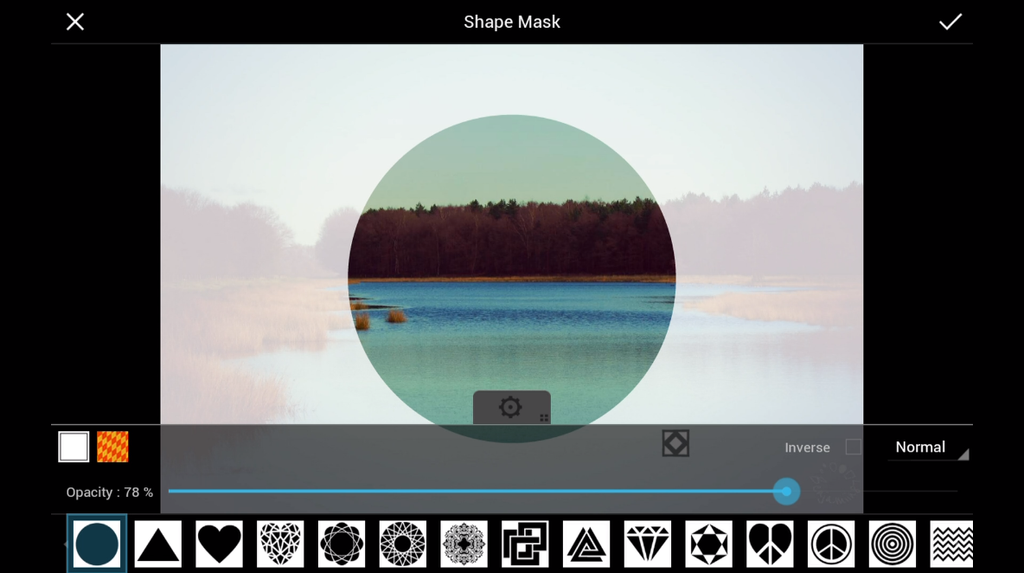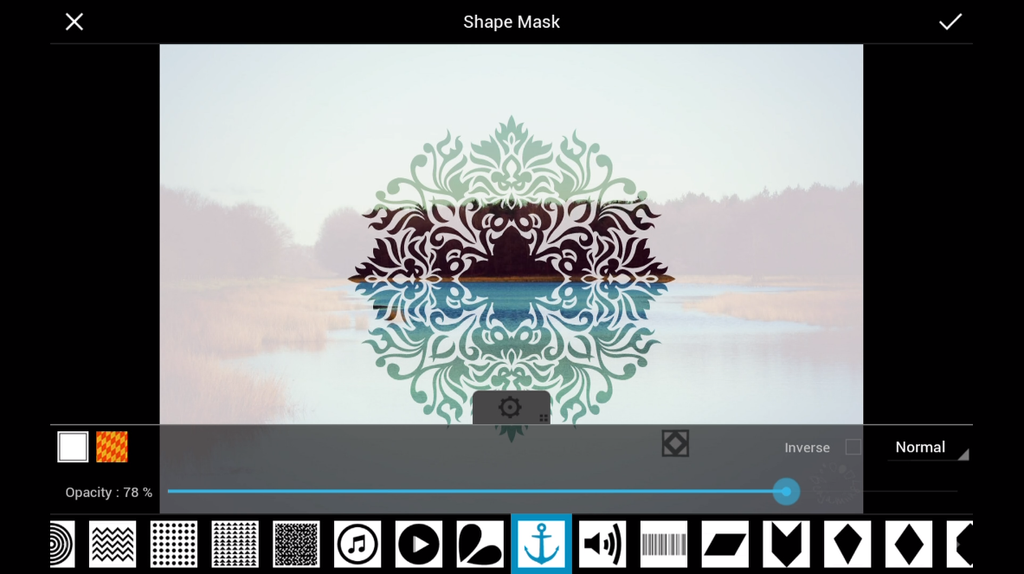 Step 3: Adjust Opacity
Once you have chosen a mask you like, it's time to customize. Adjust the opacity to make it more transparent or opaque.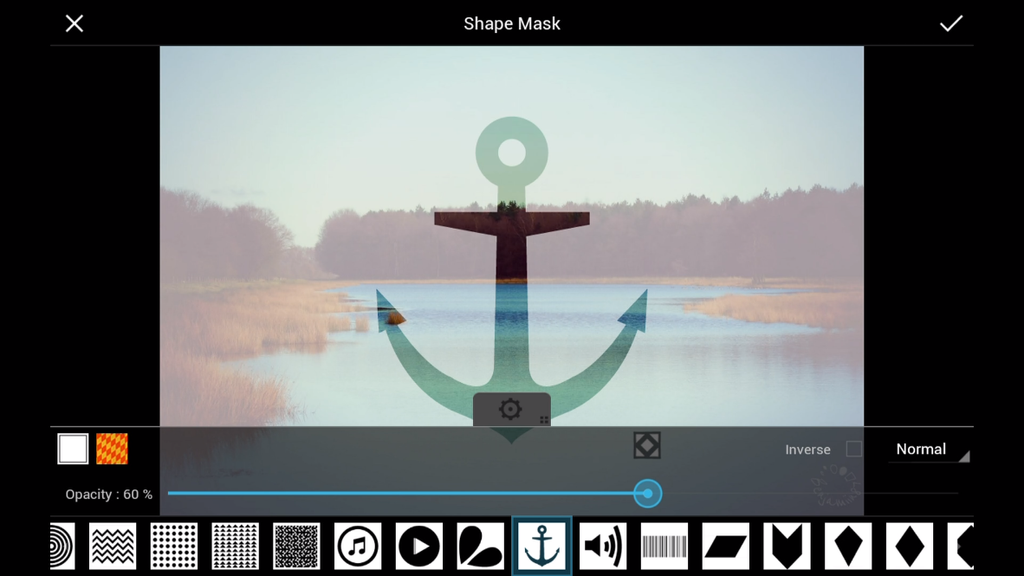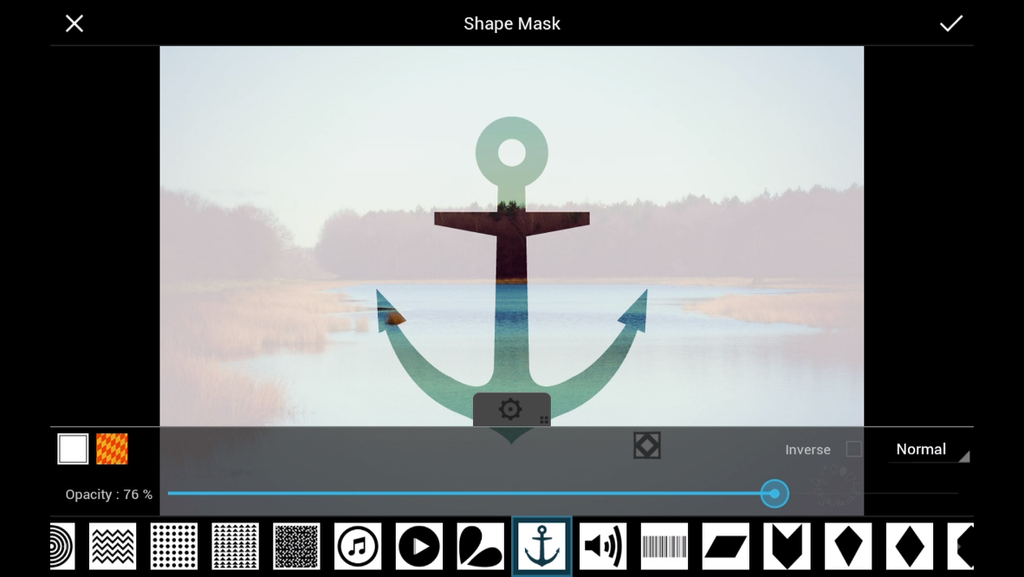 Step 4: Invert Mask
Press the invert button to invert the part of your photo you want masked. You can either make a mask with a shape cut out, or just make the shape itself the mask.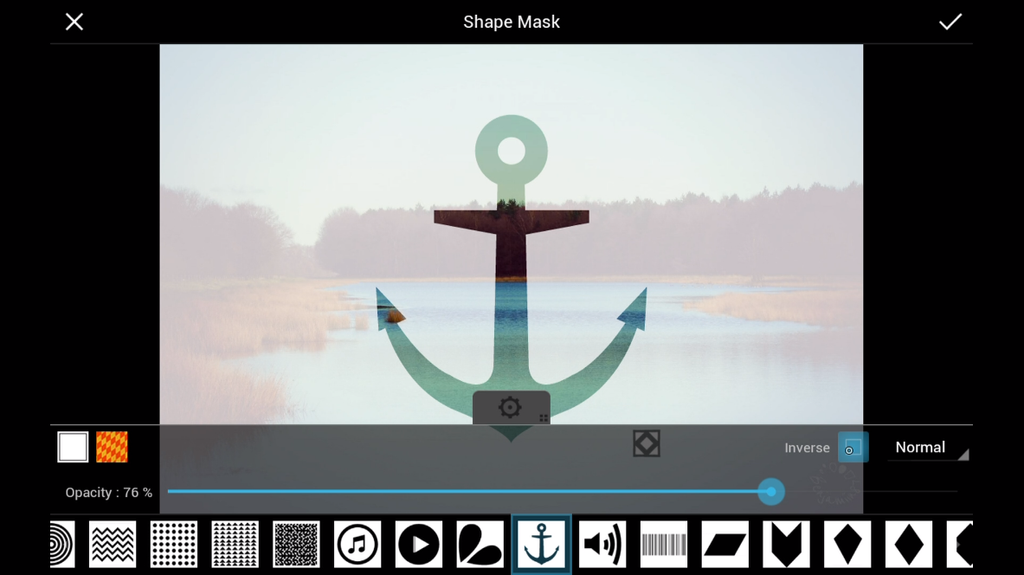 Step 5: Choose Color or Pattern
Press the white color box to the left under your Shape Mask to choose a custom color. Press the adjacent patterned box to choose from several patterns to apply to your shape mask.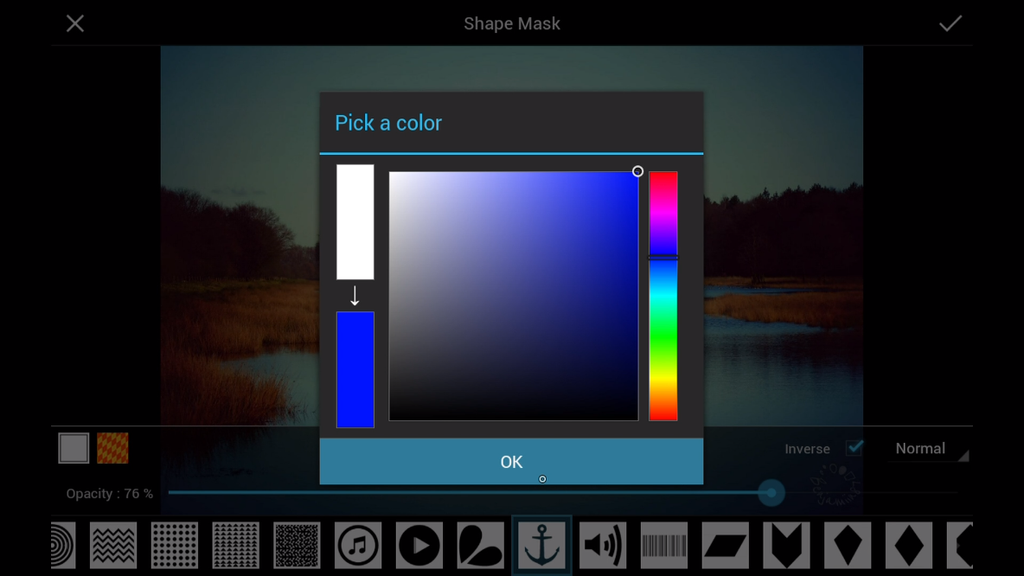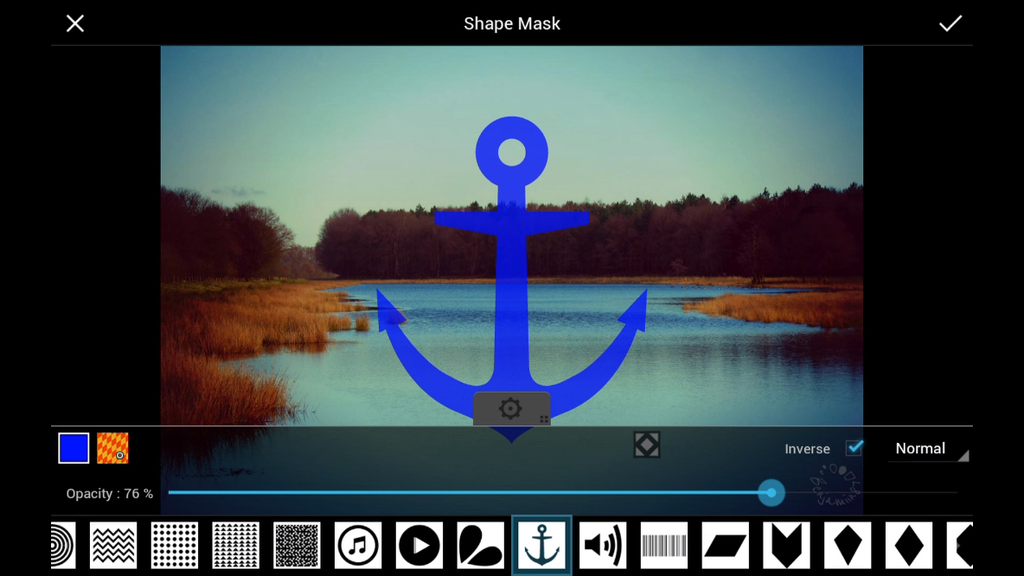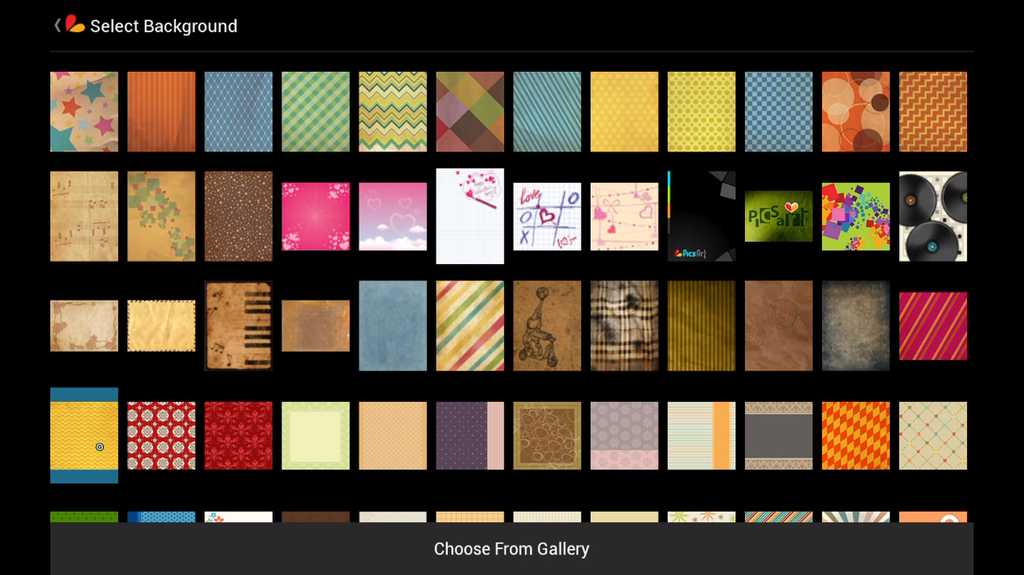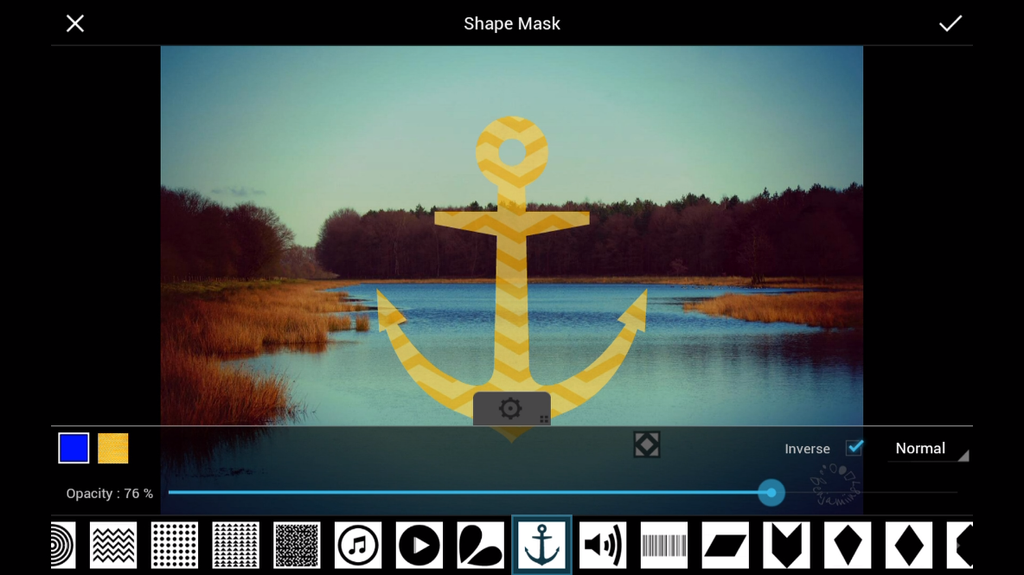 Step 7: Save and Confirm
Go back to any of the previous steps to do final adjustments or tweak the color, opacity, or even shape. Press the checkmark to confirm your edits, then press the save icon to save them.