Is it time to give your t-shirts a refresh? From brand slogans to geometric designs, custom t-shirt printing has taken over the fashion world – and there doesn't seem to be any sign of this trend slowing down. Custom t-shirt designs have become one of the most popular variants for self expression in pop culture. 
Whether you're just creating a small run of t-shirts for a bridal party or you're trying to establish a t-shirt business, there are some basics you should know before you take the leap into the world of custom t-shirt design. Before we dive into how to make custom shirts, let's take a step back into the history of t-shirt printing.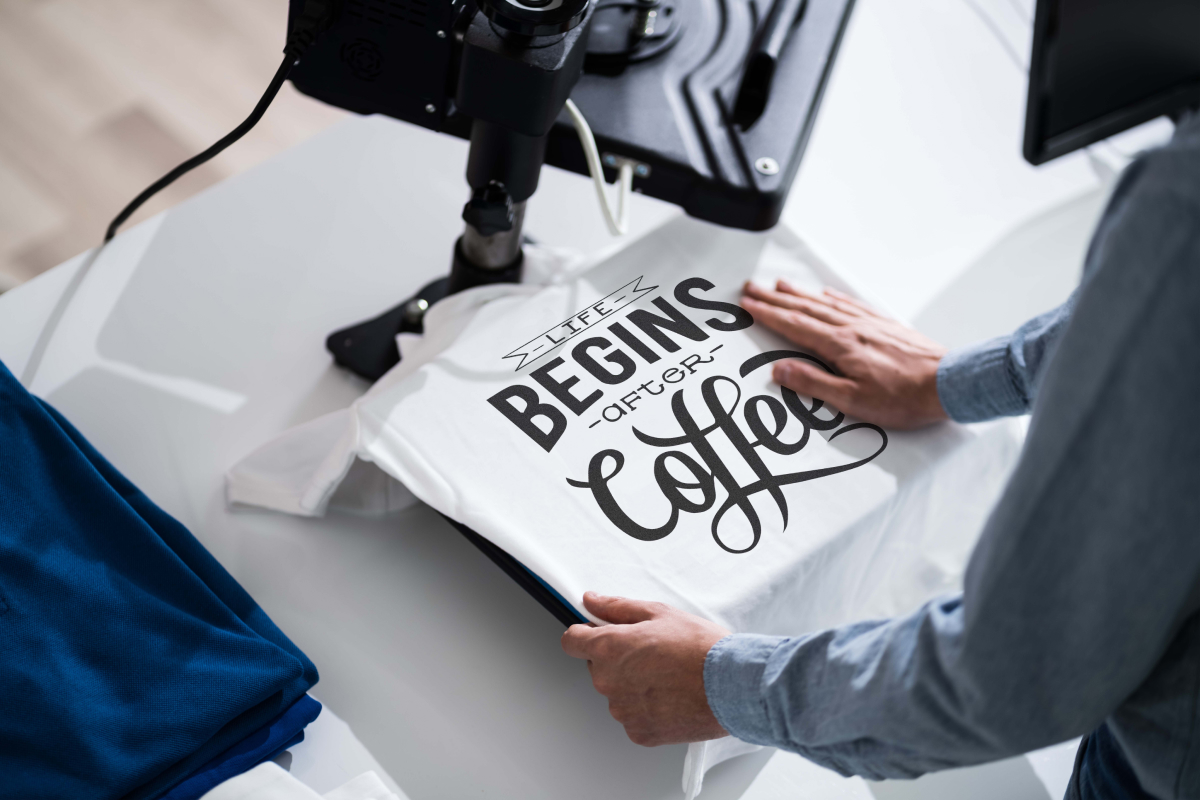 A Brief History of the T-shirt Printing Industry
The history of textile printing goes all the way back to ancient China in the 900s. The original process involved using silk screens, but has since developed into more modern day mass production techniques. The textile industry was one of the first to be revolutionized, as with the start of industrialization it became easier to mass produce clothing. 
The t-shirt became popular in the United States after the Spanish-American War. The US Navy issued crew-neck short-sleeve white cotton undershirts for sailors to wear under their uniform. Due to the warm climates they found themselves in, sailors began wearing just their t-shirt, or undershirt, for relief from the heat. Pretty soon, it became common to see people wearing just their t-shirts without a buttoned outer layer. 
Like most styles, the t-shirt grew out of necessity but soon took over as a popular fashion statement. People who weren't in the Navy picked up the fashion trend, and soon the t-shirt became a widely used work shirt in the times of the Great Depression. 
T-shirts became even more popular once servicemen returned home from World War II and continued to wear their tees. They only continued to grow in popularity from this time. Just check out the timeline below:
1950s: Companies begin decorating t-shirts with their logos and company names.
1960s: Graphic t-shirts become popular among the counterculture. Improvements to the screen printing process were made during this time, furthering the spread of custom shirt printing.
1970s: Major brands start using t-shirts as advertisements. Pretty soon, everyone from bands to summer camps began to catch on to this very wearable trend.
1980s – 1990s: Logo tees really start to shine. Brands saw that they could take the same design cues from popular bands to create a cult following around their own company.
2000s and beyond: In the early 2000s, humorous and political statement t-shirts became all the rage. The trend only grew once celebrities started wearing them, appearing in magazines wearing retro style graphic t-shirts. 
As you can tell by the above timeline, the graphic t-shirt trend shows no signs of slowing down.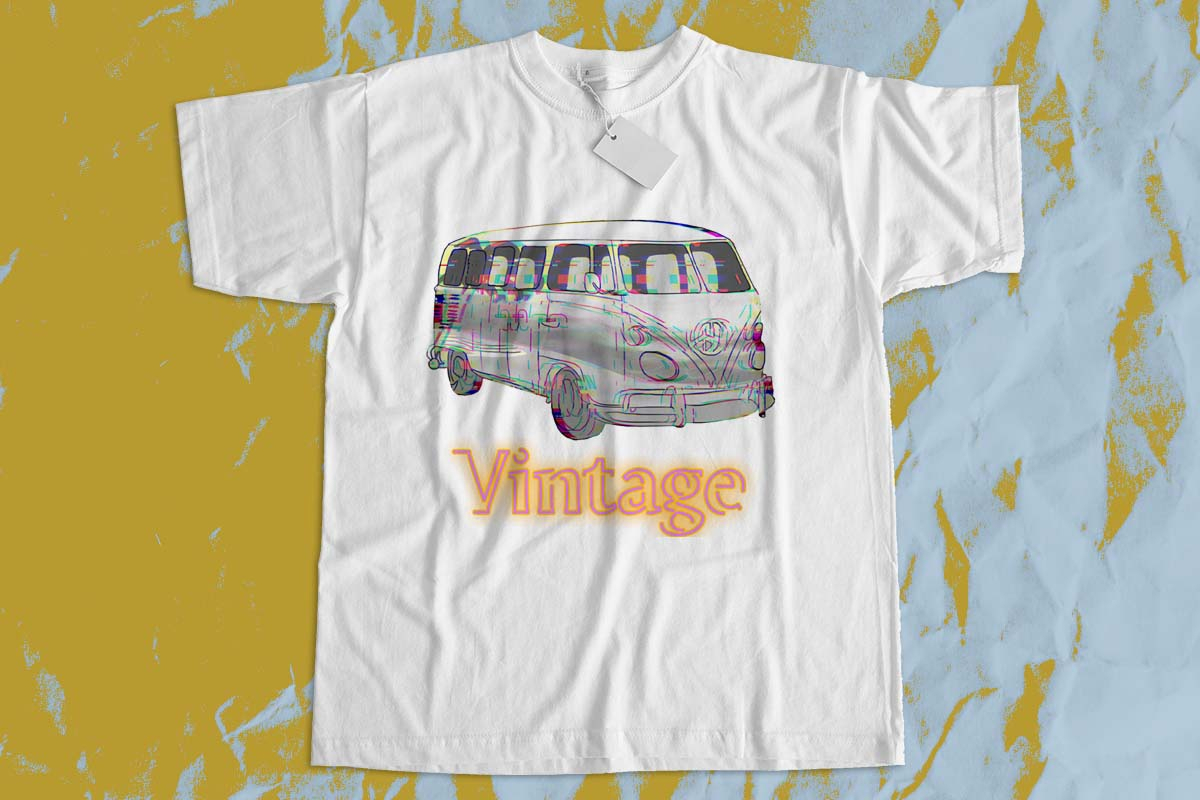 Types of T-Shirt Printing
Now that you know why graphic graphic t-shirts are so popular, it's time to get to work. When planning out your custom shirt design, keep in mind the types of printing available to you and which makes the most sense for your project. 
There are a handful of ways you can bring your design to life (Stretch Litho, CAD Cut Vinyl and Plastisol just to name a few). However, we're going to focus on the two most popular, as they're the most accessible for beginners to custom shirt printing. 
Screen Printing
When you think of graphic tees, chances are that you associate them with screen printing. This is the most popular type of printing among the pros. 
As the name implies, screen printing works by applying ink through a fine fabric mesh, aka a screen. It is stenciled with a pattern for one of the colors used in the design. The screen is put on top of the shirt and a thick ink is applied that seeps through the open design space of the screen. The ink that covers the negative space will lay on top of the fabric rather than seeping into it, creating your desired design.
Screen printing is also known as silk screening. It works best when there are only one or two ink colors being used in the t-shirt design.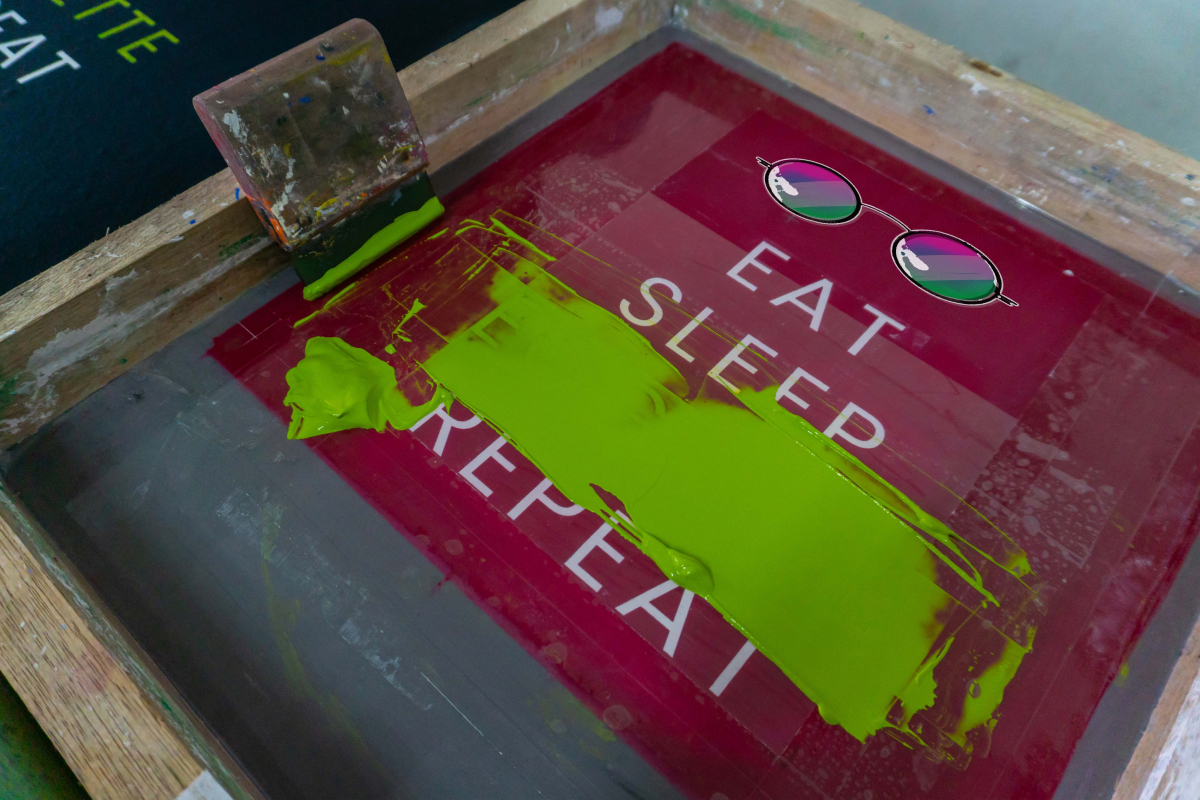 Heat Press Printing
Heat press printing essentially melts the ink from your printed design onto the shirt. This is the most popular choice of printing for hobbyists and young entrepreneurs because it is easy to do at home with just a few supplies.
Special heat press paper is used for printing your design. The heat press paper is commonly referred to as transfer vinyl, and it can be found in most craft stores or online. It's generally compatible with most printers too. 
If you're wondering how to make custom shirts at home, heat press printing might be your best option. All you have to do is create a custom t-shirt design in a program like Picsart, print it on transfer vinyl, position it on a shirt, and then apply heat via an iron.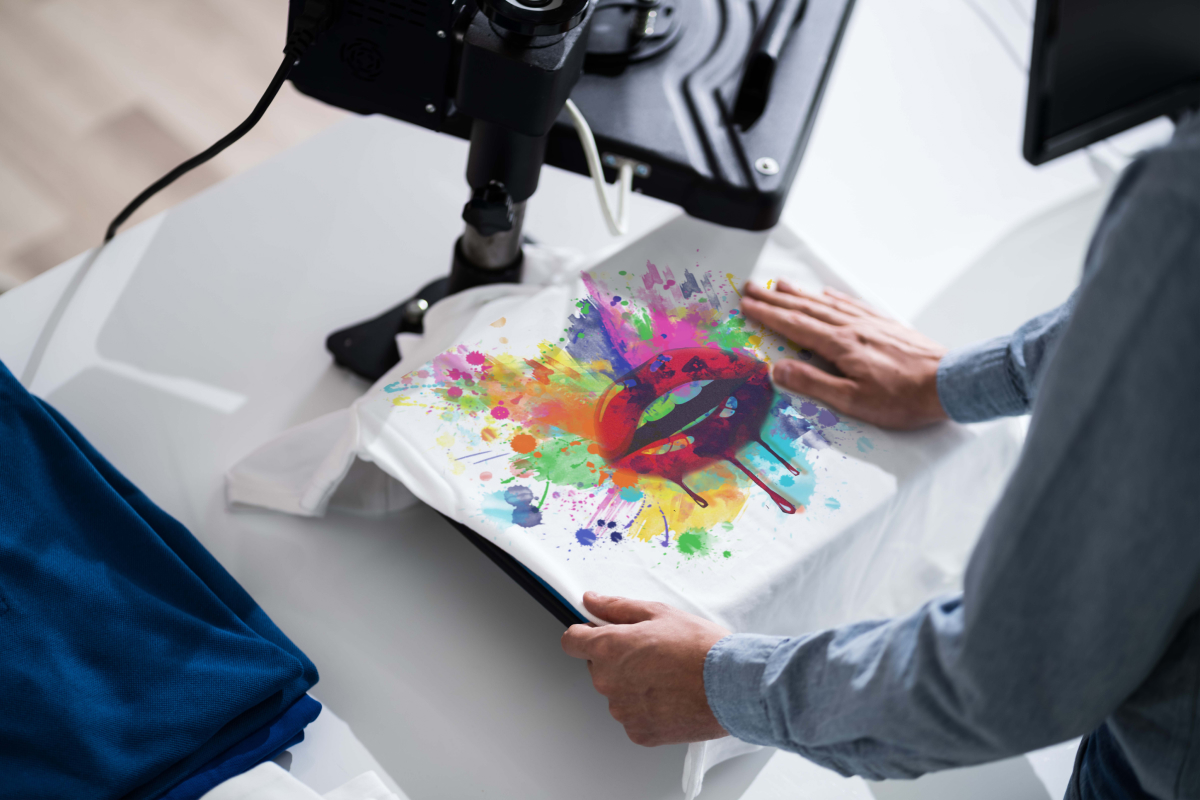 How to Choose the Best Method For a T-shirt
Deciding what is the best t-shirt printing method for your project depends on why you are making the shirt in the first place. Is it for a fun weekend project for friends or do you plan on printing hundreds of shirts for paying customers?
Consider the following when deciding how to choose the best method for t-shirt printing:
Who is your customer?

What fabric type will you be printing on?

How many colors are in your design?

Are you planning to make a lot of shirts, or just a few?

How quickly do you need to get your finished product?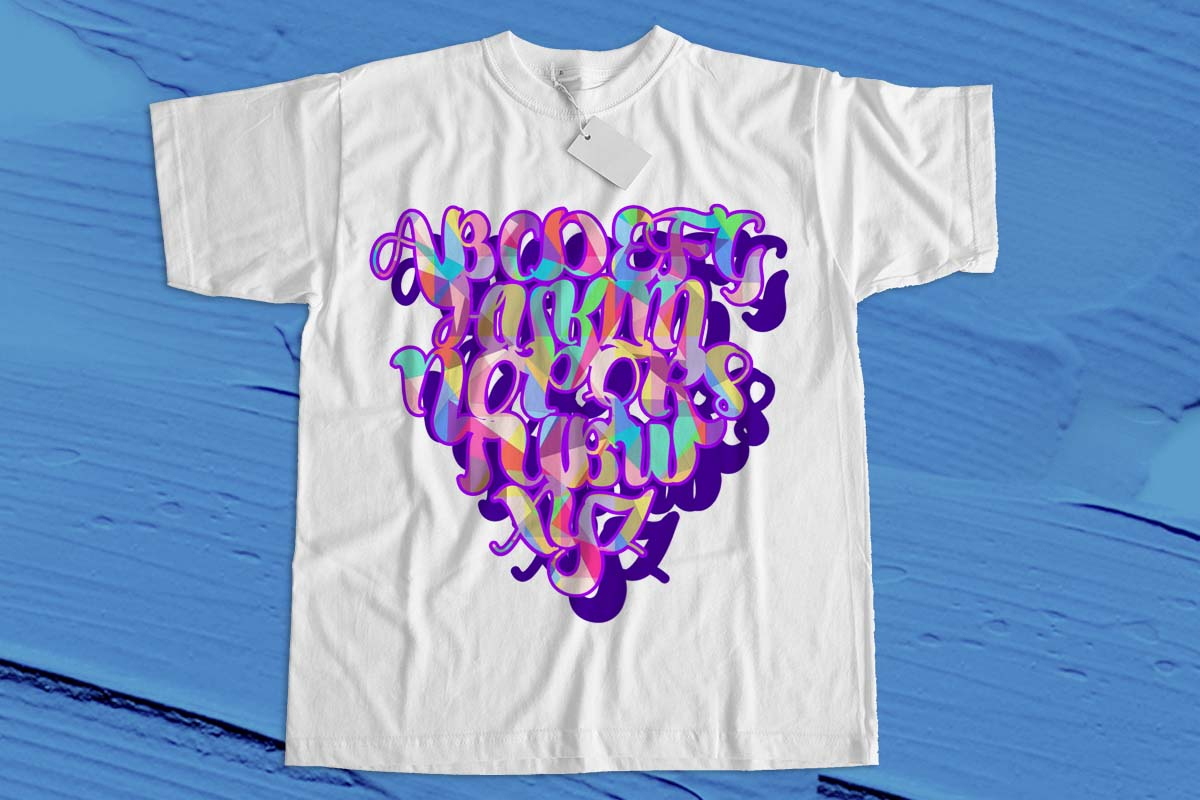 Now that you've answered the above questions, take a look at the pros and cons of screen printing and heat press printing to help you decide. 
Benefits of Screen Printing:
Great ink quality

Longer lasting design

Makes it easy to print hundreds of shirts quickly, at scale

Cost effective when you have a lot of shirts to make

Compatible with most fabrics
Cons of Screen Printing:
Need for a lot of space for screen printing materials

Upfront cost for equipment is often expensive

The more colors in your design, the longer the prints take to set up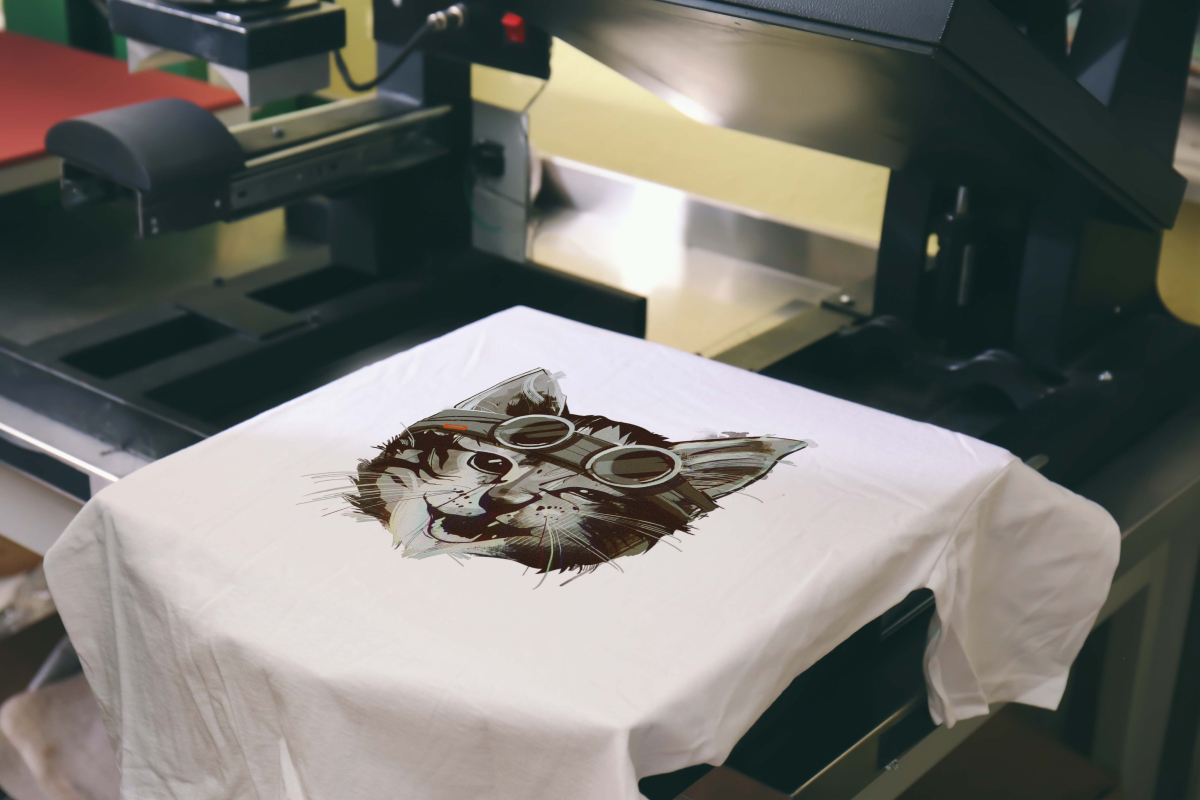 Benefits of Heat Press Printing:
Can be very high quality when good materials are used

Cost effective if you are only making a few shirts

There's little to no mess 

There is no limit to the amount of colors you can use in your design



Cons of Heat Press Printing:
Can lead to cracking and fading on the design if not done properly

Takes time to master

Can be time consuming for high volume printing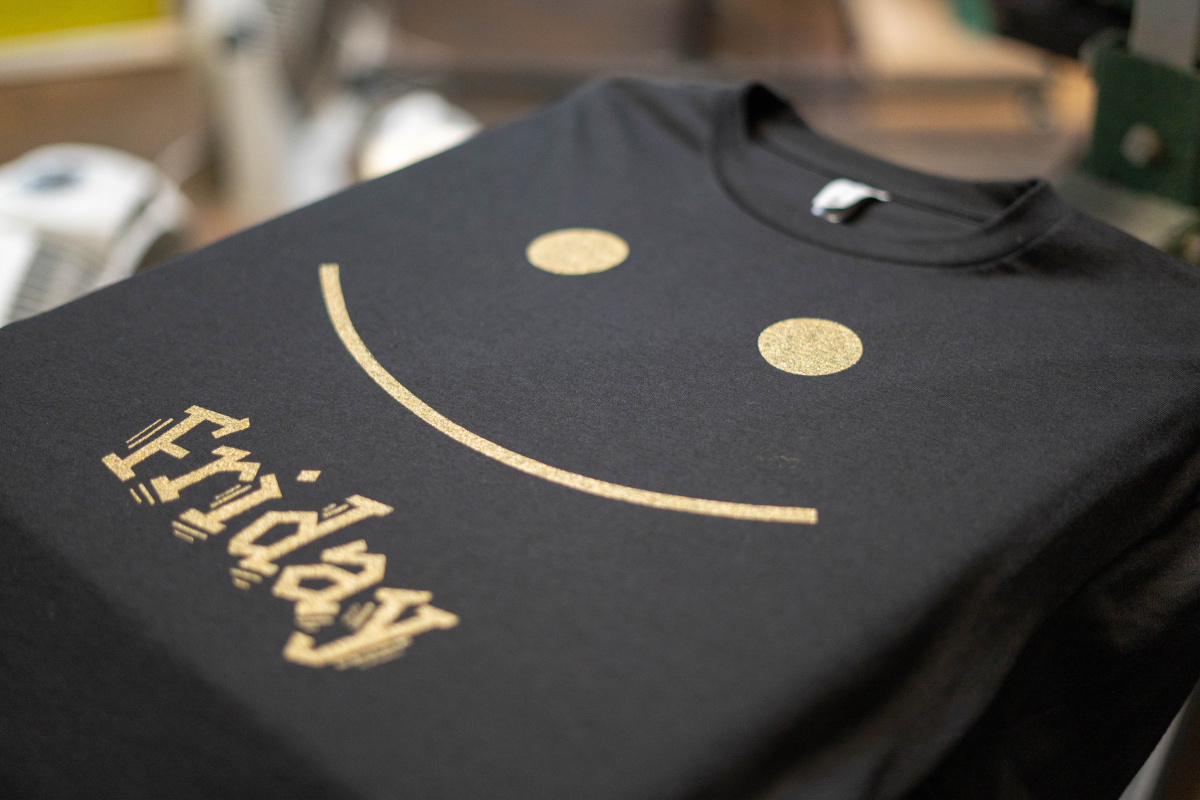 Tips To Print High-Quality T-Shirts
There are a few other factors and best practices to keep in mind when doing custom shirt printing. 
Imagine Your Design On a Shirt
What you design on your computer is going to look different once it is actually applied to fabric. This isn't because you messed up the design. It's just because of the differences in how the design is backlit on a computer vs. being placed on a solid fabric background. 
Choose the Right Shirt Manufacturer
Not all t-shirts are made the same. Manufacturers use different fabrics and production techniques, causing variation in a shirt's texture, durability, fit, stretch, and color. Be sure to test out your design and printing method on a sample shirt before committing to purchasing multiple. You want to make sure your chosen technique works well on the actual t-shirt you print on.
Choose the Right Ink 
Just like with the shirts themselves, there are variations in ink too. The higher quality the ink, the better your final design will turn out. Pigmented inks are going to work better for t-shirt printing than dye-based inks. They bond better with fabrics and produce a longer lasting, more durable finished product.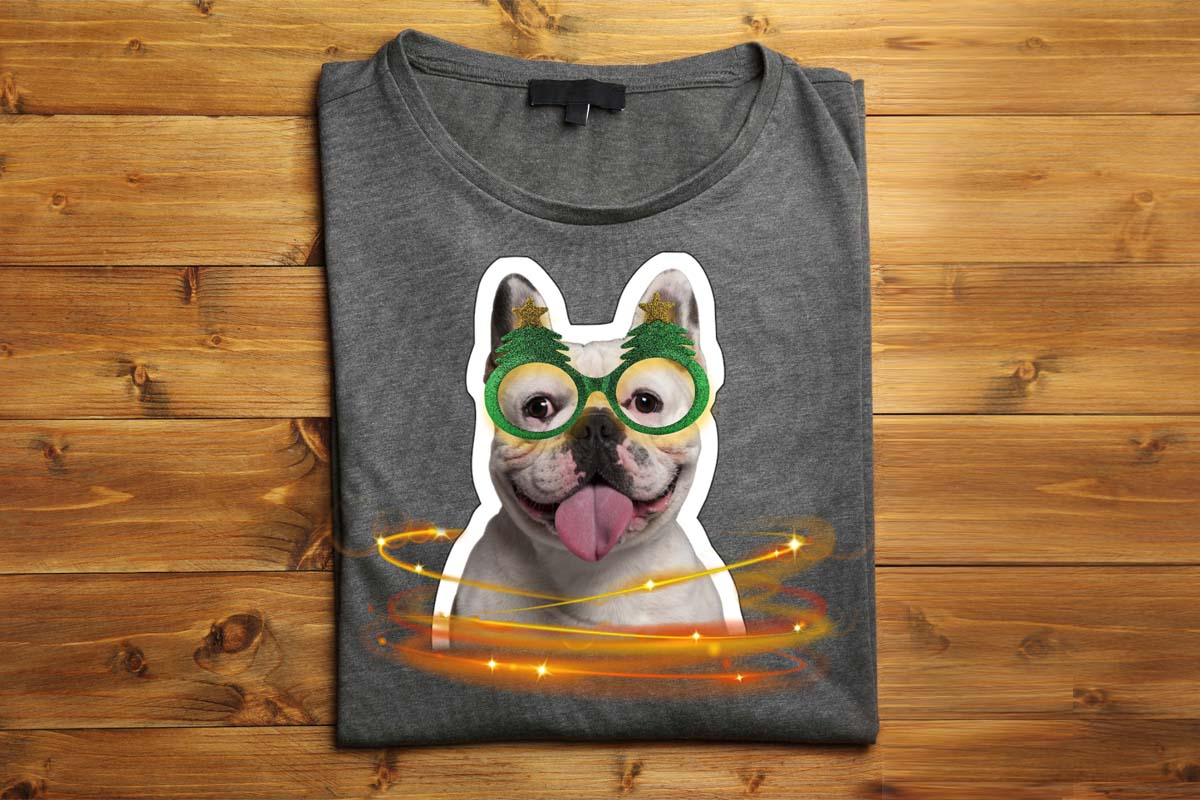 How To Make a Custom T-Shirt Design
Now that you have everything set up for production, it's time for the fun part – making a custom t-shirt design. If that prospect feels daunting, why not start with a Picsart t-shirt template? Feeling brave and ready to dive in? Here's how to make custom shirt designs from scratch.
On the Web
1) Open the Picsart Web Editor and start a new project. You can select a specific pre-set canvas size now or resize it later on.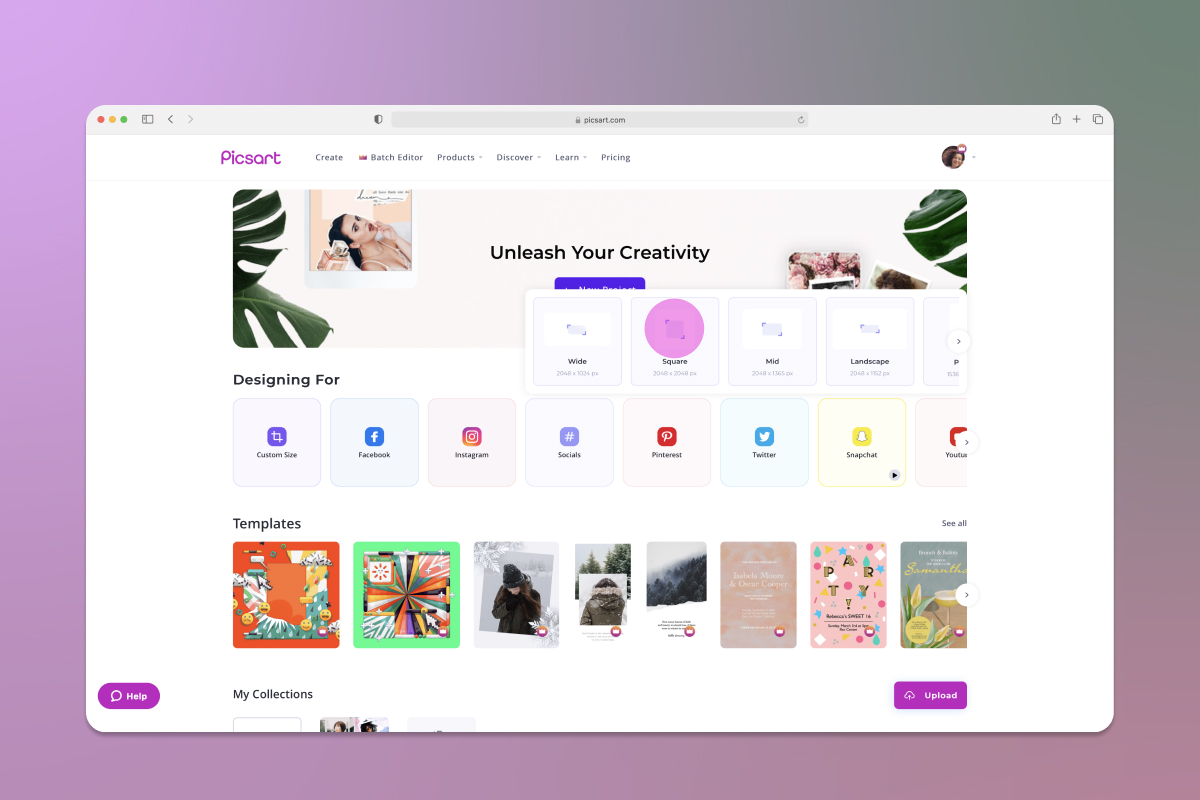 2) Click on Templates in the left panel toolbar and select Texture. This opens a variety of fun backgrounds for your custom t-shirt design.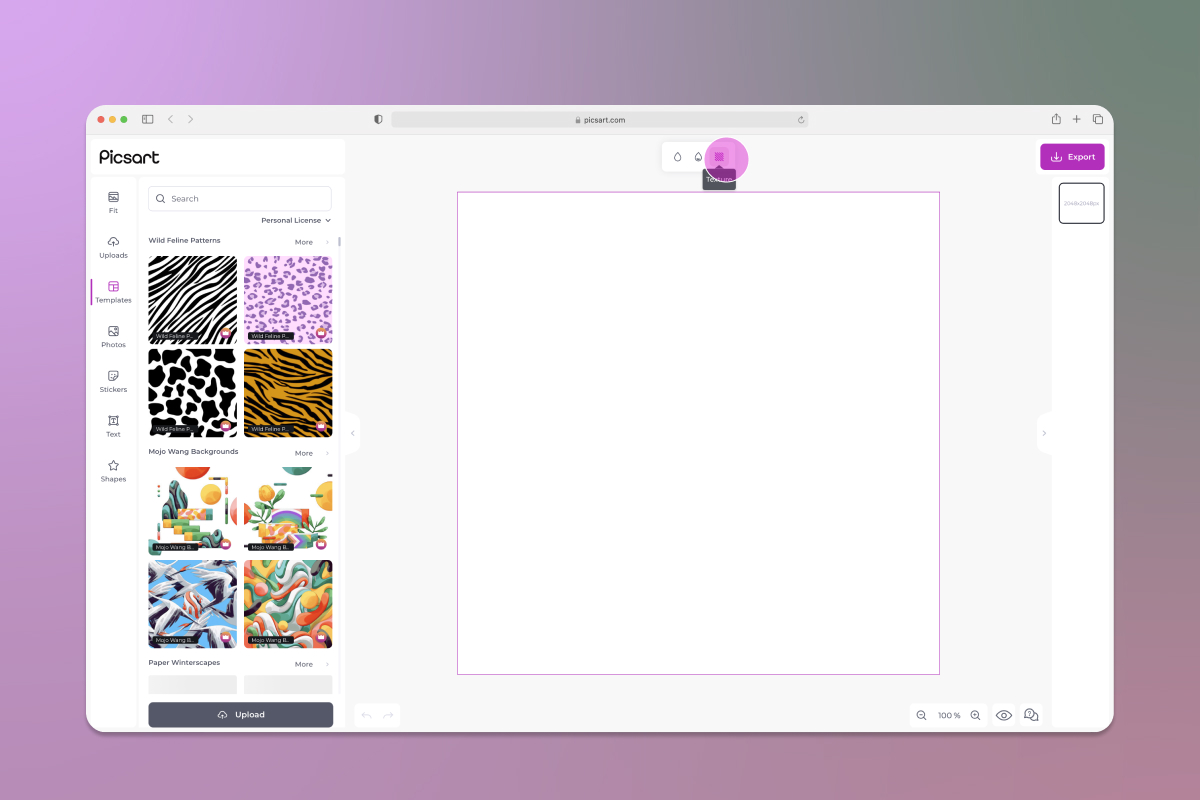 In this t-shirt design tutorial, we went with retro lines design.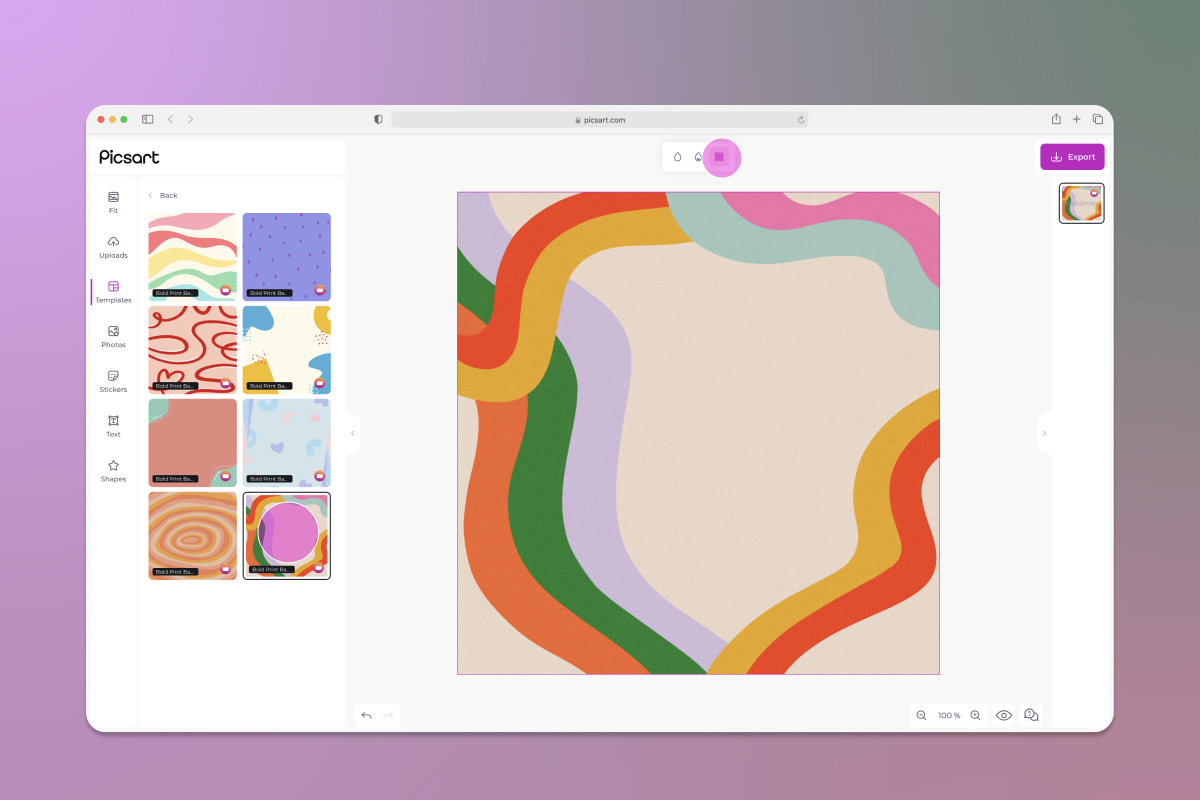 3) Click on Text in the left panel toolbar. Now type in your text and select a font that best fits your t-shirt style.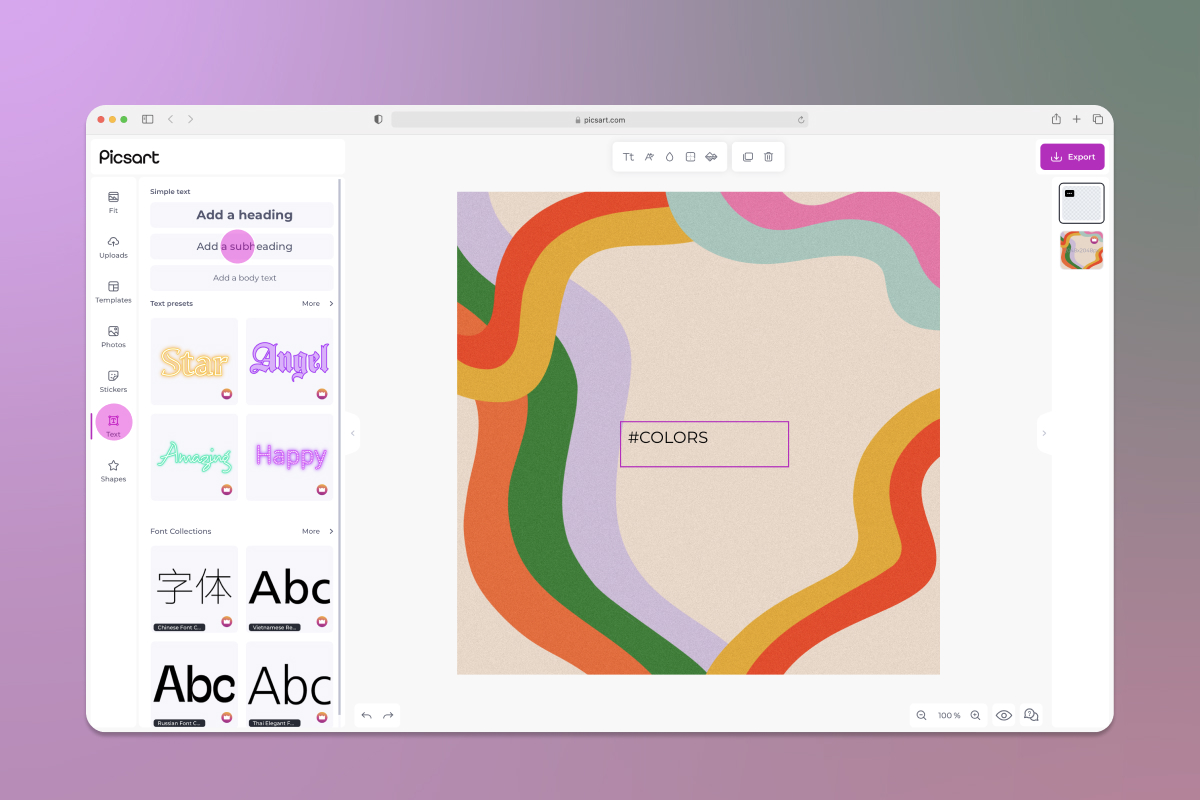 Under this tool, you can change the font color, text style, opacity, and more.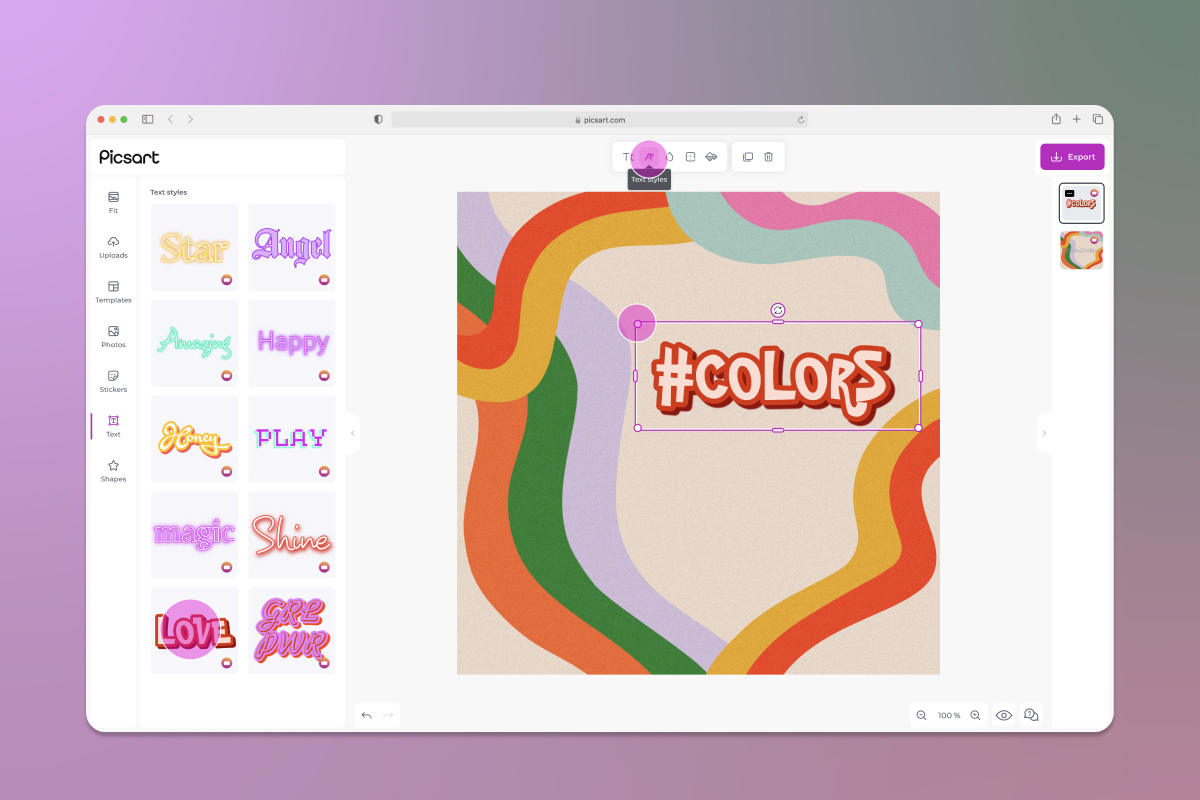 4) Now that you have a custom t-shirt design, it's time to export and save. In this step, you can also select the file size, format, and upscale your image.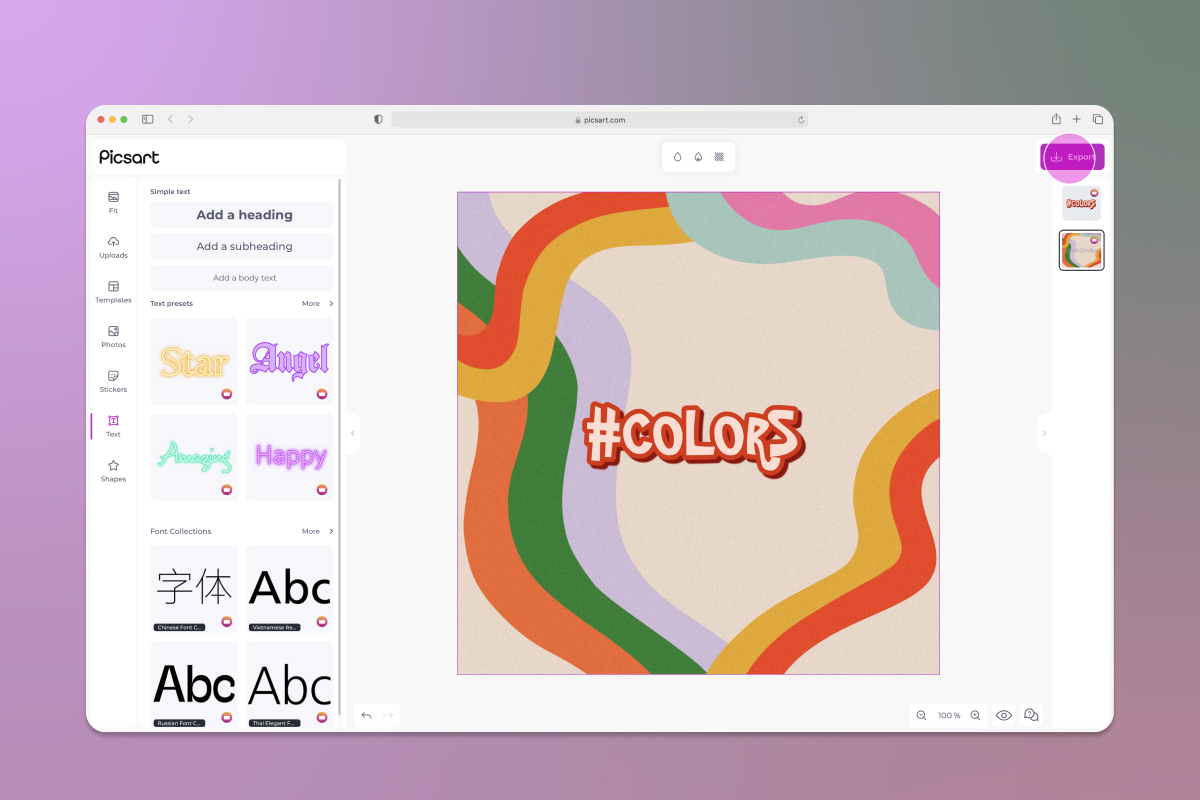 On the App
Do you prefer to design on the go? Here's how to create a custom t-shirt design in the Picsart app:
1) Open the Picsart mobile app and tap the plus sign (+) to start a new project. Upload a photo from your camera roll or select one of our free to edit photos as your background.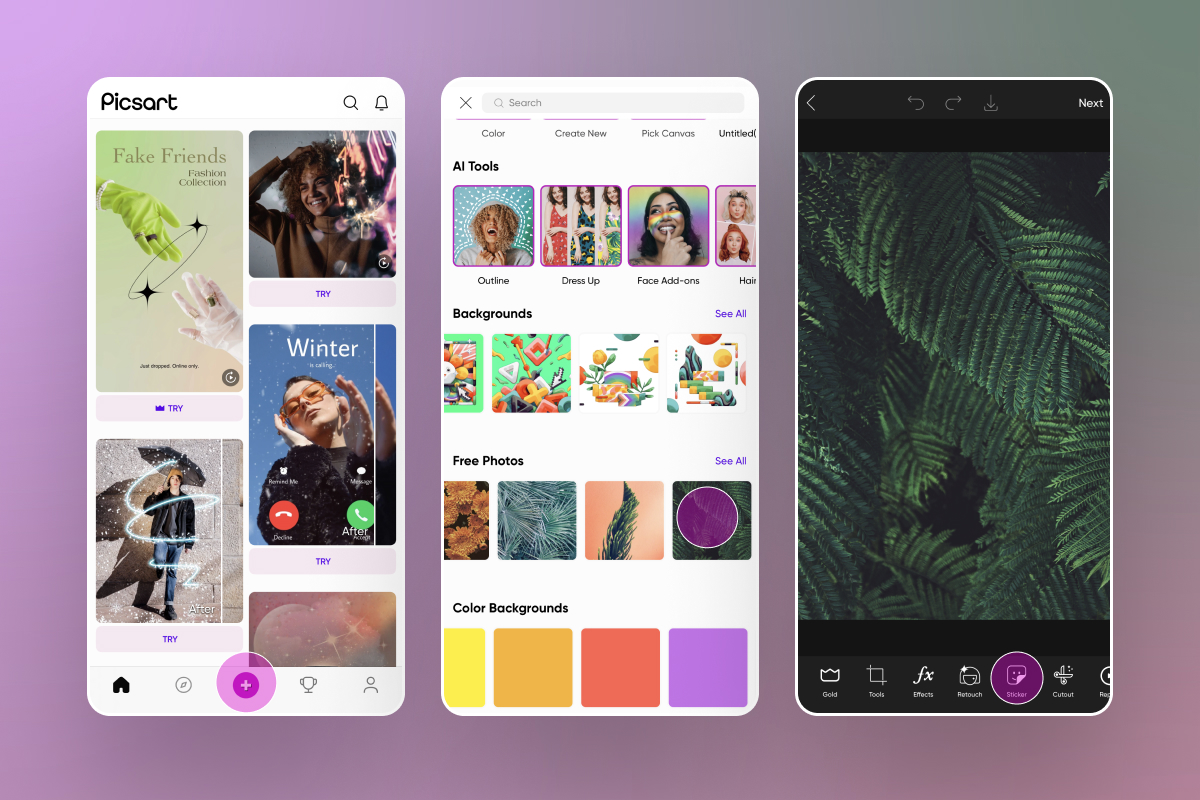 2) Tap on Sticker and search for a design that matches your t-shirt theme. Here, we went with an exotic nature theme. Adjust the opacity and reposition as needed to tie the elements together.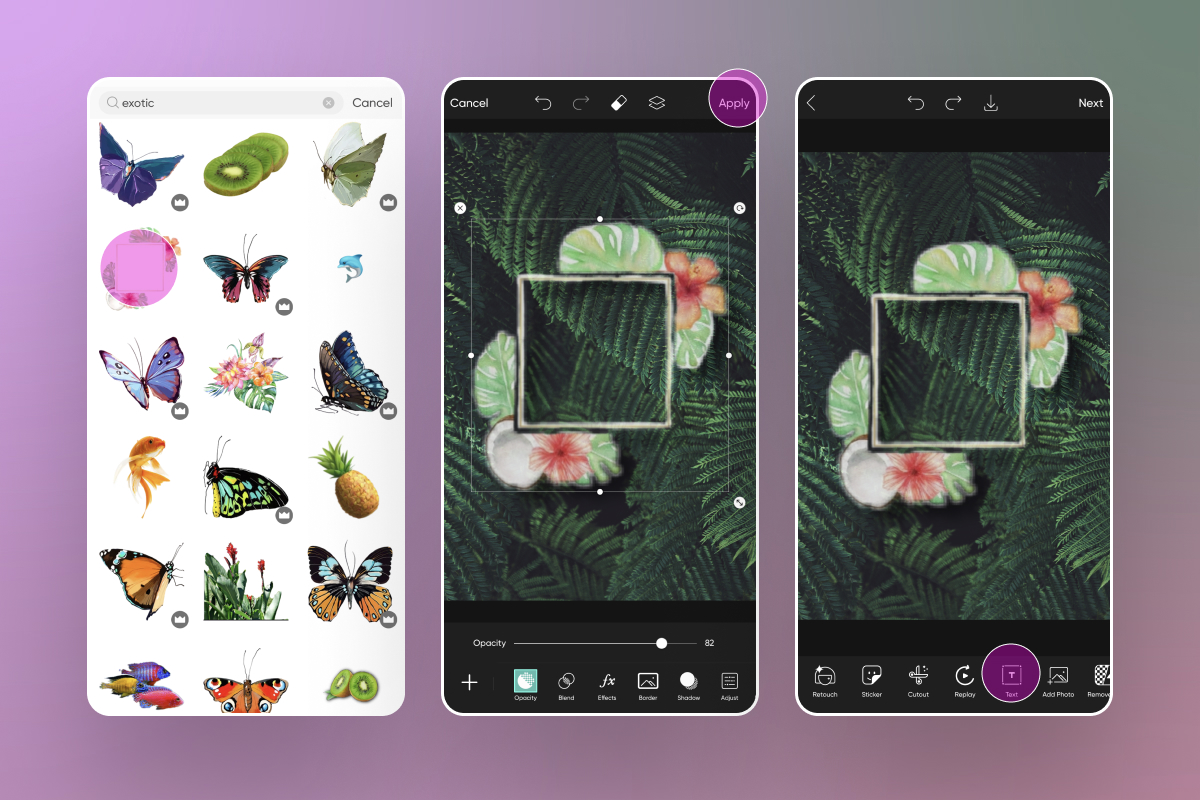 3) Tap on Text in the Editor toolbar to open the text options. Type your text, then change the font, resize, change the color or select a text style. Tap Apply, then Save to download the image to your mobile device and send it to the printer.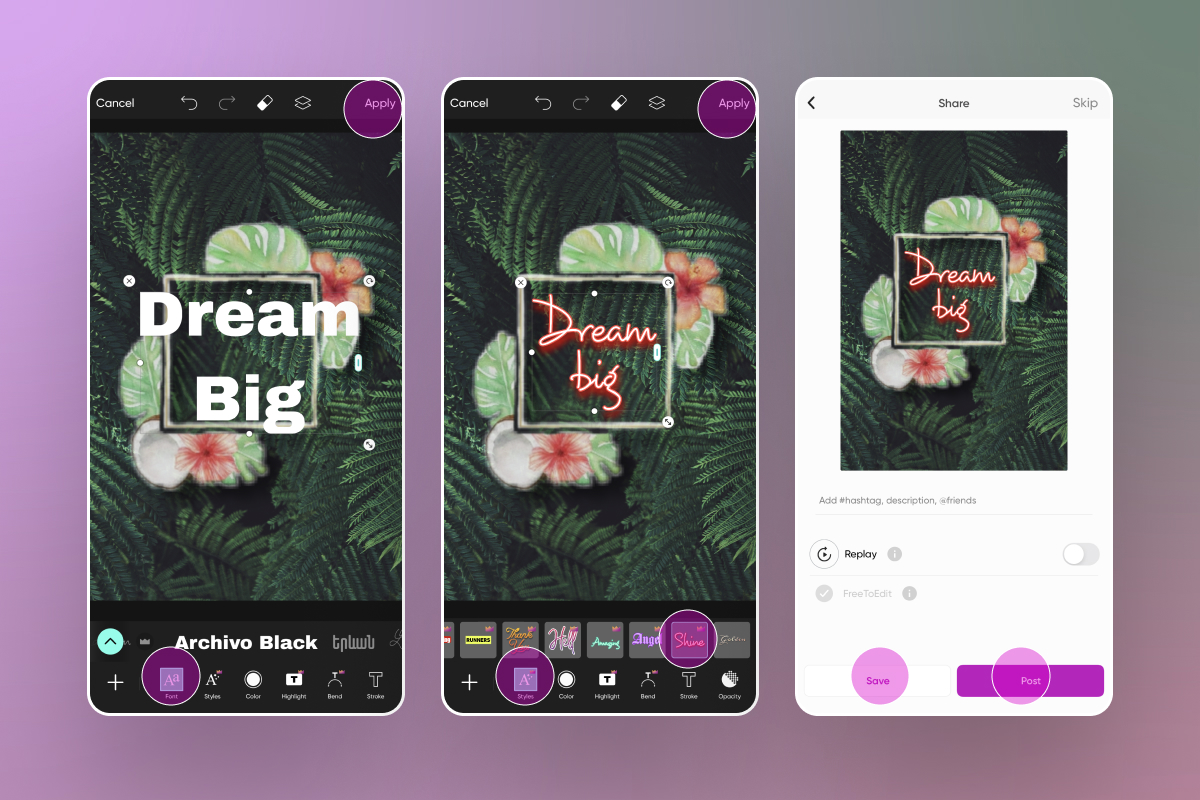 Now you're ready to start your own t-shirt printing business, or just rock your own custom t-shirt design to dinner.
Picsart is a full ecosystem of free-to-use content, powerful tools, and creator inspiration. With a billion downloads and more than 150 million monthly active creators, Picsart is the world's largest creative platform. Picsart has collaborated with major artists and brands like BLACKPINK, Taylor Swift, the Jonas Brothers, Lizzo, Ariana Grande, Jennifer Lopez, One Direction, Sanrio: Hello Kitty, Warner Bros. Entertainment, iHeartMedia, Condé Nast, and more. Download the app or start editing on web today to enhance your photos and videos with thousands of quick and easy editing tools, trendy filters, fun stickers, and brilliant backgrounds. Unleash your creativity and upgrade to Gold for premium perks!